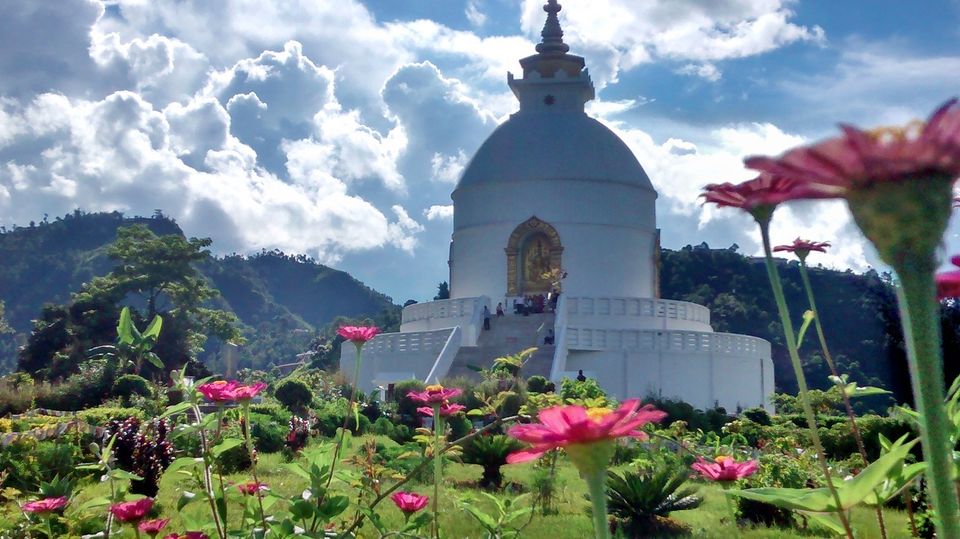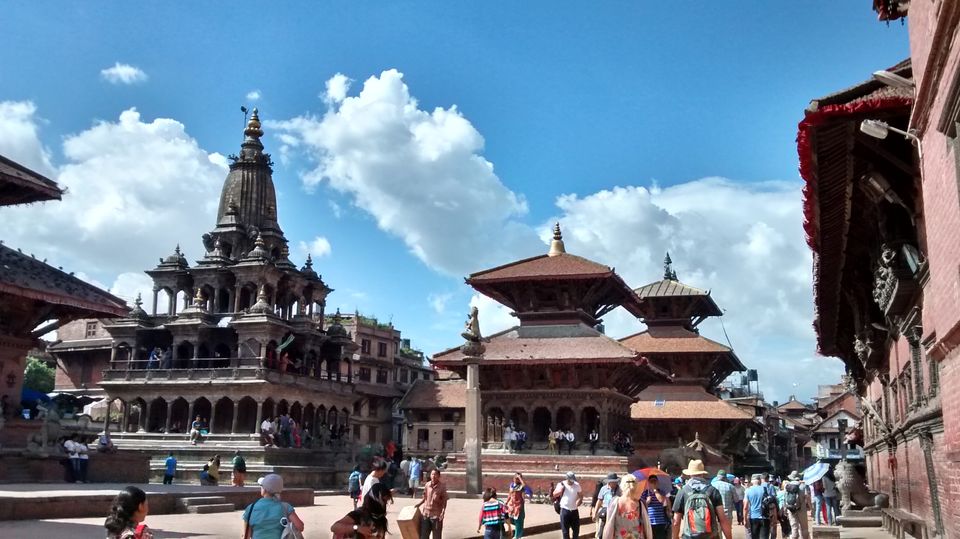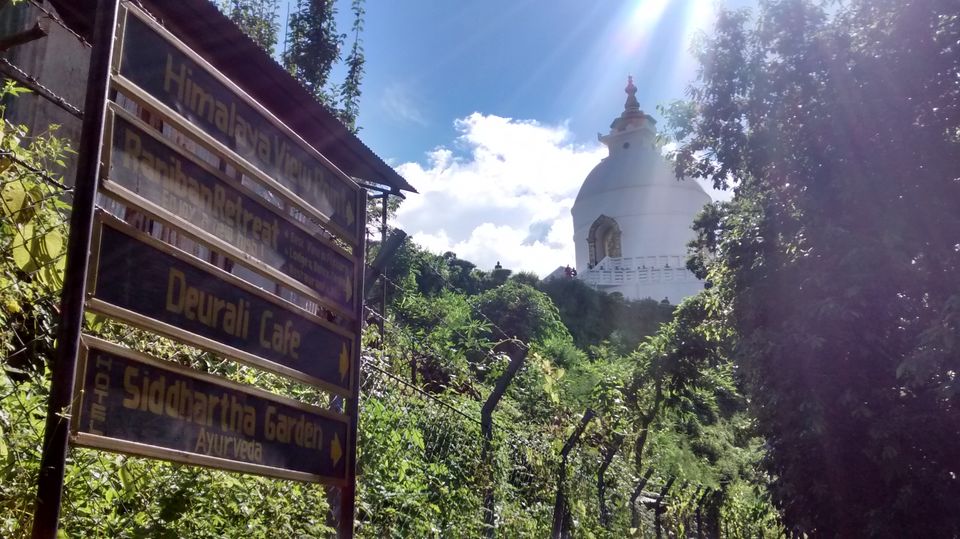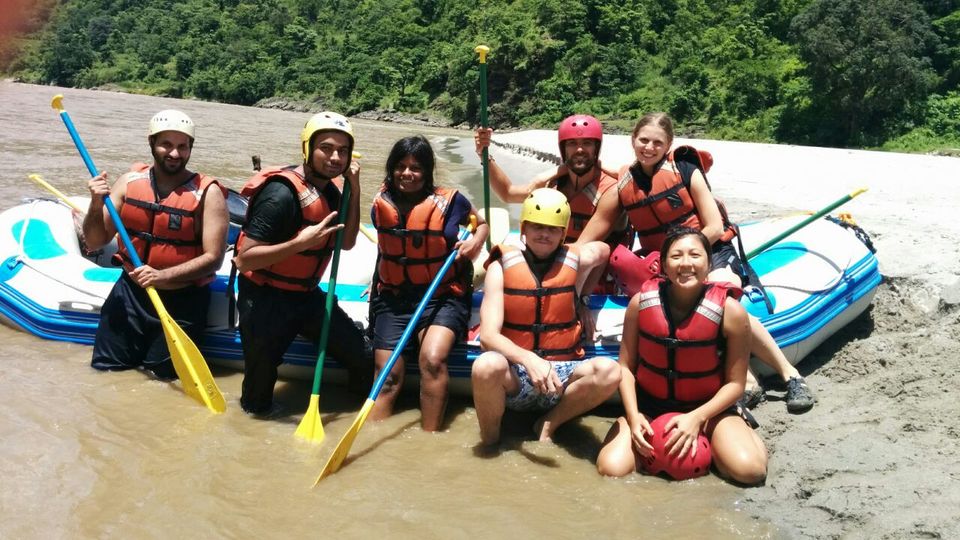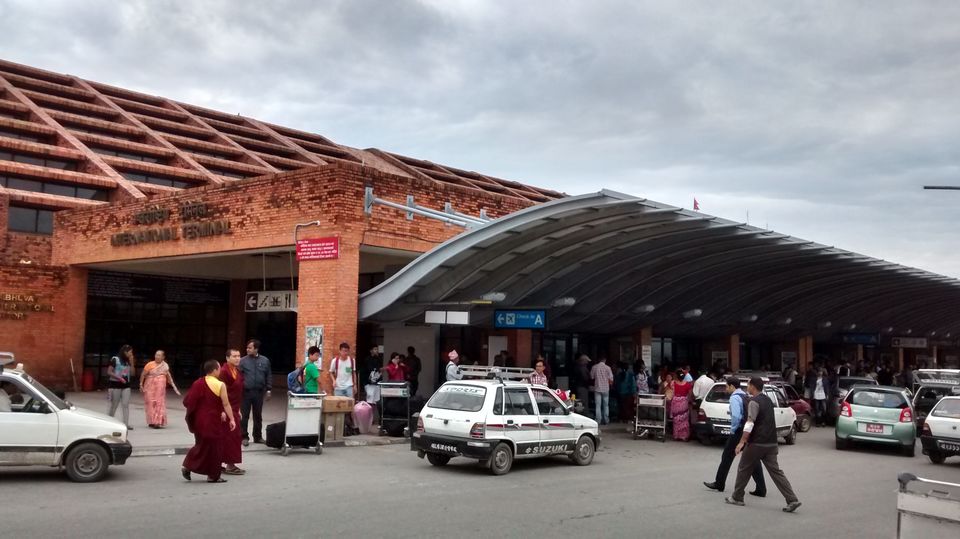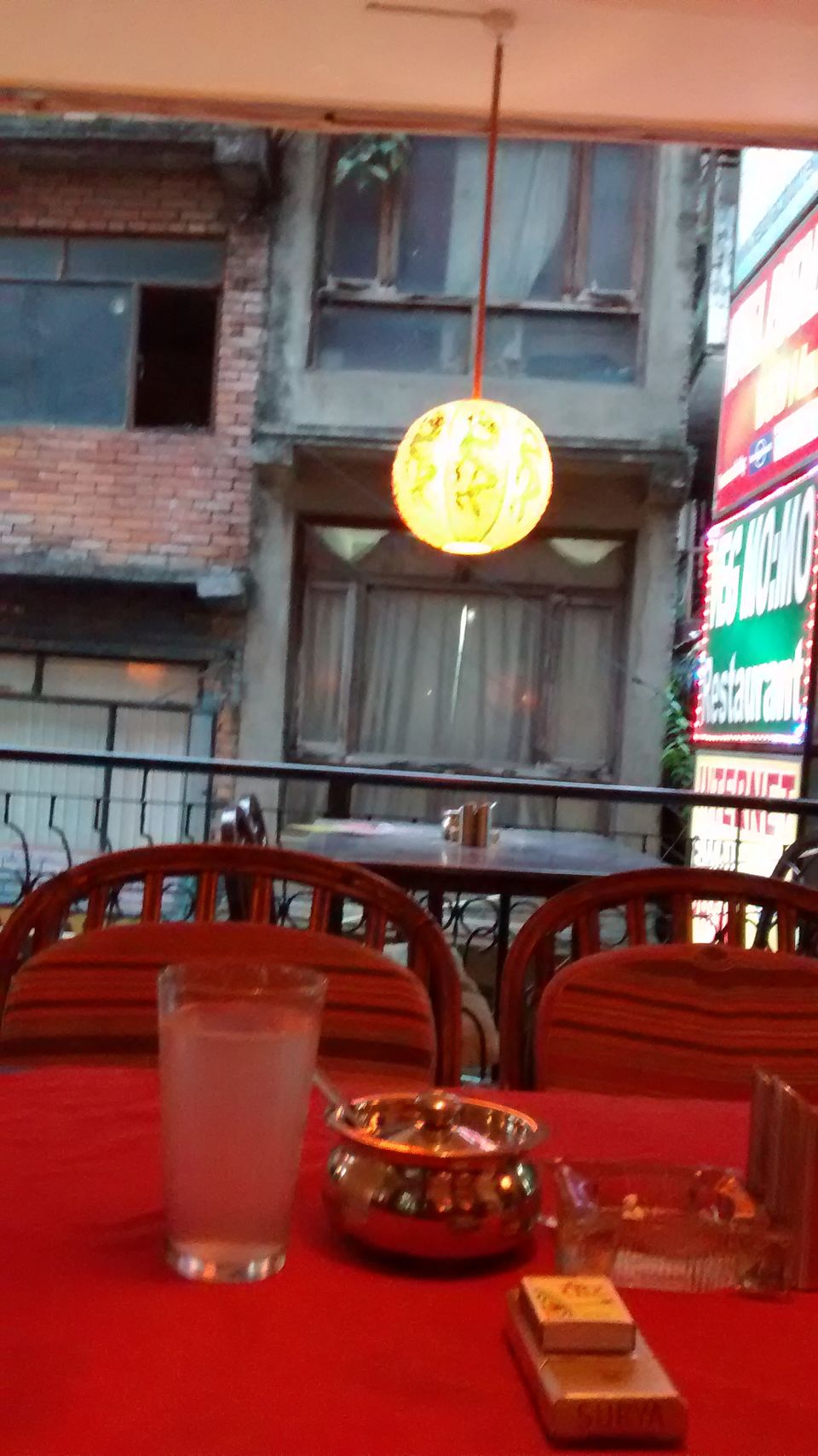 ~~~~~~~~~
Pandora indeed, truly molded out of earth.
Nepal a place full of life and spirituality has everything you need for a short getaway destination.
~~~~~~~~~
It all happened out of a hitch of my friend 'desinomadness' when she booked really affordable tickets from Hyderabad, India to Kathmandu, Nepal. She asked me and few other friends to join her and i immediately said yes !!
Nepal it is !! Initially i had planned to do this trip at a very low expenditure. Which meant taking train and bus route from New Delhi, India & back again. [Oh did i mention in am form New Delhi. Do visit !!. Thereafter staying in cheap accommodations and traveling cheaply.
TIPS: if planning on to do the train-bus trip to Nepal, here's how you do it :
From New Delhi one can take trains or buses to a border town in the state of U.P. called Gorakhpur. [Not a place where you want to stay for long, best just to cross over]. There are around 20+ trains from New Delhi station to Gorakhpur, some running daily. More Info. Its around 15hrs of a train journey.
From Gorakhpur take local buses or Tempo travelers to a small border township, Sunauli . It is the most popular entry point from India to Nepal. It will take a ride of 3-4 hrs from Gorakhpur.
From Sunauli one can cross border, go through the immigration formalities and take an overnight bus to Kathmandu or Porkra. Follow the same while your return.
Well not all things planned happen as they should. Being down with fever just a week before the trip i had to drop the train-bus plan and had to book a flight to Kathmandu and back. It was expensive but thanks to awesome promotional offers at GoIbibo, i got my tickets for INR 8k with a discount of INR 1K. Made my day !!
Flew JetAirways to Kathmandu , a really good flight service with good food and helping staff, plus they arrived 15 minutes prior to their schedule. That was bonus !!
Kathmandu
First Things First : Visit to the Temples.
Fine i am not that religious but i do believe in that super power and been bread in a Hindu family makes me more acquaint with the Gods, their powers, looks and their teachings. Kathmandu ,Nepal has some of the worlds ancient Hindu and Buddhist temples, which are the mark of excellent architecture, simplicity and serendipity.
1st, a must Temple is the famous and most auspicious The Pashupathinath Temple.
The ancient PashupatiNath Temple of lord Shiva.
2nd on the way temple was the Buddha park
Buddha's Golden statues at Buddha park , Kathmandu Nepal
3rd Temple, The Sayambhunath Temple
Quite a walk to another landmark temple - but the Stupa and the overview of Kathmandu's skyline makes it all worth it. (If in budget, one can always take the taxi, but will miss on those small - small things like from road side food , vendors and their kids, the trees with the prayer flags) .
The miniature Syambhunath temple structure at the beginning of the huge staircase is sureal. A ticket for NPR 50 for SAARC nationals.
The wishing tank right at the entrance is an attraction but a mere attempt of making more money , as no record of the authenticity of the tank was mentioned anywhere.
The way to the main temple sight is full of small and beautiful shops with amazing artifacts. One does get tempted to buy 'em all but hold on, visit all the shops, make up your mind and then come back again to purchase this way you will get the best of what the place is offering. There are lot of small Stupas will be all around with small shops or vendors selling their stuff and luring all the tourists. Finally you get at the top and and see this magnificent stupa over looking the city of Kathamandu. The city's overview is breath taking.
~~~~~~~~~~~~~~~~~~~~~~~~~~~~~~~~~~~~~~~~~~~~~~~~~~~~~~~~~~~~~~~~~~~~
Thamel
After Temples the place to be in the Kathmandu city is the most commercial area called The Thamel.
Reminds me like the streets of Paharganj in New Delhi.
Thamel has everything you need as a traveler or as a tourist or as a shopaholic.
Its a travelers paradise.
Tips for staying and spending time at Thamel :
Staying - not a problem. A variety of accommodation is available in this maze of small streets of shops. From luxurious hotels and guest houses to budget hotels lodges and cheap hostel; there is a place for everyone.
Hotel Potala is a great place to stay in the heart of the market of Thamel. Best place is this balcony cafe at Hotel Potala, it transforms an open house of live music with sounds and beats all around making your weekend eve for free !!
A very economical hostel that can be really ease on your pocket is Happilyeverafterhostel . Get dorms as cheap as $3-4 er night.
Thamel has lots of bars , pubs ,cafes and restaurants which serve various cuisines of food . Western and oriental food can be found everywhere. There are many dance bars. Loud music and beats can be heard from all over. The night takes over a frenzy of its own.
If you don't like hustle & bustle of the city, advised to stay on the outer side of Thamel center, bit peaceful ,open and yet offers same facilities.
M:M: or the Momo or the Dim-sums shops can be located very easily.
There are shops at every corner of the streets and there is something for everyone.
Don't forget to buy cool Pajamas and Harem pants.
The Durbar Square Of Nepal - "Durbar Square is the generic name used to describe plazas and areas opposite the old royal palaces in Nepal". One does feels of being present in the royal corridors of the plaza. Gives a vivid look of how simple and yet royal this place once must have been.
~~~~~~~~~~~~~~~~~~~~~~~~~~~~~~~~~~~~~~~~~~~~~~~~~~~~~~~~~~~~~~~~~~~~
Pokhara is a paradise in Nepal. A place so close to nature that you cannot resist but be a part of it. It is the base camp for the world famous Annapurna Trek or the Annapurna Circuit of the Himalayas.
Pokhara has seven beautiful lakes, which gets you more closer to serendipity.
Its a very chilled out place to spend your time, alone or with beloveds .
Like Thamel it has every thing you need, shops, cafes, booze, hotels and lodges yet is more clean, organized and accessible.
Its the base of many adventure sports namely; white river rafting, para-gliding, trekking, hiking etc.
One can easily spend more time at Pokhra and not be any where else.
By night the Lake Side at Pokhra turns into a huge lane a jamming sessions of lot of live music, great food, side walks and dances.
Pokhra is one place in Nepal you definitely want to be.
An interesting Trek to World Peace Pagoda - just follow me :
~~~~~~~~~~~~~~~~~~~~~~~~~~~~~~~~~~~~~~~~~~~~~~~~~
Cross the Lake on a boat. One can take solo or a guide along the boat, who will help cross the lake to to the other side. (Well that's me rowing hard to the other side)
Cross the lake to get to this starting point of the Trek to the Pagoda. ( DO you see the Pagoda on the top?)
Trek Starts here.
See the overview of the city of Pokhra from the top. Its really serene.
At 115Ft you see the 1st glimpse of the Stupa (The Pagoda) and you feel you have climbed Everest !!
Finally after 45mins of trek and at 115ft height, this the view you get to see !!
The World Peace Pagoda The World Peace Pagoda shows the four main sights of Buddhas Enlightenment.
~~~~~~~~~~~~~~~~~~~~
Mark the end of the trip with an exhilarating White river rafting ride.
There are may shops on the Lake side Pokhra , where one can find agencies which offer good deals on the Rafting packages.
Generally a package is all inclusive of :
A bus ride to the point called Fishling, where you begin your rafting. This place is about mid way from Pohkra and Kathmandu ,that's why they give an option to either take you ahead to Kathmandu or drop you back to Pokhra after the rafting.
A 2.5 hrs of river rafting, with 4 guides and safety equipments.
Post rafting , a place to shower and change and a humble complementary local lunch as well.
~~~~~~~~~~~~~~~~~~~~
Have a pleasant stay in Nepal, do visit this country , you'll go back for more, i will !!
~~~~~~~~~~~~~~~~~~~~
Visit my Blog for more stories : http://theawaraman.blogspot.in/