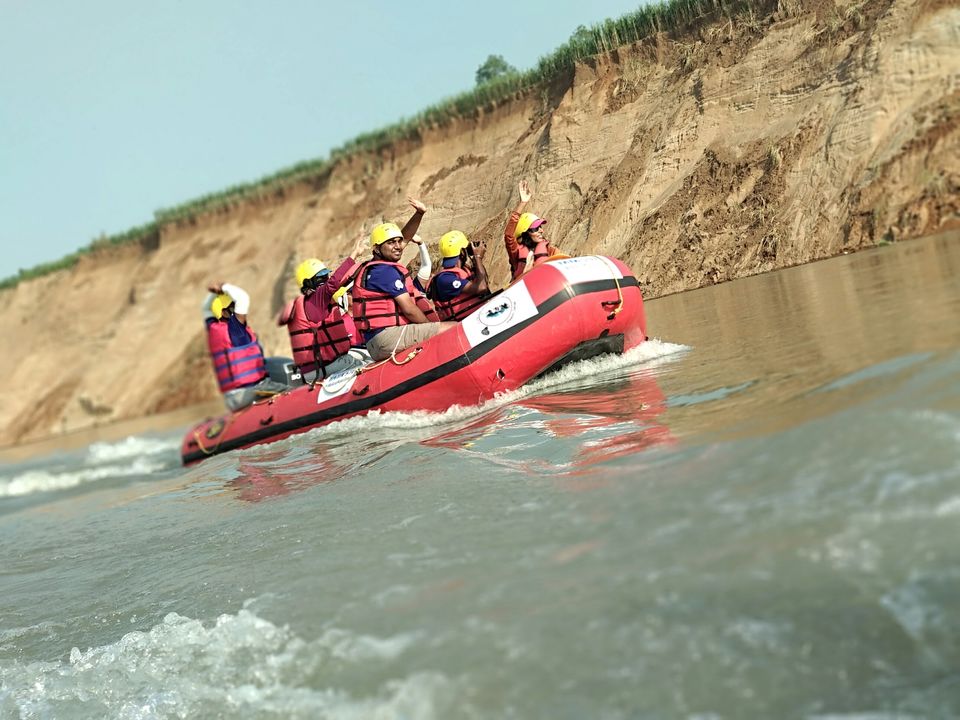 This was the day, we have been planning this for so long, all the arrangements, all the trails, all the backup plans were about to be tested. We were about to cover a distance of 110 kilometers from Haridwar-Bijnor out of the big 1500 kilometers long rafting expedition.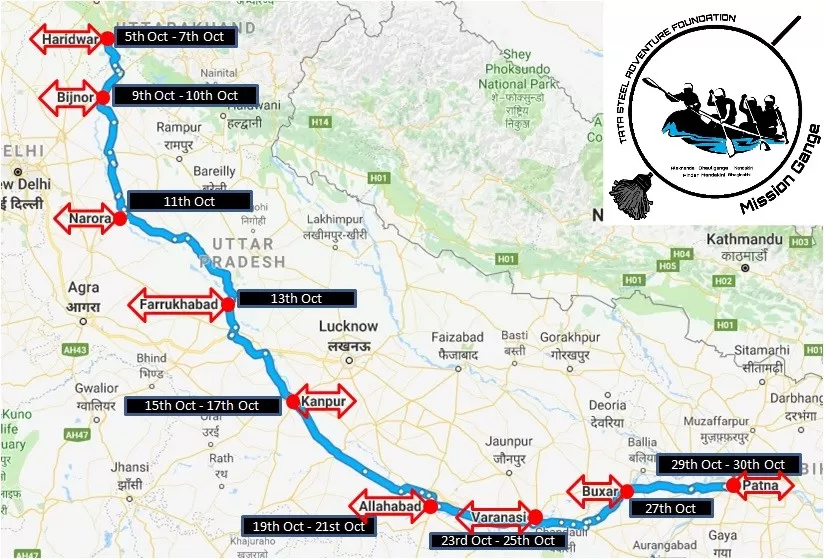 We all were ready at 5 in the morning for the big journey with all gears and preparation done. The sparkling river was calling us for a ride with some rapids adding to the thrill. The team of mountaineers and adventure enthusiasts were ready to conquer river Ganga after successfully climbing the Everest.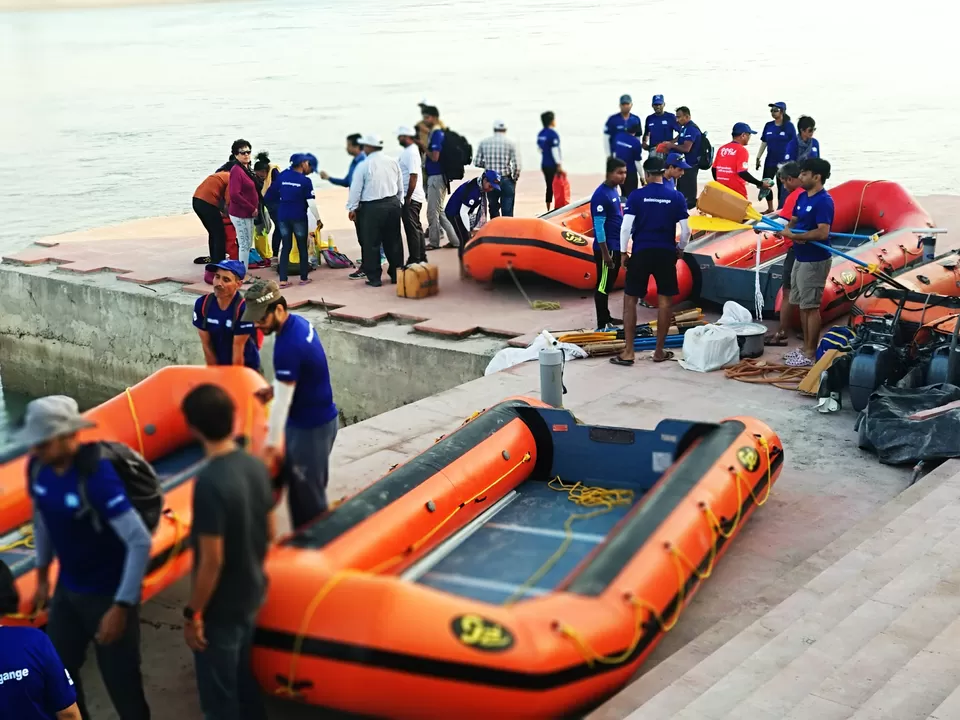 The team was coordinated and paddling its way to Bijnor. The journey was not smooth though, the shallow waters and scorching heat tried to slow us down but the strong arms worked tirelessly, paddling and pushing the raft forward.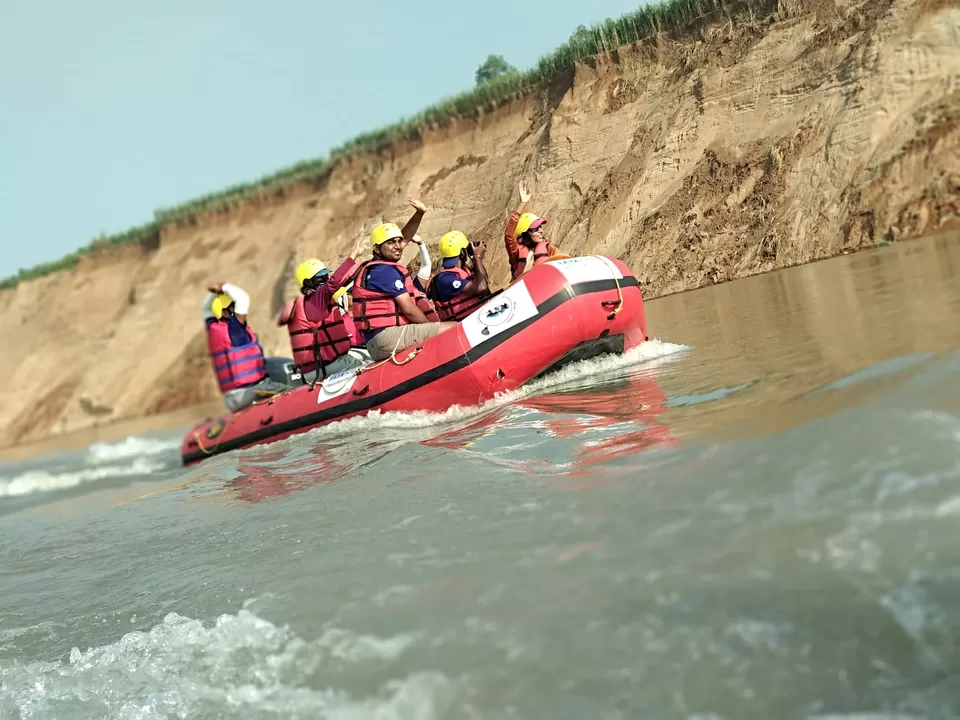 5 hours of continuous rafting made us hungry and we decided to take a break. The place between the two cities was clean, green and peaceful, perfectly suited for a Maggi party.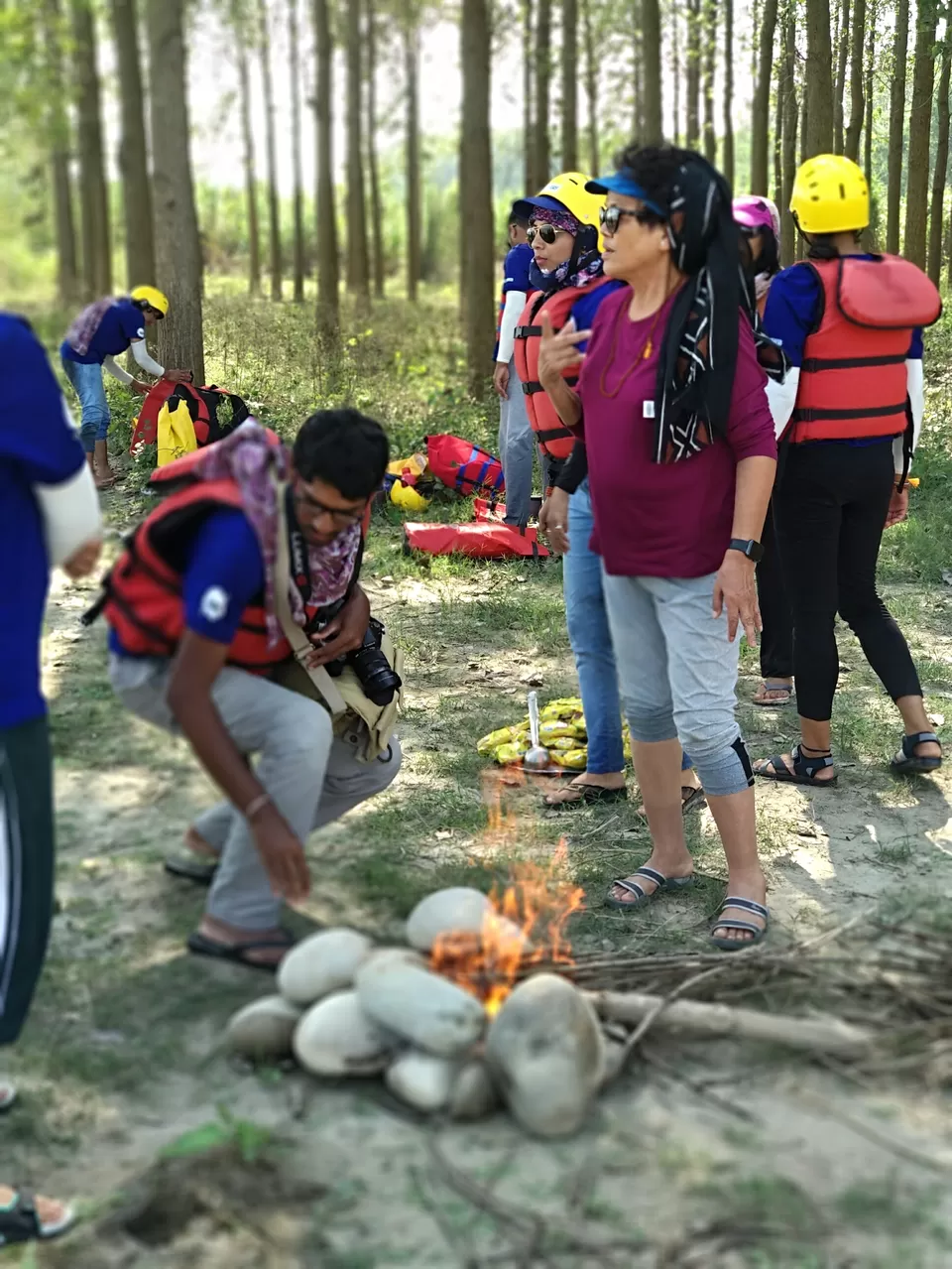 The two-minutes noodle worked it's magic and we were again charged up to reach our destination. People cheering us at the banks of river Ganga at different villages during the journey made us realize that we must have been doing something right.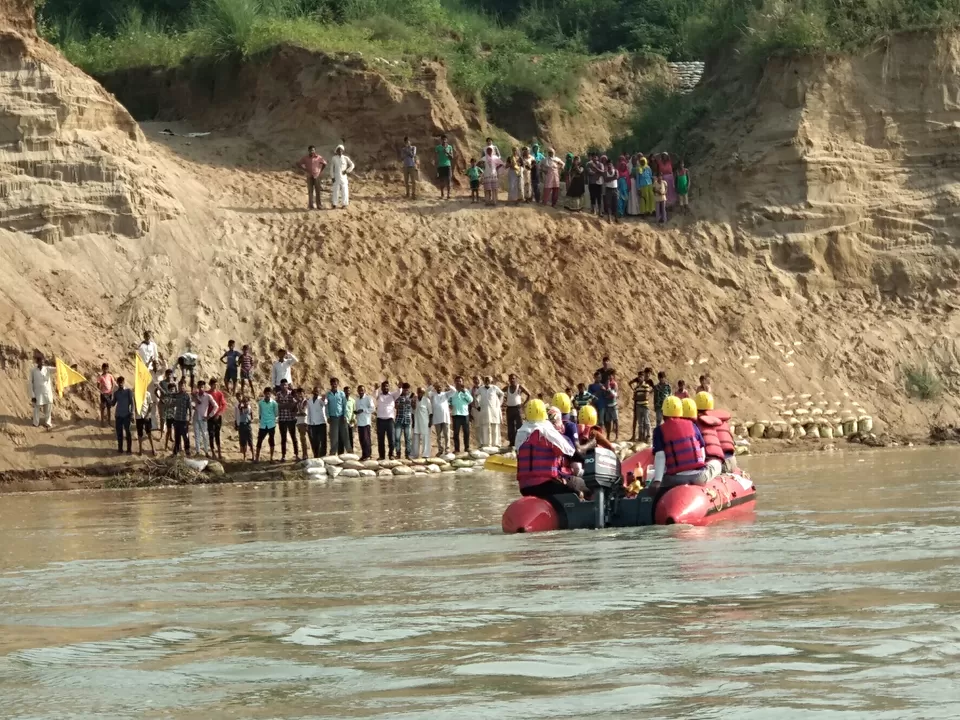 Sun was setting with cool breeze running through our faces, Bijnor is nearby, said a farmer. Oops, a technical fault at one of the rafts, we need to go slow, said a teammate.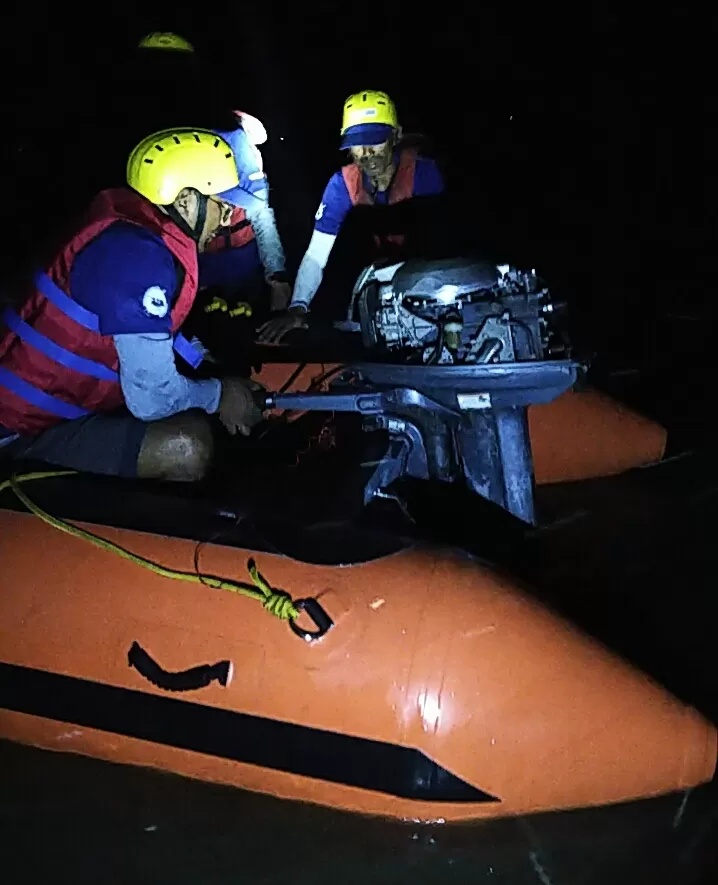 It was dark then, we could still see the skyline of Bijnor on one side and at the other side, a piece of land surrounded by water and some huts.
The adventurous minds in the team realized that it's a perfect set for camping. We all must have thought of something like this happening but on the first day was a big surprise.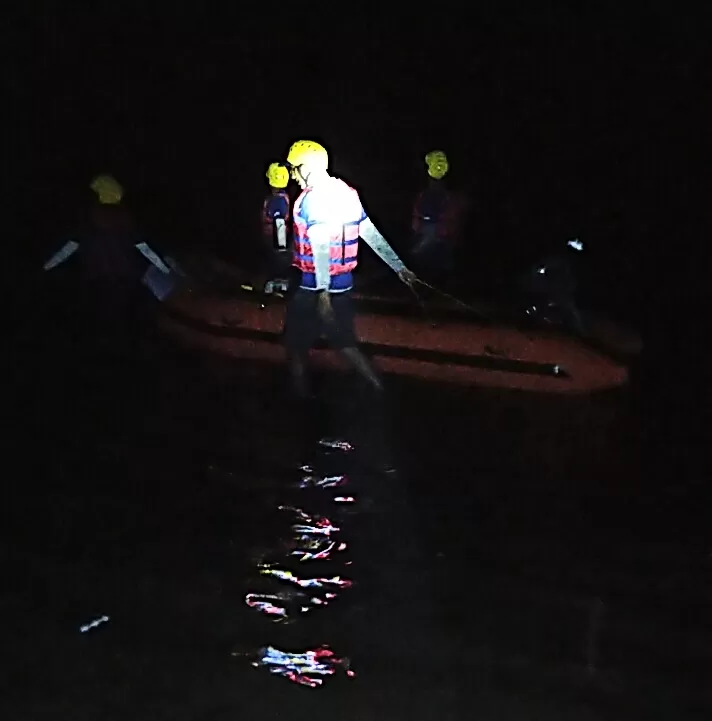 The cold weather and wet clothes called for a campfire under the sky full of stars. Our team of exuberants were happy to be a part of this camp night leaving all the luxuries of a comfy bed and gourmet dinner back at the hotel. It was a perfect time to celebrate the successful Haridwar chapter and first day of rafting.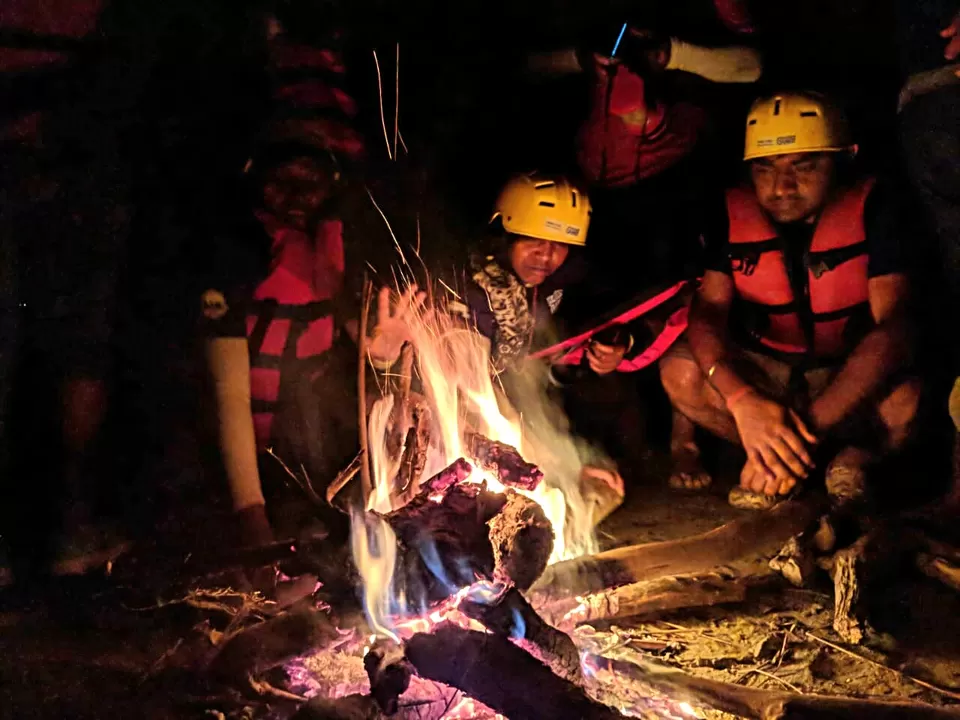 The warmth of fire just showed the faces telling stories and soft music playing at the background was the memory that we were taking from this night. Lack of food, cold weather and two huts for 40 people to accommodate gave us a real taste of this expedition. Some teamwork was required to accommodate 40 people in two huts and we did well.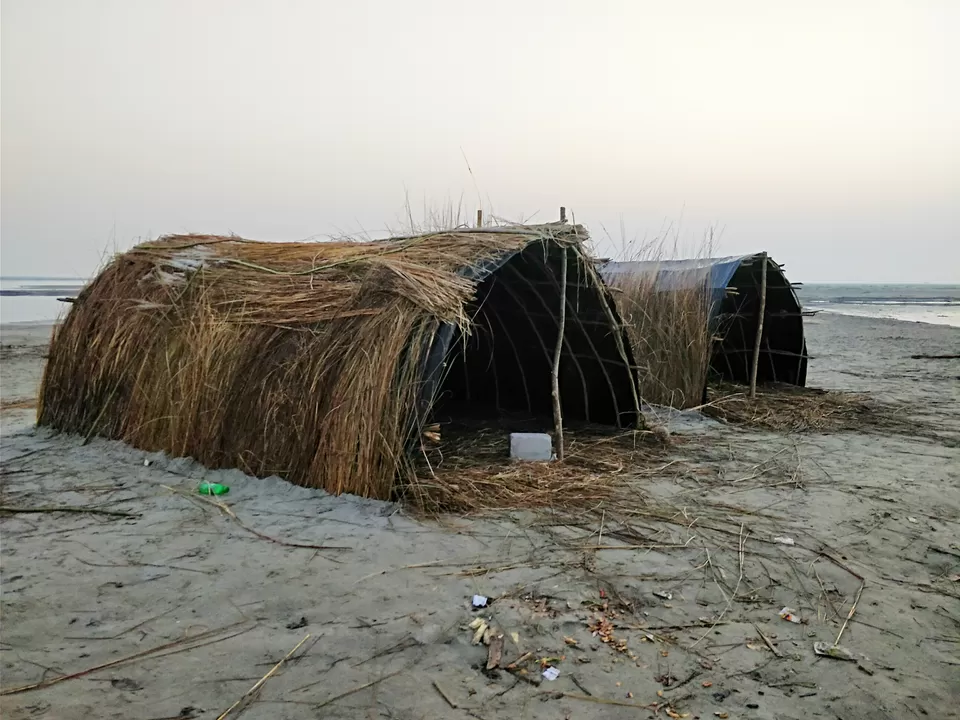 I blinked and hear someone saying, tea is ready please wake up…