Life is either daring adventure or nothing at all!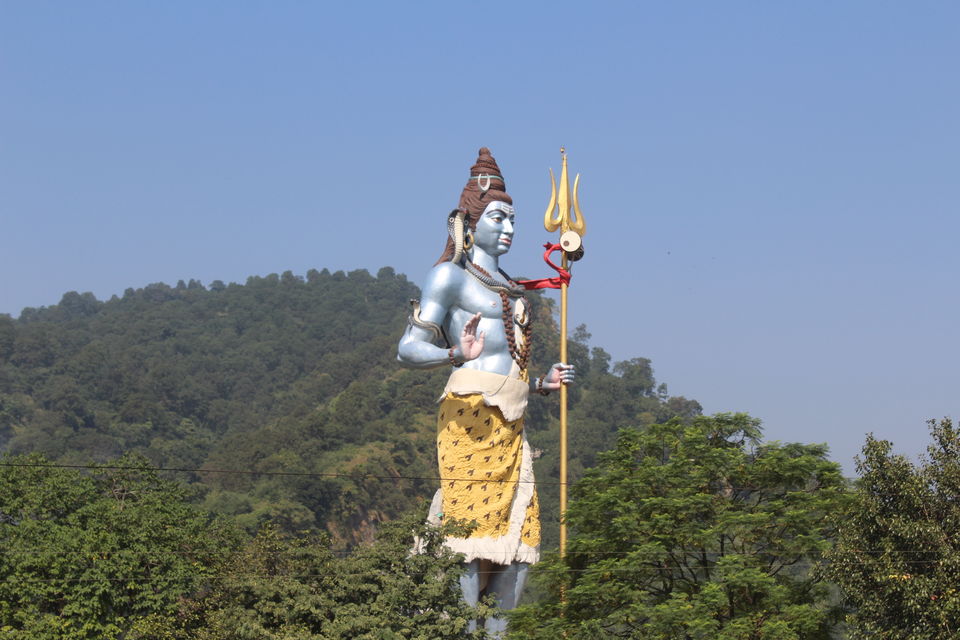 Those who believe in this quote must have an experience of rafting in Ganges at least once in their life. I always wanted to feel the rush and the thrill that the most popular adventure sport, Rafting provides. A last minute trip plan and we were on our journey to Rishikesh from Gwalior. The thought of rafting in the cold waters and rapids of Ganga itself is enough to give one goosebumps.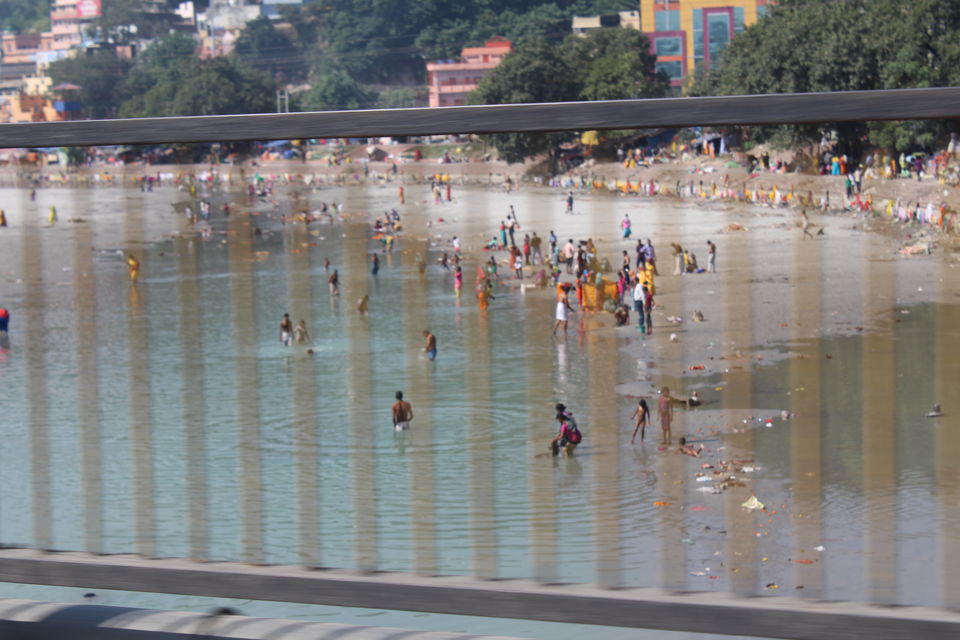 We booked a private bus from Gwalior to reach the holy city Haridwar. The night journey of around 12 hours was a hectic ride. We reached at Haridwar Bus station in the morning. We went for the famous Cholle kulcha in the local market. Everyone was refreshed after the delicious breakfast. We took an sharing tempo to reach Rishikesh. From Haridwar it is a 1 hour drive to Rishikesh. We reached after 2 hours as it was a heavy traffic on the road. We booked services from a friend's local travel company for arrangement of camping and rafting activities. They sent their pick up vehicle for us to reach at our campsite near Byasi river. The weather was pleasant. The roads surrounded by lush green valley were breathtaking.
We reached at our campsite around 1:30 pm. It was a beautiful campsite amidst the mountains and forests. There was row of spacious tents, washrooms, kitchen and a dining area. We freshen up ourselves and joined for lunch. The food was delicious. After lunch we took rest for an hour.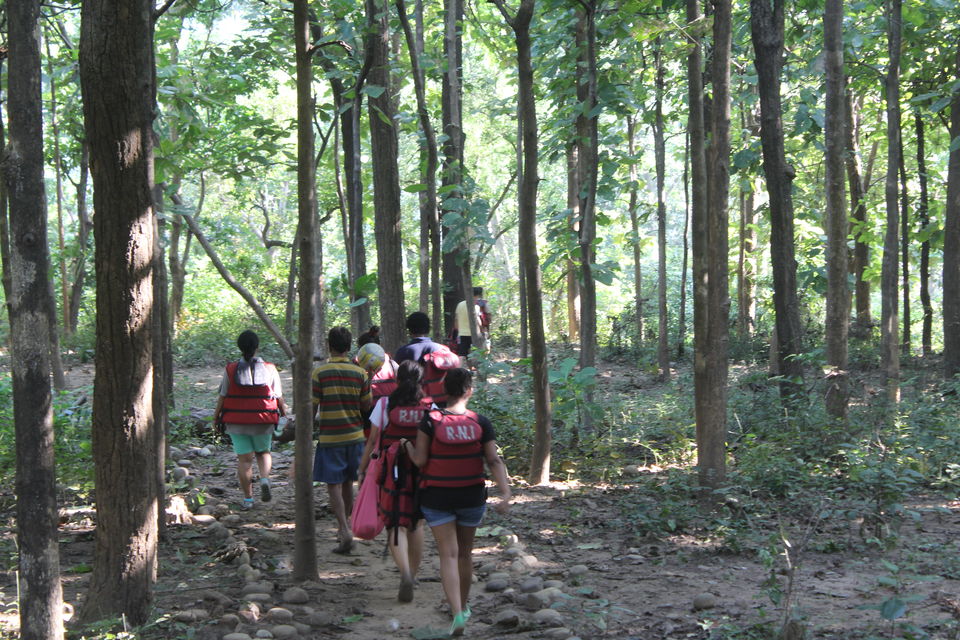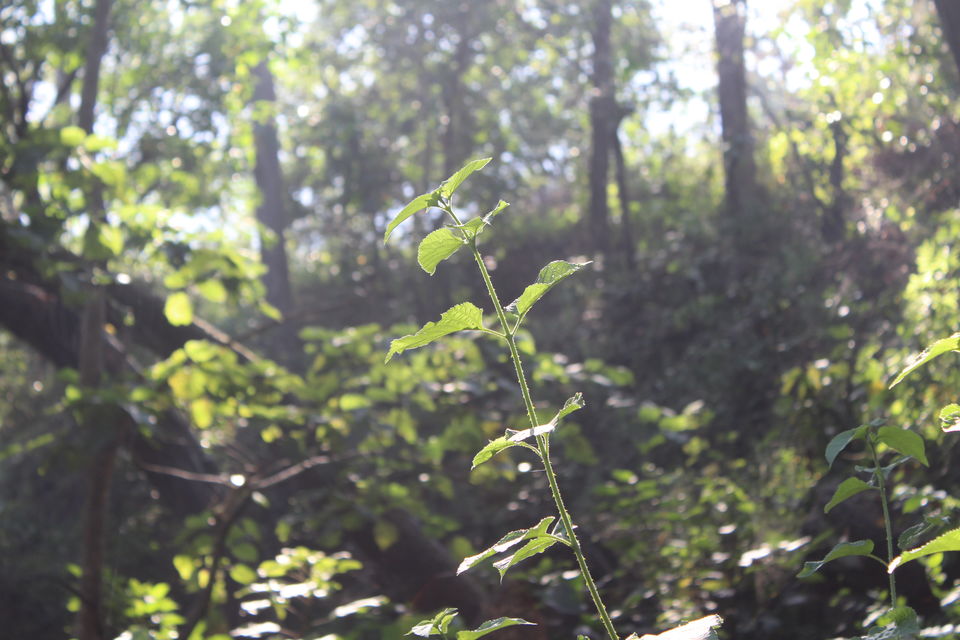 Around four we got ready for a small trek to reach at the beautiful river beach of Byasi. We collected our life jackets and carried extra clothes as we were going to swim in the Ganga. The short hike through dense forest was fun. We found many wild insects and beautiful plants all around.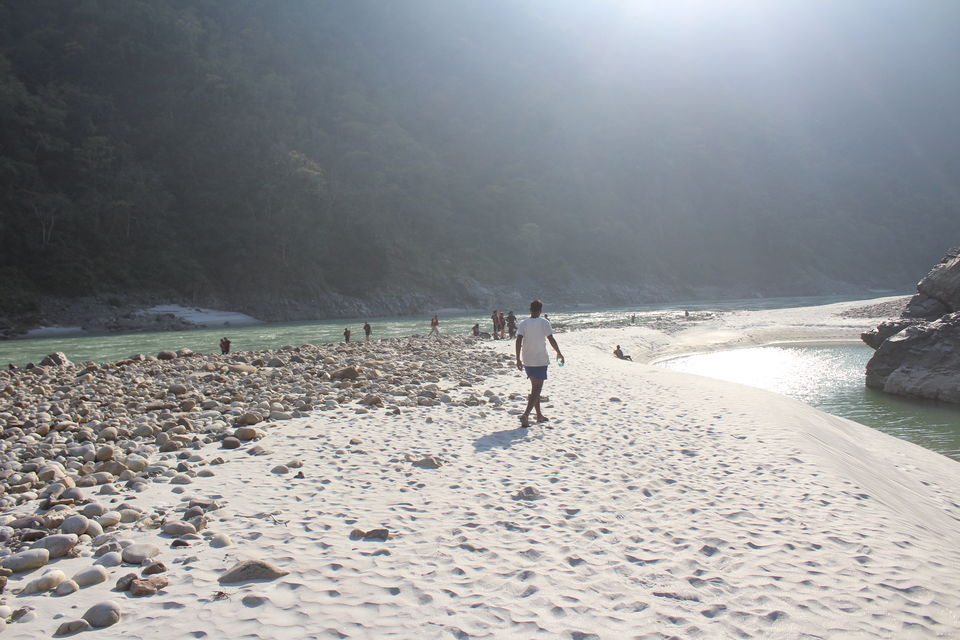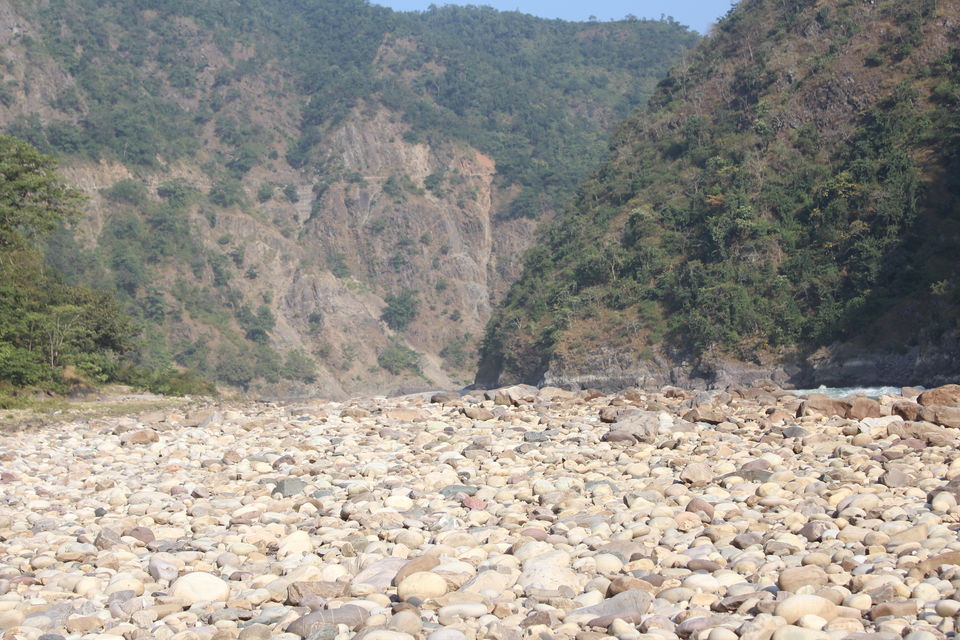 After a walk of 20 minutes we were at the river beach. i had never seen such clean and serene river beach before. The sand of the beach was glittering because of the sun rays. In front of us the river Ganga was flowing at a medium pace. Everyone jumped into the river. The speed of getting out of the water was way faster than the speed at which we entered into it!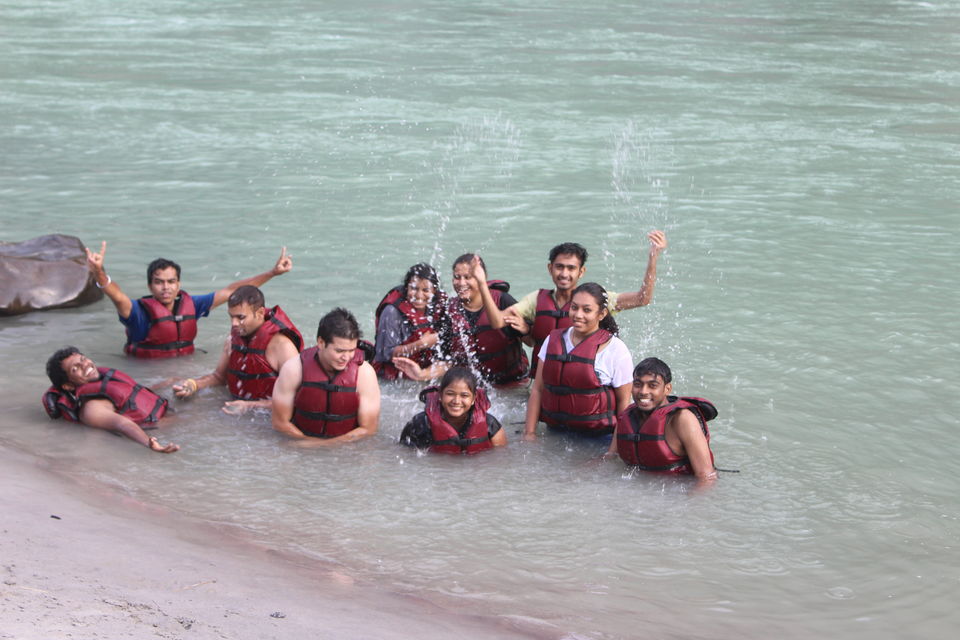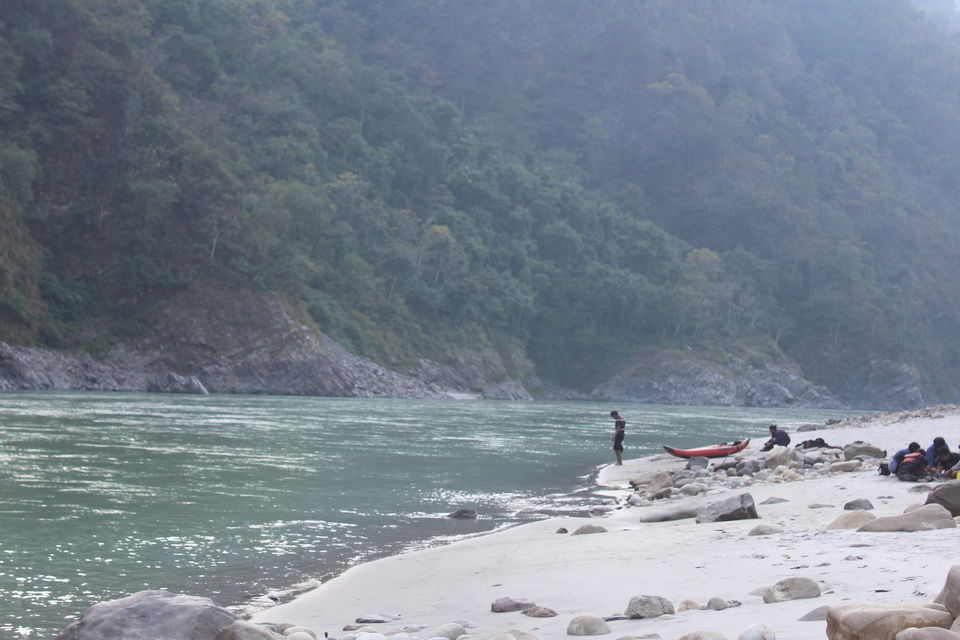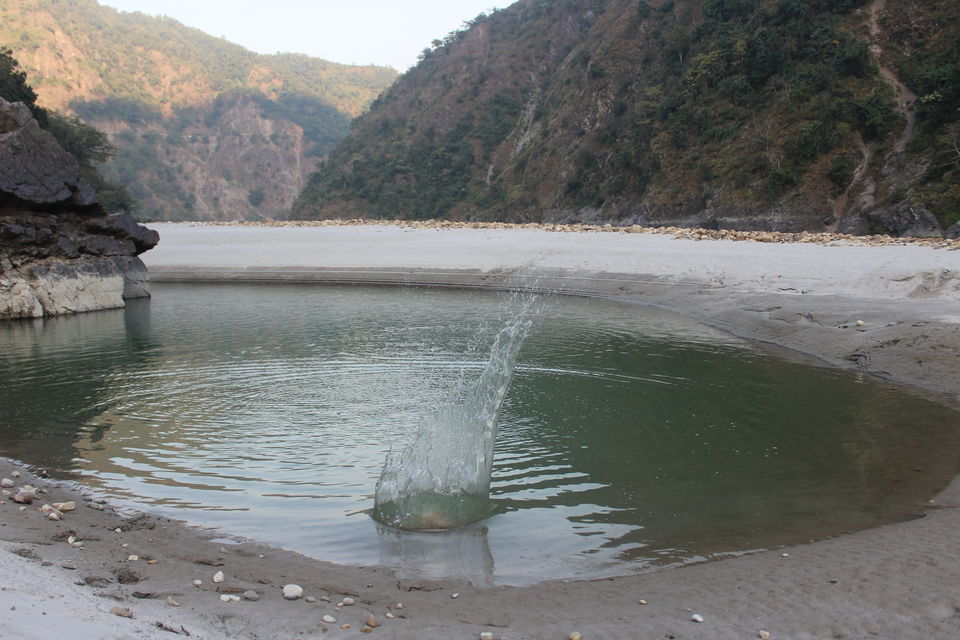 The water was very cold. It felt normal after spending some time in it. We enjoyed in the water and had great fun. After an hour of swimming and playing in water we played beach volleyball on the sand of the river. Later we went for rock climbing and rappelling on a big boulder near the beach.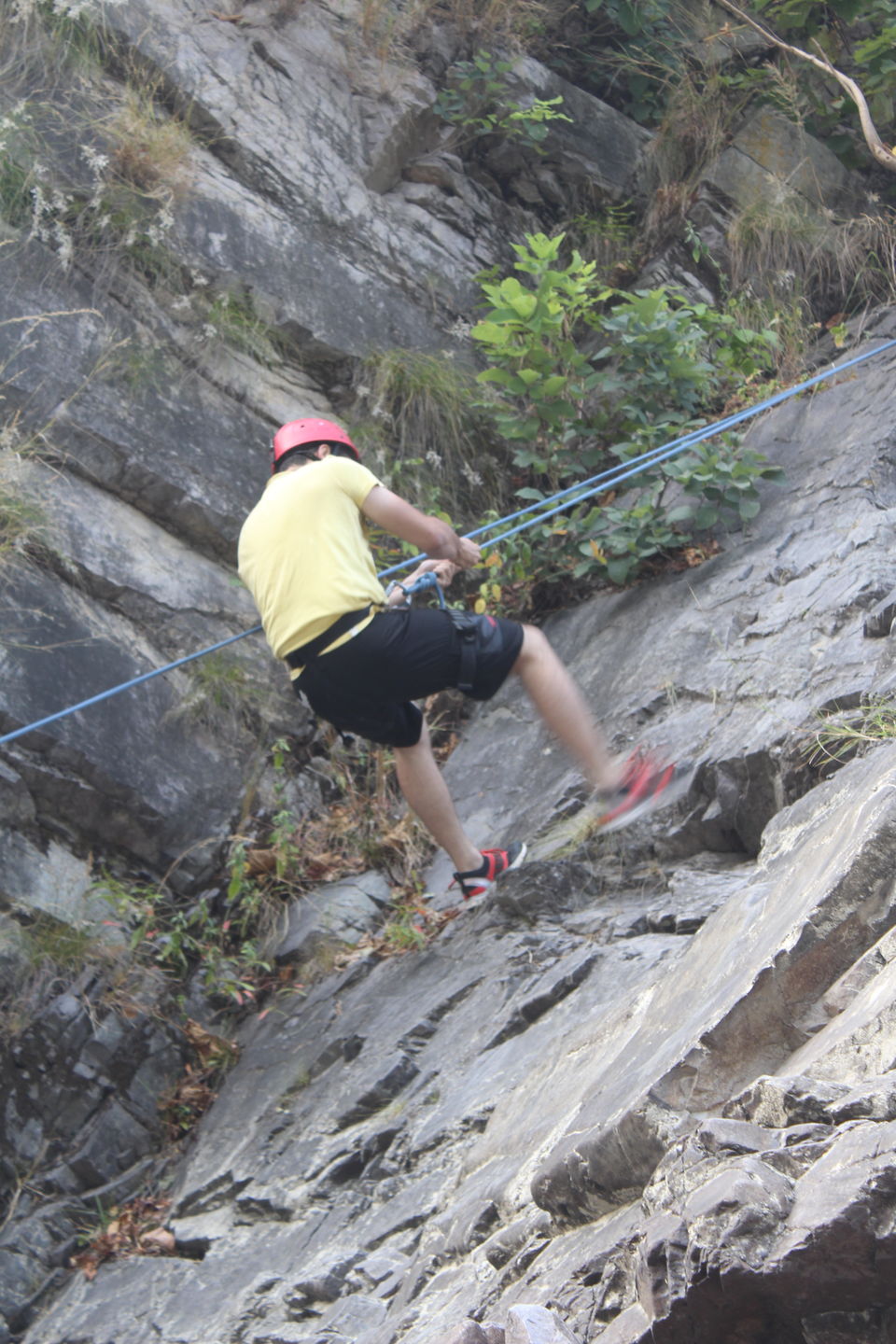 We returned to our campsite before it was dark. We took shower and changed wet clothes. Hot tea and Pakoda were ready for us. We had delicious snacks and played some games till the dinner time. We set campfire outside our tents. They arranged music system for us. We sang and we danced with joy. Everyone was so happy to be with nature and enjoyed music and campfire. We carried beers for us to make the moments happy. We had dinner and sat near the bonfire until midnight. It was an beautiful experience to sit under the stars.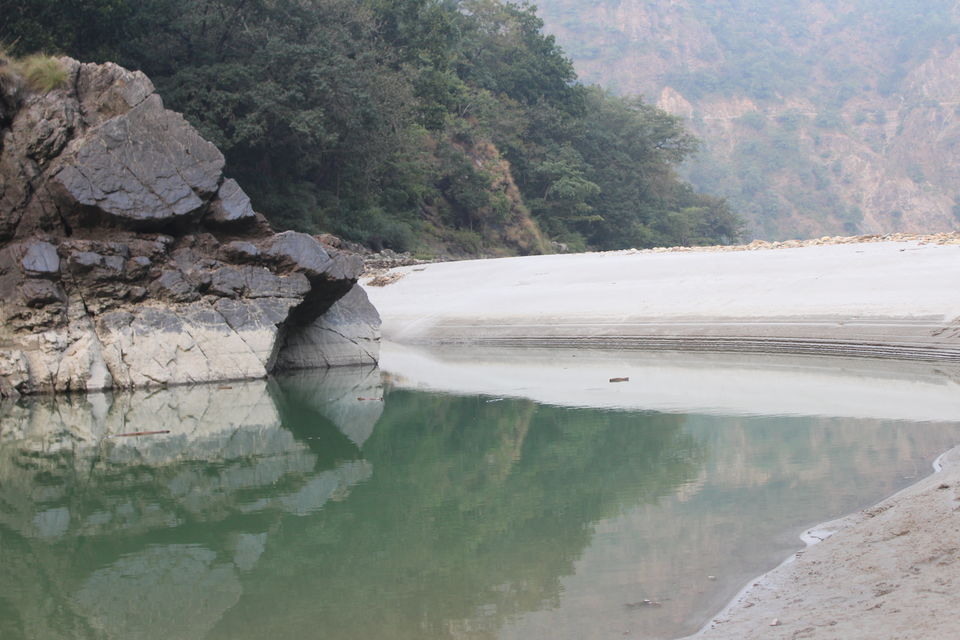 Next day we were going to do Rafting. I slept dreaming about next days fun and excitement.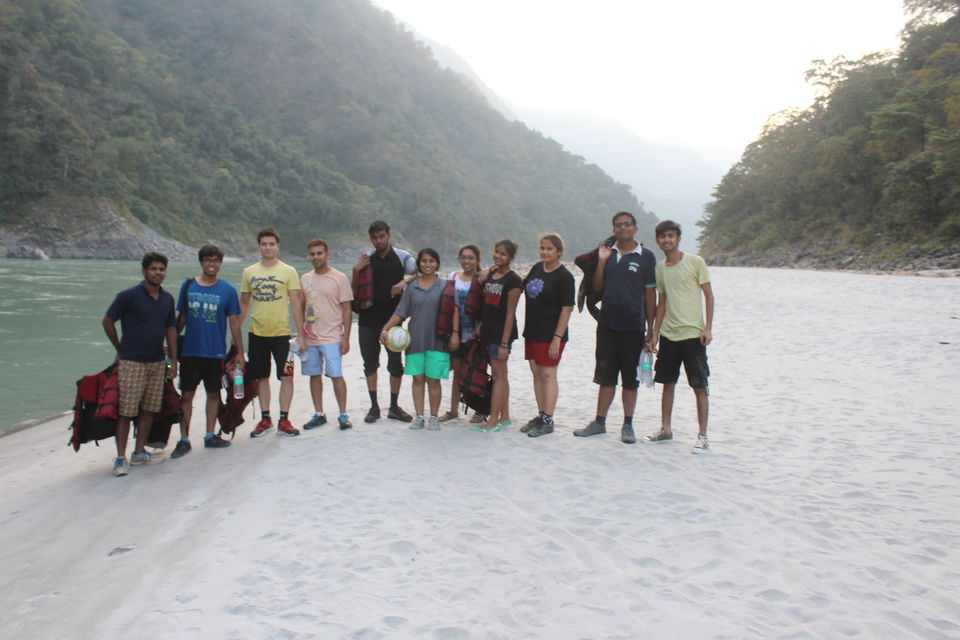 We woke up around seven. Freshen up and went for a small trek to a secret waterfall. The village trek was beautiful. We met some locals there and clicked photos. We reached near our final point where the sound of water was audible from a distance. There was a small waterfall which was dropping from a big rock wall. We enjoyed our time there. It was lovely morning. Birds were chirping in dense forests, sun was shining bright and the mountains hills at the far sight were mesmerizing!
We returned to our camp and had breakfast. After some rest we were ready to go for the most awaited rafting. A tempo carried us to the starting point of the rafting. Me and Karan sat on the top of the raft on the vehicle. That was the best ever experience for both of us. At starting point we met our rafting guide. He briefed us about rafting and guided us about how to paddle and what to do during the heavy rapids.
We entered into the cold water and took our position in the raft. Everyone chanted 'Ganga Maiya Ki Jay' with full enthusiasm and we started paddling our raft into the flow of Ganga. We passed through the different rapids and swam into it. The excitement and thrill that we felt is difficult to explain in words.
We reached at the Maggie Point and Cliff dived from the rock.
Finally the rafting came to end near the last point. We changed clothes and exchanged goodbyes to our rafting guides and camp manager. We roamed around the streets of Rishikesh, visited Laxman Jhula and took an auto to reach Haridwar to join the famous Ganga Aarti. It was a divine experience to be present at the ghats of Ganga at the Aarti time with thousands of other pilgrims.
We went to a popular Gujarati restaurant and had Gujarati Thali. Around 10 we got our return bus and next day we reached back to Gwalior with thousands of unforgettable memories!
Brief Itinerary:
Day 1: 11:00 pm Take a night train/bus from Gwalior. (One can also travel from Dellhi)
Day 2: 7:00 am Reach Haridwar Bus stop, Freshen up and have breakfast in local market.
9:30 Hire tempo/auto for Rishikesh.
11:30 Reach at the pick up point for Byasi.
1:00 Reach at the campsite at Byasi.
2:00 Lunch
4:00 Go for Swimming and adventure activities at Byasi river Beach.
7:00 Snacks at Campsite
8:30 Campfire
10:00 Dinner
Day 3: 8:00 Go for a short village trek and hike up to secret waterfall.
9:00 Breakfast
10:00 Freshen up and pack for rafting
11:00 Collect life jackets
11:15 Drive towards the starting point of Rafting
12:30 Meet the rafting guide, Briefing
1:00 Start Rafting
2:30 Maggie Point Cliff diving
4:00 Rafting ends
5:00 Drive for Haridwar, Join Ganga Aarti
8:00 Dinner
9:00 Reach Bus stop
10:00 Get bus for Gwalior
Day 4: 10:00 Reach Gwalior
Miss the memories of the trip for lifetime!