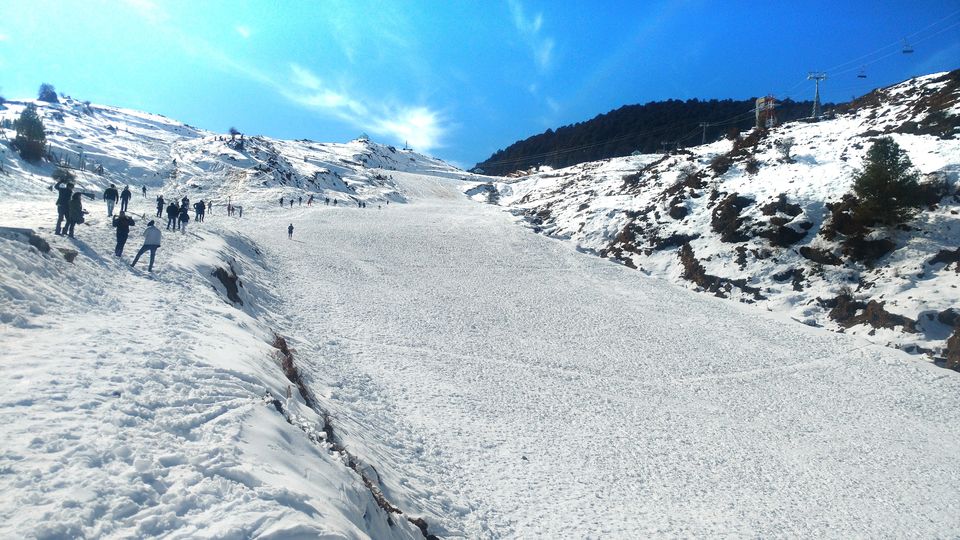 19th Jan 2018, Morning was absolutely chilling. I woke up early and went to friend's place to play cricket. It was about 1PM, when we returned back to room after playing cricket and we were just relaxing. One of my friend "Shubham" and I were busy in blaming each other throughout the match because we were failed to plan anything for this weekend. And not only Shubham, Pushpendra (Colleague) also asked me many of times to plan a trip on this long weekend and finally he went to his home Kotdwar from delhi after not getting any response from my side. :p
Clock turned to 2PM and magic happened, we started planning a trip.(wooowww) Firstly, It was looking like a lame discussion but after getting positive response from everyone there, It was looking like a plan to work on. At that time we were not emphasizing on the destination but thinking a route from where we can pick Pushpendra also. I quickly booked a taxi for 3 days and went home to do packing. Same time, I called "Pushpendra" and asked him to meet at Roorkee. He was okay with the plan. "A plan without destination" :p
We started our journey around 6PM and reached Roorkee around 9PM. After waiting for half an hour, Pushpendra joined us. Now, at this time we started scratching our minds and trying to get best destination from here and after 15 Min we finalised "Auli" as our destination.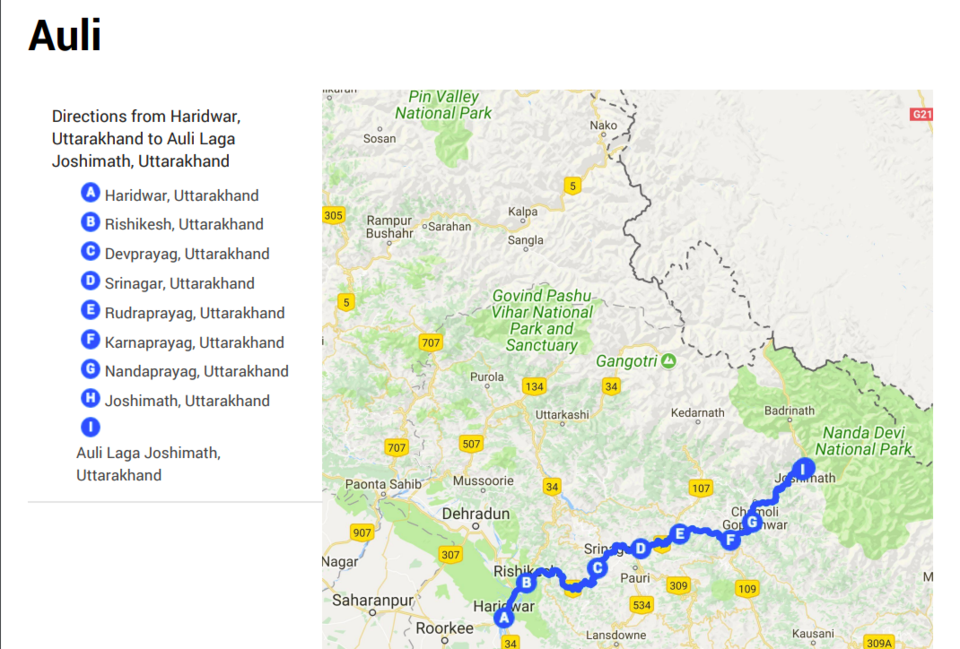 Rishikesh is known as one of the major blessed pilgrimage destinations since very old times. But Rishikesh tourism also exposes you to the most thrilling and bold adventure sport of this place, the river rafting in the Ganges.
Religious Tour - Nilkanth Mahadev temple, Kunjapuri temple, Bharat Mandir, Parmarth Niketan temple, Tera Manzil temple, Raghunath temple are some of the temples you can visit.
Adventurous Activities - River rafting, hiking, bungee jumping, kayaking, backpacking, camping, rappelling, cliff jumping, flying fox, the giant swing are the adventure sports you can try.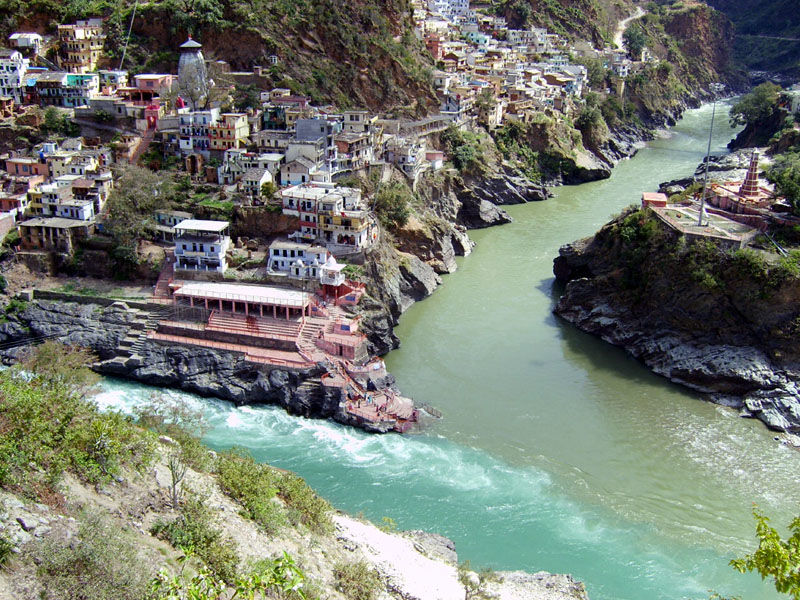 Finally, we reached Joshimath around 2 PM and checked in our hotel. This is basically the base stop for Auli and also for the Badrinath. Badrinath is around 47 km from Joshimath.
Auli is around 16 km from Joshimath. So, we started early in the morning so that we can enjoy more because in afternoon snow starts melting and it is very difficult to walk on it. So keep this in mind wherever you visit snow covered areas.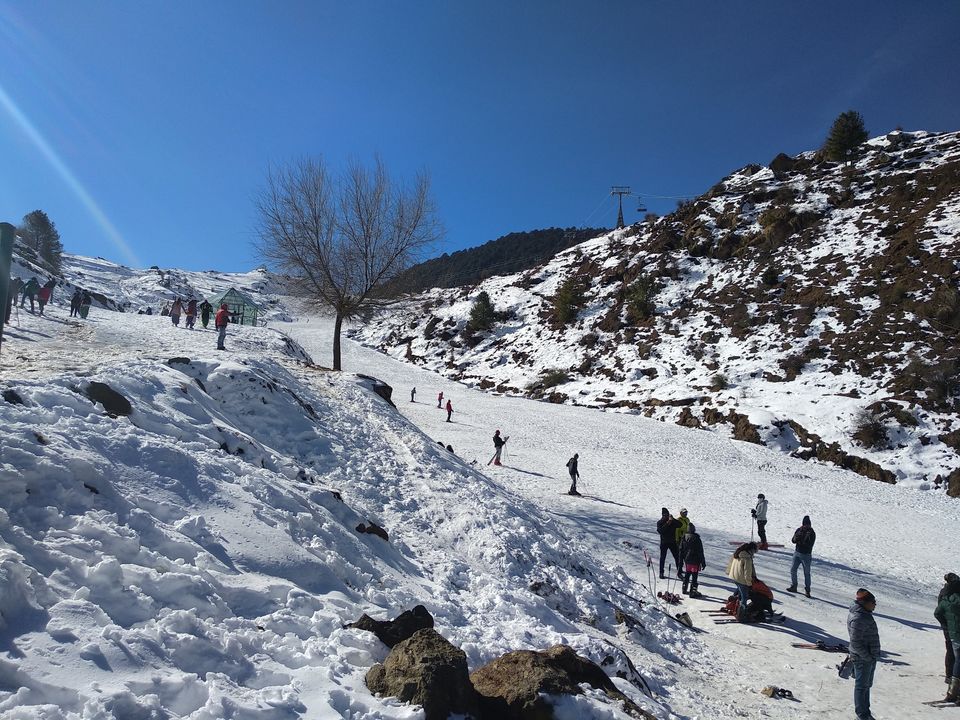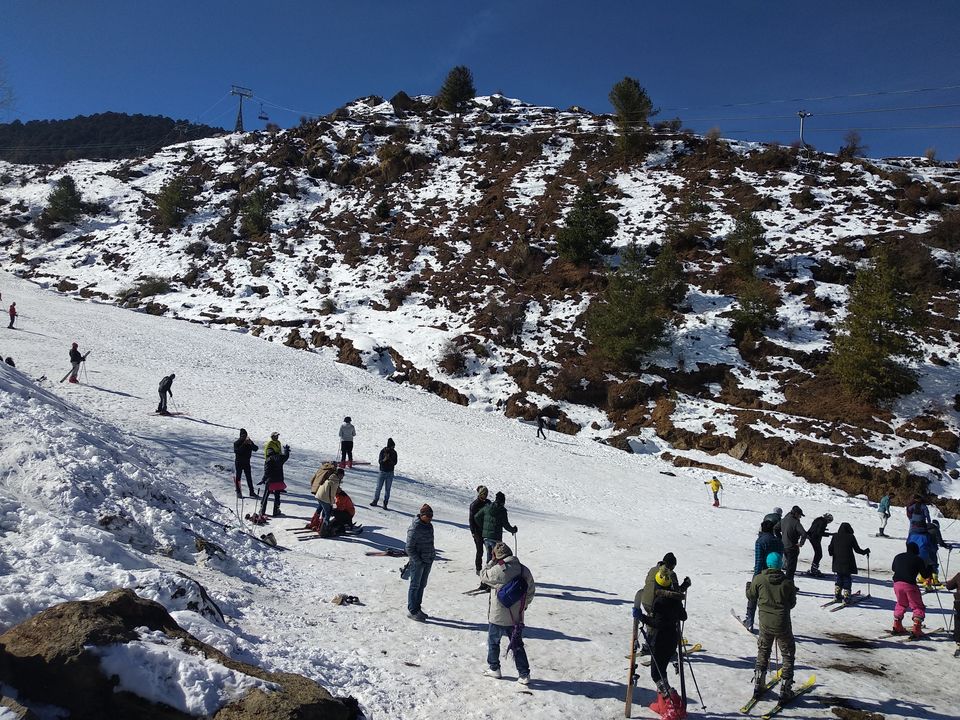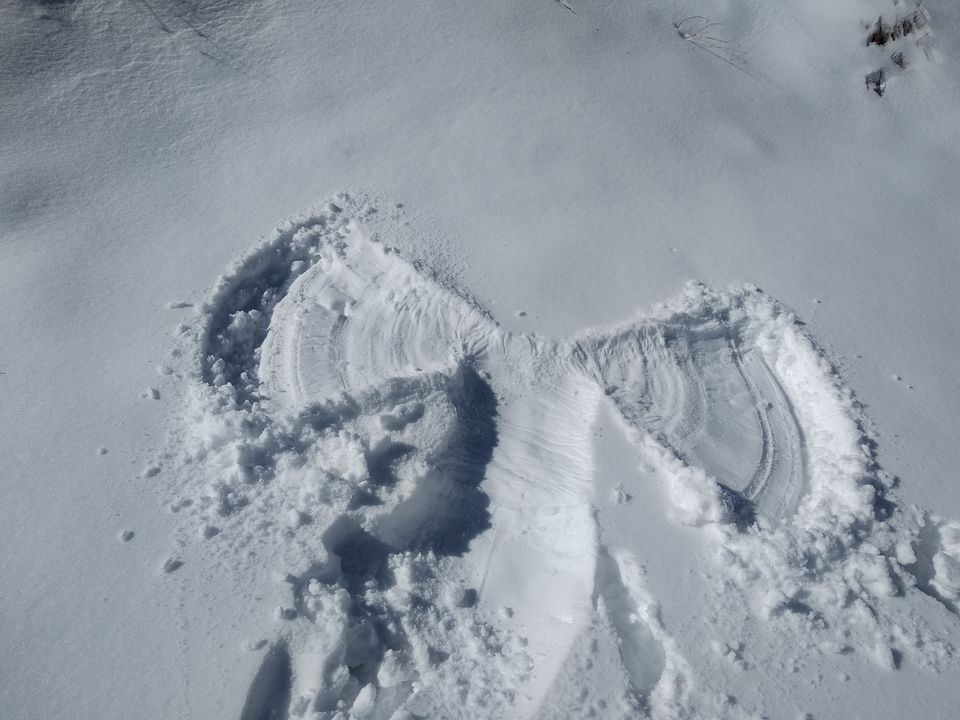 Auli adds beauty and fascination to Uttarakhand tourism. With slopes and meadows flanked by dense vegetation of oak and coniferous. It is hard to describe the beauty of this place. Apart from being home to many natural attractions, Auli also presents tourists enough opportunities to engage in fun and adventure activities. There are various recreational activities other than skiing that will keep you busy throughout your tour of Auli. There are some attraction points like Hanuman Temple, Artificial Lake, Trishul Peak and Nanda Devi Peak.