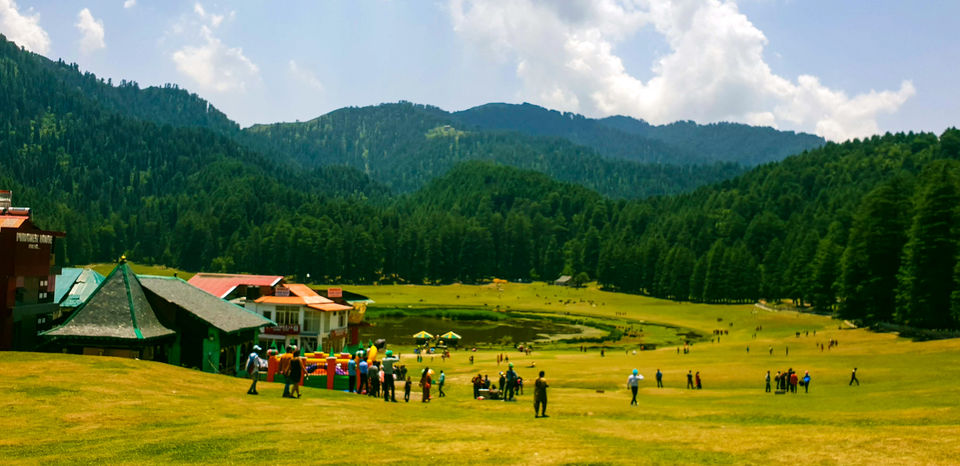 Himachal has become one of those places for us that we want to visit any time of the year. To run away from the heat of Pune, we decided to explore these charming hill stations in the month of June. It was the perfect weather to enjoy these charming summer places of Himachal Pradesh and Dalhousie had the most amazing weather.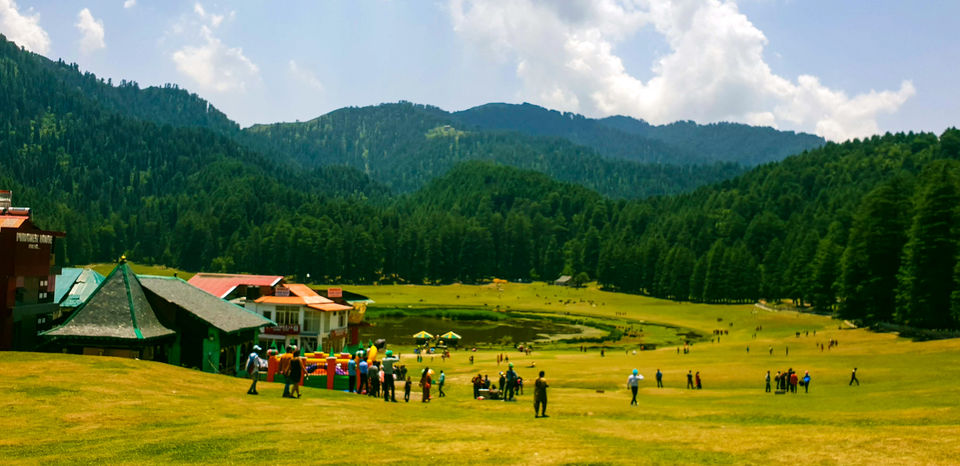 Mesmerizing beauty and weather of Dalhousie, Tibetan culture and mouth-watering food of Dharamshala/Mcleodganj, and ending with an exciting adventure in Bir-Billing, this trip was an ultimate combination of proper touristy sight-seeing, food exploration, hikes, paragliding and a budgeted trip with accommodation in the most unexplored and sexiest backpacking hostels all around.
It can't get any better!!
Click here to read more on trip to Mcleodganj
In this article, I'll take you through our wonderful two days trip to Dalhousie and all you need to know about Dalhousie.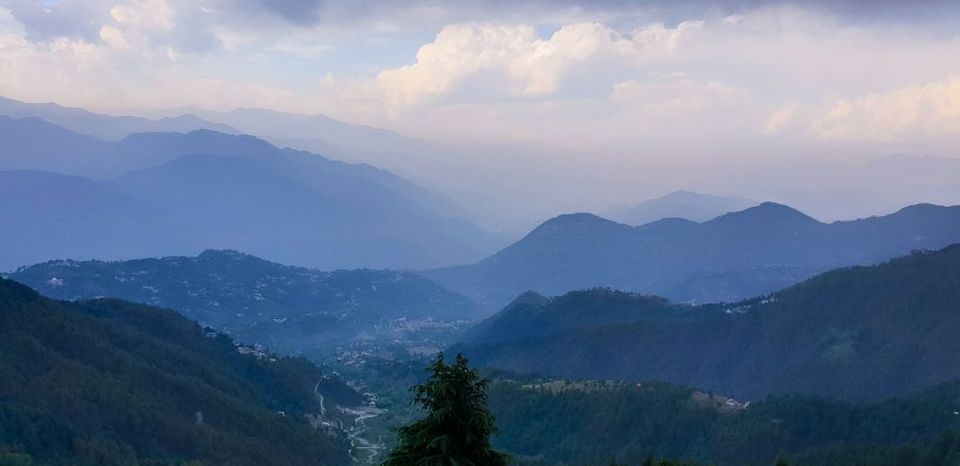 So, if you are looking for a budgeted yet fun and little adventurous break from your routine, this travel blogpost about Himachal is for you.
Where to stay in Dalhousie?
We started our trip from Delhi to Dalhousie, reaching our destination around mid-afternoon. Since June is the peak season, we pre-booked our stay at Zostel, Dalhousie. Though it is located around 5km away from the city center of Dalhousie, this place is worth a stay. Once you reach Zostel, you can easily get a cab from there to city or even you can take a walk or get a lift from vehicles passing by every now and then.
Our stay at Zostel was one of the best things in Dalhousie when it was crowded like anything. It is located away from the hustle in the quaint valley where you can walk around the meadows and soak in the joy of mountains. As soon as we reached Zostel, we asked the manager to help us get a shared cab to roam around the places next day. Fortunately, by night we got a crazy couple like us to share our taxi fare.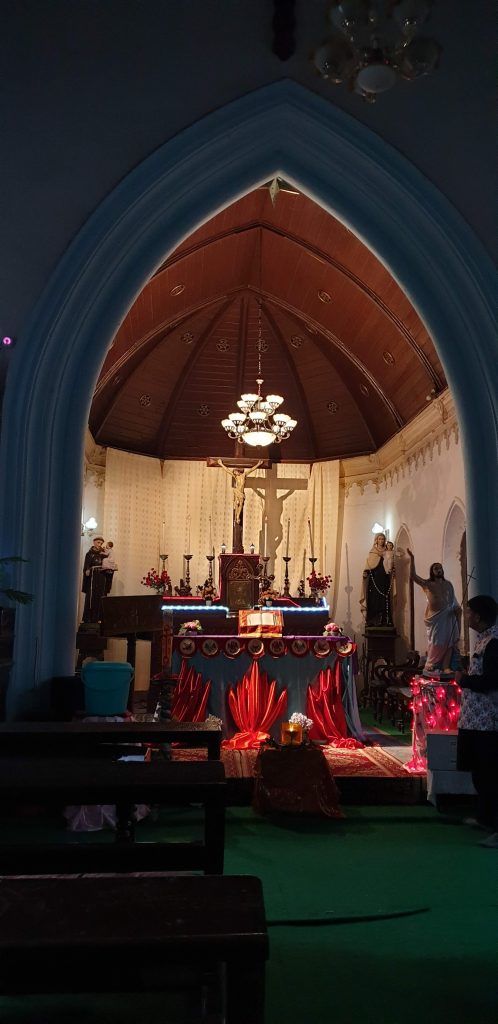 After settling in, we left for an evening walk around the town. Though the city was crowded, the weather made it all worth and enjoy the beauty of this little hill station in Himachal Pradesh. We visited the famous church St.Francis Church, had some food in the town - don't forget to try aunty's tea at Subhash chowk, Momos, and fresh french fries on the street.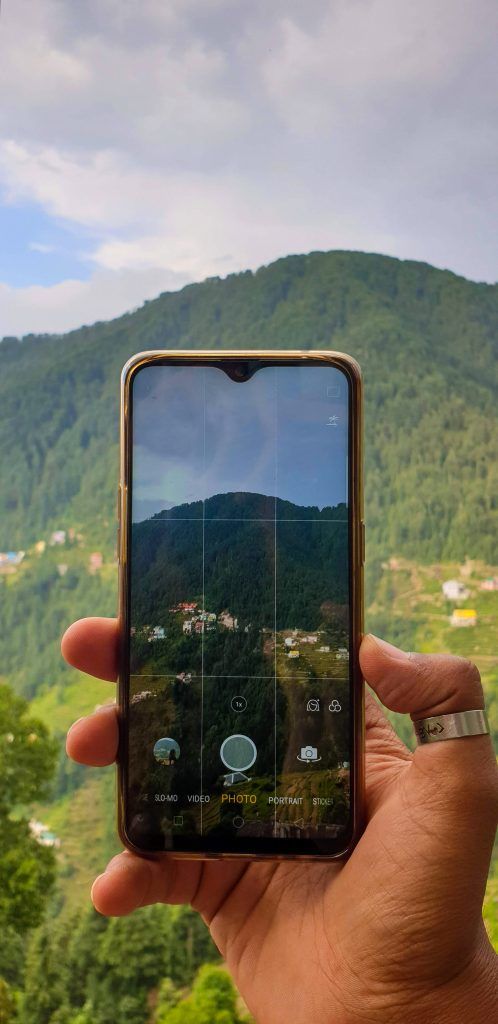 After that, we came back to our little quaint Zostel roaming around the peaceful path way from Subhash Chawk to Zostel. We played for a while in the common area full of board games and books, and then went to our dorm for relaxing. At night, while having dinner we met few nice people and the couple who was going to join us next day.
Khajjiar/ Khajjiar Lake, Dalhousie
After having breakfast at Zostel, we left for Khajjiar. Located at a distance of 25kms from Dalhousie, Khajjiar is a beautiful and green plateau surrounded by pine and deodar trees in Chamba district of Himachal Pradesh.
It's also known as Mini-Switzerland in India due to its resemblance with Switzerland. If you visit Khajjiar in winters, it's going to be an even amazing sight watching the snow-ladden Mount Kailash view from the Khajjiar lake and pine and deodar trees covered with snow all around.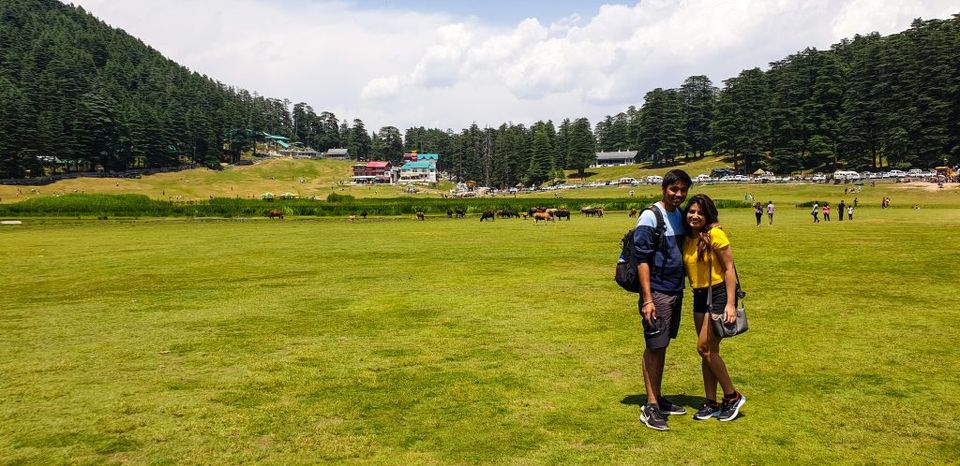 If you love traveling in monsoon, Read more on things to pack for a trip during monsoon
Kalatop Wildlife Sanctuary
Next, we headed to Kalatop Wildlife Sanctuary known for a wide variety of flora and fauna. Packed with picturesque landscape, dense deodar forests, little streams, and beautiful flowers and birds around, this is a perfect place for nature walk. If you are lucky enough you might get a sight of jackal, leopard, deer, bear and chimpanzees.
Dainkund Peak, Dalhousie
If you like to trek, Dainkund Peak is a place for you. It has an interesting story behind its name. Villagers say that in earlier days witches "Dayan" used to trouble villagers and hence the name "Dainkund".Though the hike is easy but reaching the top, gives you a breath-taking view of the beautiful Dalhousie Hill station, and you might even spot Satluj, Ravi, Chenab, and Beas River from the top.
Read my trip advisor review about Dainkund Peak here.
Next, we headed to the market, it was early evening but looked like night since it was raining heavily. The weather was getting cold but thankfully we had our jackets on. After having a perfect evening snack of momos, tea and potato fries, we roamed around the main market of Dalhousie at Gandhi Chowk and shopped Tibetan handicrafts.
The couple who was traveling with us, they are lawyers but full of fun-filled life and love traveling just like us. On our way back to Zostel, we took a stop to this hippy and artistic café made entirely from wooden logs named as Magic Tree Cafe.
You can find more about this cafe on trip advisor under top 10 best restaurants near Zostel Dalhousie.
Enjoying the city view and thunder storm, we grabbed few drinks and snack chit-chatting about our lives and making plans for further trips.
This is how our day ended with full of highs and lows, getting tired but exciting and exhilarating. This is how our lovely weekend ended in Dalhousie. If you are looking for a perfect weekend getaway from Delhi, this is the best place to visit specially during monsoon.
If you're also like us staying quite far from Delhi/Himachal, you must be going for a trip of atleast a week. My next blogpost is about the rest of the trip we had after our weekend in Dalhousie.
Read more about how your trip to Dhauladhar ranges can be super fun and adventurous with paragliding at Asia's second highest paragliding site - Bir. Till then, Happy Travels!!