A town which let you fly: Bir Billing
The memories are so fresh that I don't want them to fade away so thought to write as soon and possible.
The best feeling in life is 'you dream of something and that comes true", I had always dream of paragliding but because of my fear of heights has never let me do it. Finally, the fate brought me to this place which is world famous as Asia's highest gliding point.
We were in the middle of planning for a Pahadi trip again, the first place came in my mind was Bir. Kull was little reluctant for not going to this place, after some agreements and dis-agreement we booked Hemsuta, Volvo. Hotel was not booked as we wanted to explore a bit around before deciding our place for next three days.
Wednesday, we boarded the Volvo @1900 hrs from ISBT Kashmiri gate, they stopped at two places once for Dinner and for a small tea break. Ideally, we were supposed to reach early morning at 730 but the speed of the driver and the clear road made us jump at Bir @0630 am only.
Day 1
The weather was quite bad in the morning, it was raining heavily. We could not really roam around and explored much options. We entered in a hotel and the whole staff was sleeping we requested if we could stay in the lobby for some time until we get the hotel. The Gentleman agreed, and we stayed and looked for some camps around, Settled for Shivirama Camps which looked amazing to both of us, they sent a driver to pick us from the location and we reached the camps.
Neat and clean with attached washroom we took the luxury camp looking at the rain and chilled breeze around. The coincidence was this was the second time we were the only guest in the whole property and some staff. We got whole of their attentions and care. We took some rest and came out of the tents as soon as it stopped raining.
Had breakfast at the camp site and headed for Mud house, it was about a km away from the camps. Little uphill, we tracked up and set they're for an hour or so. So, this was a Britisher's mastermind that he started constructing the house for the visitors. During the Jungle where no one was around at least for 5-6 km. A location for the pure nature lovers. We came down after some chitter chatter, roamed around went more down towards the Jungle and saw the camp area there were lot of green veggies.
We had two companions on this trip sweetie and Chiku (Dogs), they kept on showering their love on us and roamed around us until we were there. We checked in at 730 am in the camp it was almost two complete days and not much to do around except chilling and rest. Travelling with you partner to this place is going to be the best decision.
Late evening it started getting cold, we went to the main kitchen and sit with the chef and other staff of the hotel, conversation lasted for and we came out after giving snacks order.
The Bon-fire session started at 630ish and went on till mid night with some booze. The best part no one was around at least till few kilometers.
We could see the staff going one by one for sleep, but we could not leave that fire, Chiku and sweetie were around till the time we were awake.
On each whistle they were coming running as if they know us from years. We had a light dinner simple Daal, roti and some salad and headed for sleep.
"The weather was calm, I could not hear anything but that silence of peace,
the silence of that dense jungle,
the silence I have not heard from years, the silence of love,
the Silence of bring happy and relaxed, the silence of my own breath,
the silence we are missing in our day to day life the silence of existence of life everywhere….
the silence which only broke in the morning with chirpings bird's sound.
I got up couple of time that night before I could really get up to see the sun rays …. We had a morning chai and sweetie and Chiku came by to say hello…
Before we could check out and head toward the homestay we roamed around talked to the staff click some pictures yeah again … Paid off all out bills and started for a new day.
Today we checked in the house of driver has recently made a homestay it was quite decent, and we agreed to have food with them whatever they will eat we will eat. We reached and had some tea coffee, decided upon Doing Para Gliding.
The driver dropped us at the landing point from where we started for Billing the take off point it was about 50 mins away the landing point & the fear started in me somehow. You really need guts to jump from the cliff.
I was seating on the ground could not really gear up myself to run and jump… but Kull gave me a boost though he himself was little scared. & then
From I wish to I have done it – My experience of Para gliding was thrilling and amazing I still feel the breeze around. That 20 mins freedom of flying with the birds cannot be converted in words. Just collect a bit of courage, close your eyes & Jump from the cliff ????.
I spoke to the glider and had a good conversation about his family and life of village and city. He got 360 rotation skills and he did experiment that on me, looking at my body weight it took us quite a time in losing the height. The moment I came down I vomited as we had heavy breakfast and we did some moves in the air….
We came back to the homestay and had chai took some rest and started a walk toward the market, we walked about 4-5 km both ways and got some booze and snacks for ourselves. It was quite cold this time as we didn't not have bon-fire, but the breeze was amazing.
Just outside the room we kept a small table and two chairs and started the evening with slow sound songs and loud talks, we were the first guest to enter in the home stay and around 1030 we got more people around from different countries, they headed for dinner wherein we were enjoying our lousy time, we danced in open. That night seemed magical to me the sky was full of twinkles and the breeze had fragrance of love ….
Today we woke up late like 11ish and started our journey for the Monastery - Lots of Tibetan monasteries have sprouted in beautiful hilly places of Himachal. I wonder how these monasteries have occupied such vast beautiful spots of Himachal Pradesh.
- Shera Ling: Monastery is the most beautiful monastery you will see in Bir or Kangri region. The masterpiece of modern Indo-Tibetan architecture.
- T-serving Jong Monastery: This is one of the calmest place I have visited best for meditation and for relax time.
- Palping Shera bling Monastery: If you plan to visit this monastery, I strongly advice to go on hired mountain bikes. Lovely track for cycling. As for the place, a must visits if you're in Bir. Surrounded by pines all, this monastery is in a secluded area. They've a praying hall with a beautiful statue right in between. You can also taste food at their canteen at nominal price.
We skipped the lunch and headed toward Palampur which was about 15km to visit the very poised and quaint Baijnath temple. The location of this temple is in the main town and if you are not alert while walking/ driving one can miss it.
I knew about the mythological story related to Lord Shiva and King Ravana which goes like this 'King Ravana wanted to establish Lord Shiva from Kailash to his kingdom, did hard penance for the same and Lord Shiva granted his wish, only on one condition that his 'Lingam' should be carried to the kingdom without setting it on earth by the King. Of course, King Ravana had to fail and there was one spot that King Ravana set down the Lingam on his journey to his kingdom and then the king could not lift it again ". The Lingam is said to be existing there since time immemorial and now worshiped'. However, I did not know that Baijnath Temple was the shrine to the mythological 'Lingam.
We spent around half an hour inside the temple complex, mostly observing other devotees and of course being with my favorite God. I felt quite tranquil when I came out of Baijnath Temple.
I could write a lot for this blog, there are so many good things happened and we met lot of new people. Out bus was at 645 we reached on time, the driver was quite kind enough to drop us to Bir stand and waited until the bus started.
Few names I would love to remember life time from this trip – Vinod (care taker), Sweetie and Chiku, Yoginder ji (Driver), Olive (the girl next -door).
Some Lucky lines from this trip:
We were lucky enough that the rain stopped, and we did paragliding in an amazing weather,
We were lucky that Pre-practice of paragliding world cup was going on and we could see the army camps set and we could meet the army personal and spoke to them about their life,
We were lucky to the Lama's practice for the upcoming world cup event.
We were lucky that we stayed in the Homestay and could have the local homemade food.
We were lucky that we had the complete camp area exclusively for us and the whole attention of the staff was on us.
We were lucky enough that we came on this trip and flew together……
Figures and facts:
Shivirama camps – INR 2000 (Inclusive of dinner + breakfast + bon fire and evening chai) Luxury camps.
Para valley Home-stay – INR 1100 (Inclusive of homemade food and snacks)
Volvo – INR 6000 (Both Side)
Para -gliding and extras and car pick up – INR 8000
Total cost approximate: 19000 INR
I have seen my paragliding video many times by now and still cherish the moments we spent. I always have lessons learnt from each trip. I learned to let go my fears, I learned to let go the emotional baggage I love this new version the newness….
Guys, Travelling has become the food of my soul if I don't get it on time I starve, I get irritated. I love my small brakes from my social and professional life.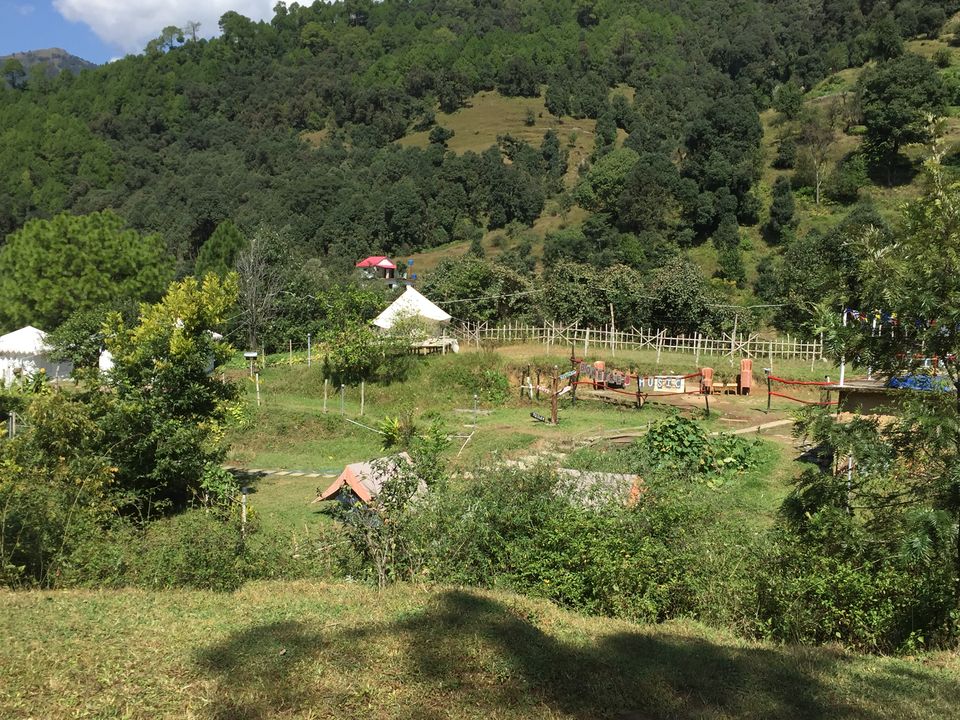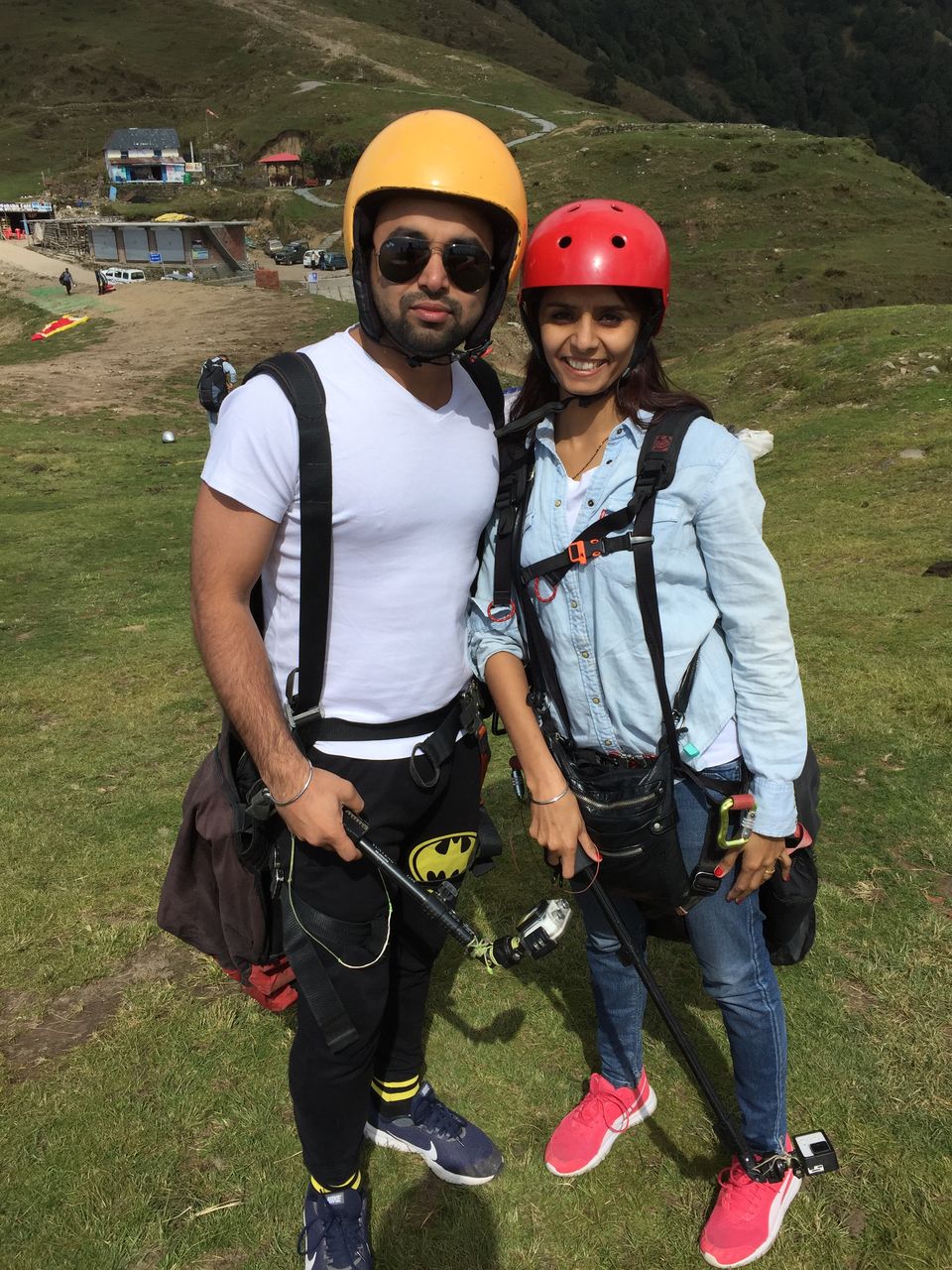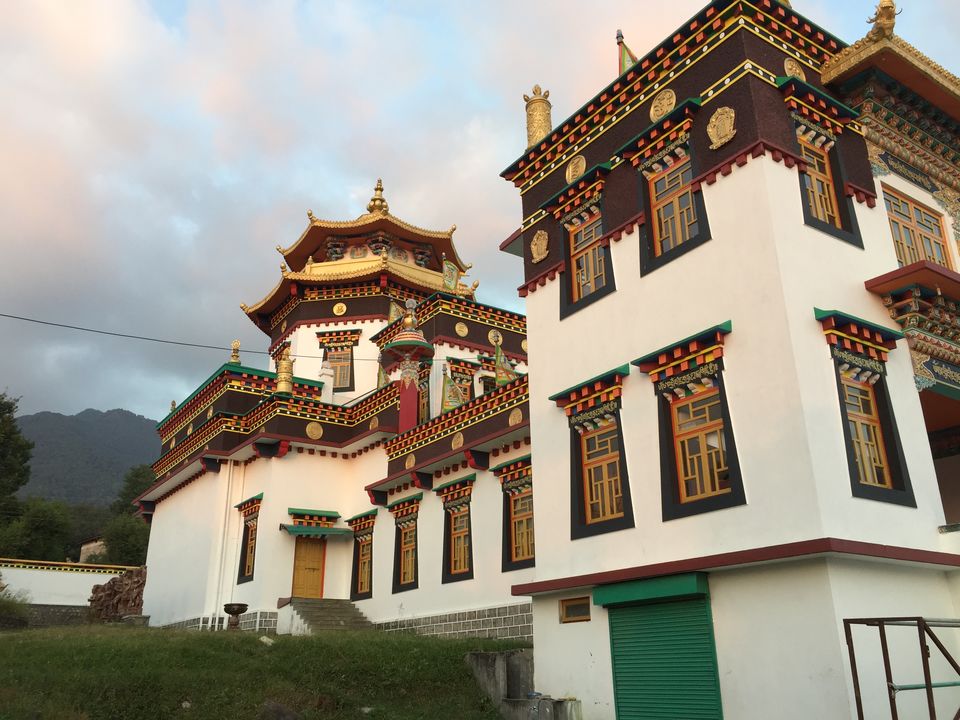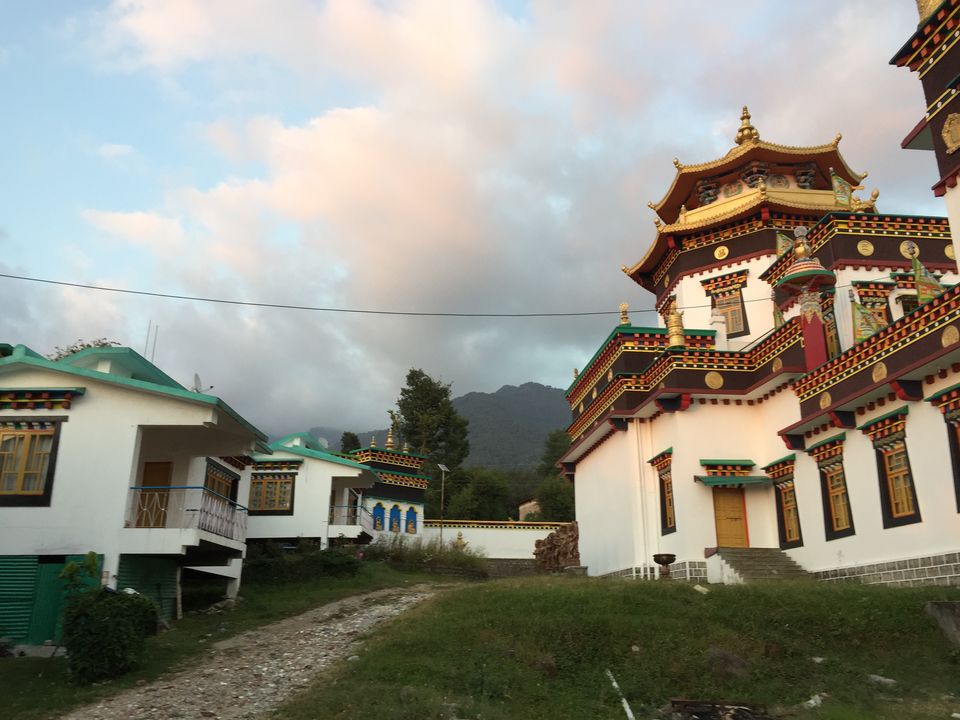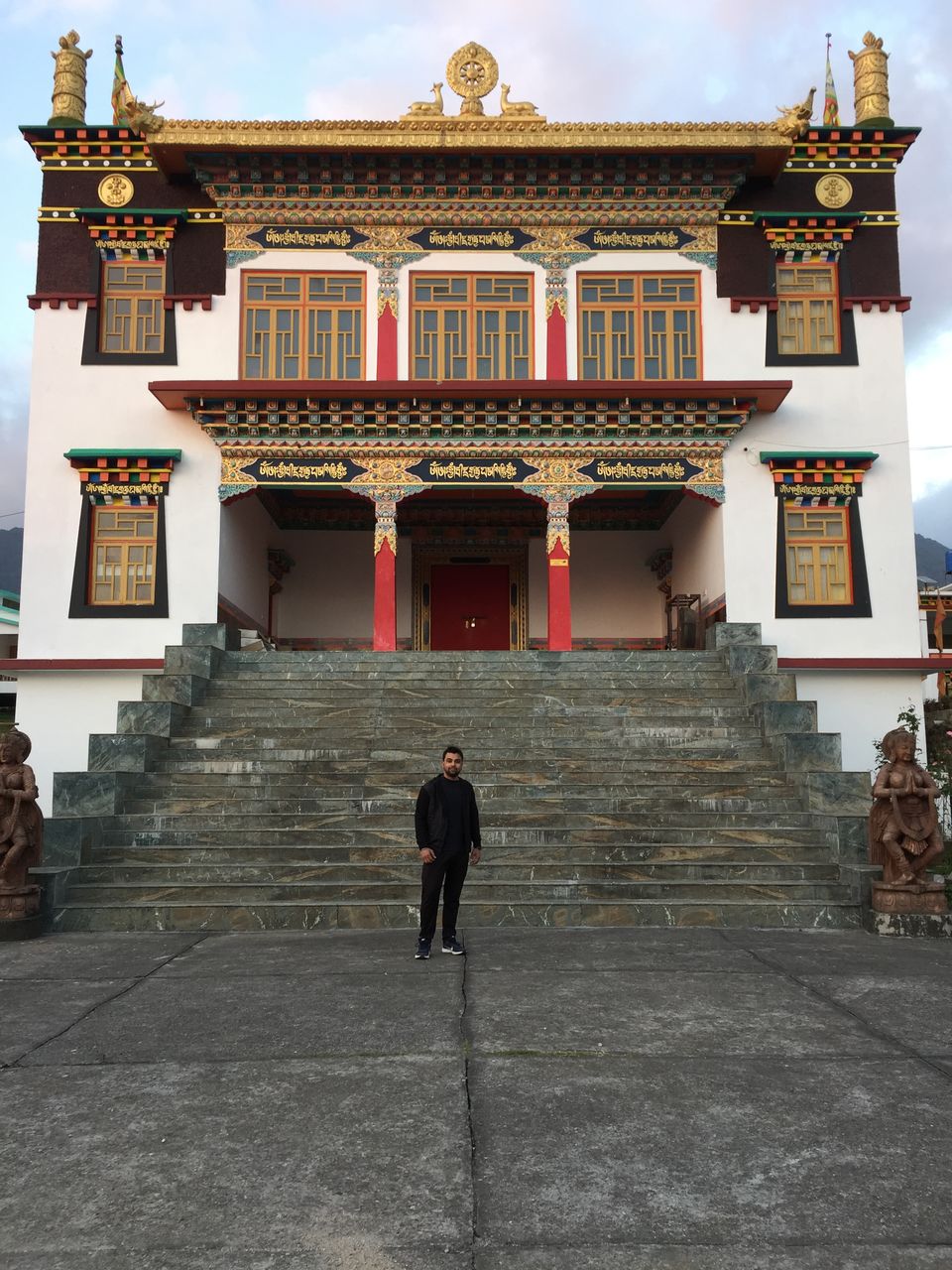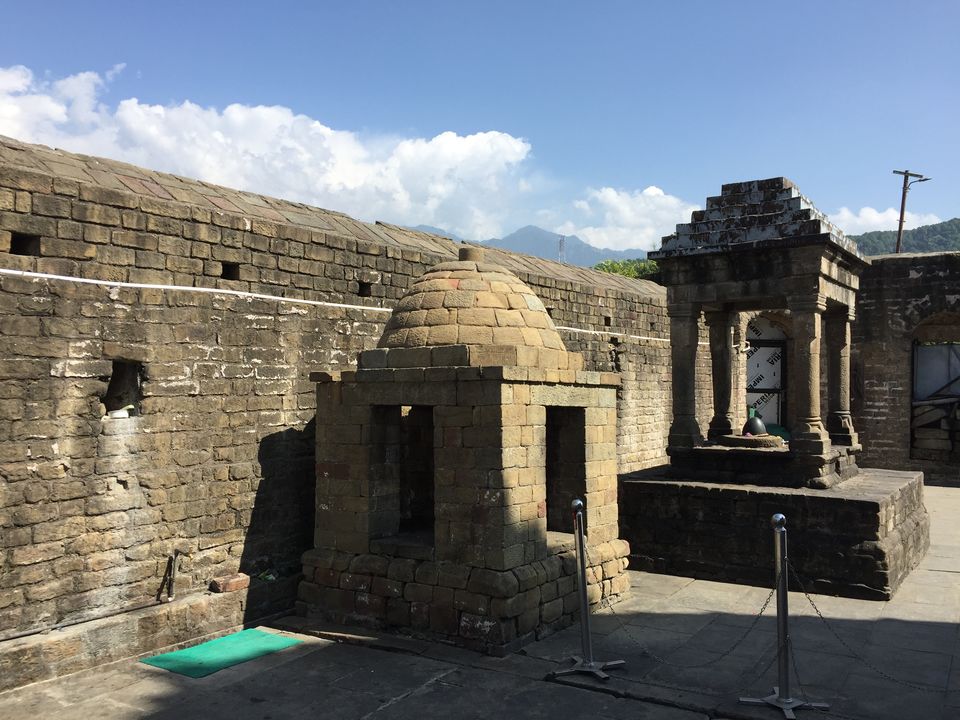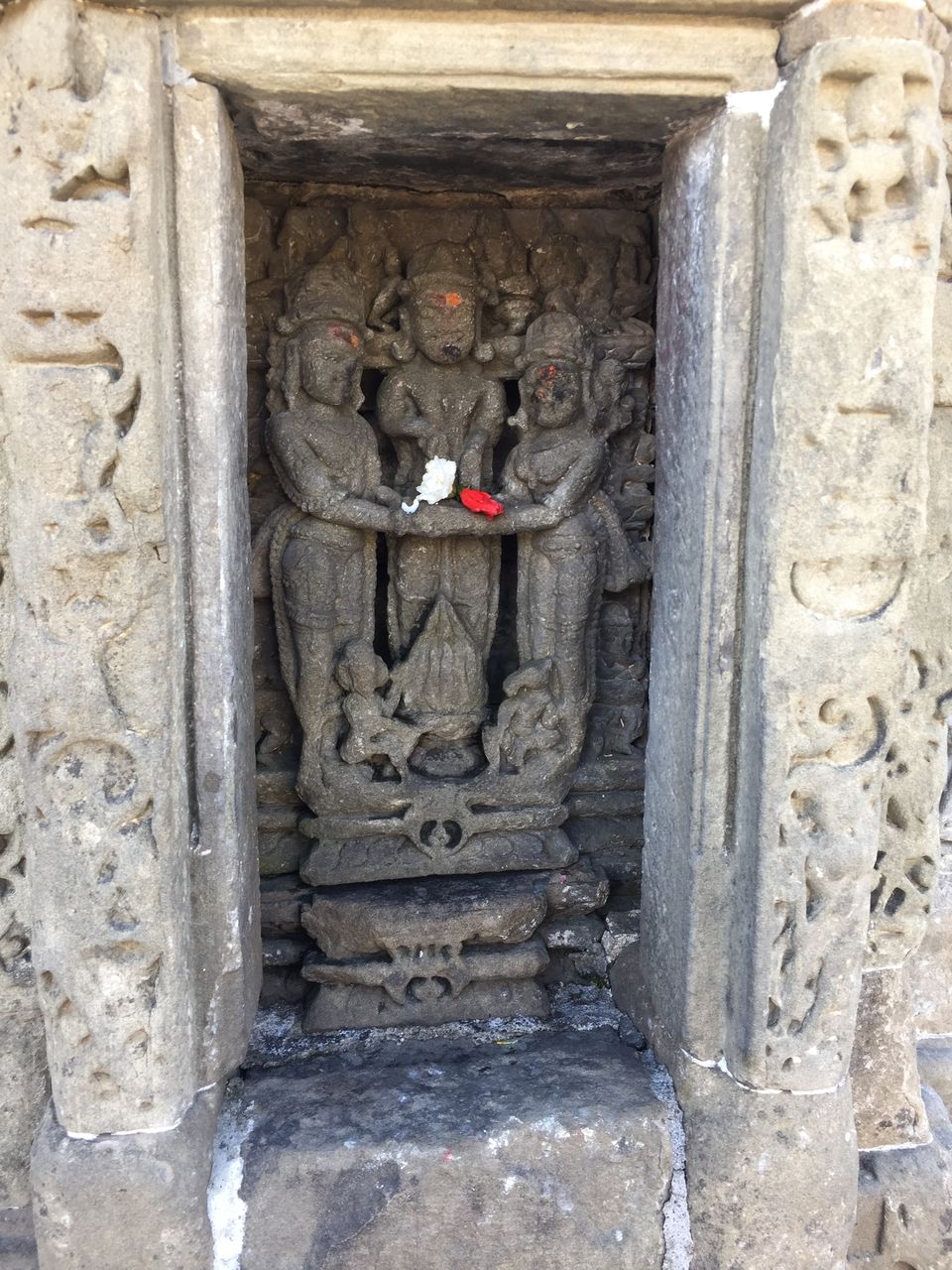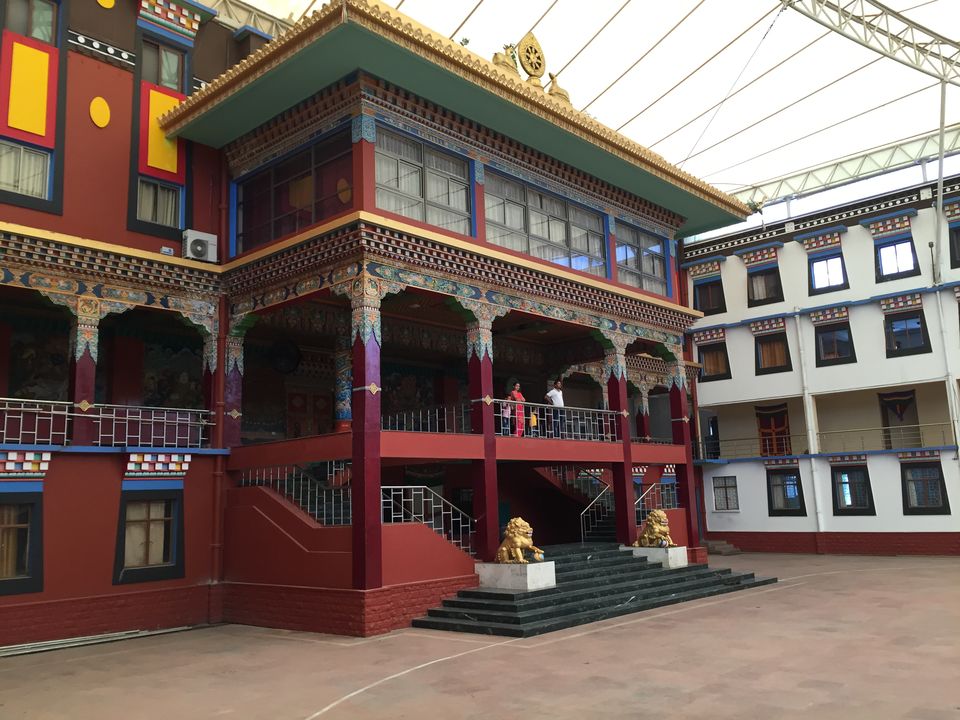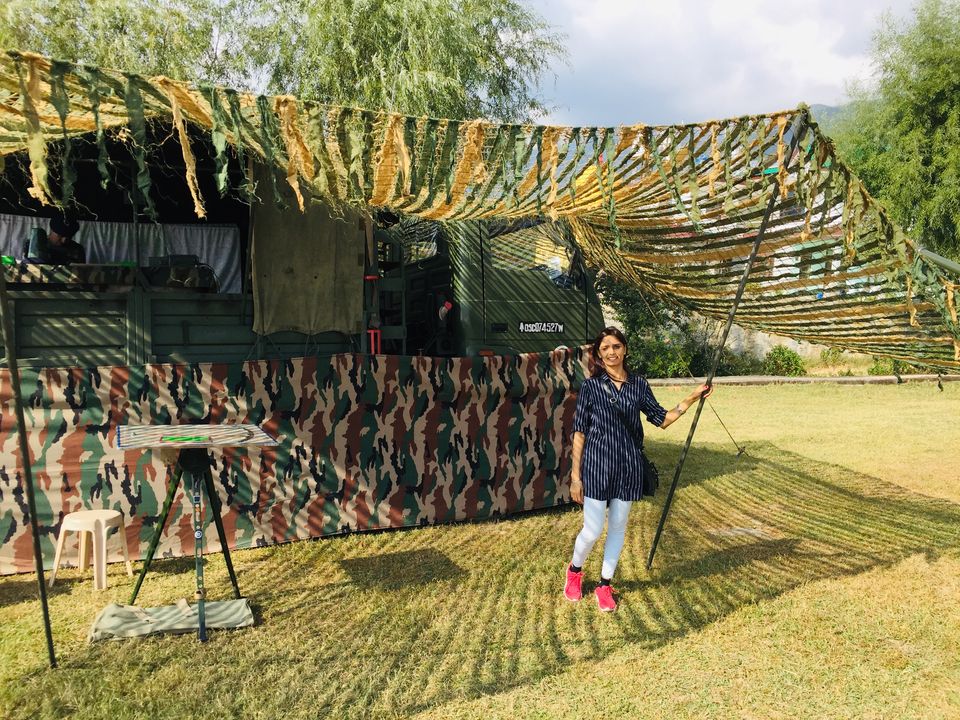 My hands are on another blog these days, you will hear soon from me …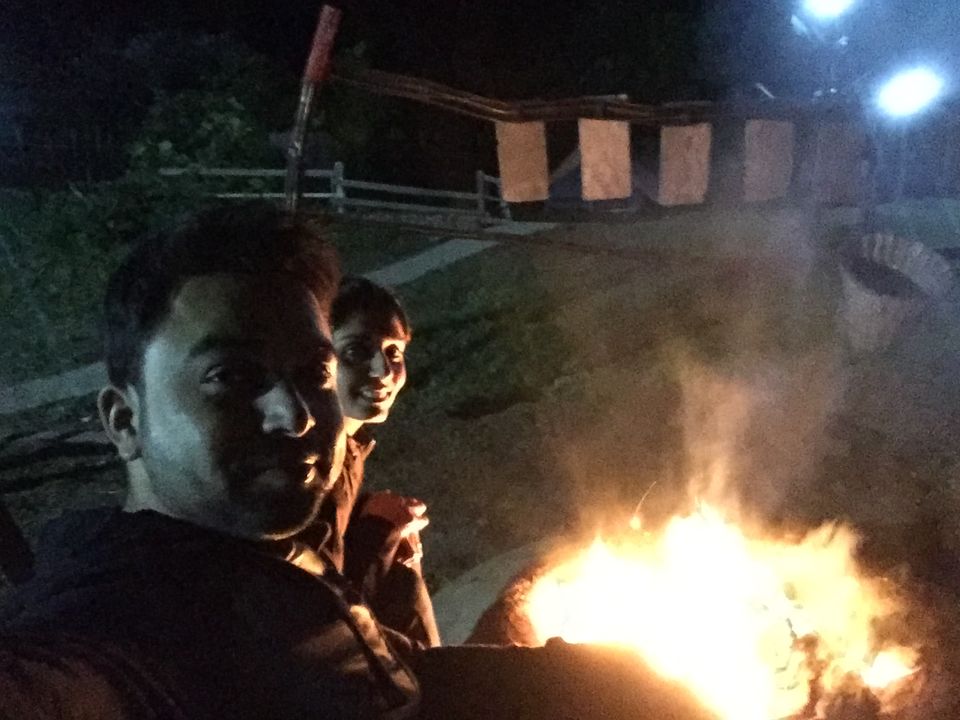 Till then
Keep travelling, keep making stories.
LOVE
#Kanu