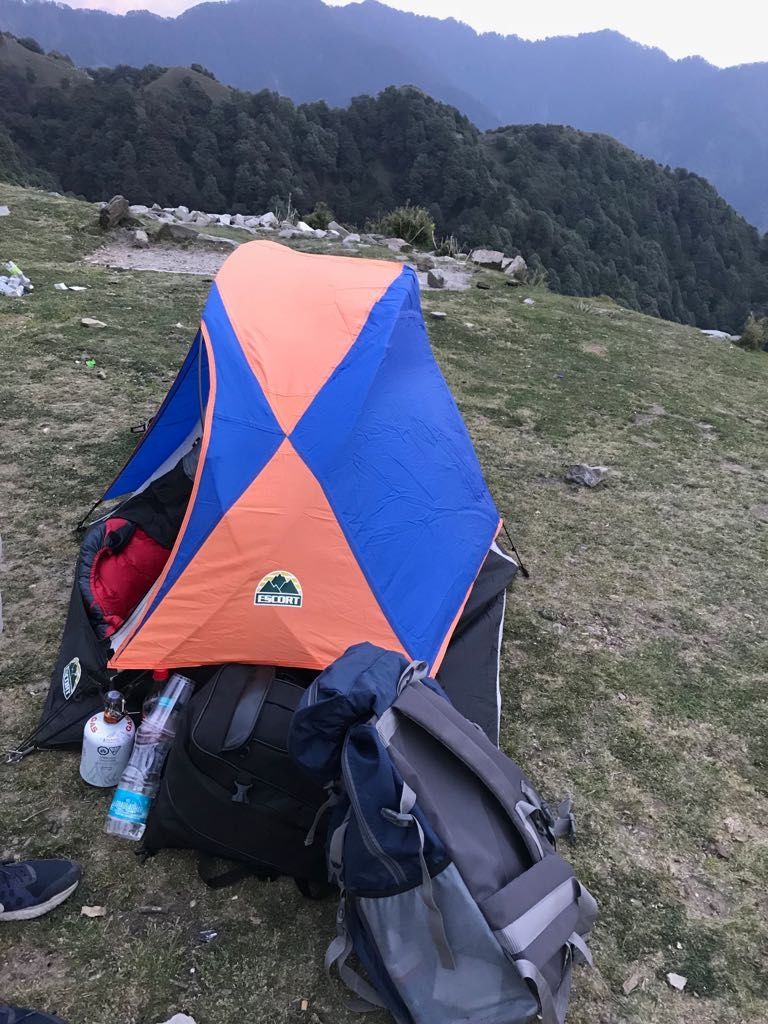 It was a weekend and my birthday so I along with a friend decided to spend the weekend in the hills away from the maddening crowd. Our initial destination was to camp at Winch Camp which is highest point in the Joginder Valley region. We packed a few clothes, sleeping bags, a tent and stove with Butane Gas and were all set for our little trek to Winch Camp. We boarded HRTC Volvo from ISBT Kashmere Gate which departs at 21 : 27 from there and is scheduled to reach Joginder Nagar by 9 am in the morning. En route, we met with a massive traffic jam somewhere before Mandi as a Volvo bus had broken down. This resulted as in getting delayed by a number of hours and it was already 12 pm and we had still not reached Joginder Nagar.
We were compelled to make last minute changes and suddenly the idea of Bir Billing came up on our minds. We reached Jogindernagar by 2 pm and had not even had lunch by then, were already a bit exhausted by the long extended journey and having little information about Winch Camp easily available on internet, we decided that we would now do Bir Billing rather than what we initially planned. We were easily able to find a cab in Jogindernagar which charged us INR 500 till Bir and took us less than half an hour from there as the distance is a mere 15 Kms. We asked the cab driver to drop us somewhere close to the point from where the trek to Billing starts as we were still enthusiastic about Trekking a bit since we had come with that mindset. Before embarking upon our little trek, we decided to freshen up a little and eat lunch at Boya Kitchen which is probably the nearest cafe to the starting point. They quickly prepared our Fried Rice while we changed our clothes a bit and got ready. By the time we set off it was already a bit late and the cafe owner cautioned us to not wander too much and beware of wild animals especially bears on that route.
Trek Route from Bir to Billing
As we found our way to the trekking route there was a group which was returning back from Billing and were rather surprised to see us begin our journey at that hour that too without a guide. Nonetheless, there was no looking back from there for us. We followed the path along the stream as told by a couple of people and did not face much problem for the first couple of Kms. We did face a couple of road blocks especially when the path led us into Meadows and we were unable to track the trekking route. We did lose our way on a few occasions because of the same reason but were still on track by the time it was 5 30 pm and we came across a small settlement with a couple of houses. We met a local out there and asked him for directions and hoped he could guide us a bit as the path ahead seemed more complex than the one we had covered. Running against time, we even contemplated using his service now to make us reach Billing as we did not want to end up getting stranded middle of nowhere with wild animals at Bay. Without comprehending much of the direction that he gave us, we marched ahead in search of finding our lost trail. For the next hour, we just hoped that we are on the right track though our gut feeling said something else. Finally it was 6 30 pm and the sun was setting and we had more or less resigned ourselves to the fact that we would end up camping somewhere out there. But the terrain was quite rocky now and the Meadows were behind us. The trail which we were following seemed to be leading up deeper in the forest. We looked across the stream and on top of the mountain could see some signs of a road. But that climb seemed very steep and there was no proper route. There seemed a spot which could act as natural shelter and we decided to go there first and hoped we would be able to camp there. But upon reaching we realized that the spot was not at all suitable and being close to the stream, the danger of wild animals was all the more great. My friend and we looked into each other's eyes and realized that the only choice we now had was to climb up the hill and reach the top where the road was there. Without wasting much time, we briskly walked in that direction. It was not an easy climb at all especially the rocks we're lose and we really had to be very cautious about our steps. We slipped a couple of times, got some bruises but there was no looking back. The scariest was when after about an hour we had almost reached the top and were roughly 10 steps away from the road, that the rocks gave way to patches of grass and climbing almost vertically up, we had to take support by holding the grass in our hand. I almost slipped twice but we finally managed reaching all bruise and battered with our clothes tattered. As soon as we reached the top, we were lucky to find a cab driver who laughed at us when we told him about our route. He dopped us at Billing near the meadows.
Camping for the Night
The wind was rustling when we reached there and I was so exhausted that I felt that the wind would push me and I would just drop flat. While my friend looked for a suitable place to camp, I sat in a Dhaba and finished almost a bottle of Limca and devoured chips and chocolates to get some lost energy back. Finally, we decided upon a place where away from the camps and other tents and yet not open enough to face all the wrath of the heavy wind. After pitching our tents, it was time to rejuvenate our souls with some beer and snacks while we prepared Maggi for dinner. Soon we retired for the night without attaching the fleece on the top to get a beautiful view of the stars and moon from our tent all throughout the night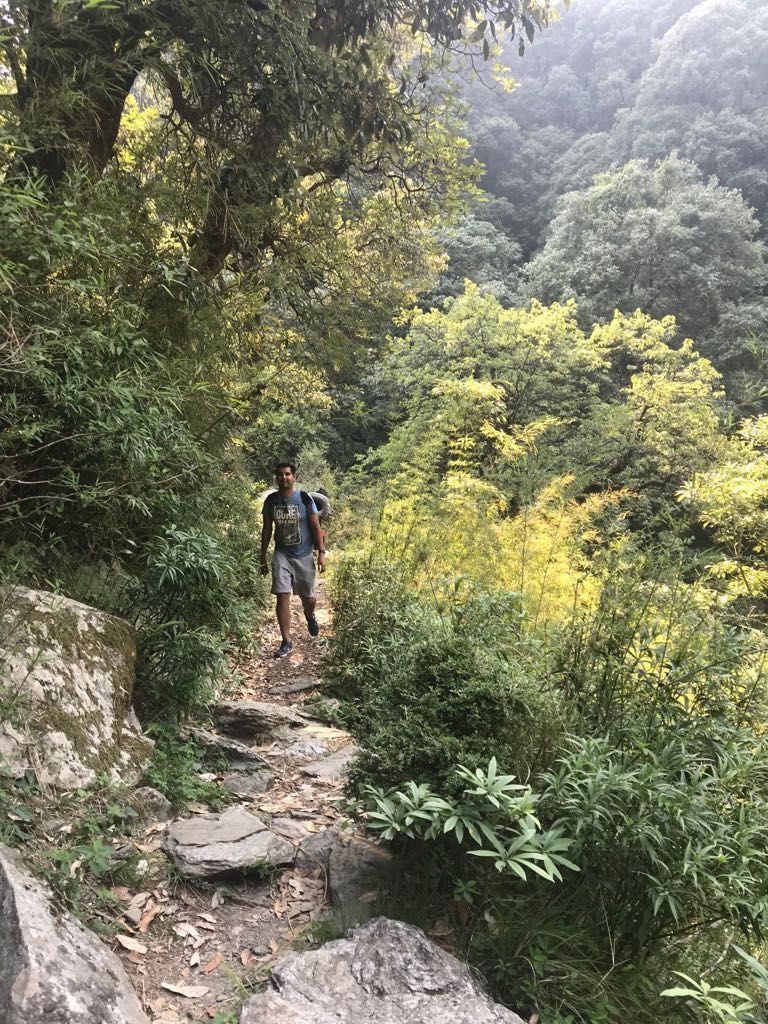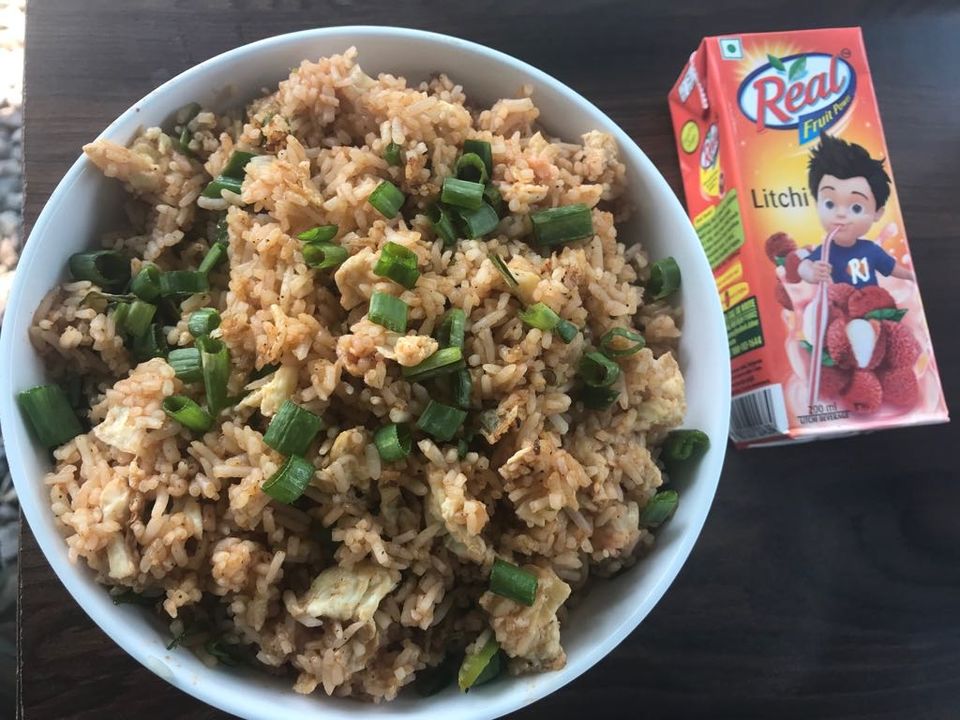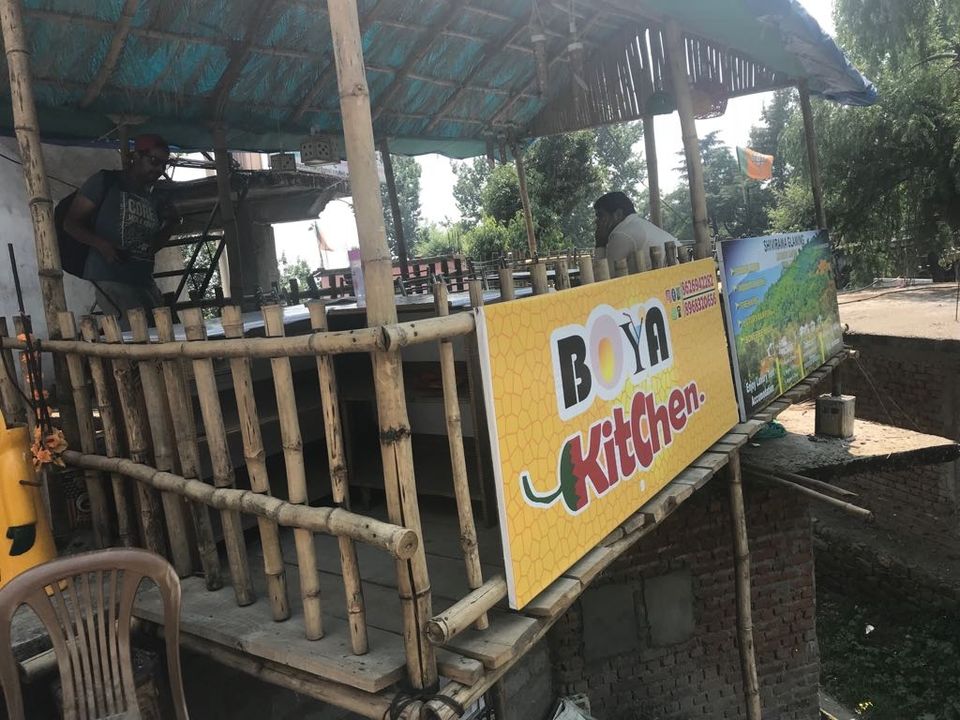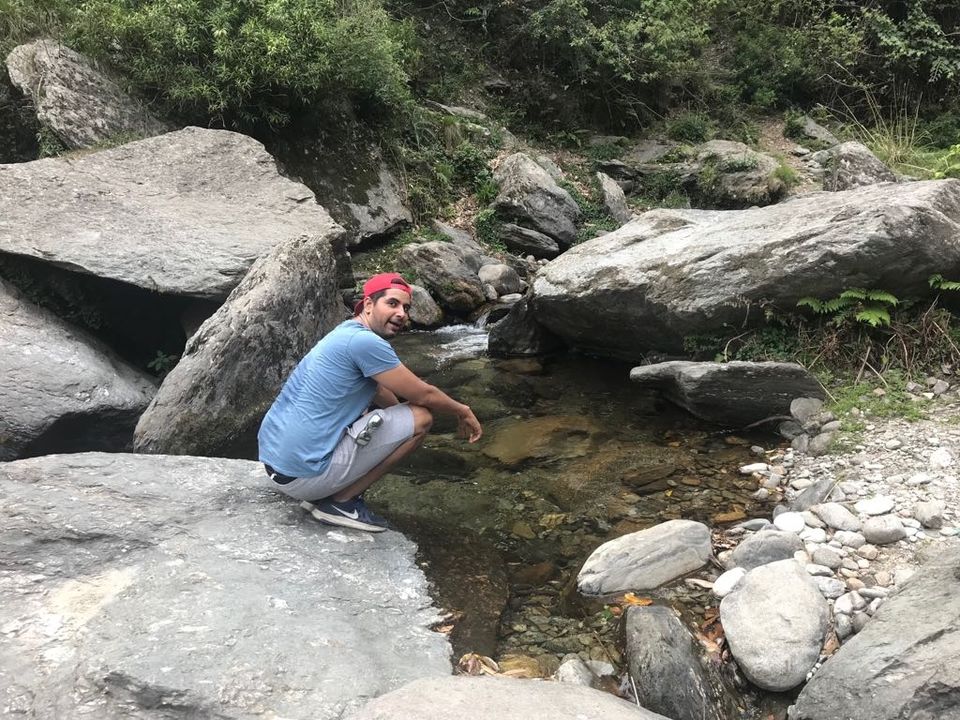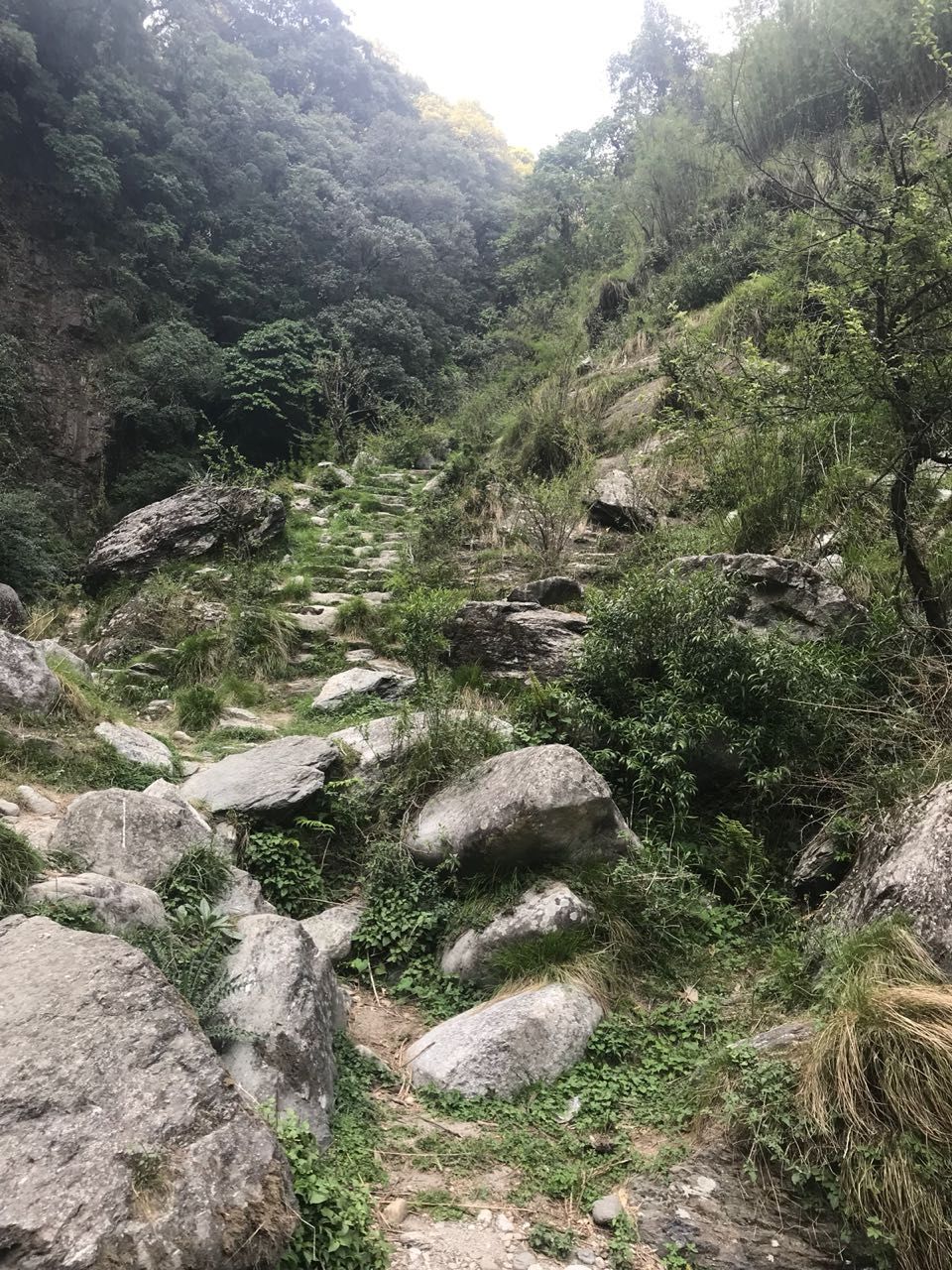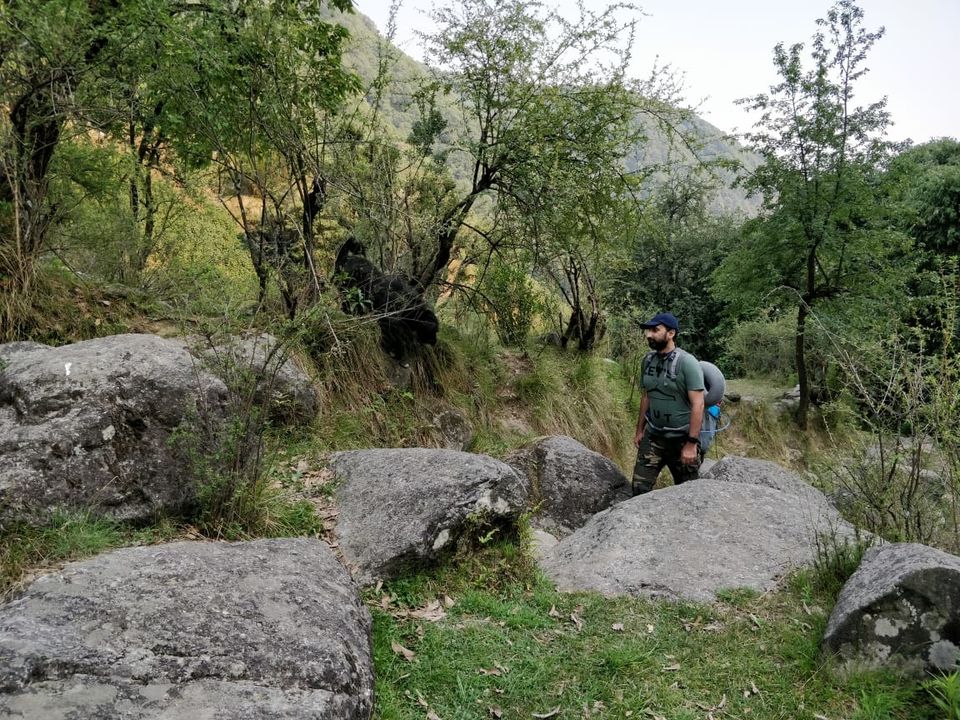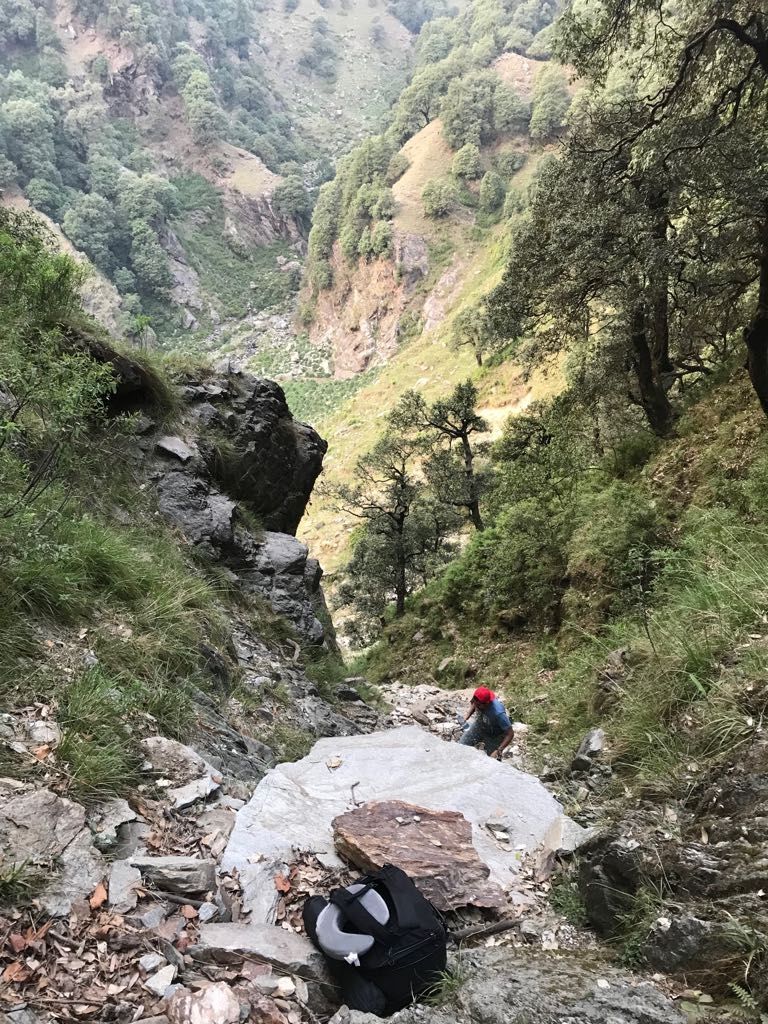 Morning Breakfast
Morning came and with that came bigger questions as to where do we freshen up. There were no provision of toilet for us out there but those in camps did have toilets in tent. We contemplated using theirs but ended answering nature's call in the nature. After that we prepared some breakfast - toasted some breads, applied jam and butter and made coffee.
Paragliding to Bir
Finishing our light breakfast, our next task was to paraglide down to Bir and find someone who would be willing to take down our luggage while we do so. A lot of Paragliding companies refused us and told us that they have their slots full till noon. Finally we came across Himalayan Parvat Adventures which agreed to fly us down in an hour's time. That much time was enough for us to pack up our sleeping bags, tents etc. Suddenly there was a drastic change in weather conditions and it had become quite cloudy and slightly windy which dimmed our prospects of gliding. Both the pilots had arrived and we kept our luggage in their vehicle and prepared ourselves for the flight. The charges were Rs 2500 including Go Pro video for a flight upto 25 minutes. The rates were quite good as compared to other places in India where the flight time is generally shorter. It took approximately half an hour for the winds to calm and us to take off. Having done Paragliding in Gangtok earlier, this was not a first time experience for me but still the height of around 8000 ft was much higher and that made it quite a splendid experience getting that panoramic view of the valley from the air. We soared like a bird for quite sometime until I saw other Paragliders doing some stunt in the air. I asked my pilot whether he would make me experience the same and he obliged me by doing that cartwheel stunt. These few seconds made all the difference when we compare it with Paragliding other places in India. Soon we were about to land as was told the keep my feet straight. It was a smooth landing and I was unaware that we were clicked by photographers on the ground who charge Rs 200 for these still clicks. After selecting our still pictures, we went to collect our baggage from the Paragliding company which we realized had still not arrived.
Brunch at Garden Cafe, Bir
We had heard really good reviews about Garden Cafe and we decided to see for ourselves how true the reviews hold. The place had a very nice ambience and seating area outside where we basked ourselves in the sun. They had a small open kitchen with a small team of 2-3 people.. We had our 2nd breakfast out here.. The place specializes in shakes as well.. Their French Toast with Fresh Fruits was very different from the usual French toast. Since everything was freshly prepared they took their sweet little time to prepare for which we were happy as we charged our mobile and accessories in the meanwhile and freshened ourselves. We spent a good amount of time chilling at the place trying to kill as much time there as our bus from Jogindernagar was at 6 30 pm in the evening. The Paragliding company also delivered our luggage at the cafe itself albiet they misplaced my neck pillow during transit.
Thereafter, after getting done with our meal we thought of roaming around the market of Bir. There are a few monastries too in Bir but we were in no mood for that so we avoided that. We strolled around window shopping and eating softies etcetera. We picked up a Beer bottle and shared between the two of us. We now decided that we could go to Musafir Cafe to wile some more time. The walk till the cafe was beautiful with Tea Gardens on one side. It is located near the Billing Road only but to our dismay there was no water when we reached there and wasn't functioning. We decided to walk down till the Birthday Chowk and from there boarded a local bus till Jogindernagar.
Jogindernagar
Now we had reached Jogindernagar and still had a couple of hours to spend before the Bus departed. We went to the stream that was near a small flyover and sat for some good time dipping our feet in the icy old water. The sun was almost setting and we thought of grabbing a bite before leaving. We went to Onam Restaurant and were quite happy with their quality of food. I was elated to get some Momos finally as no trip to the Hills is complete without having Momos. We had some snacks there and it was time to leave.
This time we had booked the Himgaurav Bus rather than the HRTC Volvo just to see the difference between the service. The fair was some 250 rupees cheaper for this service and it was quite comfortable at that price though not as much. The route taken by this bus was also different and went via Baijnath- Una. At least there was one silver lining that the Bus stopped at Baijnath for 20 minutes and this gave us enough time to visit the main Temple and shrine even though we literally had to rush for the same. Major drawback with this bus service was that they stopped for dinner really late and at a very shady place. Our trip ended when we reached Delhi at around 8 in the morning.