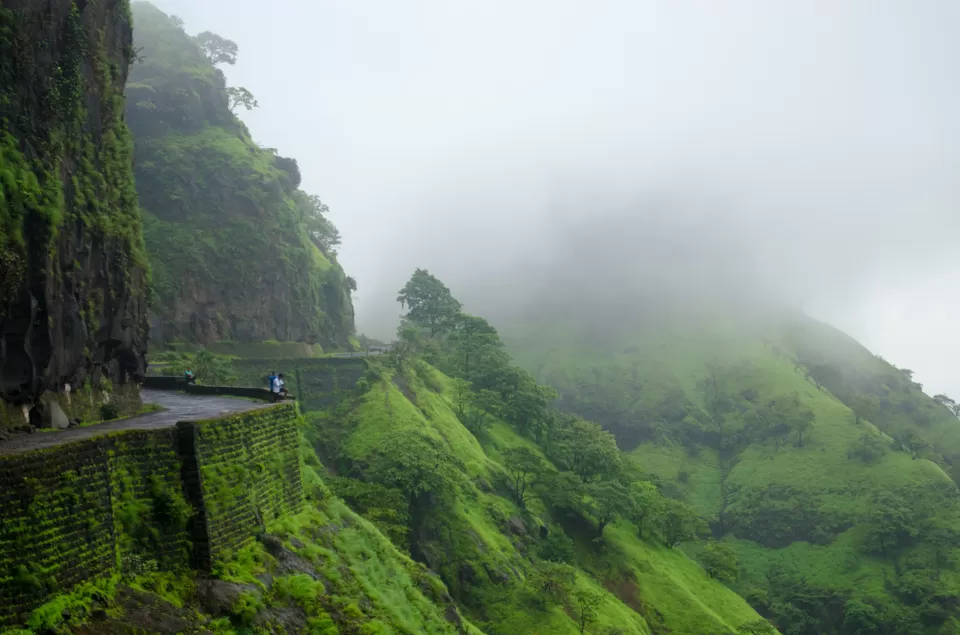 Picture this:
It's raining outside the window and the smell of Pakodas is tempting you to stay indoors watching an old classic with your partner or friends.
Perfect, right?
NO!
Move your S, you couch potato! Cut the oily fattening *rap and head out.
Who goes out in the rains! you would say.
But we are saying that it is raining which is why it's the best time to head out and experience the best that the monsoon has to offer. Visit these verdant spots shrouded in mist, and thank us for making your weekend way more fun:
Located on a 2500 year old trading route used during the Satvahana empire, Naneghat is a perfect spot in the Sahyadris to go on a trek with your friends or for a romantic drive with your partner. Don't miss the reverse waterfall that can be witnessed only during peak monsoon.
Trek through a dimly lit forest which opens up to a myriad of seasonal streams and waterfalls.
With the views of the Arabian sea on the west and mountains in the east, Sagargad makes for a perfect monsoon trek.
What better than a 360 degree view of the valleys of Sahyadris. Witness this beauty at Garbett plateau next to Matheran.
Hidden amidst a forest near Kolad, Devkund waterfalls will mesmerize you with its crystal clear emerald pool.
Witness the beauty of Kalu waterfall as you walk through the lush green forest of Aadrai in a wildlife sanctuary in the Western Ghats.
Which one of these places will you trade your pakodas for?