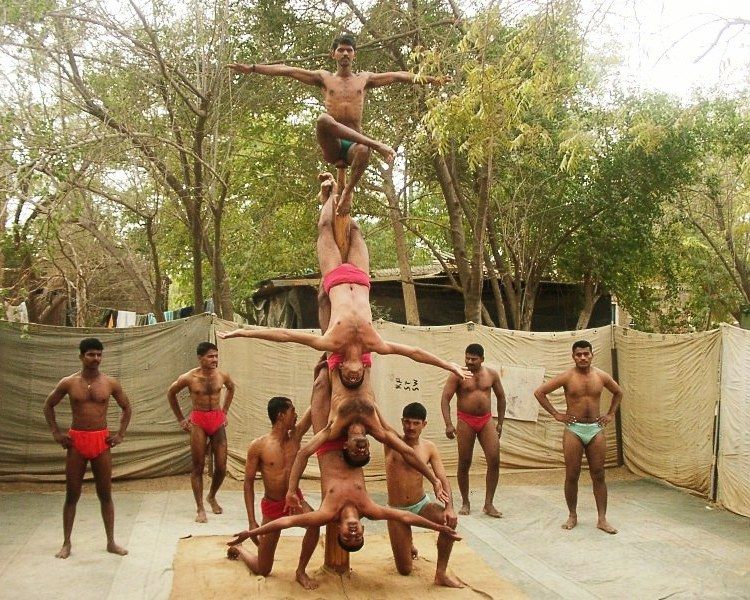 Photographers and Insta enthusiasts are on a constant look out for places and situations that can give their pictures the edge that would differentiate them from the other photographers in the lot. There is no dearth of opportunities that India can provide to the eyes that seek novelty. Various festivals, costumes and rituals at home provide Indian photographers a lot to play with. And while #ruralphotography and #tribaldance are beginning to trend on instagram, there is another genre of photography that is drawing the attention of those who take their feed seriously.
Akhada Photography:
What is it about?
One of the oldest sports in India- Kushti is practiced in the traditional akhadas which are as raw as it can get. Symbols of culture, these akhadas provide an insight into the sports and fitness culture of India that existed much before the modern gyms. And not surprisingly, these are the home grounds of most of the athletes who bring laurels to the country at International sports events such as Olympics. Photographing akhadas can get you and your viewers up close and personal with unfiltered emotions that sports has to offer- all that goes into preparing for a bout, high voltage action during bout, and the myriad of emotions related to victory or loss that the competitors face. In nutshell, it is the best place to capture some really intense human expression.
Where to head?
To capture the action live you can hit these places:
Delhi NCR- (A) Guru Hanuman Akhada (B) Guru Shyamlal Aya Nagar Akhada (C) Chandgi ram Akhada (D) Guru Chand Roop Akhada
Varanasi- (A) Shri Panch Dashnam Juna Akhara (B) Panchayati Akhada Shri Niranjani Ghat (C) Shree Panchayati Akhada Mahanivarni (D) Guru Gaya Seth Akhara
Pune- (A) Sri Ramlal Bhagat Nishan Akhada (B) Hindakesari Akhada , Kothrud (C) Hanuman Akhada (D) Chinchechi Talim
Amritsar- (A) Dera Baba Akhara Ji (B) Gatka Akhara lohian Khas (C) Sri Chand Ji Maharaj Udasin Akhara Beri Wala (D) Mandir Baba Sri Chander Ji Akhara Bharambutta Sahib
So head out with your camera to these amazing spots and come back with some mind-blowing images.