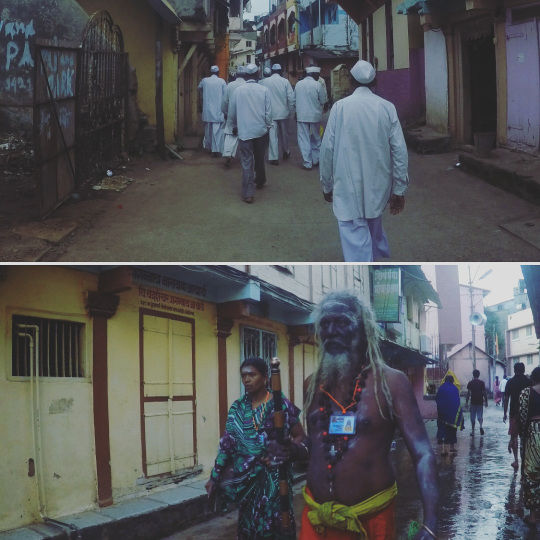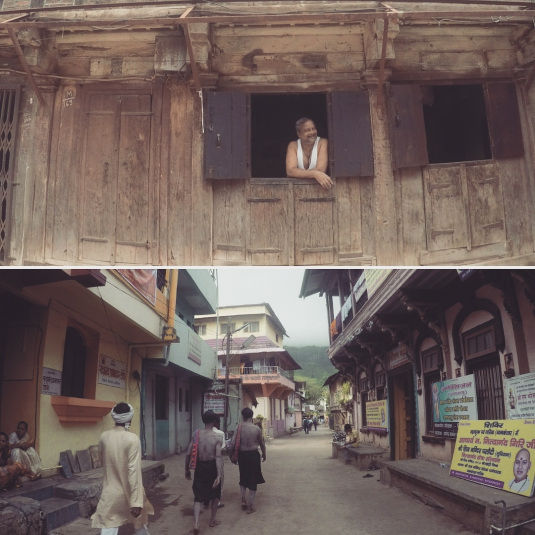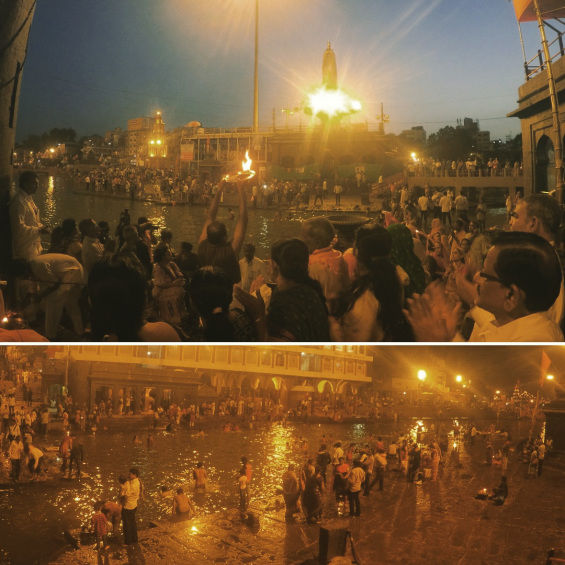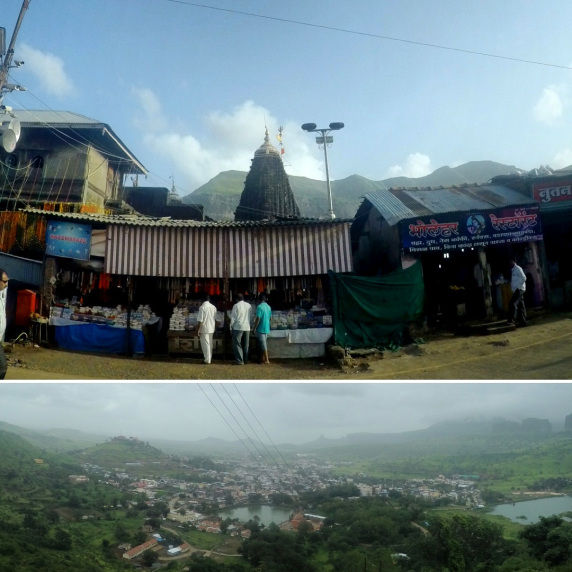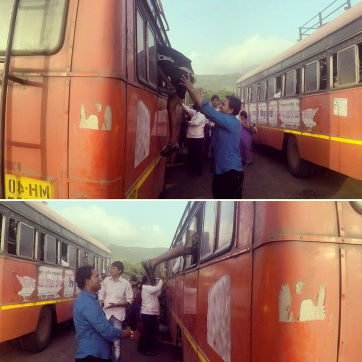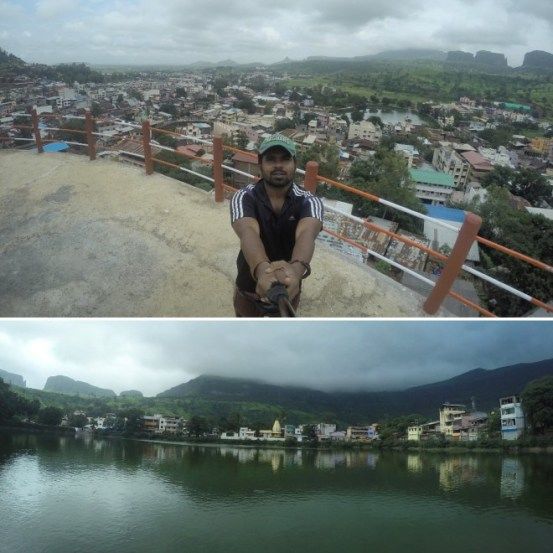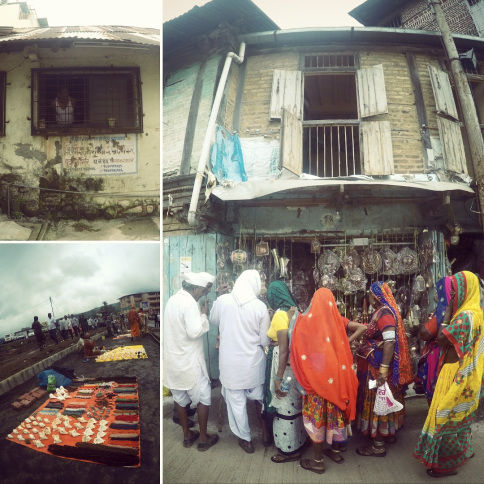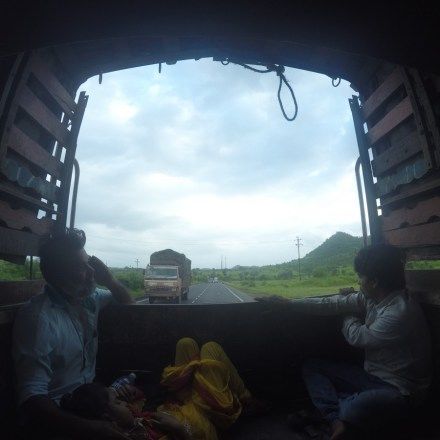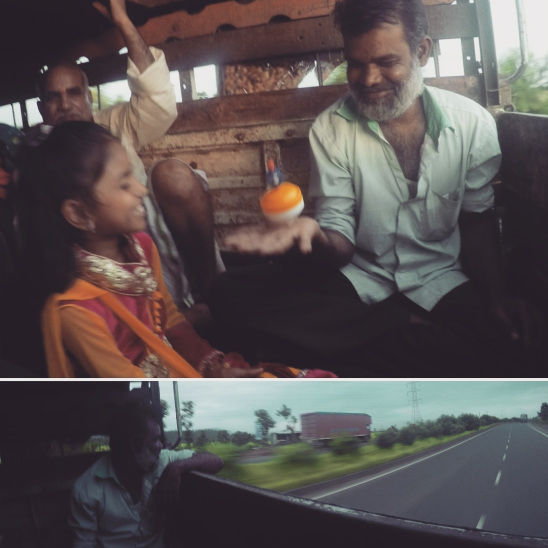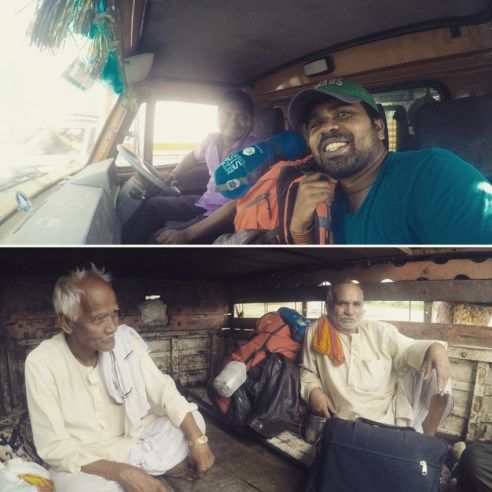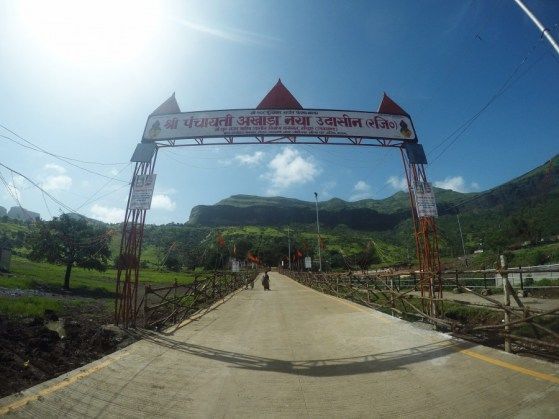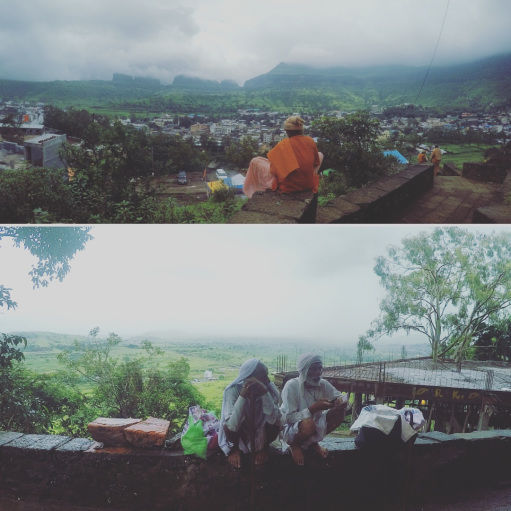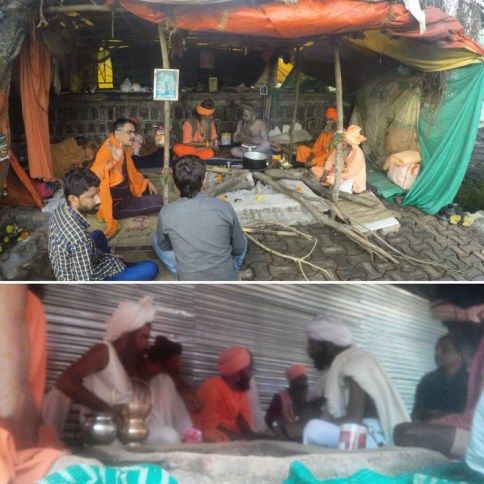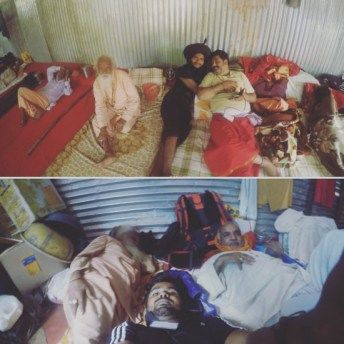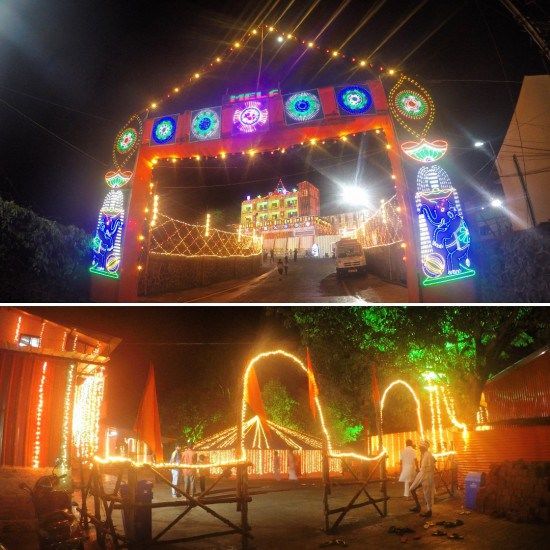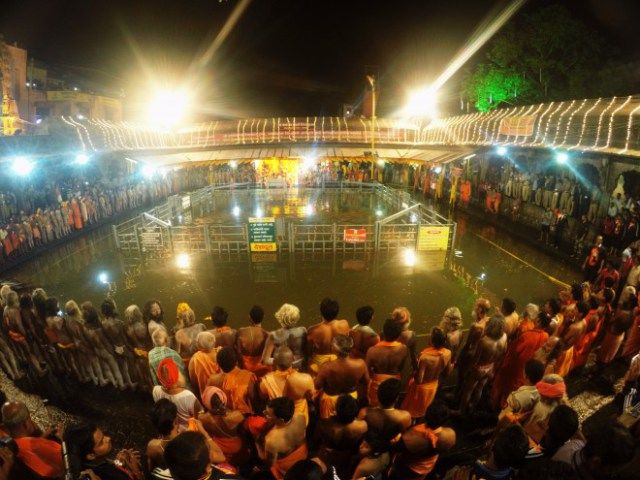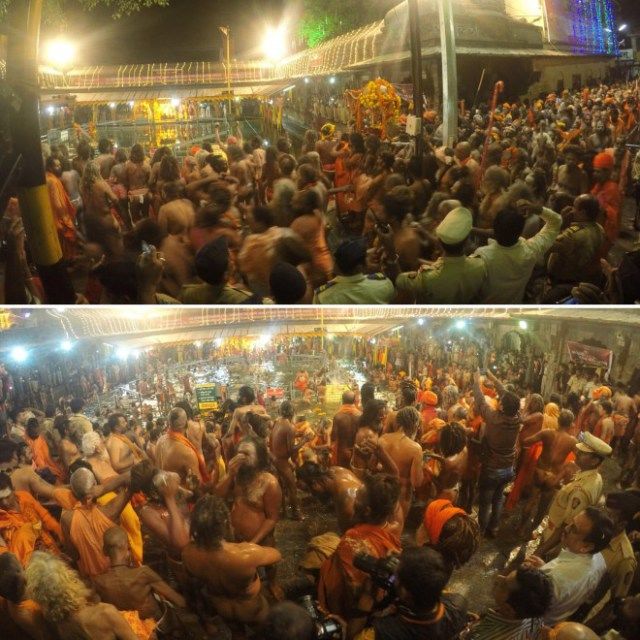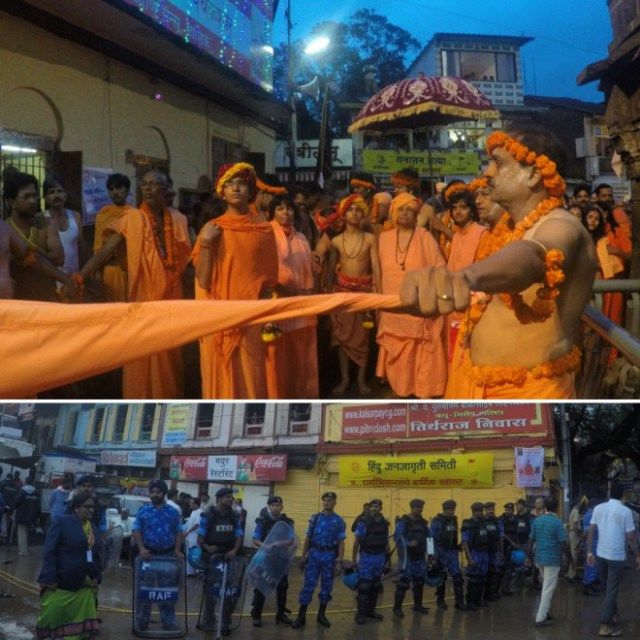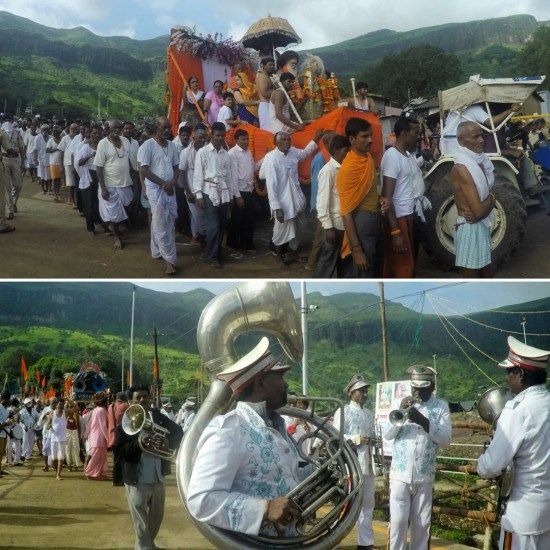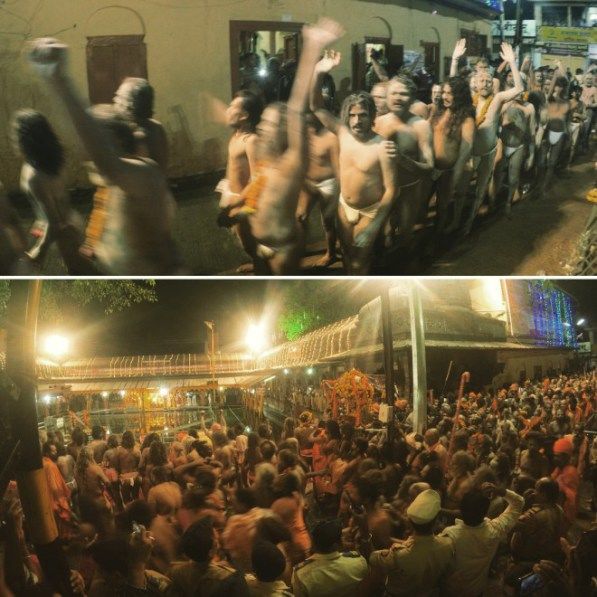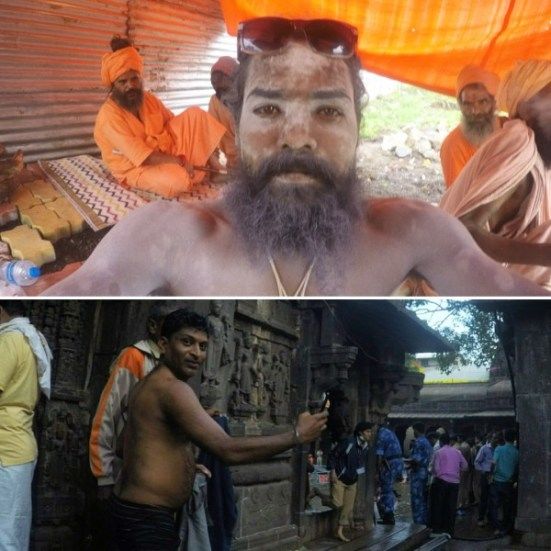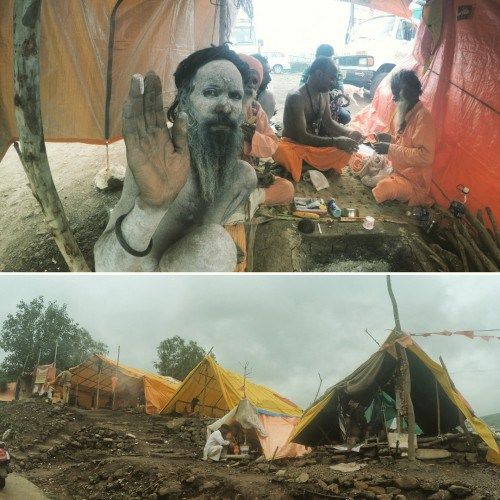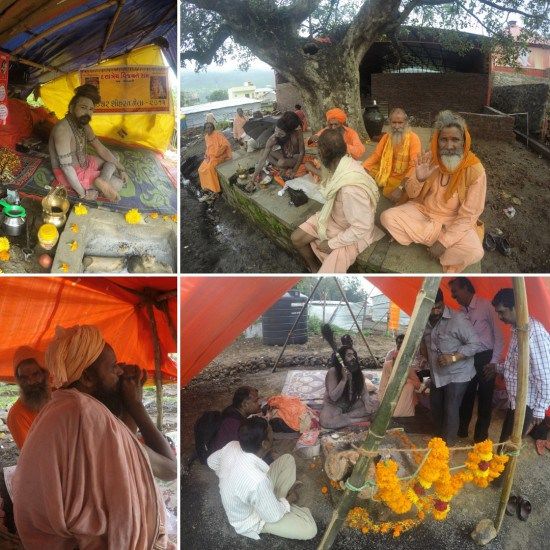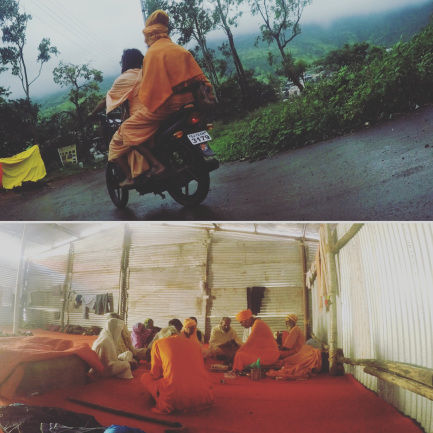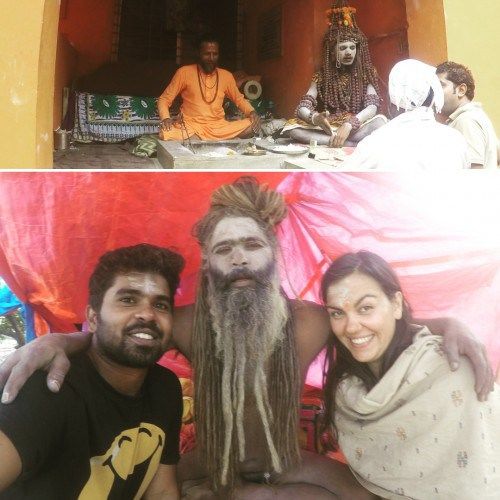 If experiencing a Kumbh Mela is not on your bucket list, add it right now! It is the world's largest and the most well-organised religious gathering, happening in India. The curiosity about the 'Naga Sadhus' and witnessing their 'shahi snan'(Holy Bath) at Kumbh Mela took me to Nasik this time around.You can feel the 'spiritual ecstasy' everywhere as you see the long queues of devotees from all walks of life. The prayers and mantras from the temple will add more flavor to the mood. But sometimes you may doubt whether you are in a "mini Amsterdam" when you see the many sadhus and their disciples smoking the Chillum, even in front of the police.
History:
There was a fight between the Gods and Demons for the ' Amruth Kumbh '(pot of elixir) and few drops of Amruth fell on the earth at four places. The Kumbh Mela is celebrated once every 12 years in each of these places – the banks of river Godavari in Nasik, Kshipra in Ujjain, Ganges in Haridwar, and at the Sangam of Ganges, Yamuna, and Saraswati in Allahabad in rotation.The Sadhus and devotees believe that taking a dip in the holy river at a particular date and time will wash away all their sins and they can attain 'moksha' or salvation.This deep faith is the reason behind thousands of people,from all over India flowing to Nasik, mainly during the days of the shahi snan. The Mela started on the 14th of July and will continue till September end.The first shahi snan( August 29) is already over and next dates are on 13th and 18th September. The second shahi snan,happening on 'Amavasya' is considered as the holiest among all by Sadhus.
How to reach and Where to stay:
Kumbh Mela happens at two places- Nasik and Trimbak, 33 km from Nasik. One of the twelve ' Jyotir Lingas' is located at the Trimbakeshwar temple,Trimbak. Nasik holds religious significance as it is believed that Lord Ram lived there during his exile. Earlier,there was a dispute between Vaishnavites (Followers of Lord Vishnu or his incarnations) and Shaivates (Followers of Lord Shiva) regarding who would bathe first and it was decided that Vaishnavites would bathe at Ram Kund in Nasik and Shaivates at Kushavart Kund in Trimbakeshwar. You can choose either Nasik or Trimbak to spend your day. Trimbak is a serene village while Nasik is a little too crowded.
The Indian Railways have many special train services to Nasik during the Kumbh Mela season and it is the easiest and cheapest option. Mumbai is the nearest city (170 km) and a non AC private bus from Mumbai will cost you 200 Rs while a state bus will charge 250 Rs plus for the same. CBS(Central Bus Stand),Mela Stand and New Bus Stand are the main bus service hubs in Nasik. To get to Ram kund , take a shared auto rickshaw at Rs 10 from CBS. To get to Trimbakeshwar temple there is 24 hr state bus service from the Mela stand at Rs 32 and is a 35-45 min ride. It's a 5 minute walk between the Mela bus stand and CBS.
I chose Trimbakeshwar to catch a glimpse of the hardcore followers of Lord Shiva. It's a 10 min walk from the Trimbak bus stand to the temple. Kushavart Kund is close to the temple and I suggest you to stay nearby. The rooms are super expensive during the days of the Shahi Snan and most of the lodges will be fully booked. A normal non-AC room will cost Rs 1000 plus which you can get at Rs 400 plus during other days of the Mela. Most of the hotels don't rent out rooms to single occupants as there have been many cases of suicides committed in the hotel rooms. Some hotels ask for an ID card and will let you stay.
Bored by the routine local train and bus journeys for a month in Mumbai, I thought of hitchhiking along the Mumbai-Agra NH-140 highway to Nasik. There are a few rules for hitchhiking.
-It is more safe during the daytime.
-Always wear a smile when you ask for a ride.
-Don't lose hope even if you don't succeed at the first few attempts.Your ride will be coming next.
-Don't expect much. But still, a lot of surprises await you.
I met Chacha, a 60 year old man from Banaras on a truck ride to Nasik. His real name was Babulal, but I like to call him 'Chacha'. Among the eight of us, he was the only one heading to the Kumbh mela like me. Once they came to know that I was initially a computer engineer, they all were surprised. One of them even gave his mobile phone to me to repair its touch screen. It was very hard to explain what a computer engineer really does. The open view of pure green hills and the 6-lane road was very refreshing. An AC Volvo bus can't give you the same feel. Small conversations and tea breaks added more sweetness to the trip.
Chacha was more interested to listen to my travel stories than the rest. Once we reached Nasik,he asked me:
"Aap ek Ashram mei meere saath rahenge?" (Would you like to come with me to stay in an Ashram?)
"Paisom ki koyi zarurath nahi hei" (There is no need of money)
"Yehan ek sastha kamra dhoondna bohot mushkil hei" (It will be very difficult to find a cheap room here)
I thought for a few seconds and found him trustworthy. I said "yes" and followed him like a disciple till we reached an Akhada (ashram of Sadhus) at Trimbakeshwar. It happens to be the one of the best decisions I had made.
There are about ten Akhadas near the temple. Akhadas came into existence during the 8th century AD and they are also located at places like Ujjain, Haridwar, Allahabad etc. Each of them  has its own management and principles. They host sadhus and devotees belonging to their communities during the mela for free. You will have to get the Mahant's (Lead) permission to stay and if it's your lucky day they may let you in. It was easy for me as I knew Chacha,who stayed there.The farther the place you are from, the better your chances will be.
Shri Udasin Panchayati Naya Akhada was my home for a week. Cool weather and scenic Brahmagiri hills make it a perfect place to meditate. If you can't find peace here, there is nowhere on earth you can. Most of the people here had come for the Shahi Snan. Some Devotees and sadhus from outside will visit Akhadas to meet the guru with agarbattis, flowers or a pack of cigarettes as a gift. They will join with the guru in a circle and smoke chillum by chanting the name of Lord Shiva. They discuss about meditation and their travels.Tea will be served to everyone by the guru's disciples.Trust me, it is the best tea!
The guests will leave,saying "Chillum peeya, Chai peeya, Aapka ashirvad bhi mila. Ab ham chalte hein" (I had Chillum, tea and your blessings,now it's time to go).
Sadhus, pandits and devotees of all ages – both men and women – sleep under the same roof. Don't expect a bed. You should adjust with your sleeping bag.
The whole village reflects the festive mood with big fluxes of Lord Shiva and temporary ashrams under huge tents along the roads. Temples, Akhadas and nearby houses are decorated with colorful lights.The Government has maintained the temple premises well and streets super clean. You will be surprised to see sweepers cleaning the streets every 2 hrs. All the streets are somehow connected, so you will never get lost.
The shahi snan will start by 3 am at Kushavart Kund (bathing ghat). Each of the ten Akhadas is allotted a specific time slot for the snan in accordance with their significance. Sadhus  from the Akhadas take the snan in the particular time slot allotted to their Akhada. Naga Sadhus (Extremely ascetic sadhus who don't even wear clothes) belong to the first three Akharas. General public will not be allowed inside during this time. Once they are finished, after 10 AM, general public along with other sadhus who are not with Akhadas will take the snan in the Kund. Three other bathing ghats are also built outside for the public.
By 12 am,you can see many press reporters and photographers rushing in, setting their cameras to record this mega event.The whole village will not sleep this night. All will be in an excitement to see the procession of armed Naga Sadhus,who are seen only during the Kumbh mela. For the rest of the year,they will live in mountains and jungles doing 'thapas' (meditation) all the time.
It is better if you apply for a media pass in the police station to get access to all areas. A minimum of two days are required to process the request. But, there are a few tricks to get inside. Dressing like a photographer with a side pouch and tripod will open many closed gates for you. Even your office ID card can do some magic. Always carry a valid ID card in case if something wrong happens.I was denied the entry inside once but, when the senior police officer came to know that I was a photographer from Kerala, he let me in.
If you are in search of Naga Sadhus, head to Juna Akhada in Nilparvat hills. Many naked sadhus can be seen along the way with ash all over their body,doing poojas along with their devotees under a tent. Some will call you, bless you and finally ask you for money. Do carry change to meet such demands. Some Sadhus will say :"No money,no photographs". Police say that 70 percent of them are fake.Those fake ones travel from mela to mela and trick devotees for money. Akhadas don't provide them shelter.
Taking a selfie after snan is a new gen way of attaining moksha.
While on the streets,you will come across many saying "Jai Sree Ram,Ohm nama Shivaya, Babaji ko chai peene ke liye 10 Rupaya dedho"(give 10 rs for tea). People generally give them money in fear of their curse.They say that any sadhu who can help them forget their worries is real to them.
You can easily go inside any of the Akhadas and talk to the sadhus.They are very friendly and will even offer you food. Don't get surprised, if you see them using touch phones, WhatsApp or Facebook.The Mahants usually travel in cars and also have Dish TV in their room; which all are now necessities for them. Charas and ganja are a part of many sadhus' lifestyle.
A man who I spoke to, says "Actions make a Sadhu. Bob Marley did good karmas, so he can be called a Sadhu.You can also become a sadhu..Smoke Charas , get stoned and do some good karma..there is no life better than this..isn't it ??".
My search for a real sadhu continues…
This trip was originally published on Anybody can travel.