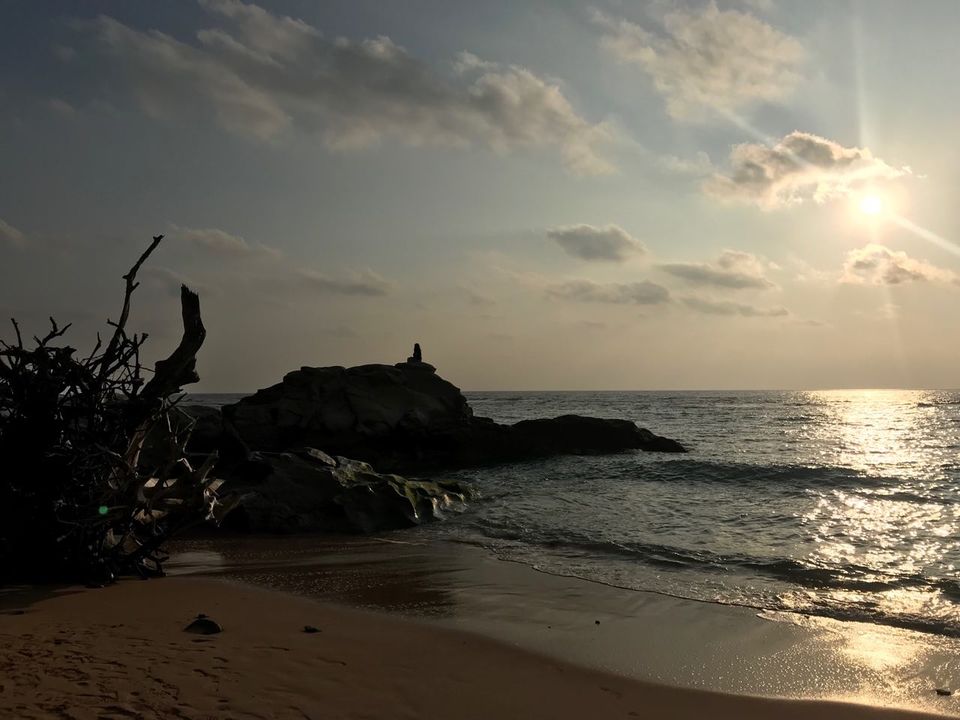 Hey guys, I'll list down the top 5 best places that i loved from my trip in December'18.
1. Chidiyatapu - Port Blair
Chidiyatapu - best known as home for a hundred different species of birds, is around 25kms from the Airport (Port Blair). The road to chidiyatapu is one of the most scenic experience you'll ever have - tall, lush green trees kissing the blue skies, the rustling of the leaves as the cold wind blows through the forests. If you plan on ticking this place off your list - make sure you spend a good amount of time across the lake looking at the golden skies as the sun sets down.
How to get there?
You could hire an auto from the airport itself. They'll charge you around 1k to and fro the hotel. You could also take an AC taxi which will cost you around 1.2k, but my personal suggestion would be to take an auto. You'll get to breathe and feel the cold fresh air of Chidiyatapu.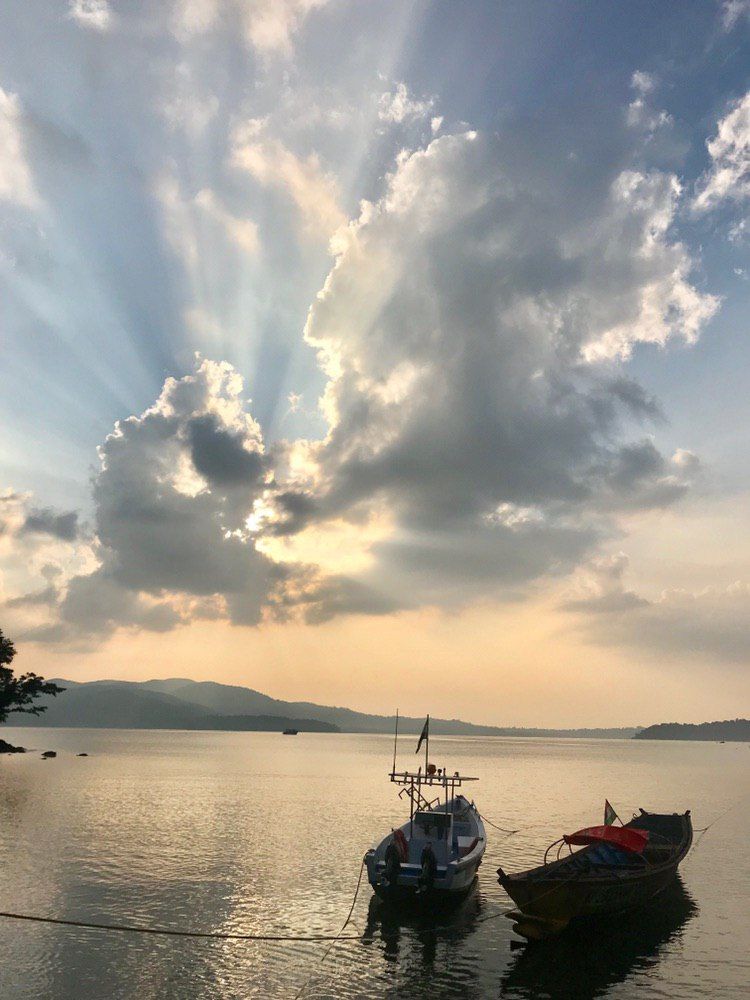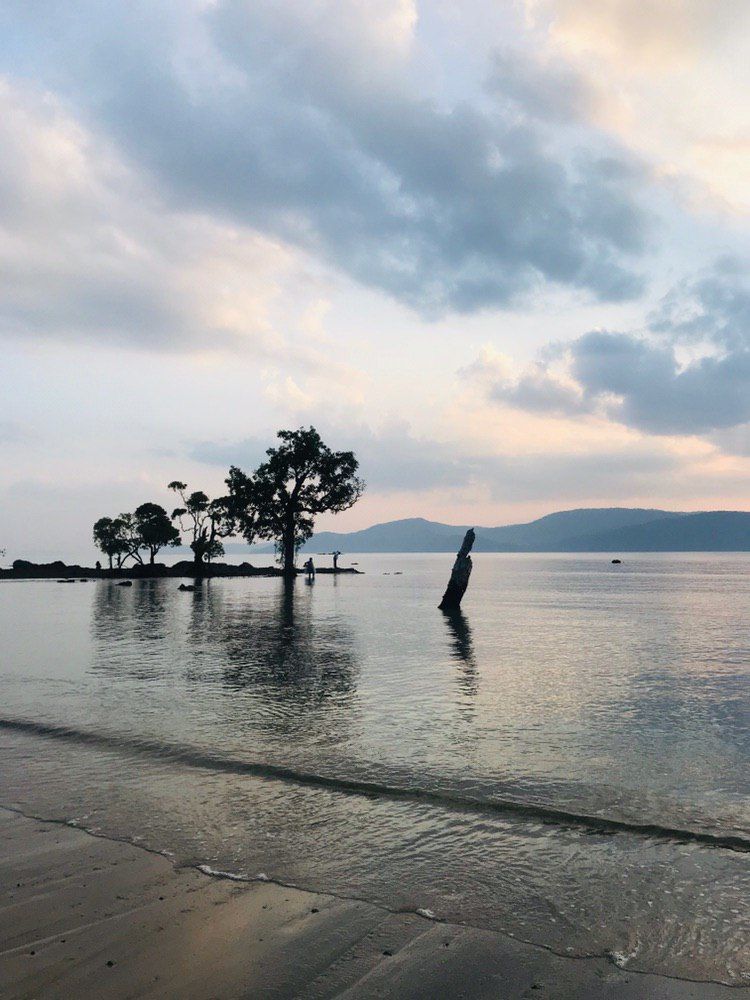 2. Baratang
Home to the Jarawa tribe, Baratang is an island in the north of Andaman. Famously known for it's mangroves, limestone caves and mud volcano, the drive to Baratang is a memorable one. The forest is green as far as the eye can see. Also, if you're lucky enough you may come across some Jarawa's en route.
How to get there?
We had booked a personal Baratang trip through Go2Andaman.com and it costed us around ₹9.5k including drop and pick up, entry to Baratang island, ferry fares for limestone caves and mud volcano.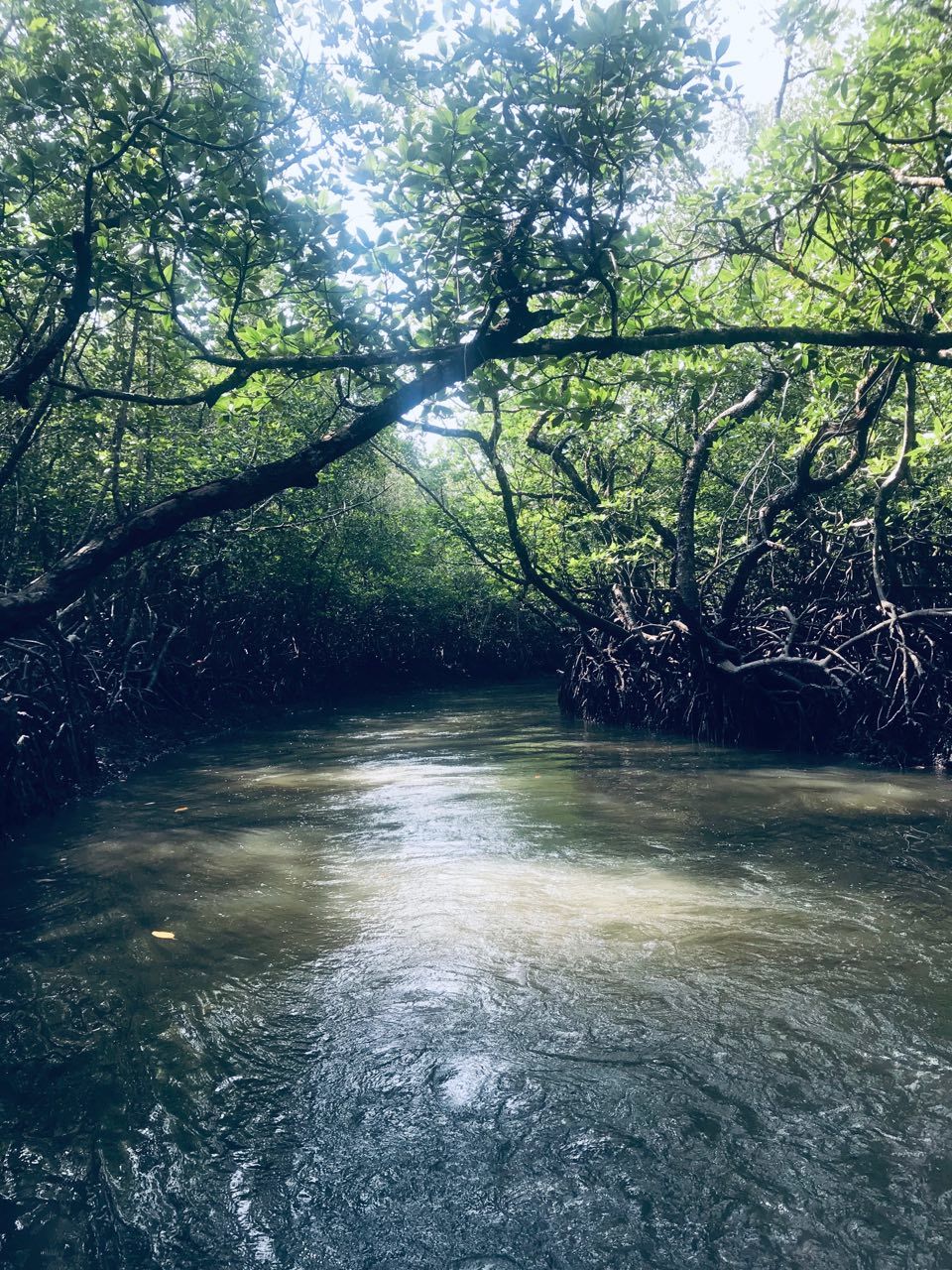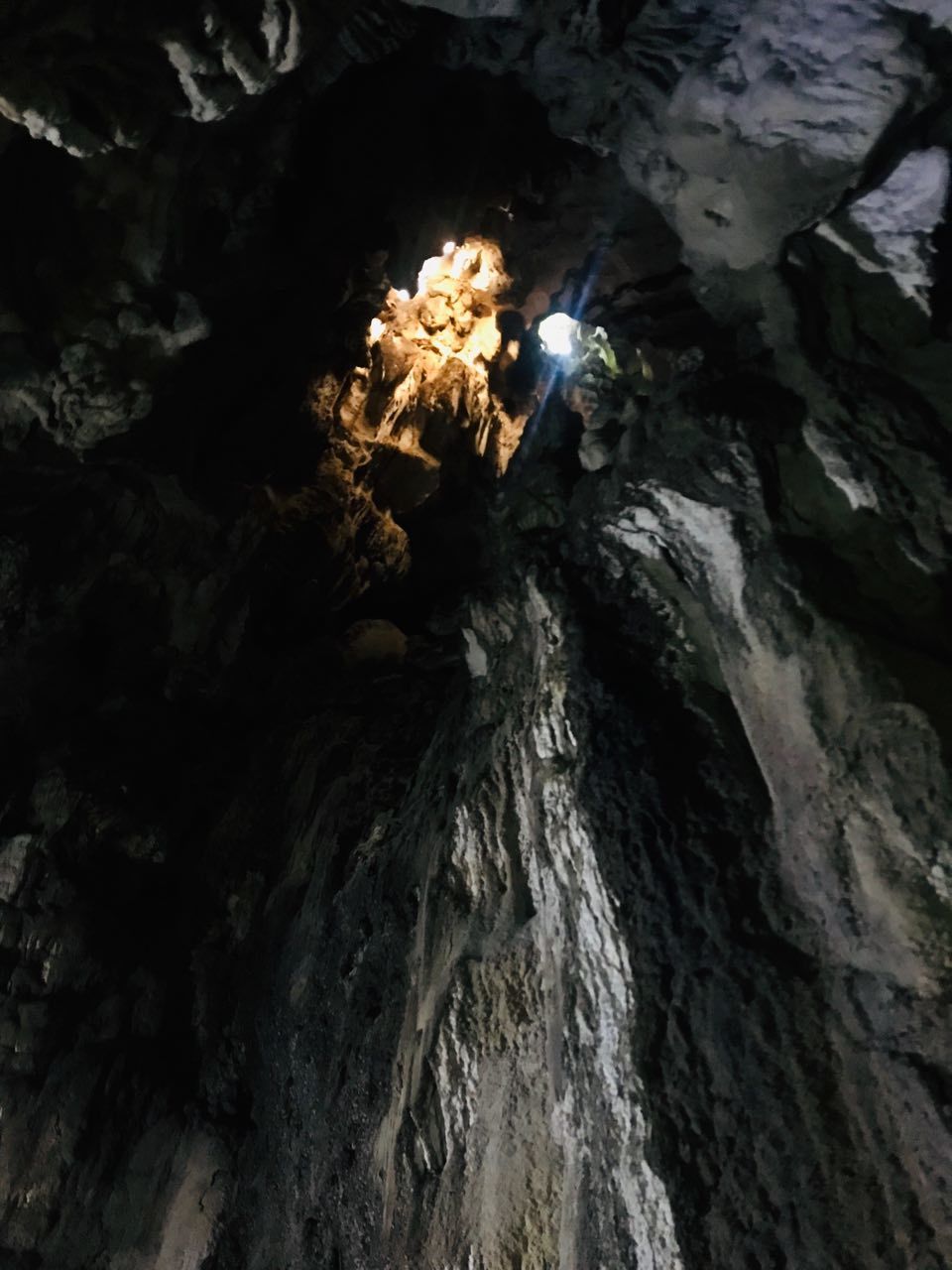 3. Bharatpur beach - Neil Island
Fine sand, blue water such is the Bharatpur beach. The beach side eateries, glass bottom boats, scuba divers all around. It is one of the most picturesque beaches of Andaman, not only that but if you're looking at collecting some pretty shells, Bharatpur it is.
How to get there?
Well, did I mention before that Bharatpur beach is the jetty drop spot. So all you have to do is walk it out to the beach from the dock.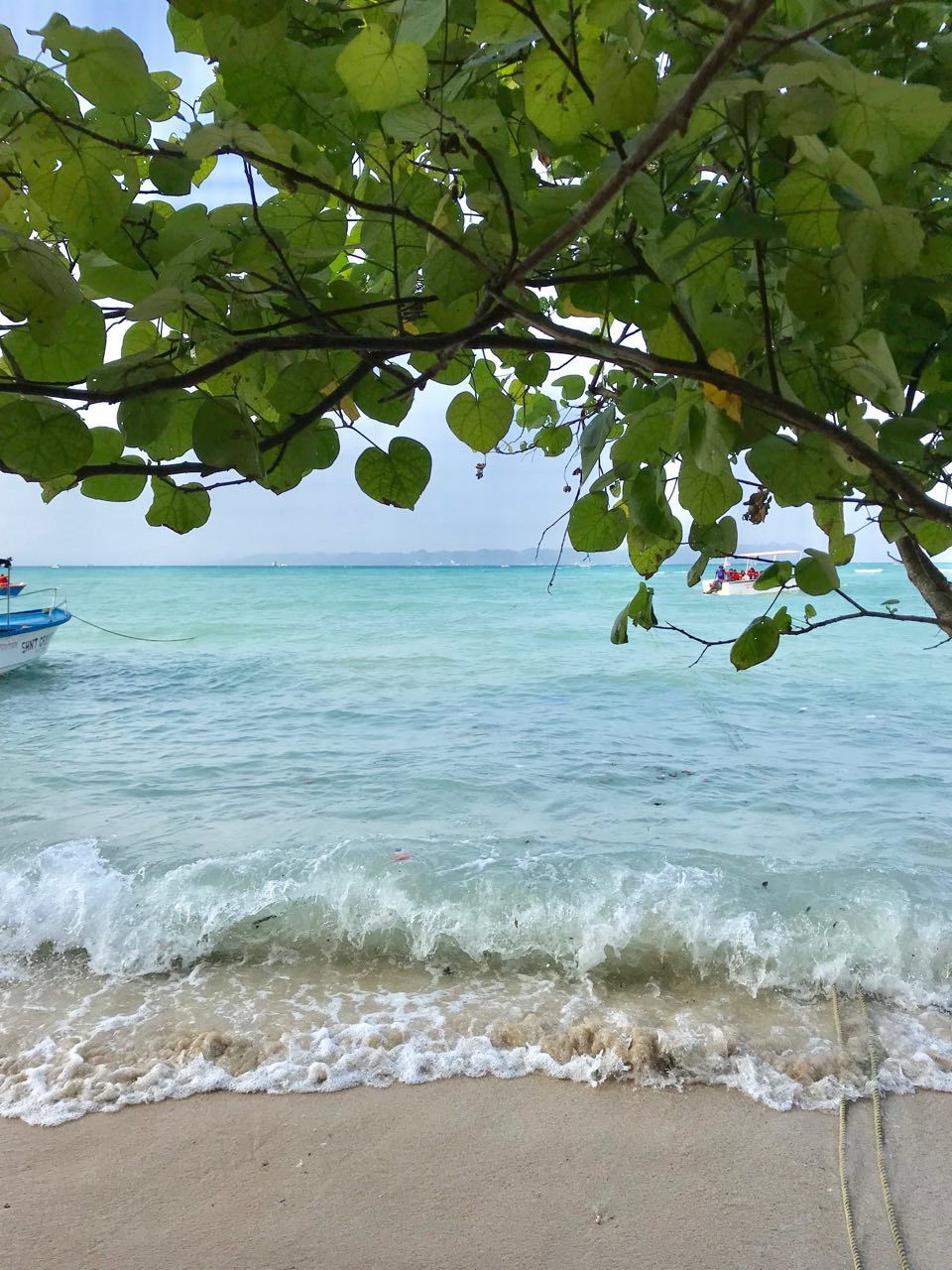 4. Sitapur beach - Neil Island
White sand, crystal clear blue water - Sitapur is the beach known for it's sunset spot. It's not as crowded as the other beaches of Neil. The beach is surrounded by tall, green trees touching the sky. You could go around the beach stalls and pick some souvenirs as you sip some chai and pakode and watch the sun go down.
How to get there?
Neil is maximum 20kms in diameter. So if you know how to ride a bike, then that's probably the best way to commute in Neil. If not, then not to worry, there are a lot of tuktuk's in this island which charge approx. ₹200.00 to travel from one beach to the other within the island.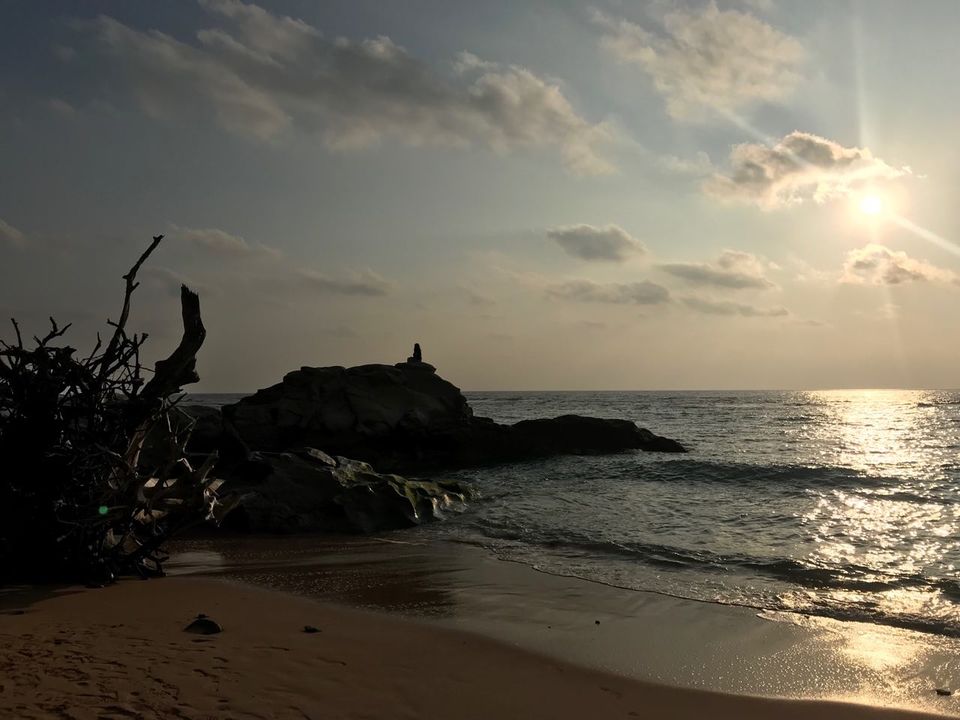 5. Natural rock formation - Laxmanpur beach, Neil Island
Looking for another perfect sunset point, Laxmanpur beach with the sun setting behind the gigantic natural rock is the place!
How to get there?
Laxmanpur is a 10minutes bike ride from Sitapur beach.
These are just a few best spots that I've listed down.
For more details, related to travel, other places in Andaman, best restaurants or anything else, you can DM me your queries and I will be more than glad to answer them :)