Our objective was to view sunset in Pamukkale on day 1 and visit for longer on day 2.
We drove from Izmir airport to Pamukkale! Left late (1 PM) and reached late (6PM) with multiple stops on the way. This meant we had little time to check in to the hotel and then head towards the south gate, where there is a big parking for only 10TL.
Entrance ticket to the site is 60 TL and there is little one'd see there after it is dark. Despite little time left in the day, we decided to buy ticket and enter the site. It turned out that we couldn't see the sunset because it was very foggy.
Nevertheless, the experience of looking at the travertines for the first time was enthralling.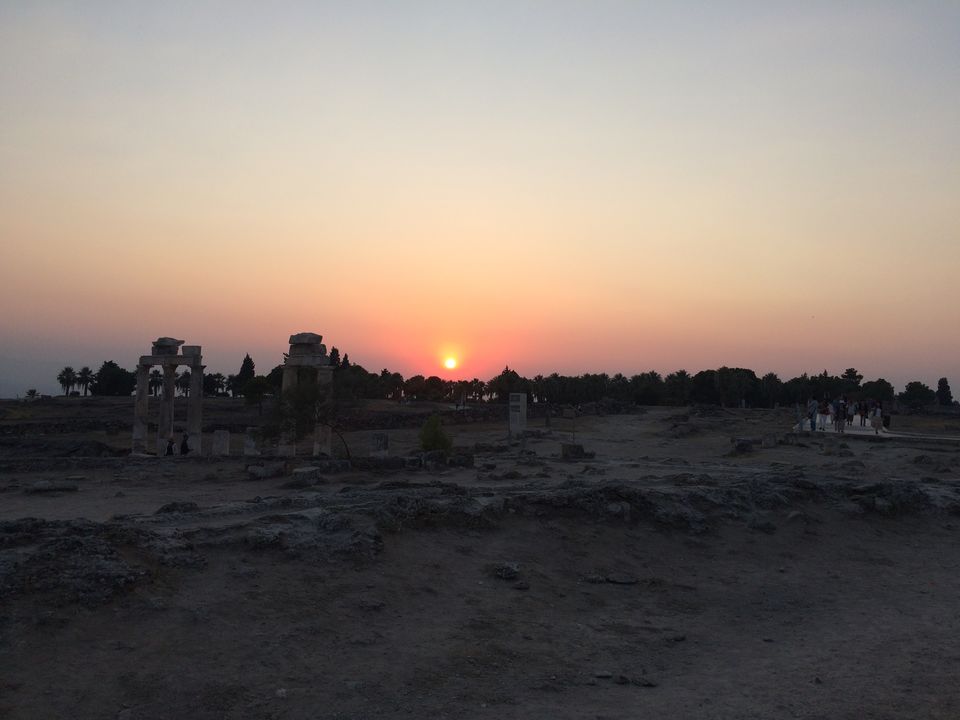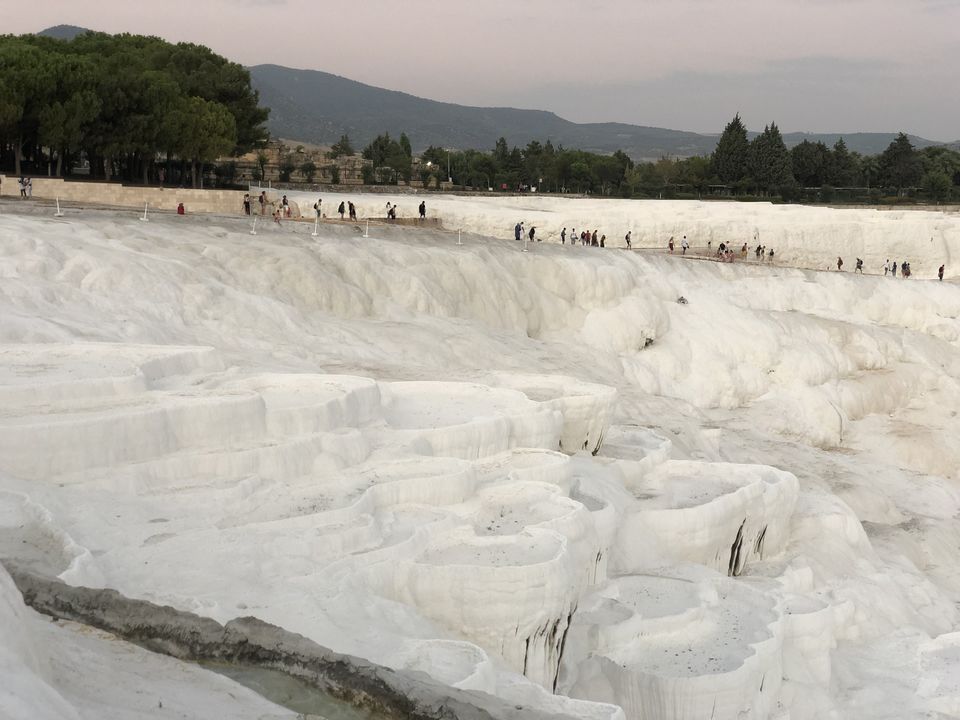 Don't try to compare the views with the pictures that are used in tourism brochures, and you are in for a treat.
Second day, we reached there around 9, bought the ticket again, and headed towards the antique pool first. There is a separate ticket for the pool (50TL), and there was a long queue to enter the pool, but it moved fast and we were inside in 5 minutes.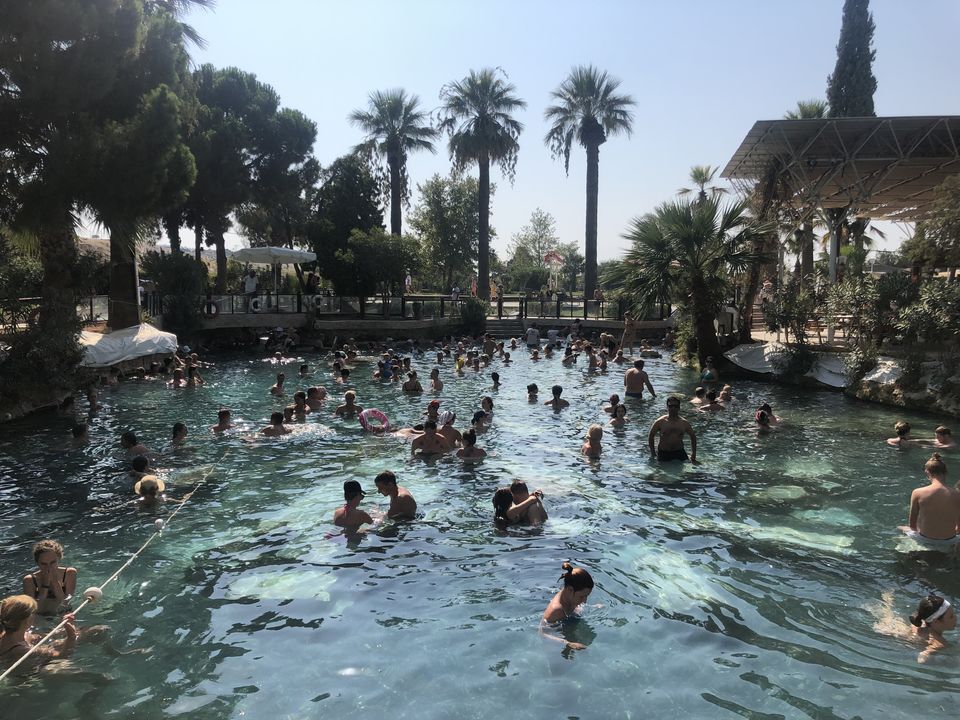 It was a nice experience, although the water felt the same as any other natural pool. Be careful while walking in the pool, you will probably hit your leg many times anyway. A friend who didn't want to go to the pool went to the amphitheater and other archaeological ruins.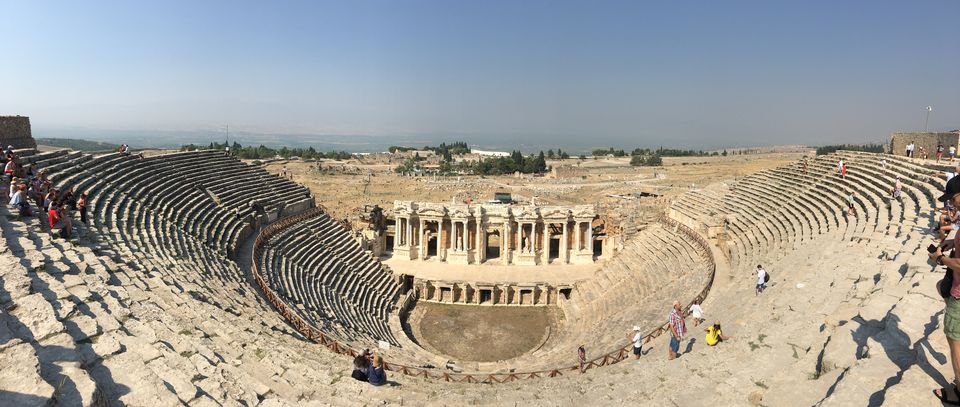 After, we went towards the travertines to experience them in day. By now, there were hoards of people walking on the calcium deposits. We walked down up to the 6th-7th pool and clicked hundreds of pictures on the way, in the pools. It was nice to lie down in the small drains of the spring water.

We finished around 1 PM and then headed back to the Izmir airport. It was very much worth driving 4 hours to and 4 hours from.
Despite basic options, we stayed in Pamukkale itself. Had dinner at very good Fenmon burger. It was very good for it's location.