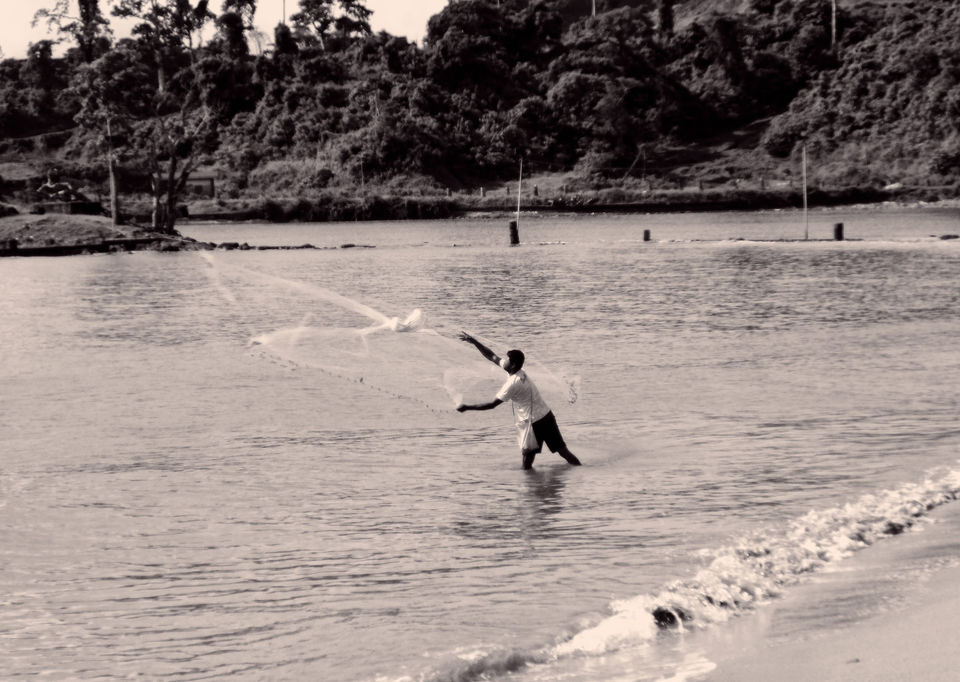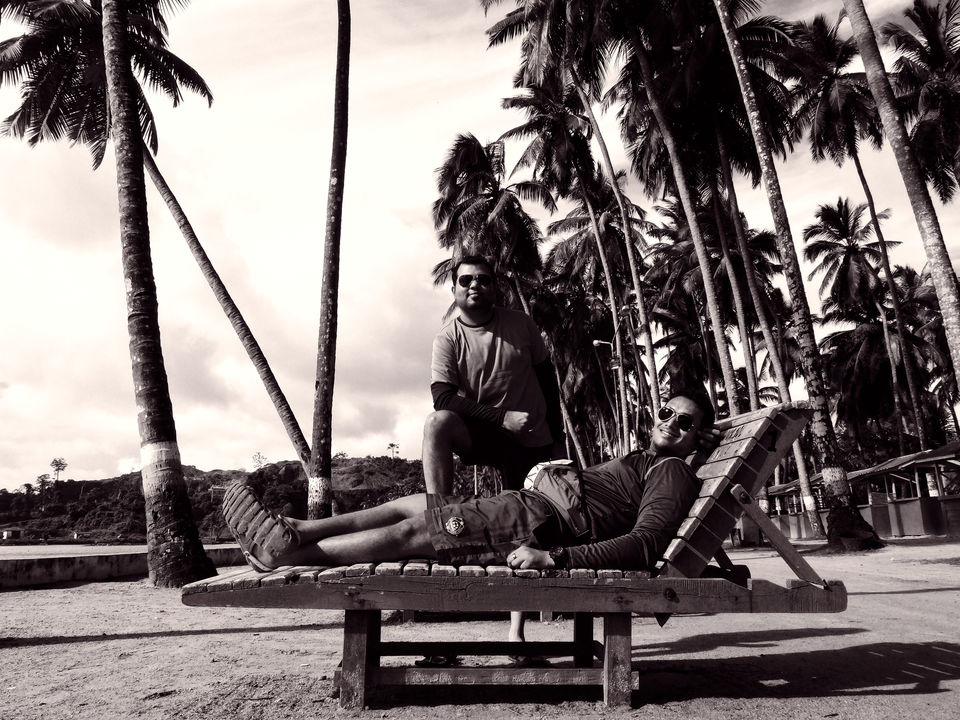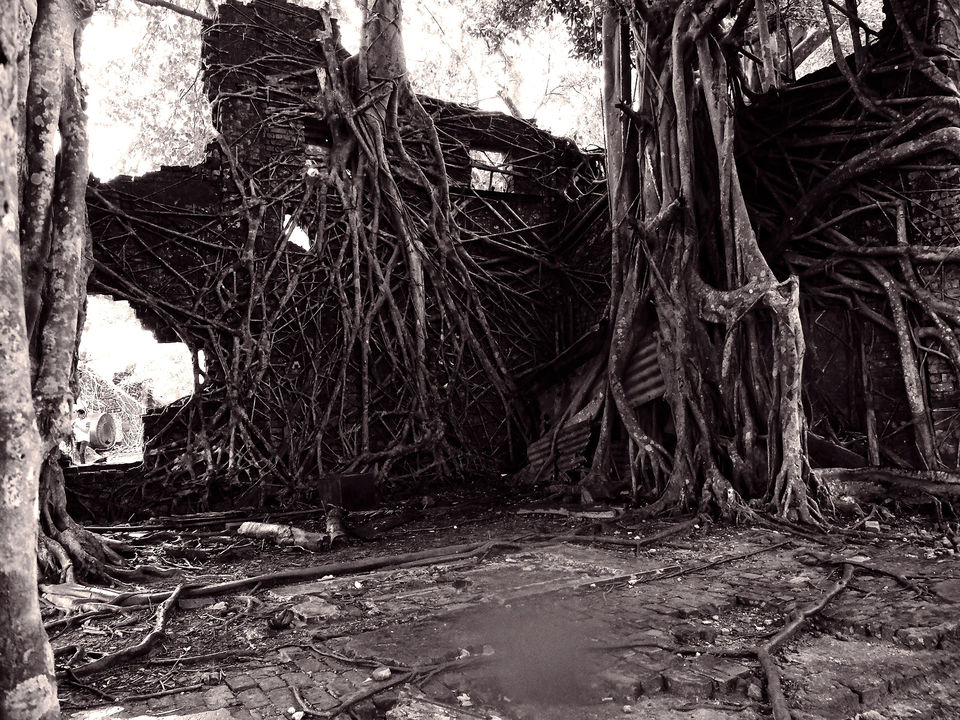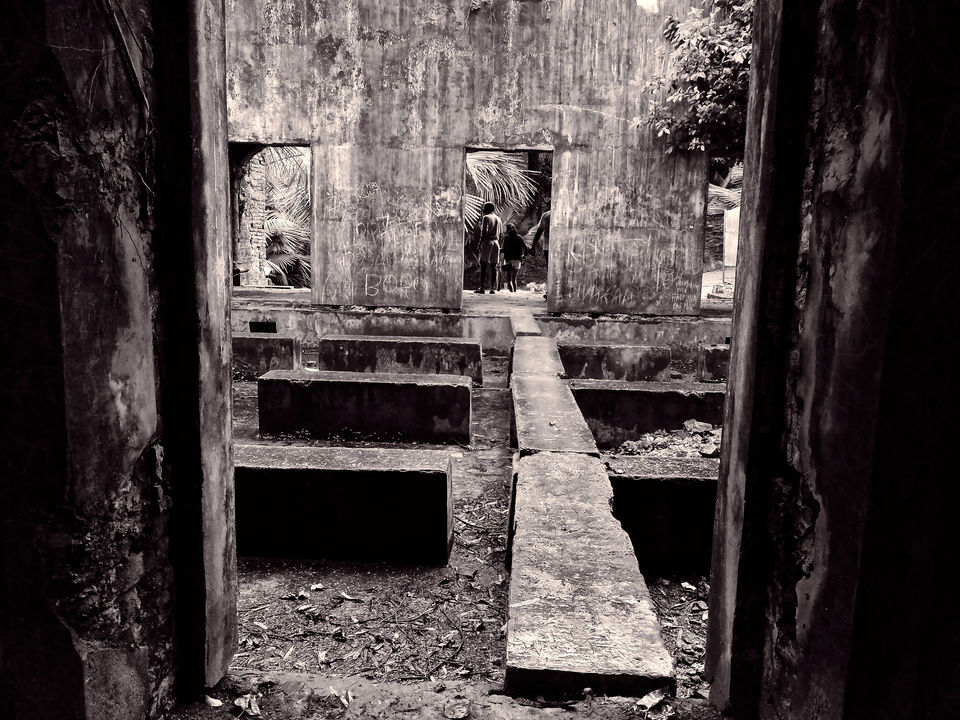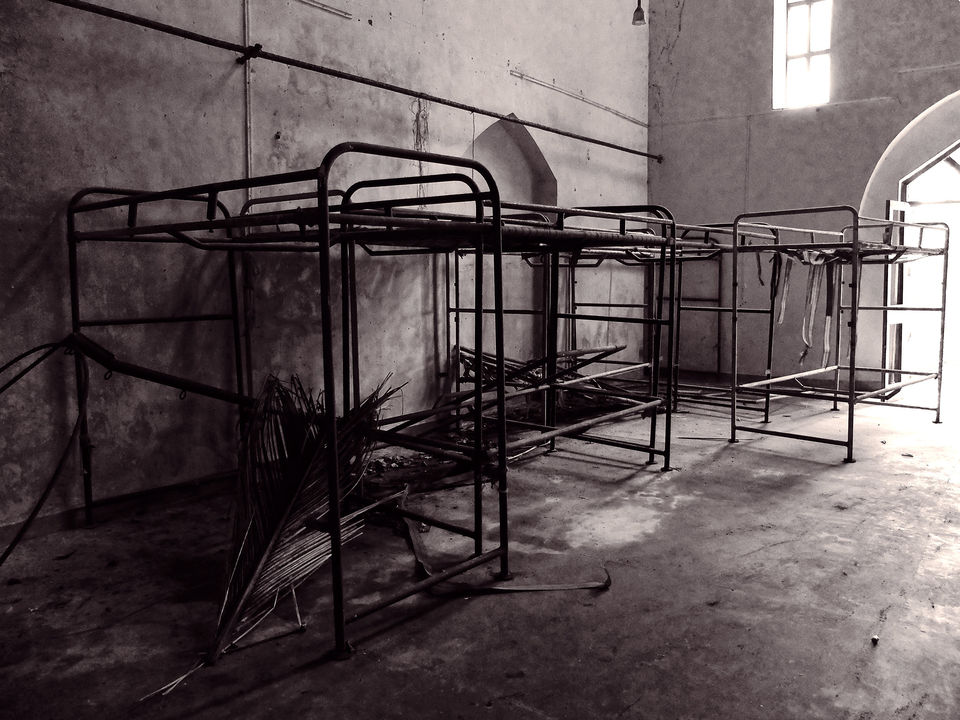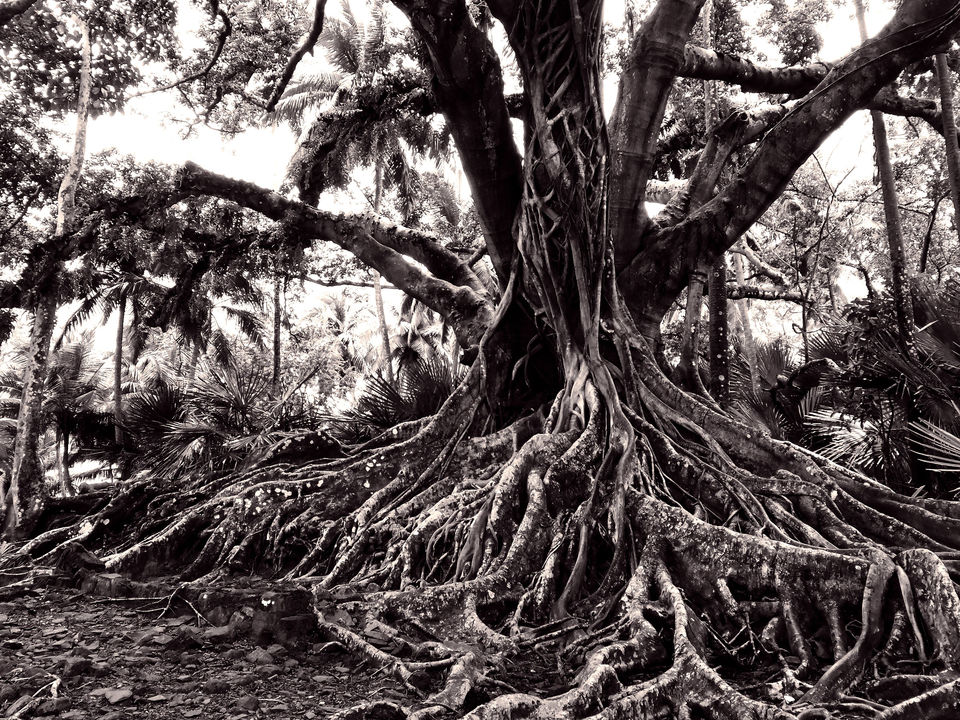 The second day on the Andaman Islands. A lazy start to the morning began with a ride on gearless bikes, Scooty to be precise. We had to meet our guide at the Marina Park at 08:30 AM. Since we had some time to kill, a quick drive along the promenade brought us to the lovely Corbyn's Cove. The drive from Port Blair to the cove was quite a scenic one and highly recommended too. For beach bums as well as the lazy naturalist who can find Collared Kingfishers aplenty and if lucky, a White Bellied Sea Eagle might put in an appearance for a good measure.
The agenda for today was more or less marine. Explore Ross Island and head to North Bay for a dive under water. The North Bay offers a variety of water sports including jet ski and other water rides apart from under water walks, scuba and snorkelling. Today we wanted to explore the North Bay's marine wealth. But not before a quick walk around Ross Island.
One of the first islands to be captured and developed by the English, the island boasted of club houses, lavish parties along with military barracks. The islands fell to the Japanese in 1942 who then handed it over to Subhas Chandra Bose, the leader of the Indian National Army fighting the English militarily drawing support from the Japanese.
The island is densely forested and much of the development has now been recovered by Nature. Twisty roots break down brick and mortar structures, bringing back the old order into place. The ruins of the then party destination today are a bleak reminder of the once "happening" past. But some of us (know this to be me) prefer the music of cicadas and bulbuls over the crash and bang that human music requires.
90 minutes of exploration and some shebang (check out the video!) we were ferried across to North Bay. Coconut palm fronds cover most of the island and have earned a prominent feature on a twenty rupee note. The waters were reputed to be a great place for recreational diving. The island itself was a coral island and had no human habitation except shanties which were operational during the day until 1600 hours IST.
Although my zodiac sign is one of water, i was always scared of going under water although this did not stop me from having quick dips in shallow pools and waterfalls. Given my poor knowledge of swimming, the very act of dipping my head under water required more than just scuba apparatus and an instructor. After three failed attempts at breaking below the surface, i managed to get a hang of what it is to be underwater, keeping the eyes open.
A preliminary training of 15 minutes was provided to explain how does the apparatus work, signals for help and progress and some precautions to keep the sea outside you. i never knew that a scuba apparatus also comes with an inflatable buoy like float. i was floated out into the sea for a distance of approximately 10 meters and then suddenly sunk in. Despite belief that we'll sink like rocks, we were belted with weights in order to sink into the sea. Suddenly, the only sound i could hear was the sound of bubbles which also appeared near my eye. Keeping the lips pouted in order to hold on to the breathing apparatus was a pain in itself. One can only pout for so long.
This was an experience i have never felt before. Under water, there's little that plays in your mind. All that you see are the creatures of the sea and those darned bubbles. Your mind does not focus on anything except the present. All that there is... is now and here. A sudden change in one's perception toward life. The sight of those colourful little fish all around me, not to mention the corals was a sight in itself. It's highly recommended that you, dear reader take the time out to do something that you've never done before such as this. A dive under water in particular would be rather helpful in changing your perception toward how you accept life. Spiritual would be an apt word to describe the experience.
45 minutes later found us washing up on the surf to collect dead coral and grab a quick bite of roast fish and fried rice with eggs added for flavour. Skipping over mundane detail, we headed back to Corbyn's Cove for a dip in the sea. It was well past sunset when we arrived and given that we were the only three people at the sea shore, i opted to stay back and guard the belongings of the remaining two.
Time is perceived to be going slow or fast subject to one's mental makeup and current situations. At the cove, it was easy to imagine time as a ball of silken thread, slowly unraveling itself, like smoke disappearing into the atmosphere. Passing time never felt more blissful as peaceful relaxation on the sands out there. The only other people on the beach were a few boys who wanted to go get a dip too. After this point in time, i will no longer refer to time as a measurement as much as an individual entity. Time went by whilst two men had fun playing in the waves and one simply day dreamed away into space.
Dinner was at a reasonably good restaurant at Port Blair although their Whisky Sour Mash was rather salty to my taste but the food was good. Time went along as we forgot to keep track of it over conversations great and short. 10:45 PM at Andaman islands is akin to being out on the streets in the wee hours of the night of a small town. No vehicle, car or rickshaw was available to take us back to the hotel.
Things however came to a favourable end when a government officer supervising the election process kindly offered us a lift in his car to our place. No questions or heckles were raised when the gentleman briefed us about the complexity of the process despite an advanced state of inebriation :)