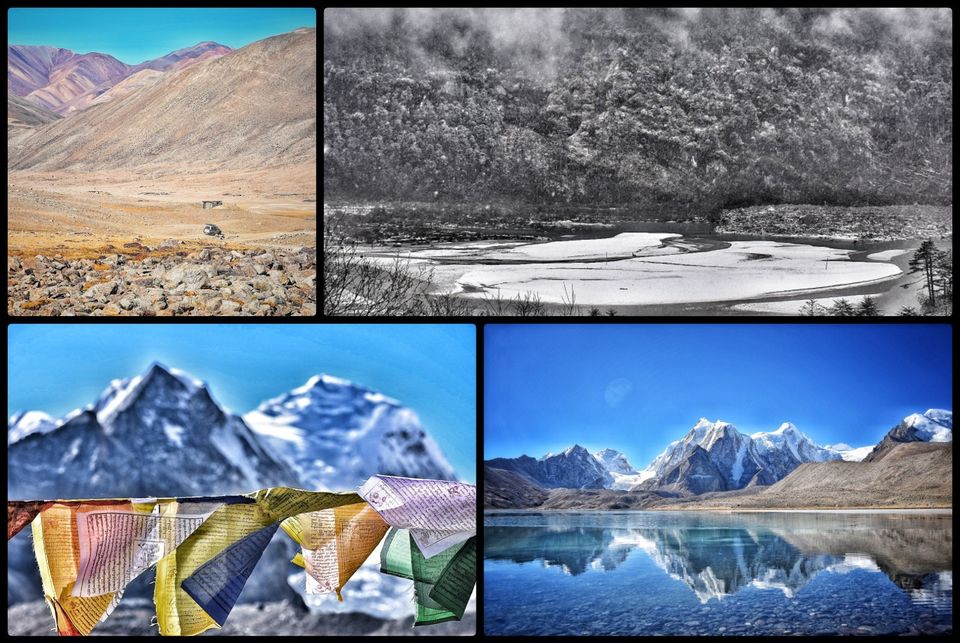 Before I start my itinerary for this trip, I would like you guys to know that I travelled for 7-8 days continuously trying to cover almost every part of Sikkim. And I had a dedicated taxi for myself which helped me completing this trip in least possible amount (provided that I was travelling solo).
Taking you guys through to my North Sikkim tour in this part. Let's Go!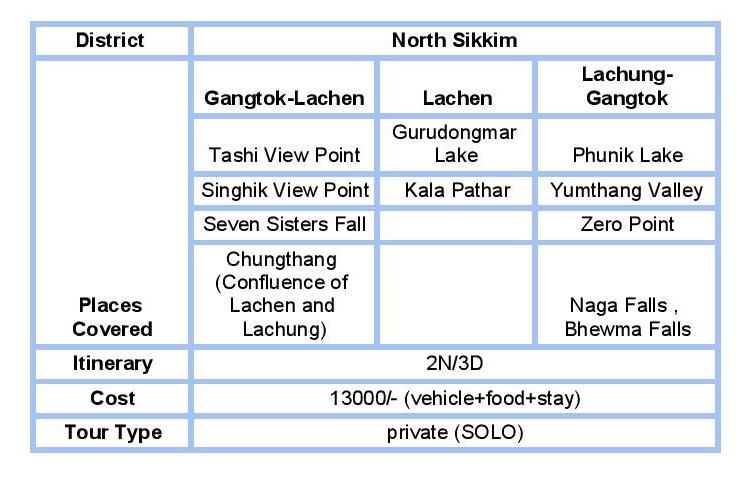 7th Nov 2018 - Bangalore to Gangtok
Flight - Bangalore to Bagdogra (Via Delhi) - took around 6 hours including an hour halt in Delhi , Cost - approximately 4k. Shared Taxi - Bagdogra to Gangtok - took 4 hours sharp , Cost - Rs.749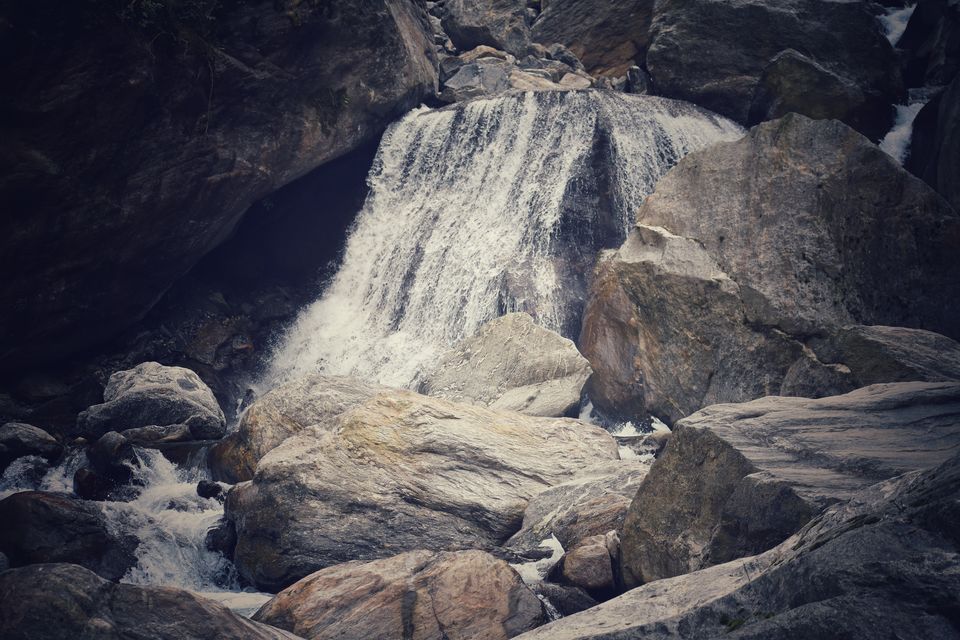 After 12-13 hours of entire journey I reached Gangtok. I checked-in to my hotel around 8:30pm, which charged me 1000 bucks including food (costliest stay) but compensated well for the view from my window on a chilling night!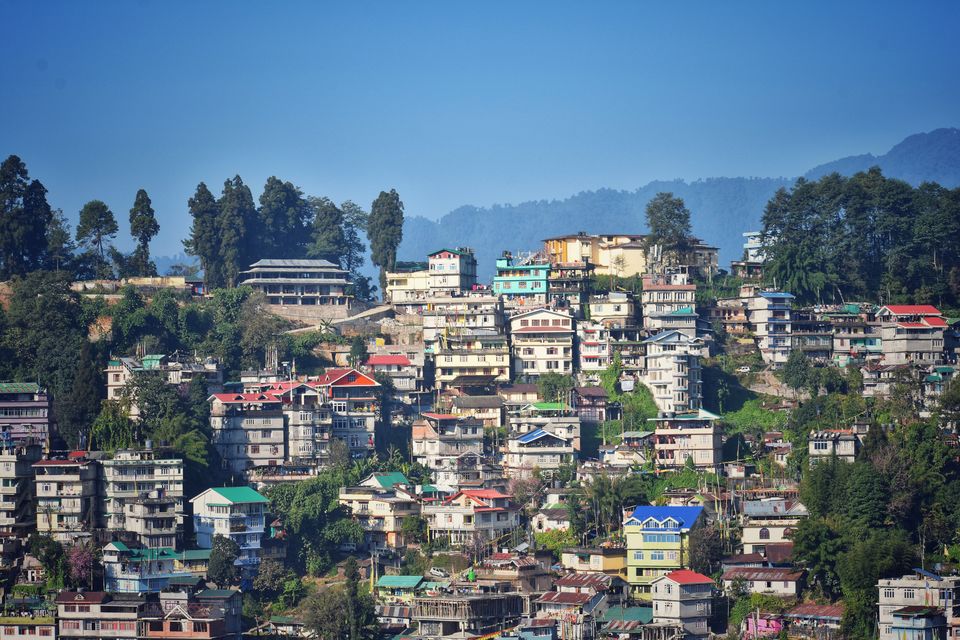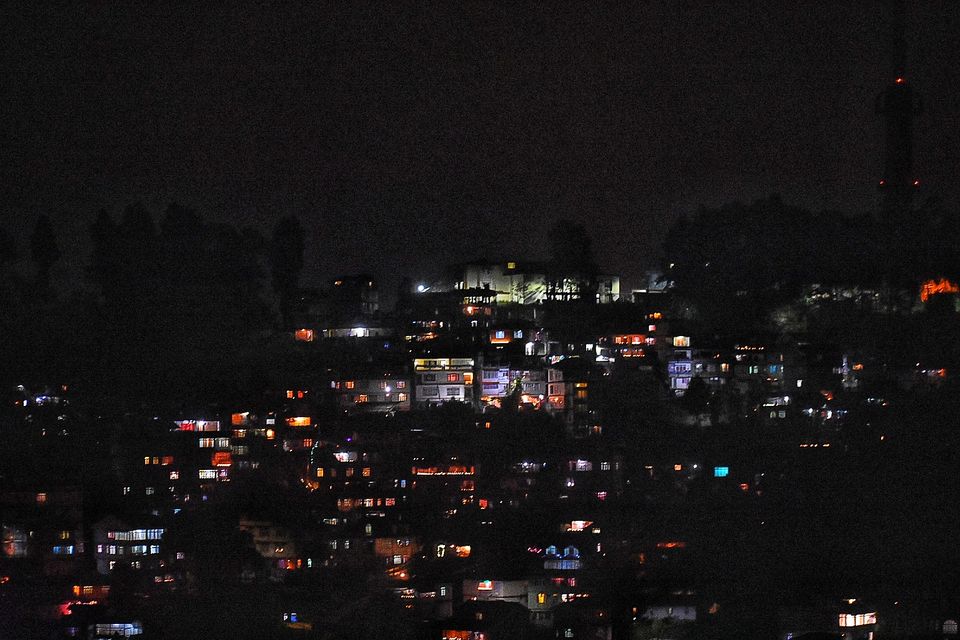 Drive to North Sikkim starts from Gangtok to Lachen (via Mangan and Chungthan). It is blessed with all kind of views , be it lush green Mountains, snow capped Mountains or clear waterfalls.
There are numerous falls in Sikkim, only few were lucky enough to get a name - this one falls in seven steps.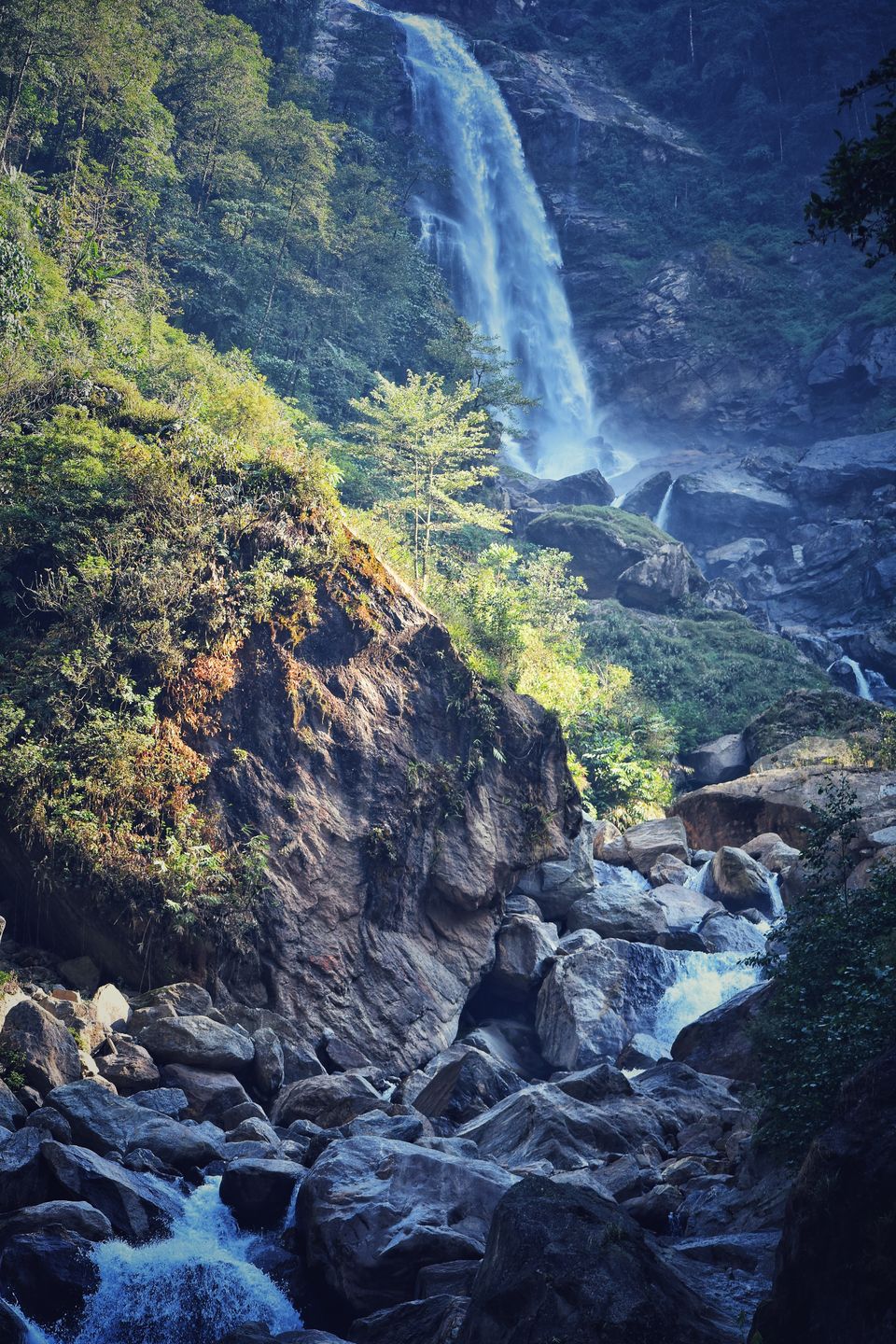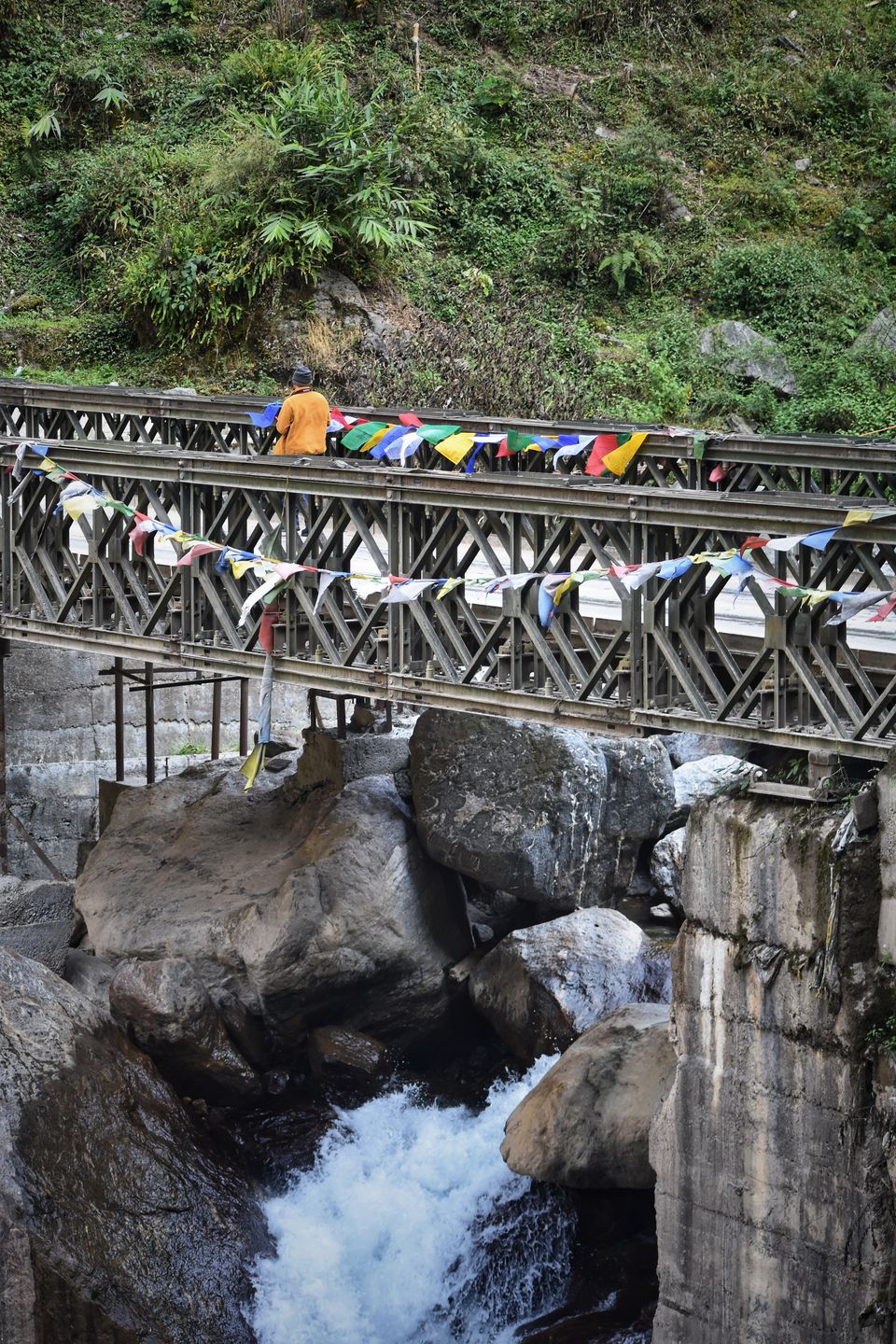 Food Joints -
You can get many small eating joints on this route. Most of them serves Momos, Maggi , Noodles , Thukpa (Sikkimese local dish) ,Fried Rice.
Some Time with People of Lachen -
I reached Lachen by 3pm which is approximately 6 hours journey from Gangtok. Here I had perfect Bengali Lunch (Bengalies hold majority here for hotels and cooking staff). After which I visited a family staying nearby - this family was staying here since 1929 and oh man! Their house was so perfectly arranged, it seemed to possess an authentic Buddhist tradition. I wish I could show you guys every corner of their home sweet home (but didn't get to waste any time clicking but rather spending every moment like one life here).
Life here, is quite slow! People staying here sleep by 8-8:30pm and wake up by 4-4:30am. But! Good in a way - considering that how tough it is for us to wake up early!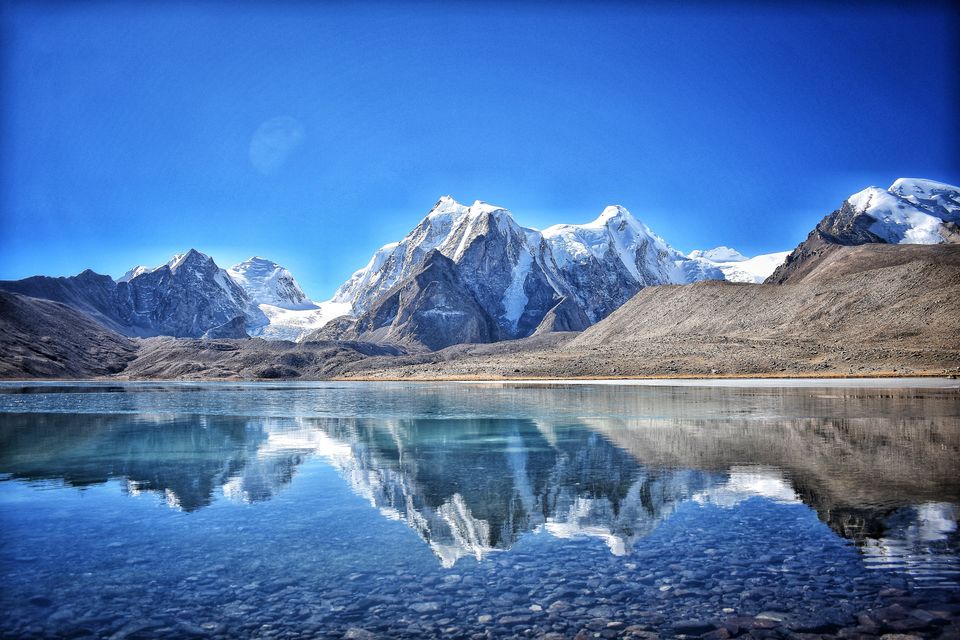 I have already published a dedicated blog for this one (Gurudongmar lake being my reason for visiting Sikkim) - You can check everything related there (sorry guys for annoying you!)
Adding some photos to keep up the motivation :)
Tourists are given an option to visit Kala Pathar at an additional cost of around Rs.3000/vehicle. You can skip this one as only reason which makes this place worth a visit is, you get to play with snow (Also there are quite better view of Mountains in North Sikkim than this one).
Here are some shots clicked at Kala Pathar :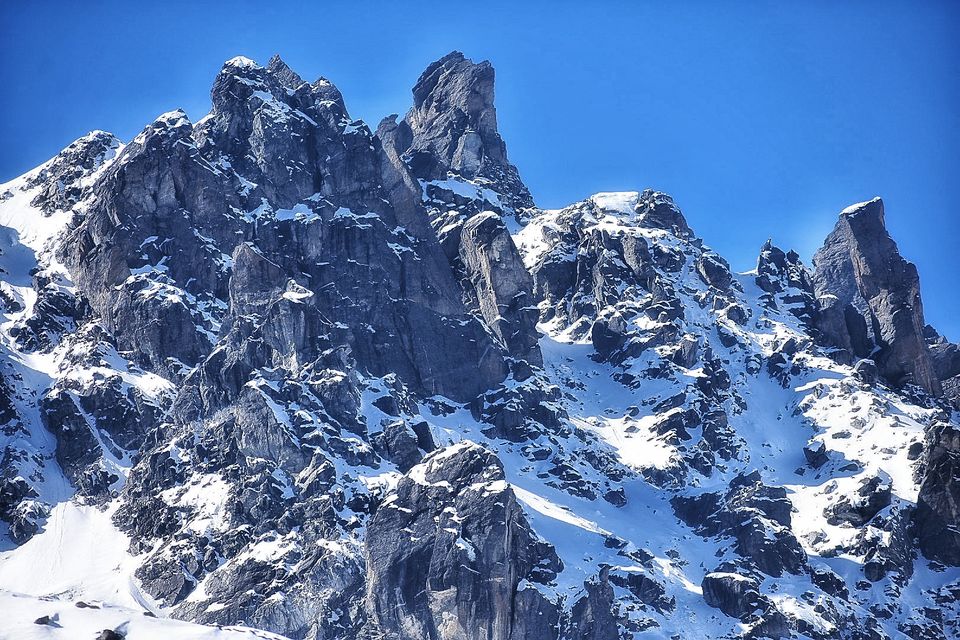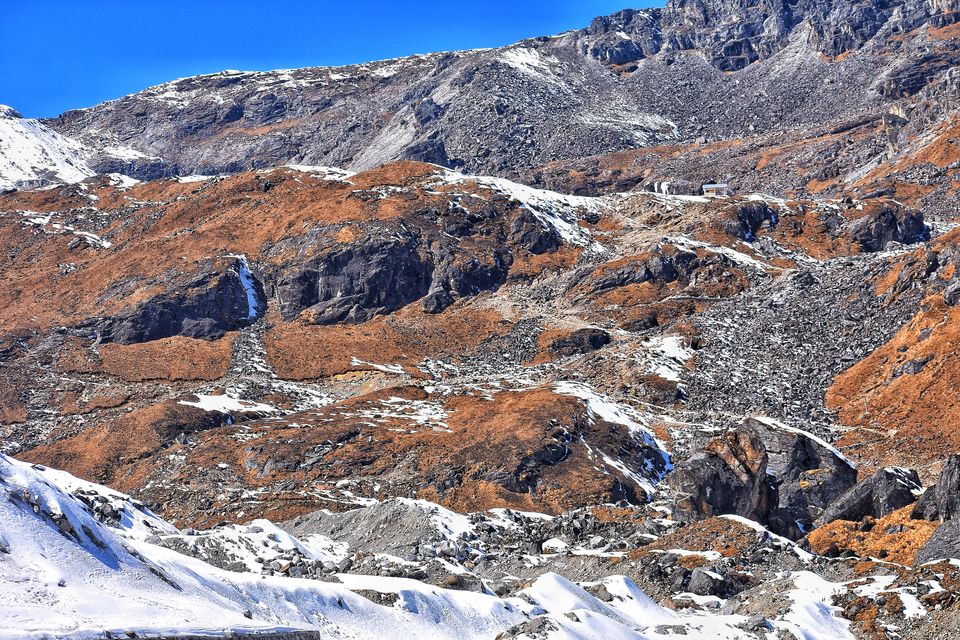 One thing I want to mention here - the drive to Gurudongmar Lake and Kala Pathar , both are really tiring. You will be completely exhausted by the time you finish visiting these two. Return drive is definitely going to test your patience every moment. But once you go to your bed by the end of the day , all you are going to feel is Satisfaction and ultimate Happiness... Believe me when I say this, 'You can never forget what you will see in these 10-11 hours' because I swear I didn't sleep for even a single second but kept gazing out of my window continuously :)
Note : Typically in a 2N/3D plan , you start for Gurudongmar lake from Lachen and return back to Lachung for a night stay and then head to Yumthang Valley and Zero Point next day. However, if you have more time you can choose to return to Lachen instead of Lachung.
Today, being the last day of my North Sikkim tour was already making me bit upset and less excited about the day. So with zero expectations I jump out of my bed to experience nothing yet everything.
Drive to Yumthang Valley (elevation of 11.3k feet) from Lachung is approximately 23-25kms and takes maximum of 1 hour 15 minutes. Further 25kms ahead lies Zero point, which makes this a drive (one way) of total 50kms approximately.
And you know what? Once you visit that majestic lake above, you will surely not believe that there could be anything more beautiful in your tour left to visit. But today is the day when you will realise how much more you were missing till now!
Glimpse of Drive to Yumthang Valley :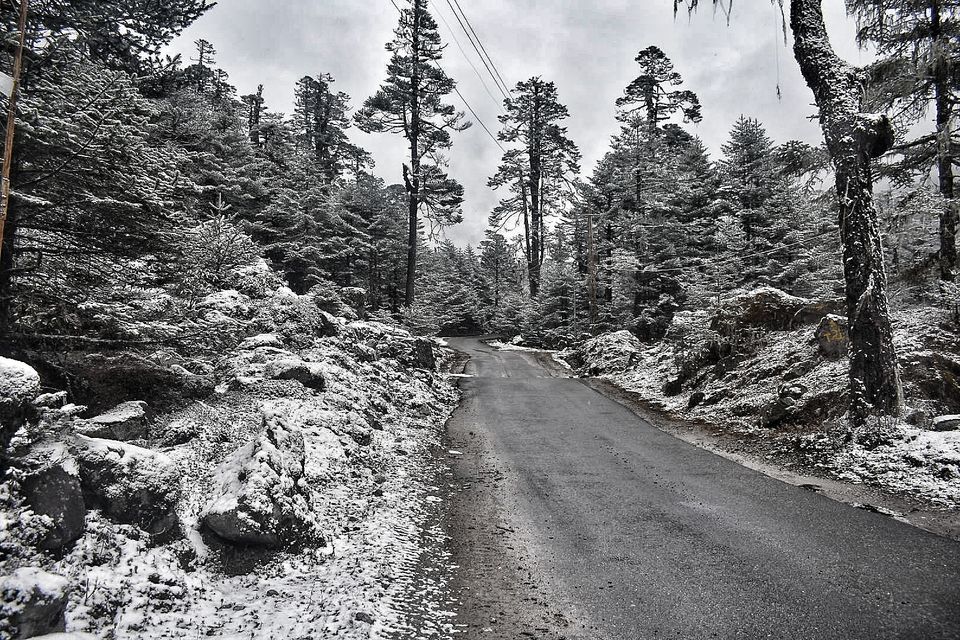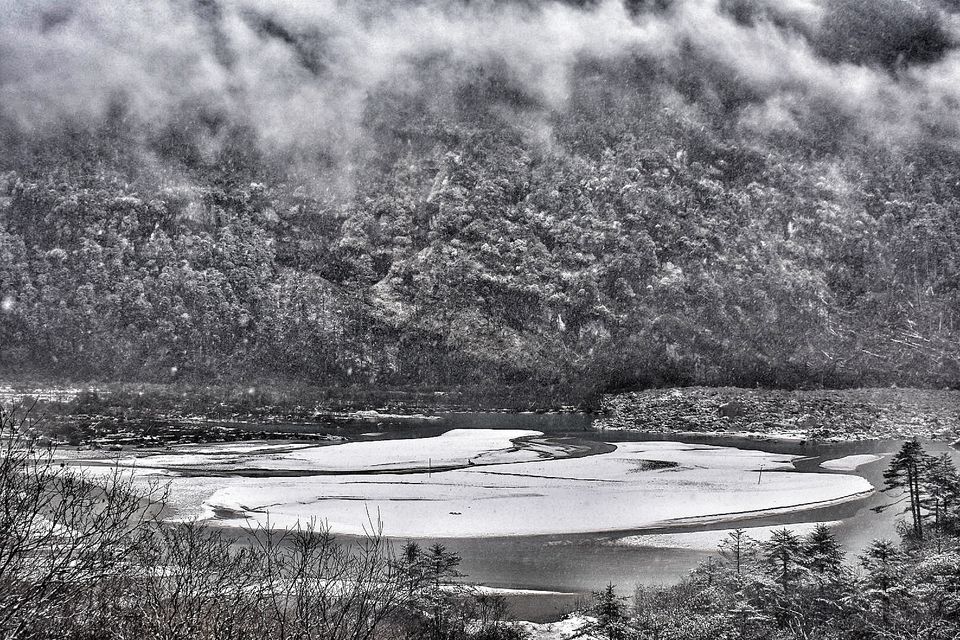 Yumthang valley is said to be most picturesque in the month of April-June as Rhododendron in multiple colours adds to the beauty of this valley. Though, you will never be disappointed by this place.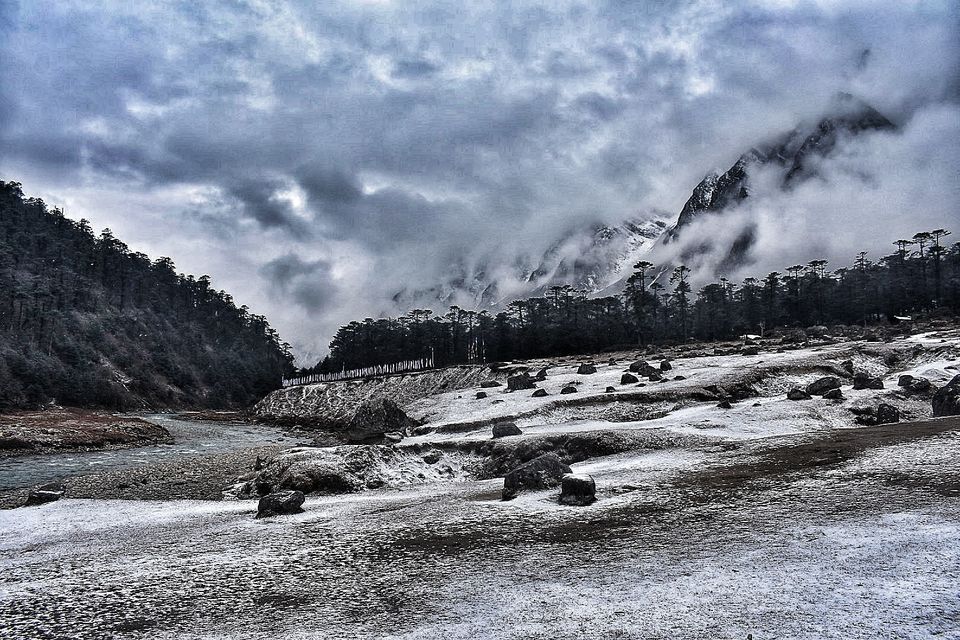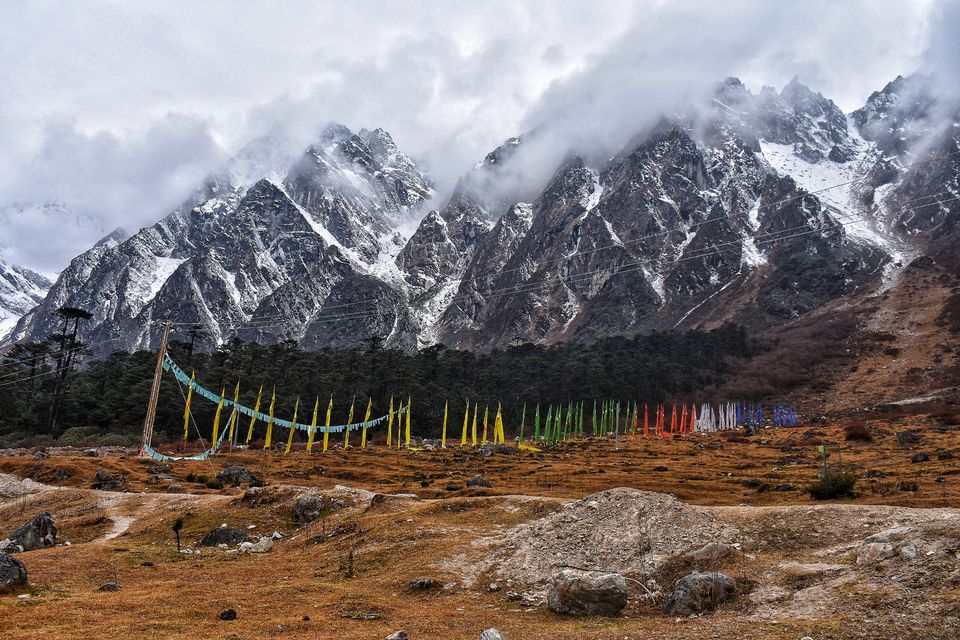 Zero Point is said to be the last outpost civilisation. However, presently BRO is constructing a road further ahead of this point where only Indian Army would be allowed. This point being situated at an elevation of 15.3k feet might cause AMS (Acute Mountain Sickness) in some tourist. It is suggested not to exert yourself a lot here. Also, drink a plenty of water.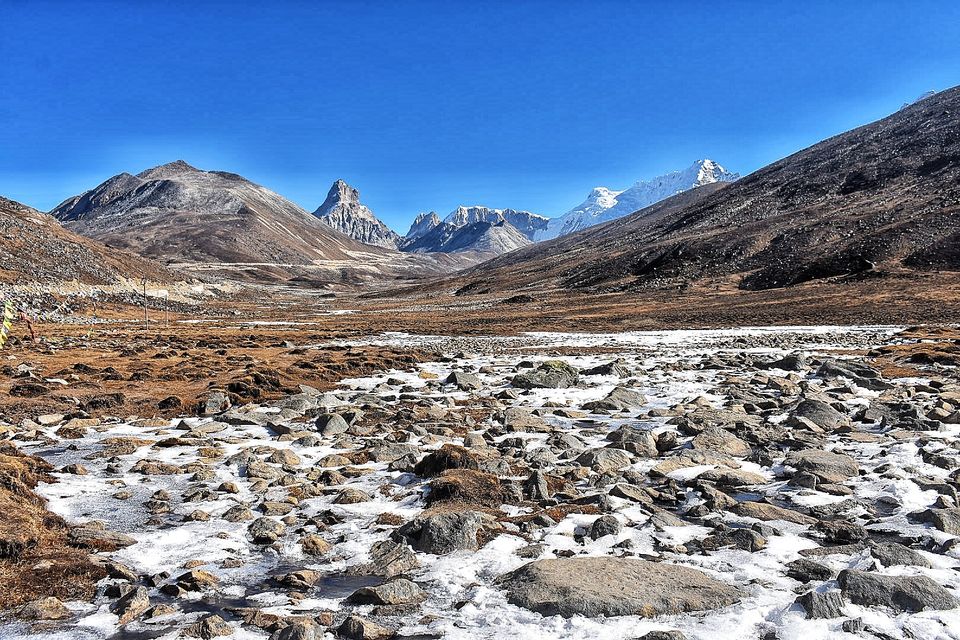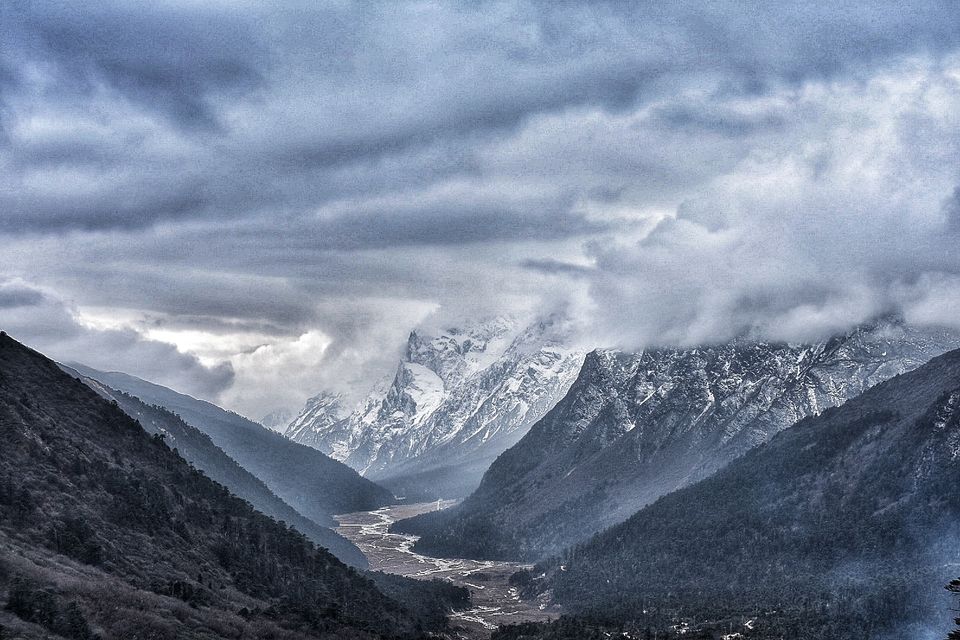 Note : Gurudongmar Lake, Kala Pathar, Yumthang Valley and Zero Point becomes inaccessible by the start of December depending on the weather conditions. Roads get blocked due to snowfall and entry to these might be restricted during Dec-Feb. Hence, it is advisable to seek locals (staying in Lachen/Lachung) advice before you visit there. Please, don't blindly believe your tour operators specially the ones in Gangtok or in other part of Sikkim because weather in North Sikkim varies adversely from any other part. Best Season to visit North Sikkim would be October-November and April-June.
Important things to know for all kind of Tourists (Travellers):
1. Taking shared tour (10 people in one vehicle) to North Sikkim would cost you Rs.3600 per head including food and stay. If you bargain the cost, they even come down to Rs.2800 per head.
2. Booking a private tour would cost you 18k per vehicle without food and stay.
3. I would suggest you to try booking a private tour in least possible amount to experience every moment more closely because each moment is going to count here in this trip!
4. Family or a group travelling to North Sikkim can pre-book their tour from Gangtok itself (If you are staying in Gangtok for a night or so, you can take help from your hotel management).
5. For solo travellers or backpackers - you can take a shared tour for North Sikkim or you can take a bus or hitch-hike till Mangan and further ahead to Chungthang or Lachen (Lachung). Locals in Lachen or Lachung can help you with rest part of the tour at minimum price.
6. Commuting within Sikkim - is quite tough as there are no proper local transport facility. Only way to travel across Sikkim is, by taxi which are a bit costly and requires proper knowledge about the place.
7. North Sikkim , not recommended for people with Respiratory problems like Asthama or any kind of Heart disease. Senior Citizen can refrain from visiting Gurudongmar Lake, Kala Pathar , Zero Point.
8. Kids below 7 years of age are not permitted for visiting Gurudongmar Lake.
9. Eat less and healthy on this part of the trip. Drink a plenty of water.
10. Last and most important thing - Please don't litter plastic anywhere you travel. Let's join our hands to pass this beauty of nature as a gift to upcoming generations.
Stay for both nights including food costed me Rs.500/night. (1 night in Lachen and 1 night in Lachung) Secret to this price, I shall reveal you in the end of complete itinerary!
Keep following my feed for more parts of this tour :) 
Also you can buzz me anytime if you want any help regarding your Sikkim tour.