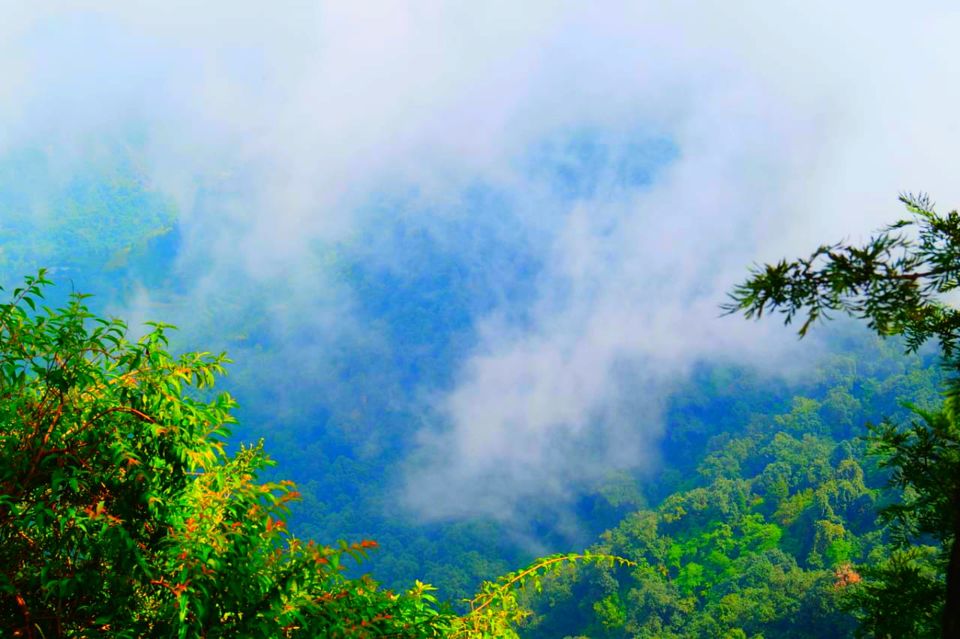 Sometimes an accident can lead to beautiful results. In my case, it led to a beautiful destination. Here it is how it happened.
In the mid of June, the heat was getting intolerable and so I decided to pack my bags and head over to the hills in search of some respite. Hence began my solo travel to Badrinath Dham.
I left my home at Delhi and hired a cab to drop me off at ISBT, Anand Vihar. From there I took the late night Volvo bus, on which I had booked a window seat online. It was a 7-hour journey via bus. Almost 250 km of bus journey, so I had kept an extra power bank in case the charging points in Volvo do not work.
The bus travelled via Roorkee and I dozed off in the comfort of cool air from the overhead AC vents. Travelling long distances in the night is preferable as it allows you to rest and stay fresh for daytime sightseeing that is why as a solo traveller, I always prefer taking evening bus or train.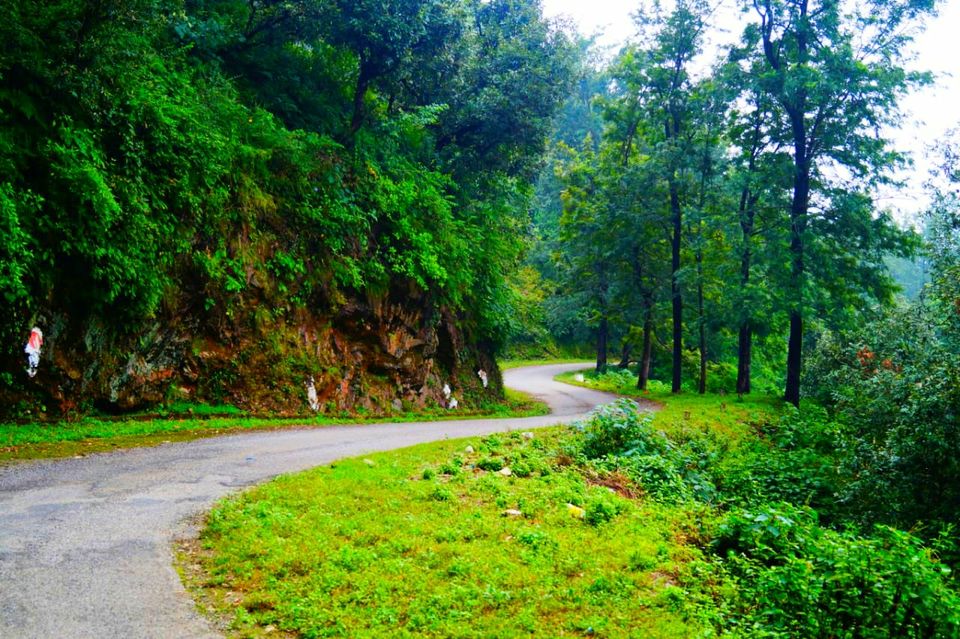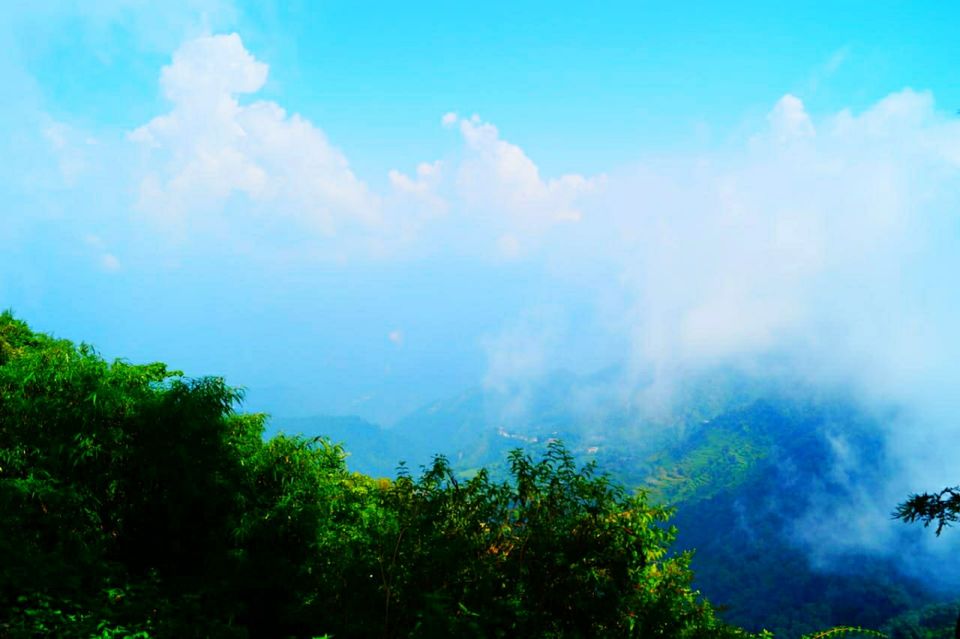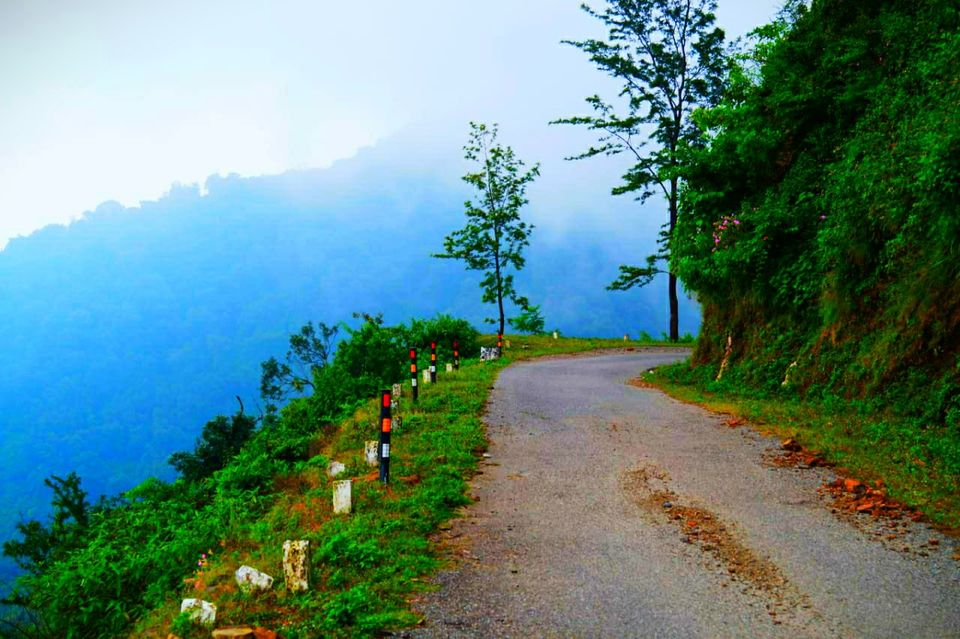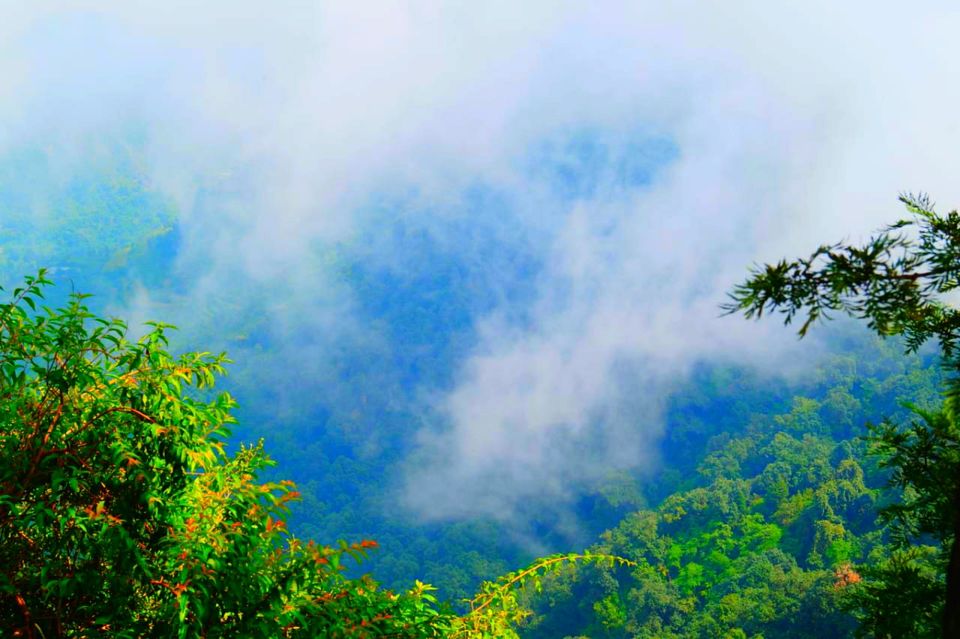 I reached Rishikesh at around 6 am as the first rays of sun had started bouncing off the top of the surrounding hills creating an ambience that rightly proved why Rishikesh is known as DevBhoomi. As I soaked in the amazing view with my naked eyes, I felt the kiss of morning breeze and the fragrance of Holy Ganga captivating my soul in a heavenly embrace.
I had planned to spend the day in Rishikesh and do some sight seeing but first I needed a place to get fresh, so I took an auto to a hotel on the banks of Ganga River. I had already booked a river view room as I wanted to see as much of the Holy river as possible.
After taking a brief nap in the hotel room to shed off any remnants of travel induced lethargy, I took a warm shower and decided to walk. If you are in Rishikesh, instead of opting for an auto or a rickshaw, I will suggest you prefer your own legs for exploring the beauty and aesthetic of DevBhoomi.
I walked on the side of Rishikesh-Badrinath road and arrived at my first destination.
The Chotiwala
Perched on the banks of Ganga is the historic restaurant named "The Chotiwala". Consumed by the long travel, I could feel hunger build up in my stomach, so I decided to have my fill at that famous place. The menu was not much different from the standard menu in any North Indian restaurant which was kind of a bummer as while travelling I prefer to taste local cuisines.
After a quick survey of the menu, I settled for a light paper masala dosa as a heavy meal tends to make one lethargic and hence difficult to walk.
Word of advice – If you are eating at Chotiwala, then do take the far-right seat which is near the glass windows which offer you a magnificent view of Ganga River.
After having finished my breakfast, I took my belongings and strolled towards the humongous and magnificent and the prime attraction of Rishikesh.
Ram Jhula.
Just about half km from Chotiwala, this bridge connects the two banks of Ganga. Built in 1986 as a replacement for the now closed Lakshman Jhula, this hanging bridge is a delight to walk upon. You can not only view and admire the width of Ganga in its most pristine stage but also enjoy a panoramic view of the entire valley in 360 degree. Right in the middle of the bridge, I stood for more than 10 minutes and absorbed the calmness of Ganga's silently flowing water and also breathed in the coolness of the breeze that constantly flows over the river.
After experiencing the nature's love, I crossed over to the other side into what can be described as the land of temples and Ashrams. There I came across two more branches of Chotiwala with each claiming to be the original.
(Researched about them later to find which one is the OG but that is a story I will prefer everyone discovers on their own.)
The rest of the day was spend exploring various Ashrams and Ghats as I lost myself in the old-world charm of DevBhoomi.
After a light lunch at another restaurant named Topiwala which was barely palatable, I went to the famous
Parmarth Niketan
Headed by famous Swami Chidanand Saraswatiji Maharaj, this the largest Ashram in Rishikesh said to have over 1000 rooms. Once there do not forget to soak in the pristine natural beauty of it's gardens and do not forget to enjoy the shadow of Kalpavriksha. It also houses a magnificent 14 feet statue of Shiva that was once washed away by the flash floods in 2013. One of the saints told me to attend the evening Ganga aarti to feel the real ambience of Rishikesh but since I had planned to leave for Badrinath Dham early in the morning, I decided to skip it and retire to my hotel and catch some well needed rest.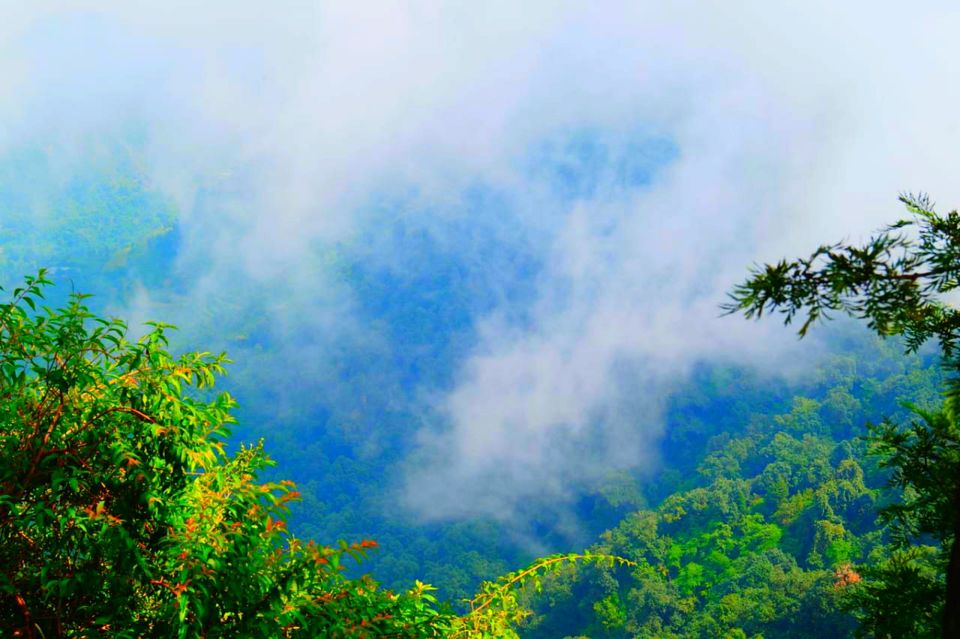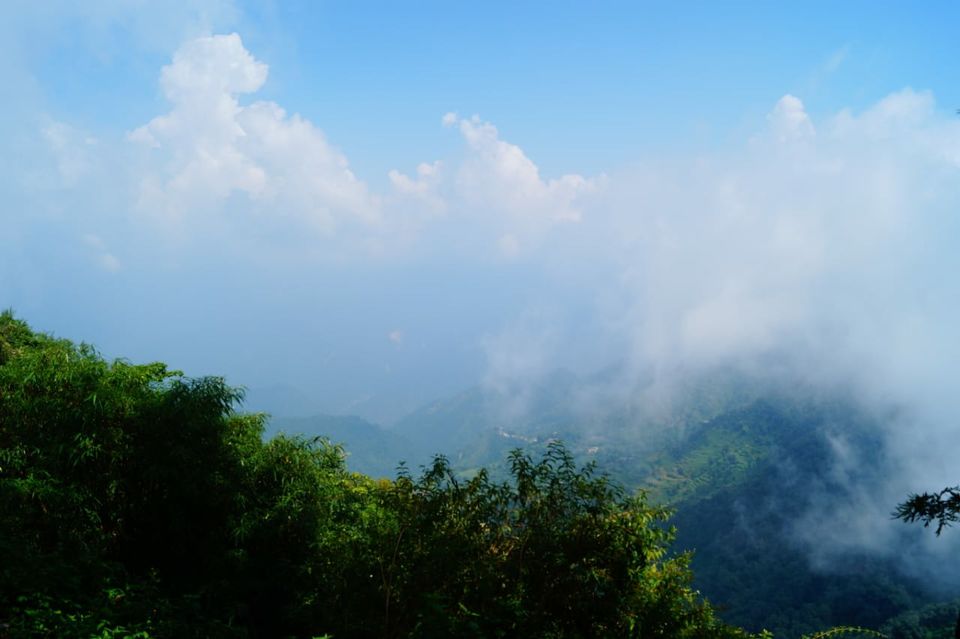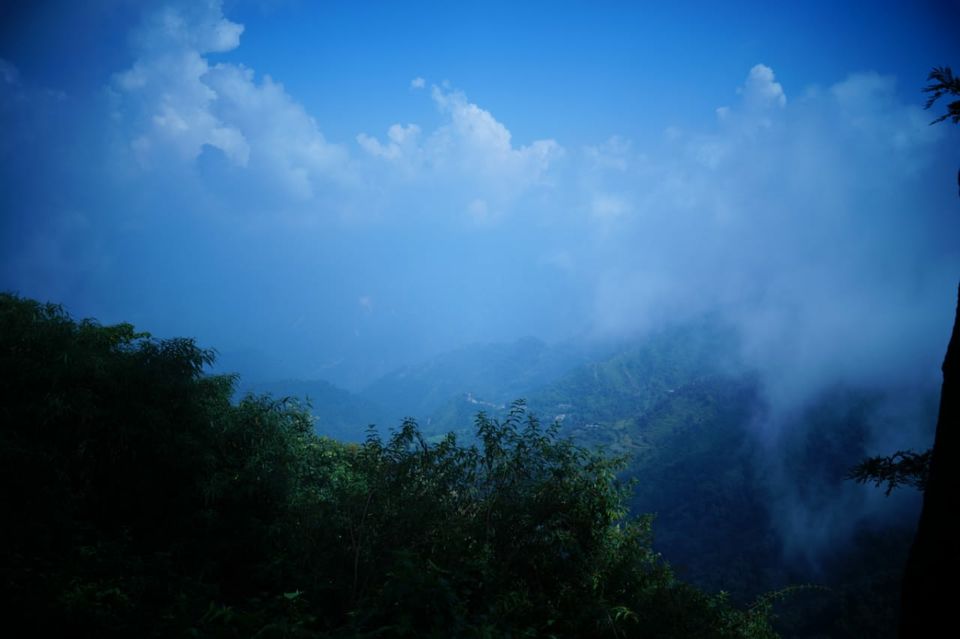 The weather in the hills is unpredictable. At one moment you are bathing in your own sweat with the sun burning up the valley and within 5 minutes you will be literally showering in rain. I learnt this first-hand as I woke up at about 5 am with sounds of thunder and rainfall. To call it just 'rain' would be doing injustice to what it was. I also realised that no matter when you are travelling to mountains, never ever forget to pack an umbrella. The rain continued till almost 8 am as I grew cautious of my journey ahead. My bus was supposed to leave around 9 am so I quickly rushed to the bus station only to learn that the last night's downpour had caused landslide and it will be at least 2 days before the route is reopened. Looking at the clear sky it was tough to believe that it was raining till almost an hour back.
With my planning in disarray, I enquired with the locals about any tourist sites nearby. This is when a shopkeeper told me about a shaktipeeth which was just an hour drive away. Hurriedly, I booked a cab for to and fro journey and left for the crowning glory of my Uttarakhand visit.
Kunjapuri Temple (Shaktipeeth)
The roads were well maintained as my cab took me through that serpentine way towards my destination. As we kept riding higher up, the air turned cooler, and the view turned greener. Once past Narendra Nagar, the view was simply magical as there was hardly any traffic and the occasional clouds just added to the elements.
Finally, after 57 minutes, I was standing staring at the staircase to heaven. I climbed almost 300 steps to finally arrive at the entrance to the temple which was flanked by 2 lions and 2 elephants on either side. Just past the entrance lay a beautiful temple where Mata Sati's chest or kunja fell when Lord Vishnu split her body into 52 pieces using his Chakra in order to awaken Lord Shiva from his trance.
After worshipping the Devi (surprisingly the Garbha Griha of the temple houses no statue but a crater where Devi's Kunja fell), I strolled around the campus clicking pictures of the scenic view.
Kunjapuri temple is located at almost 1600 metres above sea level and offers a panoramic view of snow-capped peaks such as Gangotri, Chaukhamba and Swarga Rohini.
The place could really use an upgrade in form of a viewpoint to help observe the mountains in more details.
After having spent almost 3 hours clicking pictures and meditating in the calmness of Kunjapuri temple's premises, I decided to return as the sky was again changing colours. The mountains had already disappeared behind a thick veil of clouds and it is never advisable to get stuck on top in inclement weather.
The cabbie drove back, and, on the way, he told me about the massive fair that is held in Kunjapuri temple every year. I made it a point to return once again to this place at the time of fair but right now my mind was focussed on having a good meal.
Once back, I decided to check out a local restaurant named Rajasthani sweets. Do visit this place for their pure desi ghee jalebis and their special paneer mushroom masala which is a dish comprising of paneer, mushrooms and pineapple served with a yummy gravy.
By the time I had filled myself, the rain had started so I quietly retired to my hotel. With no end to rain in sight, I decided with a heavy heart to cut my journey short and took the night bus back to Delhi with a promise to myself to return soon and explore more of DevBhoomi Rishikesh.