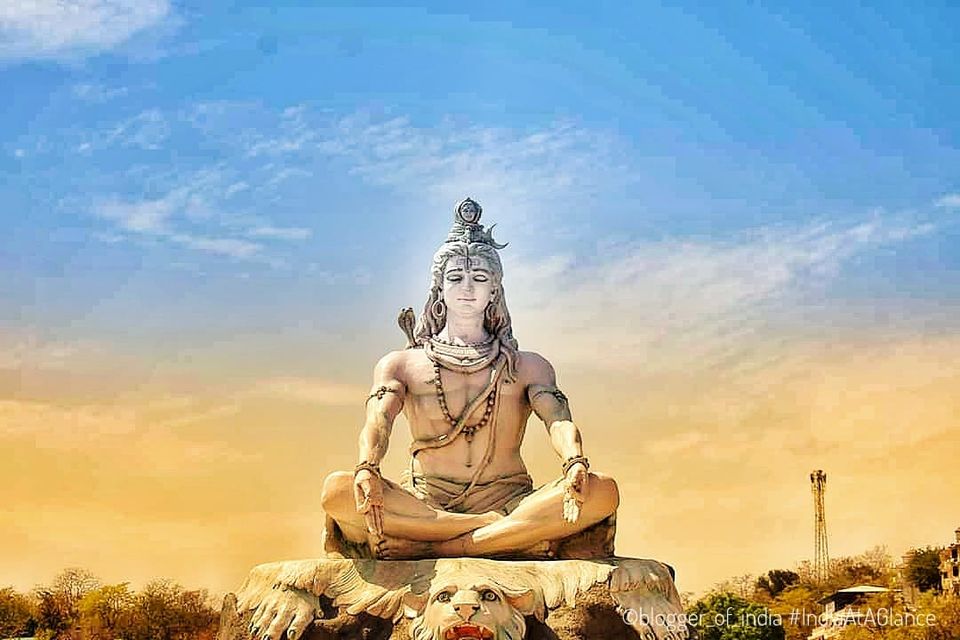 So i was planning for a trip from last 1 or 2 months with my friends and colleagues but no one was ready. Some of them has other plans but as 15th April was my birthday so i didn't want to waste my birthday just with cake cutting and party. I was planning for some more so i decided to go on solo trip for the first time.
I searched for the nearest hill station from Delhi and then i decided to go Rishikesh. I booked a bus ticket from ISBT to Rishikesh. After office, i reached ISBT and boarded my bus.
Bus was on time and i reached Rishikesh bus stand at 5:30 early morning, weather was pleasant as compared to chilling summer of Delhi.
As my hostel booking check-in time was 1 PM so i decided to explore nearby places in the meantime. So I started my journey from Laxman Jhula at 6:30 AM.
Laxman Jhula gives you perfect environment to click photographs of beautiful Ganga river and mountains. You will also find some street food options & tea stall as well.
After clicking photographs and wandering both the sides i decided to go towards Ram Jhula.
Distance between Ram Jhula and Laxman Jhula is approx 10KM. I decided to go by walking rather than taking any auto or rickshaw. I also recommend everyone to go on foot. It is actually a fun and worth-having experience.
Weather was pleasant and so much greenery was making it like heaven. As it was approx 6:30 - 7 AM of morning so there was no rush on the road and cool breeze were making it outstanding.
There ware many small vendors on the road who were selling Rudraksh Malas and other gems. Some were selling juice, street food and fruits.
On the lanes towards Ram Jhula I had a fruit named 'Ram Phal' which i would suggest everyone to try. It is considered as one of the local fruit of Rishikesh.
It is said that Lord Ram had eaten that fruit after killing Ravan that is why the fruit is named as "Ram Phal"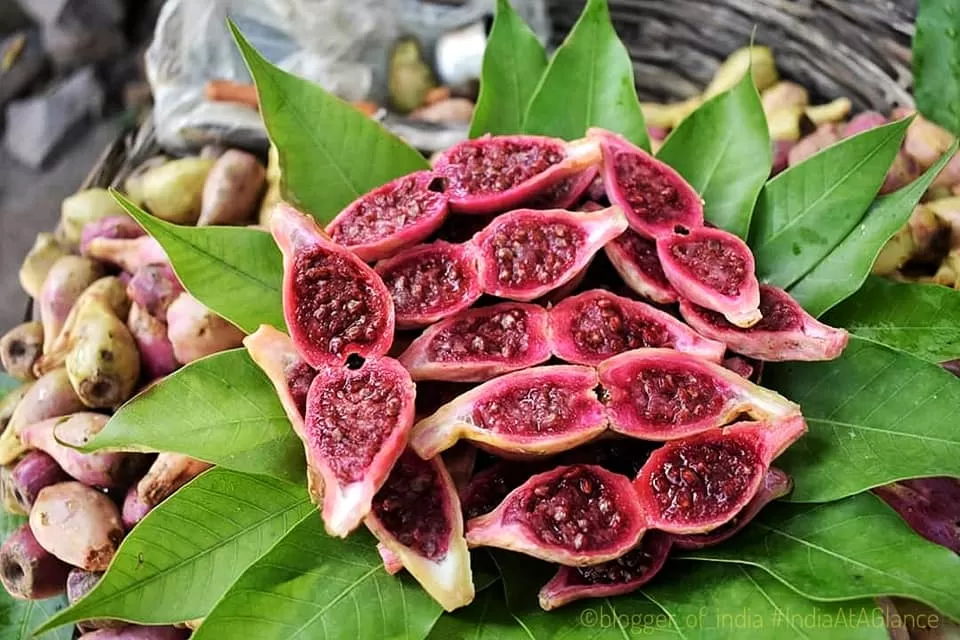 After Reaching Ram Jhula I clicked many photographs as this place gives you many landscapes to click. Ram Jhula is bigger as compared to Laxman Jhula.
I explored all the nearby places of Ram Jhula then I had breakfast at Chotiwala which is quote popular restaurant of Rishikesh. But when i went there then i came to know that there are 2 outlets of Chotiwala and both claim that they are original. Both the restaurants are adjacent to each other.
I tried dishes of both the places but i didn't like any of the places to be frank. I guess both are over-hyped.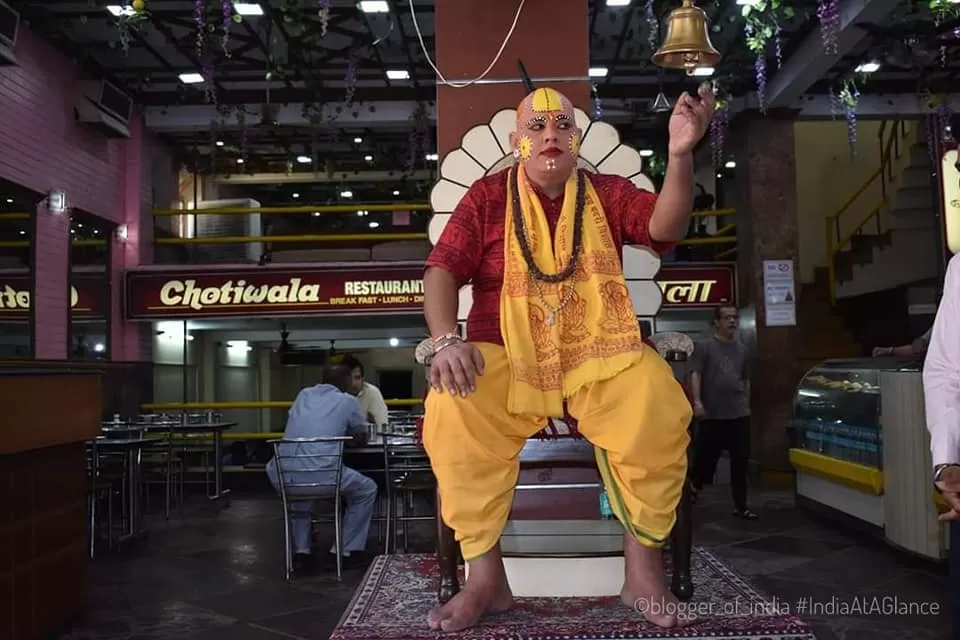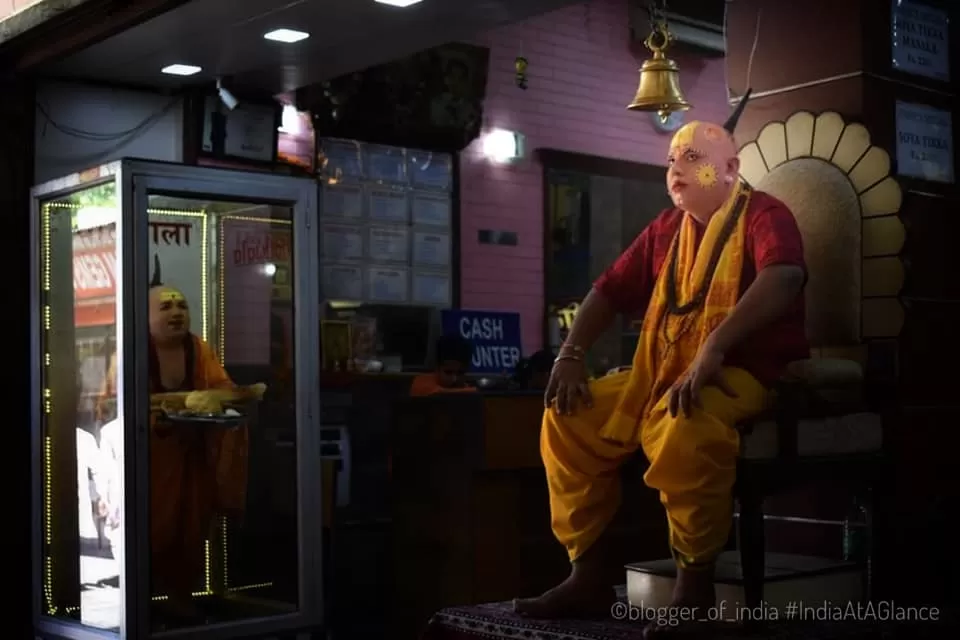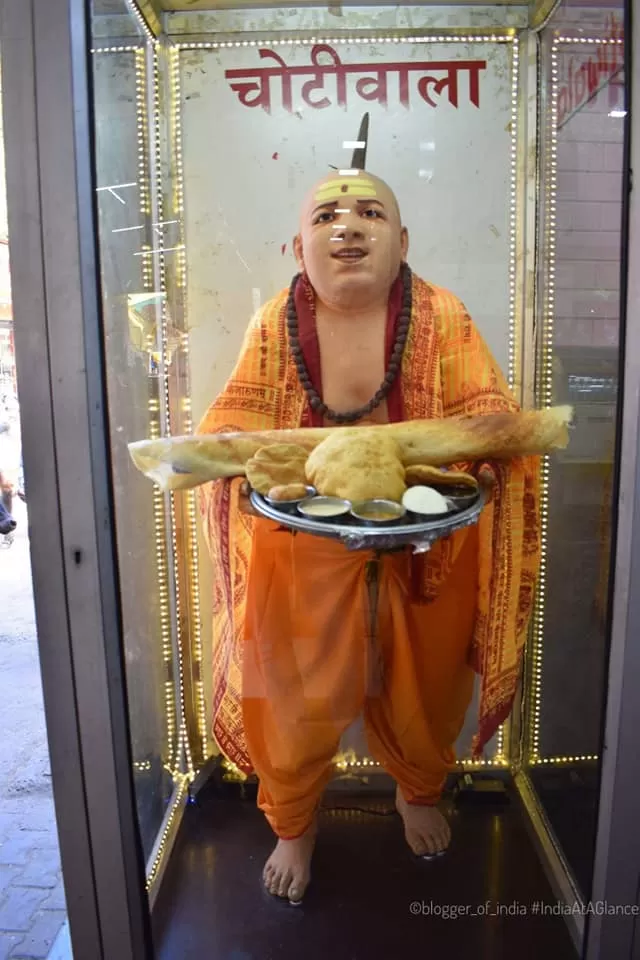 Then i decided to return to hostel to complete my check-in formalities.
After resting for 2 -3 hours in hostel I decided to explore other places of Rishikesh.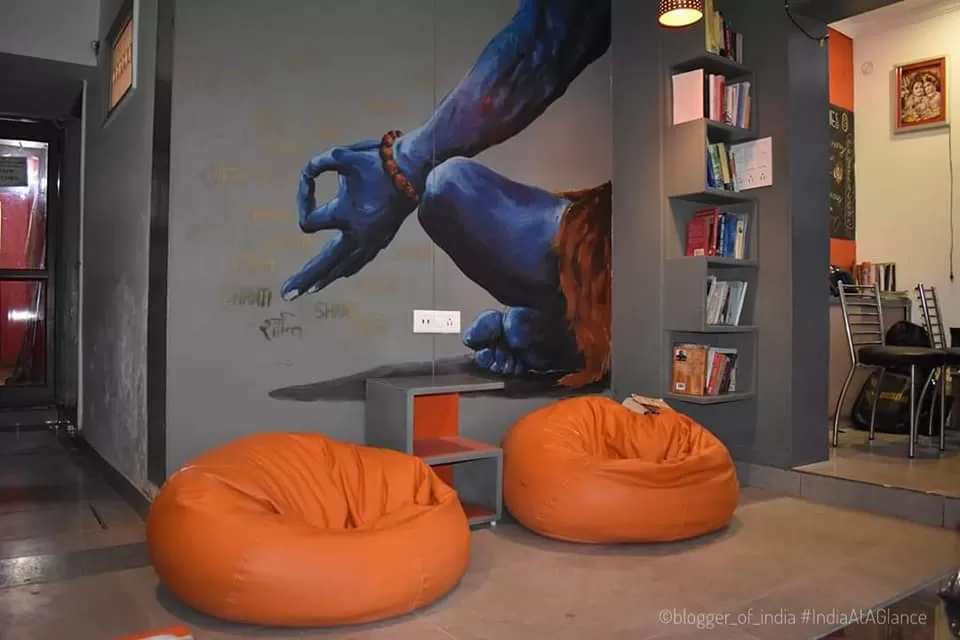 Then I visited Triveni Ghat, if you are wiling for Ganga-Snan (Bath with the Holy water of Ganga) then you should visit Trivent Ghat. It also gives you many photography locations.
Overall Triveni Ghat gives you peace, you can spend 1-2 hours there. Aarti (A kind of worshipping River Ganga) of Triveni Ghat is quite famous in Rishikesh. Many tourist visit in evening just to see the aarti.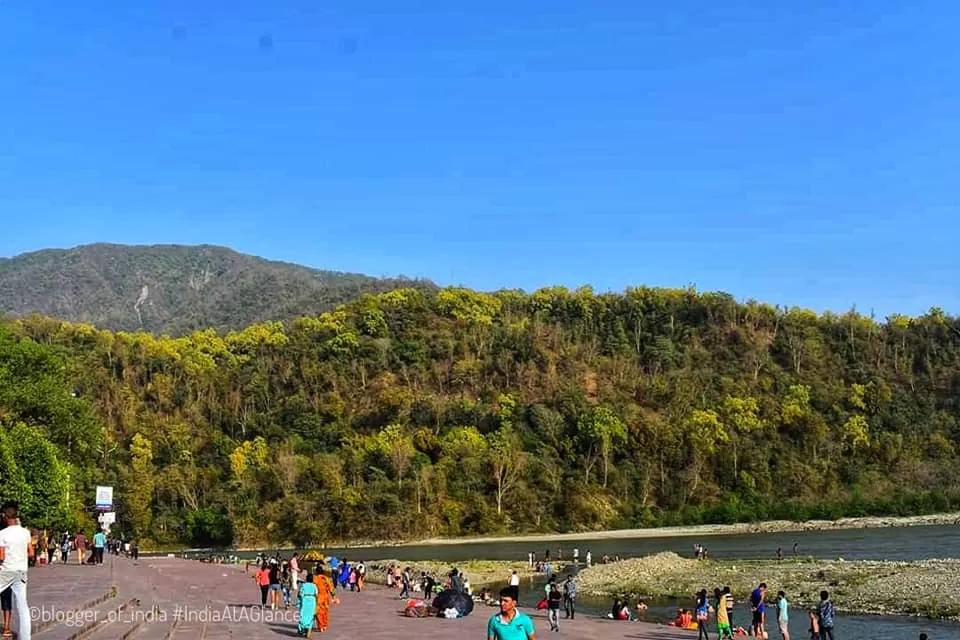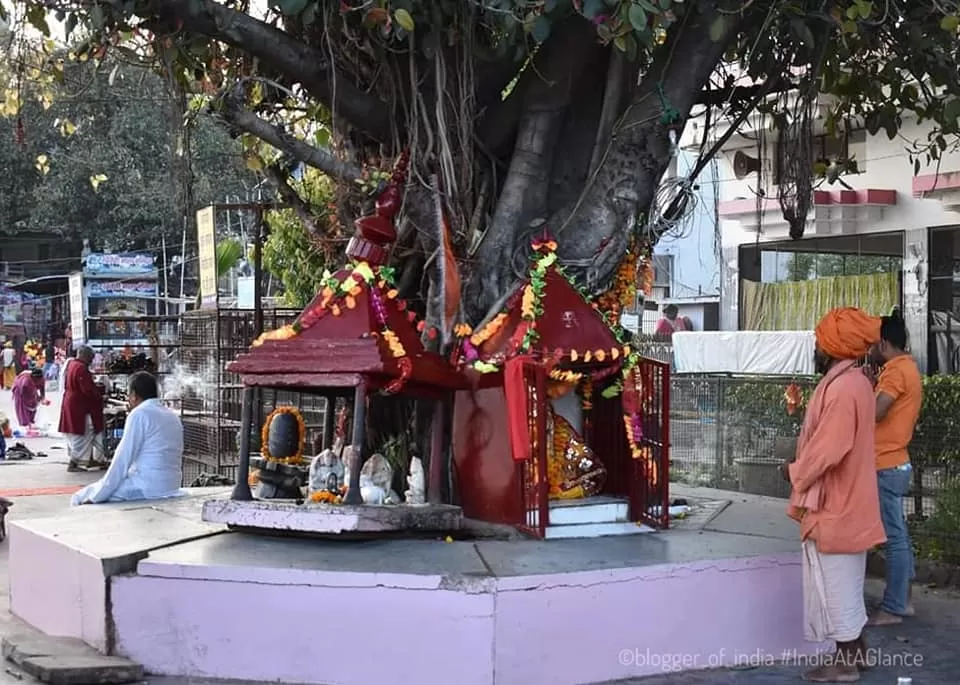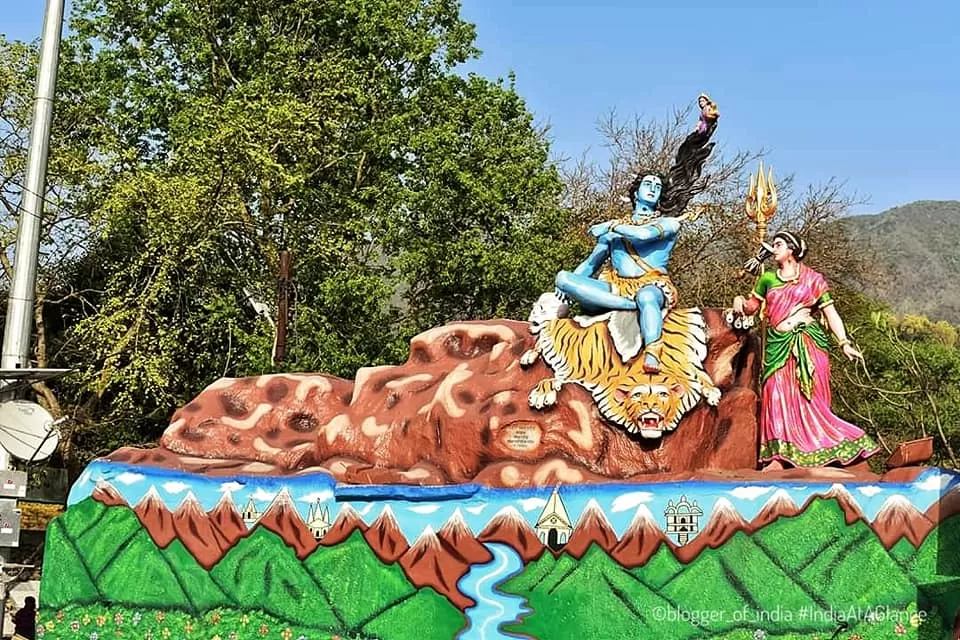 After attending aarti ceremony I visited Rajsthani Restaurant which serves delicious north indian cuisines and this place is also famous for sweets.
I ordered thali which has many delicious dishes, I really liked the food of this restaurant, will recommend everyone to visit at least once.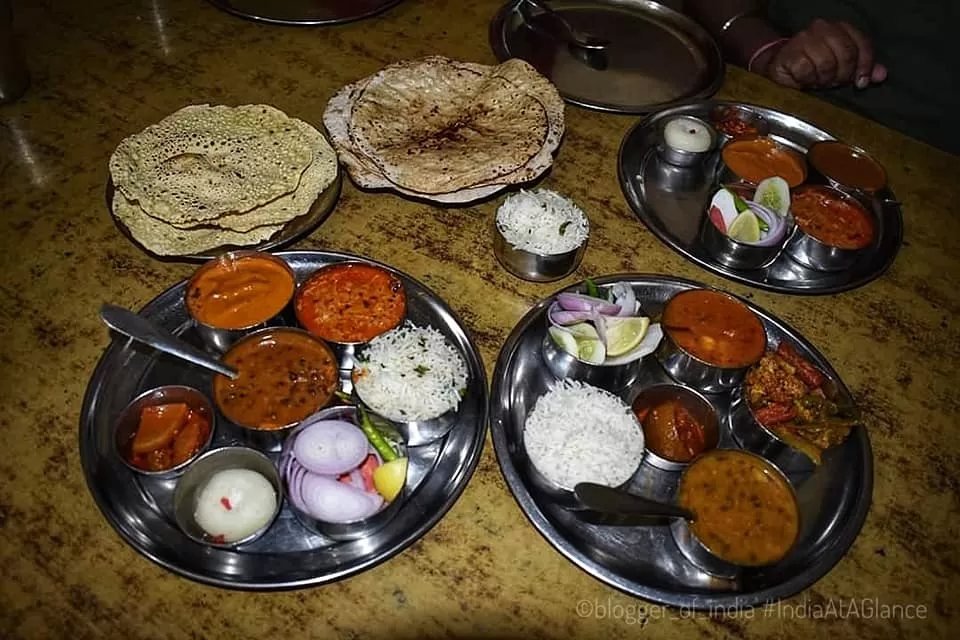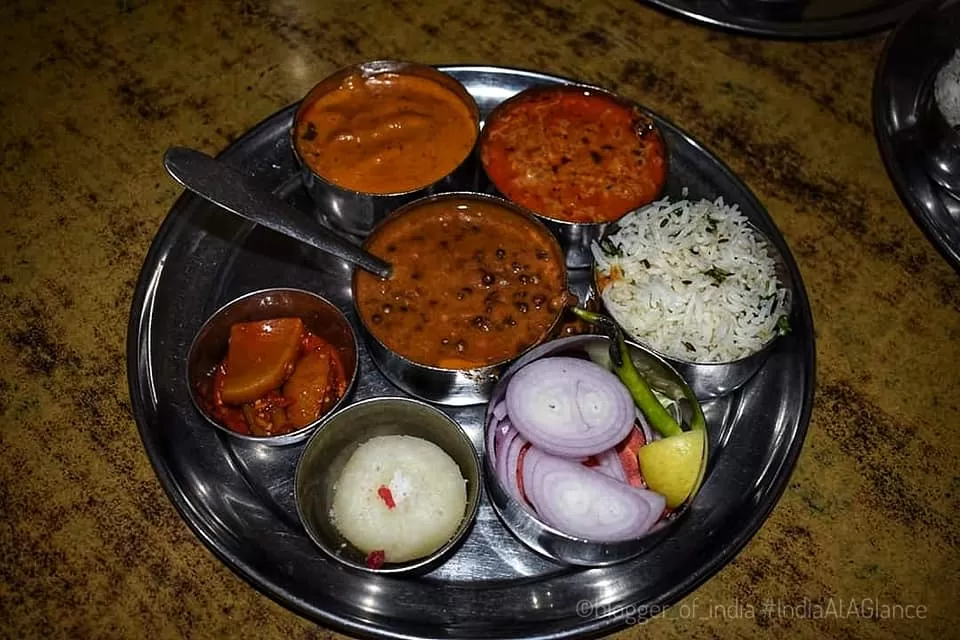 After that i tried famous lassi of Pappu Lassi Shop. It is nearby to Triveni Ghat. Lassi was good, don't expect more than a lassi.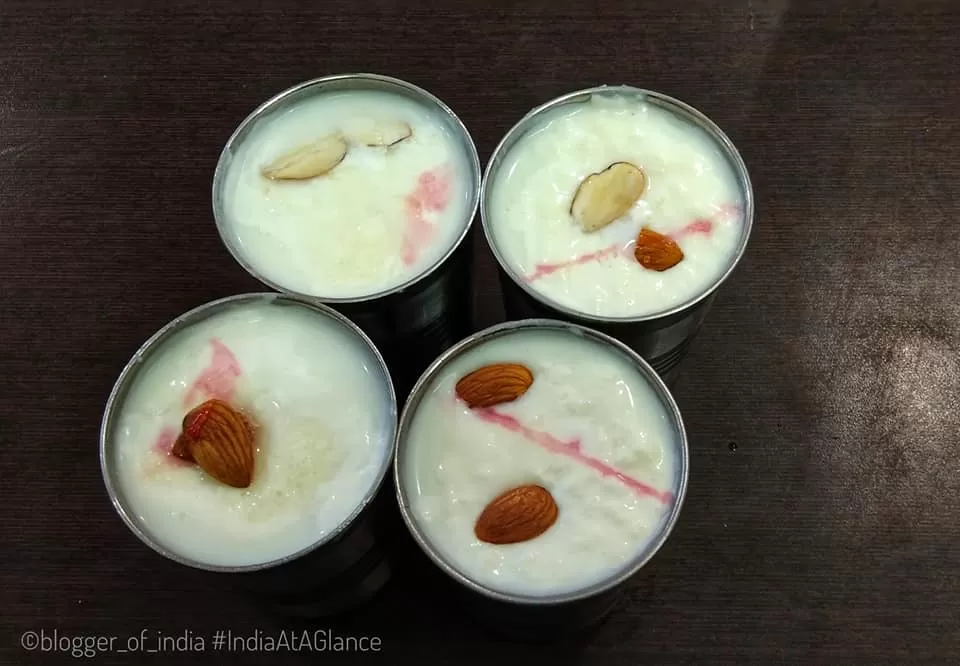 Then I decided to return to hostel as it was already late.
Next day, i woke up early as I had to explore many places at that day. After having breakfast at a nearby dhaba I left for Parmarth Niketan.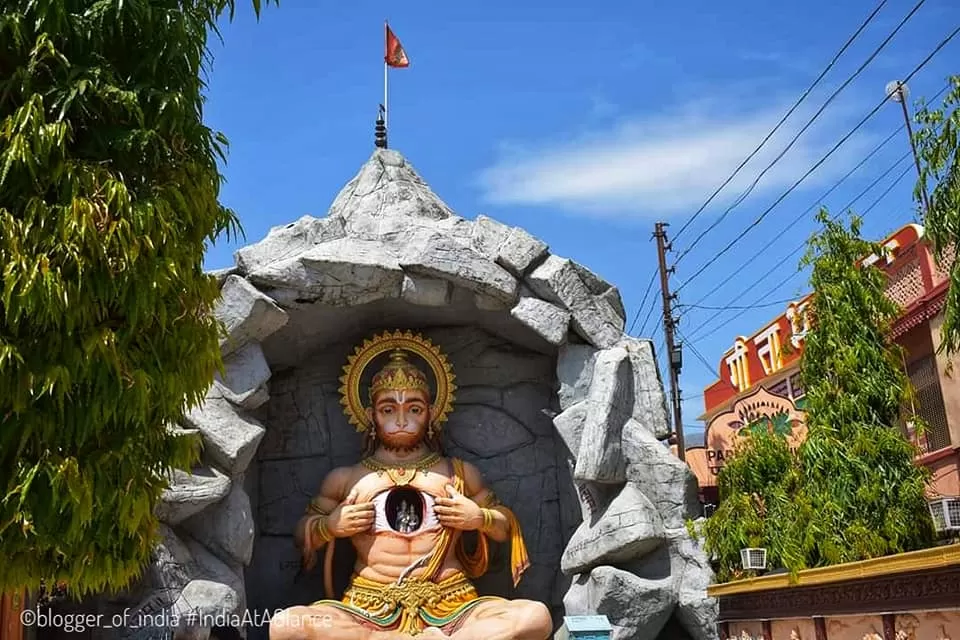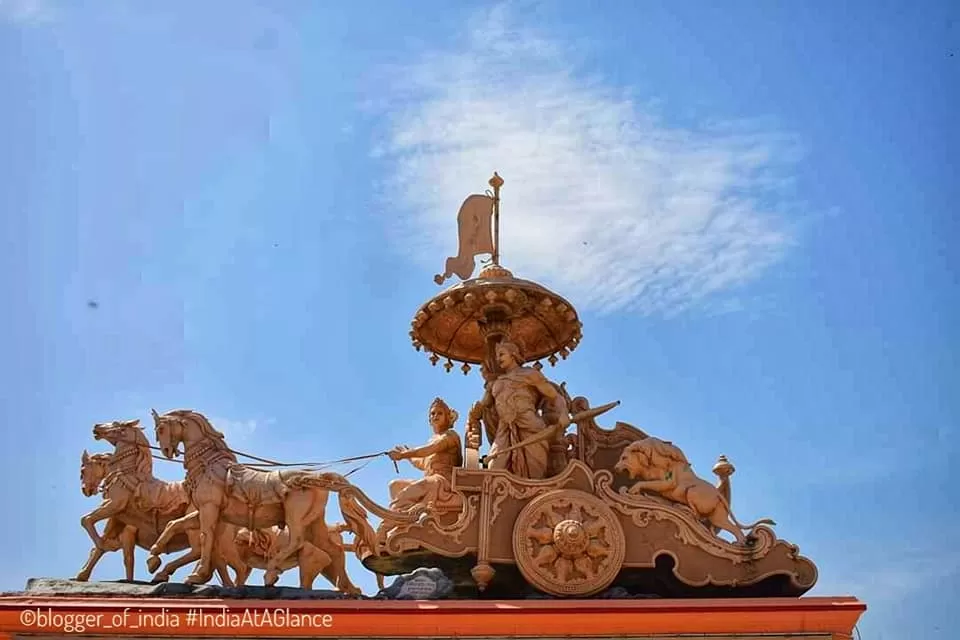 It is nearby to Ram Jhula only and i will recommend you to go on foot for the best experience.
Parmarth Niketan is really a good place and have giant statue of Lord Shiva & Lord Hanuman. There is also an ashram for yoga and other stuffs. People spend his time in Parmarth Niketan. After clicking some photographs, I decided to visit famous Juice House.
If you are lucky enough then you will also get street vendors selling Strawberries.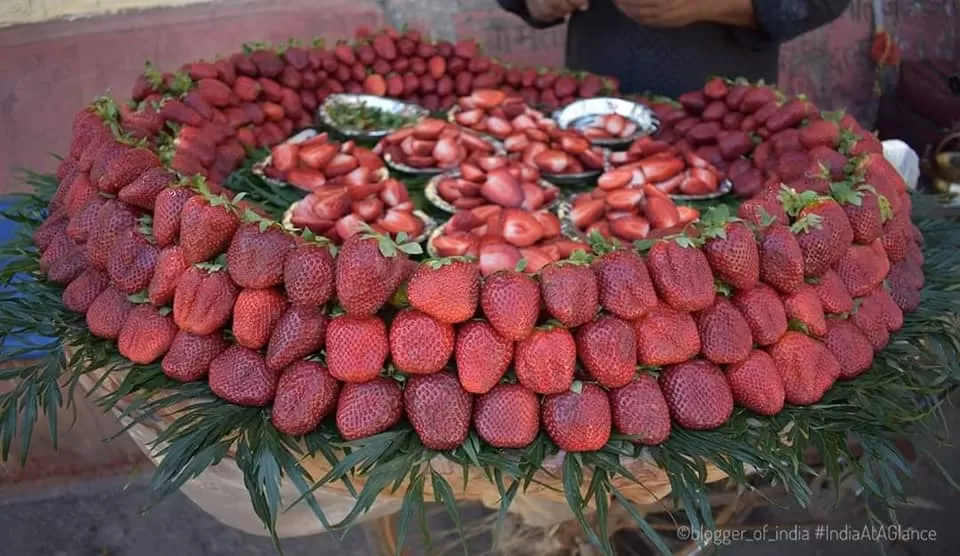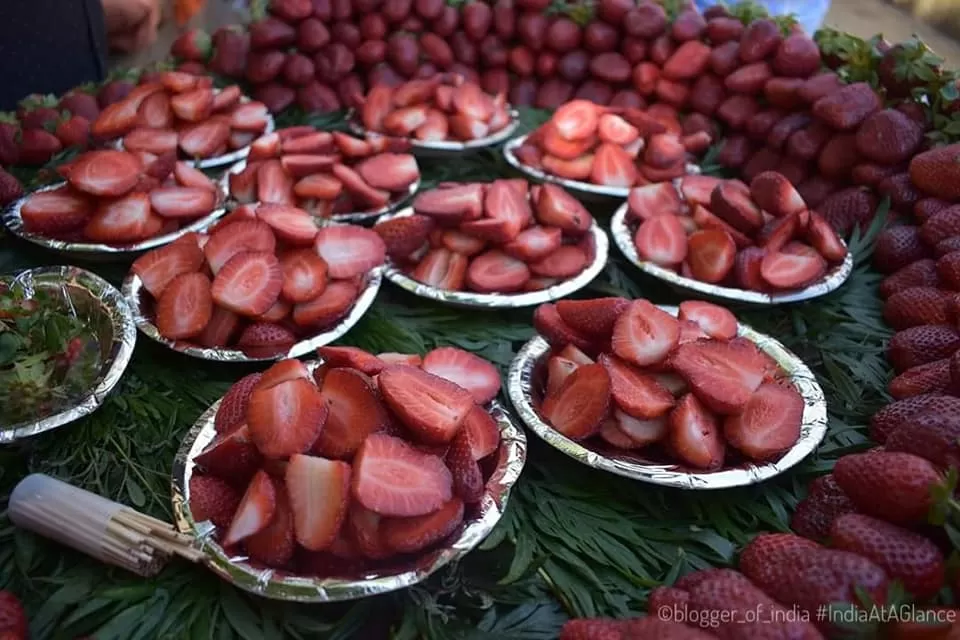 You will notice foreigners more at the Juice House. They serve really good juice & some healthy food too. Best place to have breakfast if you are diet-conscious and still you want to have something tasty.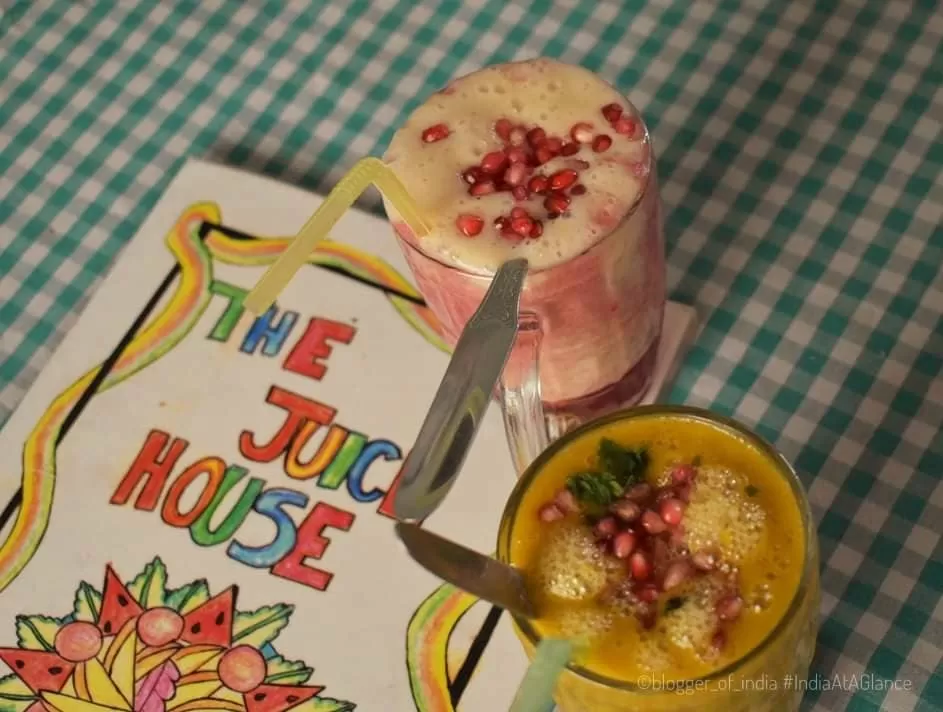 After finishing my breakfast, I left for Beatles Ashram , you must have heard about Beatles Band. Actually they visited this Ashram many years ago and that is why this ashram is called as Beatles Ashram.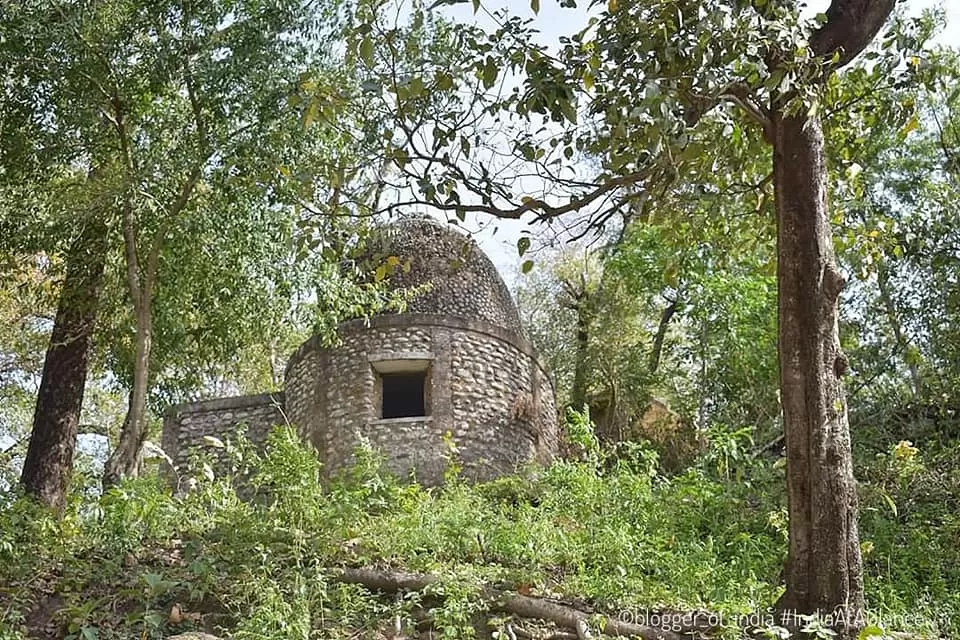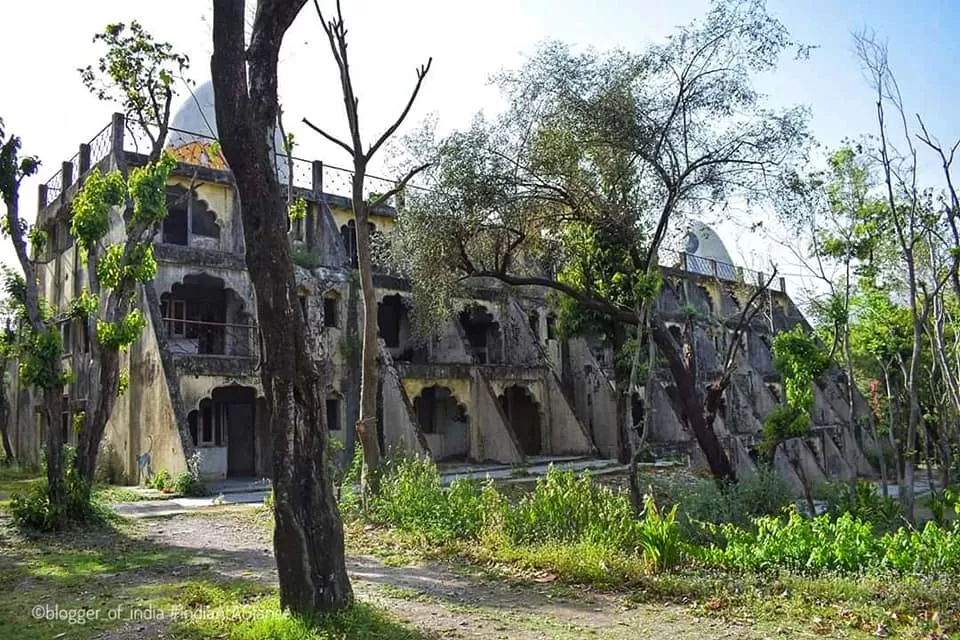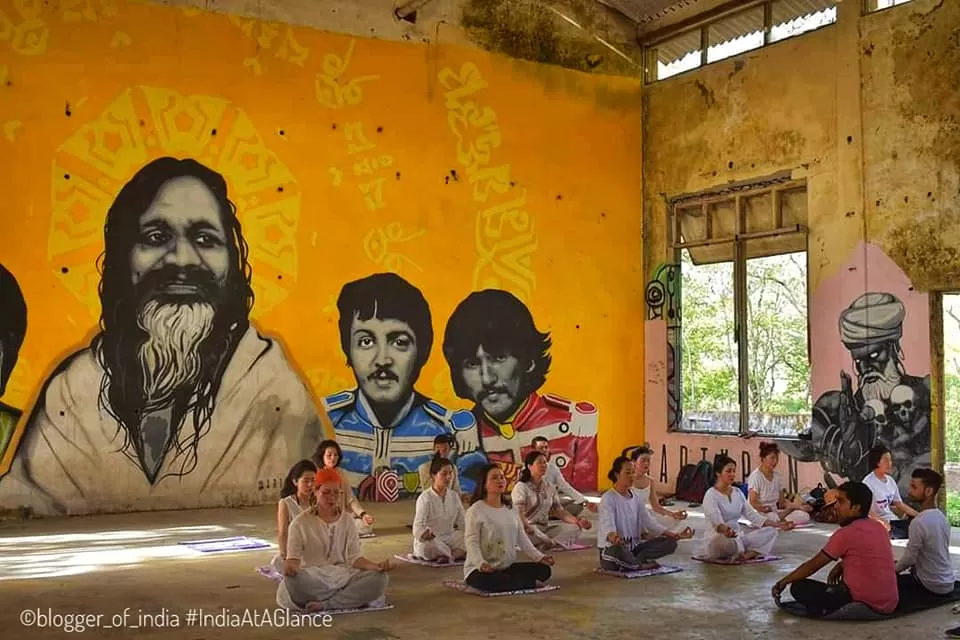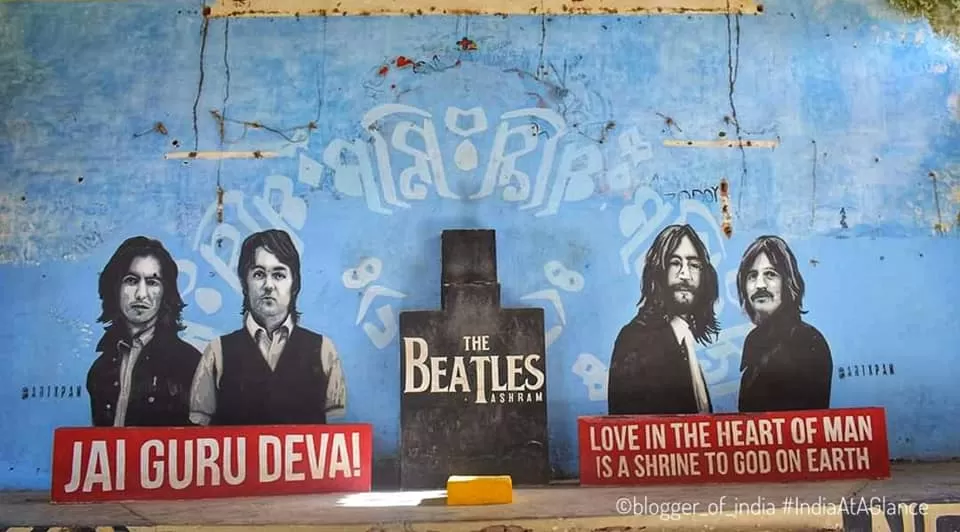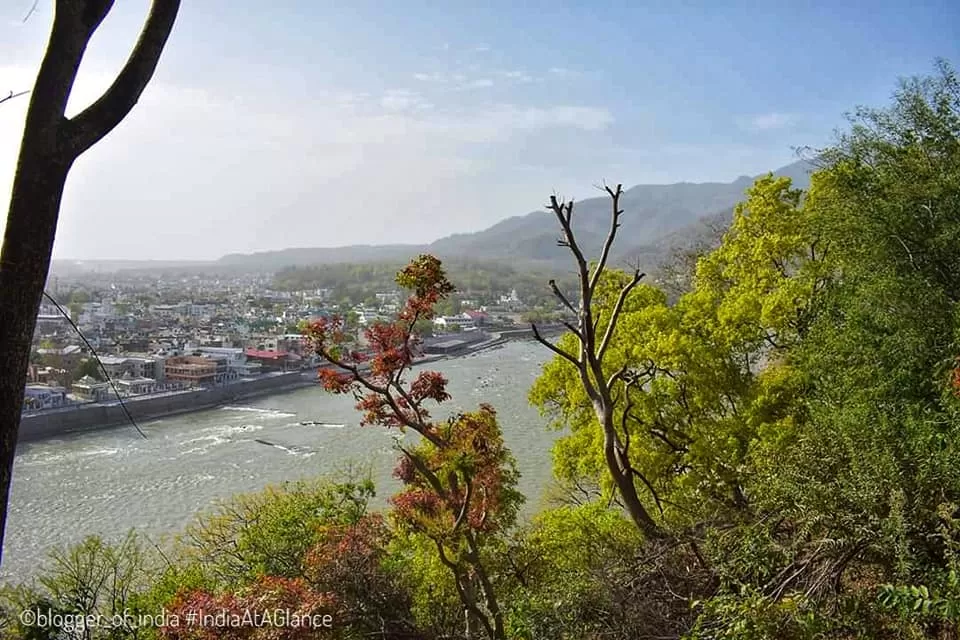 This place is ideal for photography. You will see many paintings on wall which will give you perfect location to click your new DP. You need at least 1 hour to explore this ashram. You can spend your time here. So much fresh air and positive vibes this place gives.
Then I decided to return after a long day.
Next morning again I woke up early as that was my last day in Rishikesh.
I left for Bhoothnath Temple. It is said that when Lord Shiva was going to marry goddess Parvati, then he had followed that path only. So Bhoothnath Temple is dedicated to Lord Shiva.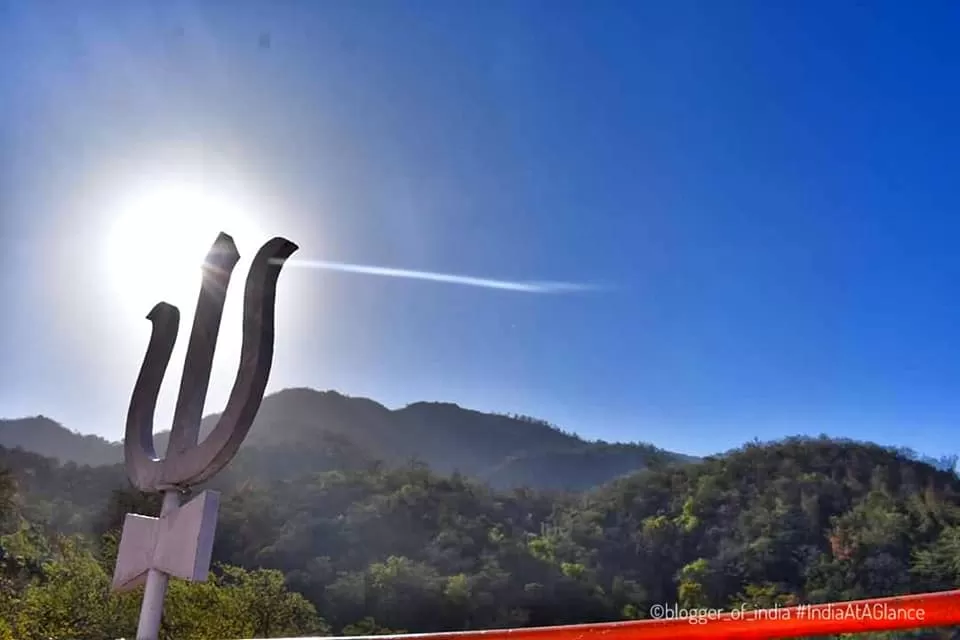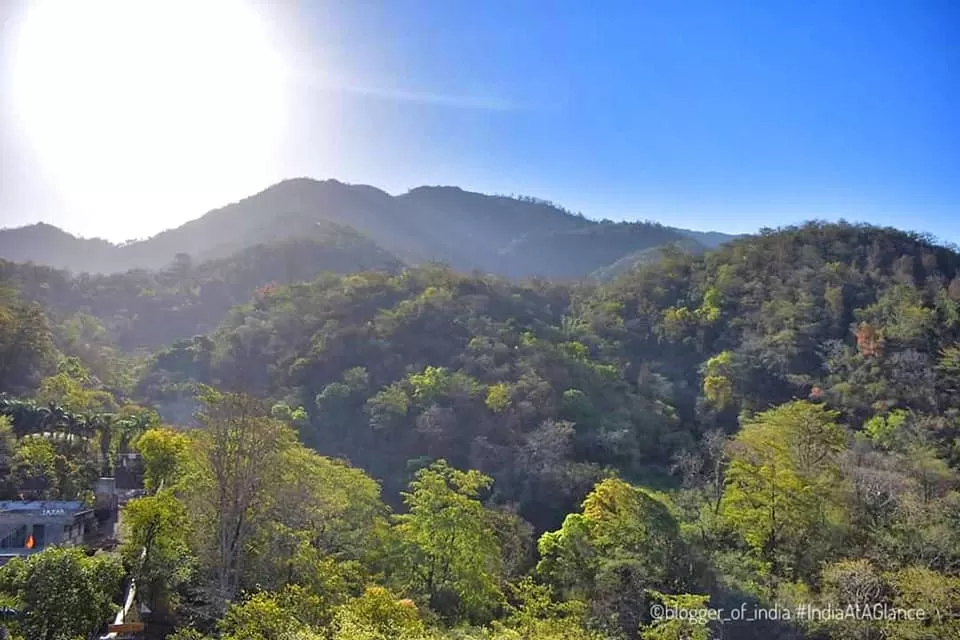 When you will go from Laxman Jhula towards Ram Jhula then you will get to see an ashram. Take left from that ashram to go towards Bhoothnath Temple.
Distance is approx 10 KM & road is full of greenery. Temple has 5 stories and on top, you will find great location to click some beautiful photographs.
On the entrance of Bhoothnath Temple, you will notice a Rudraksh Shop, if you need original Rudraksh then buy from that place only.
You will get all type of Rudraksh from that shop only. After that if you still have some energy then visit Neelkanth Temple. You can easily find taxis from there only.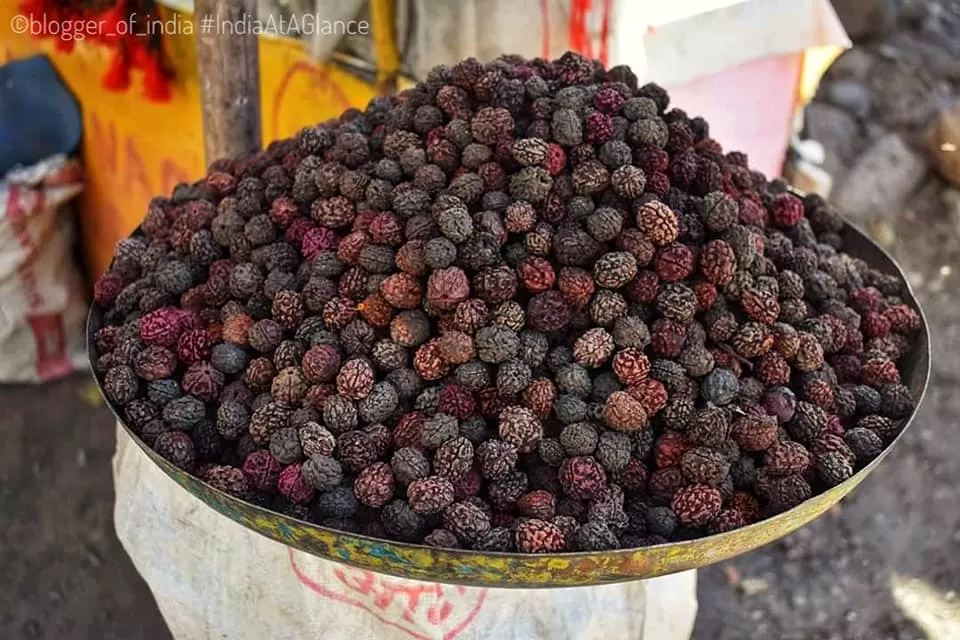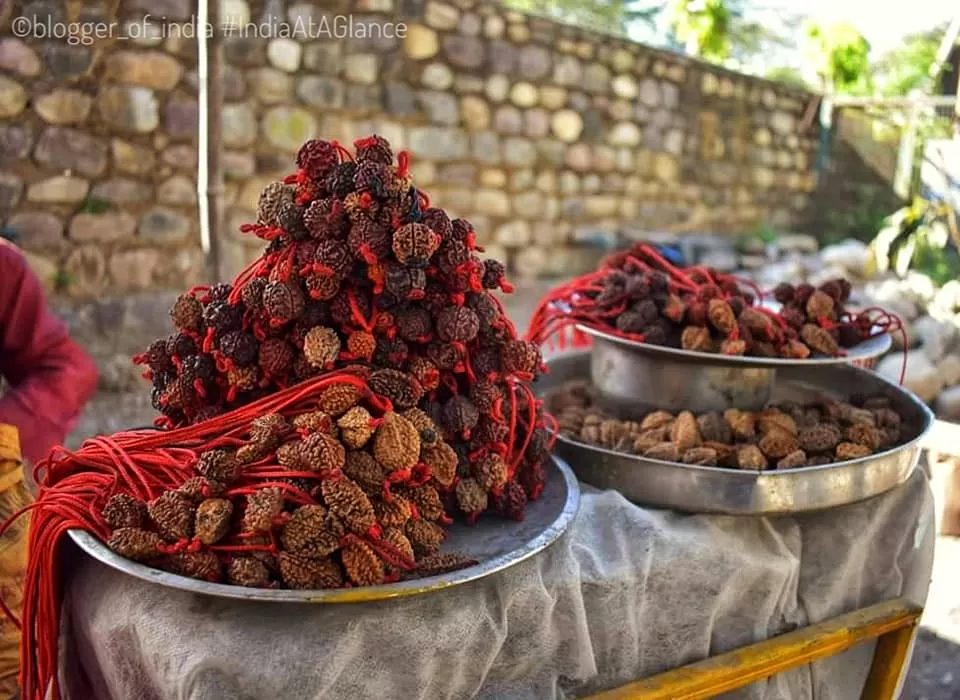 But as I was exhausted and that was my last day in Rishikesh then I decided to return to hostel to pack my bag.
At the end, i took my bus to Delhi and came with lots of beautiful memories of Rishikesh.
So it was all about my first solo trip to Rishikesh. Hope you guys will love it.
Feel free to comment and share your feedback.