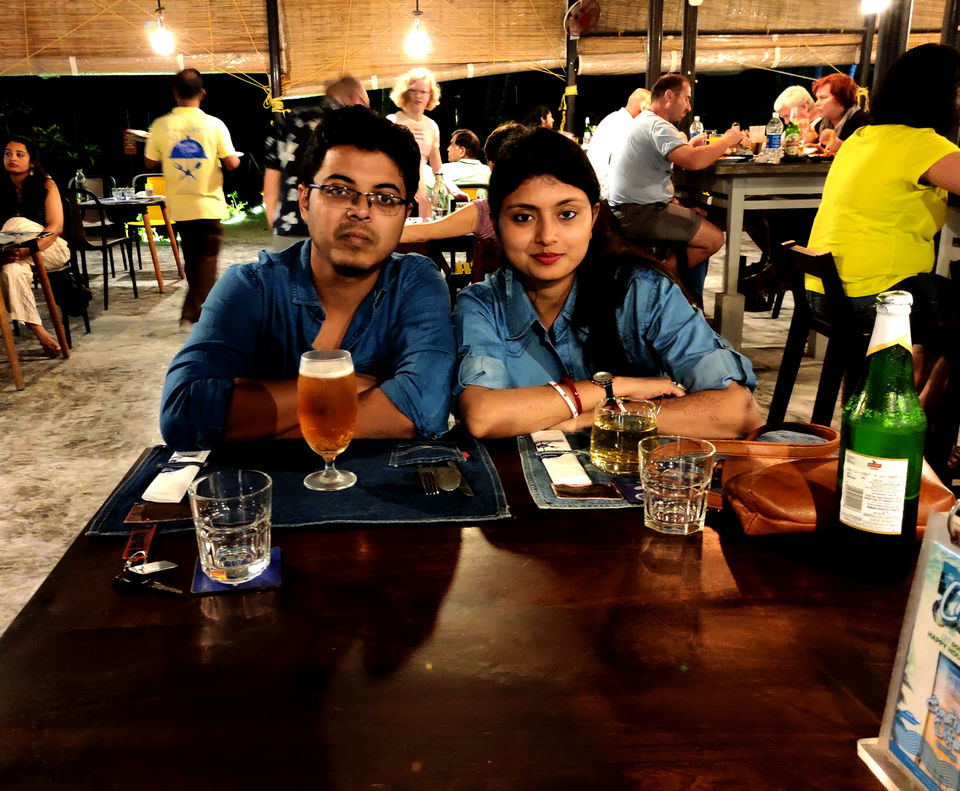 On the way to Havelock from Port Blair in Markruz, the feminine half of us picked up the brochure provided in the Cruz. It had lot of informations about what to do, attractions and most importantly ---- WHERE TO EAT!!! There were lot of good resort restaurants with varying costs, but one name was Different than others. So in that moment we decided where we will be spending the first half of the evening (The late evening is always reserved for us on the private beach with some yellow semitransparent juice made from grains).
So after spending almost the entire noon and afternoon on the pristine Radhanagar Beach (maybe in another post?), we prepared for Something Different. Yep, you read it right, the Bar n Restaurant does called "SOMETHING DIFFERENT"
We weren't sure what to expect. But it bowled us over. A very simple restaurant in a garage like setup, with tin shed, European style tables and when we entered they were playing Three little Birds by Bob Marley. We were mesmerized by the setup, tables were setup such a way that you won't be able to hear what people from adjacent tables are talking. The owner came to us and greeted us, that was so heart warming and set us in a beautiful table. By that time we were pretty sure about what to come.
The place even has a mini library which is full of books by varied author, but mostly happy ending and inspiring contents. This tells us what the place wants us to think while we are there. BE HAPPY!!!!!!!
We straight away ordered our precious yellow drink ;) and started to fight about what to order. It has a variety of food items from Chinese, to Indian starters and European dishes. The place is liked by westerners as well, as most of the tables were occupied by them.
Suddenly a person approached us in a chef's attire and asked us what we are expecting from him. We never thought a chef of a multicusine restaurant would ask us that. So we said something fishy. He suggested Tuna Hariyaly Tikka. Man that was awesome. Moisture of the fish was intact, very little crunchy burning spots on the fish cubes, coriander and mint marinated. Then we tried the attraction of the evening, Crab meat balls. Crab meat was extracted out of it's shell and made in crunchy oval shaped balls. This was also delicious. You can try other dishes as well, but they are specializes in fish items.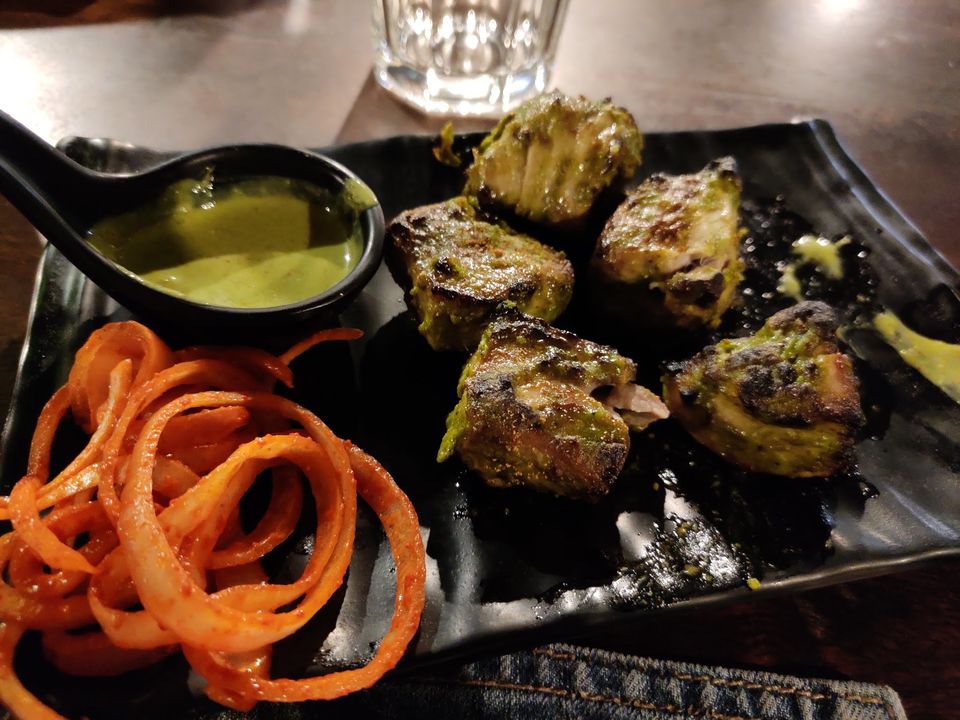 In between all eating and drinking, we wanted to explore the area. The place has a private beach as well, and on preorder they can arrange a candle light dinner for you. Back side of the restaurant is very beautiful and well maintained. Romantic atmosphere were created using small lights on the path way. And the spot for candle light dinner was mesmerizing.
As the evening proceeds people started to pour in, and they started live music. A north eastern band was playing such mild unplugged versions of Bob Marley, Jim Hendriks , Burning Spear and my personal favourite Curt Cobain. People started to enjoy and the boozes started to flow. Such a happy and vibrant ambience that we decided to skip our ritual of late evening stroll on the beach and stay for sometime.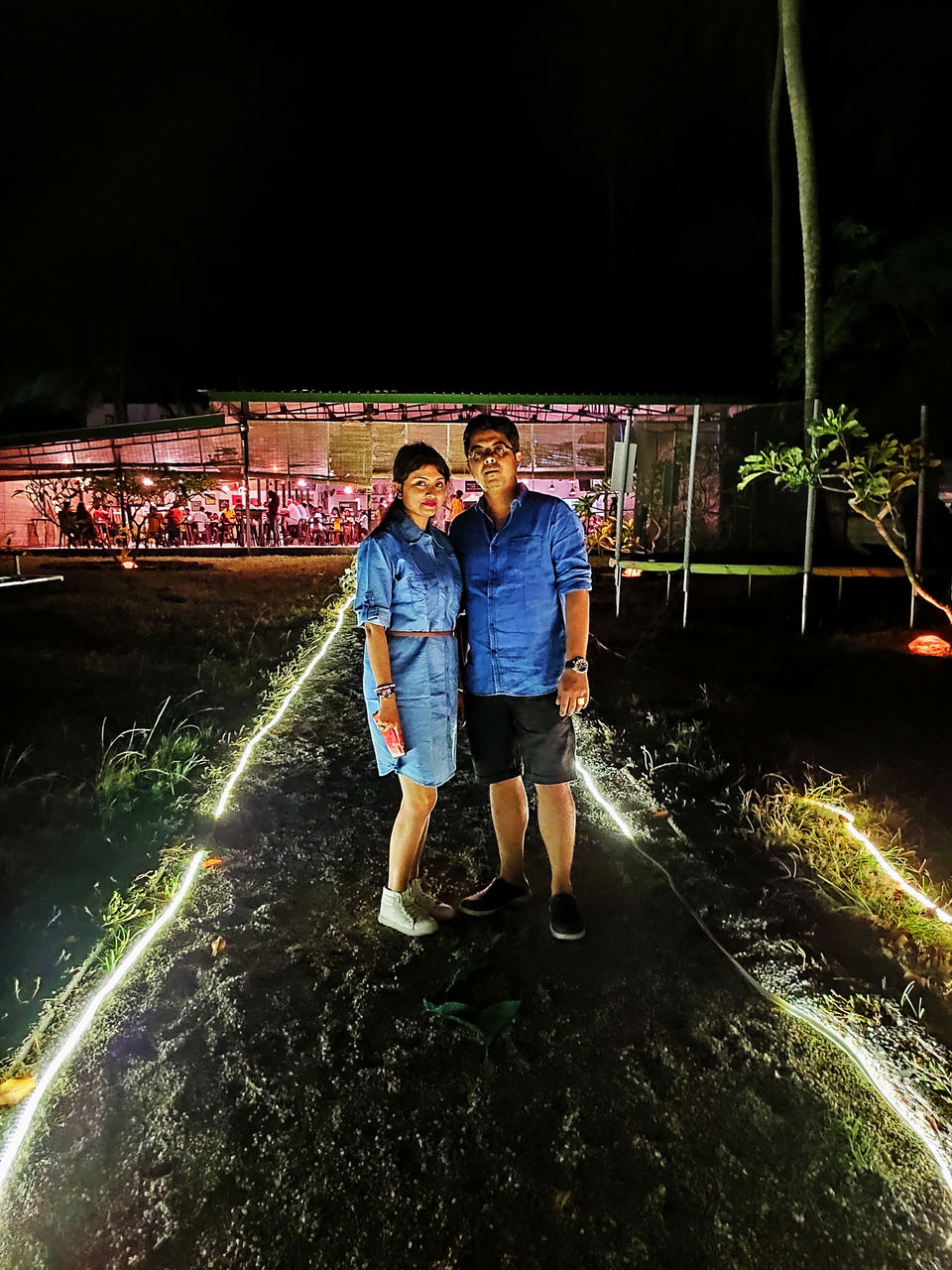 The surprise of the evening was yet to come. When we had our full concentration on the crab meat, someone from the staff came to us and asked if he can take a photo and we said why not. We were happy. We thought it would have been for their ads. Suddenly he came and set up that photo, printed in a 4 by 6 frame with Something Different written on it. It was for their ad, but such a delicacy and idea from the management. It made the evening more beautiful.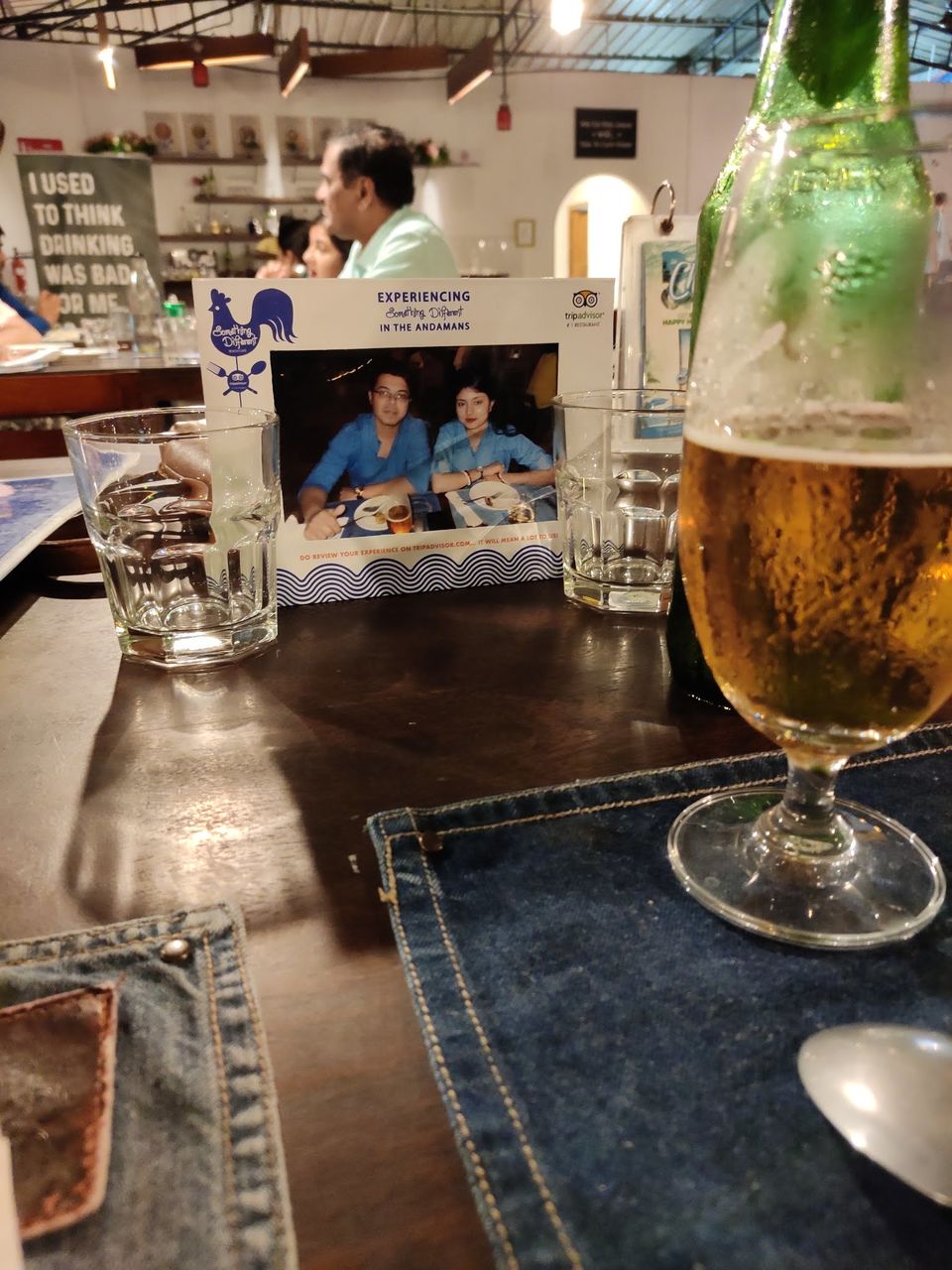 The place was a bit secluded and the road to it is pretty well not maintained. But the good thing is that they do provide pick and drop without any extra cost. The evening came to an end, we thanked the chef, the owner and stuff and returned to our hotel with memories of Something Different.
Follow us on instagram.....