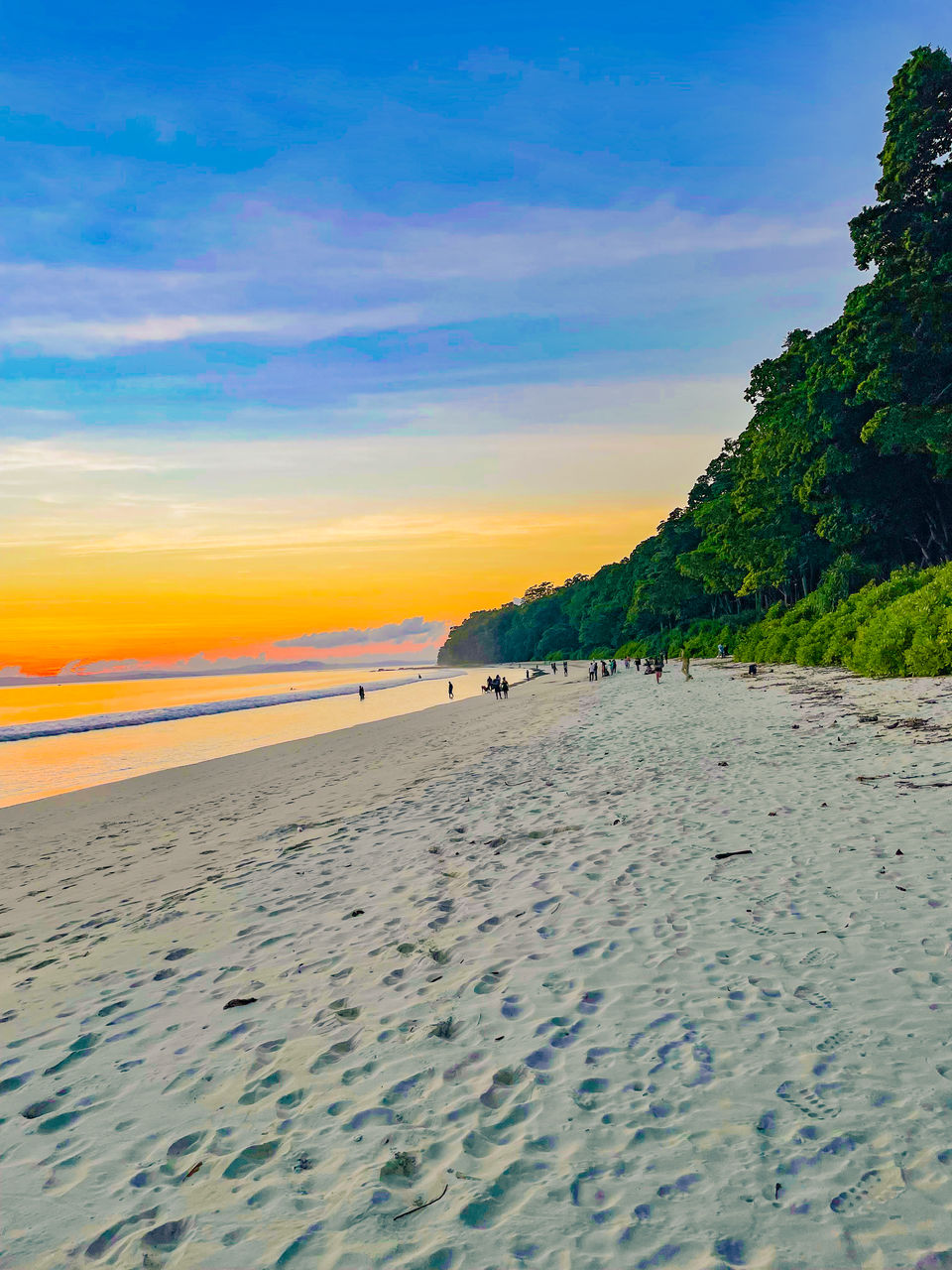 Every couple wants their honeymoon trip to be perfect and full of memories to be held back for a lifetime and choosing these paradise islands to fulfill ones wishes is an ideal start. But planning a trip to Andamans is not an easy call. You will find a ton of information on internet which can create a lot of confusion. From our own experience we are sharing a 7D/ 6N itinerary.
Key tips to follow:
1. Book your flights in at least a month in advance as this can drive up the budget. Almost all flights have a connecting route from Chennai/ Kolkata/ Bangalore to Port Blair. Early morning flights are a good option. Try to book a window seat on the left isle to get a breath taking view of the islands.
2. October to March is the peak season. So if you plan to visit during this time make sure to do hotel bookings in advance as the best ones get booked early. Also book cruise/ ferry tickets in advance to avoid last minute rush.
3. Except Port Blair network availability is less and internet connectivity is very poor. BSNL and Airtel are the only ones having connectivity for call across various islands.
4. You should plan your first and last day in Port Blair to be on a safer side with your flight/ ferry bookings. Weather conditions can play a foul sport.
5. Lastly, the best way to explore and enjoy these islands is to get your own vehicle (scooty/ bike) starting Rs.500/ day, as transport options are very limited.
Day 1: Port Blair
Get on an early morning flight to have a whole day in Port Blair city. Better to book your cruise/ ferry post the day of arrival. There are plenty of decent hotel options to stay in. We chose Sea Hills Hotel as it was near to airport and city center.
As soon as you land in Andaman the first wish on anyone's mind is to head straight to a beach and enjoy the serenity. You can head to Corbyn's Cove beach which is approx. 8km away from the city. To one's expectations the beach has clear blue water and is surrounded by coconut palms allowing you to relax, take a walk and adore the scenery. There are a few restaurants to grab a quick bite.
If you like historical places you plan a vist to Cellular Jail (Kala Pani). Its a monument well preserved to show the struggles of freedom fighters. You can take a tour of museum and jail in daylight followed by a music & sound show in evening.
A walk to Marina Park is not to be missed which has a small stretch by the ocean. The islands have some exemplary sea food options but we being vegetarians kept it simple. You can find some food trucks for quick bites near the Marina Park facing the sea. If you want to enjoy some luxurious dinner and drinks, head to Sea Shells hotel where they have a rooftop restaurant with ocean view alongside bar and live music.
Day 2: Onboard to Havelock Island
Post enjoying a day in Port Blair, one should head to the most popular- The Havelock Island (also known as Swaraj Dweep), which is known for its white sandy beaches, crystal blue waters and some of the best diving options. We took the early morning Makruzz, which took almost 1.5 hours.
Radhanagar Beach- Head to the most famous Radhanagar beach. It is known to be one of the best beaches in Asia and the world. Surrounded by tropical forest, this beach boasts of soft white sand, turquoise blue water and picturesque sunsets. Go for a swim, sit by the shore, take a walk- this beach has got it all. No time is enough when you are on this paradise like shore.
Day 3: Staying in Havelock
KalaPathar Beach- Another jewel on Havelock island is kalapathar beach and visit is incomplete without visiting this. It is comparatively less crowded than other beaches and is situated in another corner of the island. This beach is famous for black rocks in the smooth white sand and blue water, setting it apart from other beaches. Sunrise is the best time to experience its beauty and capture the perfect portraits.
Elephant Beach- This beach is known for the water sport activities. You can reach here either through a speed boat (20 minutes) or muddy forest trail (30-45 minutes). This beach is also surrounded by reserve forest which is restricted for tourists. You can go for snorkeling, water activities. The best of all the options is famous Sea Walking. This is a must try experience even if you are going for scuba diving. You get to walk on the sea bed and look at the marine life very closely while simply standing and adoring the beauty. It is supervised by trained divers and is very safe and easy and especially for people who have doubts about doing a scuba.
Apart from these you can go for activities like night kayaking and scuba diving. Unfortunately we could not do our scuba diving due to bad weather conditions.
Day 4 & 5: Onboard to Neil Island
The third island to our journey was Neil Island (also known as Shaheed Dweep). This island is known for white sandy beaches named after the gods from Ramayana. We took the morning Makruzz which takes an hour to reach here from Havelock. Usually people plan only a day on this island but if you want to have the best of time with your partner we'll recommend you to stay here at least for 2 days.
Due to lack of network connectivity, you will find yourself cutoff from the world and sink in the peace and tranquility of this island. With it's laid back vibe, it is pleasingly different from Havelock and is best suited for people who want to spend relaxed time in secluded beaches. With no haste and little activities to do it is best for to explore around.
Laxmanpur 1 Beach: Known for the natural bridge formation this beach is covered with dead corals all over which acts like rocky formation. You have to walk down these corals to reach the bridge formation. These are a lot of patches in the corals where you can closely see some fishes, crabs and other marine life. Tip: Avoid taking guides at the entrance as the things on the beach are self explanatory.
Laxmanpur 2 Beach: Spend evening here to enjoy the sunset and grab quick bites from stalls on the beach. This beach is known for amazing sunset views.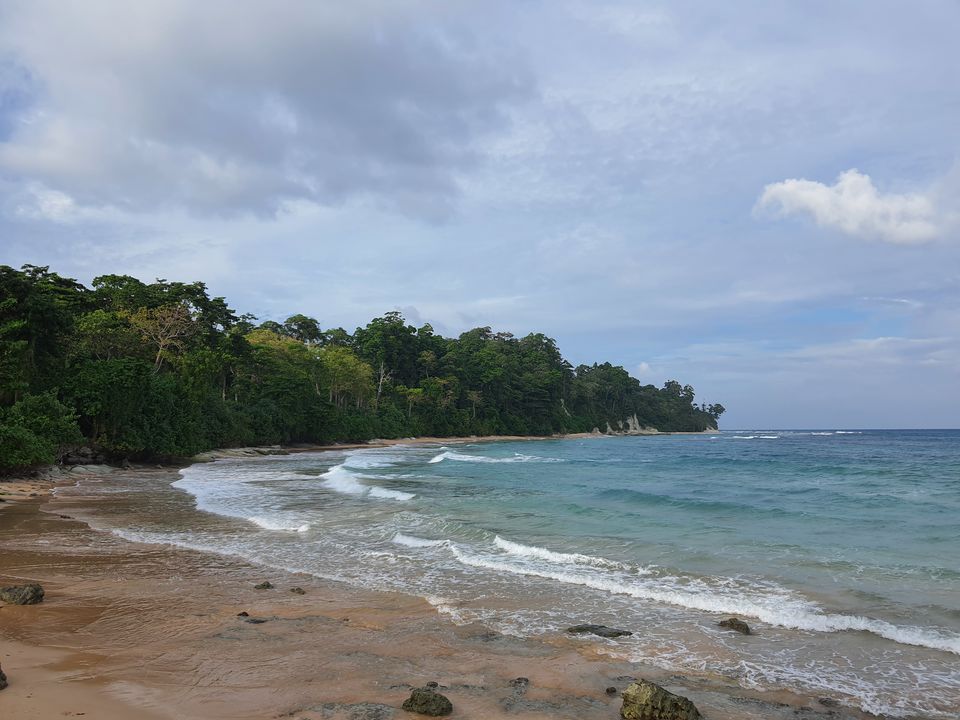 Sitapur Beach: It is loacated on another shore of the island and is known for amazing sunrise views. You have to walk down through the stairs to be on beach shore. Spend some time to enjoy the sea and wind.
The island is also known for taking scuba dives as the corals here are not much explored.
Day 6: Return to Port Blair
Reach Port Blair to enjoy one last of this amazing trip. We planned our last day stay in Symphony Samudra resort which is approx 30 km away from city center, near to chidiya tapu. This is one of the best resorts on the island and is recommended for people who want to spend this last day full of leisure.
You can also visit Aberdeen market to buy some souvenirs for yourself and your loved ones.
Day 7: Back to Home
Its hard to say goodbye to the amazing time that you have on this island. Take back a lot of memories and look back to remember one of the most wonderful time of your lives.
Travel responsibly and keep the place like the paradise you loved.