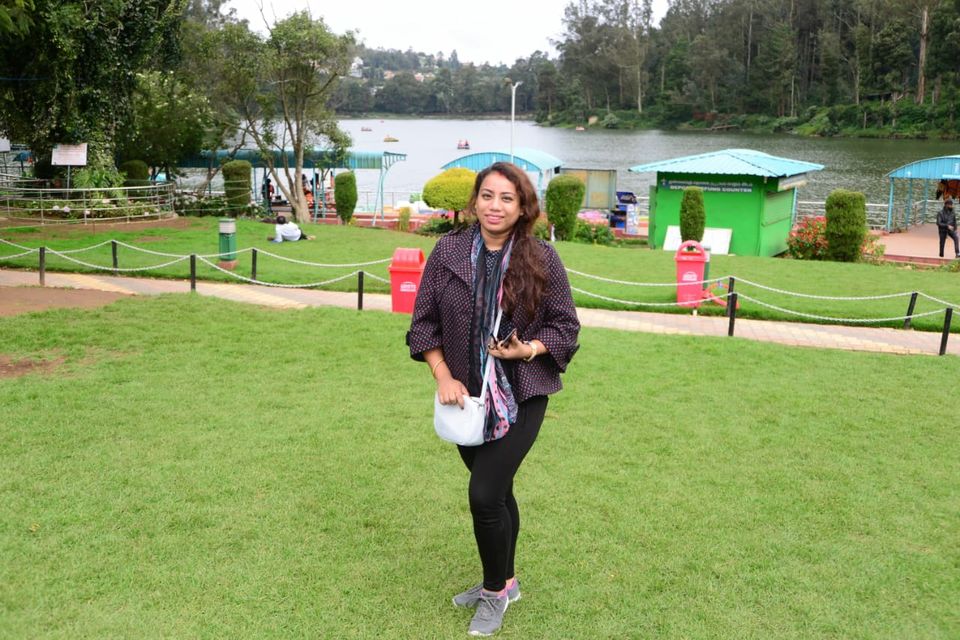 Well this trip was supposed to be with my sister but she got sick so I had took this all alone from Guwahati to Coimbatore then to Ooty , Tamil Nadu.  I booked a guest house via Airbnb near Coimbatore airport the range of the guest house was quite reasonable. I booked a cab to Ooty it took 3 hrs to reach there and the cab cost me around 1500 INR . After checked in at the guest house in Ooty I went for a walk to Ooty lake which was 5-10 mins walk from my guest house. The weather was quite pleasant .
Ooty lake is also known as Ooty Boat House which is  1 km from Ooty bus stand, opened by the Tamil Nadu Tourism Development Corporation. Boating is the main attraction at the lake. The boat house offers boating facilities with Paddle boats, Row boats, and Motor boats. It also features a garden, a mini train and an amusement park. Ooty lake is an artificial lake constructed by John Sullivan, in 1824.
The lake was originally intended to be used for fishing with ferries being used to travel across the lake. It gradually shrunk from its original size giving place to the current bus stand race course, and the lake park.
The Tamil Nadu Tourism Development Corporation on behalf of the Tourism Department took the possession of the lake in 1973, for providing boating facilities as a tourist attraction. The lake is surrounded by groves of Eucalyptus trees with a railway line running along one shore. During the summer season in May, boat races and boat pageantry are organized for two days. Entry fees for adult is RS 15/- and for children Rs 10 /- .A must visit place if you are in Ooty.