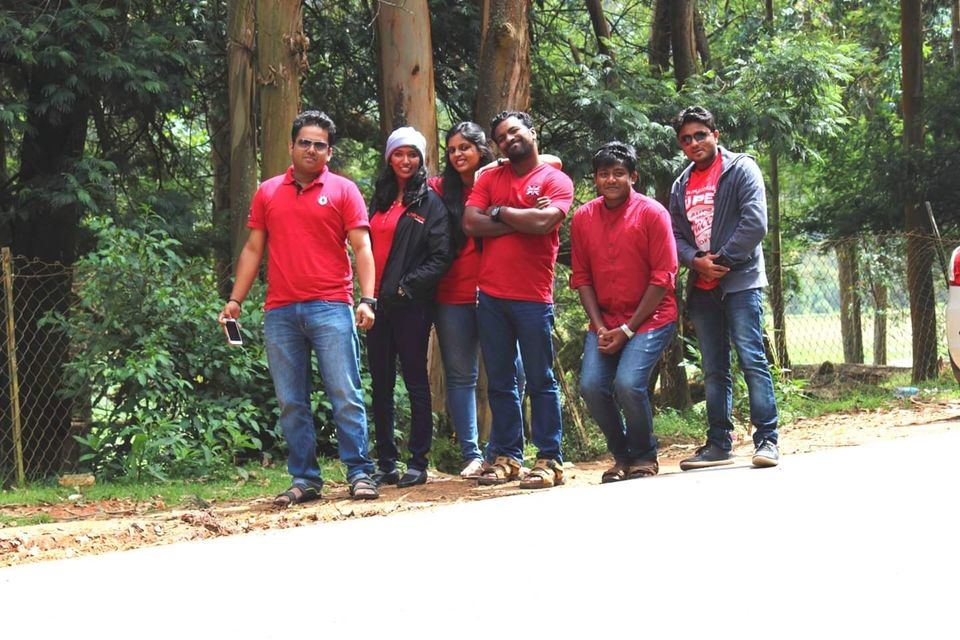 Udagamandalam (also known as Ootacamund) and abbreviated as Ooty, is a town and a municipality in the Indian State of Tamil Nadu. It is a popular hill station located in the Nilgiri Hills.This beautiful town comprises of a number of Gardens and parks that house varieties of flora. Ooty Lake, Pykara Dam and Parsons Valley is the most visited attractions around Ooty. If you have an early reservation you can ride one of UNESCO's world heritage 'The Nilgiri Mountain Railway'.
You can also spare a day to visit places in Coonoor or Gudalur apart from Ooty. You would need at least 2 whole days to cover all the places along with minor attractions in Ooty if you are a one time visitor. We have listed our favorite and easy to cover spots below. There are other attractions like Avalanche lake, Emerald Lake and Upper Bhavani Lake which are a bit further away from town but worth visiting.
Nearest Airports: Coimbatore (88 km), Kochi (268 km), Bangalore (295 km)
Temperature: 12°C to 20°C
Currency: INR (Indian Rupee)
Language: Tamil, Malayalam, English
Dialing Code: +91 423
Souvenirs: Homemade chocolates, Handmade soaps, Bee wax products, Honey
St. Stephen's Church, Ooty
St. Stephen's Church is located on the road to Mysore in Ooty. It is one of the oldest churches in the Nilgiris district, founded on 25 January 1830. The massive main beam and other timber in the church was taken from Tipu Sultan's palace on the island of Srirangapatna. A painting depicting the Last Supper is displayed on the wall on the west. The church also features stained glass windows depicting, among other scenes, the crucifixion of Christ and Mary holding baby Jesus in her arms.
Location: 2 kms from Ooty Town
Travel Time: 7 Minutes
Timing: 8:30 am – 5:00 pm
Ooty Lake
The artificial lake covering 65 acres with a boat house, is one of the most visited spot in Ooty. The boat house offers boating facilities with Paddle boats, Row boats, and Motor boats. It also features a garden, a mini train and an amusement park. Personally we would avoid this spot as it is too crowded and prefer the boating at Pykara Dam mentioned below.
Location: 1.5kms from Ooty Town
Travel Time: 5 Minutes
Timing: 10:00 am – 6:30 pm
Pykara Dam
The dam is near the main Ooty–Gudalur road and includes a power station. One of the oldest power plants in south India. A boat house on the Pykara Reservoir is an added attraction. The boat house with restaurant is maintained by Tamil Nadu Tourism and Development Corporation. It consists of several boats and has motor boats which are allowed for 20 minutes and speed boats which are allowed for 10 minutes.
Location: 21kms from Ooty Town
Travel Time: 45 Minutes
Timing: 8:30 am – 5:00 pm
Pykara Waterfalls
Pykara River and the waterfalls the river produces as it negotiates the curves and heights of the mountains is one of the most beautiful and majestic sights that you will get to see in Ooty. Located 20 kms away from Ooty in the Ooty-Mysore road, the lake has been developed into a thoroughly enjoyable picnic spot.
Location: 20kms from Ooty Town
Travel Time: 40 Minutes
Timing: 8:30 am – 5:00 pm
Wenlock Downs 9th Mile Shooting Point
The picturesque set of hills have made it a preferred location for shooting of many films. If you love photography then this is the best place to be.The steep climb to the main view point up till the Shooting Point gives a definite high.
People often go horse riding at this place though it's best enjoyed on foot. With a calm lake alongside the route leading to the point, it makes for a good picnic spot. You can find vendors with Ooty carrots at the foothill, if you love raw carrots then it's a must buy.
Location: 15kms from Ooty Town
Travel Time: 30 Minutes
Timing: 8:00 am – 6:00 pm