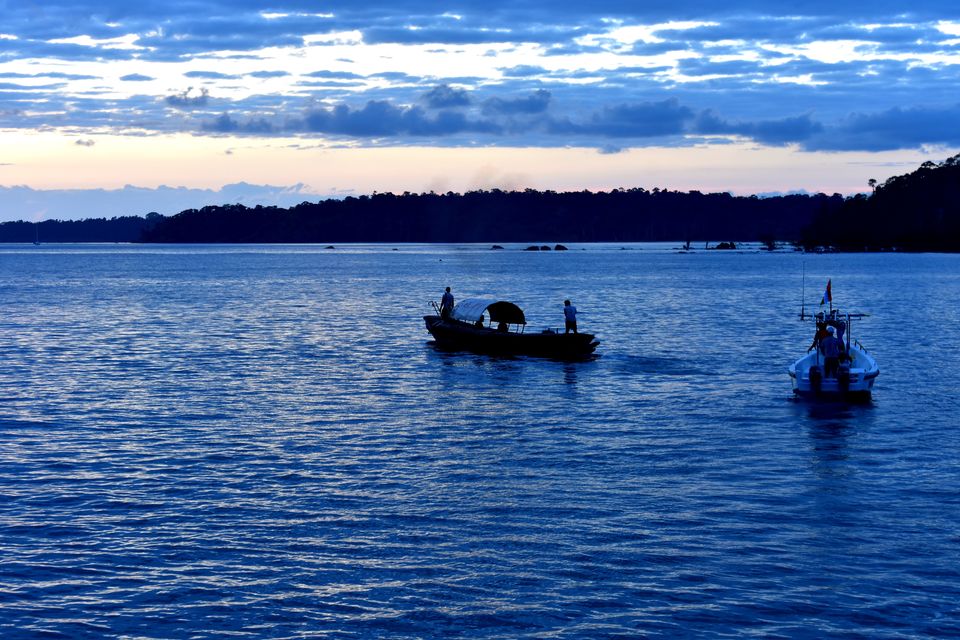 Andaman and Nicobar Islands - Andaman and Nicobar Islands, one of the seven union territories and also the most beautiful, located at the juncture of the bay of bengal and the Andaman sea. It's capital is Portblair. It's the largest union territory in India, area wise. This place has a total of 556 islands but only 37 are populated by the people. Nicobar Islands are not open for tourism as its the motherland for two major tribes. Also because it's quite faraway from the populated islands, it is quite vulnerable to invasion of other countries.
The first time when I had visited Portblair, I was bewildered by the number of tourists visiting this place and making the most out of the palpable beauty. This was my second time and this place is always such a pleasure to visit. This heavenly island is characterised by benign weather, crystal clear blue sea, breathtaking sceneries, exquisite cuisines and benign locals. This is an absolute heaven for the nature lovers. Apart from it being a natural beauty, it has got a hefty cosmopolitan touch as well.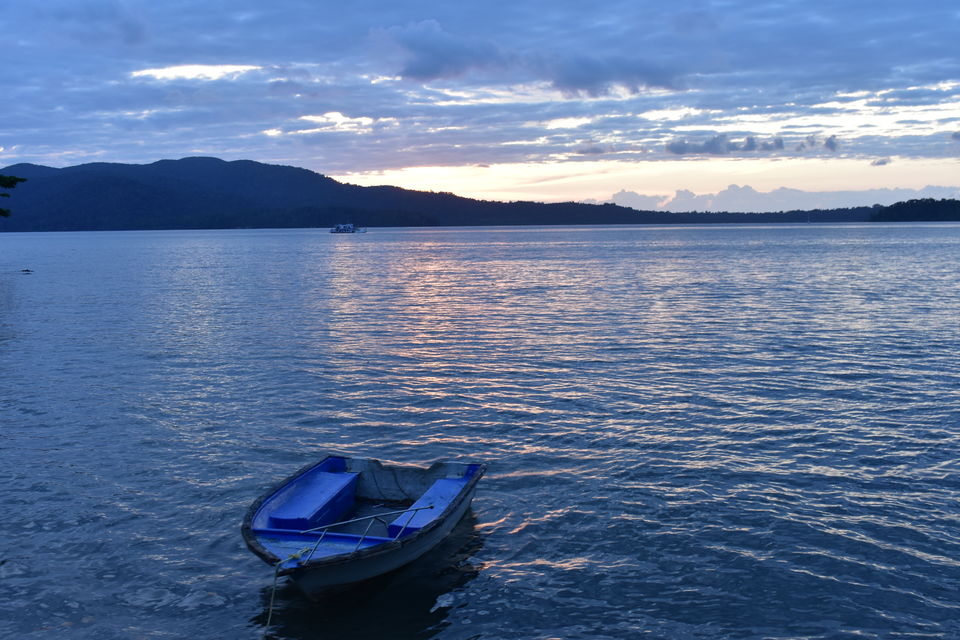 Day 1 : Arrival and Cellular Jail
The moment we got down at the Veer Savarkar Airport, I got this intense feeling that its going to be special.
The moment we got out of our flight, a strong gust of unpolluted, fresh wind hit us and it took my heart away with it. We hoped in a taxi and went to the comforting hotel we had booked for us.
The first place we visited was the Cellular Jail(ALSO KNOWN AS KALA PANI) and oh my god, you would be stunned to see its infrastructure. Also, the place had put us in the sombre mood as we got to know the history of this majestic jail. It was known to be the most cruel jail in the history of india, it now, has a reputation of being touristy and popular. Not missing out on Light and Sound show, it was inspirational and patriotic.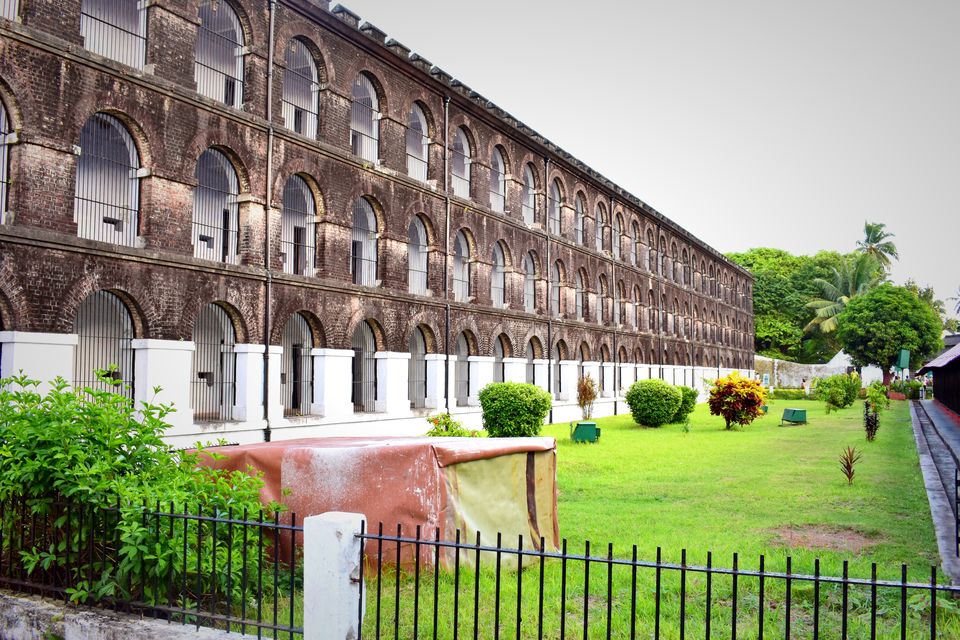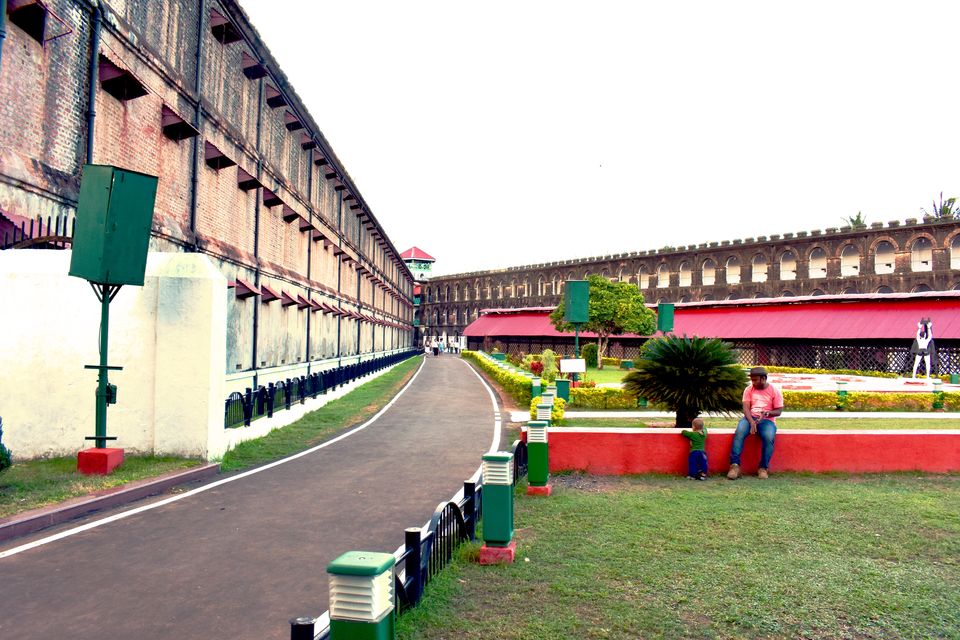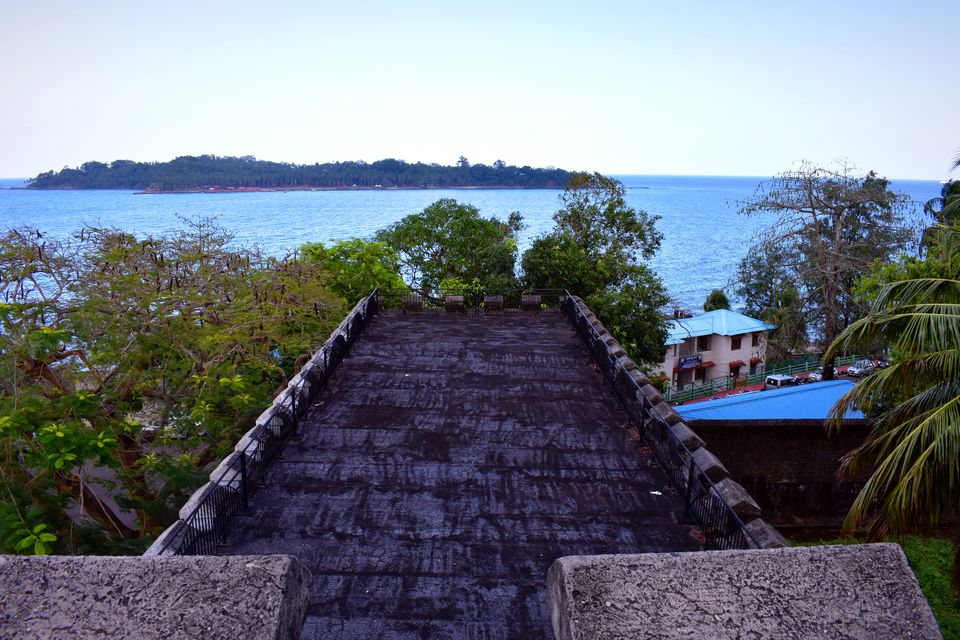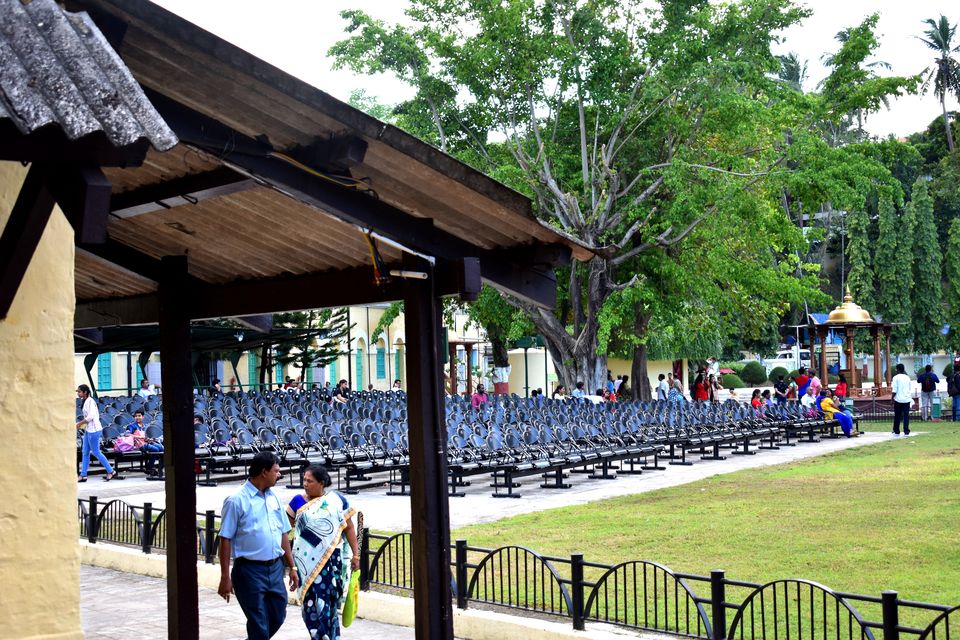 Day 2 : Chatham Saw Mill, Anthropological Museum, Samudrika Naval Marine Museum and Chidiya Tapu
Chatham Saw Mill - This saw mill is situated in the Chatham island of Andaman and Nicobar islands. It was set up in 1883. This saw mill holds the record of the Asia's oldest and largest saw mill and the untouched beauty of the mill makes it extra ordinary from rest of the mills. The site that you cannot afford to miss in the mill is the bomb pit, which has a gloomy history behind it. The Japanese attacked and bombarded the mill during the second world war and hence the bomb pit was formed.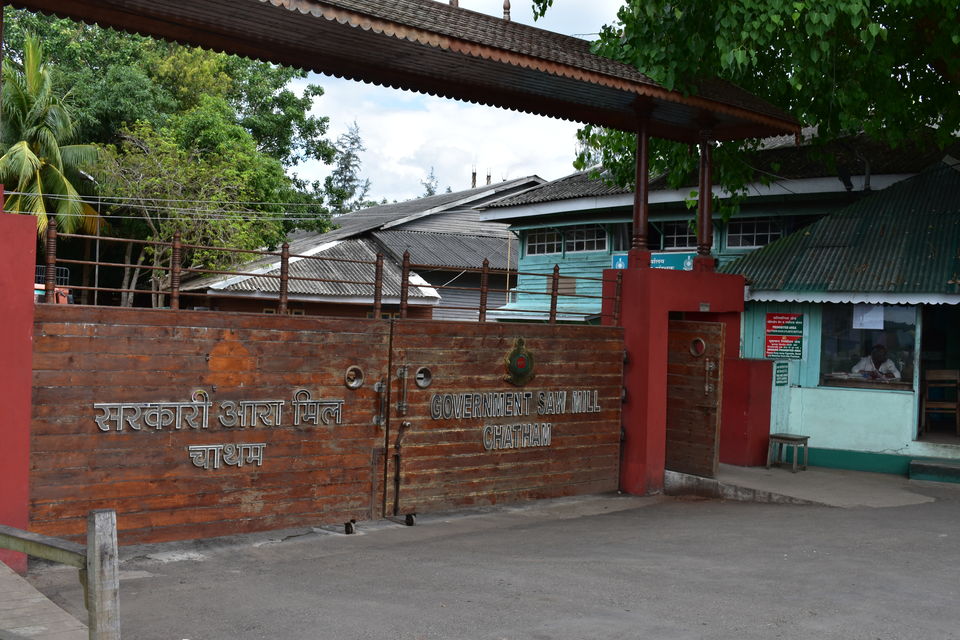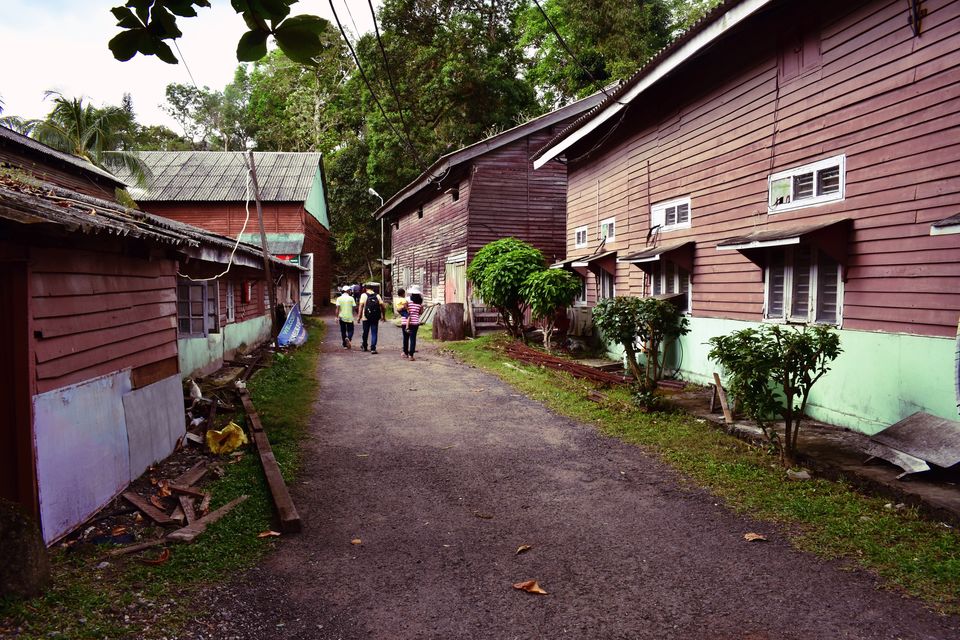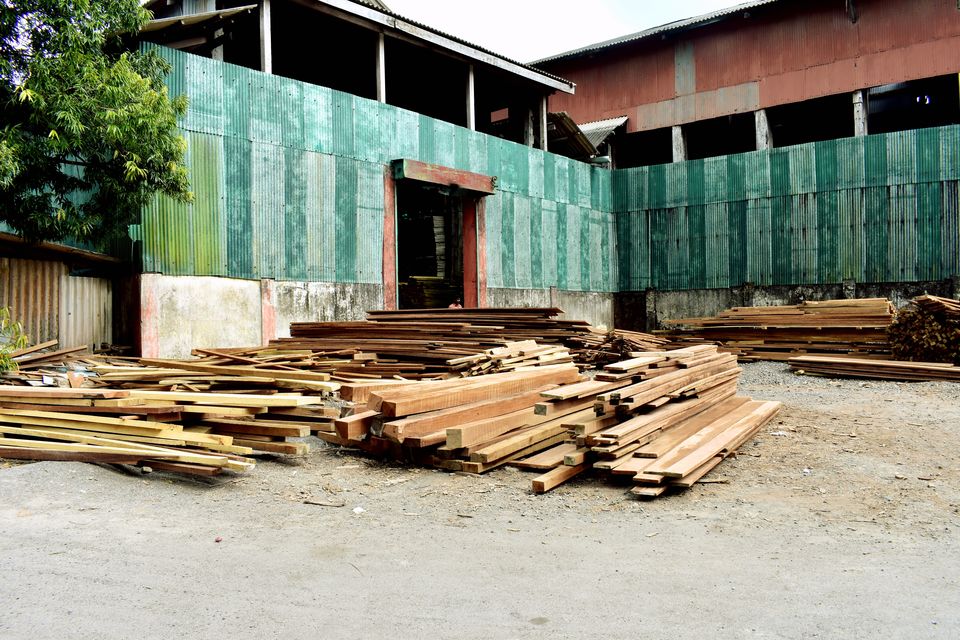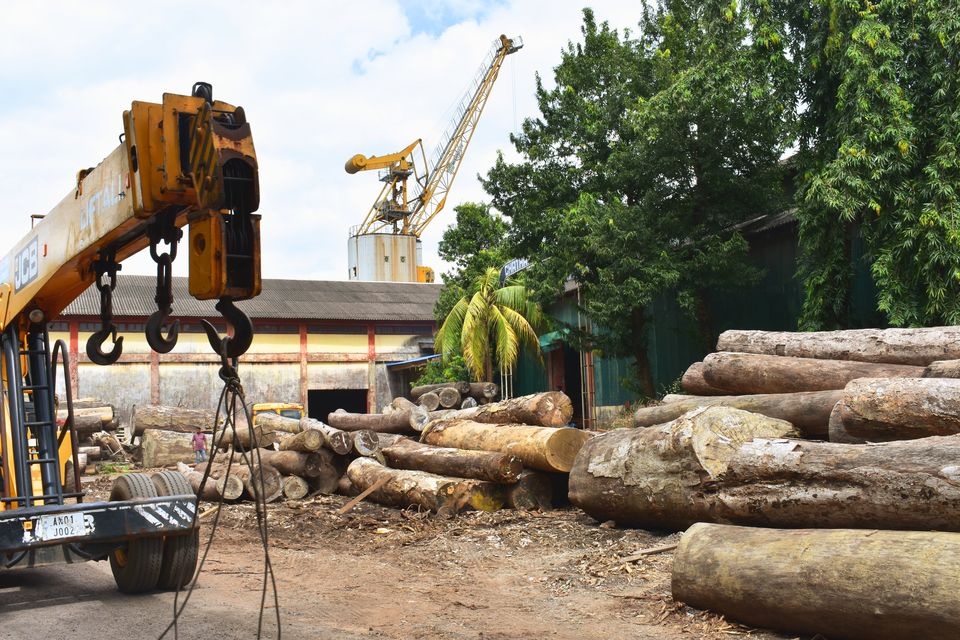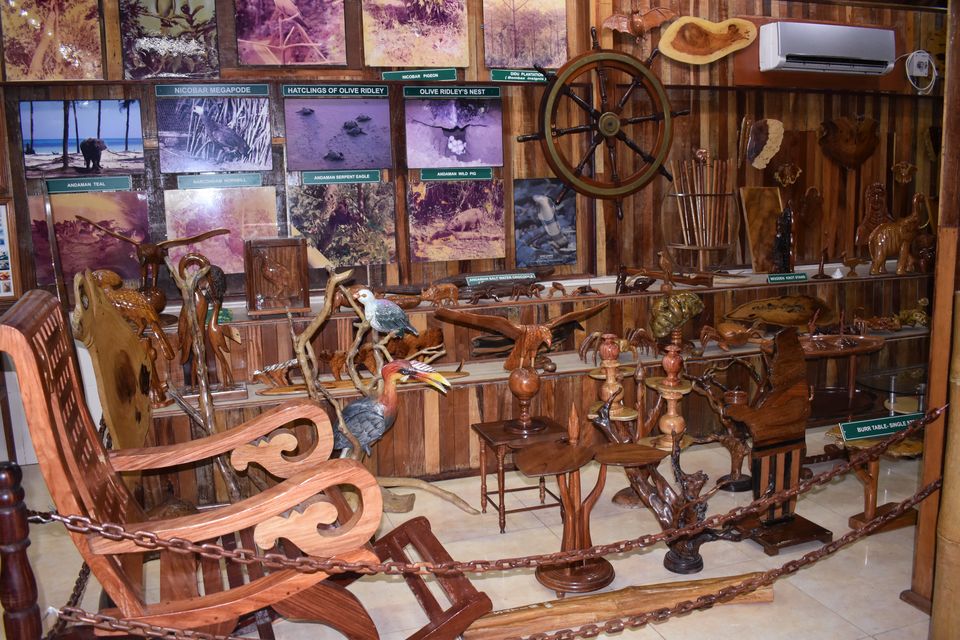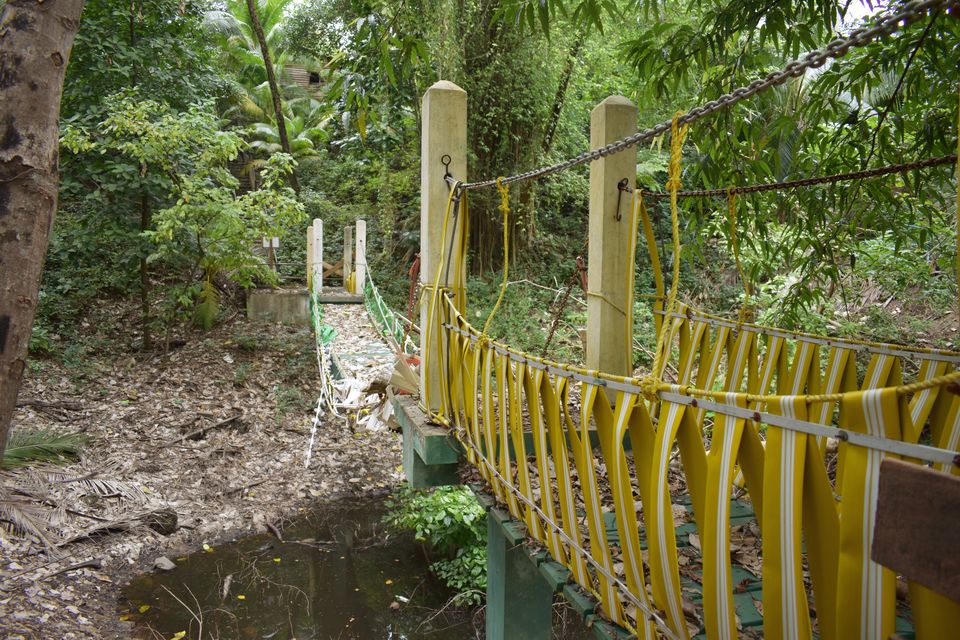 Anthropological Museum - A very well-maintained museums which has the vast collection of artifacts and other artistic, historical and scientific objects used by island's local tribes. It also sheds light on the history of these pristine islands. This museum is blessed with the cornucopia of reasons making it a must-visit in Portblair.
Samudrika Naval Museum - This museum is run by the Indian Navy and tends to create awareness about marine ecosystem and about various endangered fisheries. It has a plethora of collections of fishes, corals and shells. On the outside garden, you will come across a skeleton of a blue whale that was washed ashore on the Nicobar islands.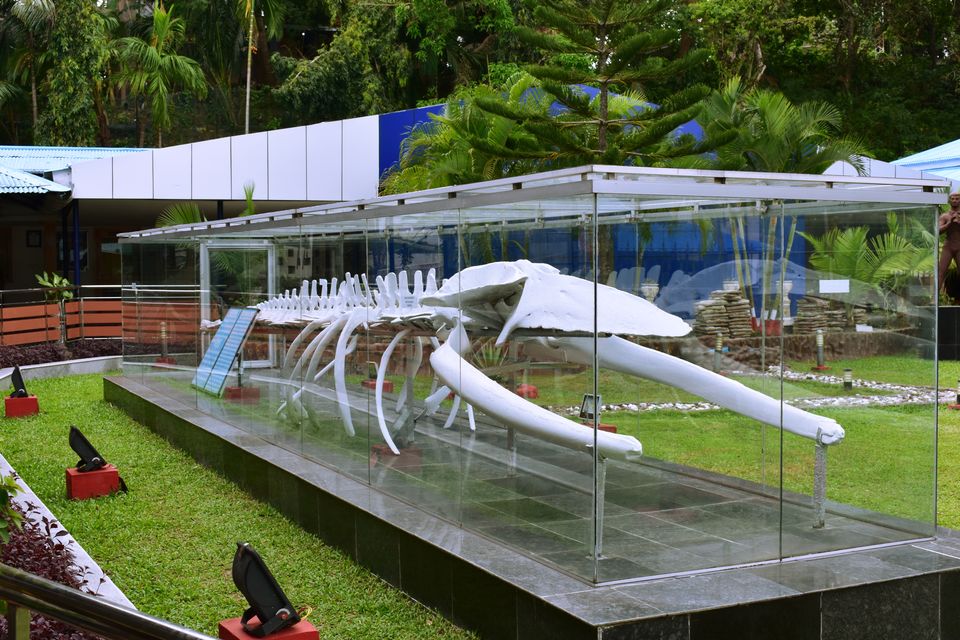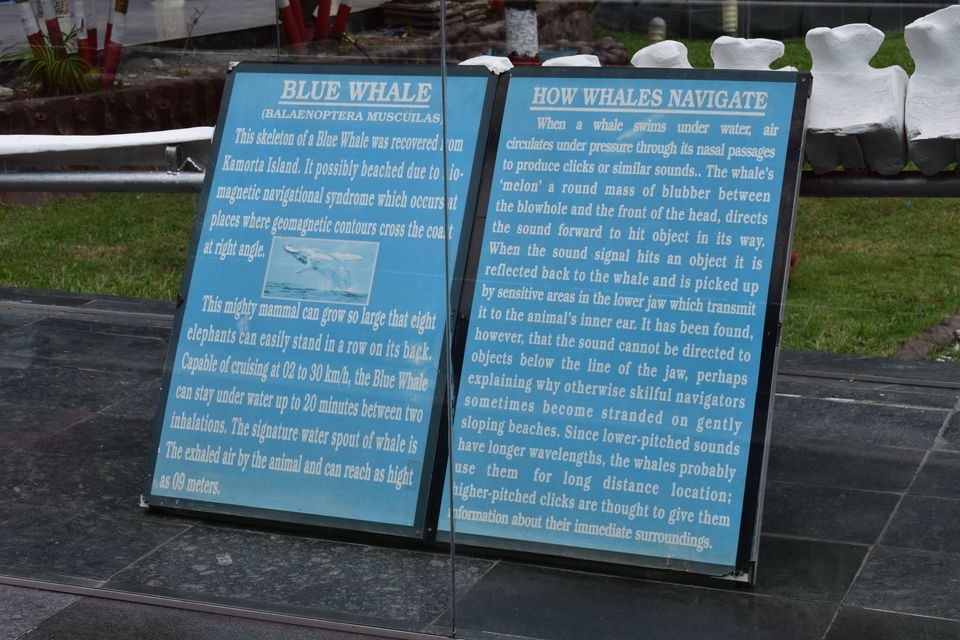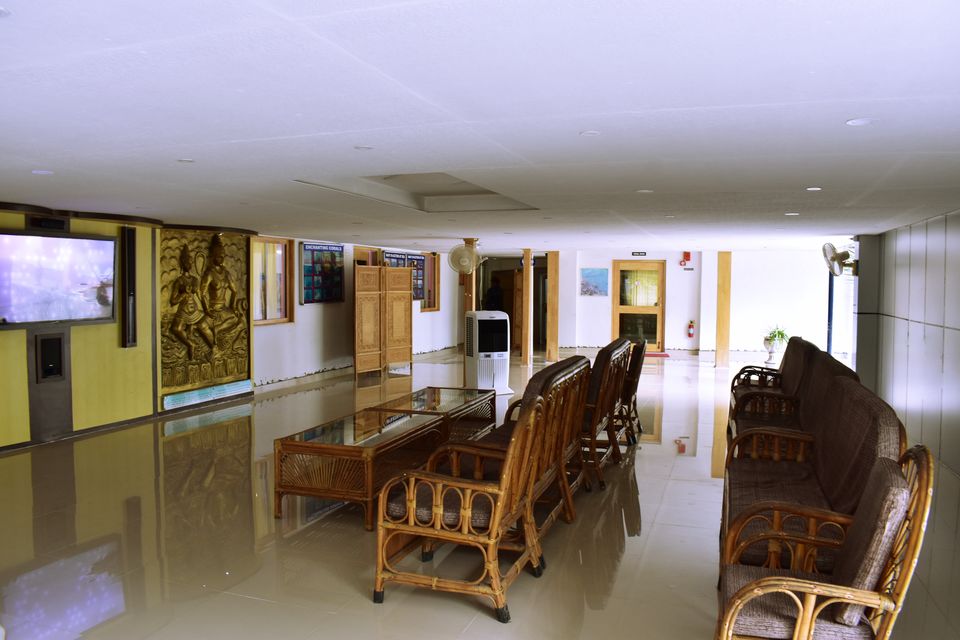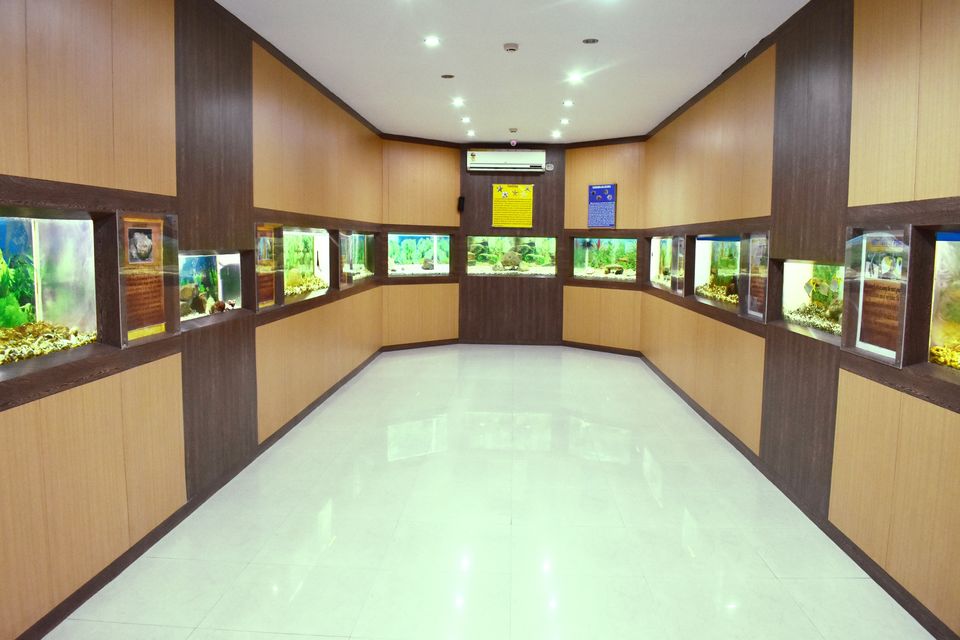 Chidiya Tapu - It is also known as the Birds island and a perfect place to watch the best sunset in Andamans. For an outdoors person, there is no way to experience tranquility than enjoying nature. Listening to the sound of oceans heartbeat while watching the sunset was serene. These islands are dotted with mangroves and a quiet forest, making it a paradise for nature lovers. These are also famous for 46 varieties of birds, orchids and white spotted deer. This place gave me a sense of relaxation and it was so peaceful out there that four hours went by without me even realizing it.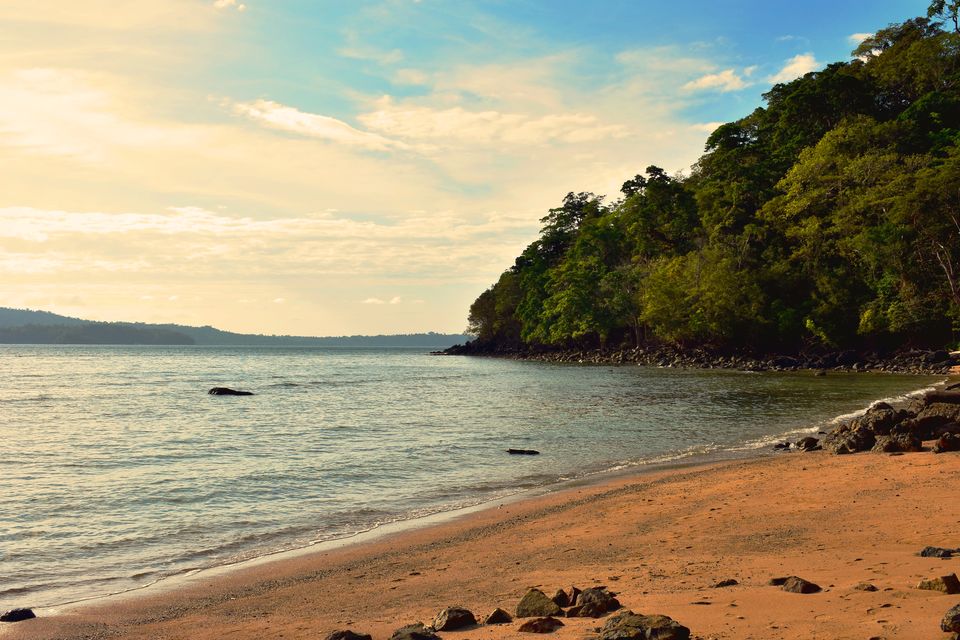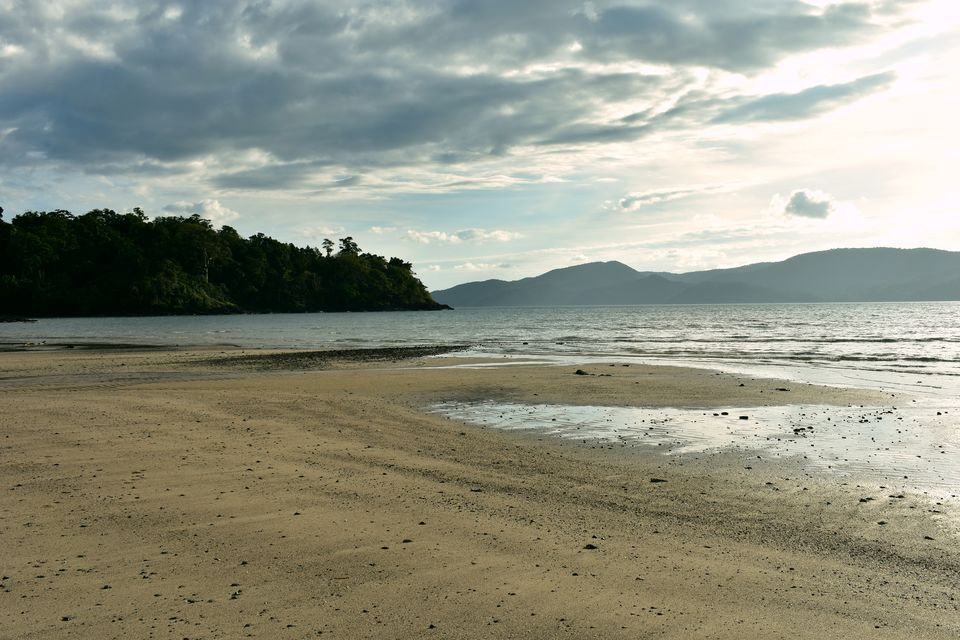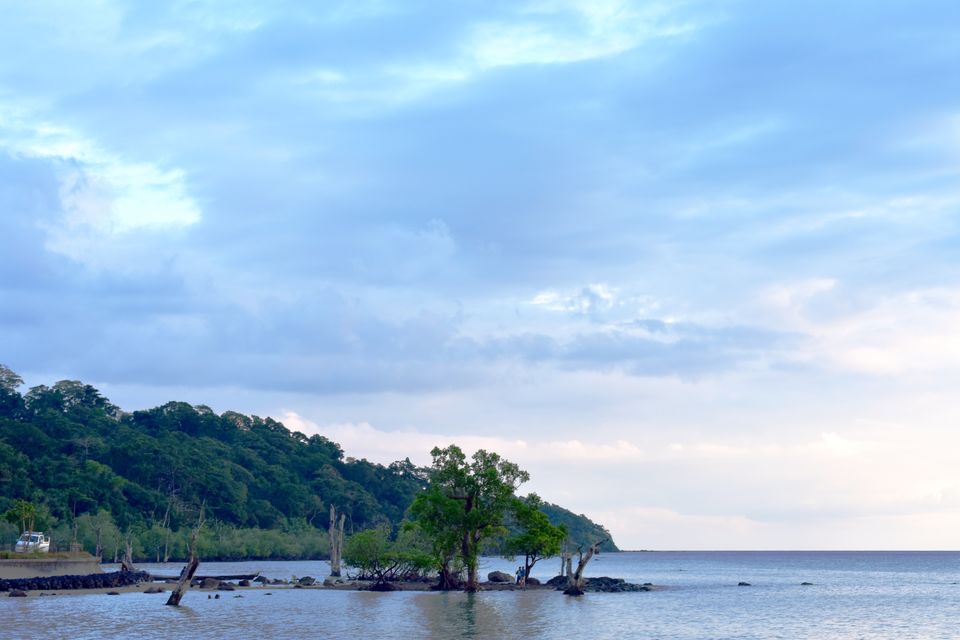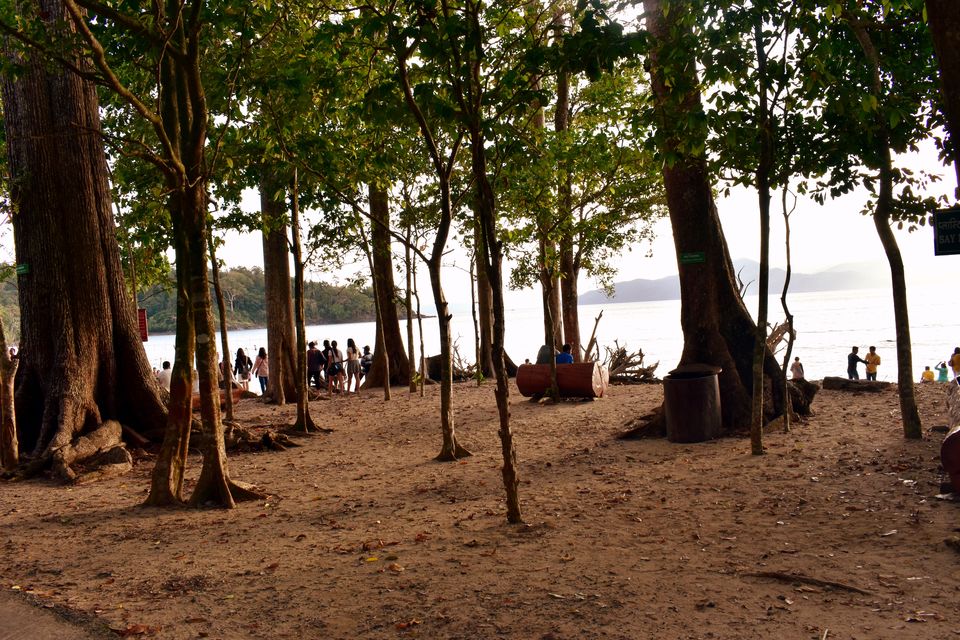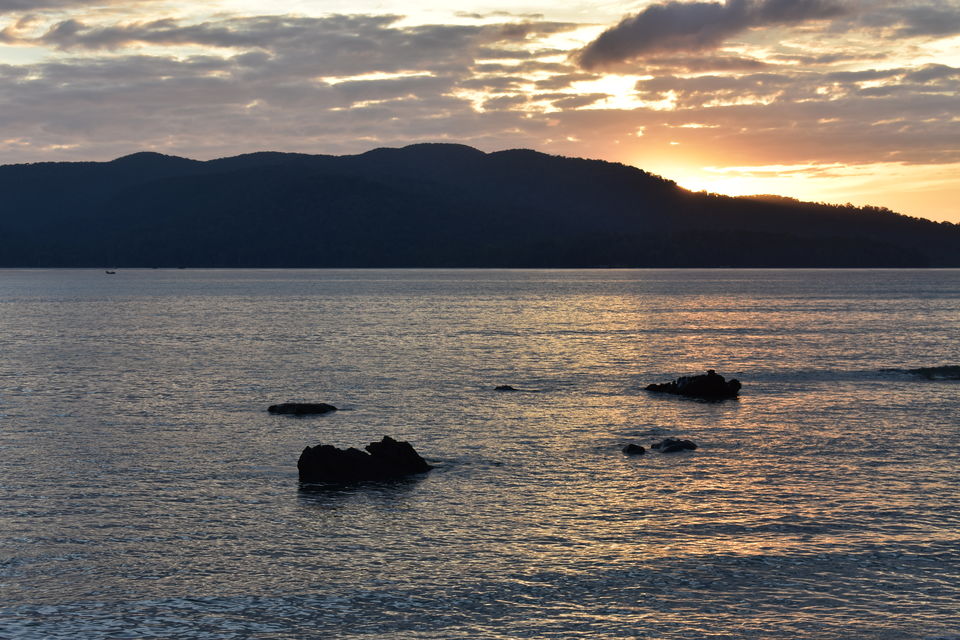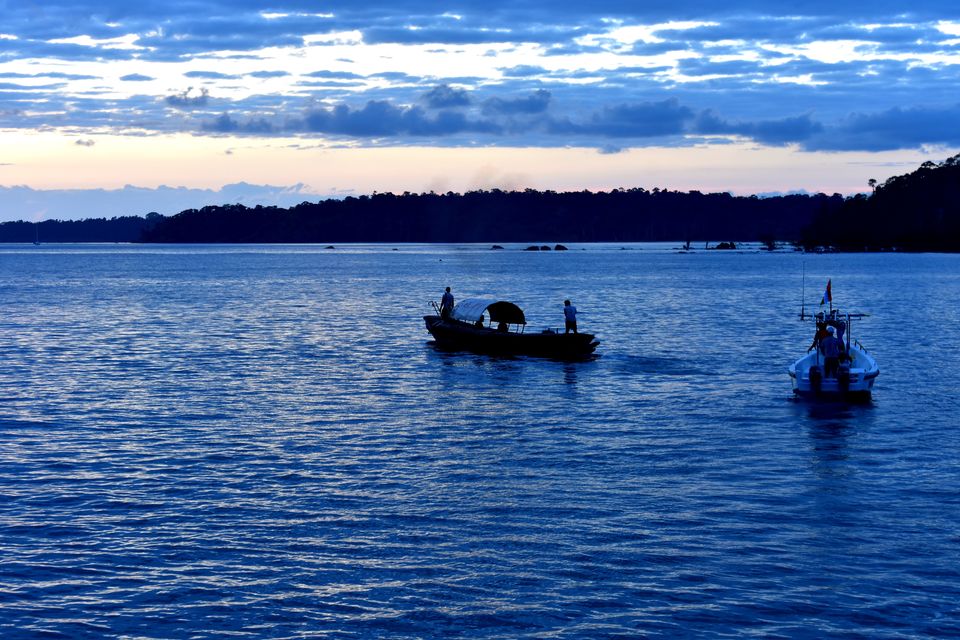 Day 3 & 4 - Havelock Islands
The last time when we had visited havelock, we took the luxurious Makcruzz but this time we wanted to try the different ferry which we booked through a travel agent. They played music inside the ferry and everybody was dancing and having the time of their lives. They also allowed us on the terrace of the ferry and it was one of the most ecstatic views I'd ever seen. I was blessed enough to see the dolphins as well. The moment we got off the cruise, after checking into our resort (they also had their private beach ), we visited the very famous and spectacular, Radhanagar Beach.It is said to be the hidden paradise on Andamans. The beach was not too crowded which made it even more gorgeous. The place had the right amount of humidity and breeze. It is awarded as the best beach in India by the Times magazine. The beach is embellished with soft, cushion-like, snow white sand which was a bliss to sit and walk onto. There are a few shops and a few shacks as well. The water was crystal clear and is good for various sports activities. I could stare into space for hours without having the urge to check my phone or have a thought that would cross my mind. We spent the entire day at the beach and it felt like hours of meditation.
PLACES TO EAT : Barefoot Cafe.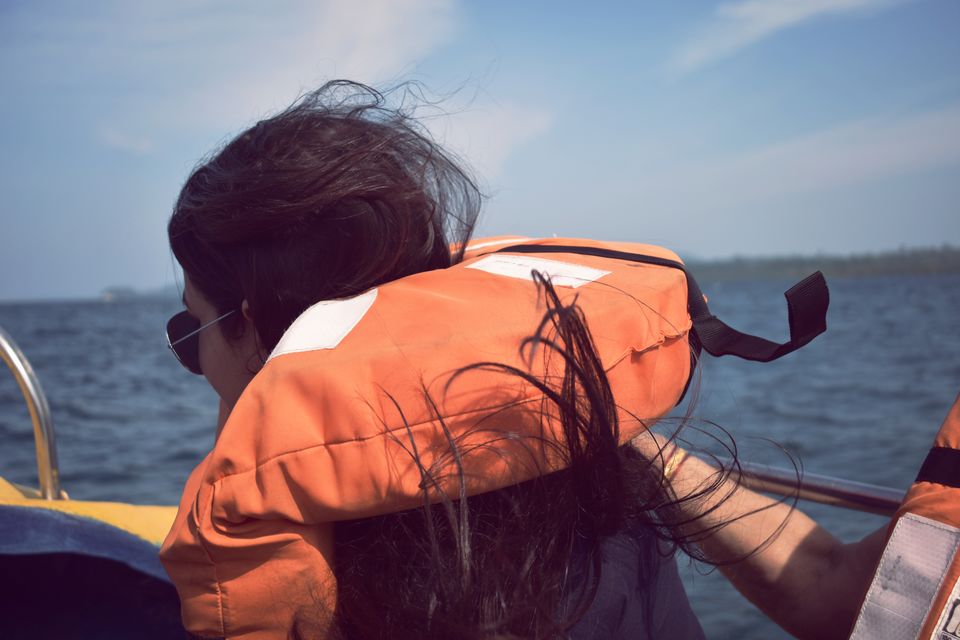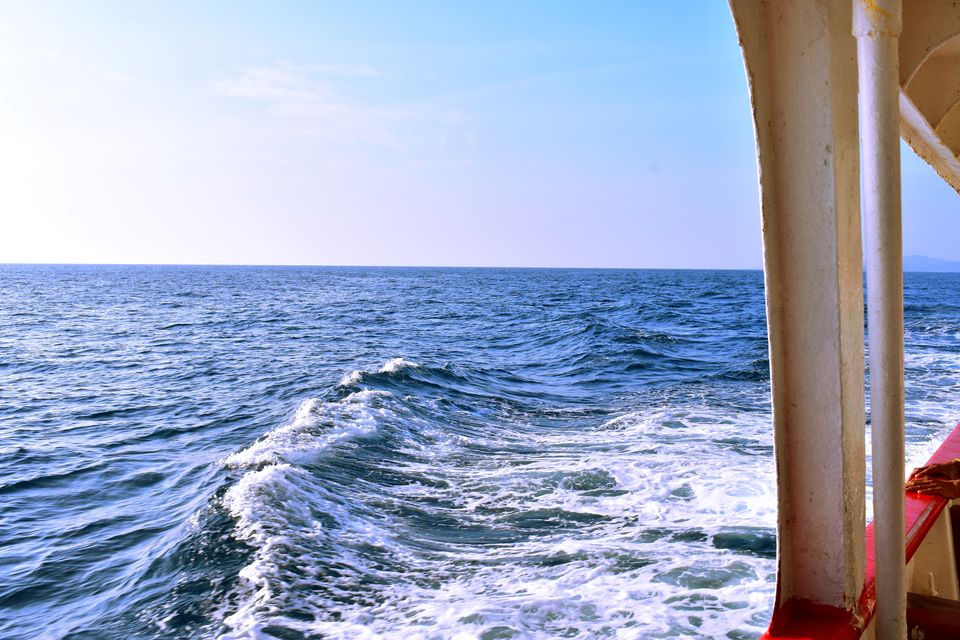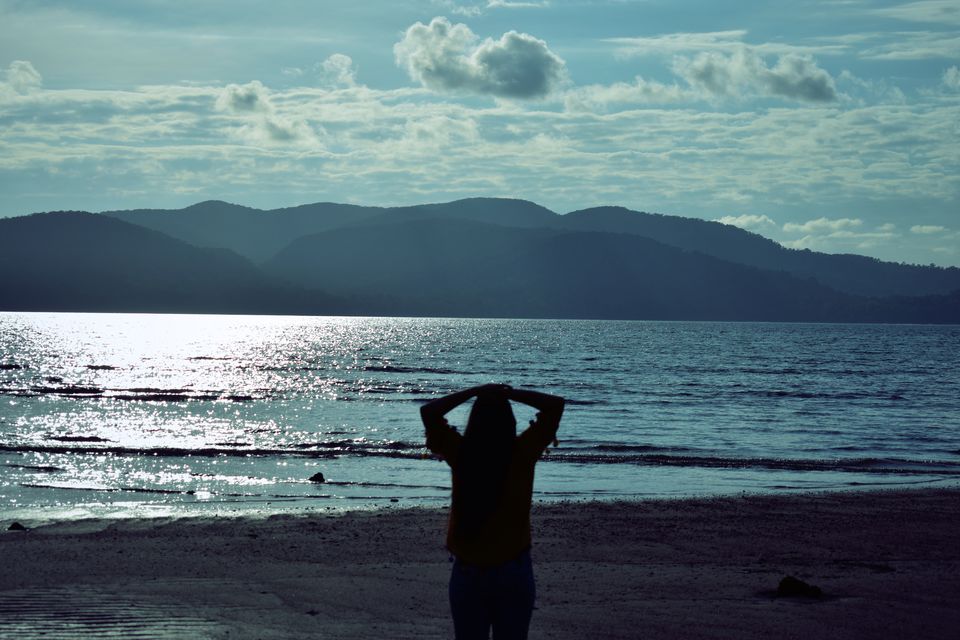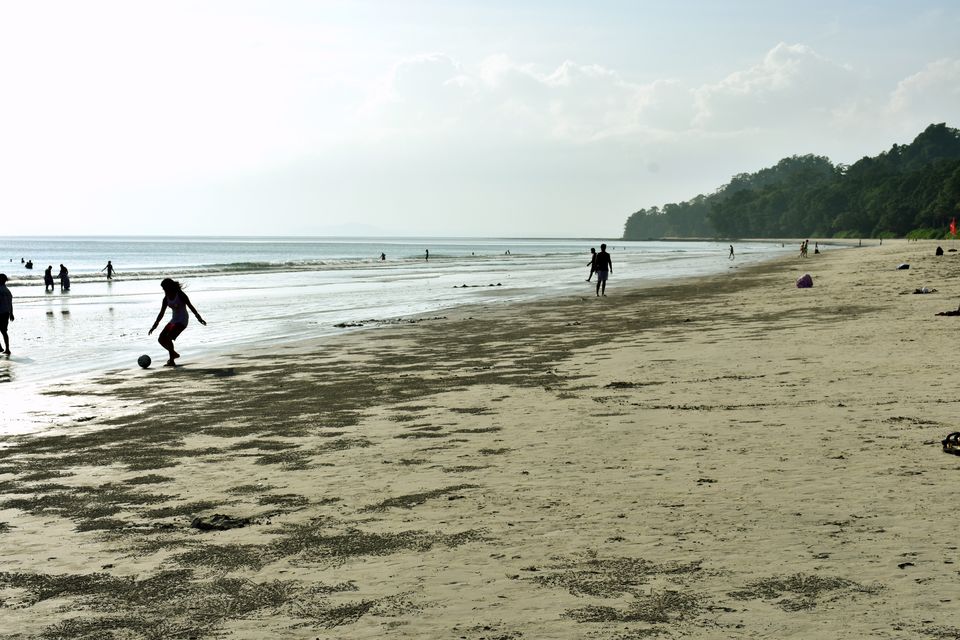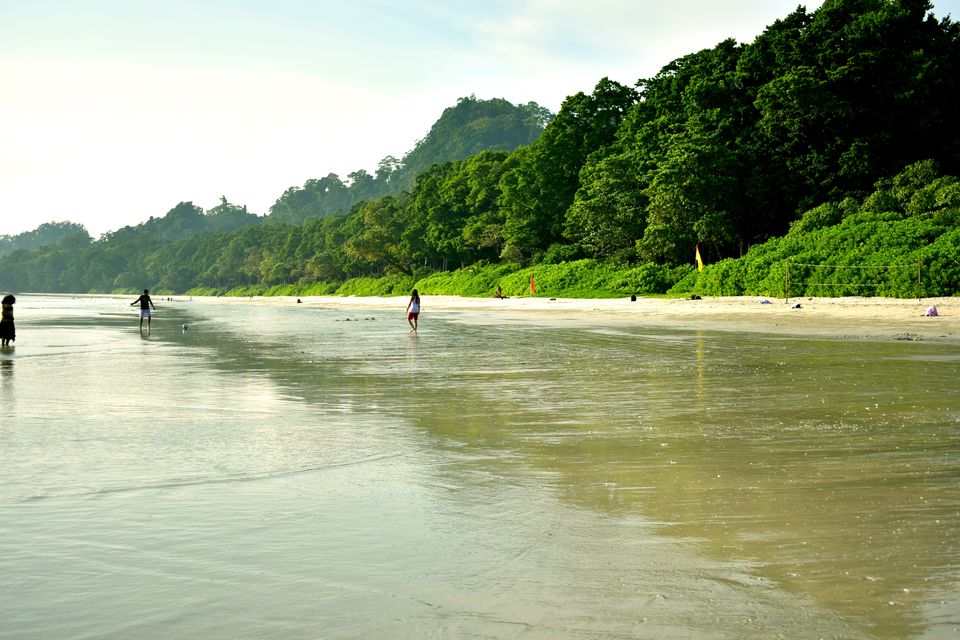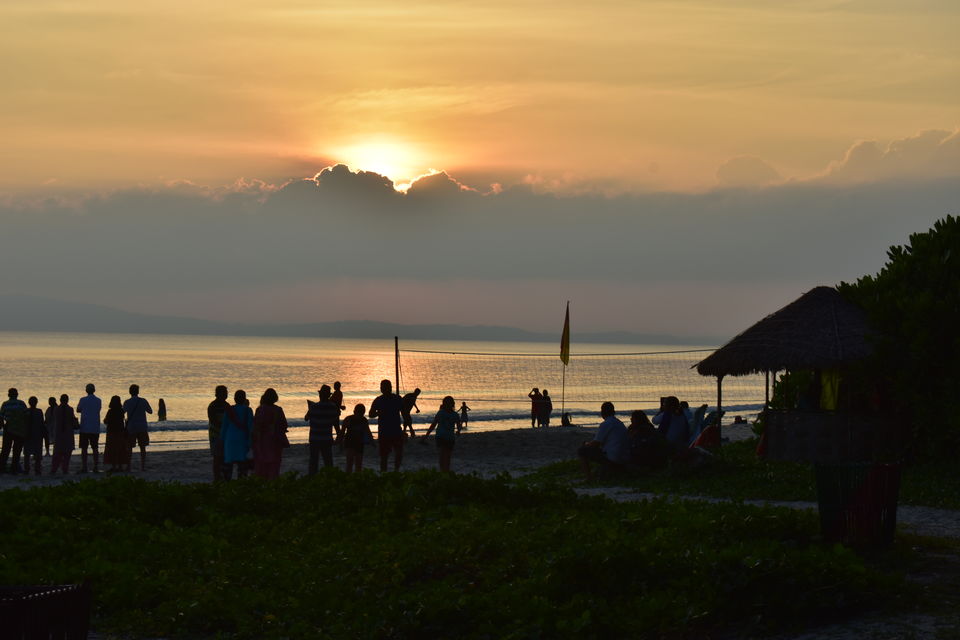 Day 5 : Mount Harriet and Ross Island
Mount Harriet, known to be the highest peak in the South Andaman is a delight for the true travellers. It's stationed 15 kms by ferry from Portblair and 55kms by road. It's enormous simplicity and natural beauty is incomparable and unique. The greenery bordering the national park gave me an intense feeling as if I am in a dense, lush green forest and that made it even more special. It's also blessed with an array of various flora and fauna which makes this place even more extraordinary. The spectacular view from the top of the peak is indescribable. It gave me goosebumps. I stood there for half an hour, thinking about life and figured everything out. This is what travelling does to you. Everytime you travel, you come back even more stronger. You can also trek from Mount Harriet to Madhuban through a jungle which is 16 kms. The splendiferous varieties of endemic birds, butterflies that we got to see during the trek were out of the world. It's definitely a treat for all the true travellers out there.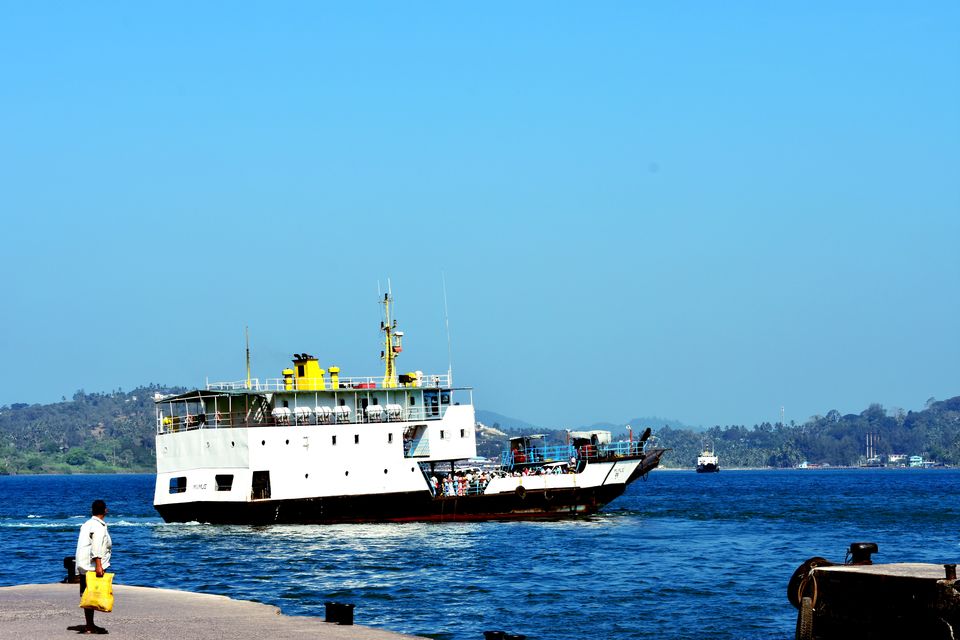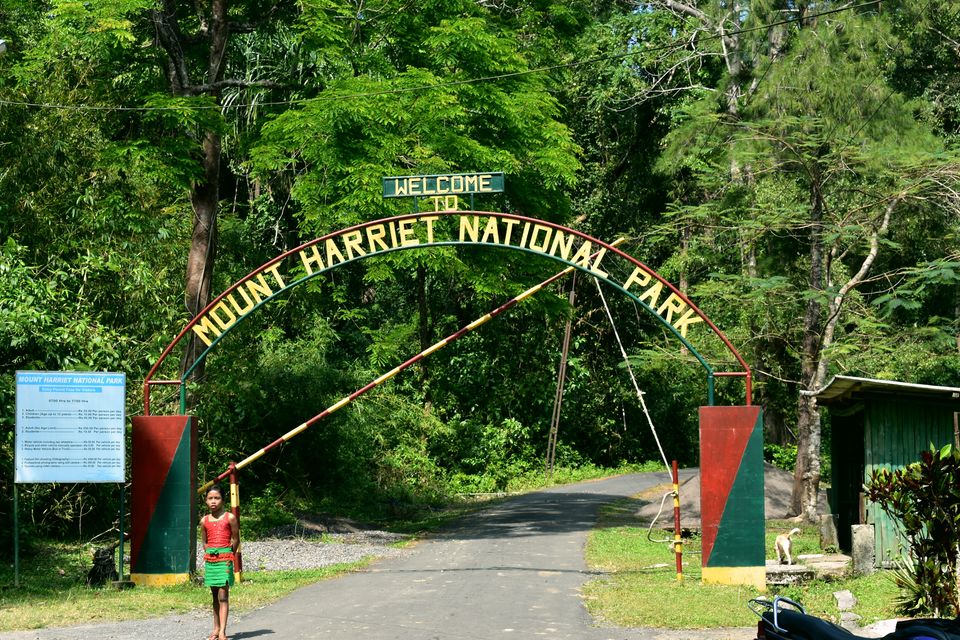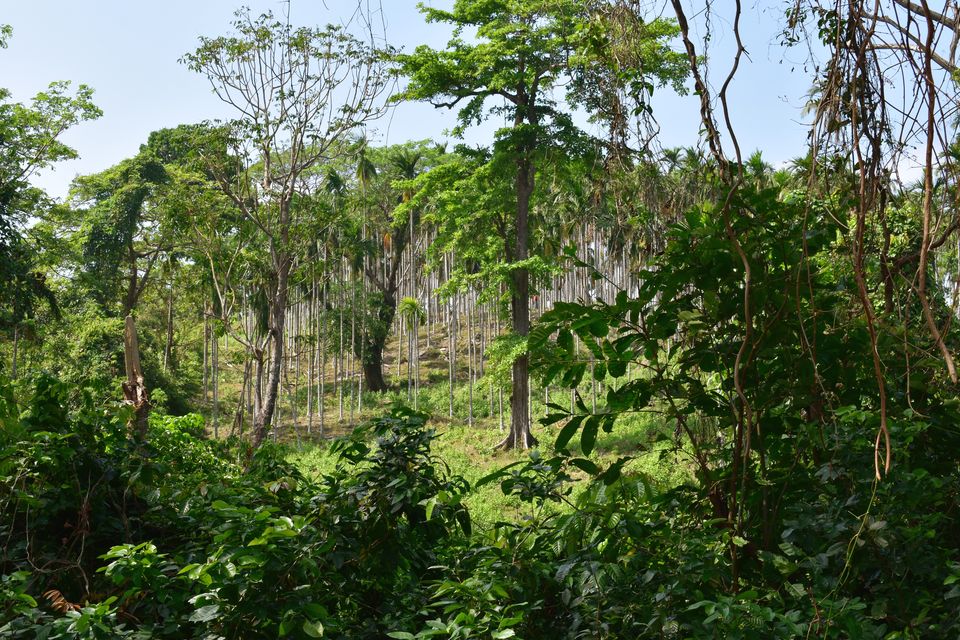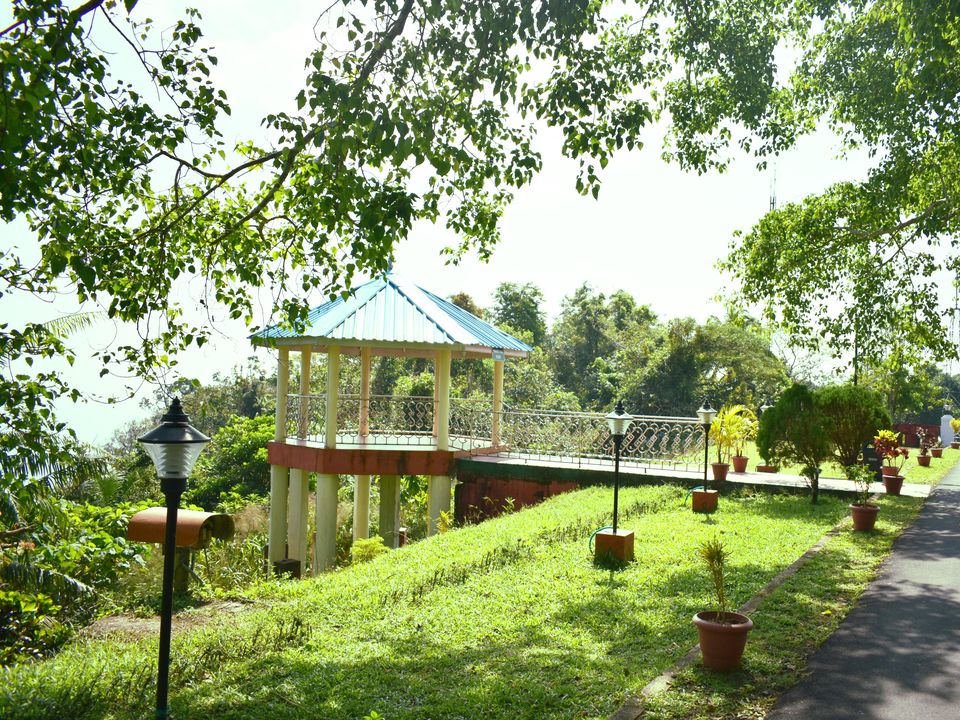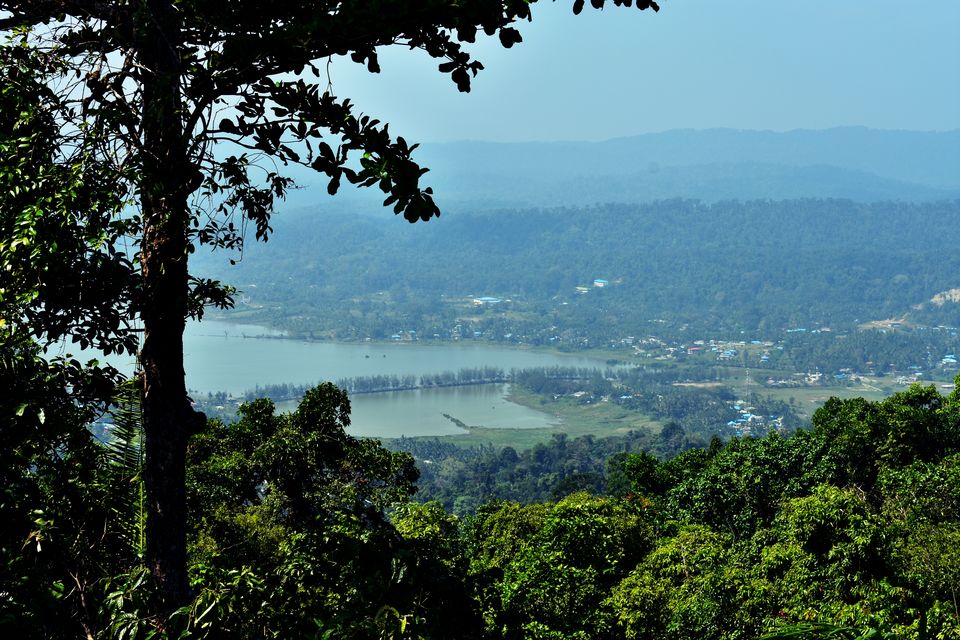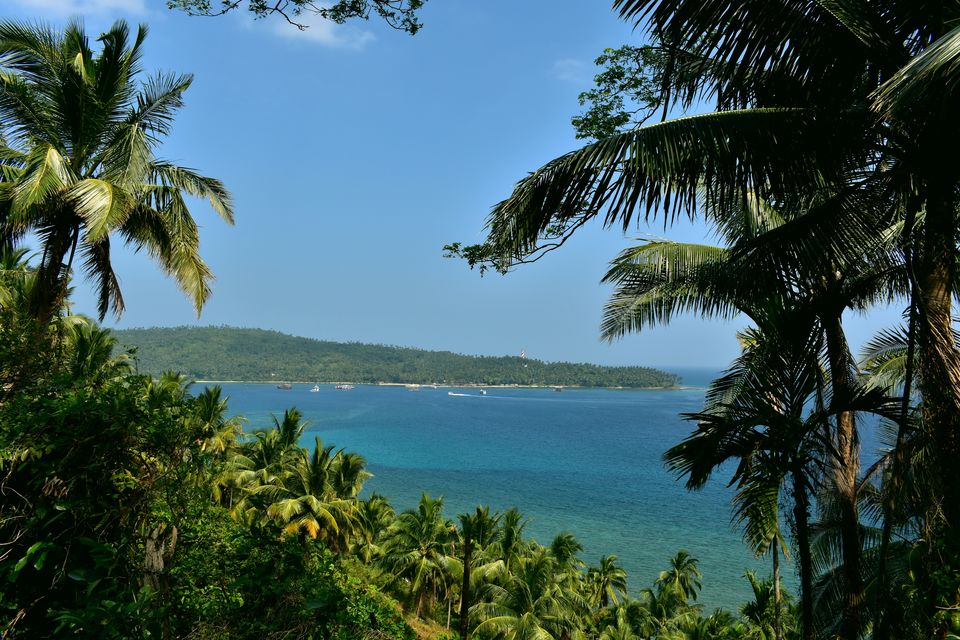 Ross island : This impressive island is located just 2 kms east of Portblair, which once served as an administrative headquarters for the british but now it is recognised solely for its stunning beauty. The islands also has dense, thick forests. At the glimpse of these islands, it becomes hard to accept the fact that this deserted island was once the seat for the british power and housed everything from a bazaar, bakery, church, stores, tennis court, water treatment plant, printing press, cemetery and so on. It feels amazing to walk around as this island has been adorned with a variety of flora and fauna species such as peacock, eagle, parrot and other animals as well. This island is also a home to the large variety of deers who was in habit of seeing humans around them. Feeding the animals is strictly prohibited here, so beware. The light and sound show at the island is something that you wouldn't want to miss. It sheds light on the various historical events during the british rule and how these islands became the administrative headquarters for the british. It is a must-watch for the travellers around.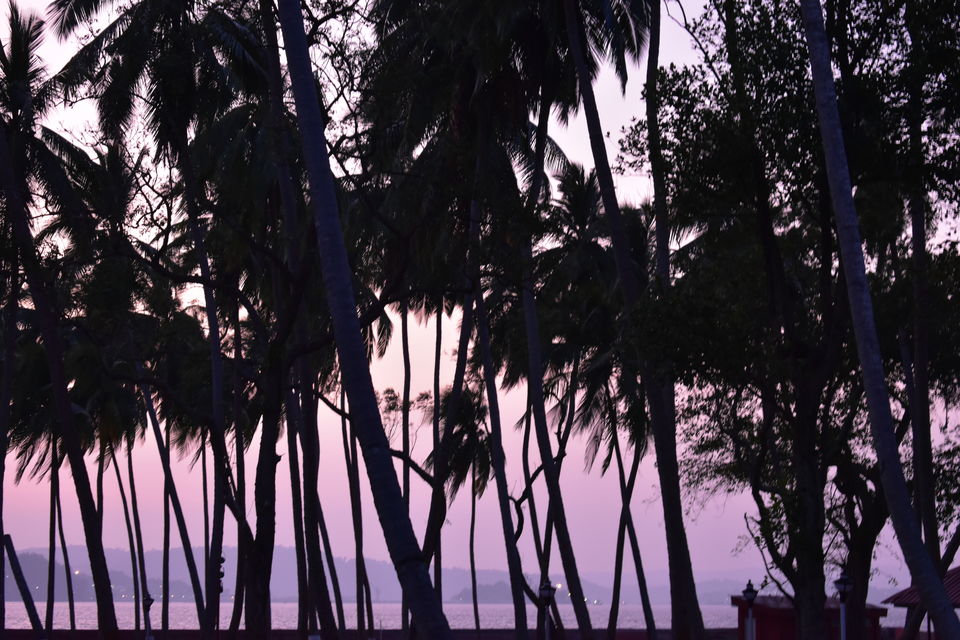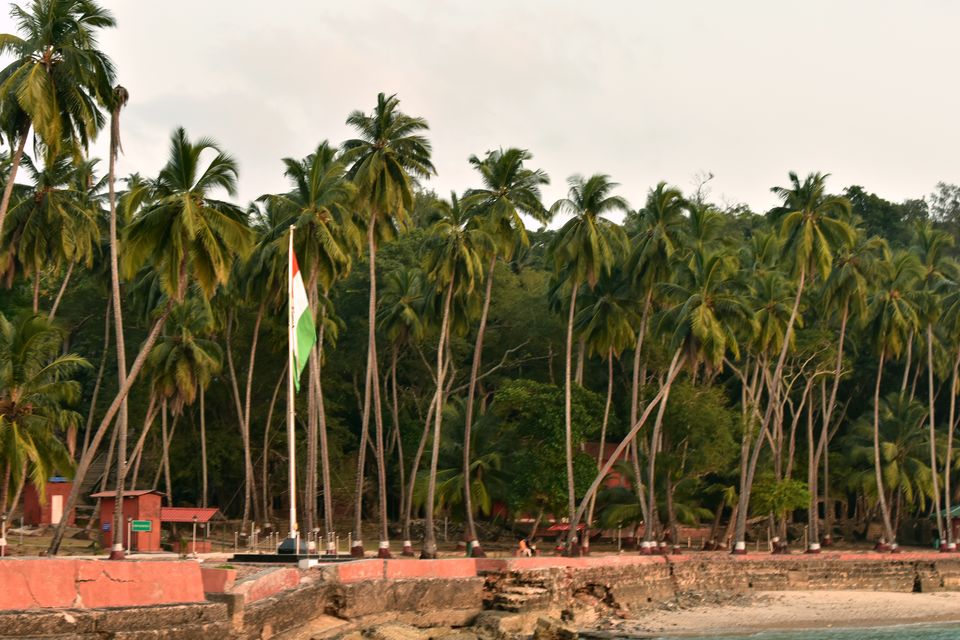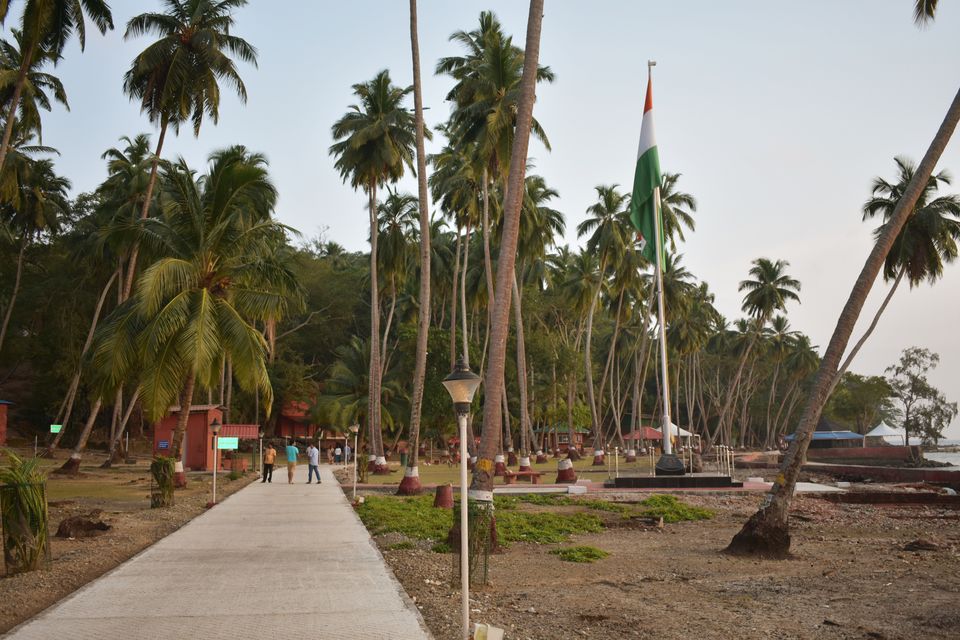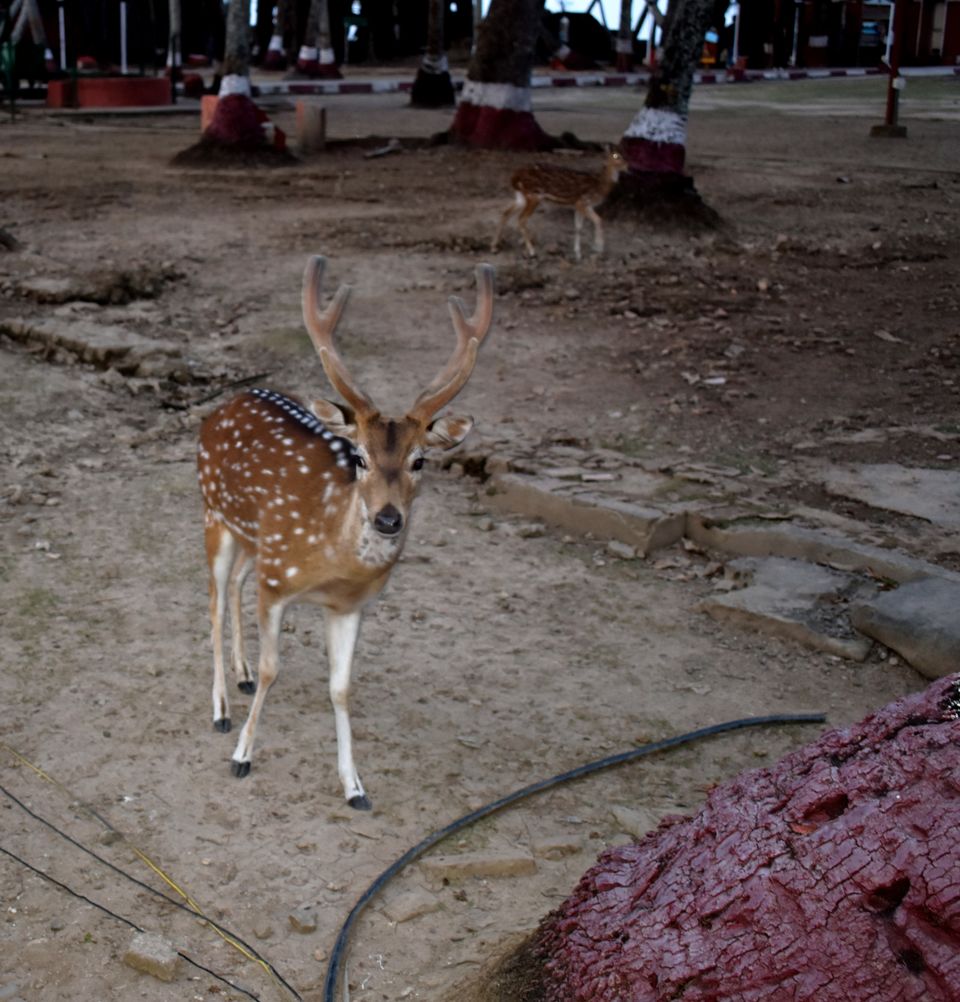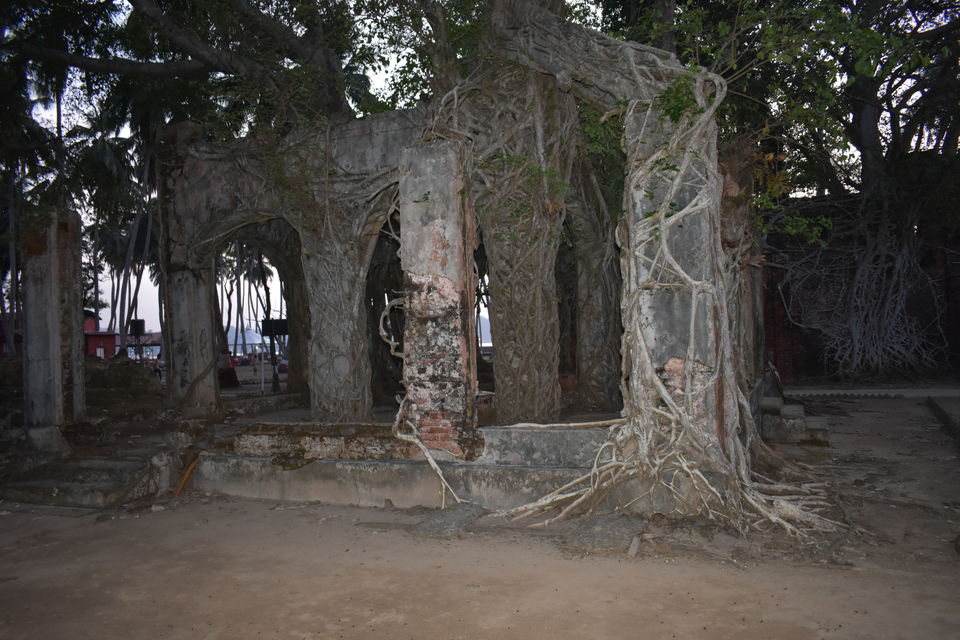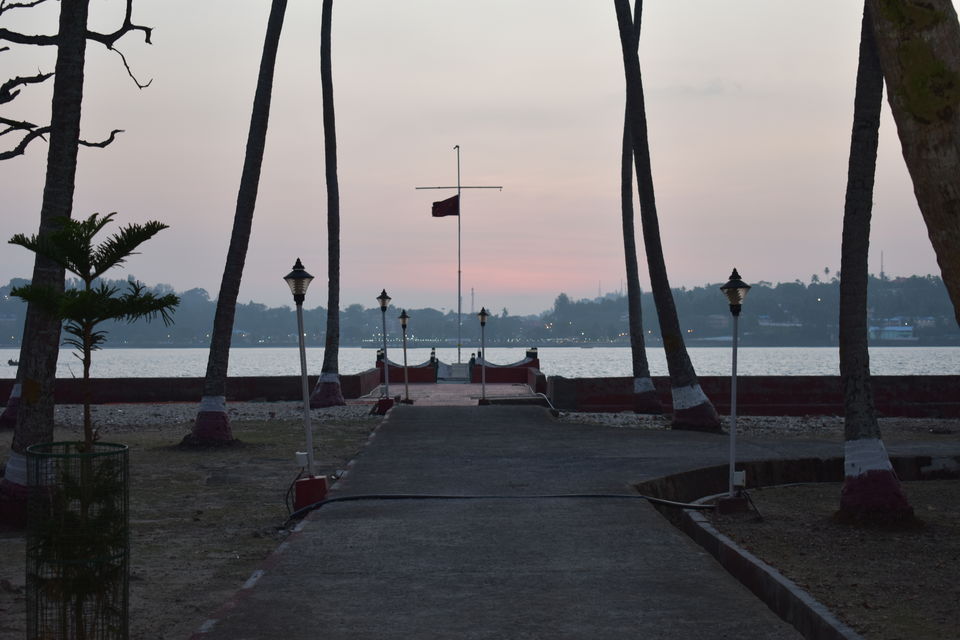 Day 6 : Jolly Buoy Islands.
This island is known for its underwater corals and flawlessly clear beach which makes it a mandatory visit for the true travellers. To reach these pristine islands one has to reach Wandoor island, which is 30 kms from Portblair by car. All the ships leave at the same time and come back at the same time. It is a " NO PLASTIC ZONE". Various activities like snorkelling, scuba diving are available here so that visitors can appreciate the divine corals at the island. I am not really a huge fan of bathing in the sea but I have always craved for a beach like this. The turquoise, blue water of the ocean made me speechless and stunned. This island provided me with intense tranquility that I had always been craving for. The vast swathes of sand and the never ending blue sea makes this island a hidden gem. I spent my entire day at the beach, made the most out of the sea air and lazed around, humming to my tiny-self. You can see tons of corals and have a view of a lifetime.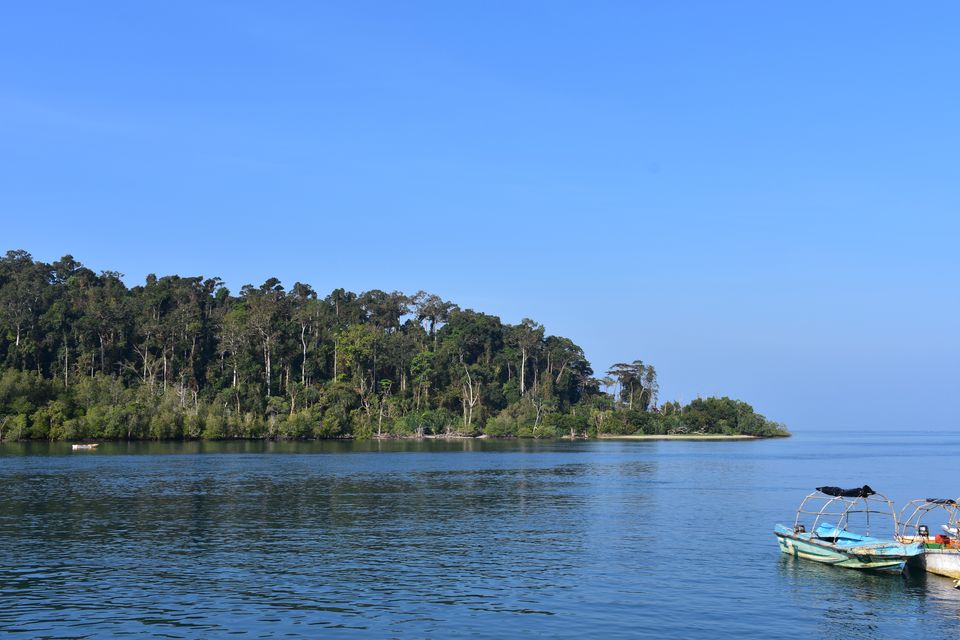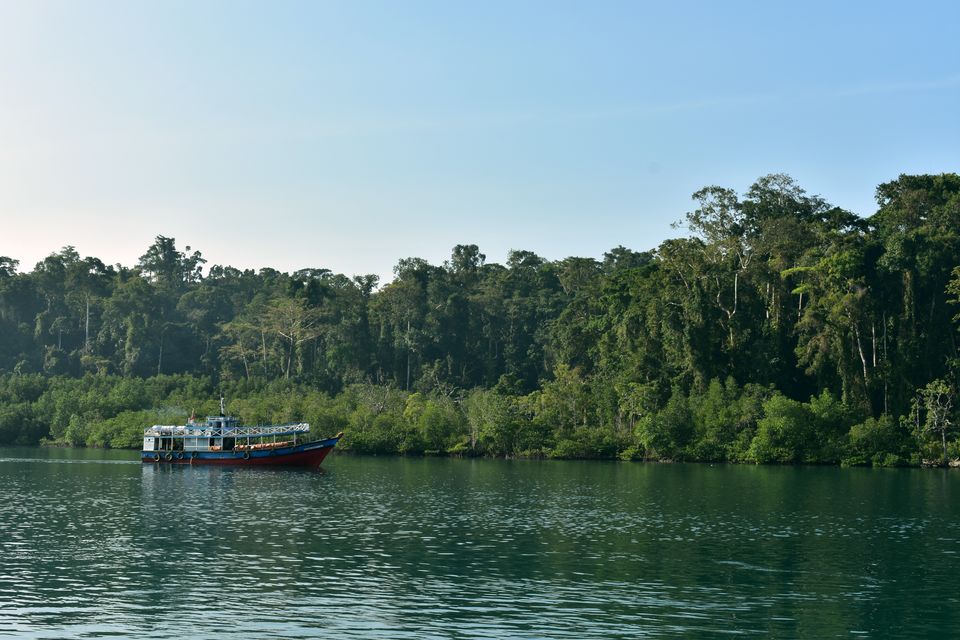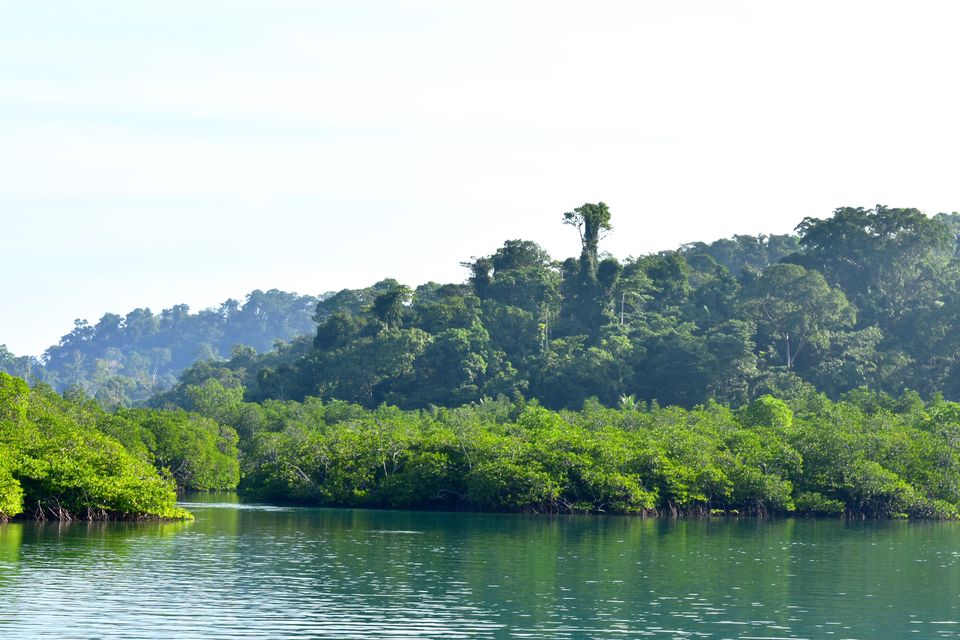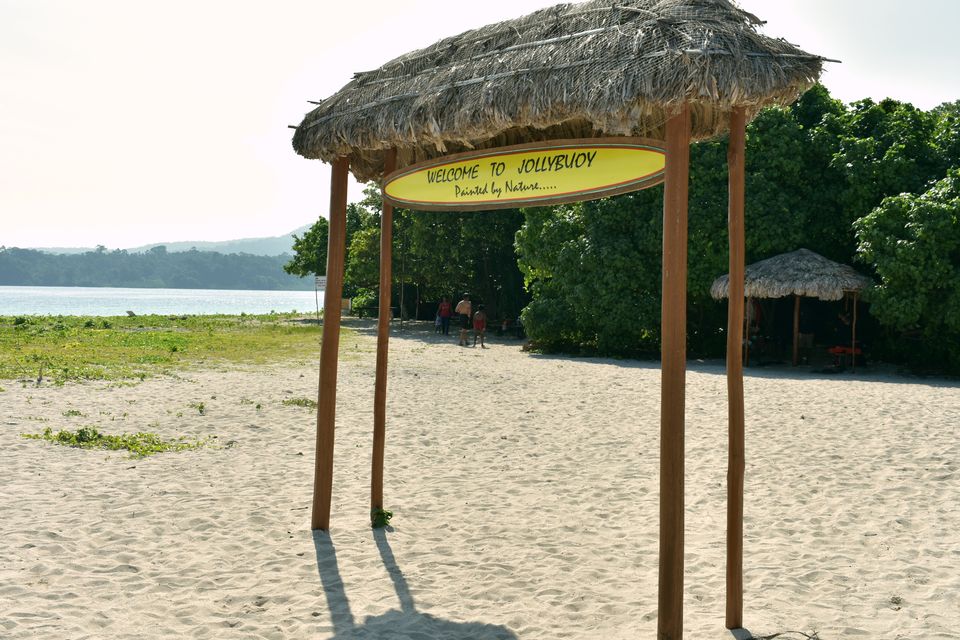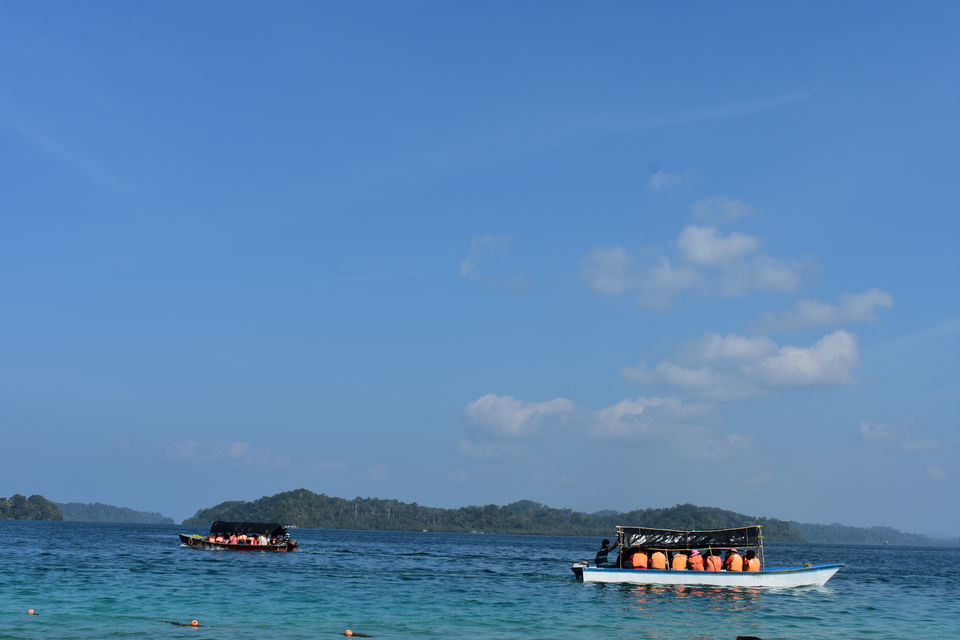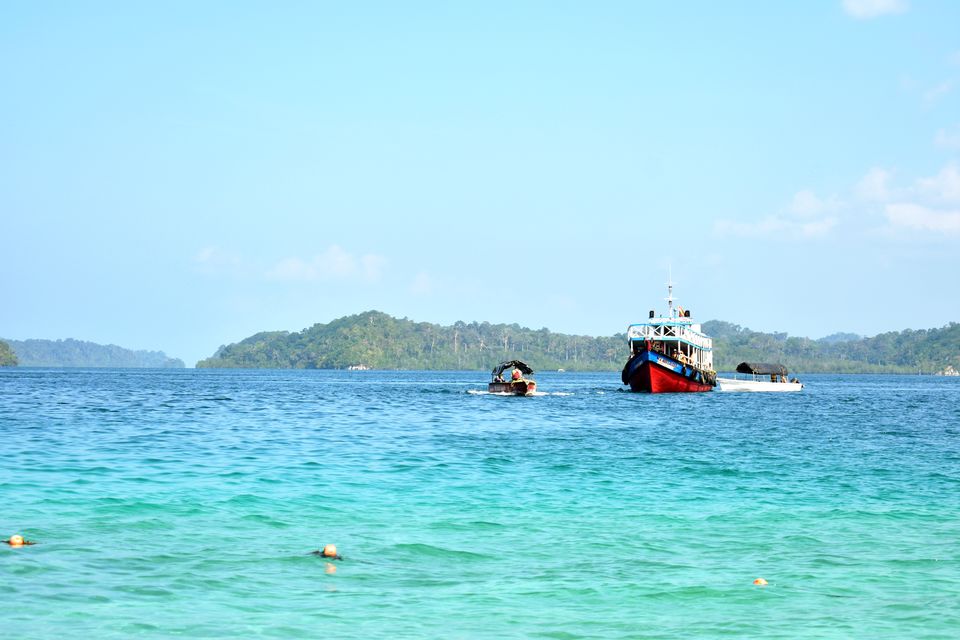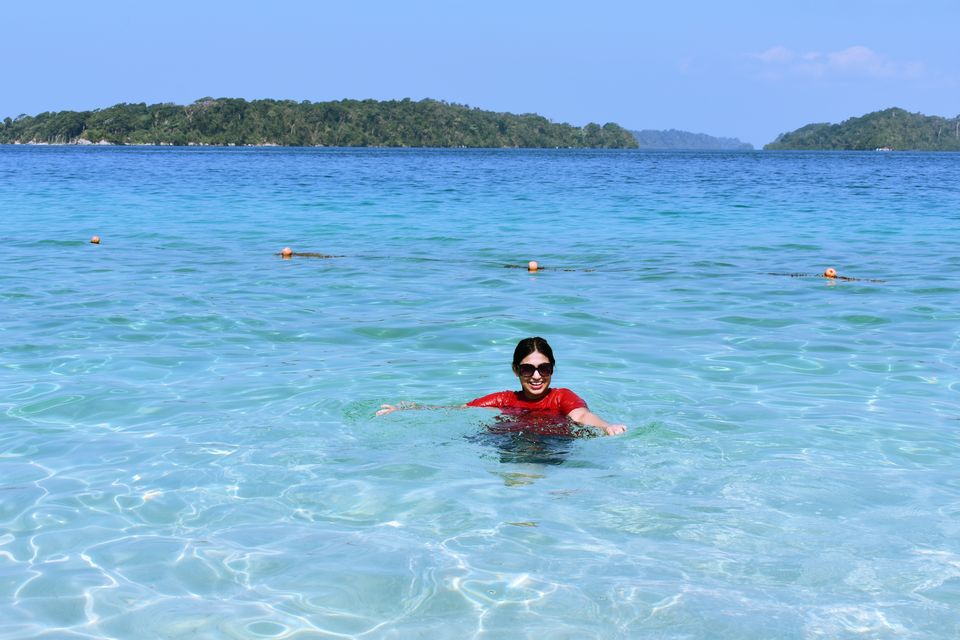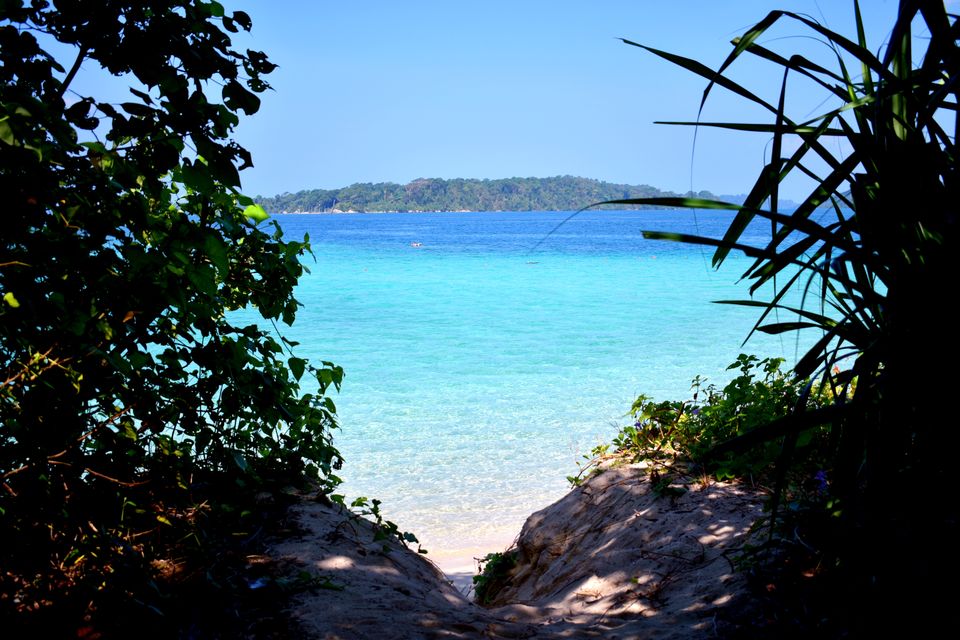 I seldom come back this happy and relaxed from a vacation. It was an exhilarating 6-day experience. Another visit is sure on the cards. Portblair is surely my retirement plan ! Happy Travelling !