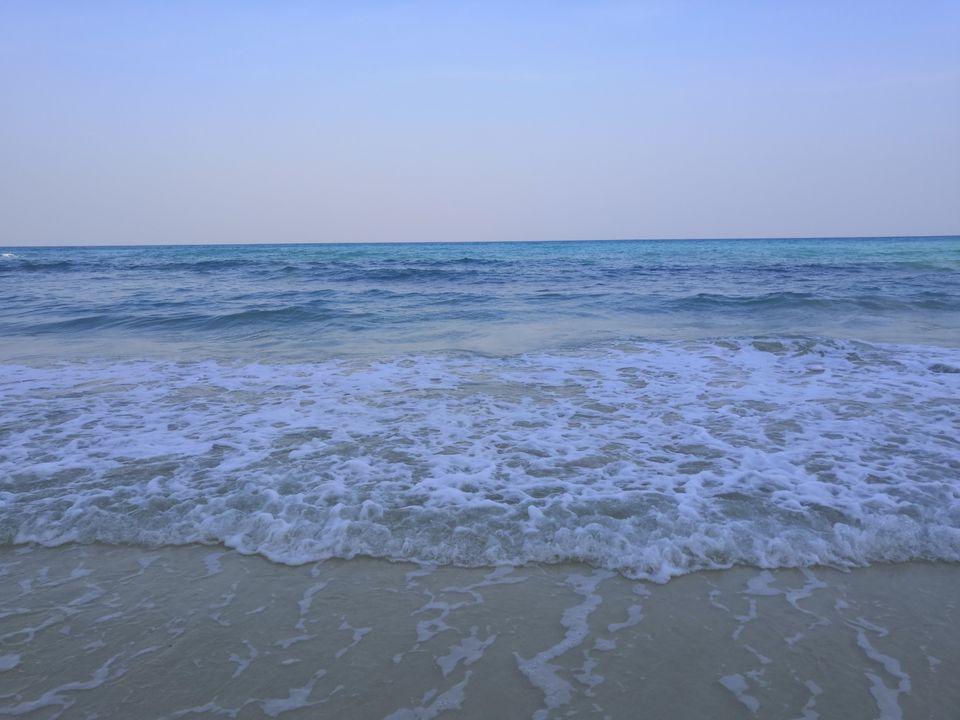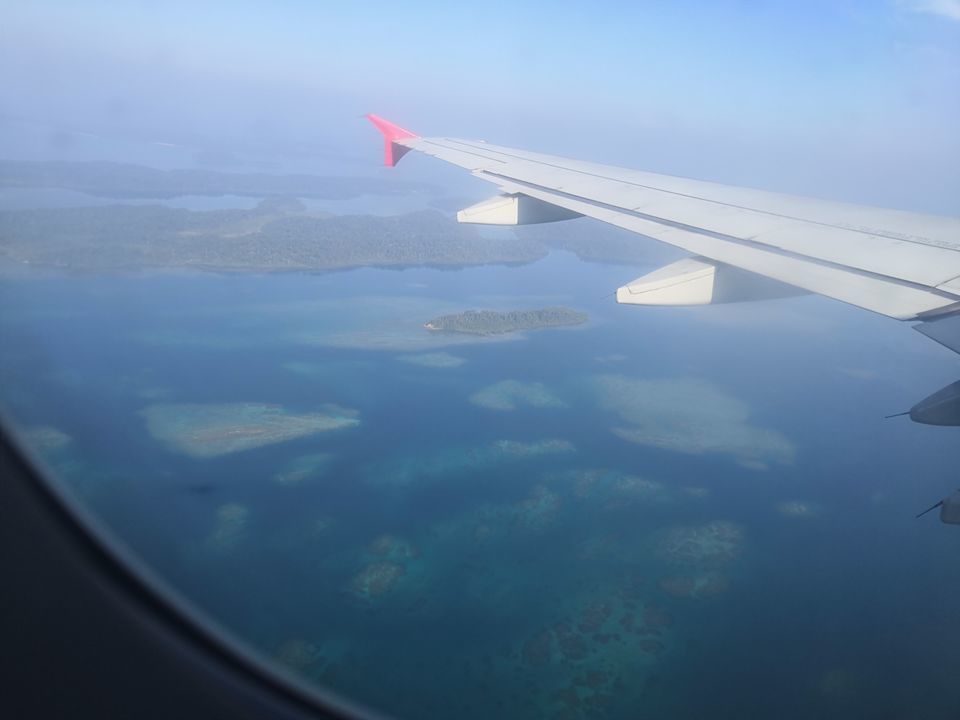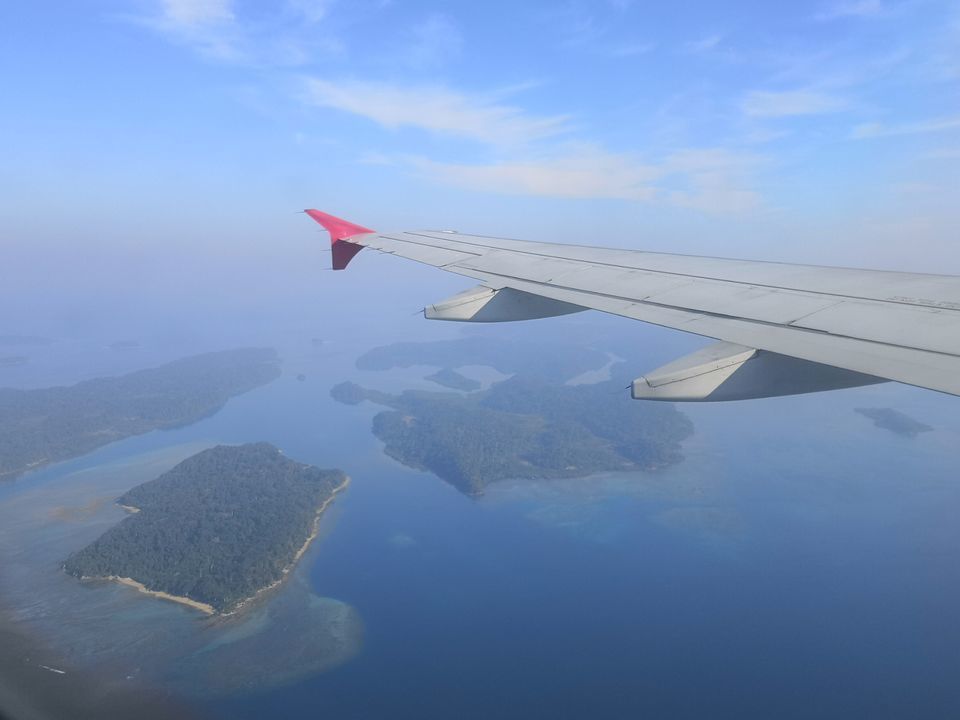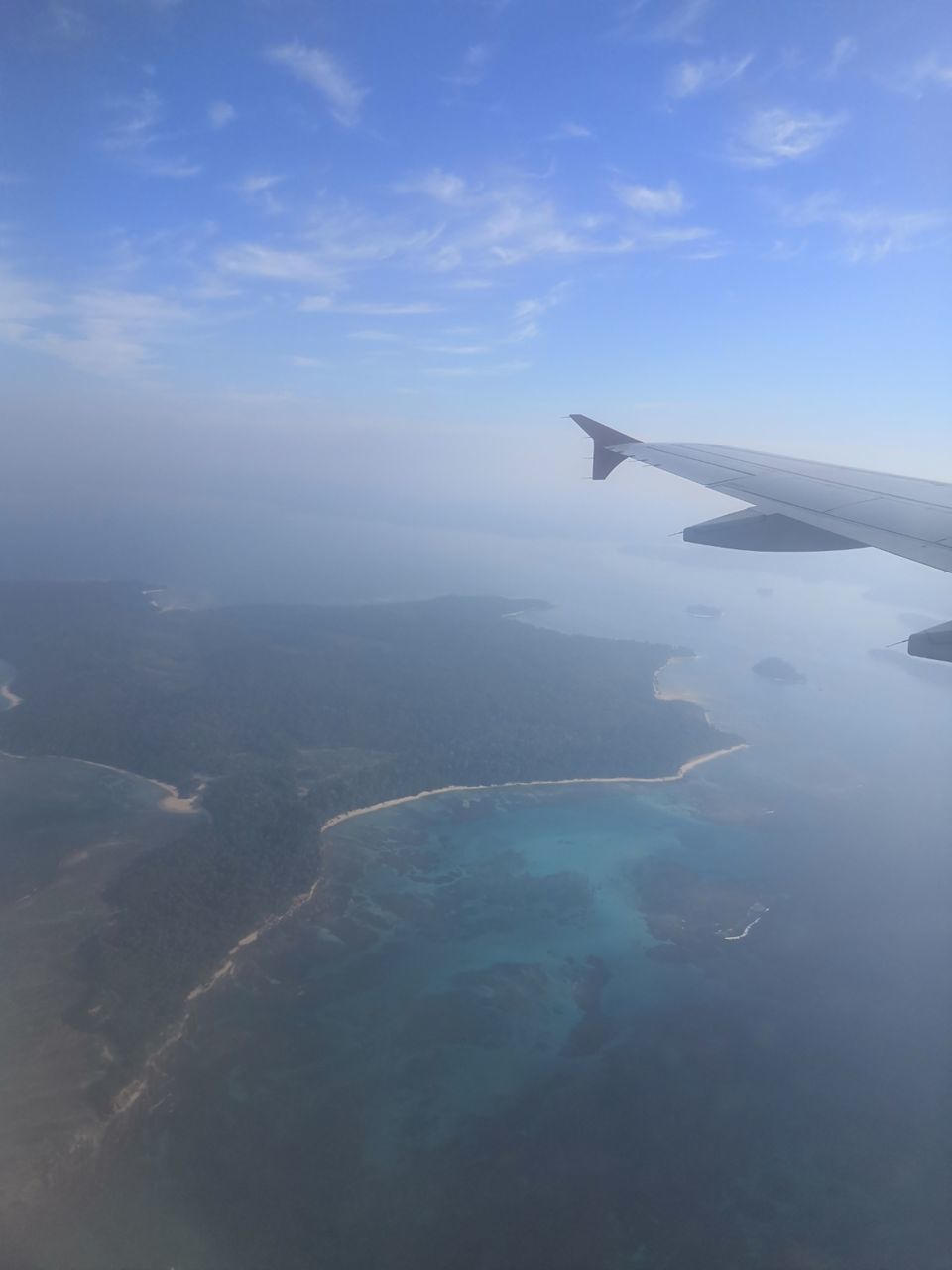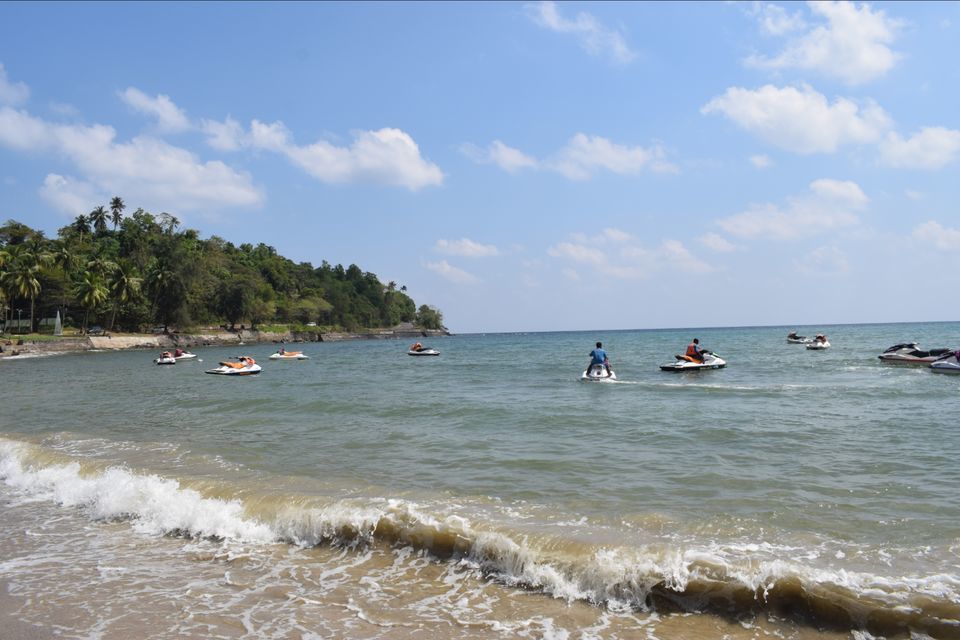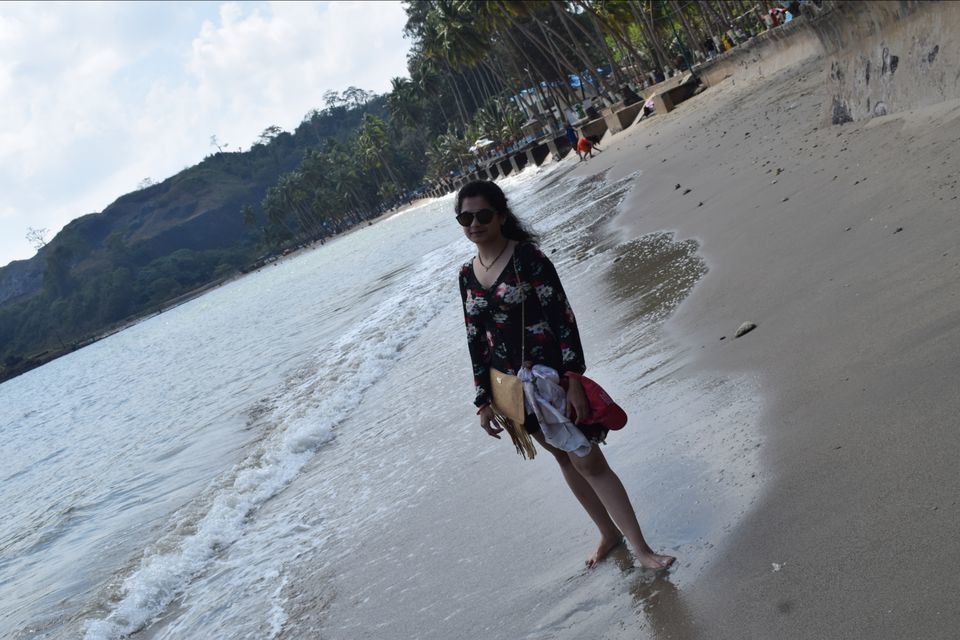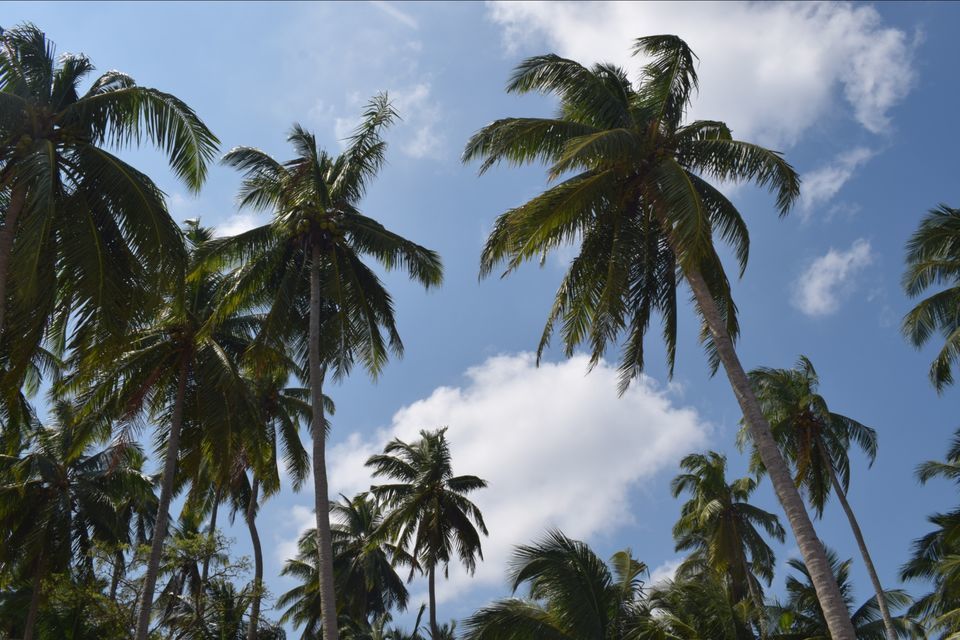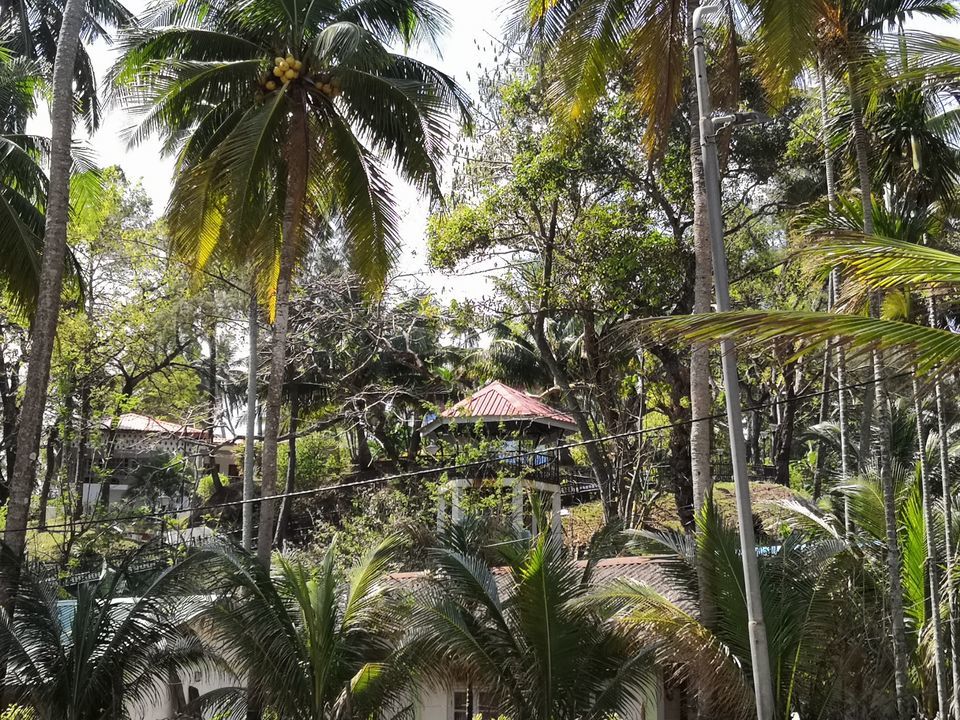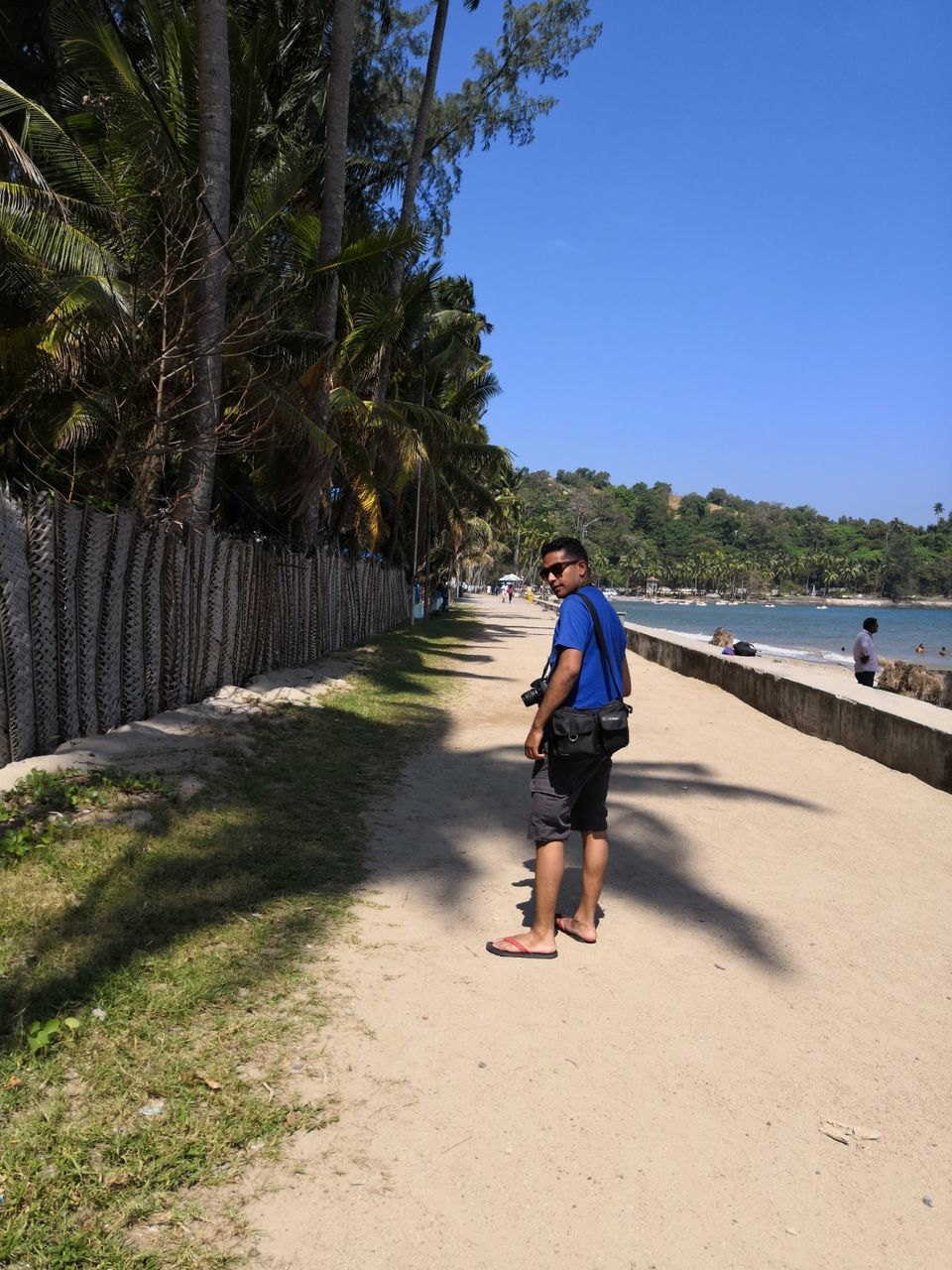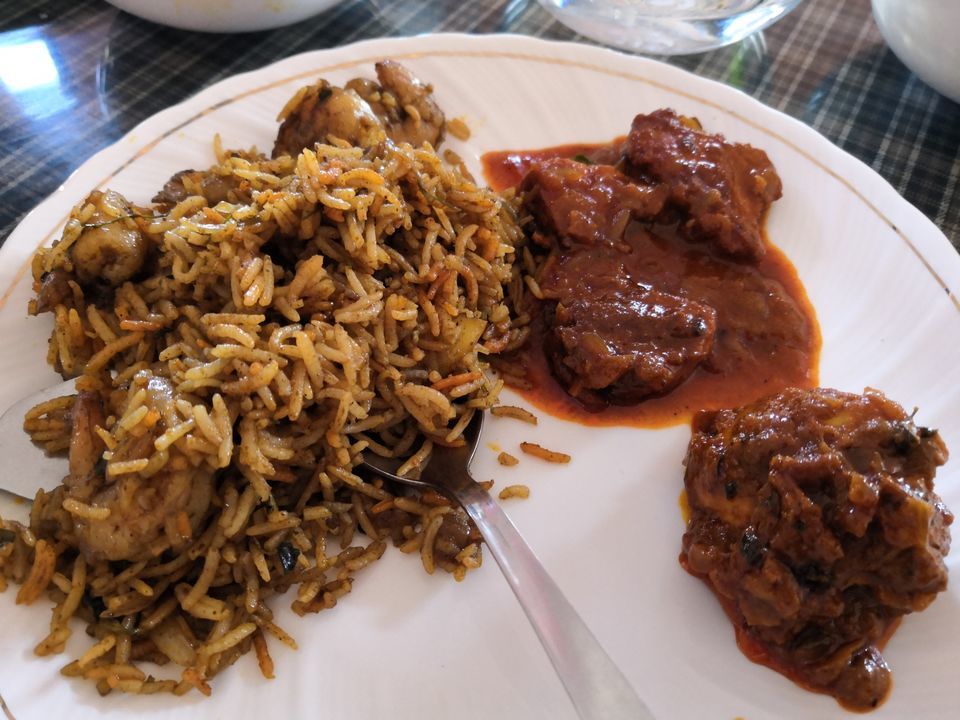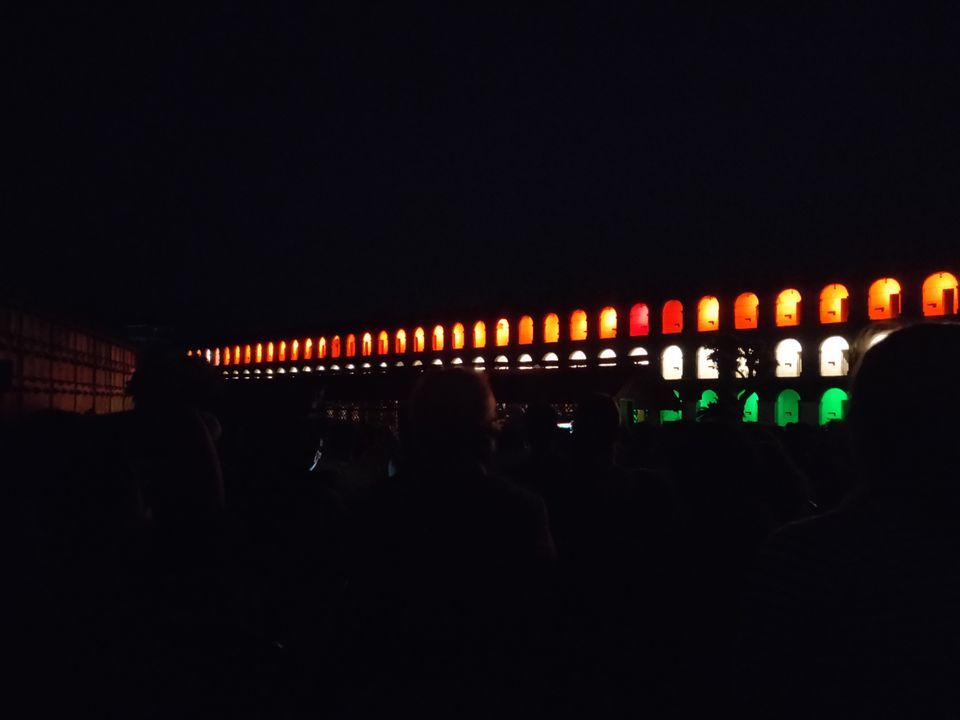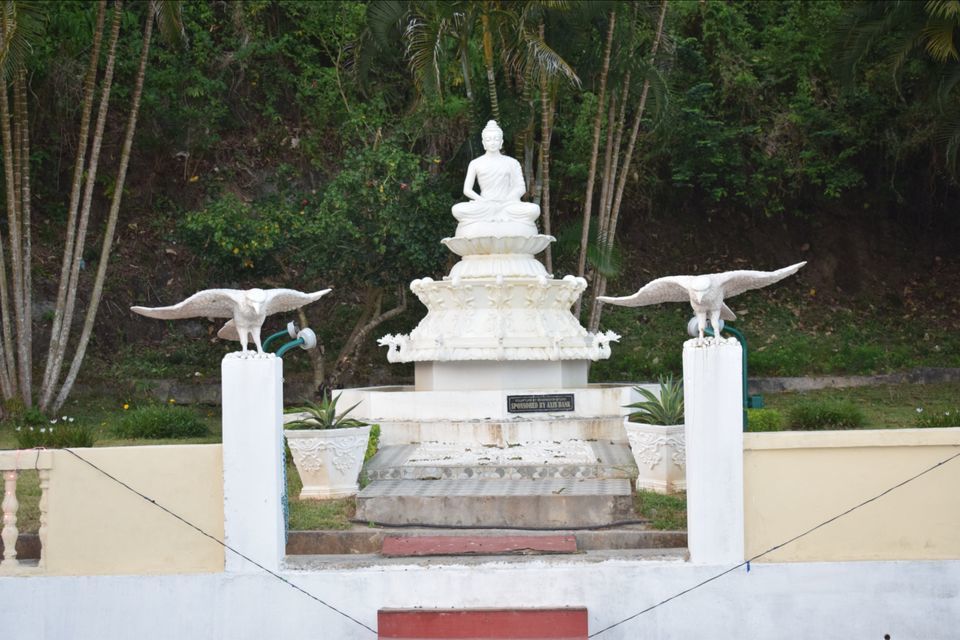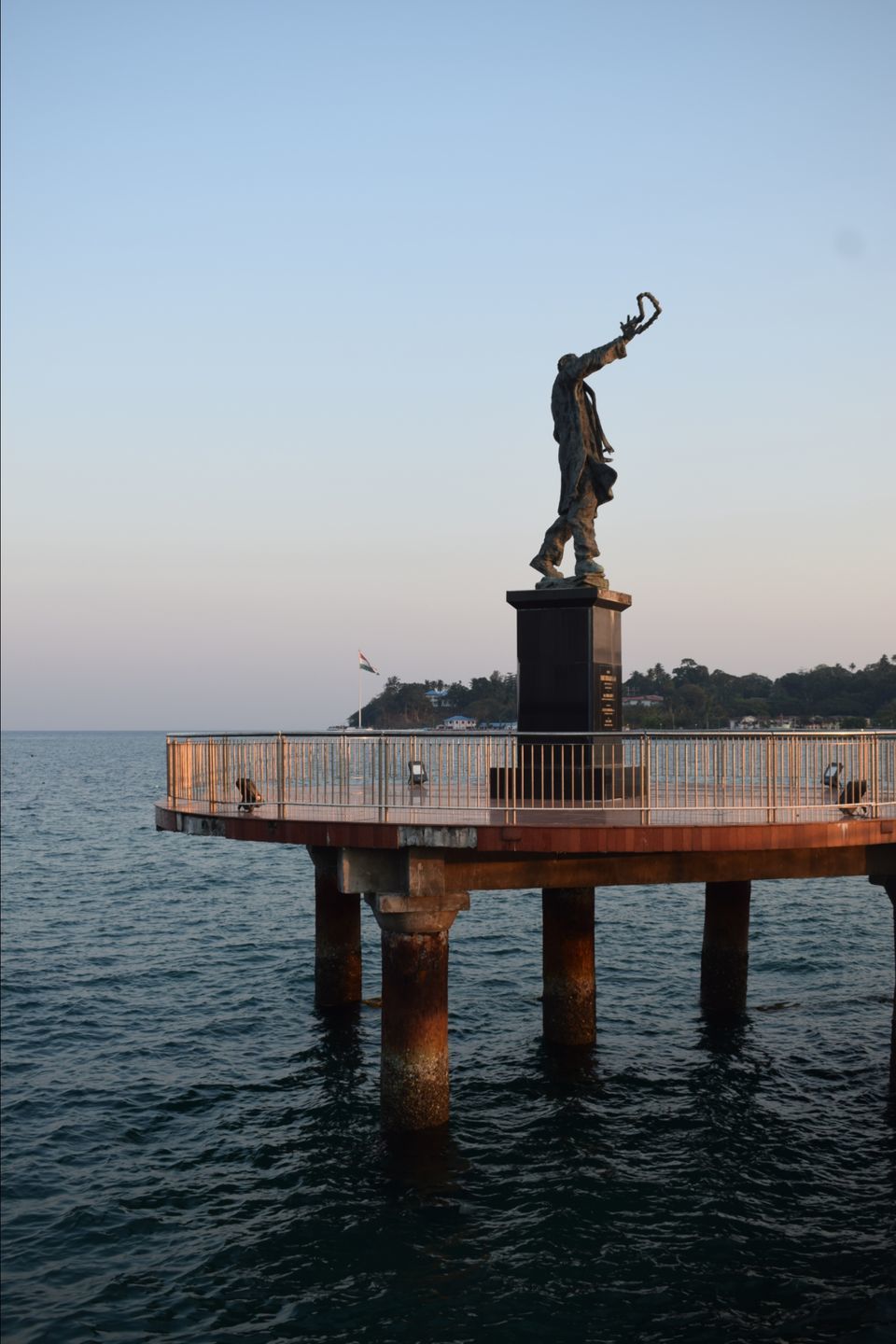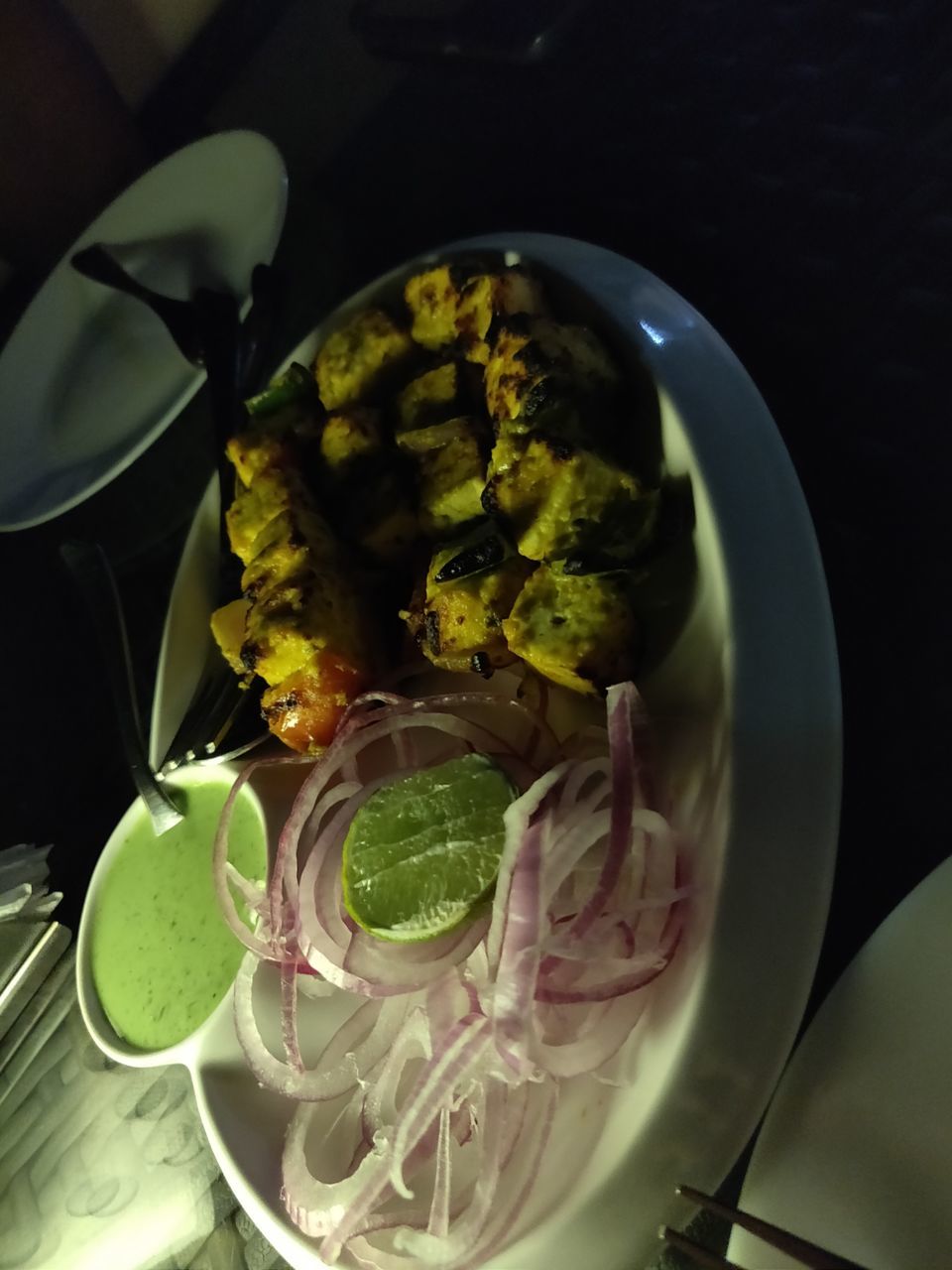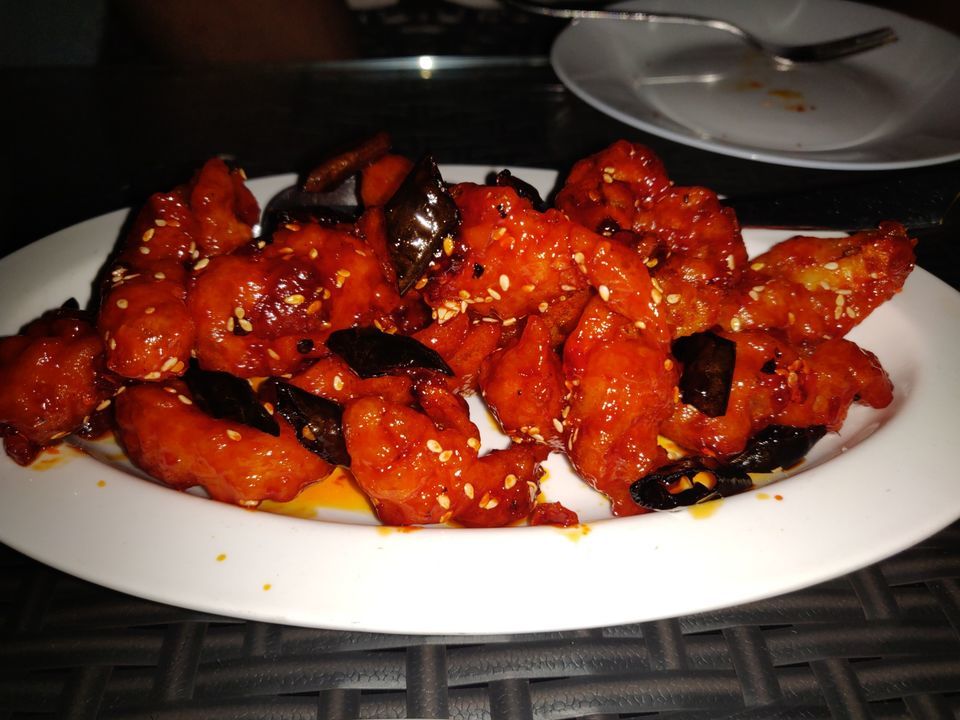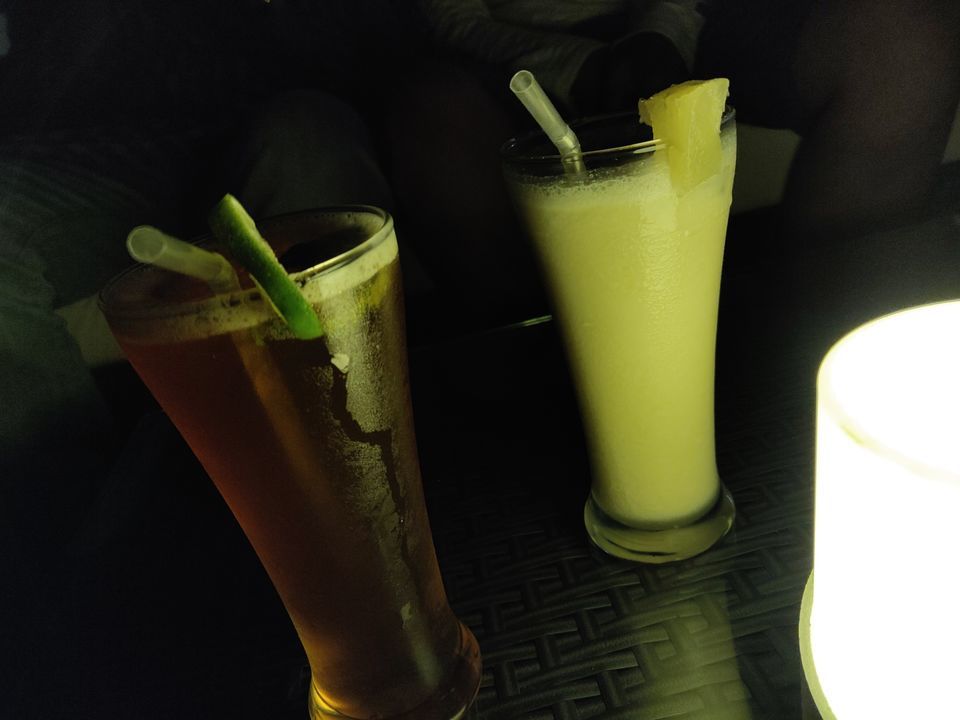 * Took a flight from Kolkata and landed at Veer Savarkar International Airport, Port Blair at 9 am. Hurray!!!! All excited!!
* Checked in at Sun Sea Resort, Port Blair. We were of the opinion that it's near to the Airport and even the Cellular Jail, Rajiv Gandhi Sports Complex.
*Had a quick breakfast and took an auto to Corbyns Cove Beach. What a view!!! You cannot take your eyes off the clear, blue, serene waters. For a while, I and my husband just stood captivated by the enthralling shades of blue water.
When the water recedes from the shore you chase it then turn around and run back when the waves return. Serene!!
*Had lunch at the beach-facing Waves Restaurant. This Government eatery is going to sum up both your cuisine and atmosphere. This cheap knock off spoke the good sea language.
**Note : Port Blair is indeed a very small place. You can reach every location in max of 15-20 mins.
From Aberdeen Jetty there are ferries to Ross Island and
from Phoenix Bay Jetty to Havlock and Neil Islands.
* At 4 pm, we went to the Rajiv Gandhi Sports Complex which is close to the Cellular Jail as well as the Aberdeen Jetty.
Cellular Jail light and sound show is a must visit. Last show is at 7 pm.
*Dinner at The Sea Shell, Port Blair which was a perfect combination of ambience and taste though it takes some time mulling over all of the options.
From Port Blair to Havlock, the travel time is 2 hrs 30 minutes by cruise and that's the only commute.
Government and private cruises run. Govt ferries are some 400 bucks but getting a booking in it is a big deal. We ferried by Green Ocean which was around 1600 per head. And the journey was amazing.
Either your eyes are glued to Bahubali playing in the TVs of the ac Chambers or you groove to the beats of the music playing in the deck.
*****I managed to make a video of Dolphins in their waters - a rare treat to the eyes *****
The cruise services provide a complete package ensuring holistic and exciting excursion.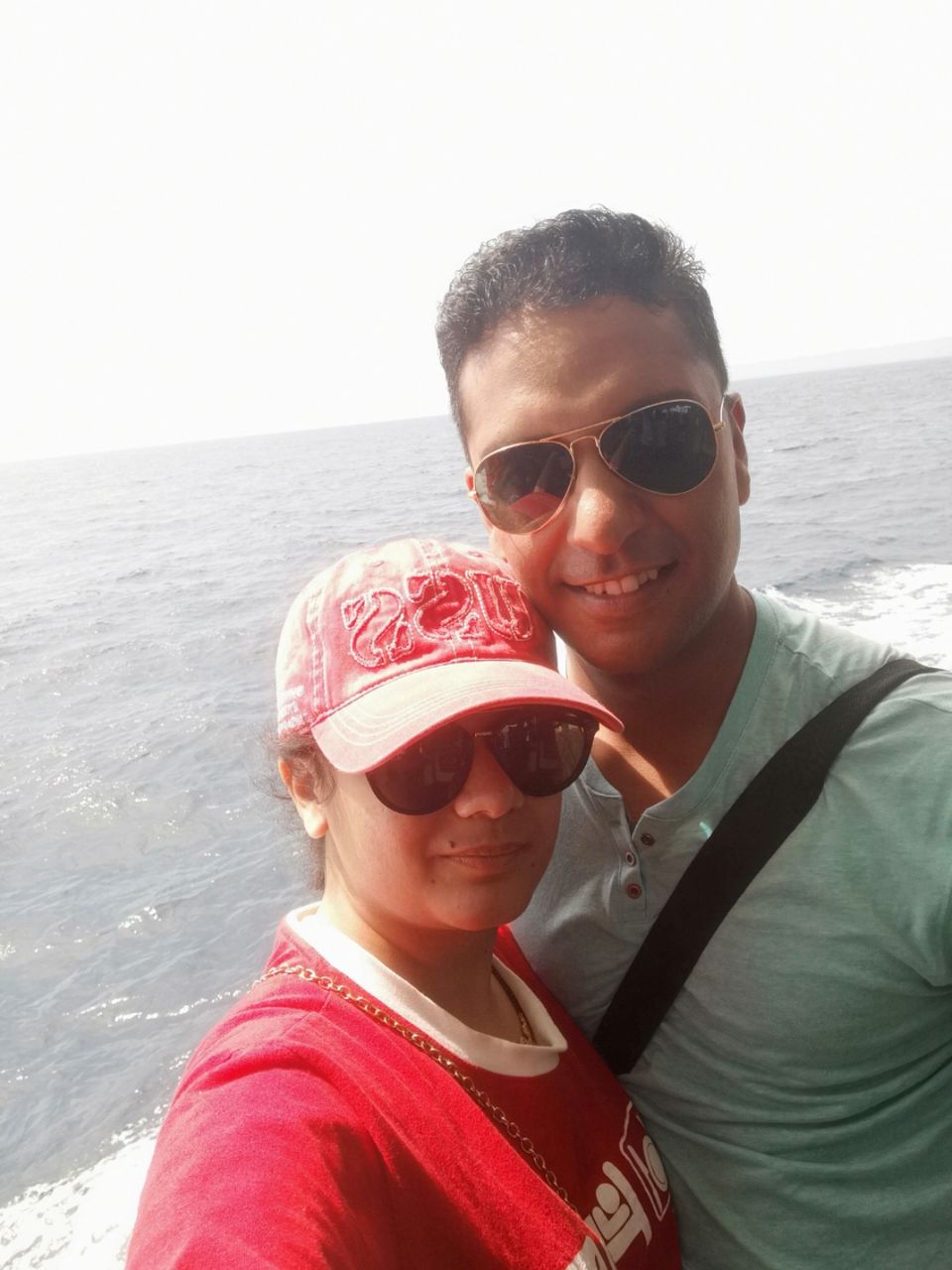 You arrive at the Govind Nagar Jetty from Port Blair.
We had booked a resort for 2 days at Havelock Country Homes Resort near to Govind Nagar Jetty (It's so near that we walked to the hotel).
I must remain quiet now and let you all realise what a beauty it was.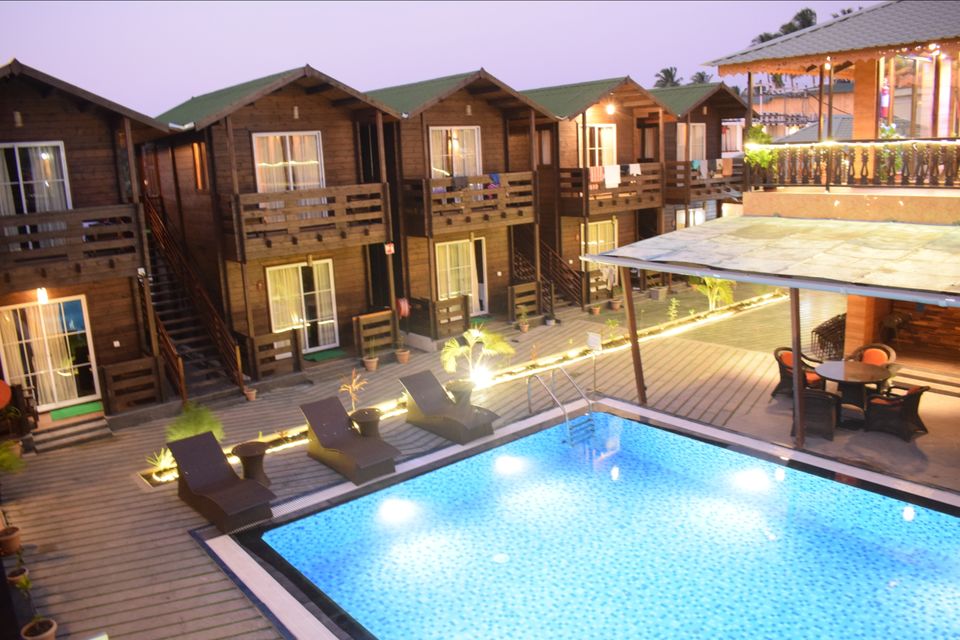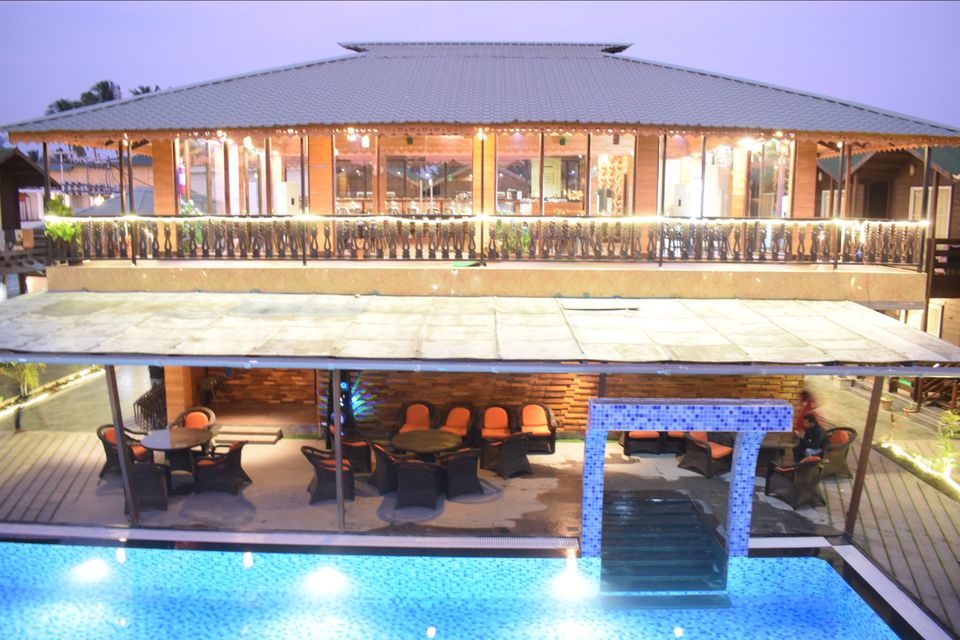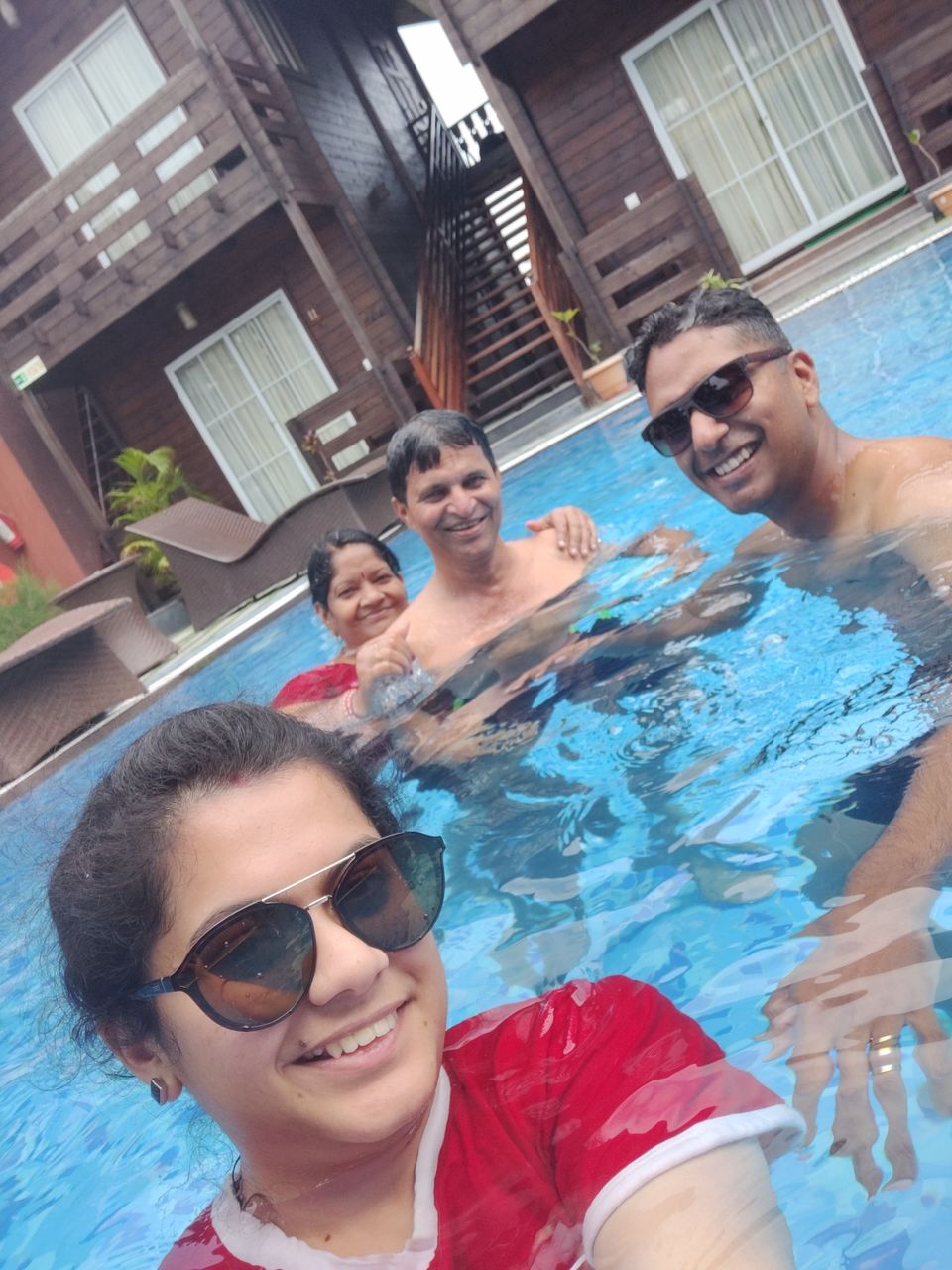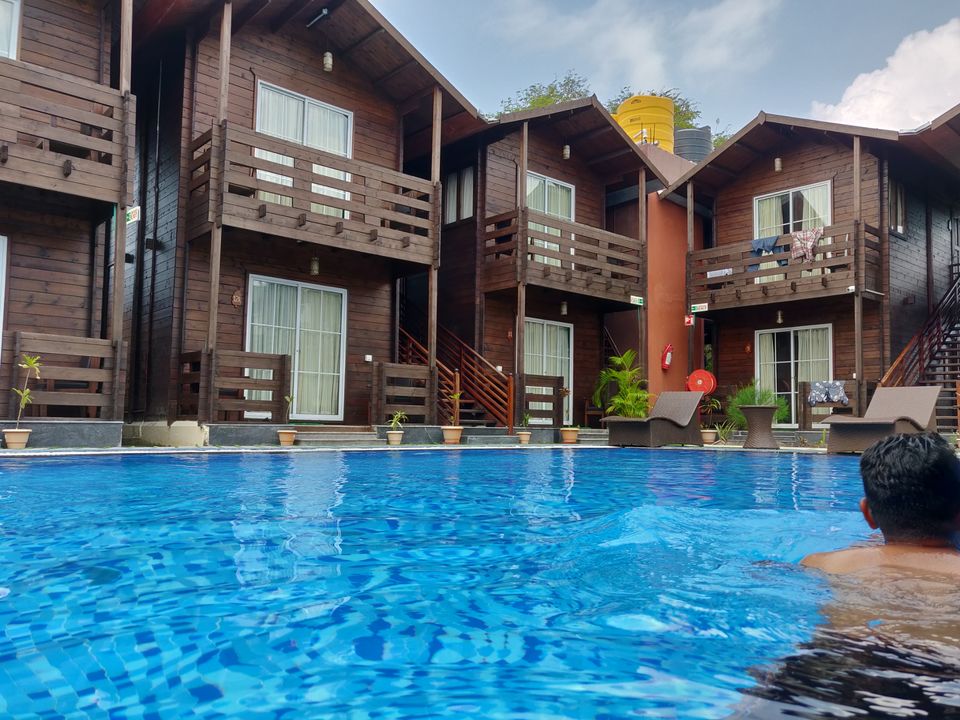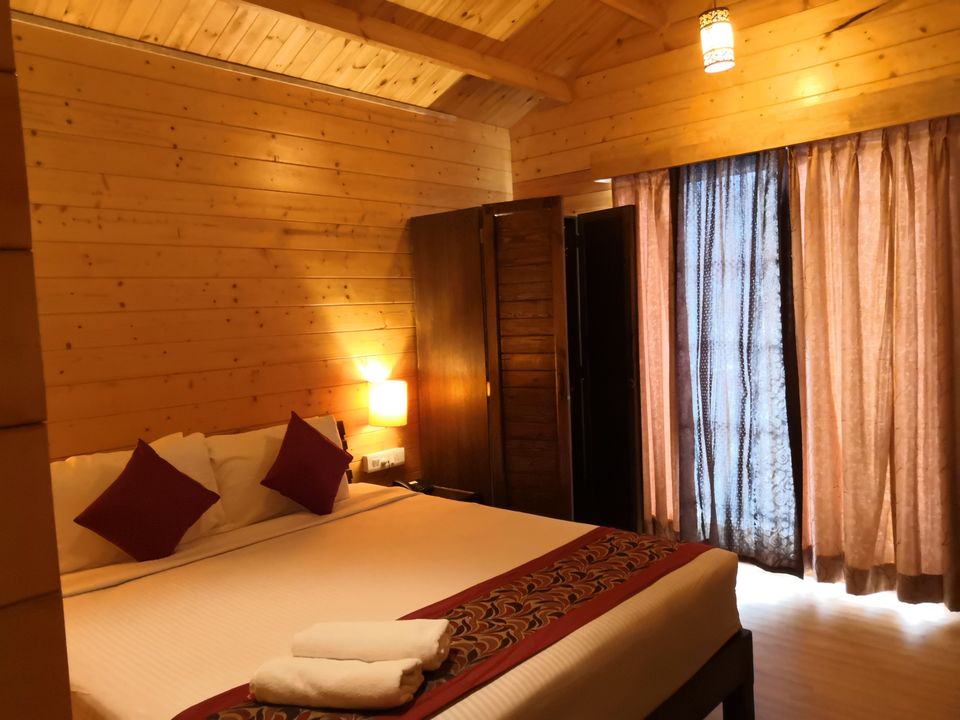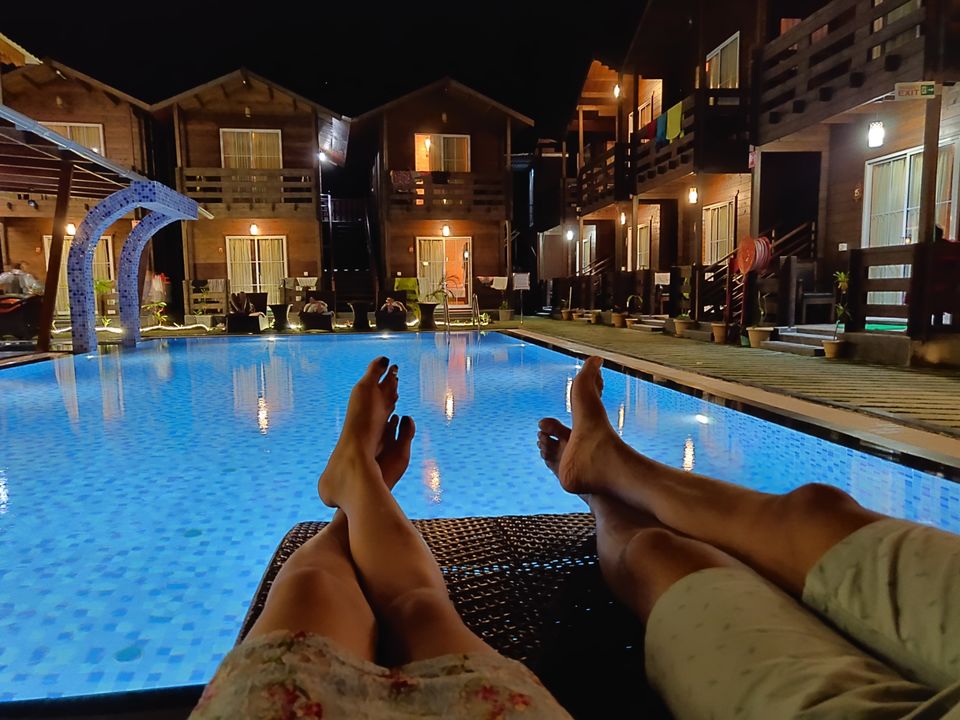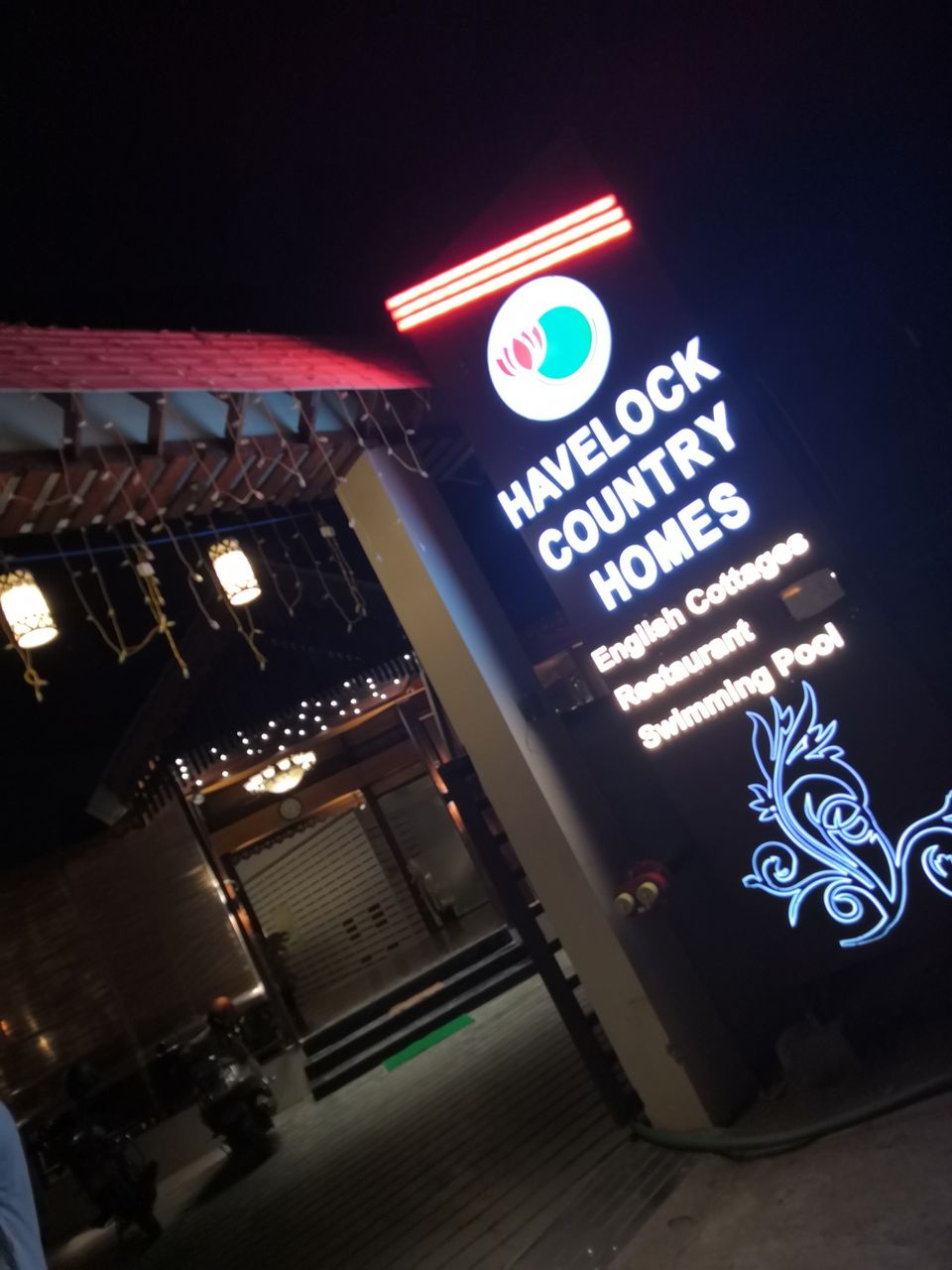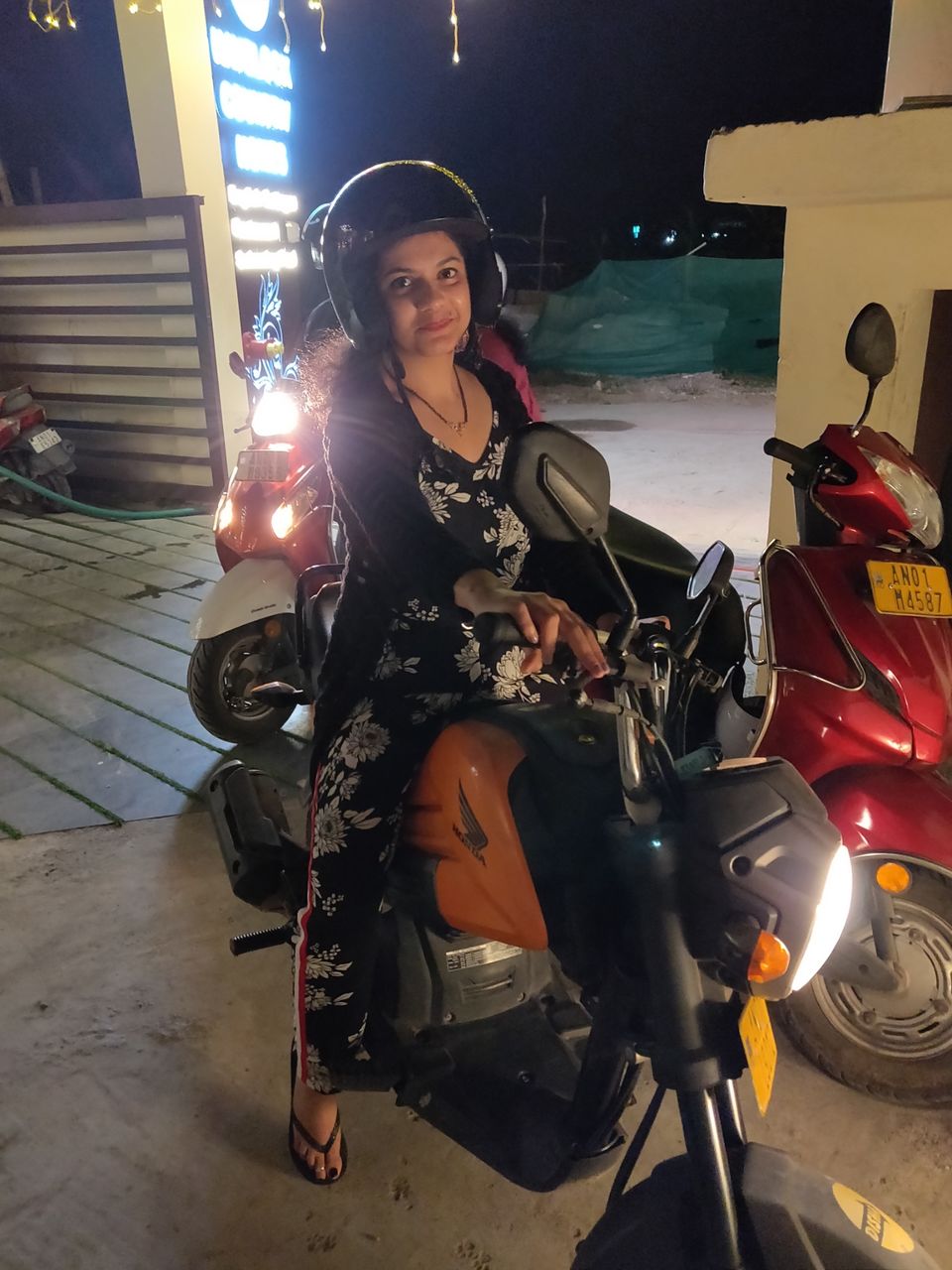 The first thing to do after checking in is book a bike. That's the best and the most economic, adventurous means of travelling . Charge for a day is 500 with 2 helmets. What more!!
Spend your morning at the Radhanagar Beach, get sunbathed, sunkissed, have your food there and sip some Nariyal pani for sure.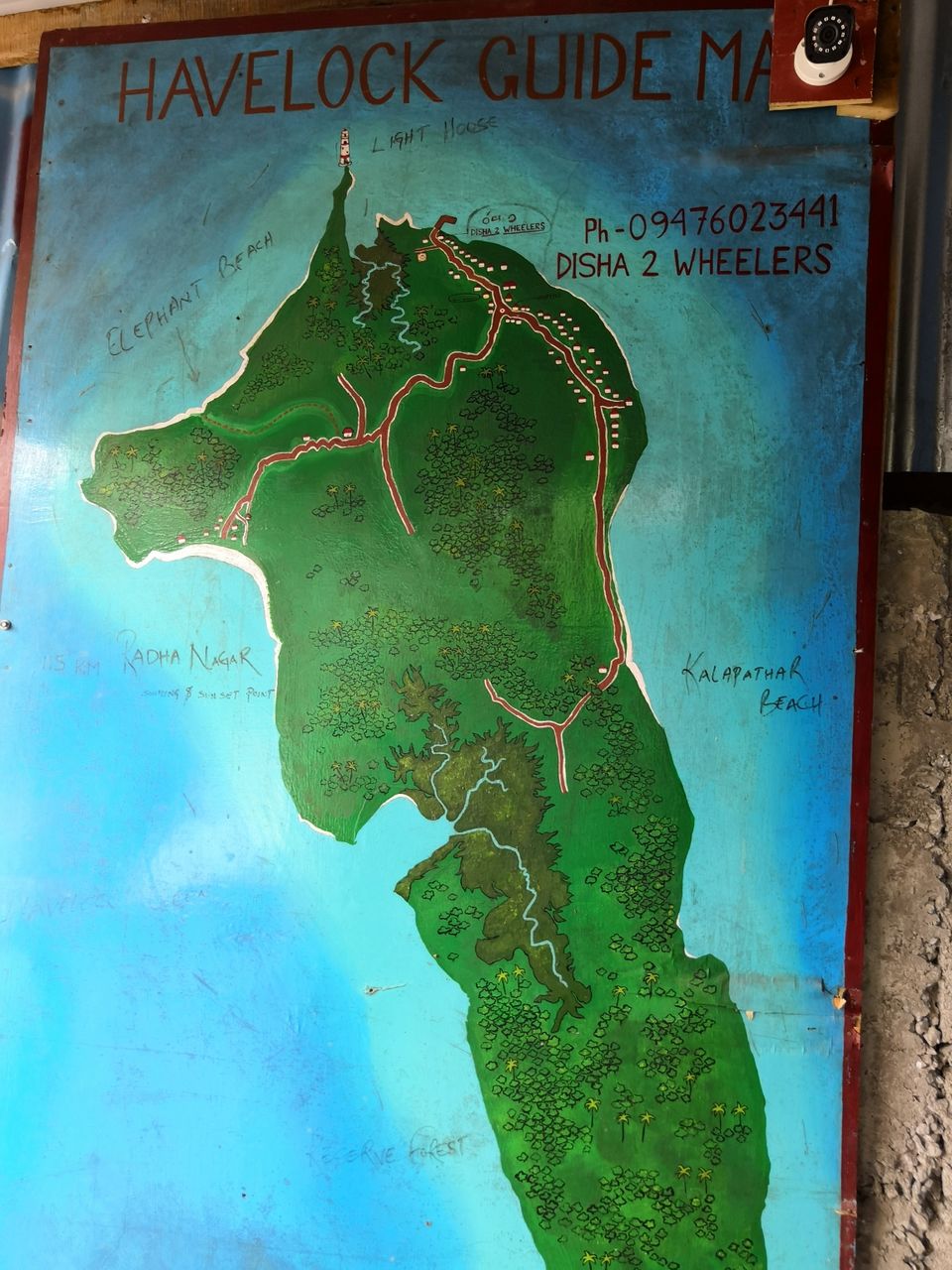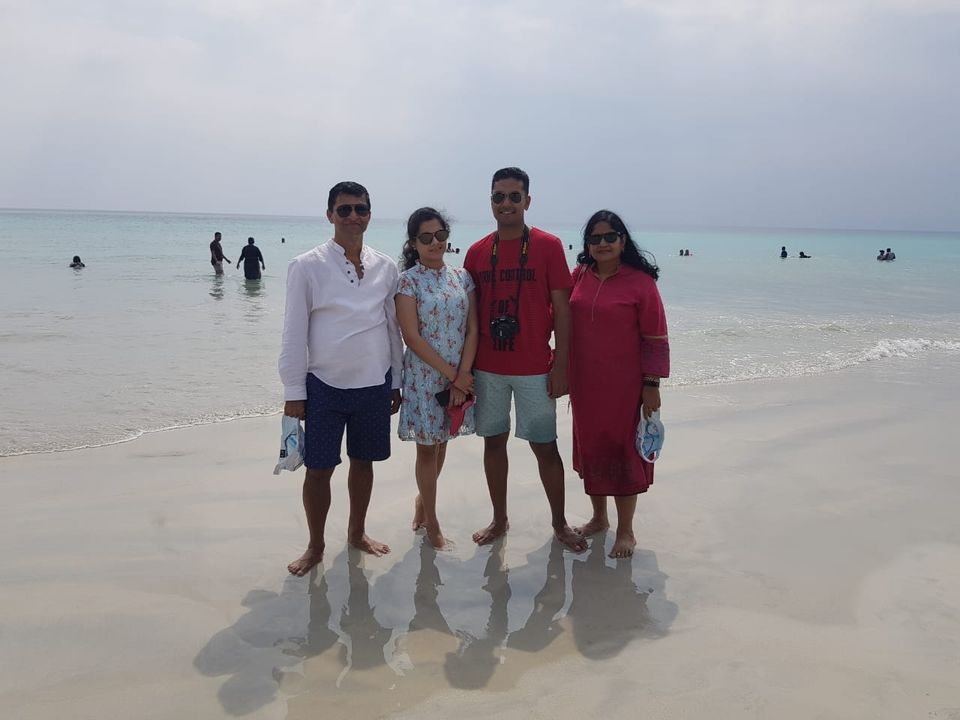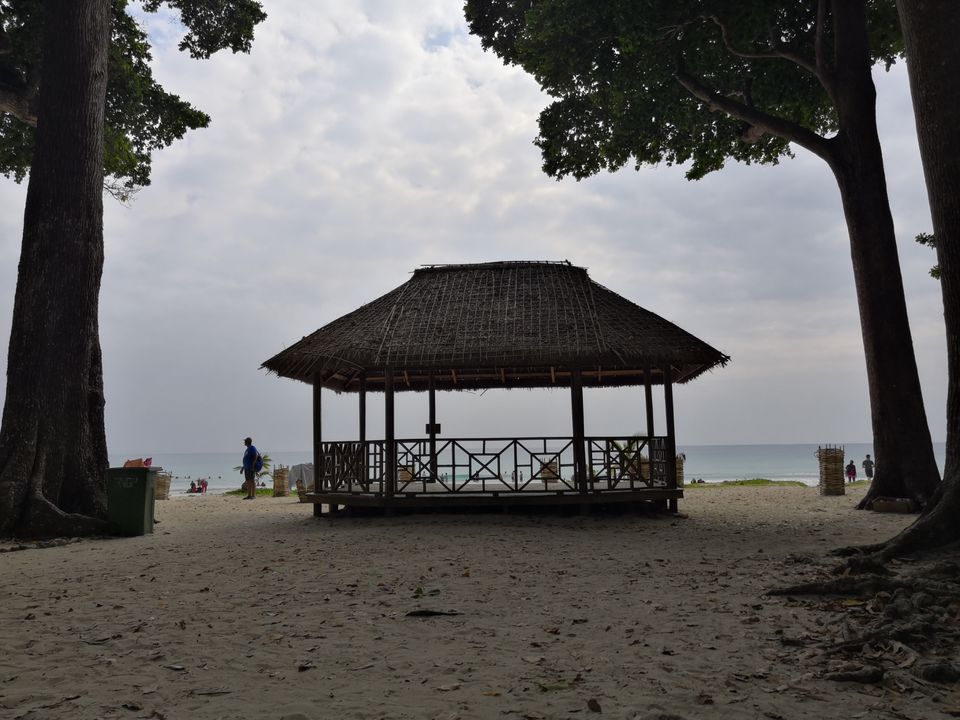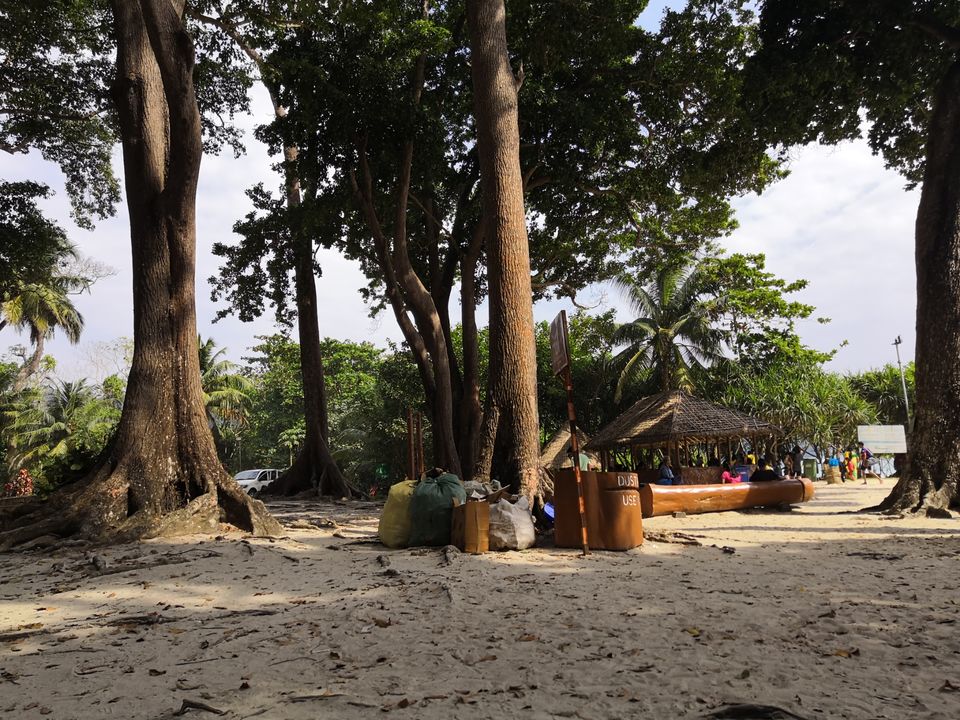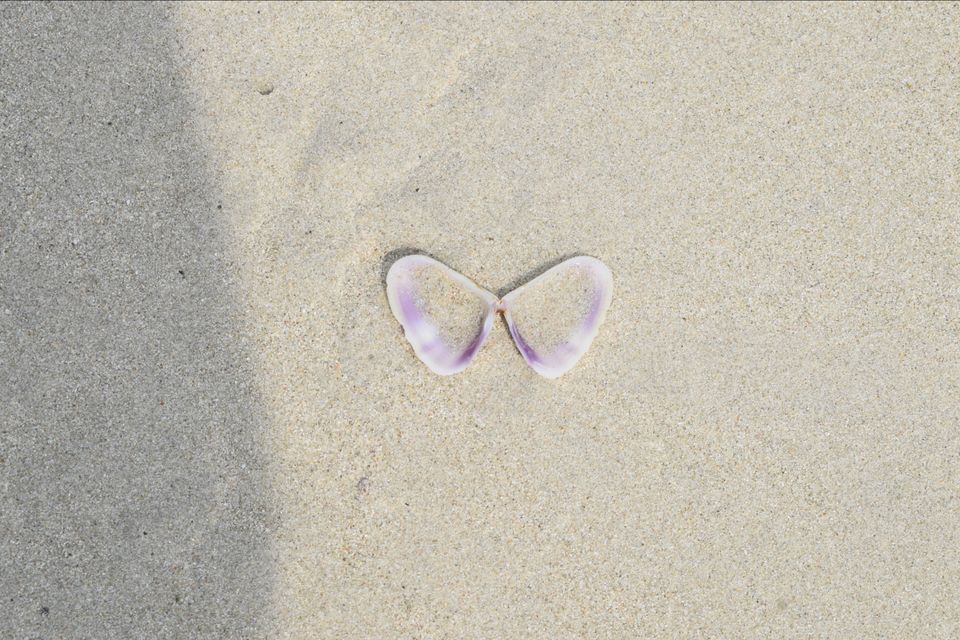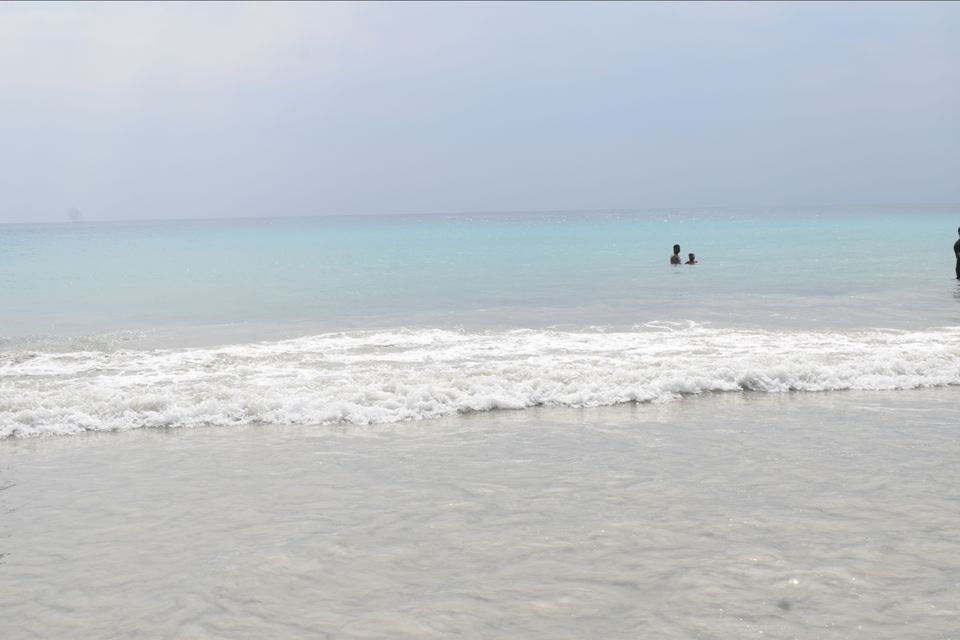 Next at around 3 pm, we started for Kalapathar Beach. Goshhh!! For a while, I just went silent, enchanted and mesmerised.
The waters, took my breath away.
Those white sands, corals, took my heart away
I started collecting the shells, corals but to my bad fate couldn't bring them back home as they were scanned at the airport and it certainly broke my heart.
Either you buy or collect, nothing is allowed to be carried hence preserving the heritage and preventing commercialisation.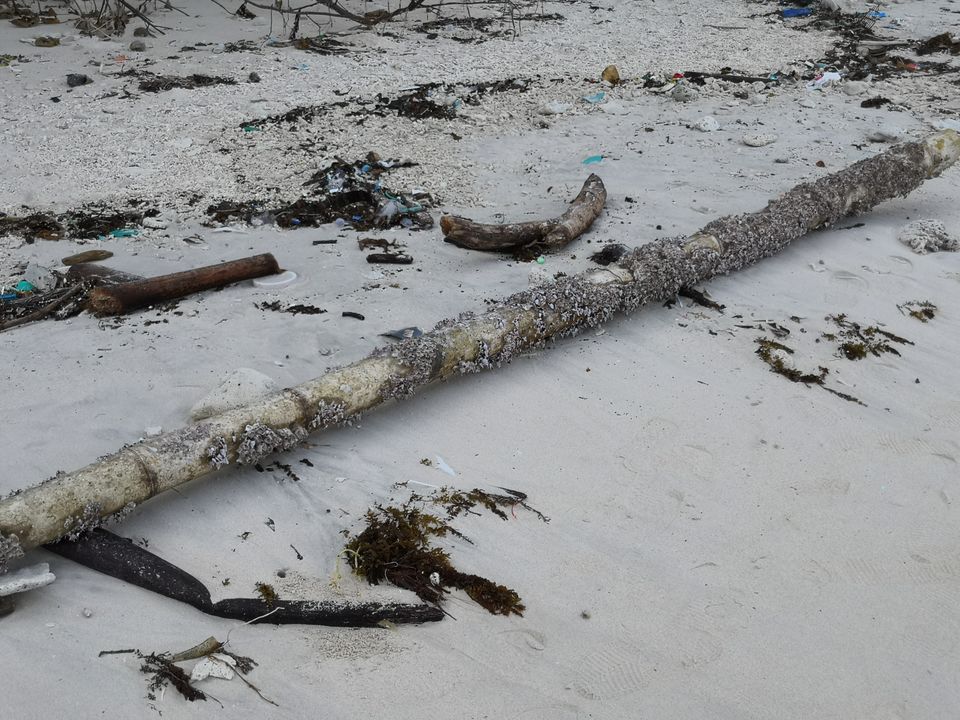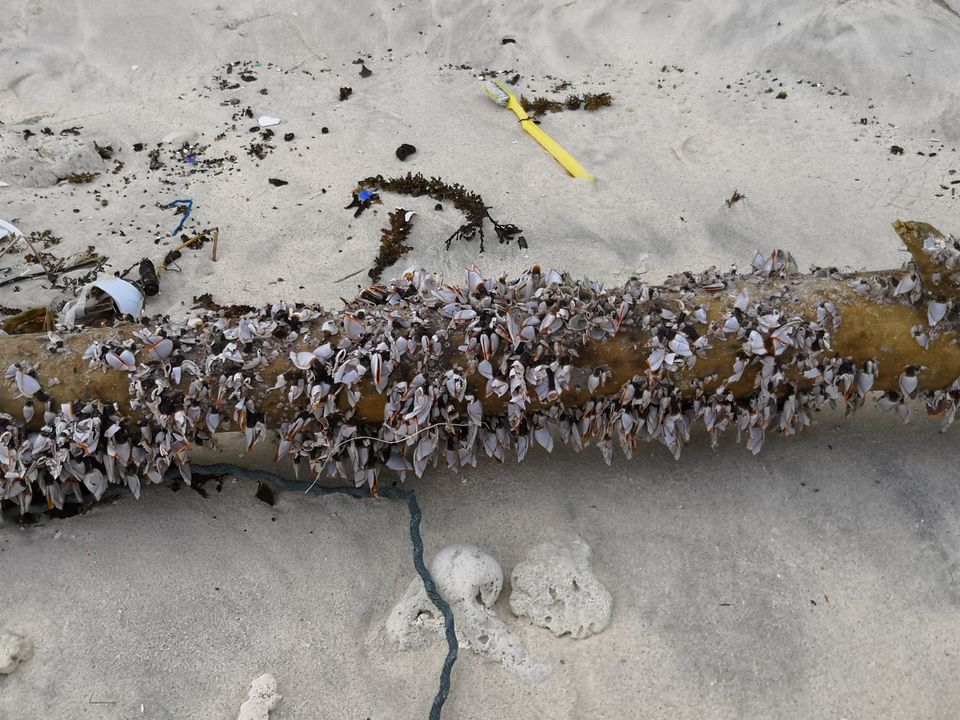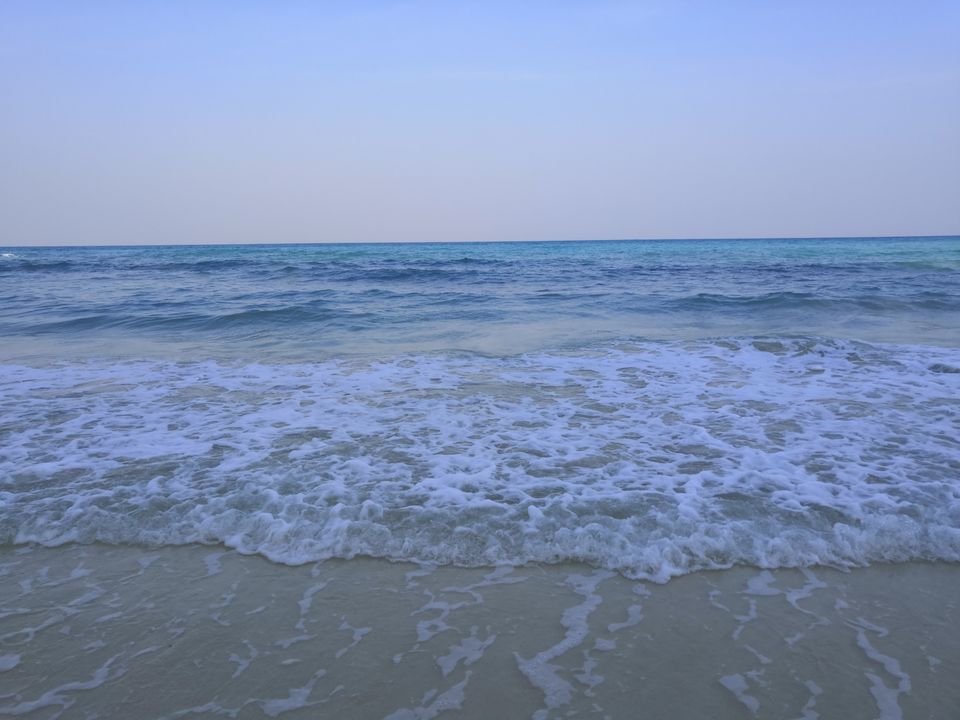 Dinner at the lovely beach cafe vibe with fantastic food. One of its kind in Havelock.
There's no better way to warm up after a walk on the beach than lying on hammocks at a cosy cafe sipping some authentic drinks while you soak up the views out to the sea .With laid back vibes and nautical interiors with big comfy wicker chairs and plenty of throw cushions to snuggle up, the cafe is really doing its thing.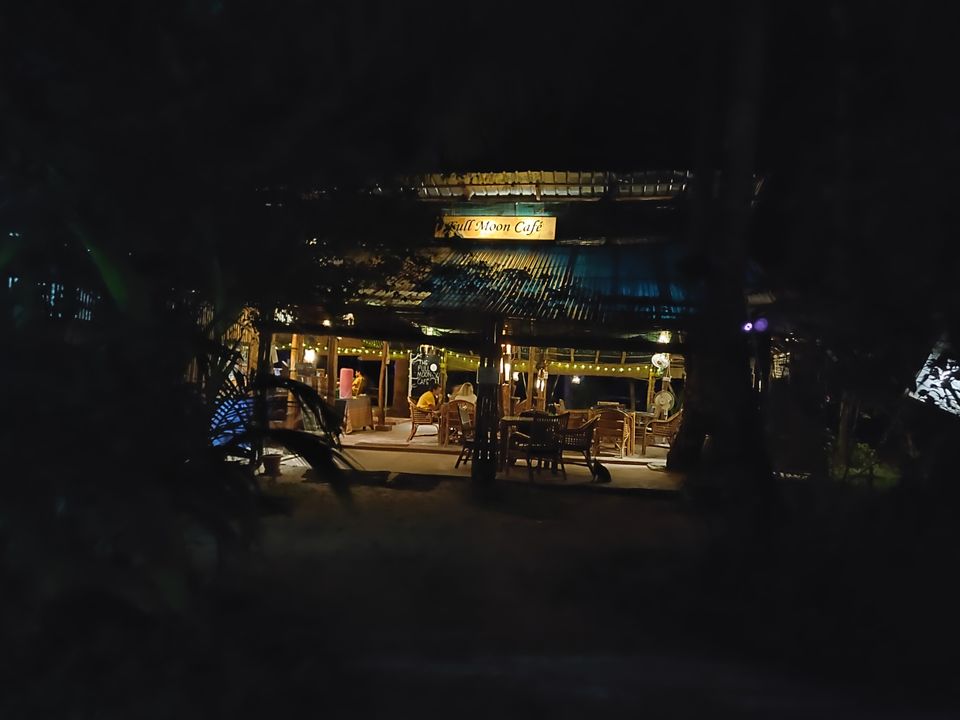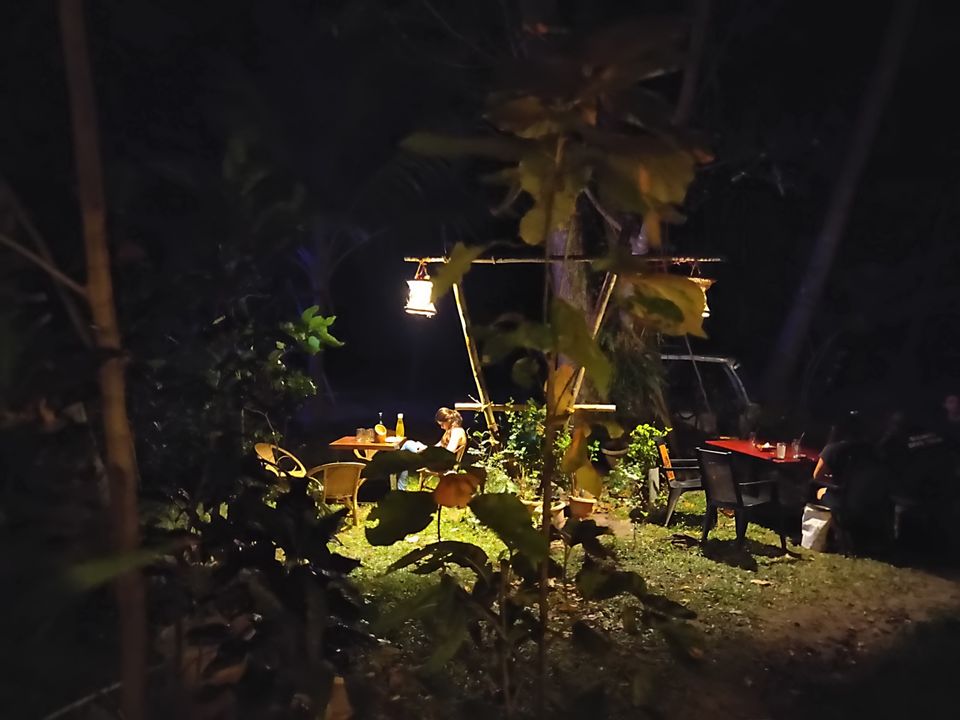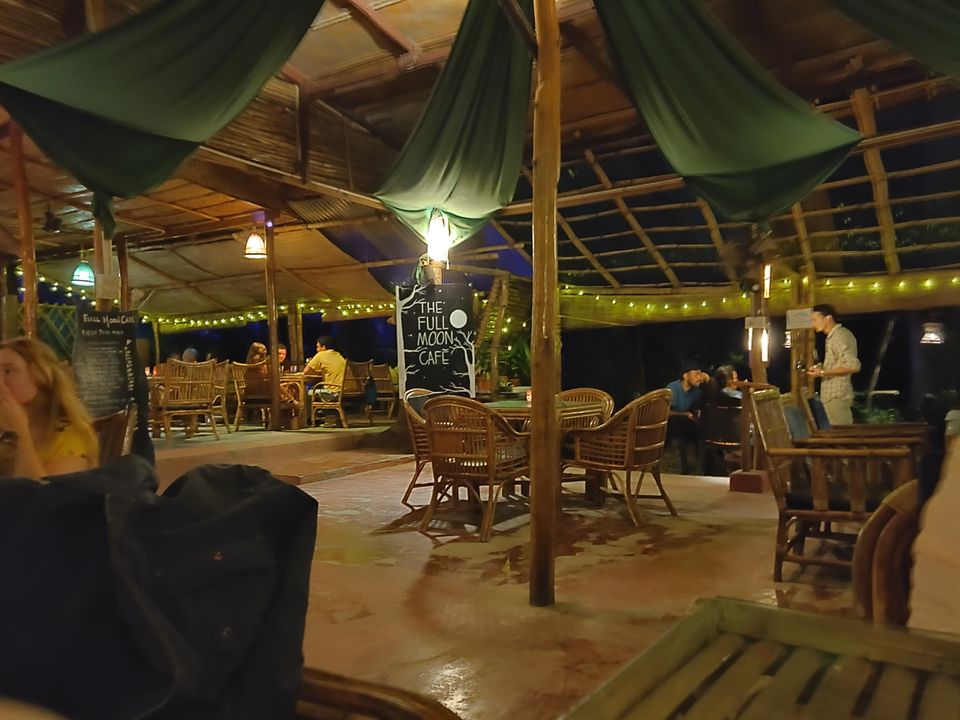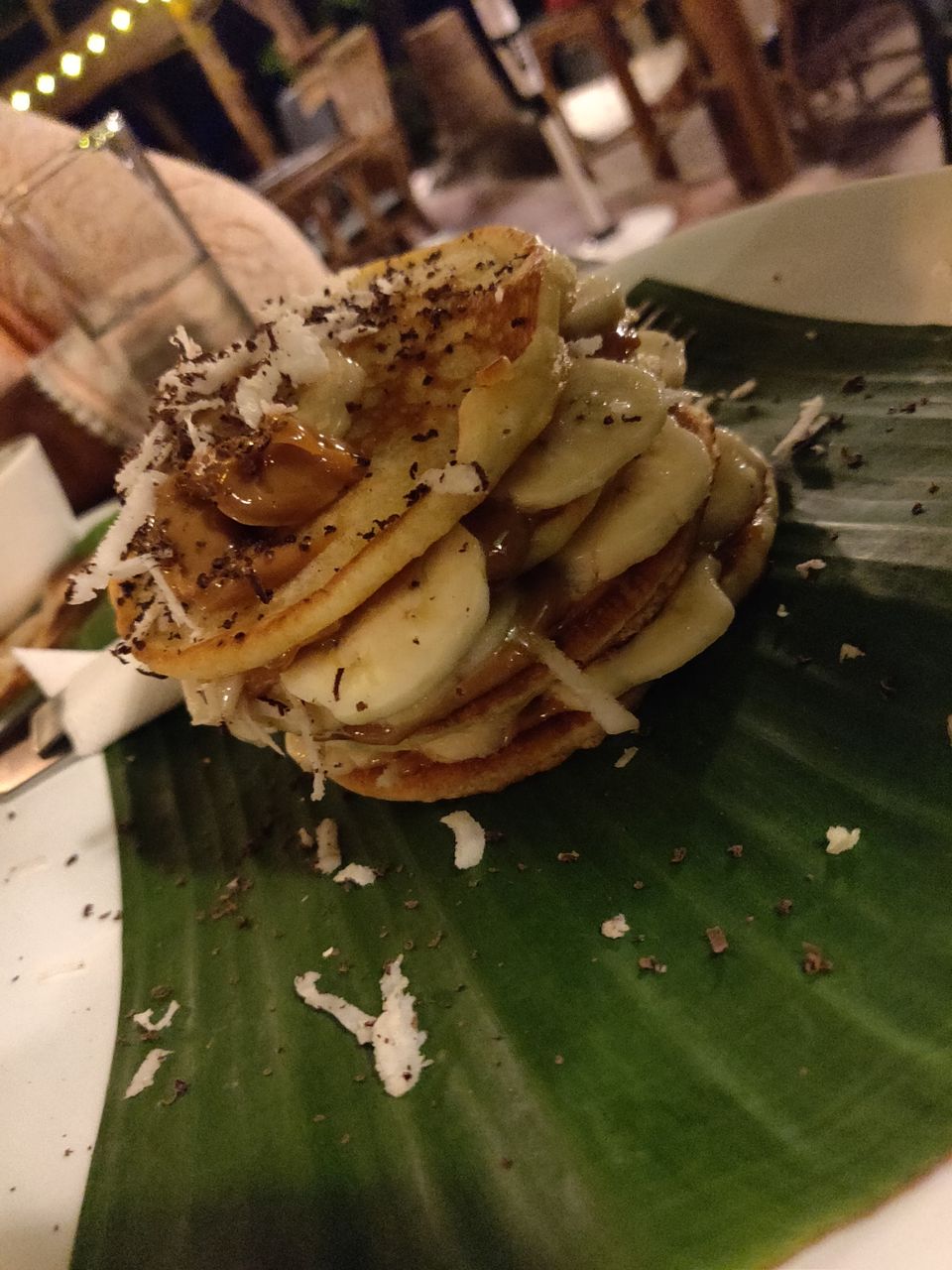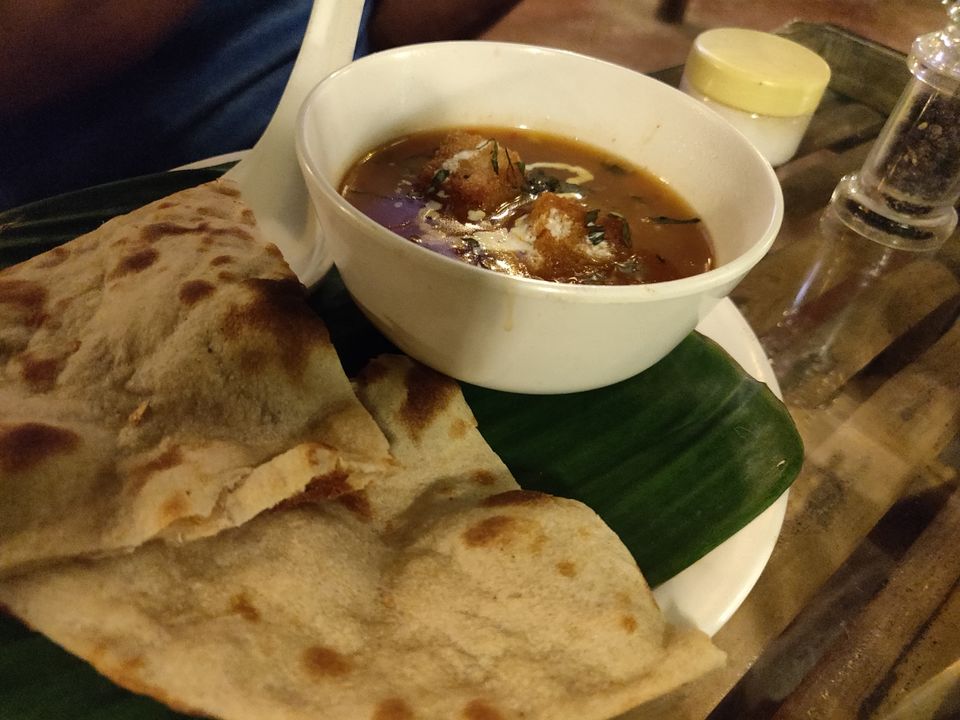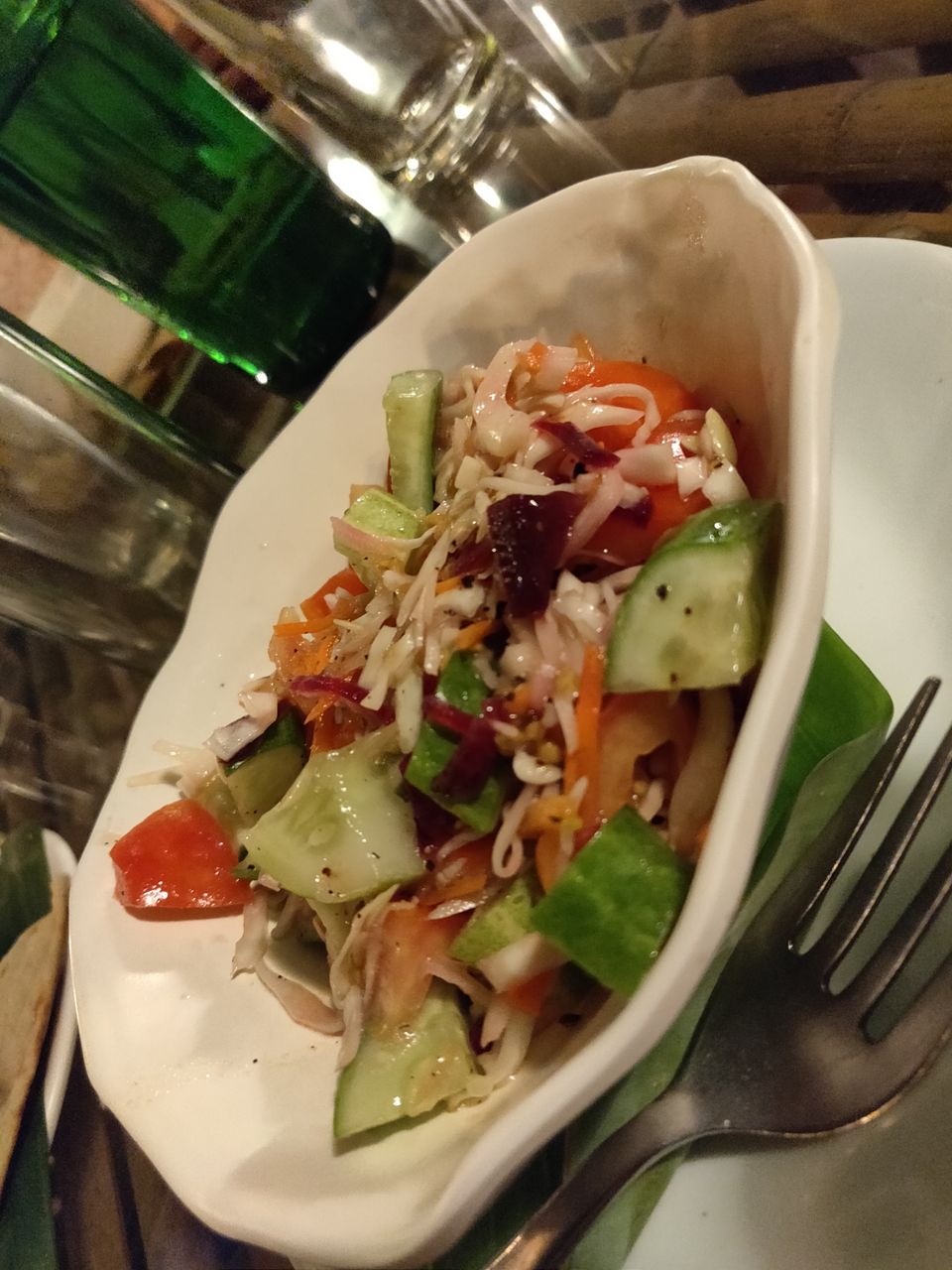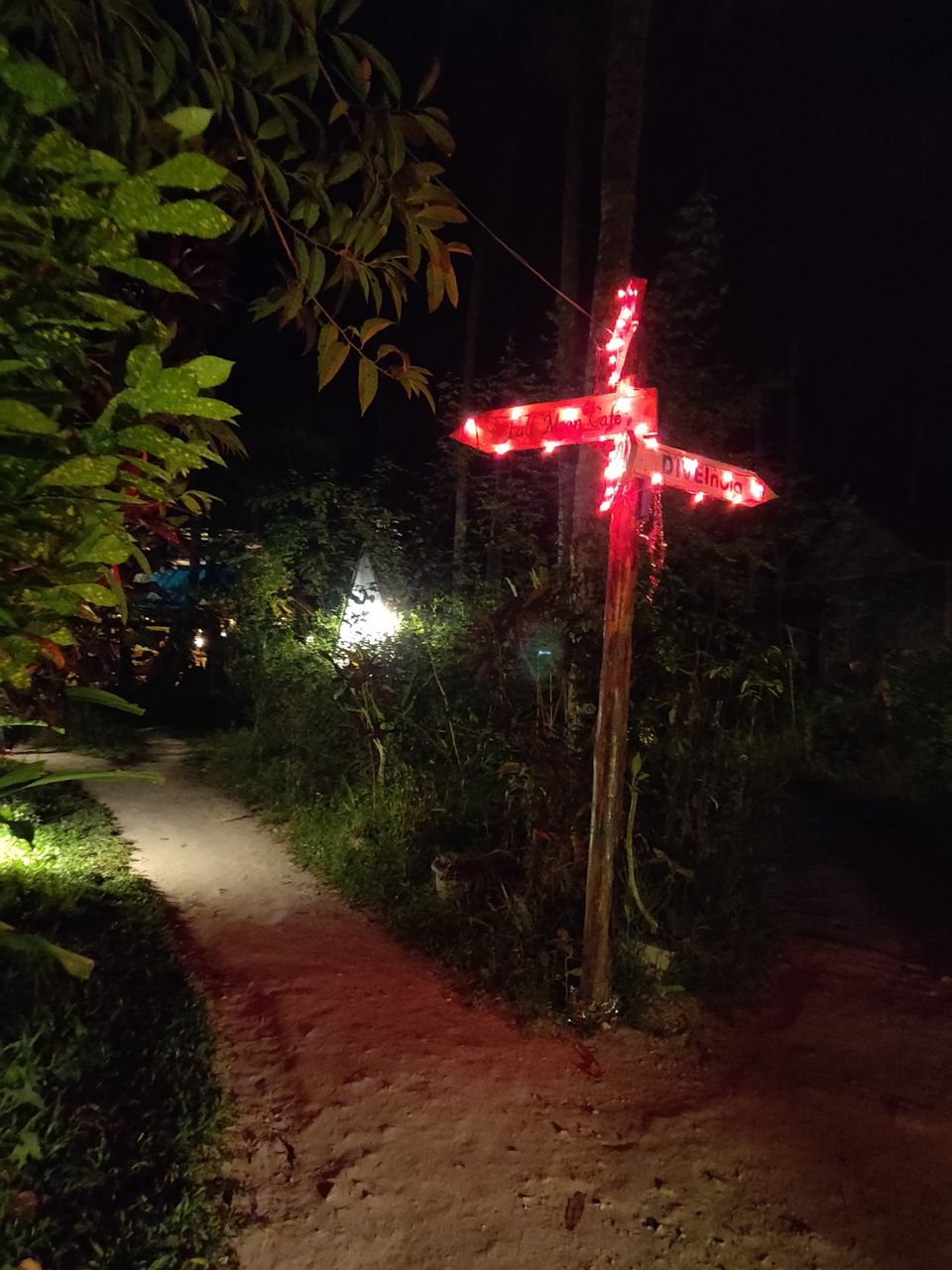 Day 3 was to kick off our adrenaline rush at the Elephant Beach.
So, there are 2 ways to reach there - cruise and trekking. And we chose the later succumbing to our adventurous genes.
Though not an easy one, just 1.8 km but 45-60 minutes trekking time through mangroves.
Kayaking, Snorkeling, Jet Skiing, Scuba Diving, Banana Boat Rides, Sea walking - adventure, confronting some of the rarest species, surely something you cannot moss out on.
Jet Skiing is one of my favourites because of the thrilling experience and the terrific speed it allows, while you are swaying over the oceanic waters. It will give you an adrenaline rush and you'll feel like talking to the air in a mesmerizing way.
Sea Walking was the one I was looking forward to. Walking exactly on the floor of a tremendously deep ocean and being able to watch every amazing aquatic creature very closely is just a super ecstatic experience.
One more mention - You don't get anything to eat at Elephant Beach except for fruits, coconut. And everything at the beach winds up by 3 pm so should be planned accordingly.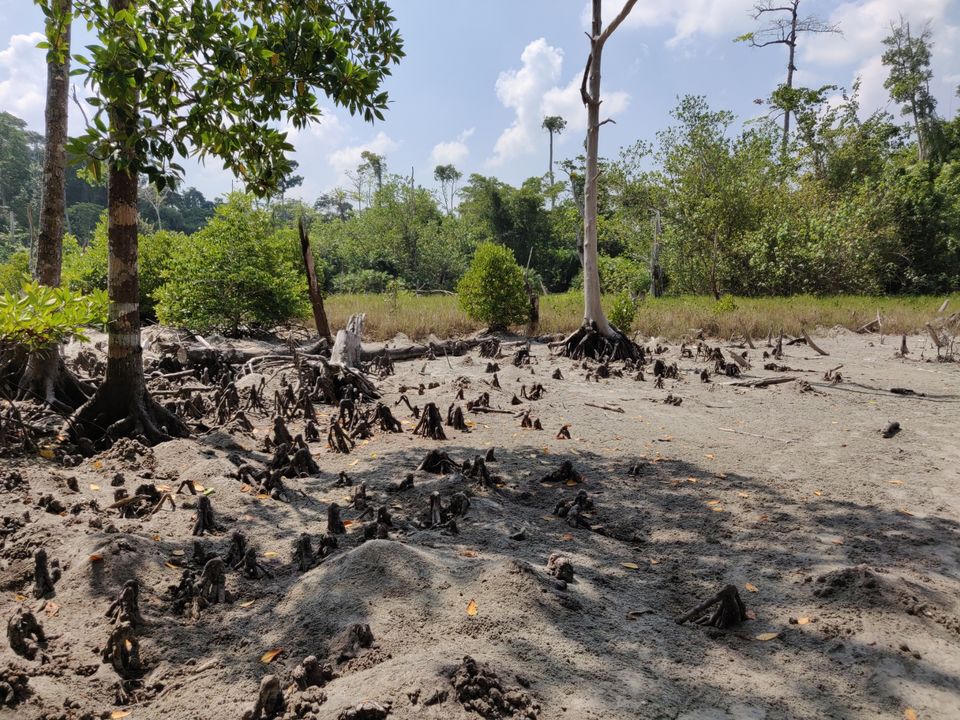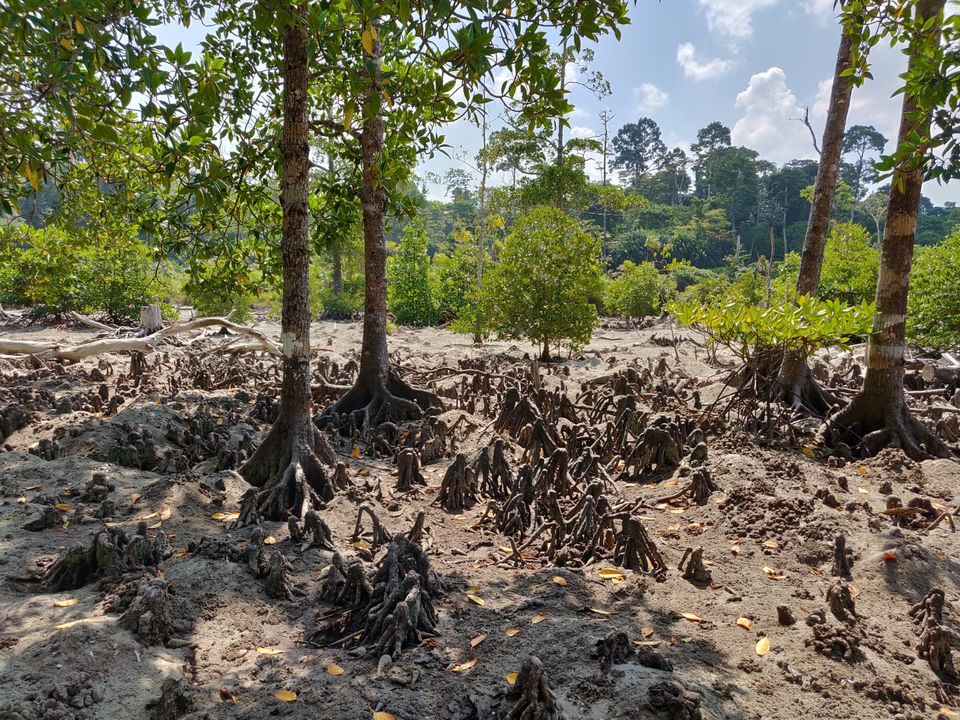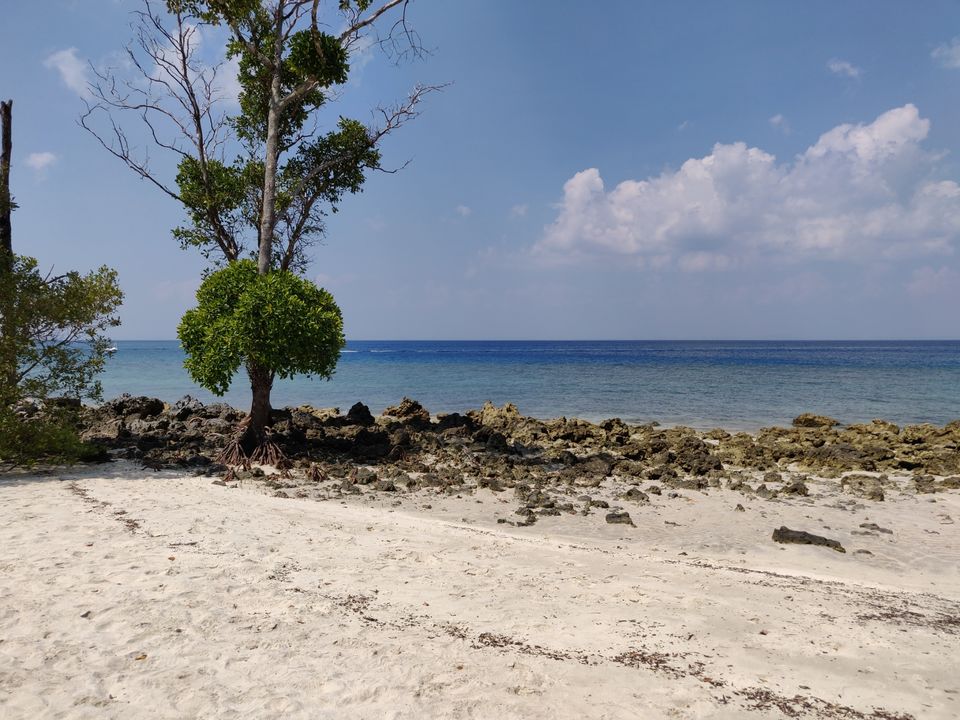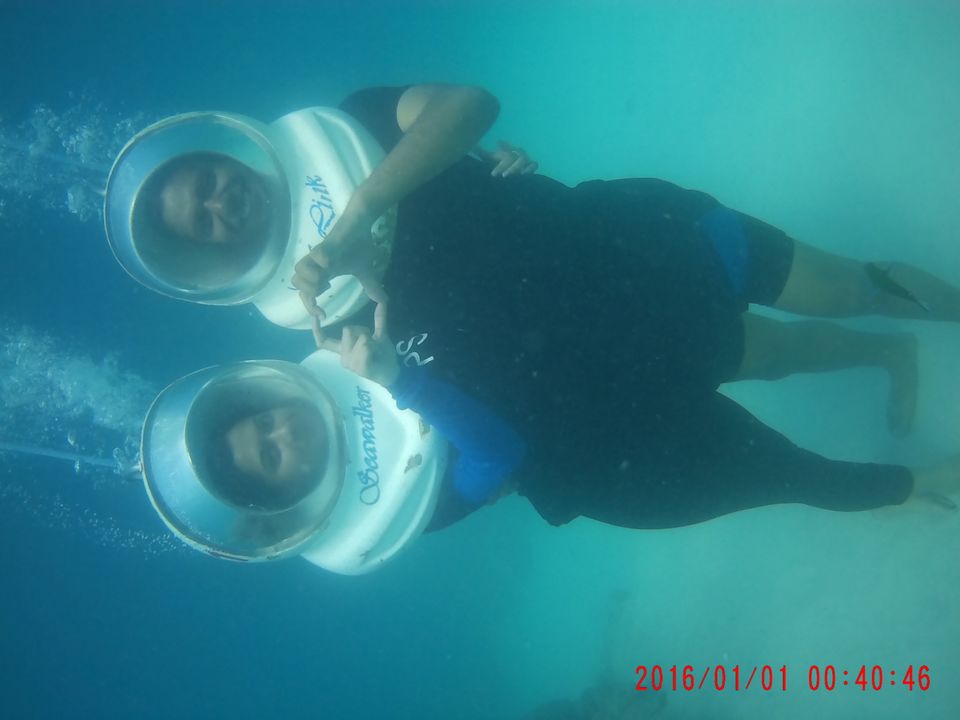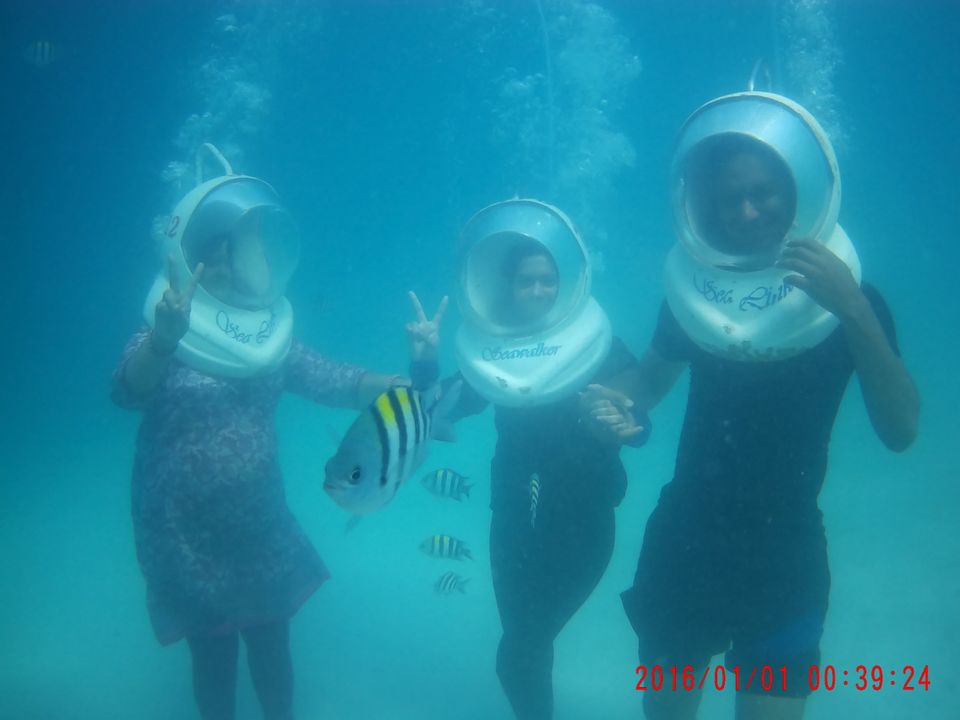 Back to Port Blair. And visit to Ross Island from Aberdeen Jetty. Last ferry goes at 2 pm. Tickets available at Aberdeen Jetty.
Lunch/Dinner at Golden Spoon is a must.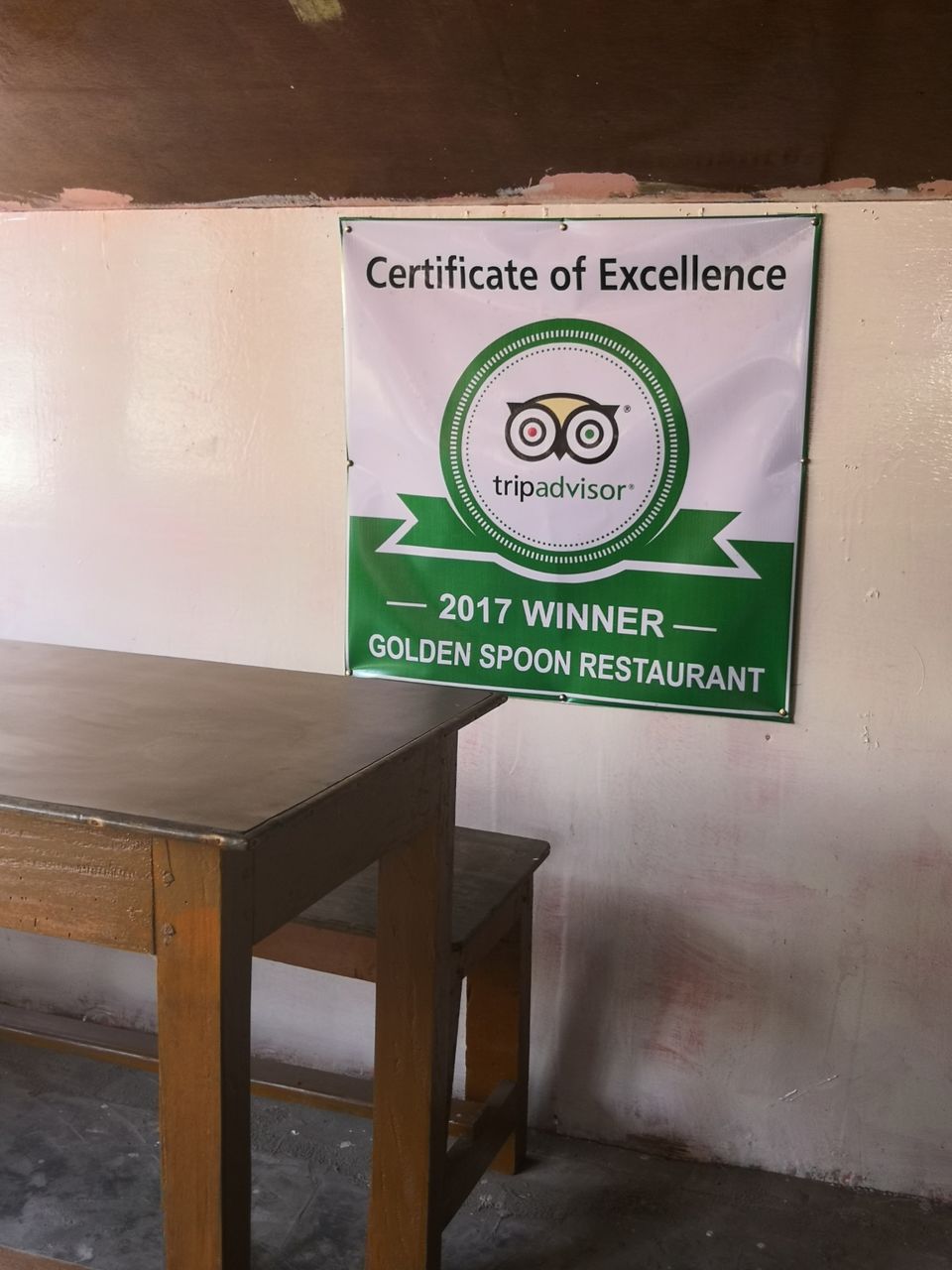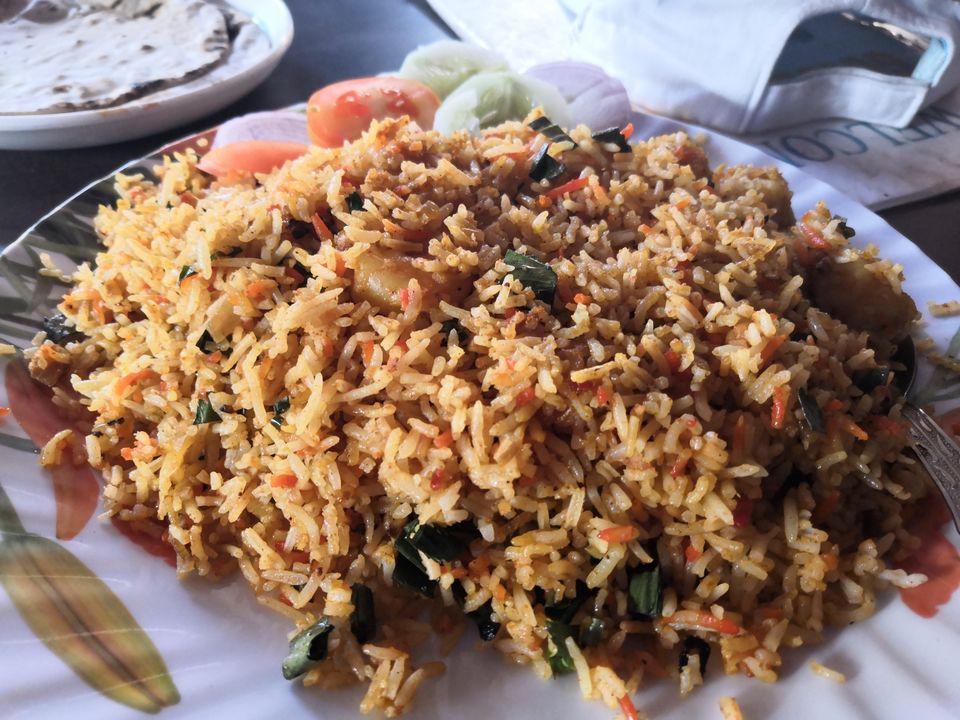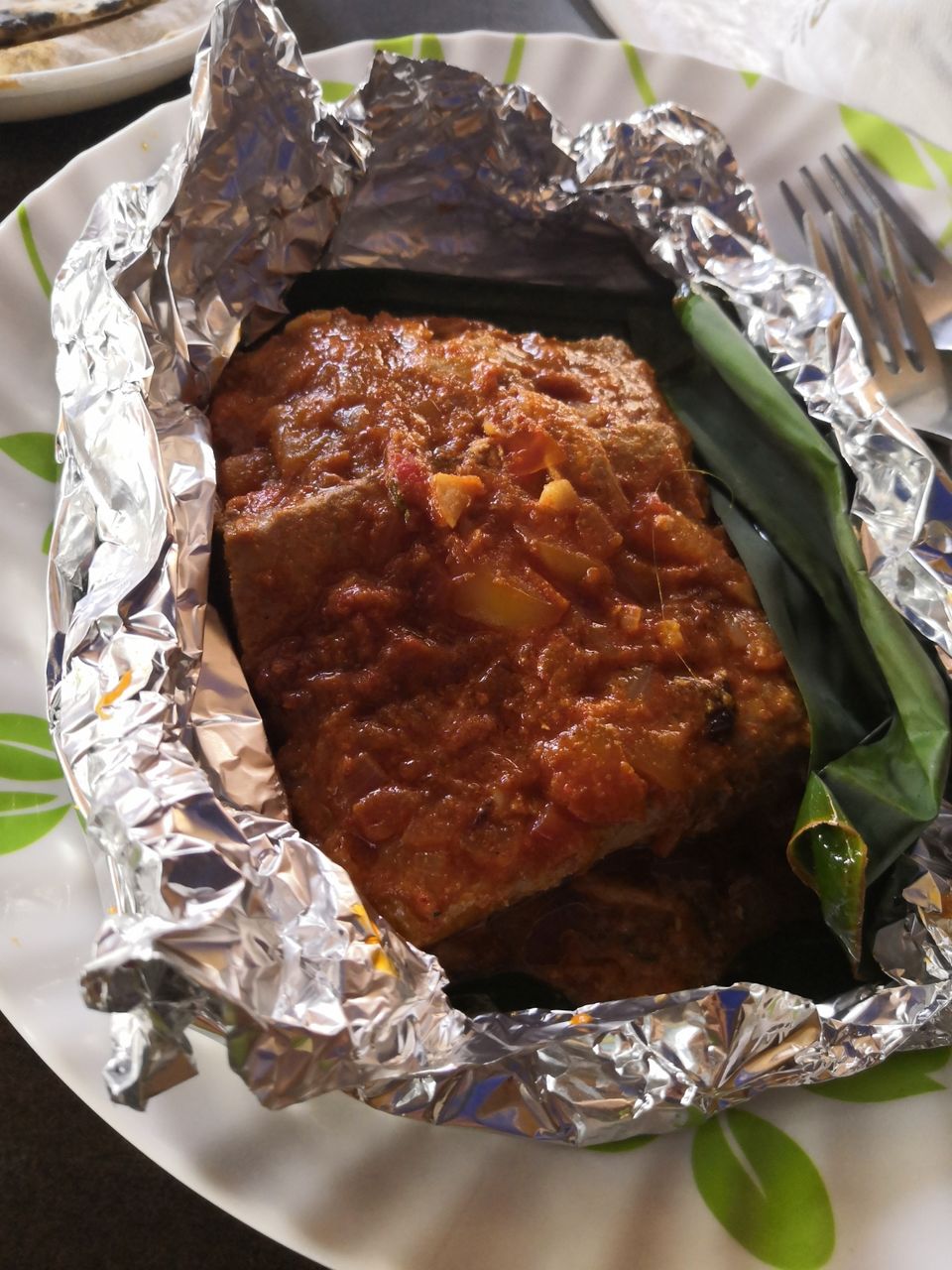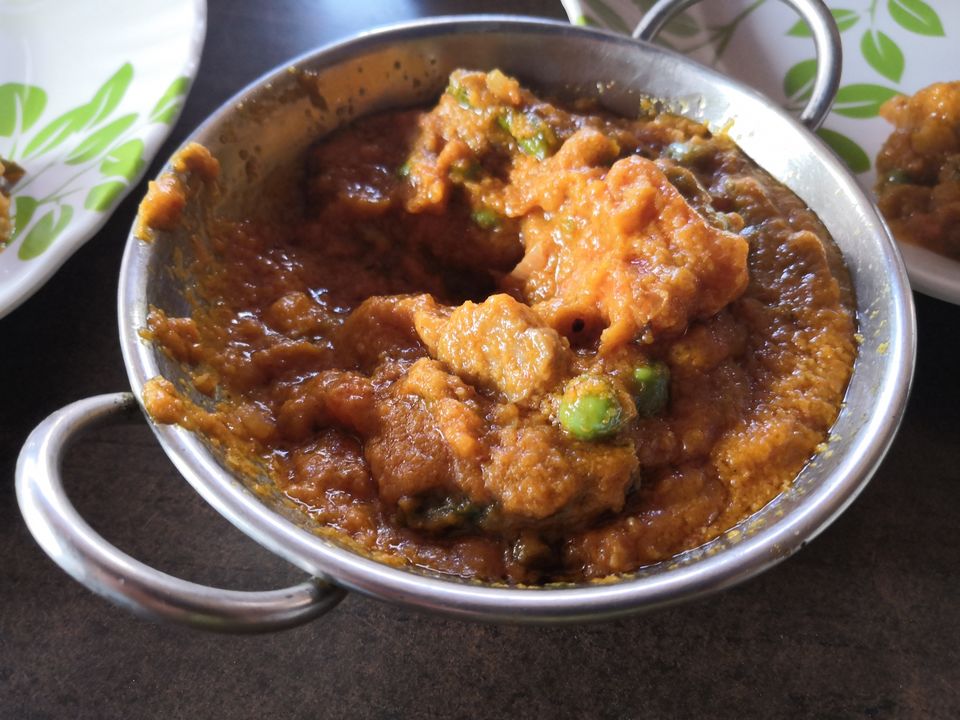 Return by morning flight.
So this is how our first anniversary went by!!!!!
Frequent Searches Leading To This Page:-
best places to visit in andaman and nicobar islands for honeymoon, andaman nicobar cheap packages, best places to visit in andaman for honeymoon, andaman tour package from chennai by ship, andaman and nicobar islands best tour packages