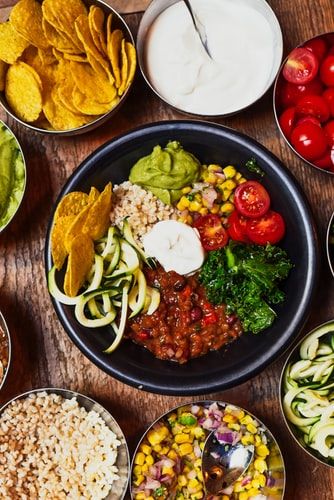 However, the comfort on the plate comes from the delectable vegetarian cuisine available to all vegetarians, and in today's trend to help save the animals most of us are going vegan as well.
Being of Indian Origin I've never felt vegetarian enough because of the fabulous cuisines that you get here in India. But while travelling the only question I have at restaurants is "What are the Vegetarian options available?"
Being a travel enthusiast, and being a vegetarian is a challenge in itself. Most of the destinations do not serve us Vegetarian cuisine which indeed does cause a struggle for vegetarians.
Browse our list of vegetarian-friendly countries and indulge yourself in your favourite vegetarian dishes without hesitation.
Countries that are vegetarian friendly
The number of vegetarians and absolute vegetarians varies per country. Food regulations, legislation, and the overall cultural attitude toward a vegetarian diet are all different. Some countries, such as India, have strong cultural or religious traditions that promote vegetarianism, while others face secular ethical dilemmas like animal rights, environmental conservation, and health concerns.
1. China
The majority of Chinese vegetarians are Buddhists who follow Buddhist teachings on minimising suffering. Furthermore, many Yoga practitioners in China are vegetarians or vegans. In much the same way that vegetarianism is popular among health-conscious individuals in the West, more and more Chinese people who are not vegetarians or vegans are eating vegetarian food regularly to be healthy and active.
2. Israel
Studies show that 7.2% of men and 9.8% of women from Israel are vegetarians. The Kosher Food Regulations mean that many vegetarians have a high percentage of restaurants where Israel does not serve meat at all, making it a country where it is easier to maintain a meal while enjoying food. Also, meat-serving restaurants almost always offer vegetarian options, and Israeli street food is especially vegetarian-friendly. So vegetarians, read on. After that, the fear of becoming a vegetarian in Israel is alleviated.
3. United Kingdom
In the UK, not only do they serve vegetable plates and omelettes, but the menu has been fulfilling for a long time, and being a vegetarian has become super easy, as the UK has recently adopted an eco-friendly mindset, with many moving away from meat and animal products, which has led to a surge in demand for alternative foods. Be it burger or pasta you have it all.
4. Taiwan
Taiwan is the most vegetarian and vegetarian-friendly country in Asia. The country has a long tradition of Buddhist vegetarianism. Recently, the younger generation and residents who value health are also refraining from eating meat. And since most of the population in Taiwan are Buddhists so it's completely easy for vegetarians to find their favourite cuisines.
5. Indonesia
Indonesian food has various vegetarian options for people who avoid meat for ethical or health reasons. Tofu and systems are the staple protein of many local diets and are great vegetarian-centric in Indonesia.
The favourites from Indonesian are the Gado-Gado, as well as South Indian Thalis and aromatic coconut milk Nonya dishes.
6. Sri Lanka
You will be in heaven in Sri Lanka if you enjoy your meal scorching hot. The cuisine isn't just about chilis; expect fragrant spices like cinnamon, cardamom, and fenugreek, as well as rice and curry.
On menus, there is always a good variety. Kottu roti is a famous street food meal consisting of chopped roti bread fried with a variety of veggies and served with curry sauce.
7. Italy
Pasta and pizza may be found in the most unusual locales, making Italian cuisine the vegetarian traveller's rescuer wherever they are in the world.
However, outside of tourist areas, it can be very difficult to locate vegetarian meals in Italy. But don't be discouraged; it's the respect shown to vegetables that stands out.
8. Malaysia
Vegetarians will find many options in Malay cuisine. Because Malay is Malaysia's most populous ethnic group, this food is widely available throughout the country. It's mostly coconut curries and fiery sambals.
Food tourism is a big component of any traveller's experience because of their distinct cuisine and corresponding environment, which ranges from glittering tropical shores to foggy rainforest mountains, in Malaysia.
After having been travelled to many countries, I had to list out the top countries that are vegetarian friendly, to have the love affair with vegetarian cuisine to be continued.
So which destination would you visit? if you've visited any other country that is vegetarian-friendly, drop them in the comments sections below.
Think we missed out on something? Tell us about it in the comments below. Or write about it here on Tripoto and earn Tripoto Credits!