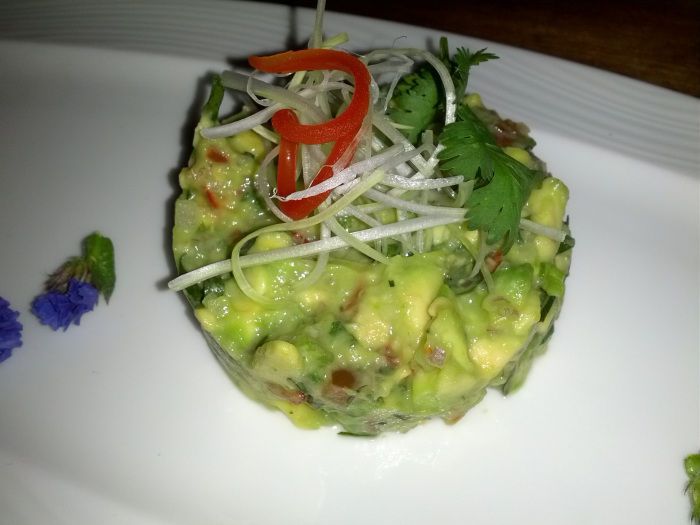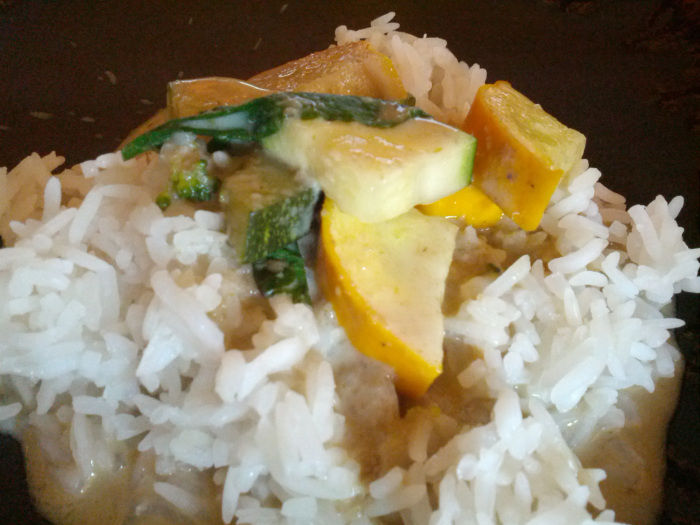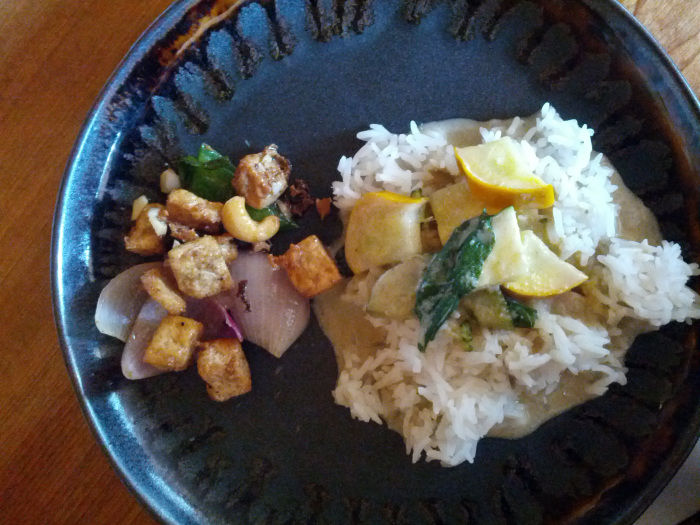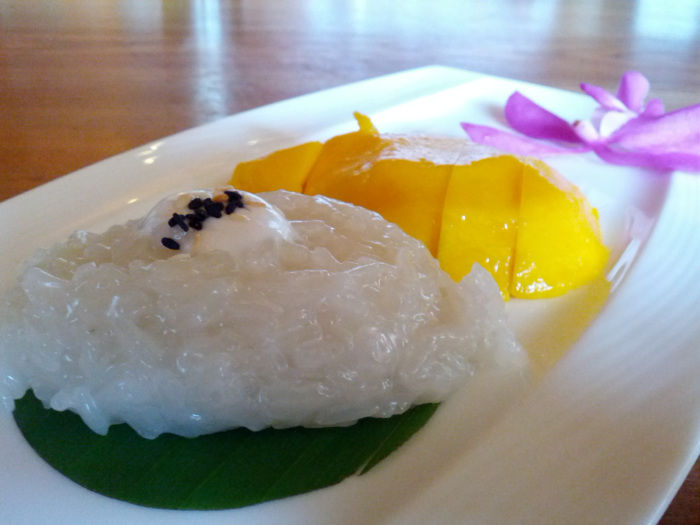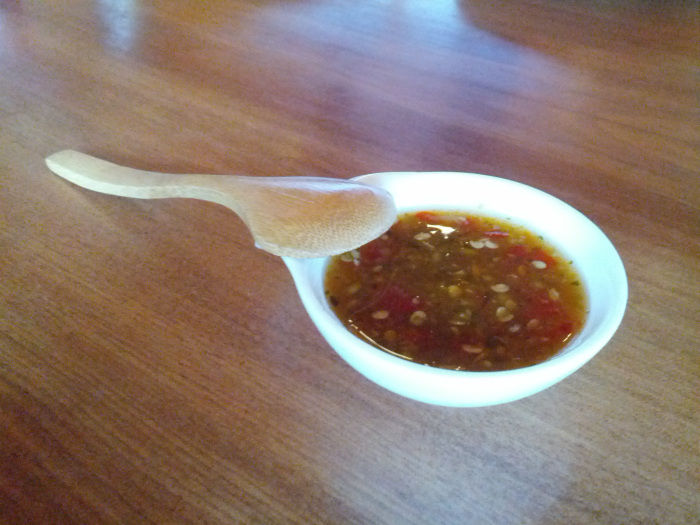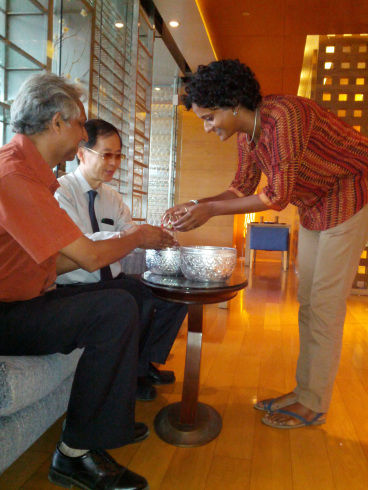 "We need to know all the words for beef, chicken, fish and everything when we visit Bangkok," a worried me spluttered to my husband as we boarded the flight to Bangkok.
I am more apprehensive about being a vegetarian in South-East Asia than I am in Europe, even in the hardcore meat eating countries there. Vegetarianism is not something the South-East Asians understand that well. Dried shrimp, a favourite topping, seems to fall under this rather flexible veggie umbrella. And then there is the ubiquitous fish sauce (and meat sauce) that forms a part of most gravies and dressings. Ask for a substitute? They'll shake their heads and tell you nothing quite matches that taste. It's fine when you're cooking at home, I happily substitute fish sauce with a mix of soy sauce and vinegar. But these are issues for vegetarians travelling to South-East Asian countries. Sign language, innovate gestures and mugged-up-badly-pronounced-words can take you as far as saying no 'fish', no beef, no 'chicken' but trying to avoid something a culture doesn't see as non-vegetarian, well that's tough to tackle. Language could be the main barrier, but these hazy definitions make me palpitate about my keen desire to try the local food in these countries.
When I went to Bangkok a few years ago, I was apprehensive. I wanted to eat all kinds of Thai food that would dissolve in my mouth into that basic Thai marriage of sweet, sour and spicy. We could only eat at restaurants however, and even then not everyone had vegetarian options. Street food was simply out of question! The choices were rather limiting or maybe we hadn't discovered how to use Google efficiently in those seemingly ancient times! We found ourselves in restaurants telling chefs and servers that we didn't want any meat. Or chicken, or shrimp toppings or any fish sauce, and then as we waited, I would feel this tongue paralysing fear that it might anyway have some non-veg elements since they do not consider it to be non-vegetarian (Yes, I am one of those types of vegetarians). Mark Wiens, in his article "A Vegetarian's Guide to Thailand" says, "Vegetarian" loosely translates to "mang sa wirat" (มังสวิรัติ), a word that specifies you don't eat noticeable pieces of meat or seafood." That is too wide a definition, so much else could easily slip through. So trying to be a satiated vegetarian in Thailand is no mean feat!
Jump to 14th April 2015, around three years after my trip to Bangkok, I was invited to celebrate Thai New Year or Songkran with the Consul-General Nat Pinyowattanacheep, his wife and a group of around 20 writers and journalists. After introductions and pleasantries, the impatience to eat was visible on everyone's face. Thai is quite a popular cuisine and with the proliferation of gourmet food shops, those specific ingredients are easily found too. When asked if we should begin the meal, it was a unanimous and resounding, "YES!" Chef Seefah Ketchaiyo was putting it together for us, and I was a little disappointed when she announced at the start that it wouldn't be a traditional feast but rather dishes as interpreted by her. Yay to modern cuisine but sometimes I want to stick with the traditional, especially if I don't know what that means. Though once the food got there I was more than happy. It was delicious Thai vegetarian food with the right blend of spicy, sweet and sour. I had Thai green curry for main course with Tofu with Cashew (dry) curry on the side side. The Thai Green curry was a little low on the spice and it could be because two of the vegetarians insisted they couldn't handle Thai spiciness (Yes, I cursed them in my head). The salads were the usual though always tasty, Som Tam or raw papaya salad without the dried shrimp topping, and a tart and crunchy Raw Mango Salad – finely grated mango topped with a coarse crumble of groundnuts/peanuts. It was delicious, and since it's mango season in India, this is something that's going to become a staple in my home.
What blew me with its blend of flavours and textures was the starter or appetiser. A rather simple looking light green coloured mush that had been served neatly on my plate. The non-vegetarians had a prawn on the top but the vegetarian version was just a larger helping of the said green mush. I remember thinking, "shouldn't the vegetarians have gotten a topping too?" But one bite and I was glad that I'd gotten more of the star of the dish. It dissolved into my mouth in a burst of raw mango chunks and squashy, creamy avocado, mixed with red chilli, lemon grass and crispy tiny pieces of onion – all of this is my guess about the ingredients. When they took the plate away, I had scraped off every little bit and I did wish it was the main course, I could have asked for another helping without looking impolite or greedy. I plan to ask the chef for the recipe, that's if she is willing to share it with me.
We ended the meal with sticky rice and diced mango. Since I've eaten it in Bangkok I wished for another Thai speciality, but maybe the next time. An interesting fact – the white paste-like substance on top of the sticky rice is salt based to cut through the sweetness of the rest of the dish. I ensured I ate with a little bit of everything a.k.a George Calombaris style (Masterchef Australia).
The meal was great fun, and I got to meet a bunch of journalists and writers, each with their quirks and eccentricities. We are a funny bunch! And here are my tips on how to stay a happy, satiated vegetarian in Thailand.
Tips to stay vegetarian in Thailand:
The listing method works but can be tedious. Google translate will give you words for all meat/chicken etc.
It might make sense to say you're vegan. For one that is a clear demarkation from non-vegetarian, thus prawns, shrimps, fish sauce, meat sauce will not be used in your food. Yes, if you say you are vegetarian it might just get used.
Two words/sentences that might be handy. Vegan is "jay" in Thai, so you need to say "gin jay" when you place your order.
Read the article mentioned above for many more crucial words, phrases. It's very informative. I got the phrases for vegan from there too.
Use HappyCow. This awesome app/website tells you the nearest restaurant that serves vegetarian/serves only vegetarian.
Else travel during the 9th Chinese Lunar month, sometime in September or October as per the Gregorian Calendar. It is a treat for vegetarians or vegans as the annual Vegetarian/Vegan festival is celebrated. It has an interesting story to it's origin- the Chinese opera singers visiting in the early 1800s got sick and thought that maybe they should give up meat, almost as a sacrifice, to atone for their sins. Today the Thais and Chinese celebrate it, though the festival is still much grander in Chinatown. You won't even find fish sauce in anything as it's put away! It's a vegetarian paradise.
This restaurant seems like a must-do the next time I visit- Anotoi run by a Cordon Bleu trained chef who seems to be churning out some awesome looking vegetarian and vegan food. I didn't get paid to mention this, I actually chanced upon it & love the look and feel of the place. Look at the first few photographs on the Facebook page of the entire place.
And yes, don't eat on the streets. Unfortunately!
This meal was organised by the Tourism Authority of Thailand, Mumbai.
This trip was originally published on Merry to go around.
Frequent searches leading to this page:-
Thailand tour package 3 days 2 nights, Thailand tour package from Chennai, Thailand tour package from Delhi, Top Thailand tour packages with price, best Thailand tour packages for couple with price