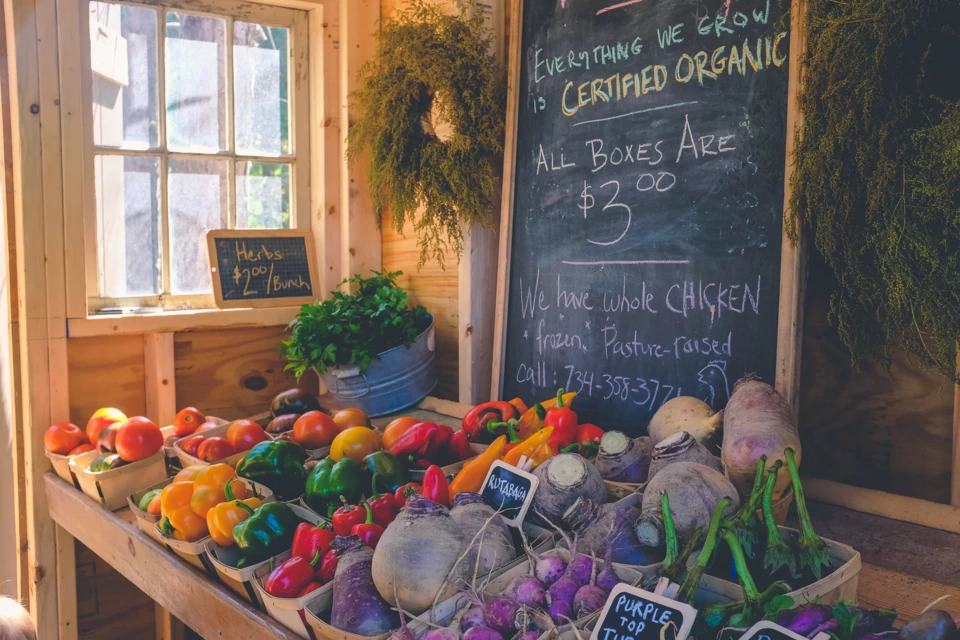 Vegetarian food is often misunderstood as boring, when there are actually so many options available in Singapore, that cover multiple cuisines. These range from hearty Korean fare to Japanese cuisine. Whether you're a plant-based eater, or looking to take your vegetarian friend out for a meal, our list of 11 vegetarian food places in Singapore has got you covered. After all theres nothing better than having some freshly cut fruits in the Singapore heat and delicious vegetables adding array of colours to your plate!
11 Delicious Vegetarian Restaurants in Singapore
1. LingZhi Vegetarian Restaurant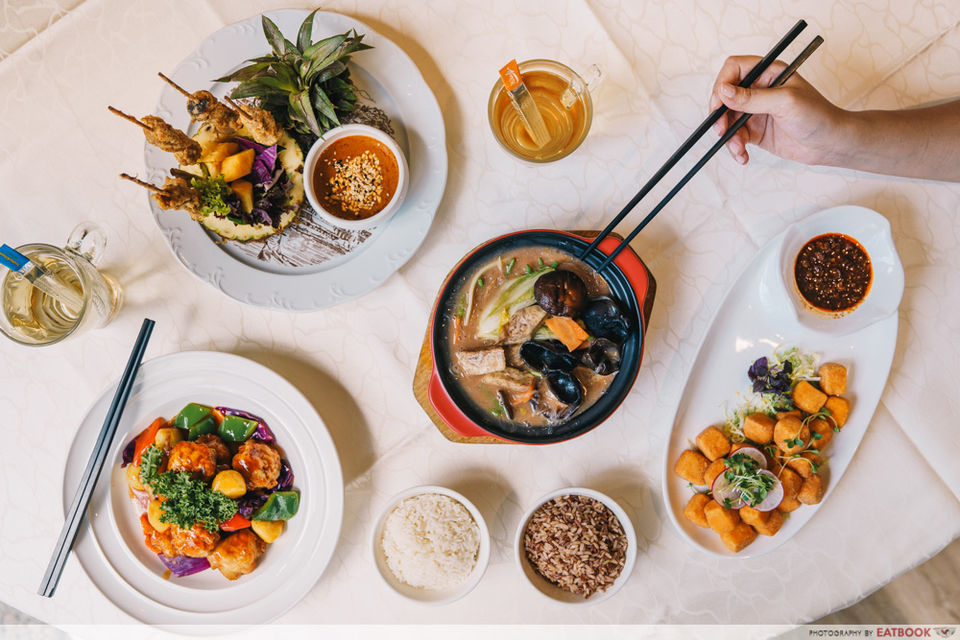 LingZhi Vegetarian Restaurant prides itself on its menu of innovative dishes, made with fresh and organic ingredients.
Dishes You Must Try: Try the Vegetarian dim sum and classic Chinese dishes such as Sweet and Sour Vegetarian Meat in the lunch buffet. The dinner buffet gets you an additional choice of soup for each person. Do note that a minimum of two diners is required per table.
Address: 541 Orchard Road, #05-01, Liat Towers, Singapore 238881
2. The Boneless Kitchen
The Boneless Kitchen sells vegetarian Korean food in Singapore. Korean food is always meat heavy and with very less options for vegetarians. But in this restaurant you don't have to worry as they have curated only pure vegetarian menu!
Dishes You Must Try: With a group you can order a Budae Jeongol, a vegetarian army stew that comes loaded with tofu, rice cakes, mock ham, mock sausages, and instant noodles. For single orders the Kimbap, a Korean rice roll snack, and Kimchi Bulgogi Fries.
Address: 1 Irving Place, #01-31, The Commerze @ Irving, Singapore 369546
3. Annalakshmi Restaurant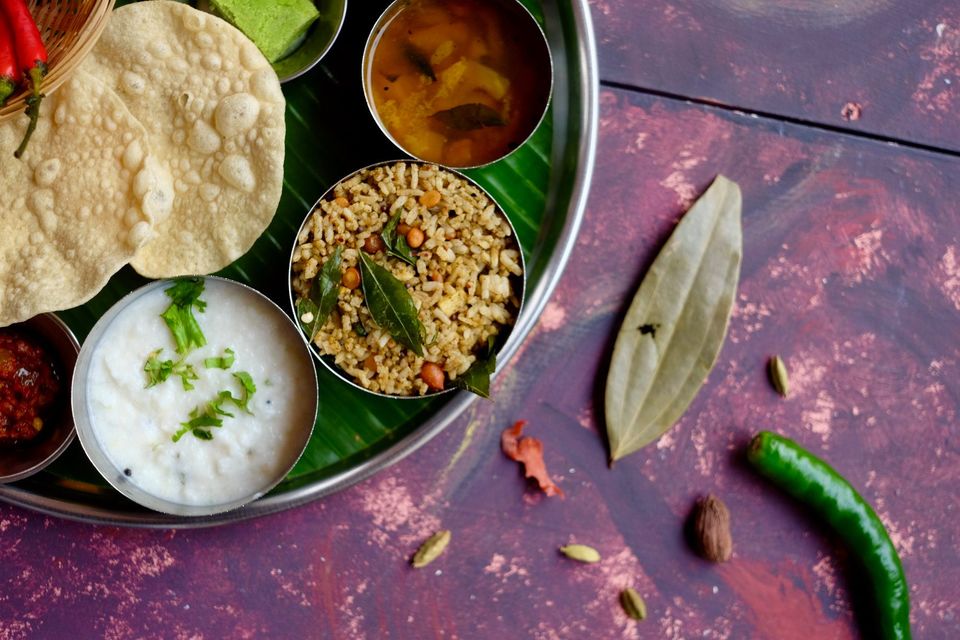 Annalakshmi Restaurant in Singapore is one of the best choices for those looking for vegetarian buffet meals with a moto of 'Eat as you want, pay as you wish, we believe in you, we trust you.' Clean homely food that does not charge anything on their menu! It is run by a volunteering team who are on a mission to help financially weaker sections of society. You pay as you wish without compromising on the ambience and taste!
Dishes You Must Try: Vegetarian thali, dosas, snacks
Address: 20 Havelock Rd, #01-04 Central Square, S059765
4. Bodhi Deli
Bodhi Deli is situated within Fortune Centre and certainly a food haven for plant-based eaters. An affordable restaurant you can order food within $5.
Dishes You Must Try: Noodle-lovers will surely enjoy their Lor Mee and Mee Pok. For a more nutritious option, consider their Pumpkin Porridge that's thick and creamy.
Address: 190 Middle Road, #03-26A, Fortune Centre, Singapore 188979
5. Warung Ijo - Indonesian
If you're like me, a sucker for Indonesian vegetarian food. Which is why you should consider Warung Ijo—a vegetarian restaurant specialising in Indonesian fare.
Dishes You Must Try: Try their Assam Fish made with mock fish and vegetables, comes chef-recommended steeped in a tangy, house-made Assam gravy. Try other signatures such as Singkong Santan and Satay Peanut. If you want single-portion mains try the Nasi Padang.
Address: 337 Beach Road, Singapore 199565
6. The Kind Bowl - Vietnamese
The Kind Bowl serves up belly-warming meals that are absolutely delicious, friendly on the waist and environment. On a rainy day if you want some comfort food, this plant based Vietnamese eatery is your best choice!
Dishes You Must Try: The kind pho, banh mi, BBQ Delight, mushroom fritters and much more!
Address: 71 Killiney Rd, Singapore, 239527
7. Teng Bespoke Vegetarian Restaurant - Japanese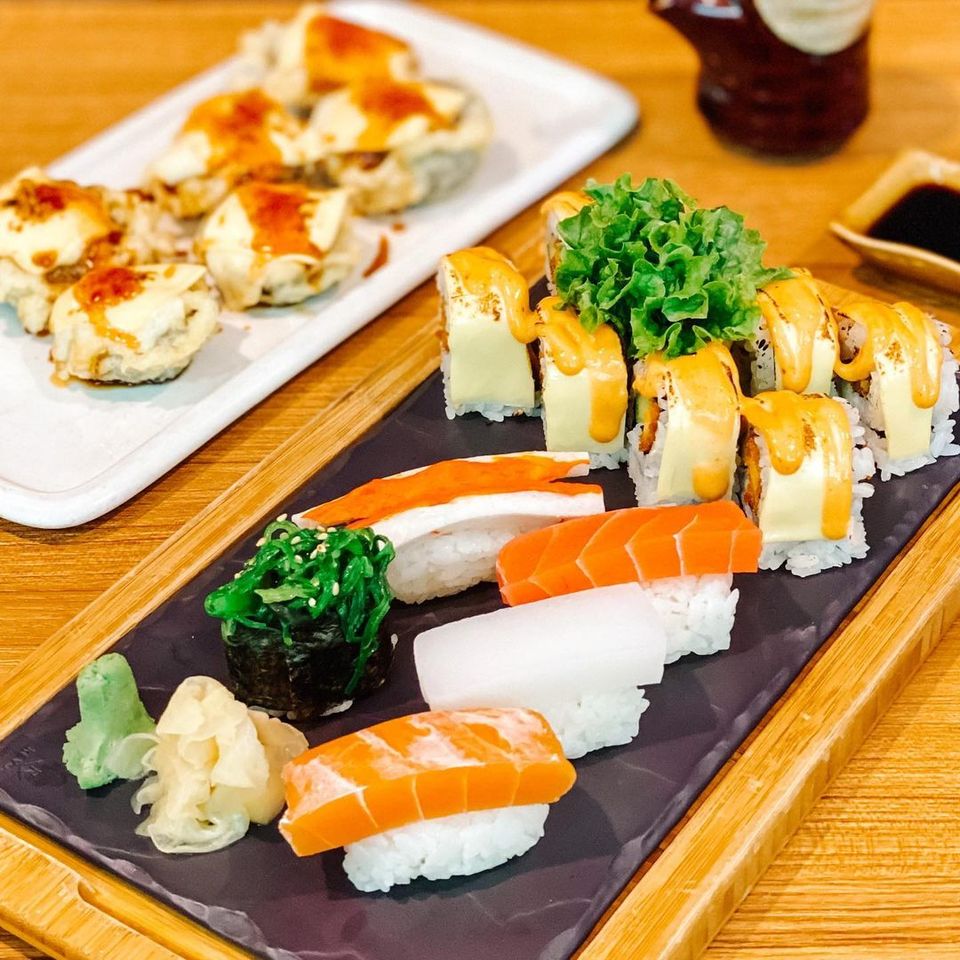 Want to have some vegetarian sushi? Try it at Teng Bespoke Vegetarian Restaurant, another restaurant for vegetarian Japanese food in Singapore.
Dishes You Must Try: Mixed Sashimi Maki, Mozzarella Maki, Cha Soba an especially refreshing choice in Singapore's heat.
Address: 91 Bencoolen Street, #01-50, Sunshine Plaza, Singapore 189652
8. Lotus Vegetarian
Lotus Vegetarian was started by Ms Rebecca Lee, with a strong passion for cooking vegetarian fare. Their menu features mostly Chinese cuisine, with Hakka delicacies to boot, such as the Truffled Hakka Abacus Trio.
Dishes You Must Try: Vegetarian dim sum, Veggie Siew Mai Dumplings, Veggie BBQ Soya-meat Buns, siew mai and char siew bao.
Address: 103 Irrawaddy Road, #02-07, Royal Square@Novena, Singapore 329566
9. VeganBurg
Craving for some scrumptious burger? VeganBurg pioneered the vegan burger scene in Singapore and makes delicious plant based burgers!
Dishes You Must Try: Chilli Krab Burg which features a gluten-free mock patty, Cracked Mayo Burger, Seaweed Fries.
Address: 44 Jln Eunos, Singapore 419502
10. Real Food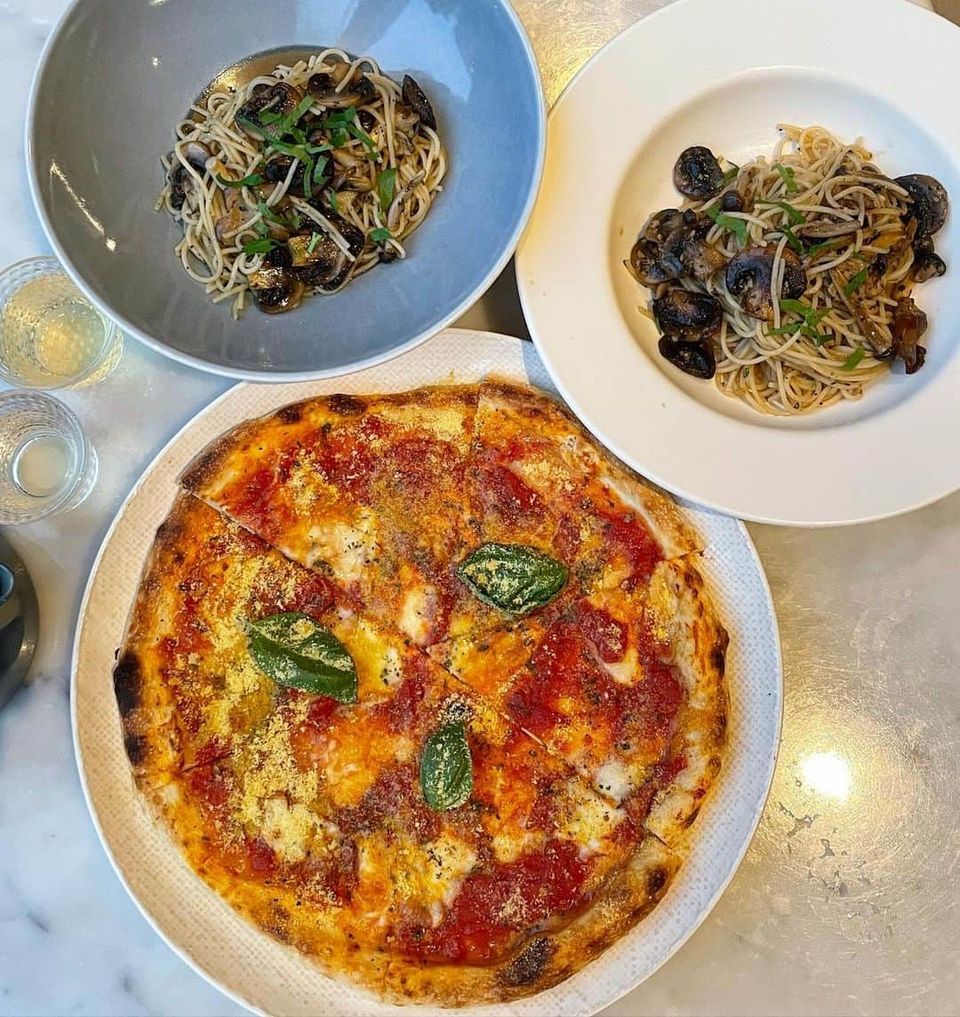 Real Food is committed to dish out delicious food for the health-conscious minds. The menu is extremely specific, and lists out the macro-nutritional content in each item, and also points out the potential allergens.
Dishes You Must Try: All-day breakfast menu, Dumpling Noodles Dry, Mushroom Aglio Olio and much more!
Address: 181 Orchard Rd, #02-16 to 19, Singapore 238896
11. Komala Vilas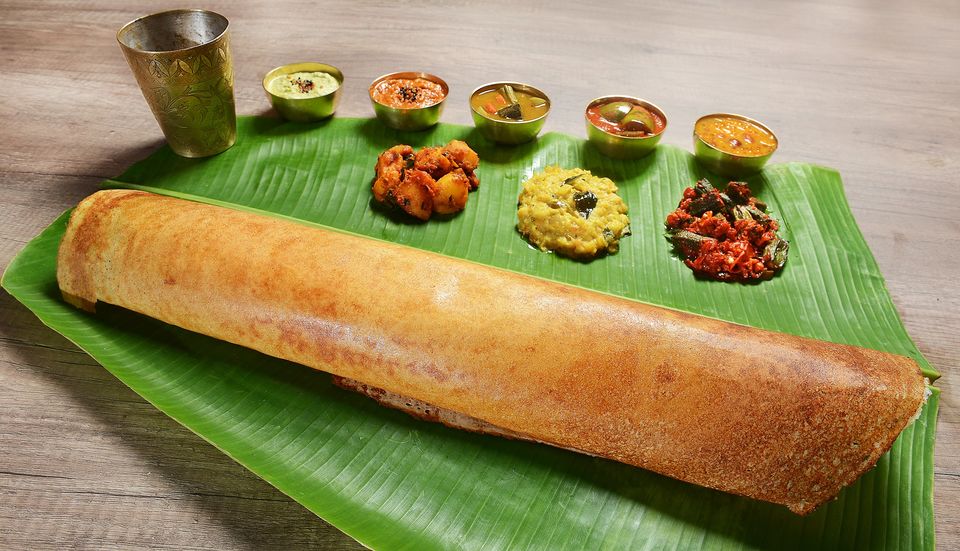 If you are in the mood for hot filter coffee and some authentic idli sambar, Komal Vilas is the place to be. One of the oldest South Indian restaurants in Singapore, Komal Vilas is an affordable choice serving fresh food.
Dishes You Must Try: Vegetarian thali, filter coffee, idli, dosa
Address: 76-78 Serangoon Rd, Singapore 217981
There were times when it was difficult to find pure vegetarian food in Singapore and South East Asia. But now in Singapore you won't struggle at all. Beyond these 11 restaurants there are ample of cafes and hawker centres where you can have a good time without having to survive on cup noodles.
Do you have any suggestions that we can add in this list? Let me know below in the comment and I will happily take a look at it. The more the merrier!
Ready to travel for free? Earn credits and redeem them on Tripoto's weekend getaways, hotel stays and vacation packages after the pandemic is over!
Explore the best of travel inspiration on Tripoto Instagram!