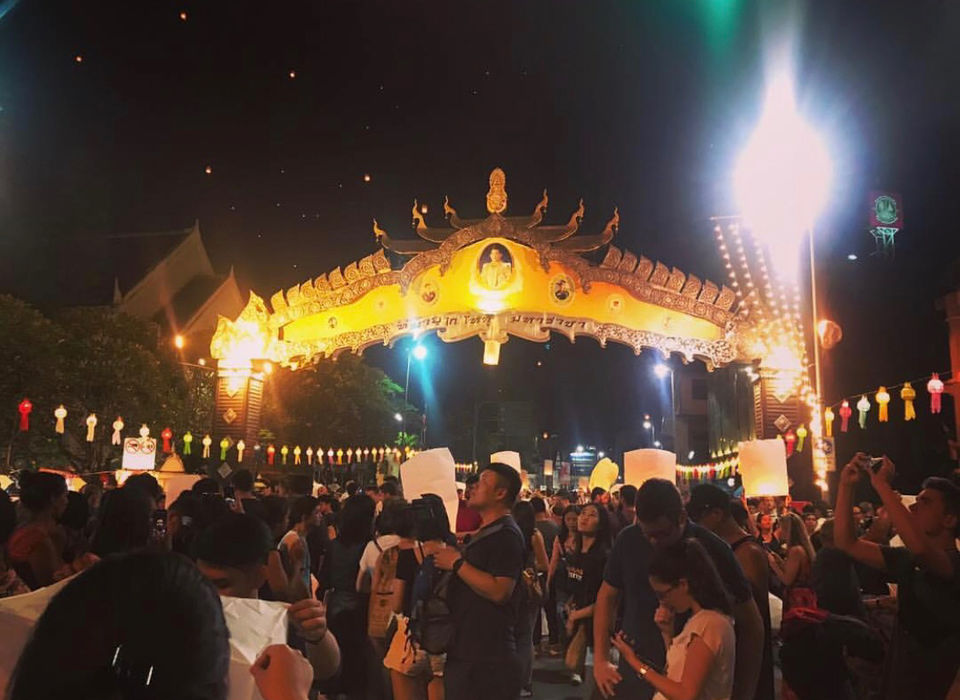 When I was A little girl, I always dream about being a moon and wanted twinkling stars around me. And now I suddenly got too much Tangled. So, yeah decided to go to Chiang mai last year, November 2018 to see Yi Peng and Loy krathong festival which is celebrated on the full moon of the twelfth lunar month ever year, which normally means mid-way through November.
So initially all I know about Thailand was Thai massage, clubbing and chilling out. But chiang mai proved me wrong. It was a very clam and naturally beautiful place. This City also has beautiful temples with great architecture. You can take Tuk-Tuk to explore the city.
This lantern festival which is known as Yi Peng is a three days festival. The lanterns are launched up in the air and the third day , Loy Krathong festival is celebrated . Handmade Krathong with banana leaves are let float in the river. First light up the lanterns and hold it up in the air until your heart fell light and lantern feel heavy. Then later release it in the air. It is breathtaking to see the lanterns turning into the star and vanishes along with our sorrows and sadness. This festival fills up sky with lights and hearts with forgiveness. It was a very emotional moment because some confessions and prayers are very deep. It touches our soul. Initially I was worried about the after effects of the festival but later I came to know that this lanterns are biodegradable and yeah some lanterns do get struck in the trees but green leaves don't catch fire easily and yeah sometimes some leaves do sacrifice them for this festival. Which I was not ok with and then one of my friends convinced me to attend this festival. And yeah it was not that harmful as I thought.but still sometimes I feel guilty. Again I was worried to see some people littering on the roads but later I was happy to see them cleaning it . The next morning when I came out for breakfast I was dumbstruck to see the place very very clean after such an amazing massive event . This festival gave me soo much positivity and it boosted up my inner peace. Chiang Mai is such a amazing city and I recommend every traveler to visit this city atleast once .