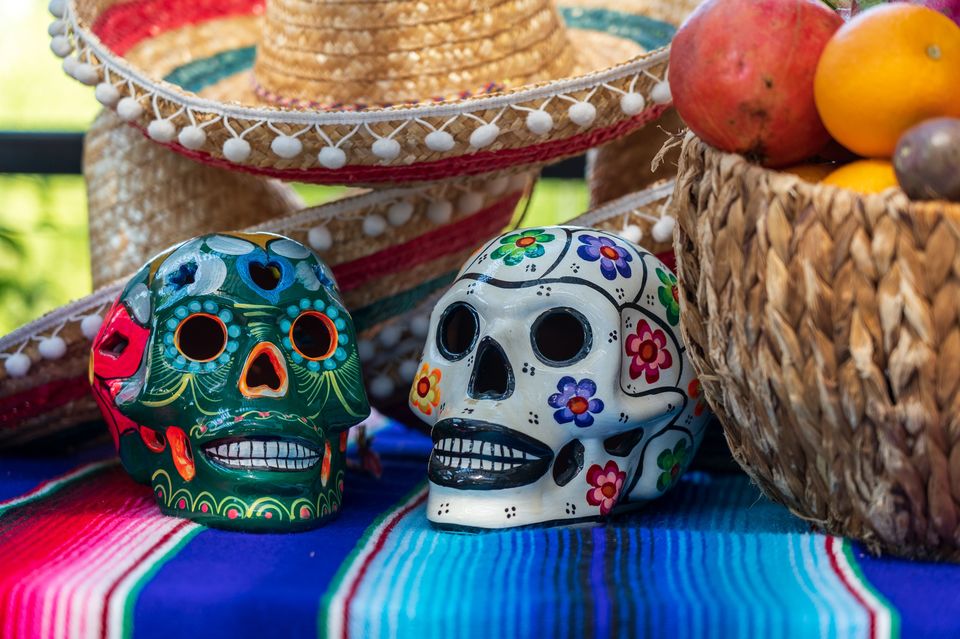 What's the most bizarre travel experience you've had? Well it's about to get more strange with these festivals that are celebrated by different cultures around the world. From jumping over babies for good fortune to a 'penis festival', the world is home to customs that are weird yet fascinating. Here's 10 of the most strange festivals to learn about!
Warning: Some images contain graphic content. Viewer discretion is encouraged. Don't try any of these rituals at home!
Battle of Oranges - Italy | January
Nine teams battle it out by throwing rotten oranges at each other in what's become an annual custom in Ivrea, Italy. It signifies the common folk overthrowing a Duke who insisted on sleeping with any bride on her wedding night. Today townsfolk wear medieval attire and bludgeon each other with oranges!
Thaipoosam - India/Malaysia | January
Originating in India, this festival has grown in popularity in Malaysia - home to the Batu Caves. Each year devotees take vows and walk up the hundreds of stairs carrying heavy structures called a Kavadi. Often the tongue is pierced as a trance takes over and devotees believe to be overcome with an insurmountable amount of energy and no pain.
Urs Festival - India | February
A truly 'eye-popping' festival that's celebrated by Sufi Muslims each year to mark the death anniversary of Sufi saint Kwajha Garib Nawaz. Held in Ajmer, this six-day long ritual is observed by followers of the saint who often pop their eyes out of their sockets - definitely not for the faint hearted!
Kanamara Matsuri Festival – Japan | April
This seemingly odd Japanese festival has become a celebration of fertility and sex. A strange history - it's believed that a demon who was in love with a woman possessed her vagina and out of jealousy, bit off the penises of two men on separate wedding nights. The woman is believed to have sought the help of a blacksmith who created a steel penis which then broke the demon's teeth and freed the woman from her ordeal. The steel penis is at the shrine which is visited during this festival. Today the custom stands for a lot more - LGBT+ rights, celebration of sexuality and a means to encourage the locals to have more sex due to their declining birth rates. Visitors are treated to candy and foods shaped like penises. While it's not uncommon to come across phallic worship in different forms like the Lingam in India and the good luck charm in Bhutan, but this has got to be the strangest of them all.
Agni Keli - India | April
Ever wished you could throw fire at someone and get away with it? Well it's possible for the devotees of Kateel Durga Parameshwari - a goddess of war. In Mangalore, each year worshippers celebrate the goddess by slapping each other with blazing sticks of fire. The entire ritual lasts 15 minutes and turns the surroundings into a sea of fire. Typically men, stand half naked and welcome the flying flames on to their bodies in a show of devotion to the goddess.
Day of the Dead - Mexico | November
A festival which combines Aztec rituals with Catholicism, it brings families together to celebrate their dead loved ones through the food, drinks and customs they enjoyed while alive. It's similar to the All Saints Day celebrated across the globe, but is filled with colourful parades, candies and dolls that all resemble skulls and skeletons. Mexicans believe the dead rise on this day and are reunited with family. So locals clean the graves and decorate them with flowers, candles and serenade the graves with music to 'lift everyone's spirits'.
Naadam Festival - Mongolia | July
Mongolian warriors come together each year to show their strength through horse racing, wrestling and archery during this festival. Celebrated by the nomadic communities it often results in wild horses surrounding the competitors and what might seem a scary display of skill. While the main festival is held at Ulaanbaatar, the more traditional versions can be experienced in smaller towns of Mongolia.
Boryeong Mud Festival – South Korea | July
In what began as an attempt to promote the healing properties of the mud found in the Boryeong region of South Korea, this annual festival results in thousands of global tourists visiting the country. The festival hosts mud wrestling, mud slides and more to give participants a 'dirty experience'. Today the ritual hosts K-pop stars, food and more to encourage tourism in the otherwise sleepy destination. With such a fun take on a tradition, who won't enjoy playing in mud? ;)
Baby Jumping Fiesta – Spain | June
The El-Colacho festival in Spain combines Christian beliefs with pagan rituals. Each year new born babies are laid out in the streets of Burgos, Spain to have their souls cleansed by the 'devil' jumping over them. The recently baptized babies are placed by their parents as they patiently await their turn to be protected for life during this festival. The parents also believe it brings good fortune and blessings to the child who has been inducted into the Catholic faith.
Cheung Chau Bun Festival – Hong Kong | May
What would you do for good luck? Well locals in Hong Kong climb 60-feet tall towers covered in sweet buns! The Bun Festival is believed to have begun when the villagers of the Cheung Chau island in Hong Kong were suffering from a plague. After praying to the gods and overcoming the plague, they decided to celebrate the newly found prosperity with sweet buns. Today, it still draws thousands of visitors and locals who race to the top of the bun-towers. It's believed that whoever gets the topmost bun first will be guaranteed good fortune!
The world is certainly a weird and wonderful place, filled with cultures that have evolved over the years to combine old beliefs with newer ones. Interestingly many countries follow similar rituals to the ones listed above making us wonder if we're really apart by six degrees of separation?
Have you experienced any of these festivals in person? Comment below with your views!
Ready to travel for free? Earn credits and redeem them on Tripoto's weekend getaways, hotel stays and vacation packages!
Think we missed out on something? Tell us about it in the comments below. Or write about it here on Tripoto and earn Tripoto Credits!