Agra Fort is built by Mughal emperor Akbar in 1565 AD, Agra Fort is a majestic sandstone built as an ode to the magnificence of the Mughal empire.

The first thing that captures one's attention as they enter is Jehangir (Jahangir) Mahal, a palace said to have been built by Akbar as the women's quarters and named after his son, Jehangir (Jahangir).
The Department of Tourism, Government of Uttar Pradesh has initiated a sound and light show at Agra Fort that not only provides a peek of the fortress' glorious history but is also a visual treat. Agra Fort is also known as the 'Lal Qila', 'Fort Rouge' or 'Qila-i-Akbari' and is an unmissable site in the city.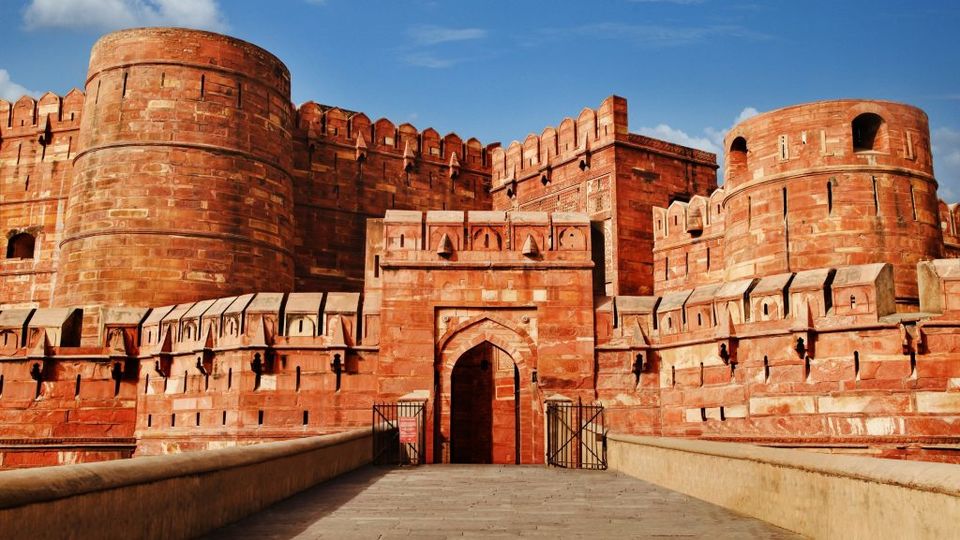 2. Chini-Ka-Rauza
Chini-ka-Rauza is believed to be the first structure in India to have been embellished extensively using glazed porcelain tiles, and is regarded by many as a significant landmark in Indo-Persian architecture.
It is the mausoleum of Mughal emperor Shah Jahan's prime minister, Afzal Khan Aalmi, who was also known as Maula Shukrullah, Shirazi.
The mausoleum was built in 1635 in Etmadpur and is just a kilometer away from the tomb of Itmad-ud-Daulah.
The most striking feature of the structure is said to have been the tomb, which is now in ruins. Originally, it was round, very similar to the style of Afghani tombs.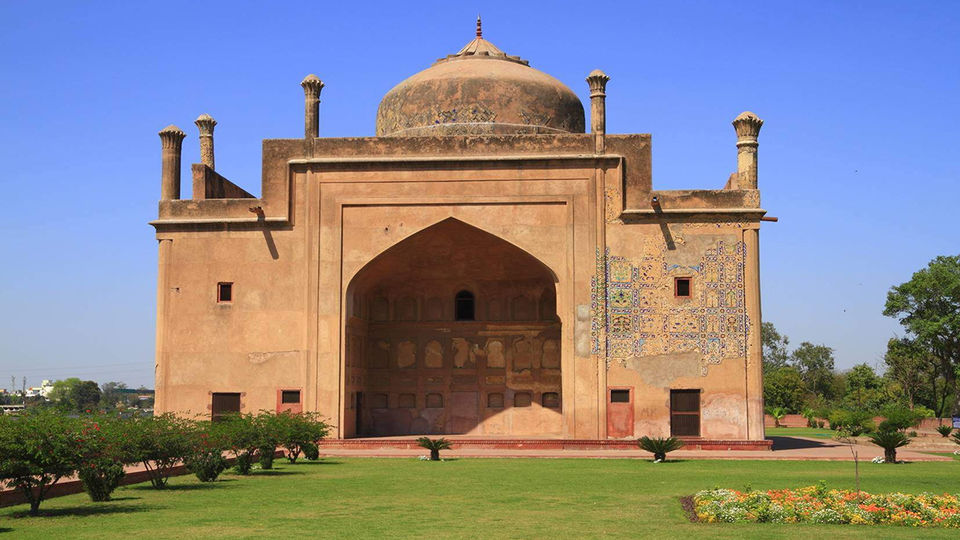 3. Fatehpur Sikri
Mughal emperor Akbar built his capital at Fatehpur Sikri between 1572 and 1585 AD.
It was constructed using red sandstone. He named the city Fatehpur Sikri, meaning the city of victory.
His grandson, emperor Akbar, built the Buland Darwaza many years later after capturing Gujarat, and gave the city its current name.
The tomb of Salim Chishti, which lies at the heart of Fatehpur Sikri's story, is an oasis of white in the midst of red sandstone, and attracts thousands of tourists.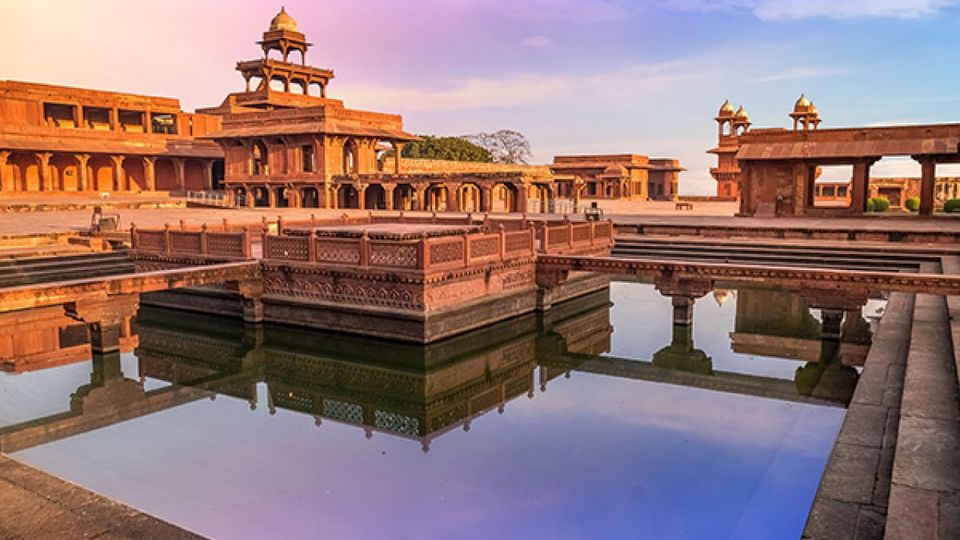 4. Itimad-Ud-Daulah's Tomb
This beautiful marble tomb is dedicated to Mirza Ghias Beg, the father of Mughal empress Nur Jahan.
He was accorded the title of Itimad-ud-Daulah (pillar of the state) during his time at the Mughal court.
The empress is believed to have commissioned the construction of the mausoleum in his memory between 1622 and 1628 AD.

This is also the first Mughal structure to have used pietra dura work, as well as the first tomb to be built on the banks of River Yamuna. Chini-ka-Rauza and Mehtab Bagh are very close by, and a quick round up of all three spots can be done within a few hours.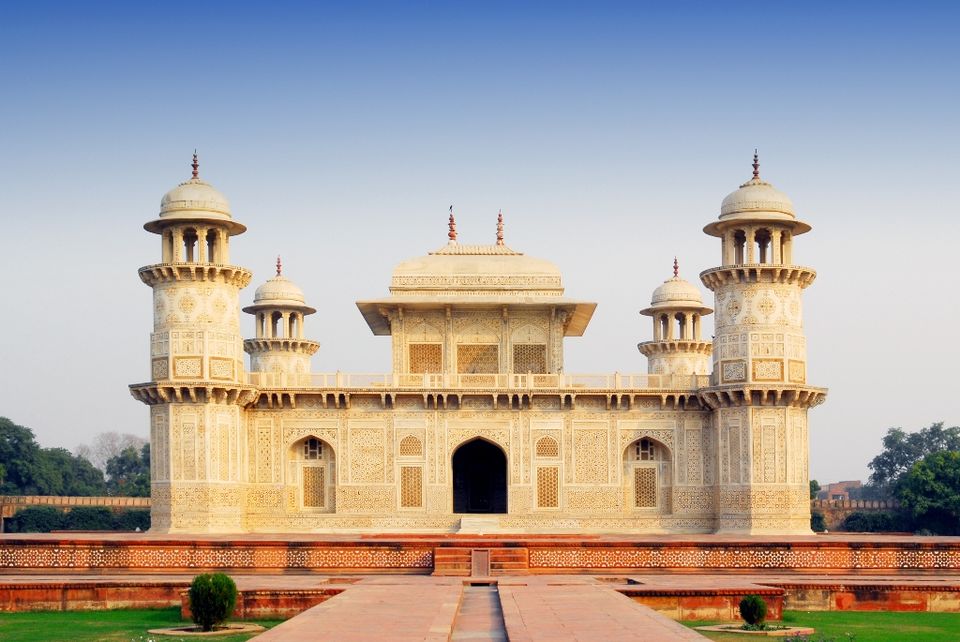 5. Mariyam's Tomb
It was built by emperor Jehangir in 1623.
This unique red sandstone tomb was built in the memory of Mughal emperor Akbar's wife, Mariam-uz-Zamani Begum, also known as Hira Kunwari, Harka Bai or, most popularly, Jodha Bai.
She (Jodha Bai) was originally a Rajput princess, and was the first Rajput wife of emperor Akbar.
Jodha Bai was also referred to as the Queen Mother of Hindustan during Akbar's reign as well as during the reign of her son, Jehangir.