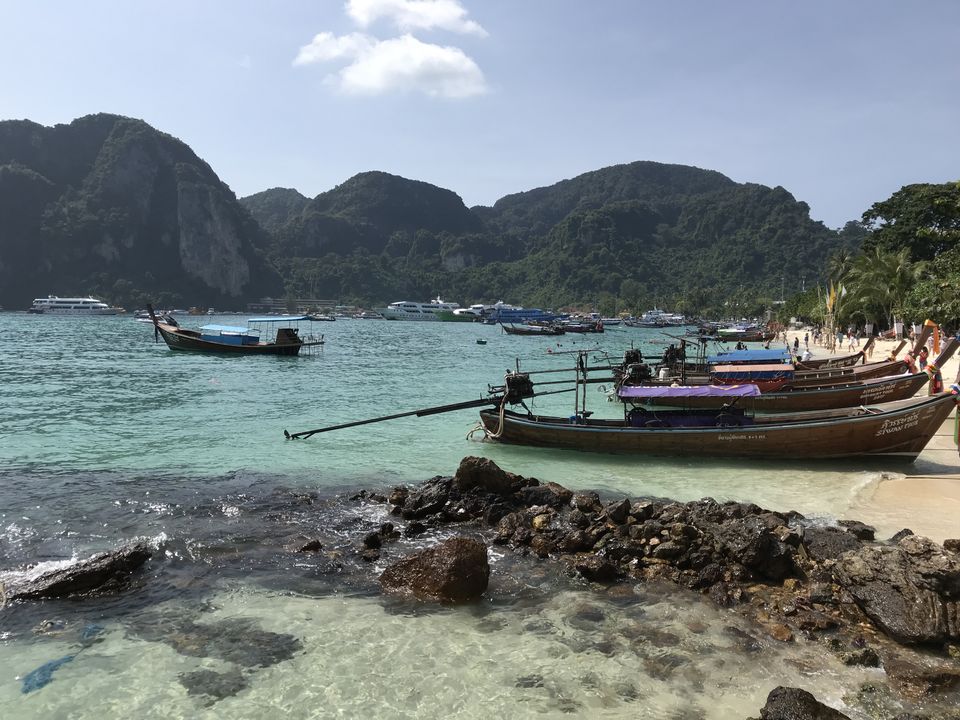 Thailand has got a lot of blogs,video and information about itself online and on popular travel magazines.In fact there is so much different information online that its quite difficult to know what to trust and what to follow.
This itinerary I had created after a lot of reading and talking to people who had been to Thailand gave me the ideal break i required in less than 500USD; yes you read it right that is including flight ticket as well!!!.
As much as i love Air Asia for giving us a highly economical flight fare,for those who look forward to catch some sleep or just sit comfortably,they should definitely opt for the premium seat ( trust me;its worth the extra price).
Me and my friend decided to fly from Cochin;Kerala, has AirAsia Airlines gave the cheapest fare from there. Took the 12:45 am flight and we landed at DMK airport as per schedule at 6:00am Bangkok local time giving us the full day to explore Bangkok.
The visa on arrival takes quite sometime and in our case took us about 2 hrs as the ques were long, but we wern't upset as we came to realize that the Thai government had waived of the visa fee from Nov 15th 2018 to Jan 13th 2019,thereby saving us about 65 USD. (Talk about a good start to the vacation). After exiting the Airport we decided to take the local bus to the nearest BTS station as airport taxis are an expensive option costing around 800 baht.( to backpackers and budget travelers this is the cheapest and fastest way to get to almost any part of Bangkok in less than 130 baht).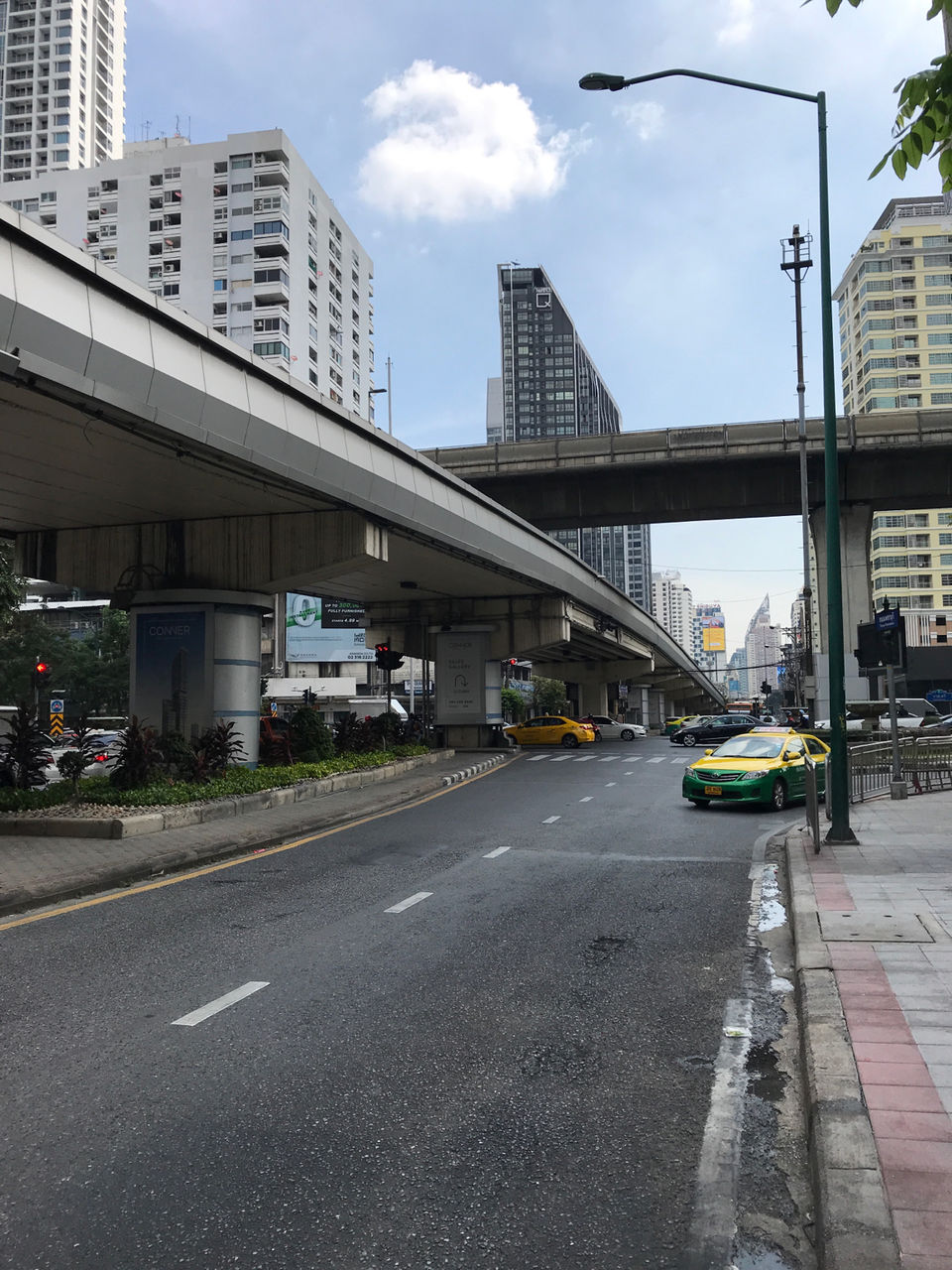 We had booked our stay at Bed station Hostel using the hostelworld app;since it was our first time in staying at a hostel,there was a lot of anticipation on how it would be and about the safety and turns out that the place was ultra modern and the best part was that we go to meet a lot of backpackers from different parts of the world,it indeed had a life of its own.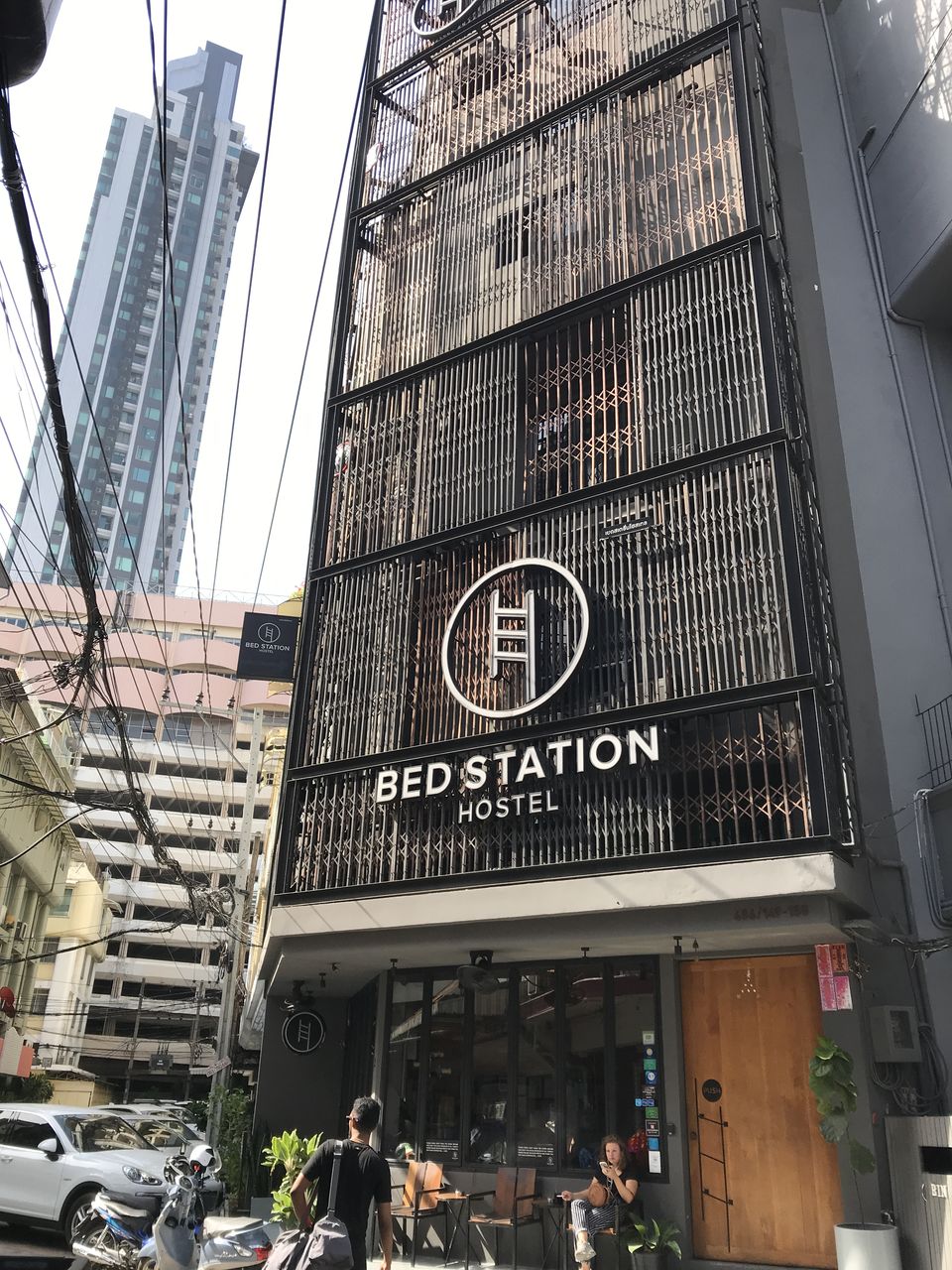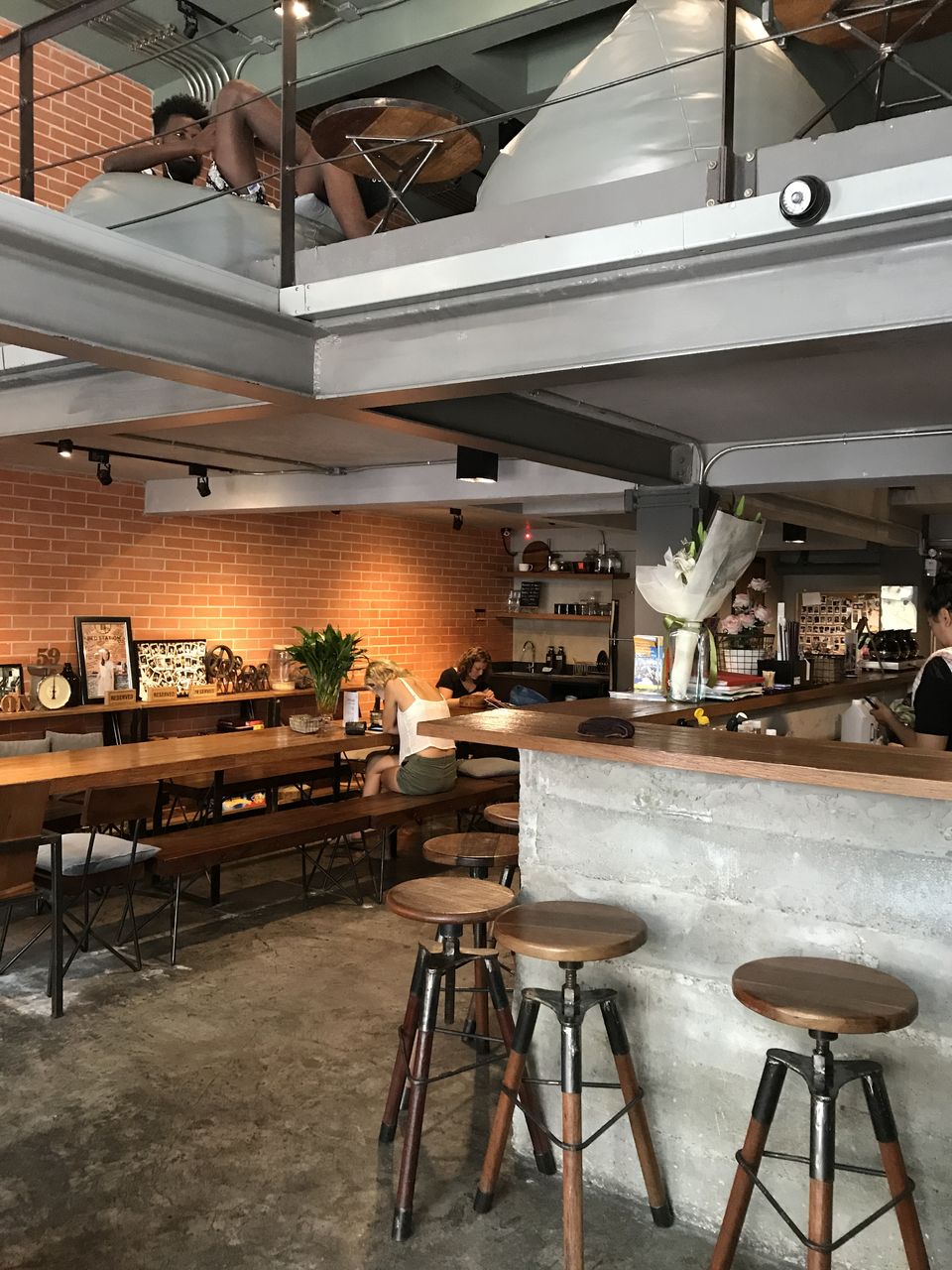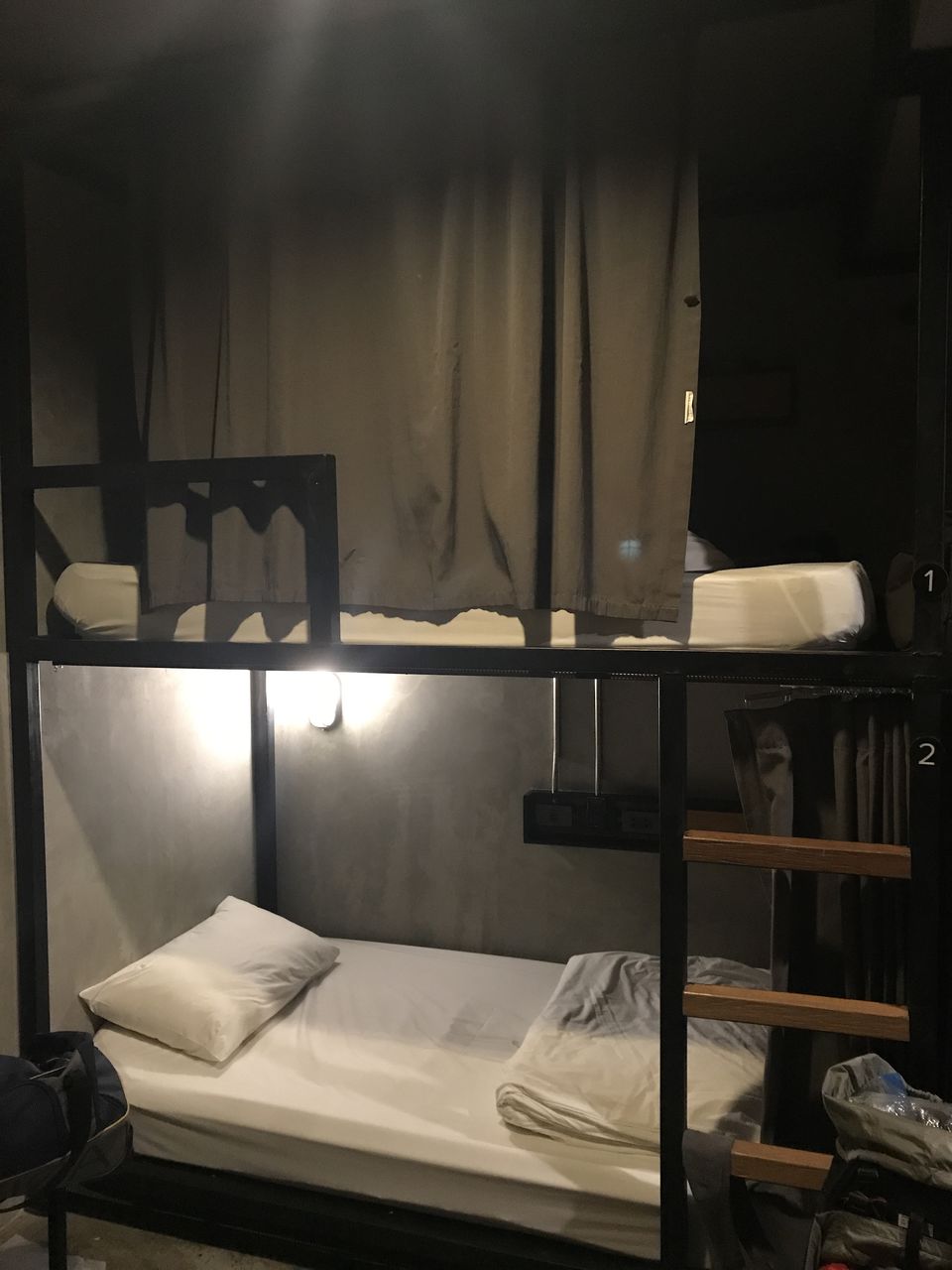 After a quick check in, we decided to visit the Grand Palace,using a taxi service called GRAB ( have it downloaded before your Bangkok trip,as taxi and Tuk Tuk can rip you off, its basically an alternative of Uber)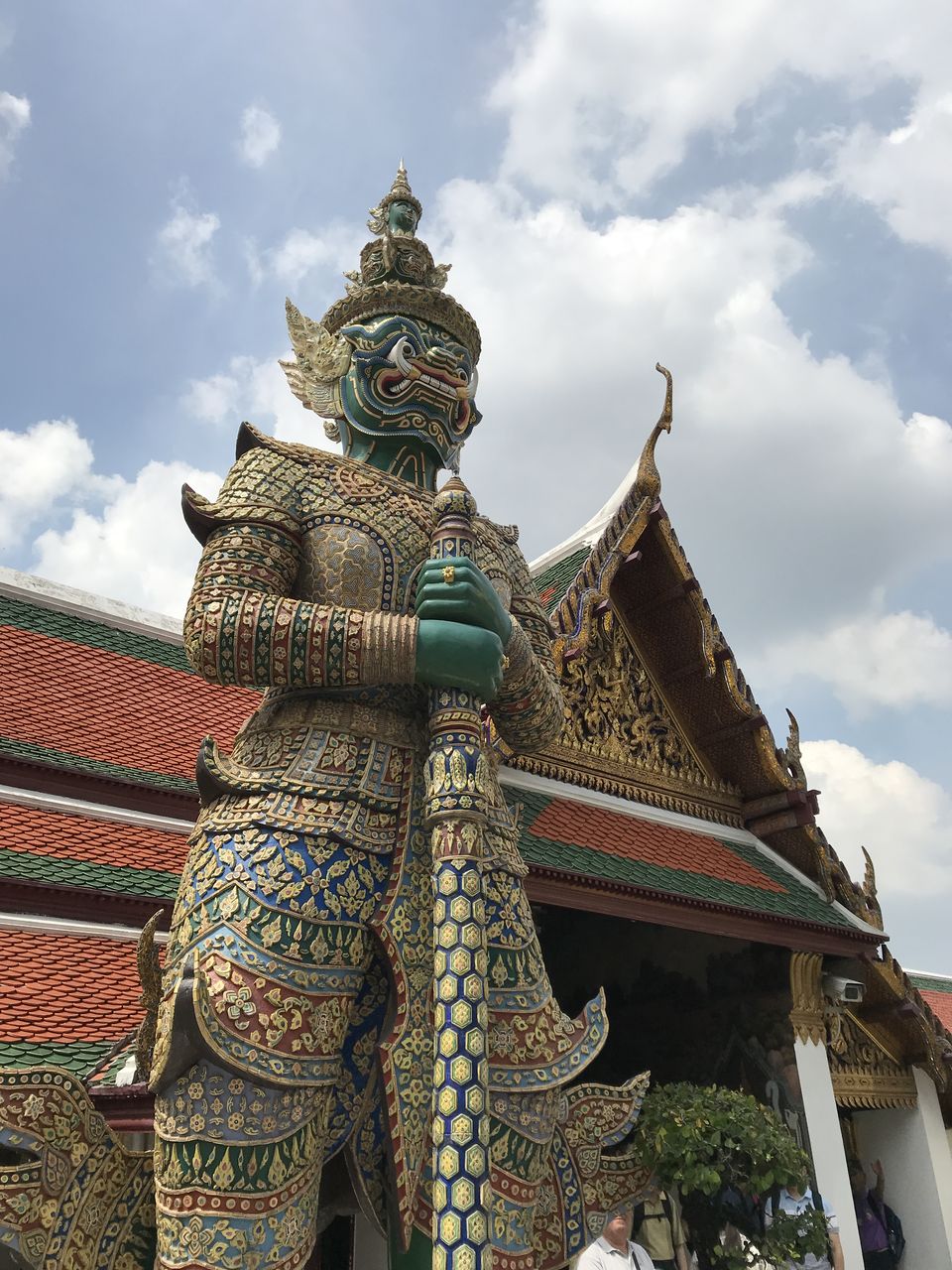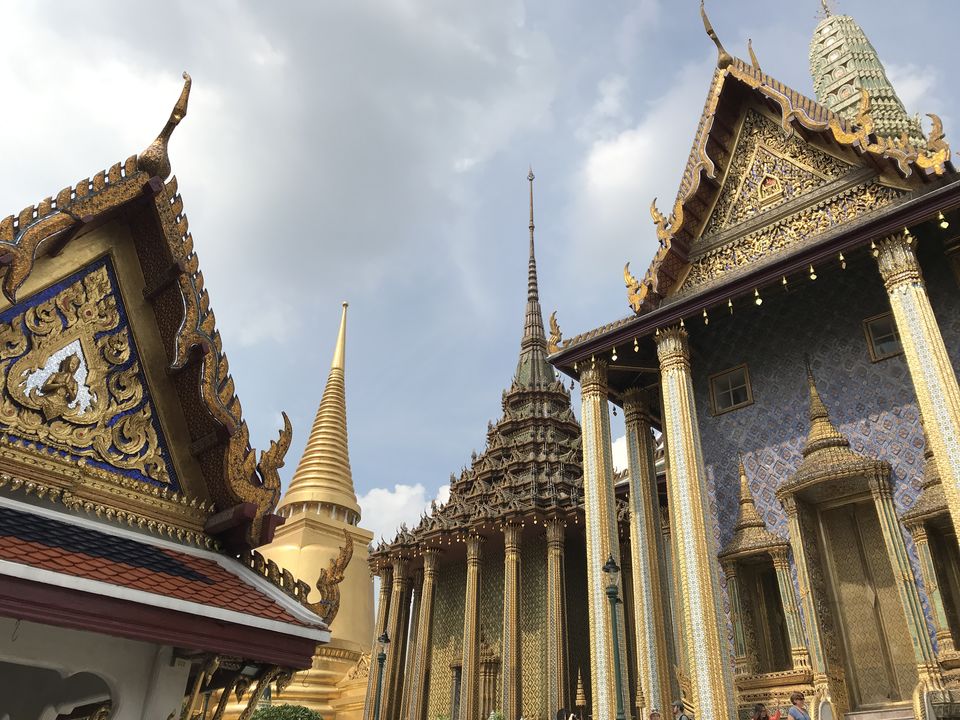 The Grand Palace is open from 8am to 3:30pm and cost 500 Baht. The dress code is very strict as its a temple and make sure you follow it and is a must visit to those who visit Bangkok. After about 1.5 hrs here we headed to Wat Pho ( Reclining Buddha) which was at walking distance from the Grand palace and cost 100 Baht.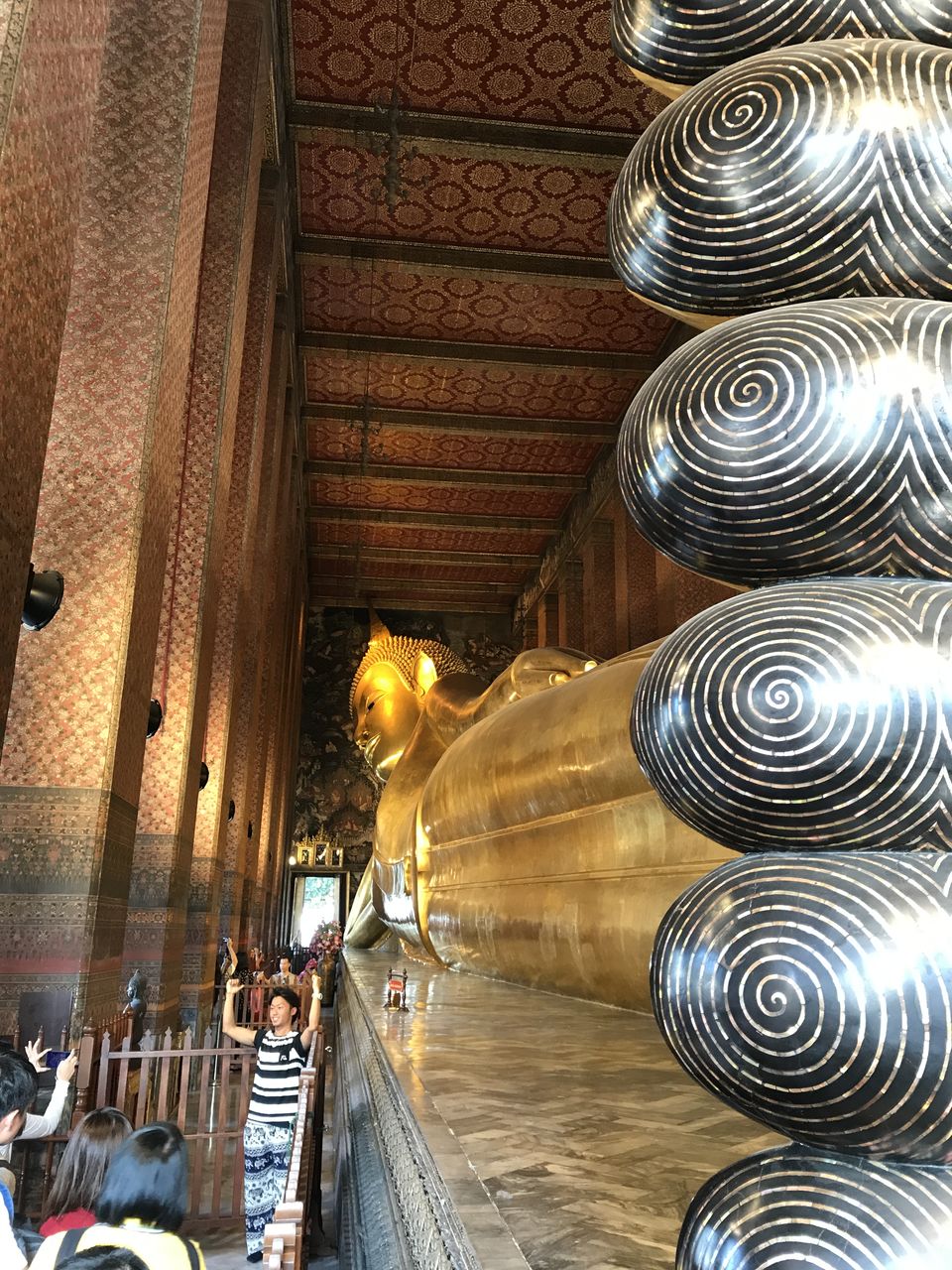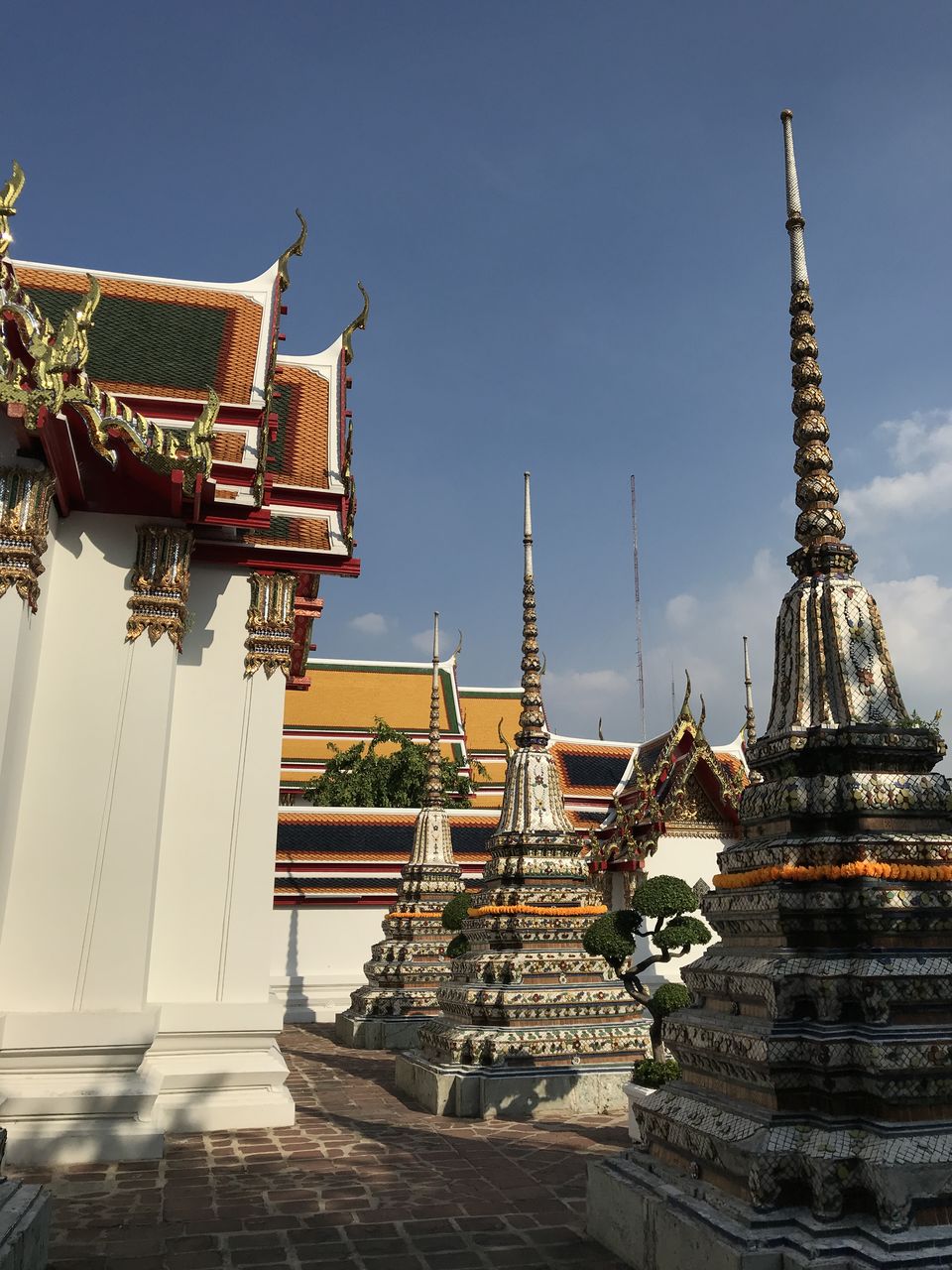 From Wat Pho its just a ferry ride of 04 bahts to Wat Arun; which is on the other side of Chao Phraya River.( best visited during late evening,to see the temple glow in the golden sunset).
If your visiting Bangkok during the weekends make sure you visit the weekend markets which opens only in the evening. We decided to visit the Chatuchak market which has about 15,000 stalls apparently and is the biggest one in Thailand . The easiest way to reach the market is to take a BTS to Chatuchak station and then walk for about 10 mins to the market. The market is definitely a heaven for all the shopaholic ladies out there;with all the vendors selling different cloths of various fashion and for those who are food junkies like me this market has lots of food Stalls with varying & delicious food items and for those who wanna try weird food items this is the place to be also.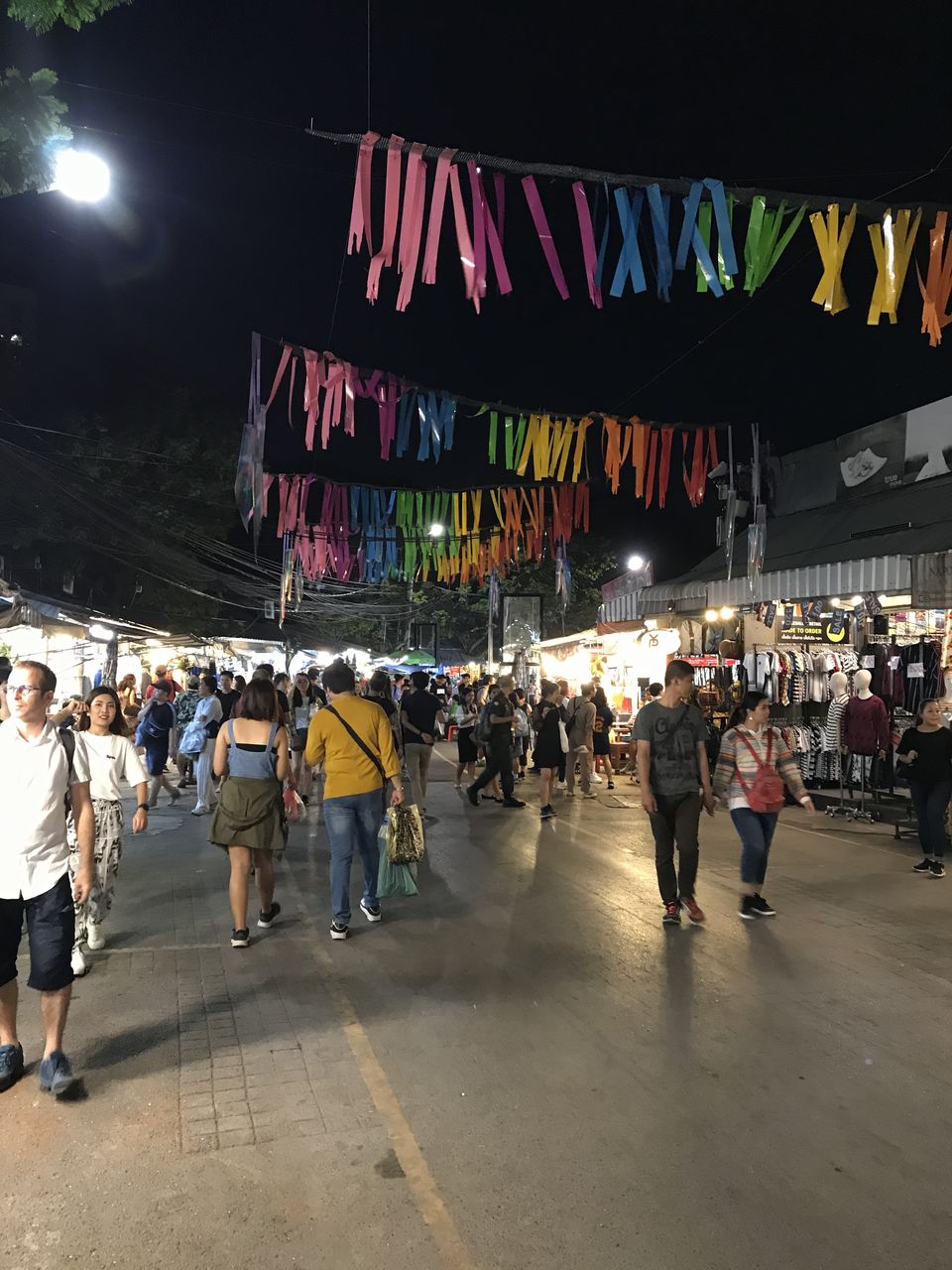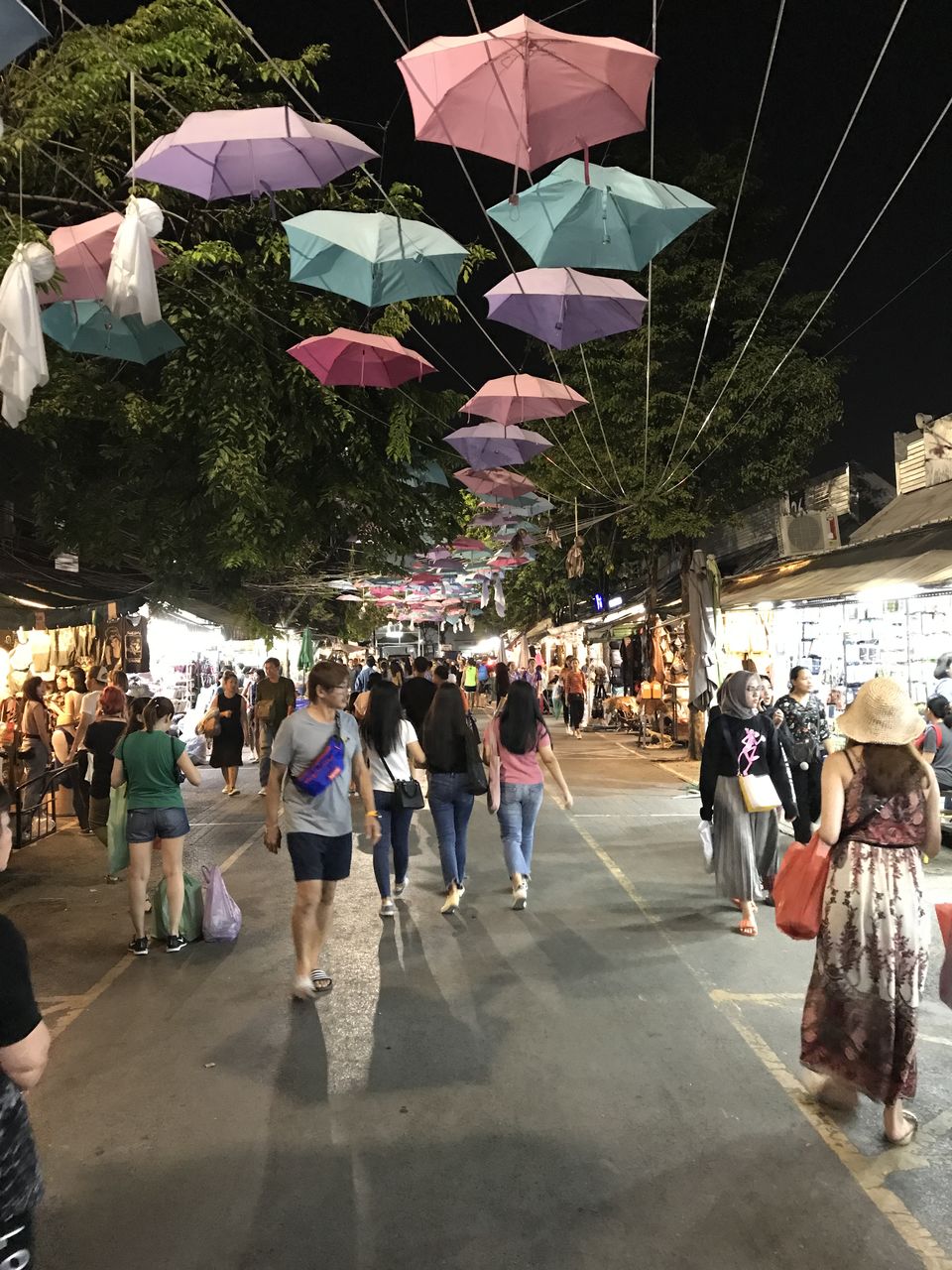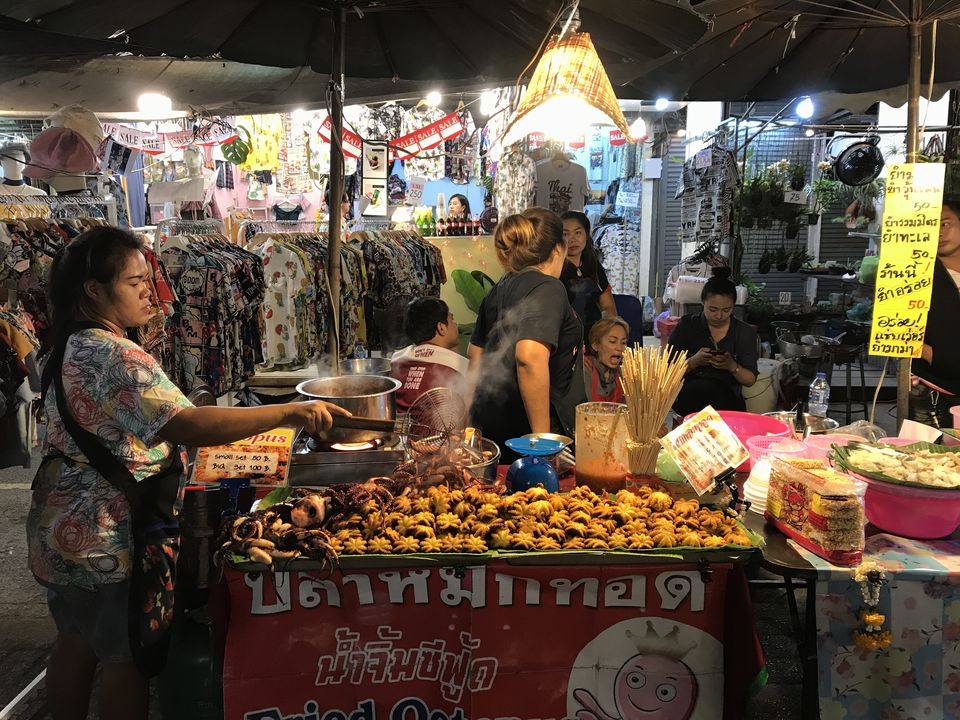 After the much needed sleep, the next day we decided to explore the city side of Sukhumvit and the surrounding places by walking and using BTS. I would highly recommend you walk and see bangkok to experience both the high and low side of life,we kept walking in the direction of Earwan Shrine,this particular shrine interestingly is more visited than the other temples.Upon reaching the shrine we came to realize why it was so,people in large number came here to pray and also the traditional temple dance keeps going which is a beautiful thing to see if your into seeing the cultural side of thailand.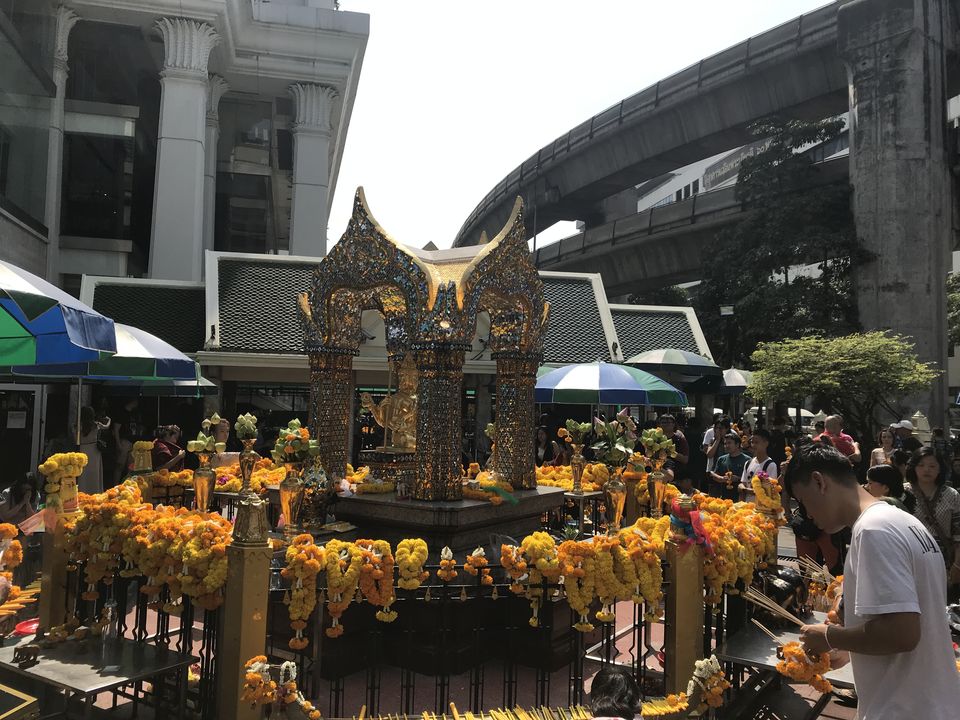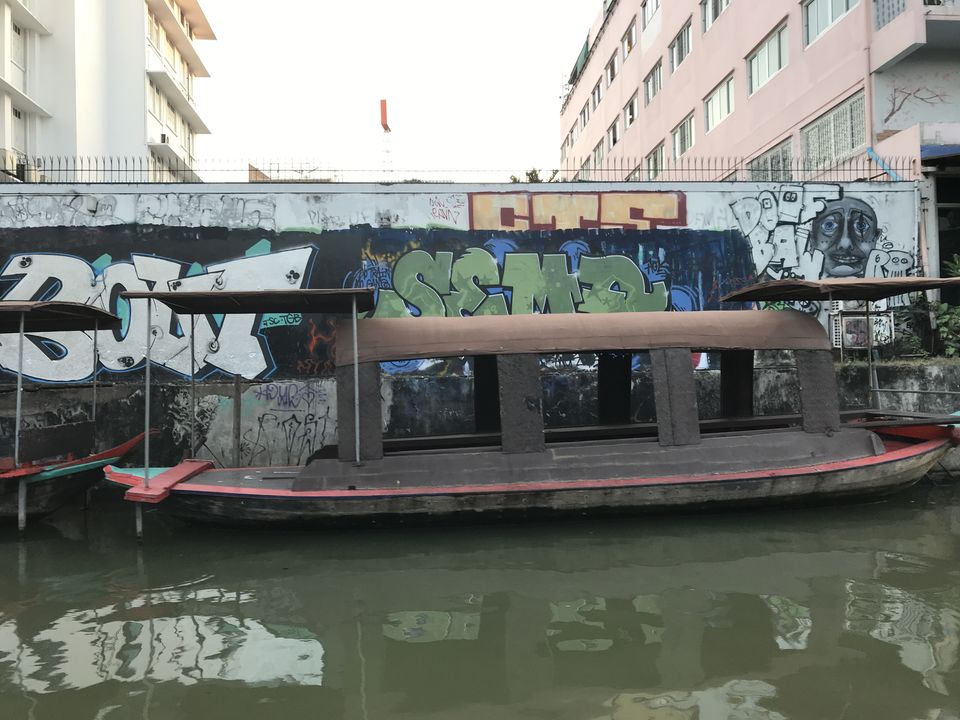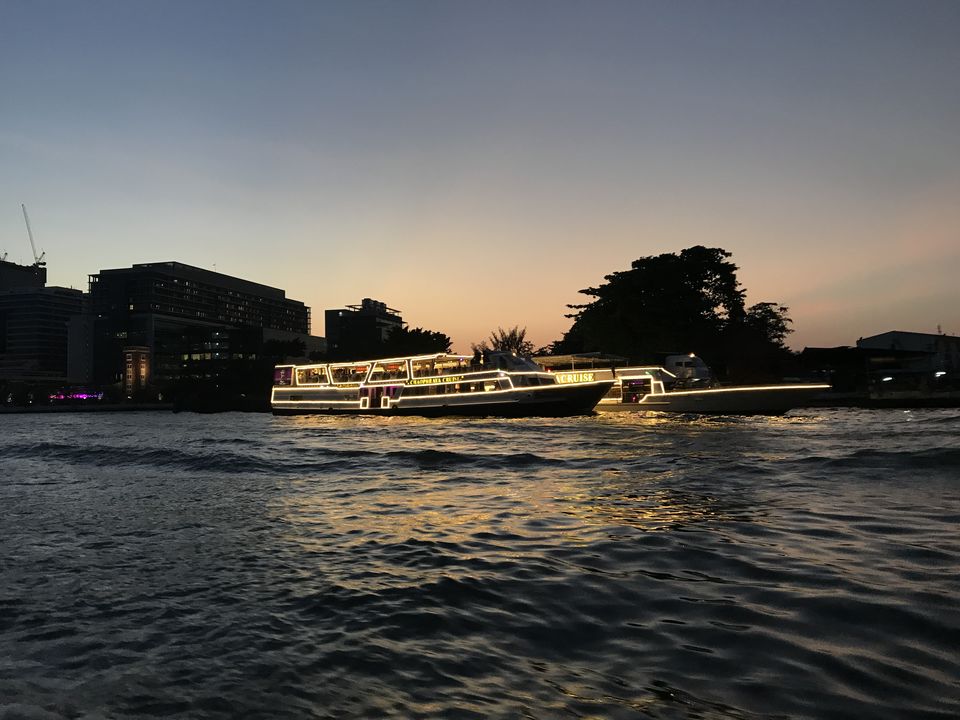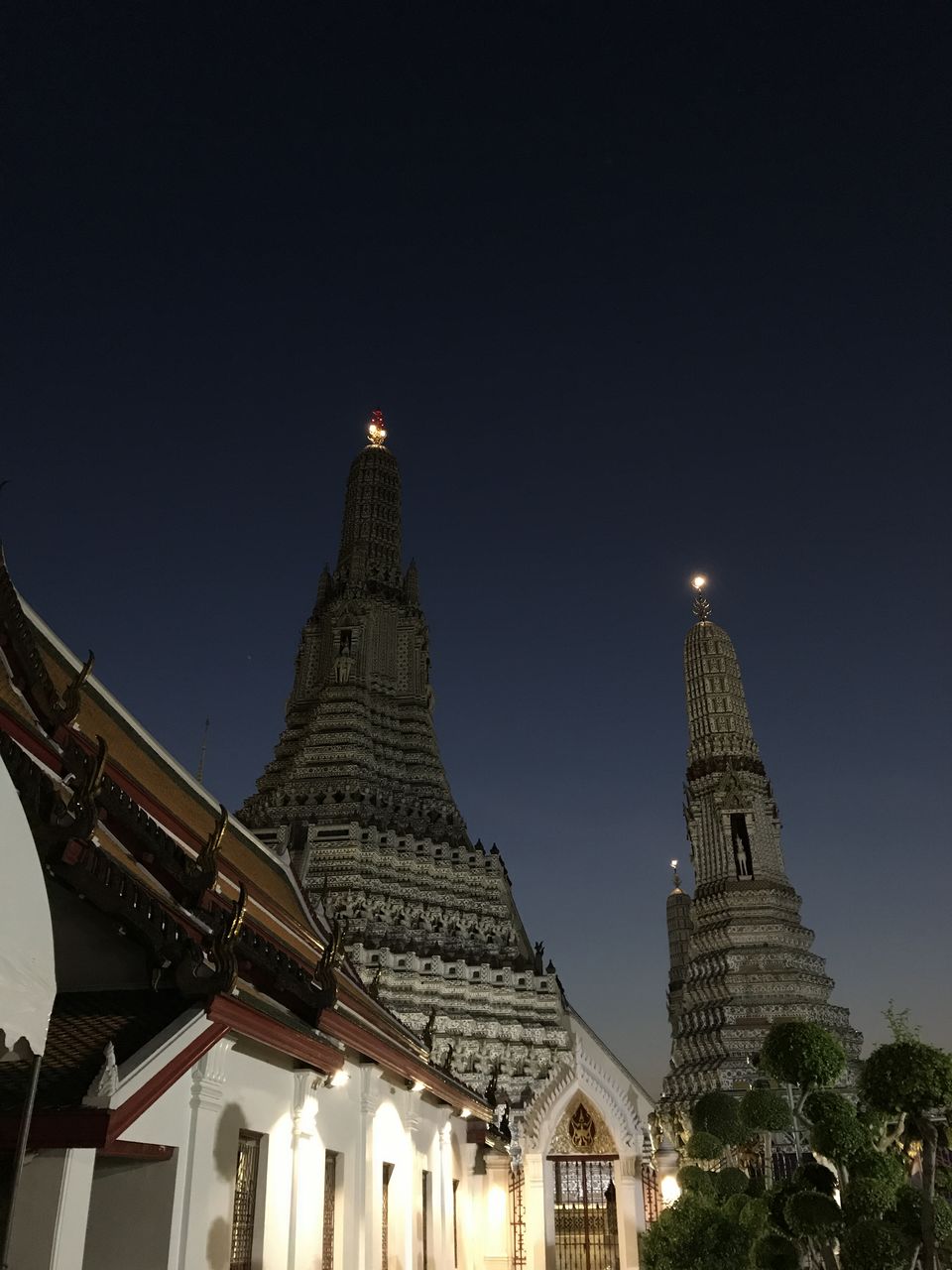 If your a person who is looking for a thai massage of any sort this would be the area with lot of places offering varying services;( a word of caution-be careful and have your research done into the place you choose for the famed Thai massage).After seeing the city and walking for miles ,we decided to go to Wat Arun using a boat through the city's inner canal route to Chao phraya river( also skip Bangkok's horrible traffic). Gosh..it was one heck of a ride and also the chance to see the city from a different perspective;from barely able to stand houses to glittering skyscrapers,it gives you a complete idea on how the city has evolved with time. The piers are given numbers in Bangkok and ours was the last pier to get from the city side and numbered 13(which is almost at the start of the Chao Phraya river), we then took a Chao phraya express boat and got down at Wat Arun before it closed down at 5:30pm. After about an hour there we decided to head to Khao San road, also called as the Backpackers road.This road is one lively place where you get to meet people from all over the globe.It has got pubs on both side from which music keeps playing and lot of thai street food to choose from.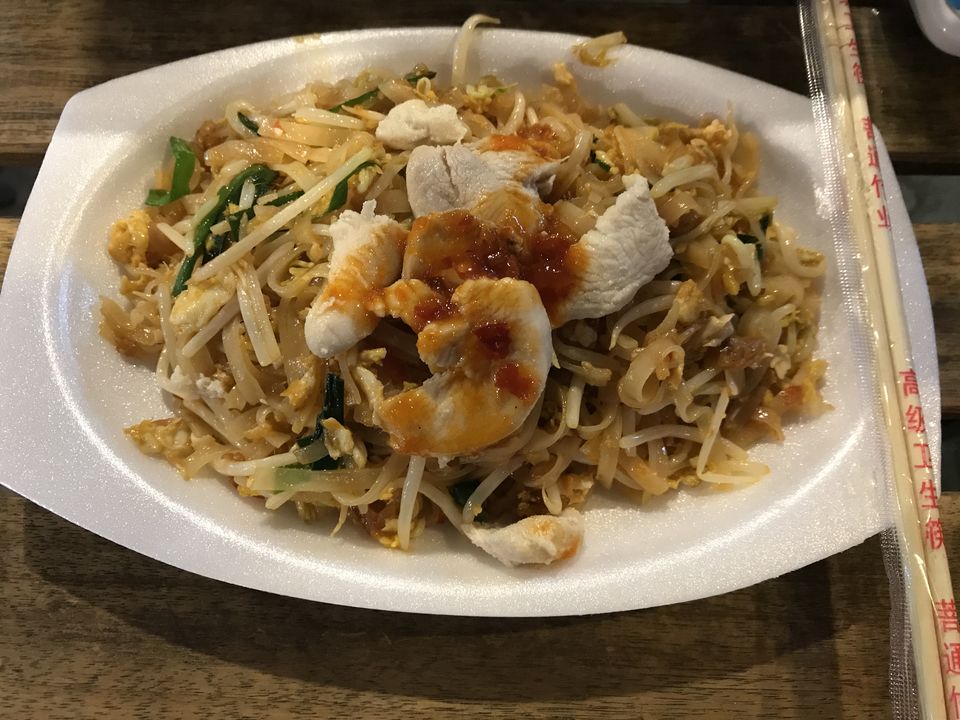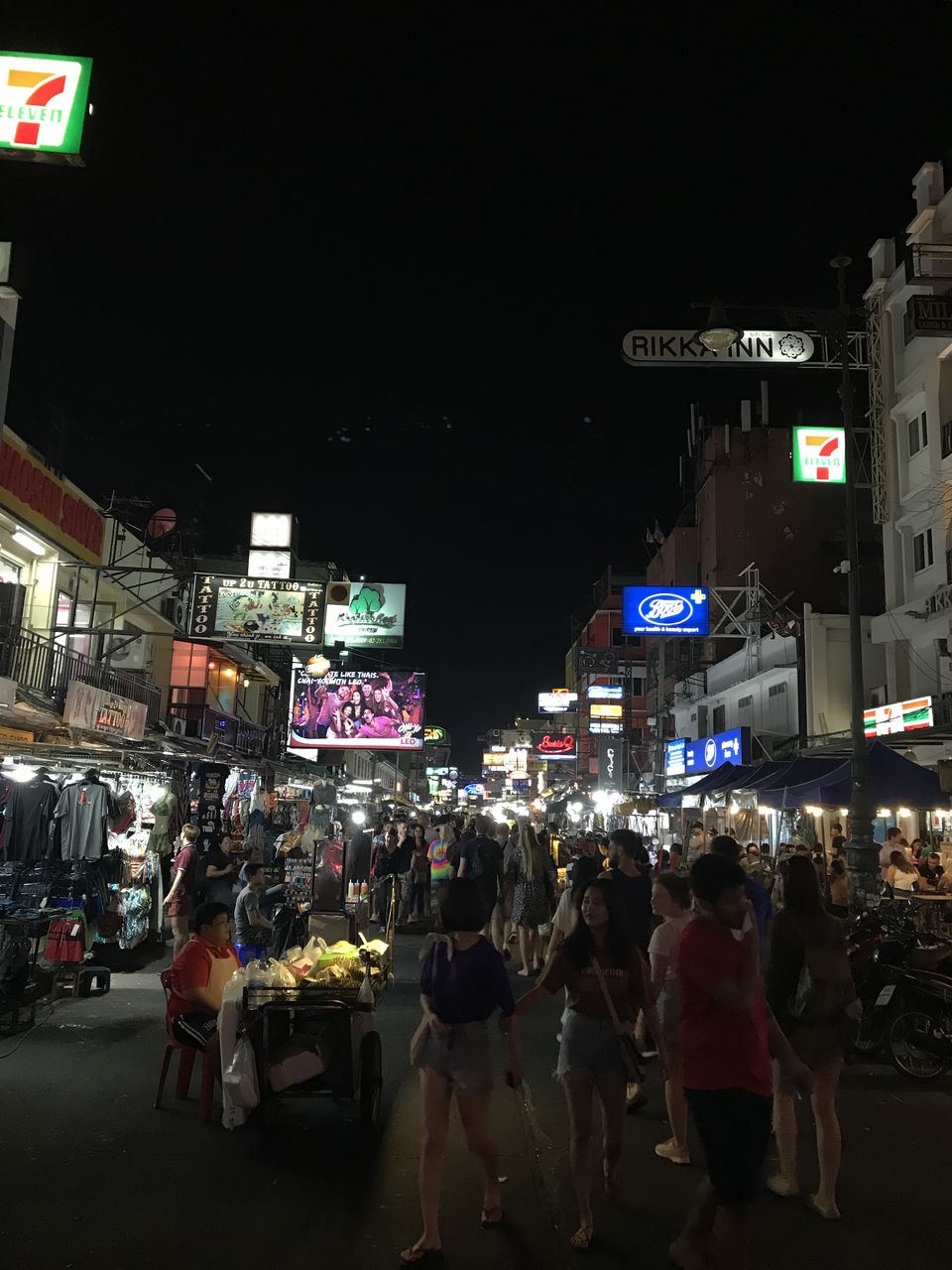 This was our final day in Bangkok and we only had time till afternoon,morning i went searching for the post office to post some postcards to friends ( who doesnt love to recieve a postcard right!) and then later we decided to visit the biggest mall i.e;MBK mall..Boy..its one huge mall and you can do shopping for any budget. If your here; make sure you visit the Deli supermarket, the bakery as got a lot of mouth watering food,(i love my moms special chicken curry..i still do but this special chicken curry and salads we tried was something definitely out of this world).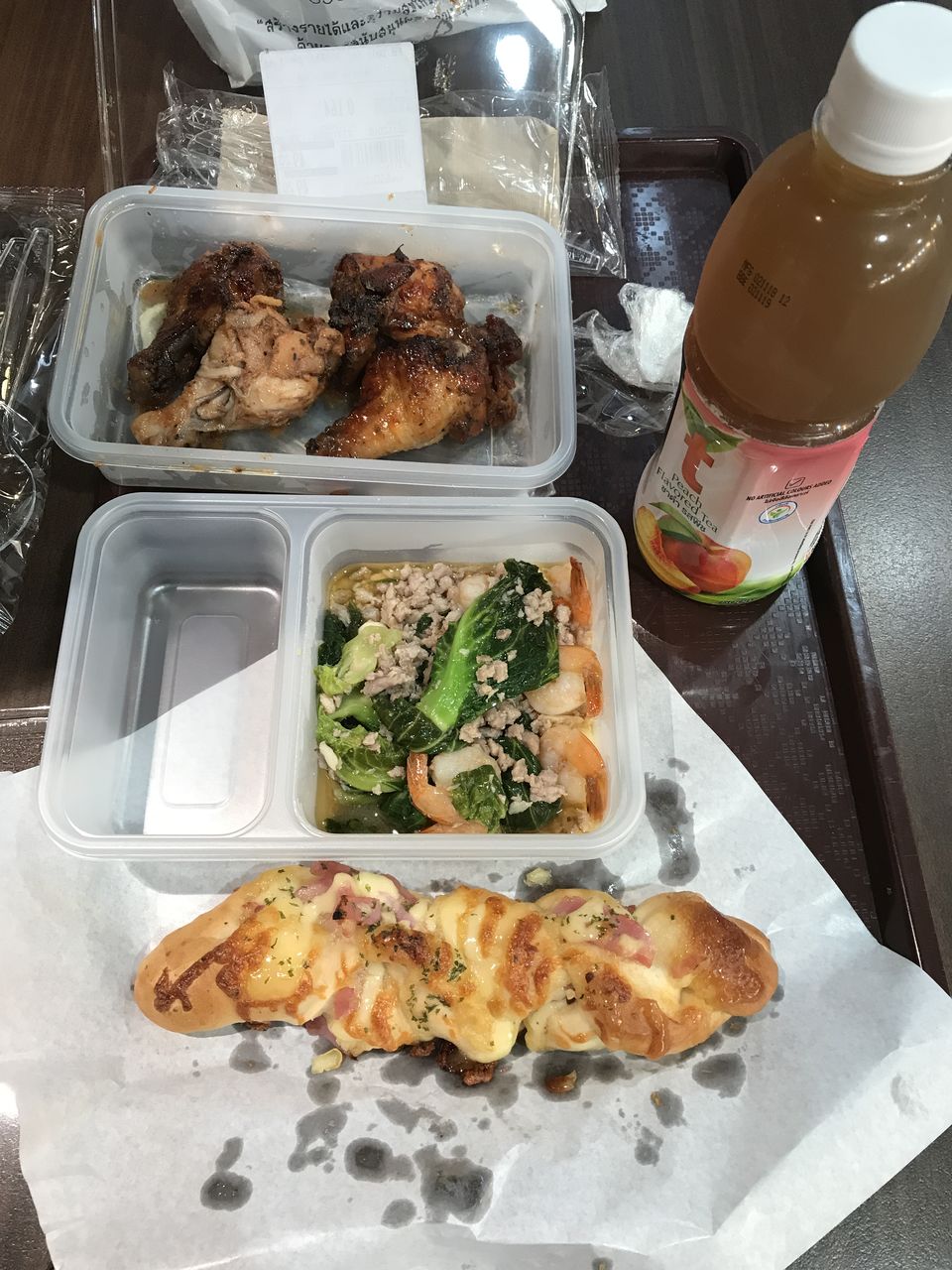 In the afternoon from the hostel we took a BTS to Chatuchak station and from there to the Airport we took the bus A1 and boarded our flight to Phuket. We had chosen Air Asia yet again owing to the cheap fare(not a surprise why we had!),the good news was the seats were much better.Make sure you get a window seat as the view from the flight as it reaches Phuket is mesmerizing with limestone rocks and islands all over.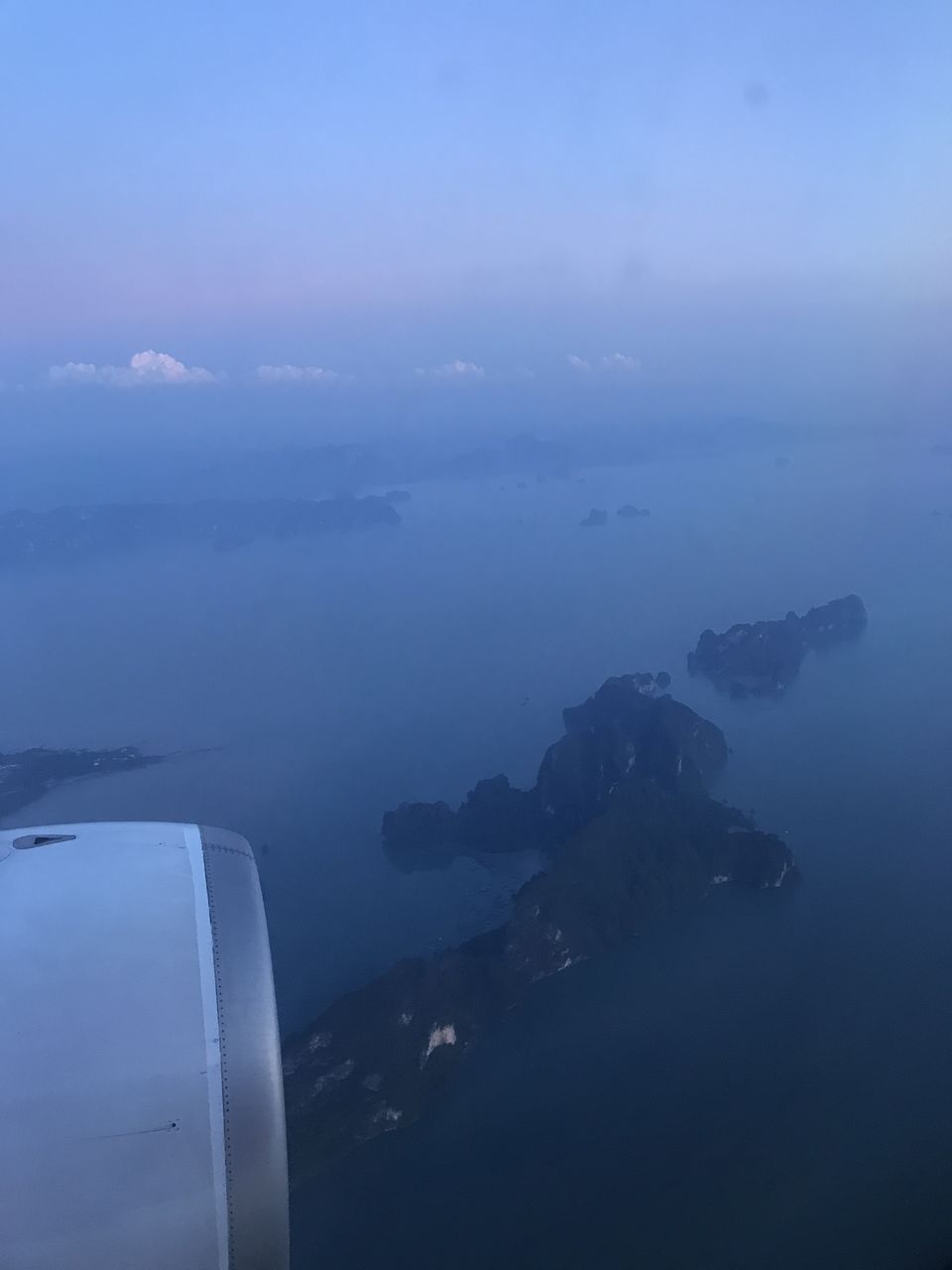 Now this is a very important information you go to know. From the Airport to get to any hotel in Phuket book a mini van from the Airport itself and it would cost only 180 Baht/person and is the cheapest way. Its almost a 1.5hrs drive and we reached our hostel Bodega party hostel; its a very clean friendly stay and more like a resort with its very own swimming pool even!!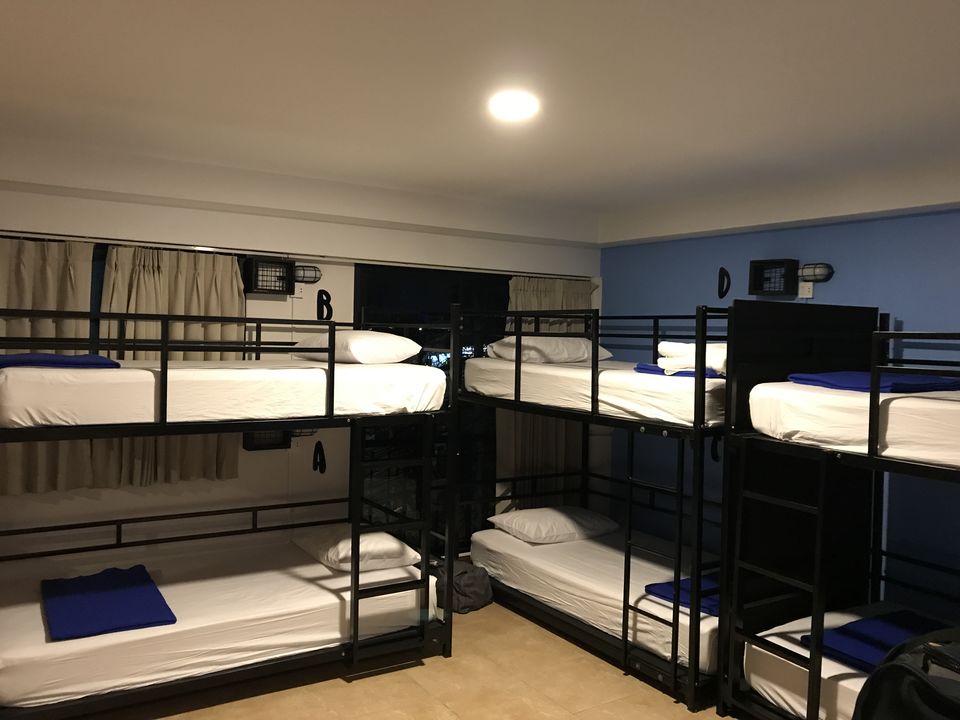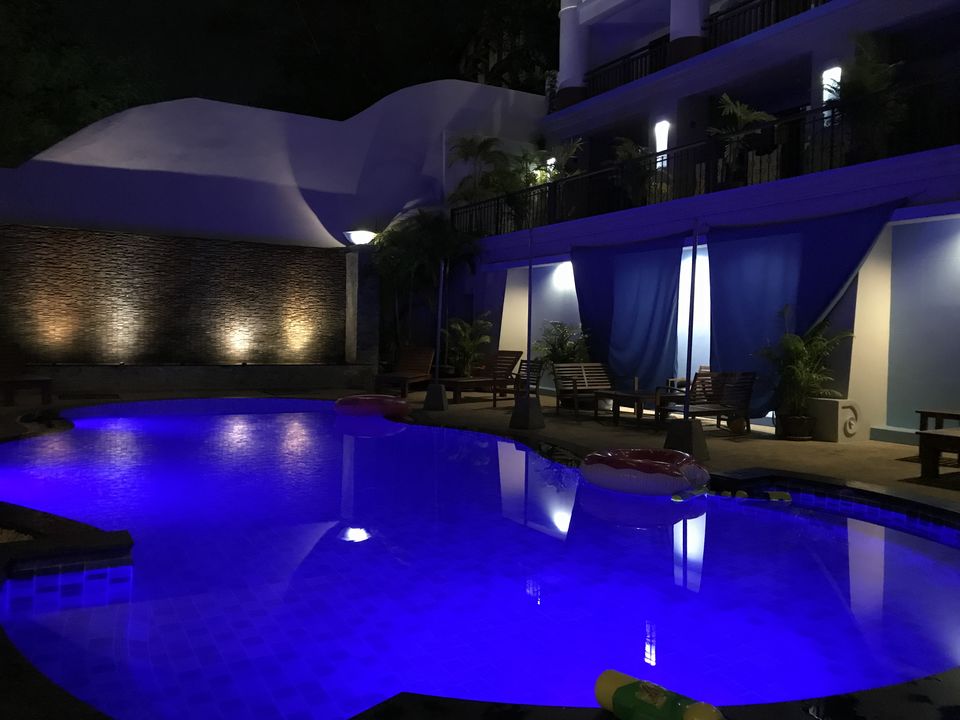 Once we checked in,we then rushed to find a agent to arrange us the island tour,now this is one tricky part where you need to be very careful or you could end up paying a lot of money. The travel agents would showcase to you 100's of companies with varying options of the island tour at different prices saying its all different,TRUST ME when i say this,every single one of those options are of the same thing,and for your info MAYA BAY is closed indefinitely(as of Nov 2018) due to the high pollution caused by Tourism so don't fall for their promises of taking you there.Try closing a deal for 1200 Baht or less and never more.Once the tour was booked we decided to just relax and we found a place to just do so which is being surrounded by FOOOOD,its called the Malin Plaza, and this place would literally make any foodie go crazy over the variety of food which is all cooked fresh right before you. After a hearty dinner we decided to call it a night.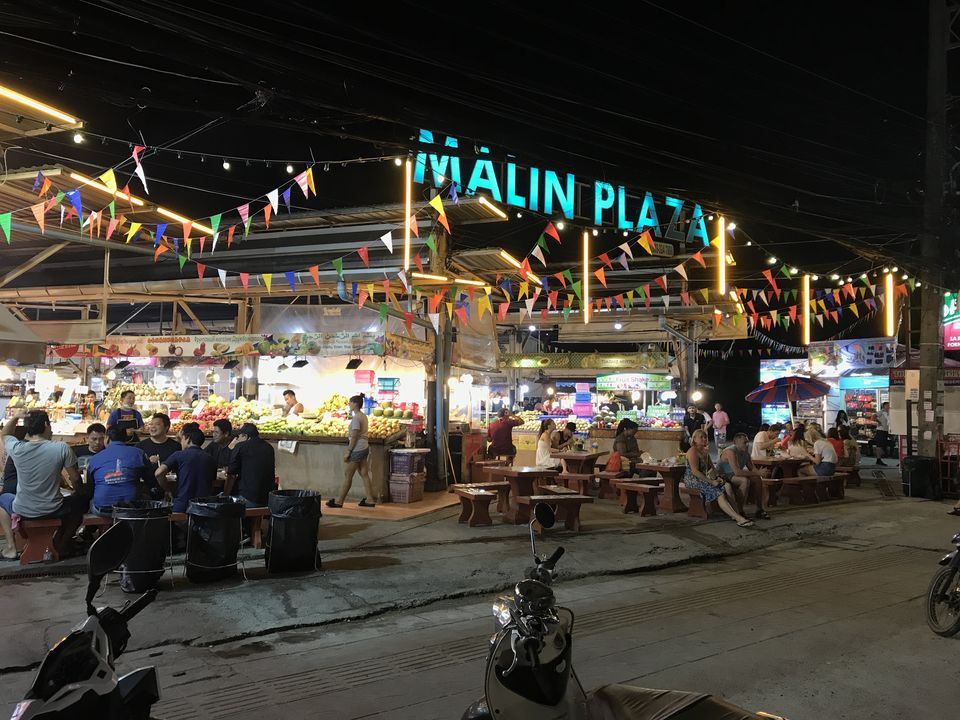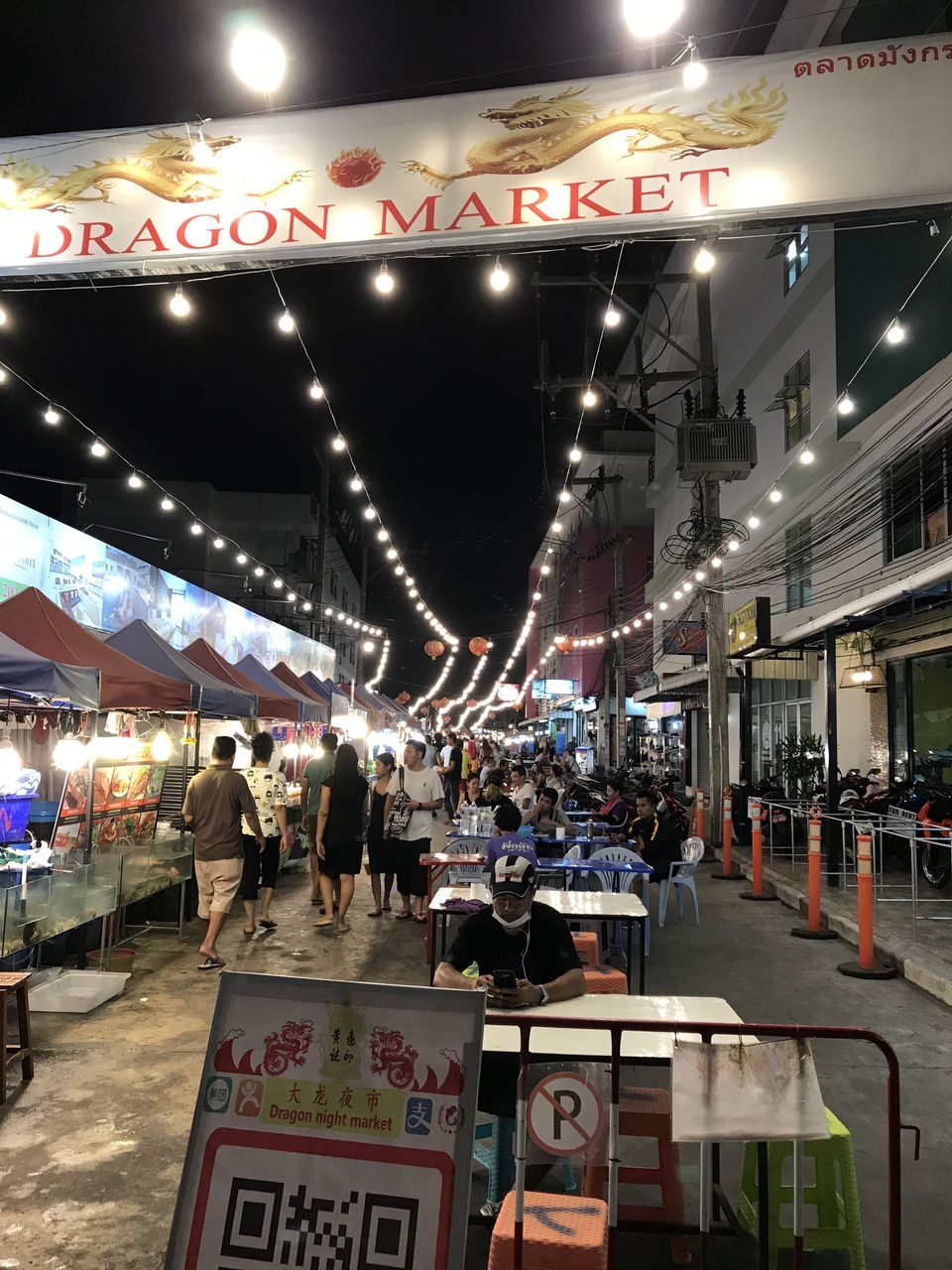 An early morning wake is needed as the operator for the island tour would pick you up by around 7 ish,as its a long distance to the Pier where you would board the Speed boat after a briefing;Suggest you bring extra clothing and a towel and wear minimum clothing as its definitely gonna get wet.The island tour would take generally about 5-6 hrs with lunch at Phi Phi Lon island and snorkeling in between(Gear will be provided by the boat operator). I will let the pictures do the talking for whats Phuket worth visiting for. The pristine beaches and clear water with the limestone cliffs are sights which cant be missed when in Phuket or Krabi.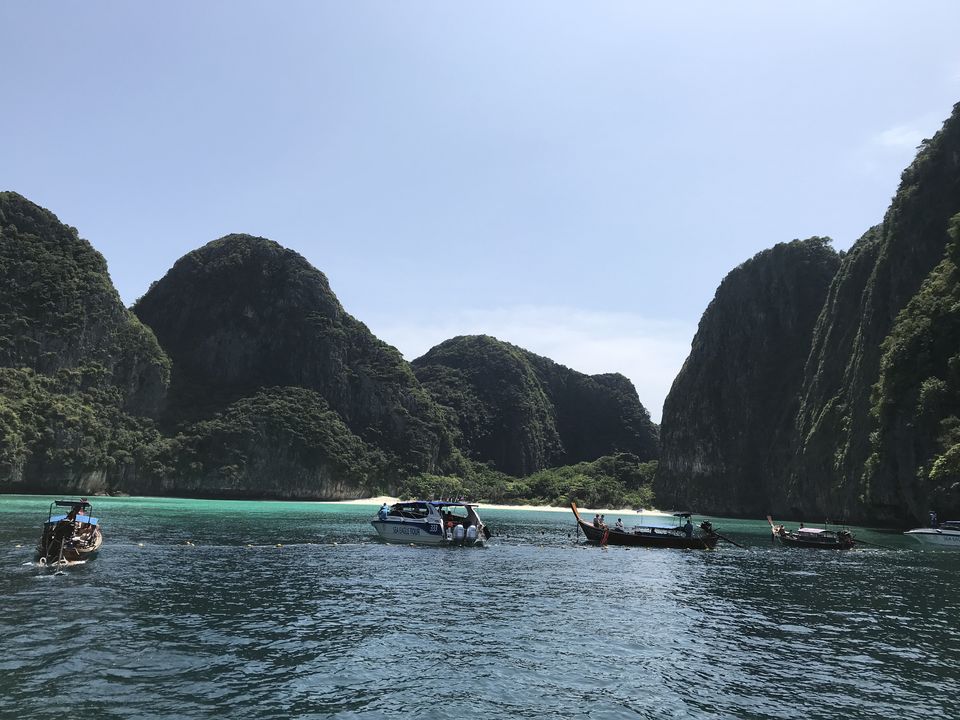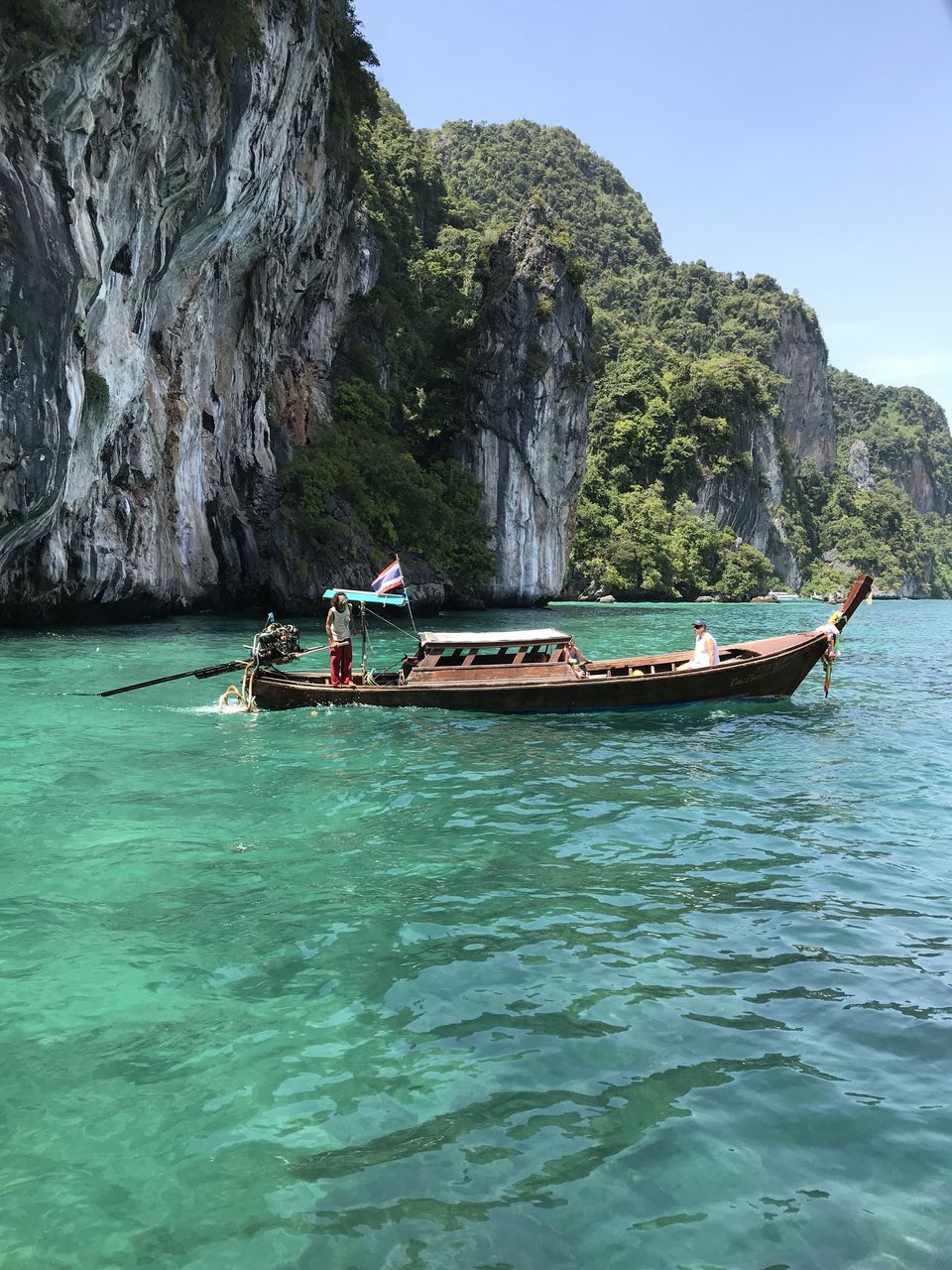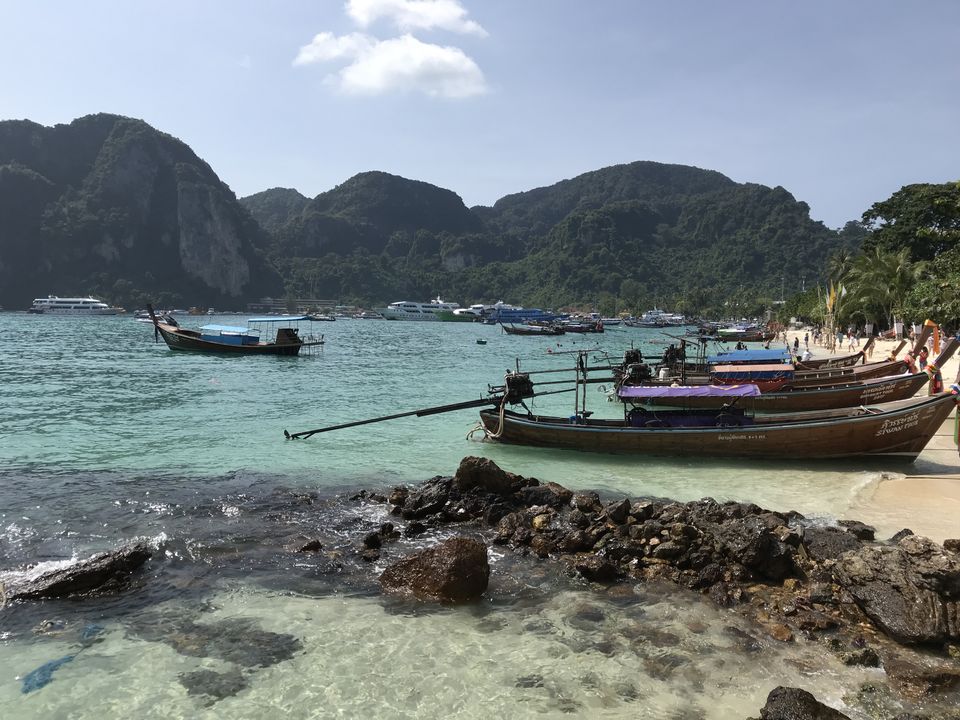 After the Island tour, the one who picked you up in the morning will also drop you back at your stay. Since it was our last night in Phuket,we decided to head to Bangla Road. One cannot miss this place rather a road(as the name suggest) which is only stretch for 500 meters. Pubs with live music and offers on drinks makes this the ideal place to liven up your entire night. I highly recommend the New York club for their high octane atmosphere and live band playing all time Hits.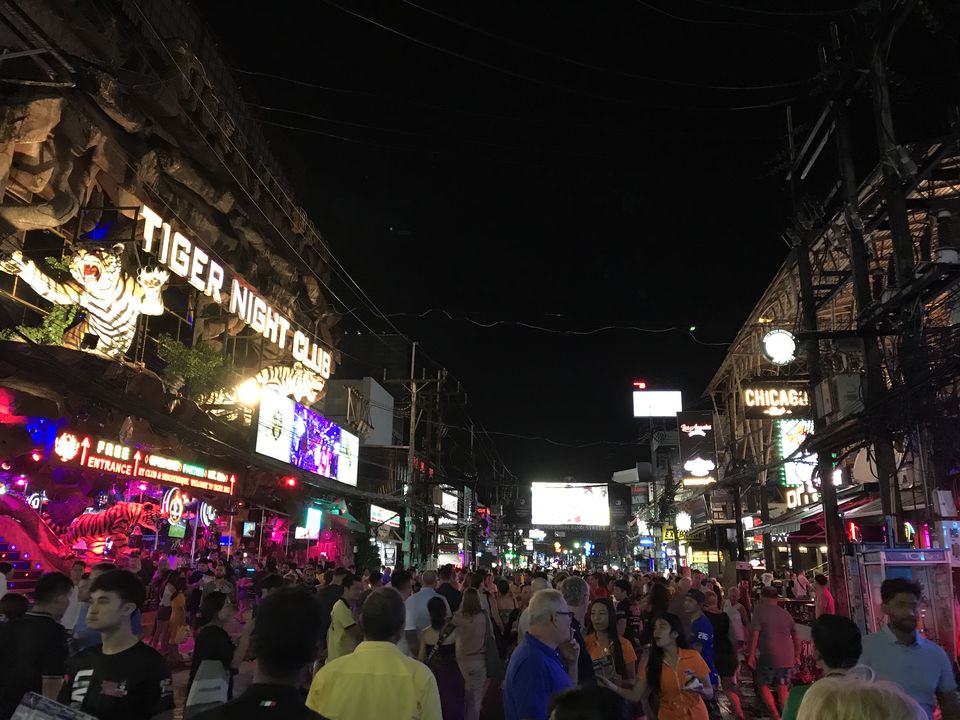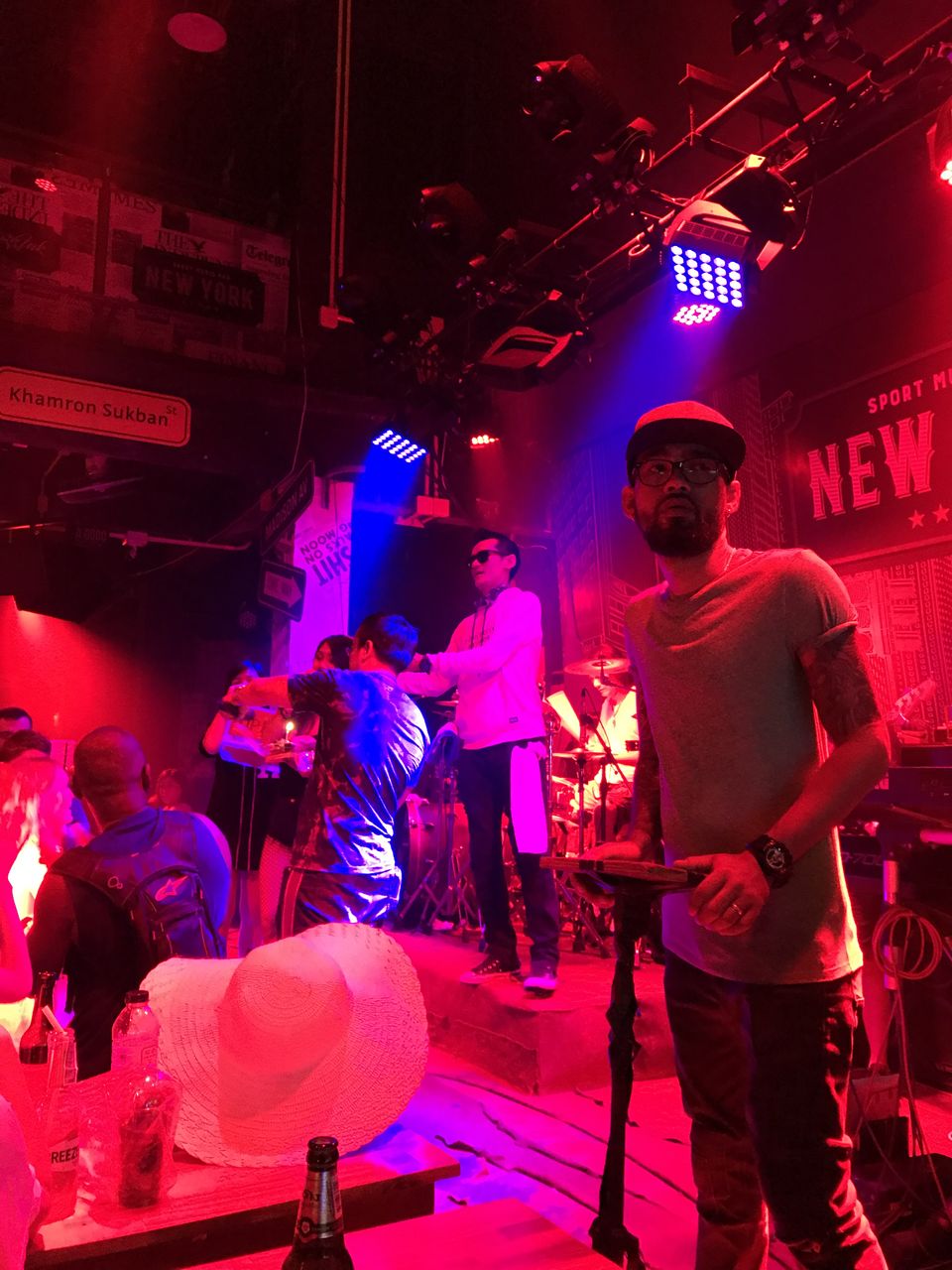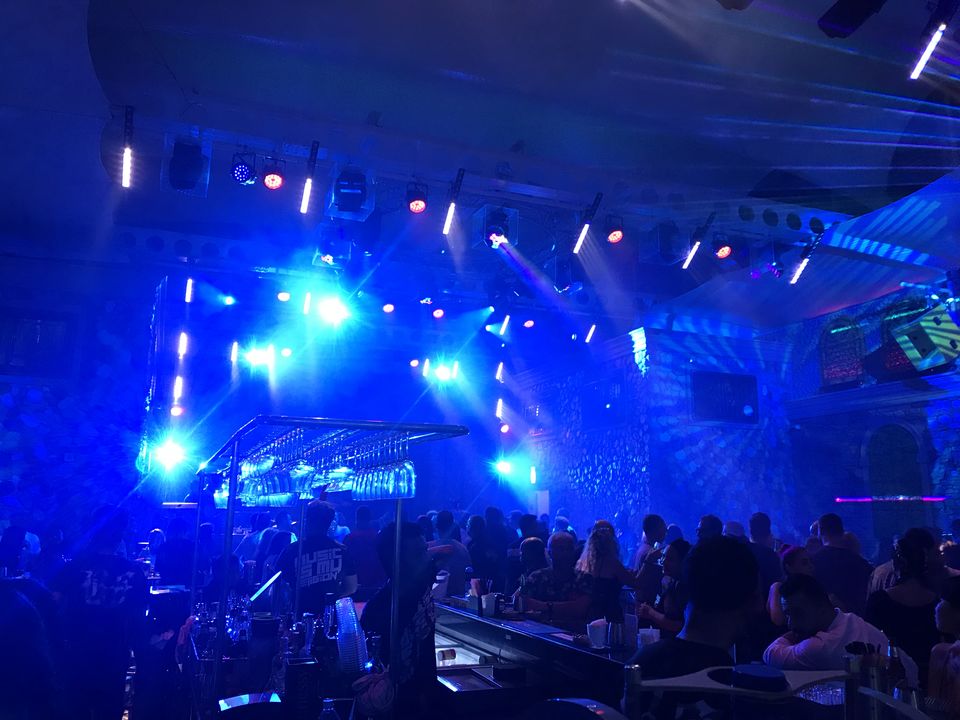 Being the last day, we had decided to go on a walk through the streets of Phuket and do some shopping. Earlier in the evening we left to the airport by the mini van which was booked by our stay on request for 200 baht. Bangkok Airport has got a really good cafeteria which provides all sorts of cuisines at affordable price. From Bangkok we then boarded our flight back to Cochin.
It was one amazing trip all on a affordable budget. Thailand's definitely a place for those who are looking for a good break. Bangkok and Phuket are just some of the few places in Thailand, Chiang Mia is another beautiful place without much crowd and lot of natural beauty and good climate.
Bon voyage