There is hardly any traveller in the world who is untouched by the scenic beauty and culture of Thailand. Famous as the "land of smiles" it has something to offer every kind of traveller. If you are travelling to Thailand tour package from India, chances are that you will land in the capital city of Bangkok. It was the most visited city in the world in the year 2016 and it is not hard to see why. From stunning temples and palaces to hardcore nightlife, delicious food, limitless shopping options, Bangkok has it all.
Here's your Bangkok sightseeing guide to explore the city in 24 hours:
Morning
Get lost at the quirky floating market and have breakfast on a boat
Begin your interesting day in Thailand at the Taling Chan Floating Market. It is a great place to observe tiny interesting details about Thai culture. You can spend time exploring floating shops that sell everything from exotic tropical fruits and vegetables to an interesting breakfast straight from the boat. This market is about 10km from the famous Khaosan Road and can be reached by taxi or tuk-tuk.
Be mesmerised by the exquisite Grand Palace and Emerald Buddha
After you have explored the market, you can hire a taxi or tuk-tuk to the famous Grand Palace which is about 7km from the floating market. Located along the Chao Phraya River, the Grand Palace's stunning architecture will leave you awe-struck. The temple complex is also home to Wat Phra Kaew, which is the temple of the emerald Buddha, and is one of the most sacred temples in all of Thailand. There is an entrance fee of 500 baht and timings are from 9am to 3:30pm daily.
Post that you can head to Wat Pho, which is the oldest and largest temple complex in the city, is one of must-have experiences of Bangkok sightseeing tour. From there, you can also witness the famous 150-foot reclining Buddha. It costs just 100 baht or ₹200 to enter, which includes a free bottle of water. Timing are from 8am to 5:30pm daily.
Make a lunch-stop at Klongsan Plaza, on the banks of Chao Phraya River, to enjoy the delicious street food of Bangkok.
Afternoon
Give yourself a chance to experience the magic of a Thai massage
No trip to Thailand is complete without a Thai massage and there are several places in the city offering it. You can pamper yourself with a foot-massage for an hour for as little as ₹300. Dahra Spa and Breeze Spa is highly recommended.
Shop to your heart's content at Chatuchak weekend market
If you wish to enjoy Bangkok sightseeing while shopping, visit the Chatuchak weekend market, which is one of the largest and most diverse markets of Bangkok. There are more than 15,000 stalls that sell everything from artwork to old books to designer clothing. You can shop for gifts, souvenirs or put together an entirely new wardrobe for yourself.
Evening
Enjoy the sunset over Wat Arun
In the evening, head to the Deck Restaurant of Arun Residence located just across the river to enjoy the spectacular sunset view over Wat Arun as you enjoy a cocktail.
Night
Choose your poison for the night at Khaosan party street
Head to Khaosan Road for a perfect end to the perfect day. Eat your way through the street food market here or simply party the night away. If you wish to experience the hype of the infamous ping-pong shows and the like, head to Phat Pong, the red light district.
Enjoy a lavish dinner or watch a movie in one of Bangkok's luxury theatre
If you are not a party person, enjoy a lavish dinner with an amazing view of the Bangkok skyline at Lebua. A part of the movie, Hangover 2 was filmed here.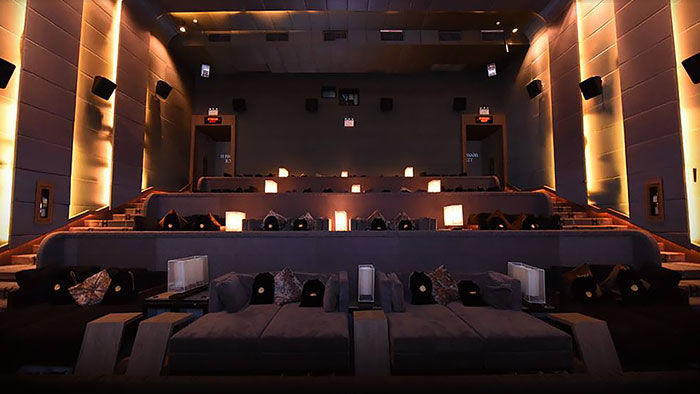 You can also choose to watch a movie at one of Bangkok's many luxury movie theatres such as Embassy Diplomat Screen, AEON Theater, Enigma at Paragon Cineplex, BSC Diamond Screen at Esplanade Cineplex and many more. Some of them offer all-you-can-eat refreshments while movie as well as buffet dinners and cost around 1200.
Visa
Indian nationals can avail a visa-on-arrival for a period of stay, not exceeding 15 days. The visa is provided at 32 designated international checkpoints including Suvarnabhumi Airport in Bangkok. You need to carry a completed visa application form with your recent photograph and also confirmed return-tickets for a period not extending 15 days. The application fee is 1,000 Baht. You can read more about visa procedure here.
When to go
Although Bangkok sightseeing is a year-round affair, November to March is best to visit this beautiful city as the weather is dry and pleasant.
Getting there
Round-trip flight tickets are cheapest from Kochi to Bangkok and cost around ₹5,477 on average, if you book in advance. If you are feeling adventurous, you can also embark on a road-trip to Bangkok from India. Read more about it here.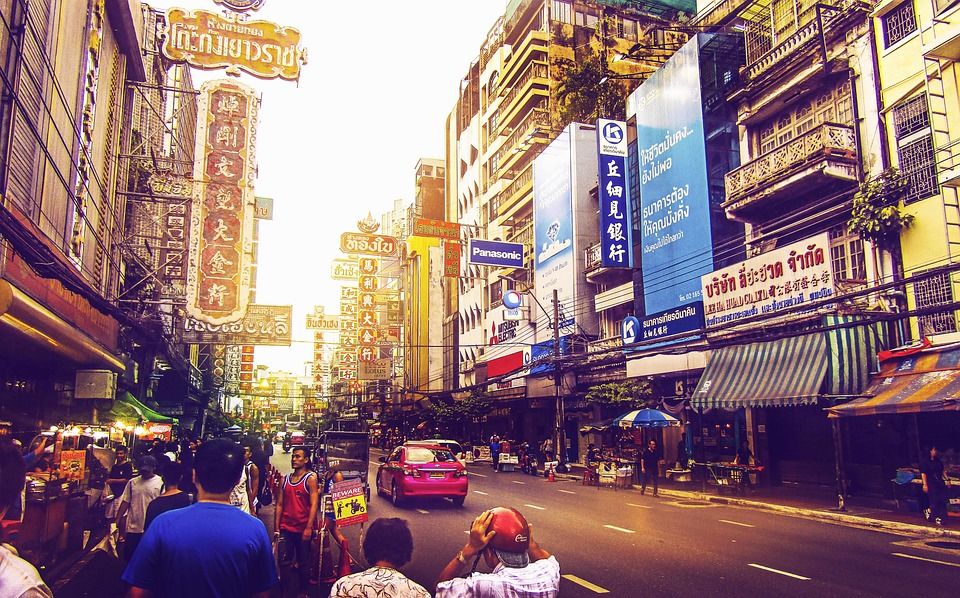 Getting around
You can choose to travel on all kinds of inexpensive public transport in Bangkok. This includes public buses, ferry, public transit systems of BTS and MRT. You can also use tuk-tuk, taxi, and moto-taxi for short distances.
Accommodation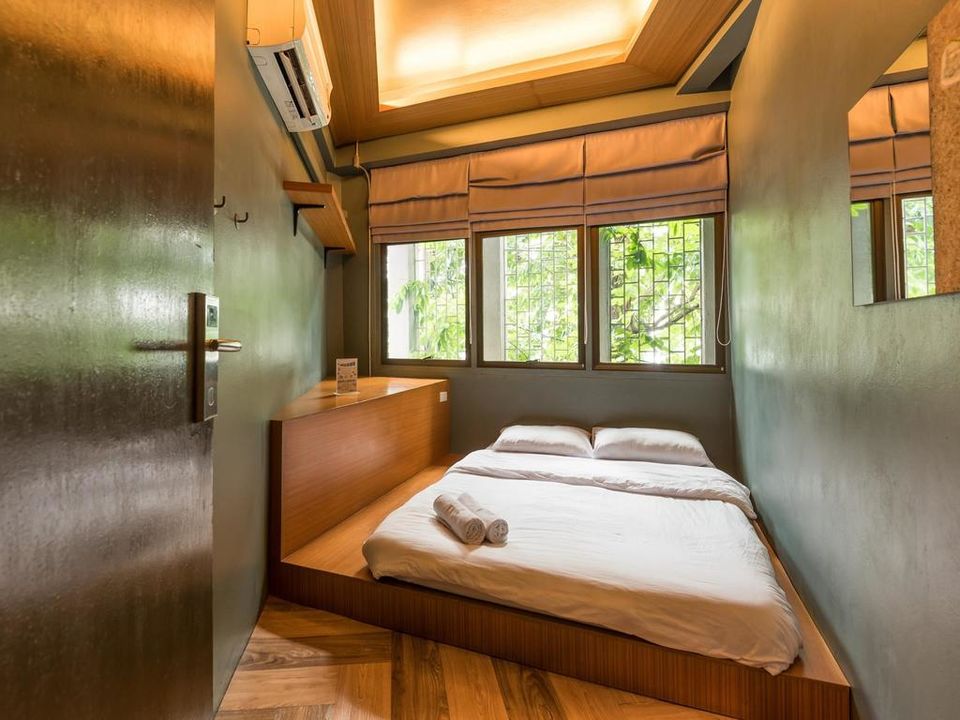 Bangkok is one of the most frequented cities in the world and naturally has a lot of stay options ranging from cheap hostels for backpackers to luxurious resorts. If you want to stay in a hostel, Bewel Hostel (₹437), Assembly Hostel (₹446), Yellow Mango hostel (₹472), Loftel 22 Hostel (₹492) are highly recommended.
For more budget stay options, and Airbnb options available in Bangkok check here.
Costs
Return flight tickets from Kochi to Bangkok: ₹5,477
One-way ticket on local transport: ₹96
Short taxi ride fare: ₹177
Stay in Bangkok: ₹845
A meal: ₹190
Beer: ₹79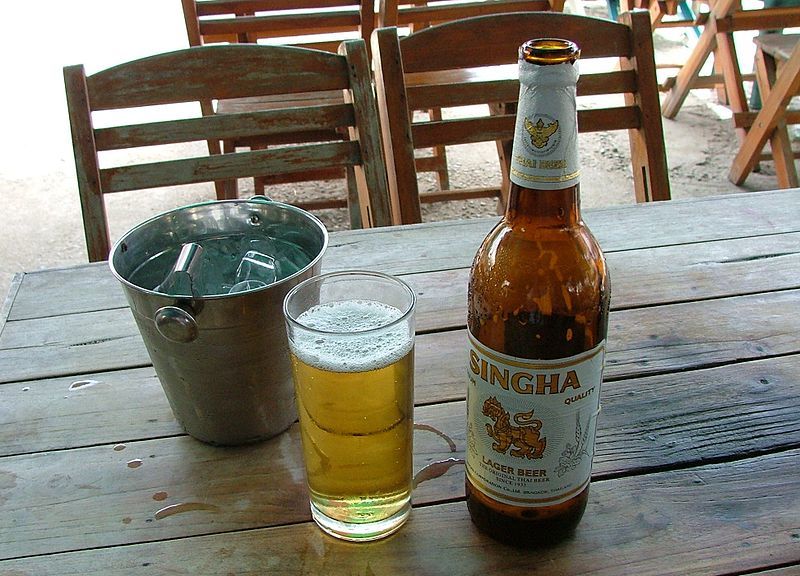 Have you ever enjoyed Bangkok sightseeing? Write your own insider's guide with tips and tricks to help travellers part of Tripoto's community.
Frequent searches leading to this page:-
Thailand tour package 3 days 2 nights, Thailand tour package from Chennai, Thailand tour package from Delhi