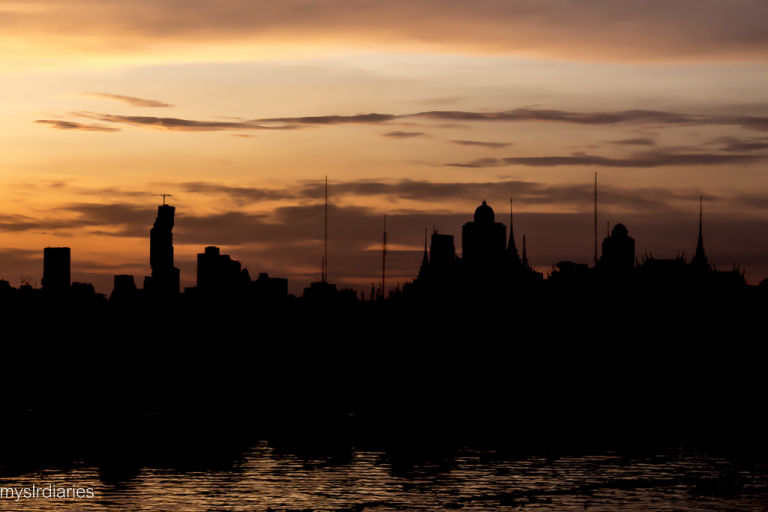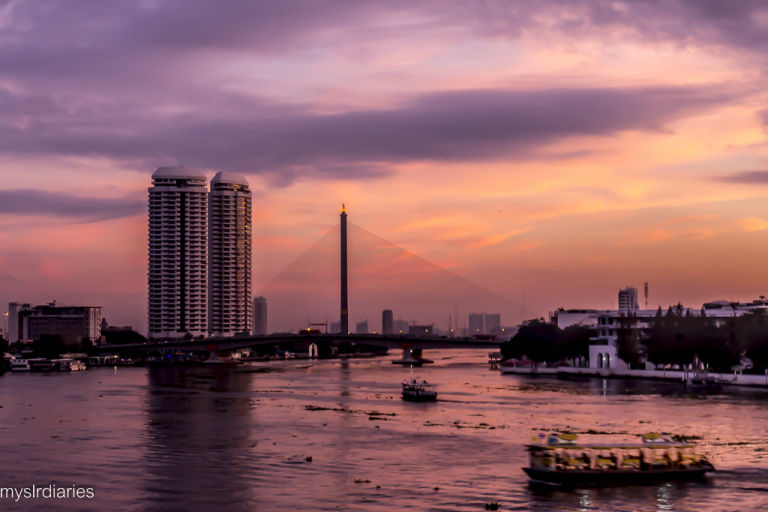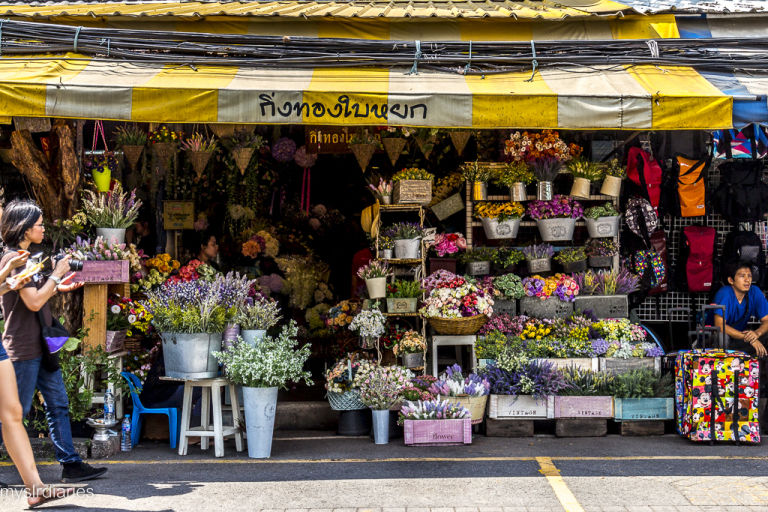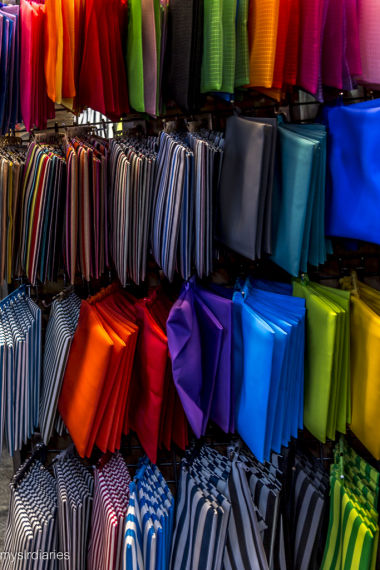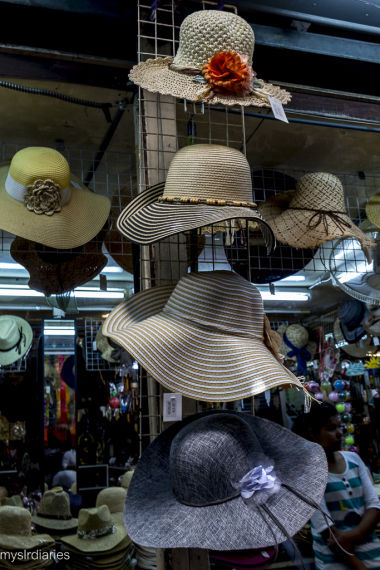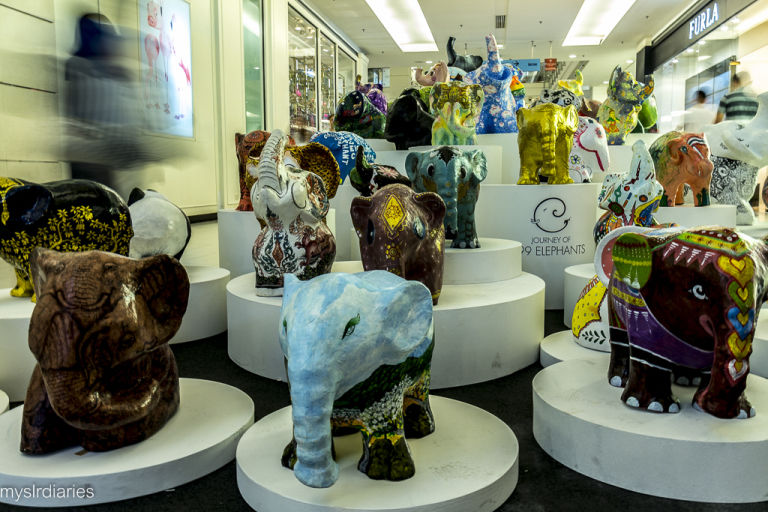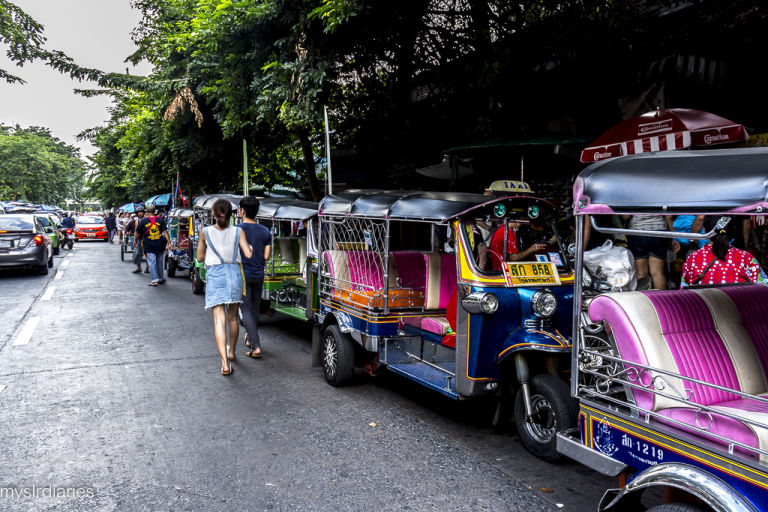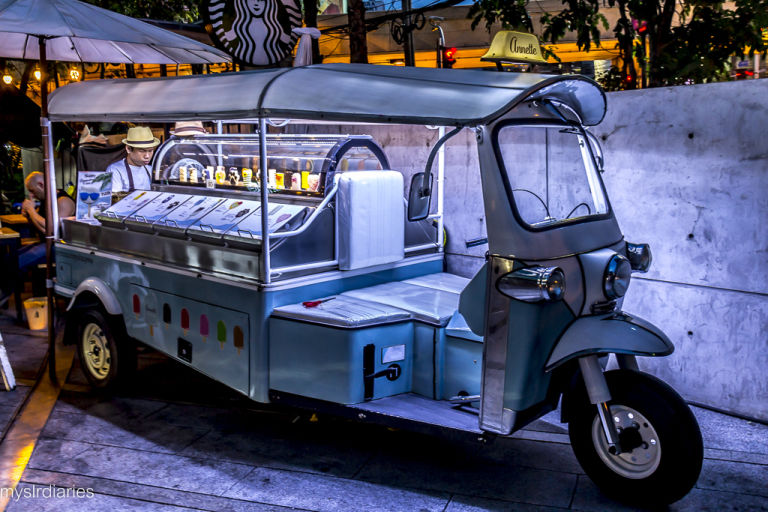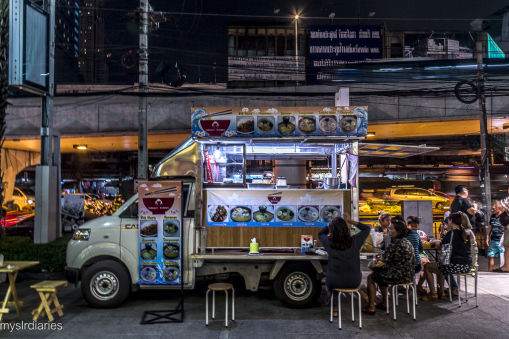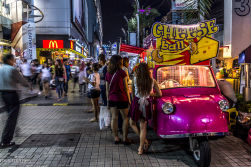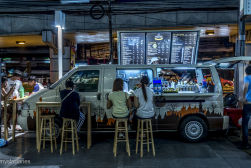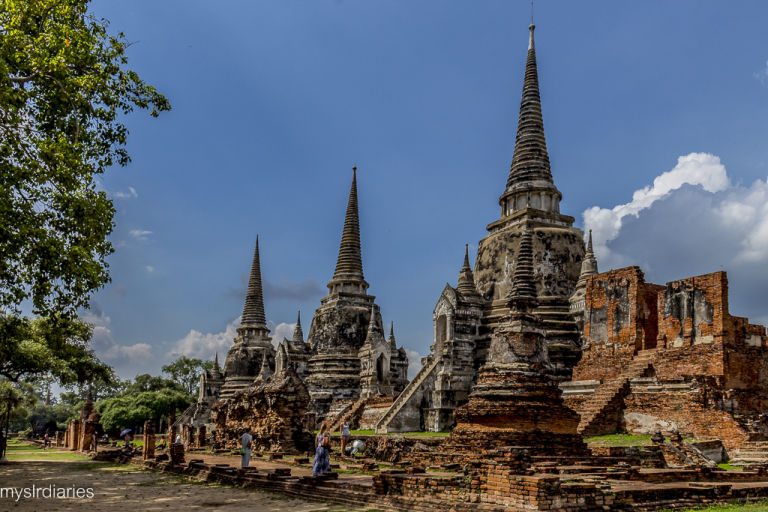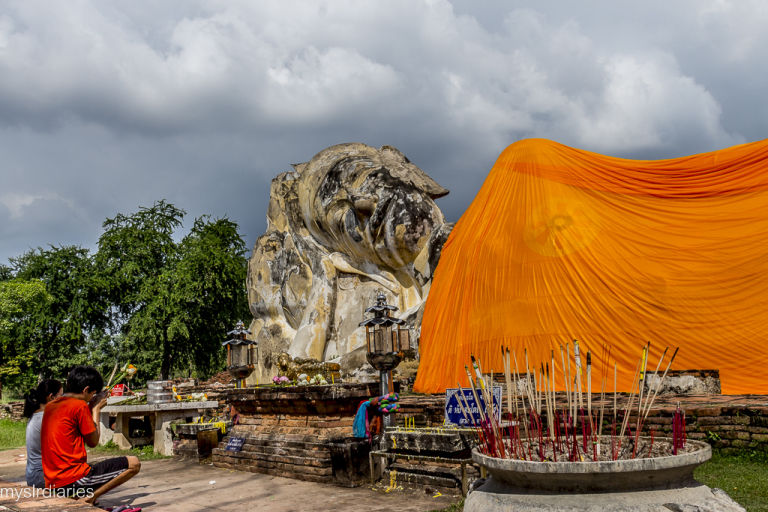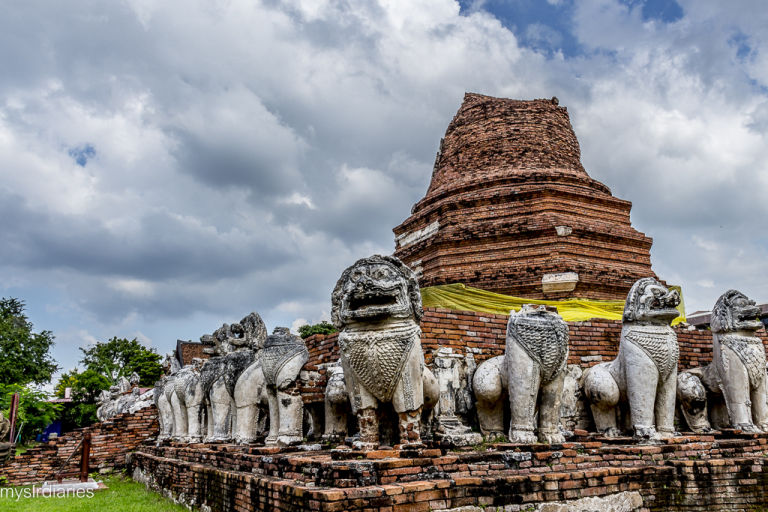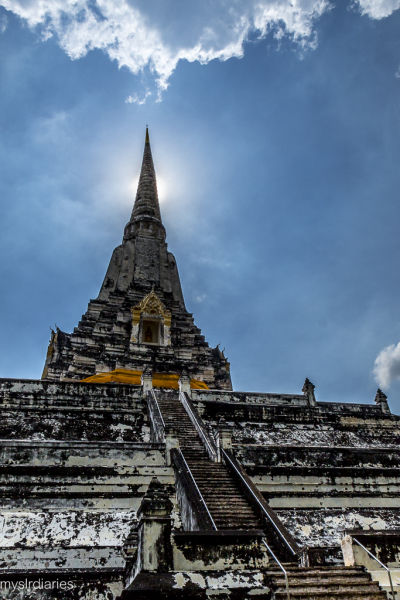 After watching the Hollywood blockbuster 'The Hangover – Part II', Bangkok made its way up on my list of places to visit.Also, because I found out that it offers Visa on Arrival to most countries, including India….So before I knew it the flights were booked, bags were packed, currency exchanged, and we were off to Bangkok.
For those of you who are not aware, the currency of Bangkok is the 'Thai Baht' (THB). Now the Baht has a lower value against most currencies. Hence, a holiday to Bangkok can be fairly economical & affordable, to most people. Bangkok like most developing South-East Asian countries comes with its fair share of concerns like pollution, traffic vows, population, etc. But, what I like about this city was how they have managed to preserve their traditions, heritage and culture while still looking towards improving infrastructure, growth & development. This wonderful marriage between the old and the new is what excites me most about this place. This is clearly visible in its skyline, where one would see both the ancient temple spires and new modern buildings & skyscrapers, complimenting one another and standing together in perfect harmony.
The locals here are very warm, friendly and are always willing to help tourists. Language is a bit of a concern, though, as most of the locals do not follow English and only speak Thai. Knowing a little bit of Thai, even if it's only Hello (Sawadee Kha / Khap for men), Thank you (Khop Khun Kha/ Khap), no Thank you (Mai Ow Kha/ Khap), can go a long way. Of course, if all else fails, the universal Sign language works…
Coming back to our little holiday
Bangkok's airport is located out of the city, and it took us quite a while to get to our hotel. Also, because our hotel was on the Western bank of the Chao Praya river (Tip: Accommodation on the Eastern bank of the river is better, as most of the tourist destinations & shopping areas are on this side). The airport is well connected to the city via the Airport Rail link. This is the fastest way to get to the city. Once in the city one can use the Bangkok BTS, MTS Metro services, together with the Chao Phraya Express boat services to move around. Of course, one can also take the local taxis and Tuktuk's for a more local feel.
A long nap & shower later, we were all refreshed to head out and explore. I am not going to bore you with our day by day itinerary. Here's all the exciting stuff that we did
AN EVENING AT KHAO SAN ROAD
This 1 Km long strip is power packed with the local flavors of Bangkok. From budget guesthouses, mid-range hotels, internet cafe's, swanky bars & pubs, massage parlors to shopping, travel agents, and bookshops, this strip has it all. The atmosphere here is truly infectious, and this is THE place to hang out with the locals, young hipsters, and tourists. Taste of the local cuisine, shopping and a foot massage on the street side is most recommended.
LOCAL SHOPPING
One entire day was dedicated to satiate my wife's hunger for shopping….
First stop was the Chatuchak weekend market. This is one of the world's largest weekend markets and has more than 15,000 booths selling goods from all across Thailand. One can find clothes, handicrafts, local souvenirs, ceramic ware, Chinese ware, wooden furniture and much more. This can easily be reached via the MRT and is adjacent to the Kamphaen Phet station and 5 minutes walk from the Mochit Skytrain (BTS).
Next, stop the MBK Center. With over 2000 shops, restaurants and service outlets. This is one of the largest shopping malls in Bangkok and is in the Pathumwan area. It has direct access from the National Stadium station via the BRT Skytrain. This center has a very interesting plaza at the lower level, where one can shop for local fashion, handicrafts, and electronics.
Last but not the least was the Platinum Fashion Mall. Located on the Phetchaburi road in the Pratunam area, this is one of the most visited malls in Bangkok. Like most fashion malls, this one too specializes in fashion clothes & accessories. But, unlike other malls, Platinum offers products at wholesale prices as well. A must visit for those who want to follow the trends.
Finally, after an entire day of shopping, I was completely exhausted while my wife was totally excited. Why wouldn't she be, after all, nothing works better than retail therapy
A RIDE IN THE TUKTUK
Hailing from India, the Tuktuk was not alien to us. We call them 'Auto Rikshaw's back home. Nevertheless, we wanted to experience the Tuktuk's. They are more spacious & comfortable than the Rikshaw's back home. These are one of the best ways to gel among the locals and learn about the local culture & lifestyle. Get chatting with the driver and you will get insights into the Bangkok way of life.
TASTING THE LOCAL CUISINE
I feel that the local food of a place strongly reflects the culture, environment, ingenuity, and values of that place. I must say that the local cuisine of Bangkok does play a significant role in this. Of course, a majority of the cuisine is Thai. What stands apart in this cuisine is the use of ingredients with medicinal benefits. Although most of the dishes are simple and are lightly prepared one cannot ignore the intense aromatic components that are part of this cuisine.
Apart from being sold in small carts along the street, their food can also be tasted in the many food trucks that are found around the city. Especially near the malls and popular shopping areas.
A DAY VISIT TO AYUTTHAYA
After a lot of shopping and eating, it was now time to immerse ourselves in the history and heritage of Thailand. What better way than to visit the ancient ruins of the Kingdom of Ayutthaya. A 90-minute drive from Bangkok will take you to Ayutthaya. The city of Ayutthaya was the capital of the province of Phra Nakhon Si Ayutthaya and is a UNESCO World Heritage Site. The ruins of this city are now preserved as the Ayutthaya Historical Park. Ruins include temples, tombs together with old relics & Buddha statues. A unique and interesting place to visit and a photographers paradise…
Well, that was the end of our time in Bangkok, and it was now time to go island hopping in Koh Samui.
This trip was originally published on MY SLR DIARIES