Who doesn't love trying local food in a new place? In Belize I was in a food heaven, it being close to Indian food had the warmth and comfort to it. What I didn't expect was learning to cook the local dishes myself. From trying almost all the Belizean cuisine to devouring homemade delectables and developing personal favorites, Belize gave incredible satisfaction to my food palate. Here are some of the must try local food in Belize that I absolutely enjoyed!
Shrimp and Rice at Tropical Education Center, Belize Zoo
I love sea food, Belize for me was a seafood paradise. I was staying in TEC near Belize Zoo, who also serve breakfast, lunch and dinner which is very convenient as there are no restaurants nearby. After a relaxing swim in the middle of a jungle, a scrumptious meal was waiting for me. Shrimp and rice, my first ever meal in the Country had an uncanny resemblance to my food back home which made it even more enjoyable. It was a great start to my food fiesta! TEC has a very friendly staff, service and food.
Fry Jacks everywhere!
One of my personal favorite. Fry jacks is deep fried flour stuffed with your choice of refried beans, chicken or beef. I had my first fry jacks at Cohune Palms, it was a delightful surprise when Mike the owner of the place asked one of his chef to come early morning to cook for me before I left for my excursion. Fry Jacks with refried beans and fresh fruits to go with it, pure bliss! You are tied to the dish until you finish the last bite of it.
Tacos in the Taco County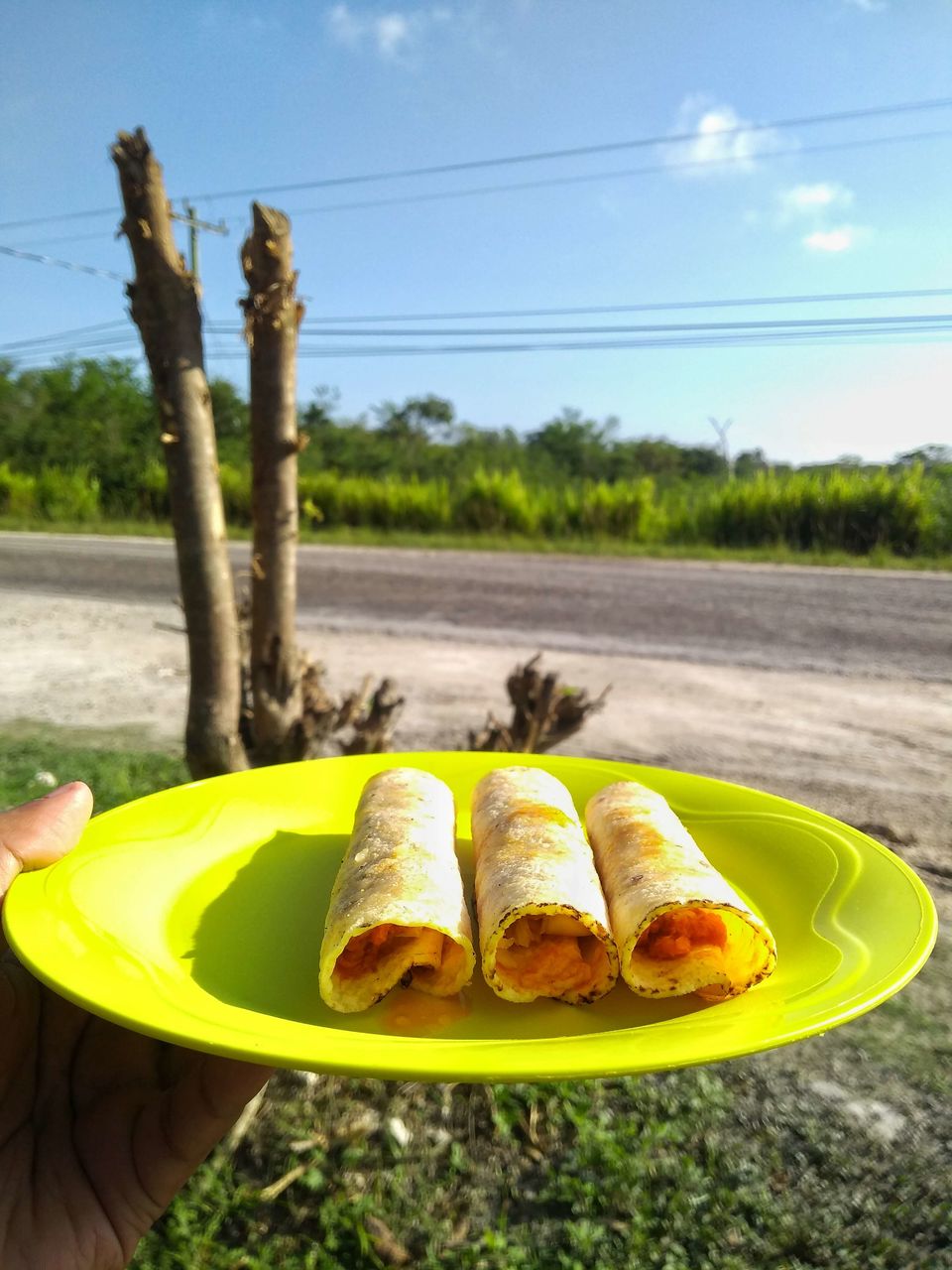 Orange Walk County is known for its tacos. I was on my way to see Lamanai Ruins up North in Orange Walk through Lamanai Tour Company. After a 2 hour bus ride, I was looking for some food around. The company was close to the the highway and no restaurants nearby, only a taco stand outside the tour company serving 3 Tacos for a dollar only, best tacos ever. That was my first time trying tacos here. It was a very authentic Belizean experience to try tacos made by an old lady on the side of the road and her daughter helping her serve the customers. However, there are a lot of food tours in Orange Walk who take you to one of the best and must try taco places around.
Rice and Chicken/ Bean Stew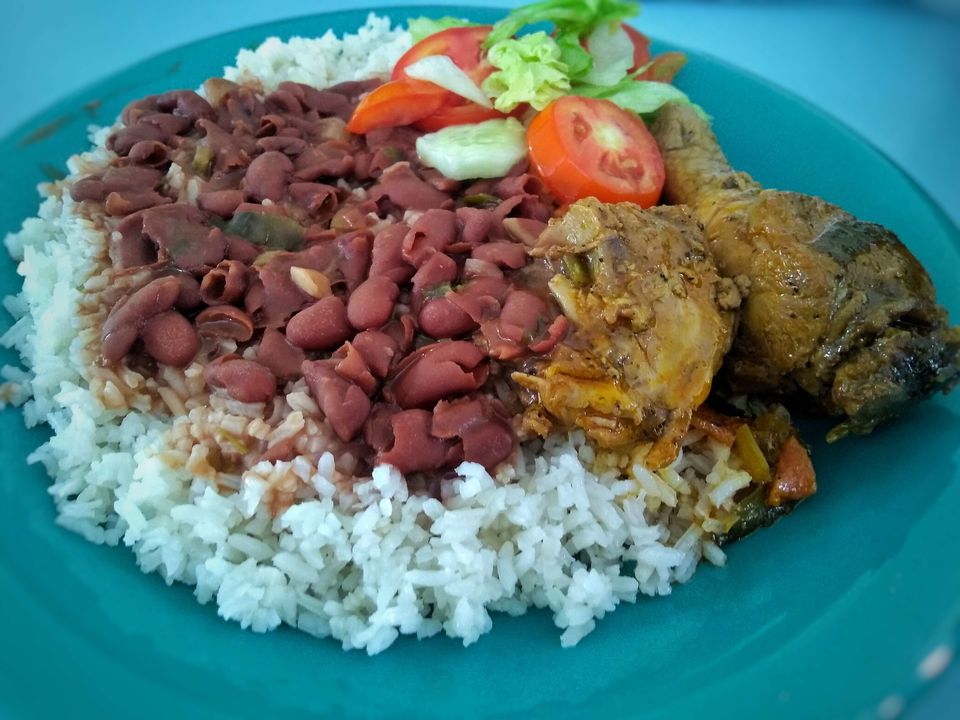 Rice and beans with chicken stew is the staple food just like every other Central American Country. I took a couple of tours here which were inclusive of lunch and they all served rice and beans with chicken stew. It did get a bit repetitive but I love rice so I wasn't complaining. The best rice and beans I had was in Big Falls Village at Coleman's Cafe down south! Thanks to my local guide for introducing me to this place. A trip advisor recommended restaurant was a find.
Creole Fish & Stir Fried Chaya Leaves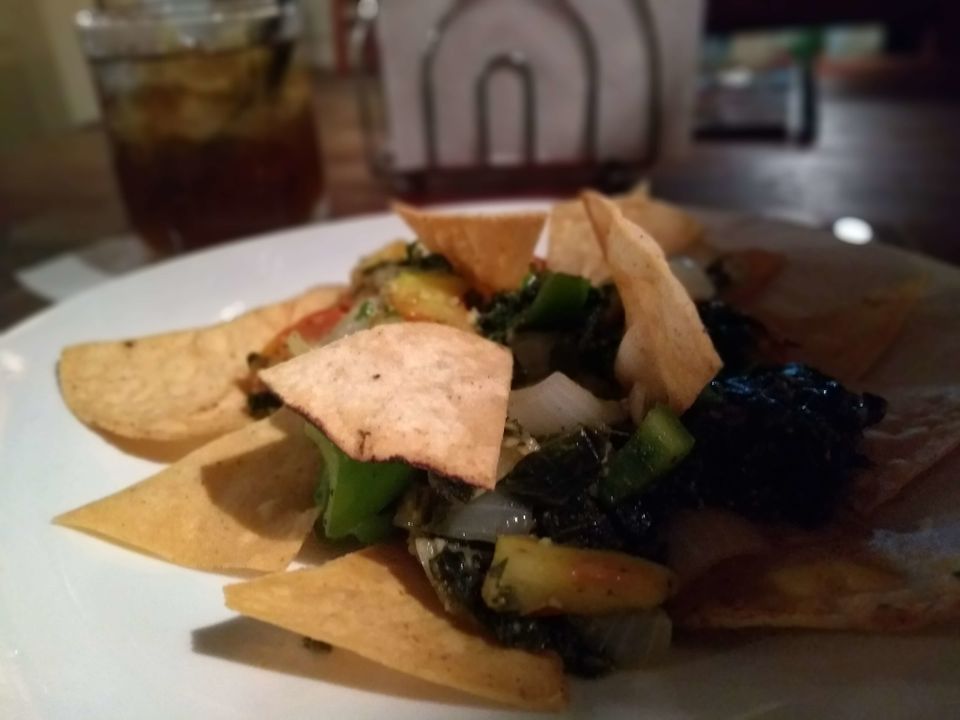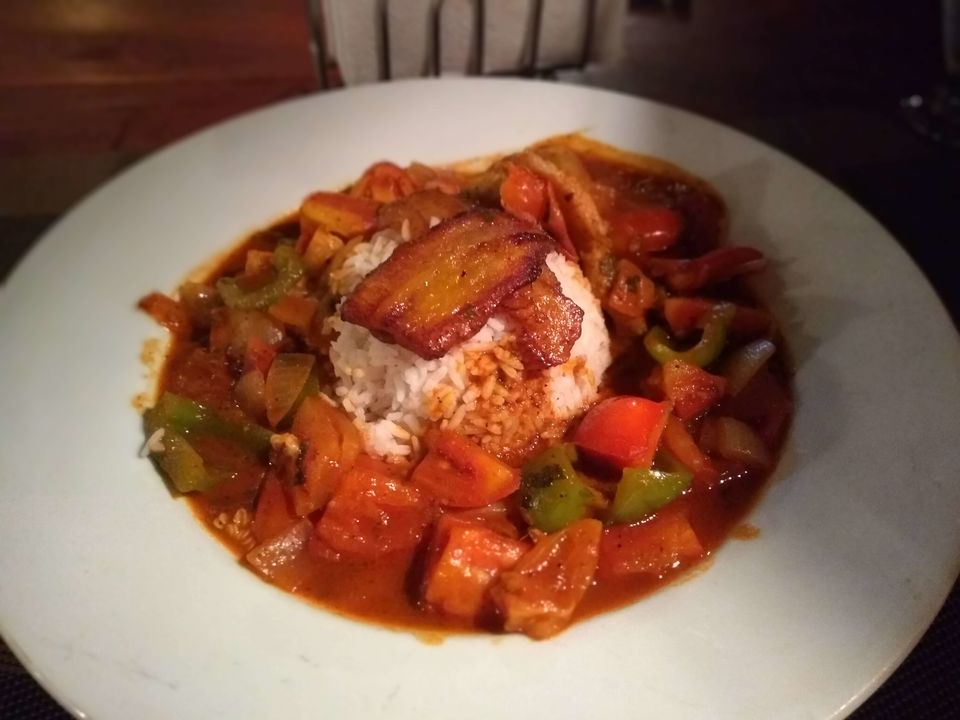 Erva in the town of San Ignacio, was a suggestion made by one of the local guide from my ATM cave tour. So I decided to go here for dinner. I wanted to try their Creole fish as I had heard a lot about it and asked them to spice it up for me. They did not disappoint me with the spice! Stir fried Chaya leaves with Nachos in appetizer was new to me and I definitely recommend it. The leaves look similar to spinach and go perfectly well with the nachos. The combination of garlic, onions, leaves, peppers stir fried to perfection had a familiar yet different taste to it.
Hudut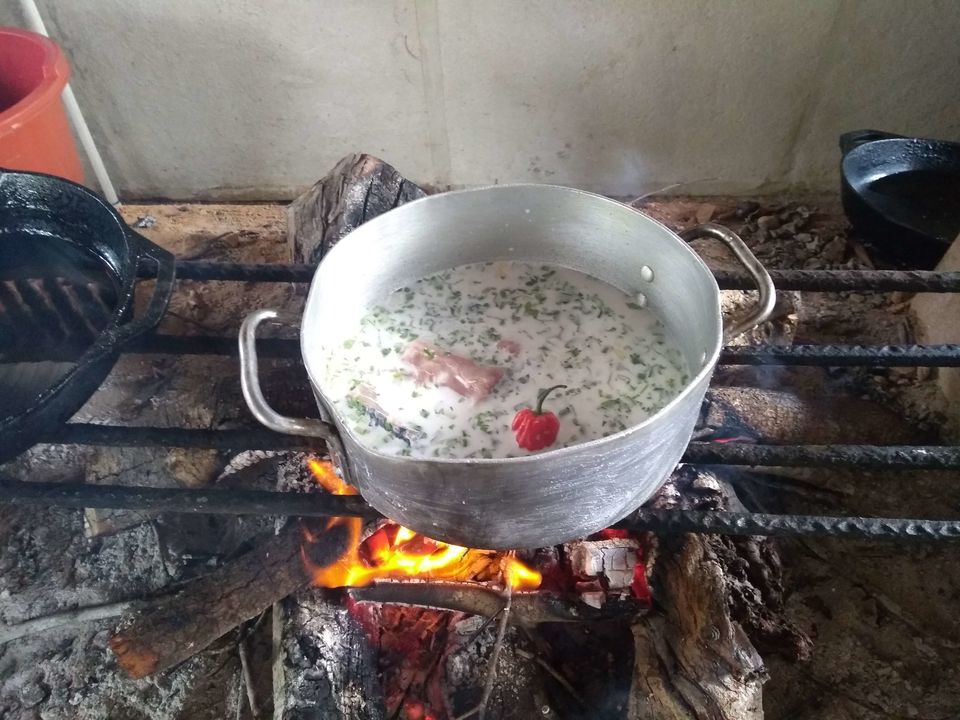 Cooking Hudut was one of the best experiences in Belize. We made the traditional Garifuna dish from scratch using some old school cooking equipments. We broke the coconut open with a sharp stick, we mashed the plantains in a huge wooden mortar and pestle. Hudut is basically chicken, fish or beef slowly cooked in a coconut gravy on their traditional stove. Garlic, coriander and habanero adds to the taste. We chose salmon in our gravy, with fried fish and bread fruit chips on the side. Followed by Cassava Cake for dessert served with banana colada, yum! You will find Hudut in any restaurants in Hopkins/ Southern Belize. If in Hopkins, I would recommend trying Innie's, great food and service.
Bread fruit chips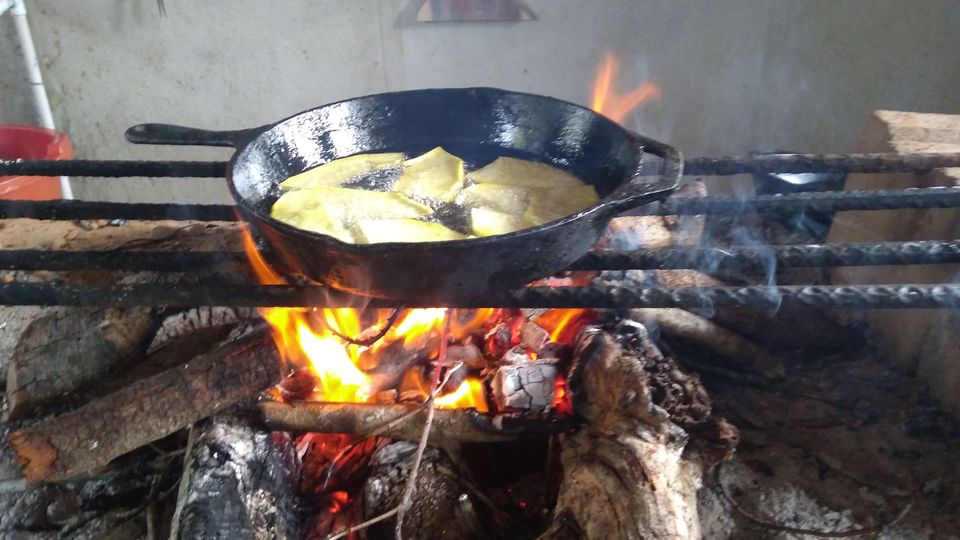 This without a doubt was my favorite of all. Bread fruit is very famous in Belize and available almost everywhere. You chop the fruit, fry it in oil, spread some salt, cayenne over and that's it. It is easily a better and delicious substitute to french fries. I had them for the first time when Miss Martinez fried them for us to munch on while we cooked Hudut. I loved it so much that I asked for them in almost every restaurant that I visited during my stay in Belize, even though it wasn't in their menu. Bread Fruit chips go well with Cuba Libre! I remember riding my bike to Innie's while I was staying in Hopkins and I had asked them to make the chips for me because I was craving for them. They were intrigued but happily obliged to my order and cooked it for me.
Jippi Jappa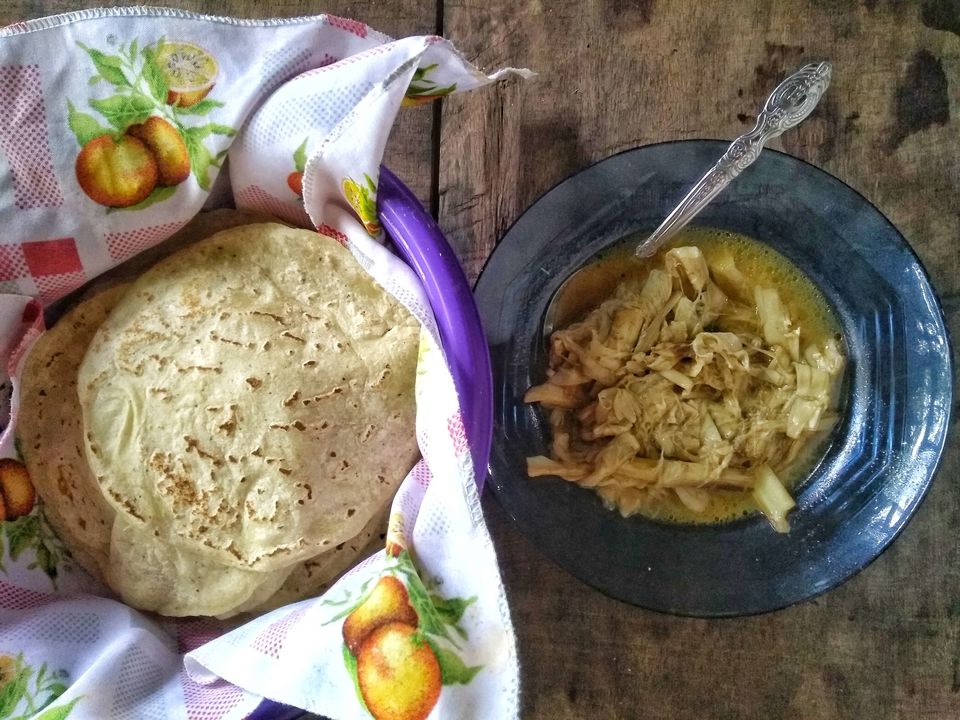 Jippi Jappa is a fruit in Belize. I had it for the first time during my stay in Aguacate. Carmen my host cooked it in oil, salt and water which we ate with flour tortillas. It was a simple yet flavorful dish. It looks and tastes like white asparagus. I was very amazed to see a simple dish cooked from the root of a plant to be so delectable.
Duknu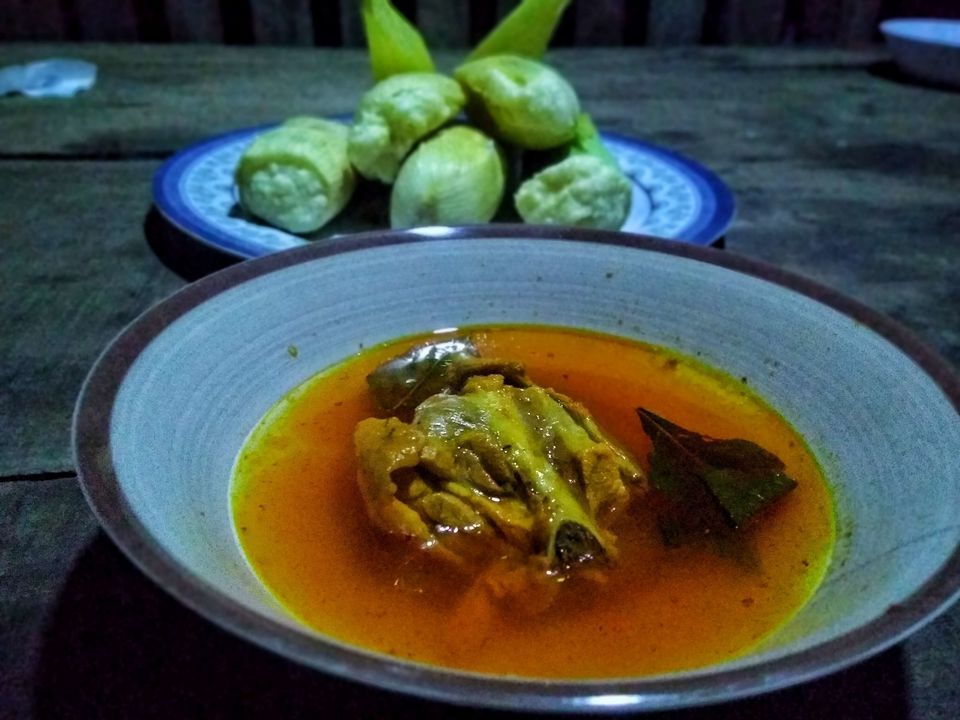 The family in Aguacate that was hosting me cooked this dish specially for me. Duknu is a traditional mayan dish made from corn. The process involves boiling the corn, grinding it, wrapping the ground corn in a leaf and steaming it. You can either eat it with chicken or egg or bean stew. We ate it with egg stew. Gibnut is a very common game meat in Belize. My host Silvester and his brother went hunting a night before and cooked the meat which they devoured with Duknu. I couldn't get myself to try it but it looked delicious.
Johnny cake
Johnny cake is a biscuit equivalent of Belize. They come either with chicken & cheese or beans & cheese or beef/pork & cheese. It is a good breakfast and a quick snack. I tried them for the first time in the bus from Belize City to Dangriga. A kind lady was selling them to the passengers in the bus, two of these for only $10 BZD was very generous.
Cazuela in La Cubana, Caye Cualker.
I found this dish in La Cubana in Caye Caulker and was very happy that I did. Hungover, I needed some warm, comforting food for my belly and this was just perfect. Refreshing watermelon juice added to the bliss. It is made from shrimp, veggies and rice cooked in their special curry which is very flavorsome. It is worth a try if in Caye Caulker.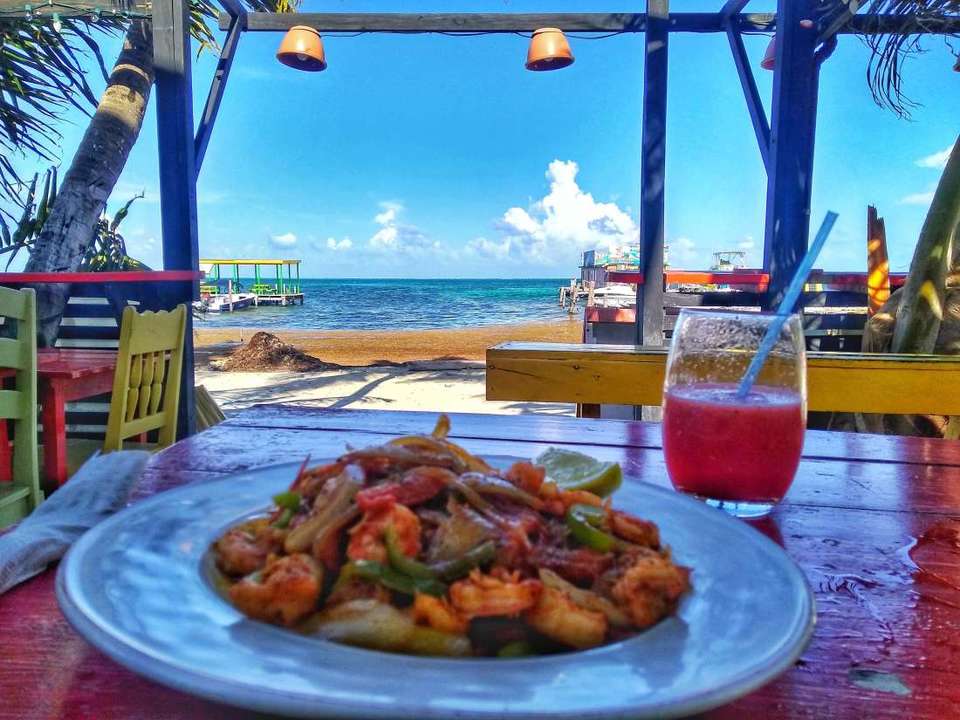 Burritos at Barrier Reef Restaurant
It was my first day in Caye Caulker and I was just getting to know the place. I decided to try this restaurant right next to my hostel as it seemed to be where all the crowd was at. Curiosity and empty stomach took over my dislike for crowded places and I hesitantly went in. The menu to my disappointment didn't look that impressive, however the view and good company around me made me want to give it a shot and I got myself some burritos. They were the most filling and tasty fish burritos ever. One was more than enough, but I had a glutton sitting inside me that finished the second one like a champ. You are bound to have a good time at Barrier Reef Restaurant, great staff, food, drinks and people.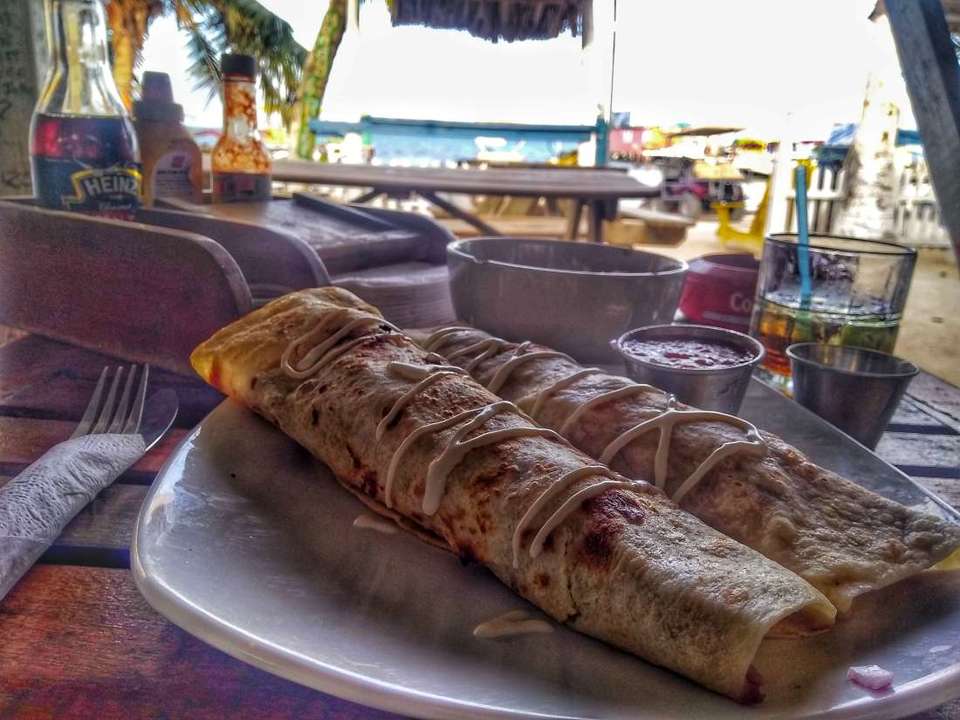 Try everything at Little Kitchen Restaurant in Caye Caulker, if you can!
A comforting place, homestyle mouthwatering food perfectly satisfies your palate while watching the sunset, is the best way to describe the Little Kitchen Restaurant on the Western Side of the Caye. A family run restaurant is my favorite in Caye Caulker. I went here twice so I could try most of the dishes, Creole Lobster, Lemon Garlic Lobster, Coconut Snapper Fillet and Lemon Garlic Shrimps are the ones I managed to get my hands on. Aunt ruby who runs the restaurant is a gem of a person. I remember my time here when I was quietly hogging my food and saw a family who had just gotten back from fishing. They asked aunt ruby to cook their fresh catch and she readily got to it. I was jealous even though my mouth and stomach were already full!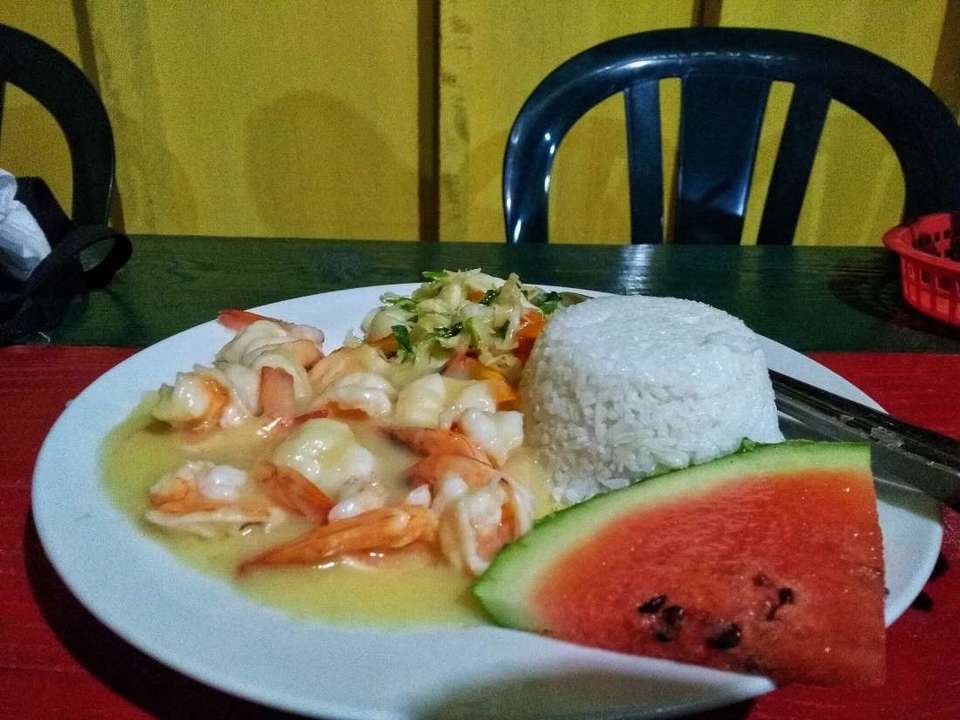 Some of these places hold a special place for the fun I had bonding with people and for the amazing experience had. These are some of my favorite and must try local food in Belize. Whats your favorite local food of all time?