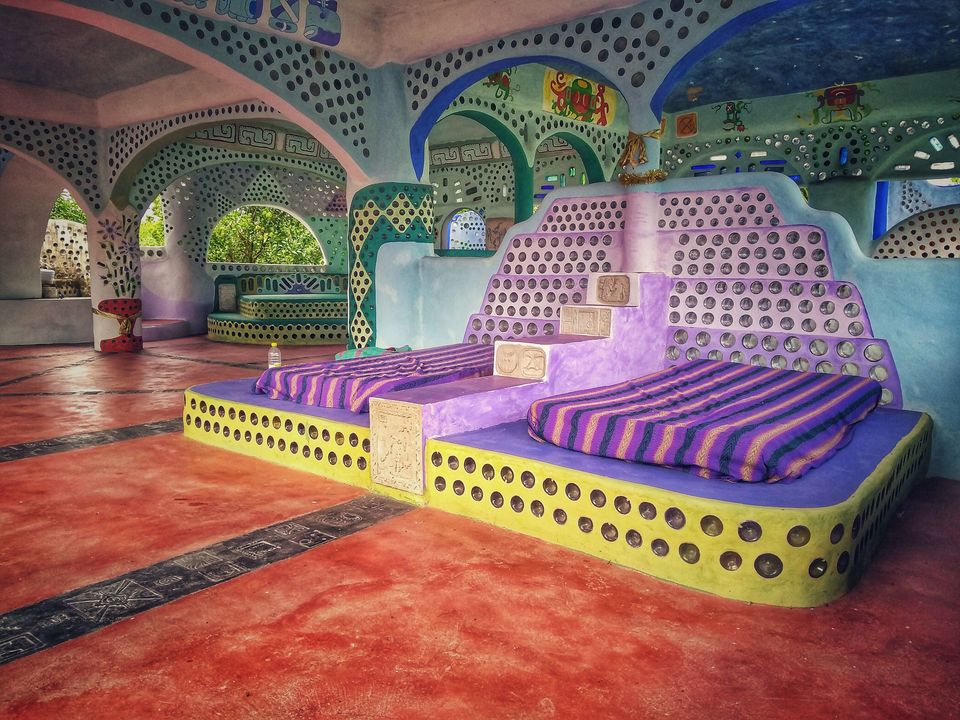 I had no idea what I was getting myself into while booking my accommodation in Belize. Belizean Life is all about cabanas and hammocks in the most remote corners of the forest surrounded by nature and wildlife, which definitely contributed in making memories and embracing these places for what they had to offer while overcoming my fear of staying in solitude. I would definitely recommend these unique and affordable stays in Belize!
Tropical Education Center, Belize Zoo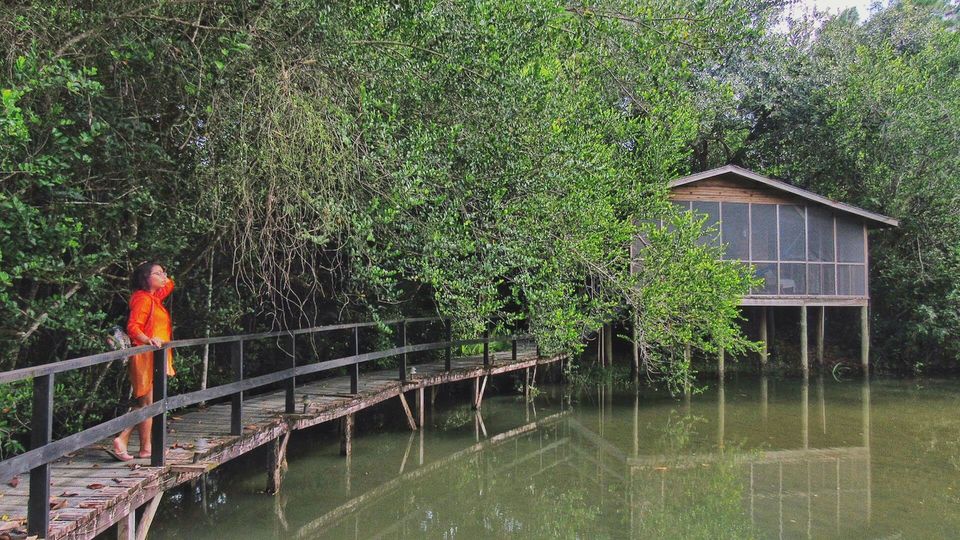 Belize is known for it's Wildlife. Nothing better than experiencing it by staying right in the Zoo. Tropical Education Center a part of Belize Zoo offers accommodation to get an up, close and personal experience with the wildlife. TEC was developed to educate and spread awareness on wildlife conservation and provides a great opportunity to lodge in the wild lowland savanna environment. I was staying in a big Cassita all to myself which otherwise accommodates around 6-8 people. I was super scared of staying alone in the middle of the jungle, especially at night. The noise of the insects, lush green trees around me and a good book were my only companions here. On my first night, I slept with all the lights on. Weird noises in the middle of the night did wake me up. The best I could do was to sleep over it, which I very well did that made the next night friendlier!
Getting here
By Bus: Buses in Belize are awesome. They are cheap, good frequency, you can ask the driver to stop at whichever stop you want. They all have a conductor who helps you with your luggage. I had a big suitcase and the conductors helped me with it every time I took the bus. There is enough place to keep your luggage. I asked the conductor to let me know whenever my stop came.
From the Airport: TEC/Zoo is located in La Demogarcia which is to the west. You can catch the bus from the highway outside the airport, an easy 20-30 minutes of a walk. You will then see a bus going to Belmopan/Benque which will take you to the Zoo for $4BZD From Belize City: You can catch the same bus from Belize City bus terminal and it will take you to the Zoo or TEC.
You can check the bus schedule here and plan accordingly.
Cab is the most convenient option, if you are ready to spend $75 BZD.
The cassita cost me $166USD for two nights with dinner and breakfast included. It was a very sweet deal as there is nothing nearby TEC. They cook amazing food so you won't be disappointed!
While you are staying here, don't forget to book Zoo night tour. It's also one of the best place for star gazing.
Cohune Palms River Cabanas in Bullet Tree Falls Village, San Ignacio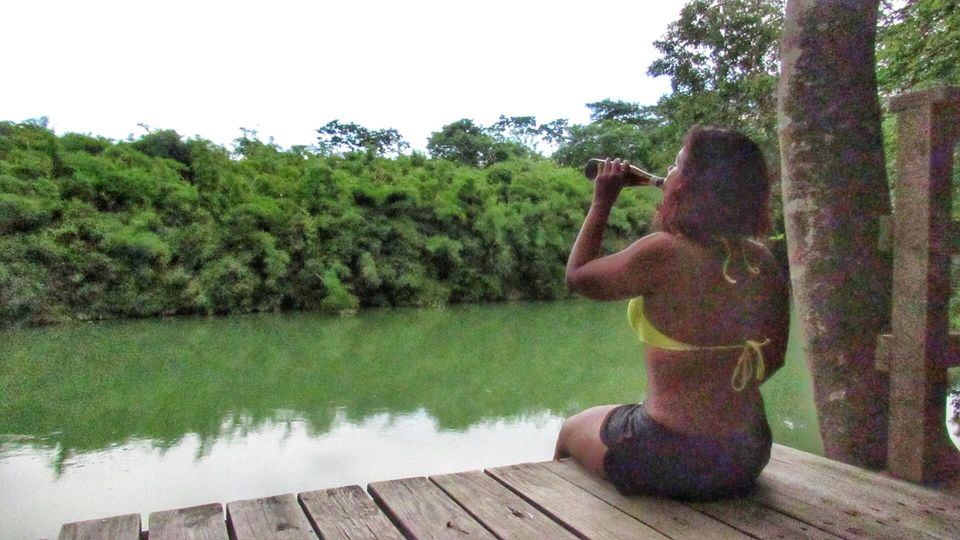 Exquisite Cohune Palms River Cabanas where the Mopan River flows in their backyard, home to a lot of Iguana's, howler monkeys howl, a hidden gem in a jungle like setting far away from the busy town of San Ignacio is located in the Bullet Tree Falls Village. This place has 5 big cabanas, perfectly thatched by Mike the owner himself. On a hot sunny day the river is perfect to take a splash in, especially with the rope swing tied to the tree tempting you to jump!
Mike is an absolute delight to talk to and the staff is very attentive. There were times when I had early morning excursions and Mike would make sure he called his chef to cook breakfast for me before I left. At times when I would come back early, I loved grabbing a couple of beers with him, while he gave me some thoughtful insights about the Country. He has contacts to all the right people who would charge you a reasonable price for any tour of your choice. A private car with a driver, a rental car, or a tour company, Mike will hook you up. I felt like I was staying with a family during my time here, where we would sit together for dinner and talk about our day with Reggaeton playing in the background!
Getting here
You can take Bullet Tree Falls taxi from the San Ignacio town and it only costs $4BZD. You could also catch a bus from the junction in town which drops you in the Village. However, it's a bit of a walk from the bullet tree falls village bus stop and the road is not paved. So the best option is a taxi!
Guaca Mayo Campground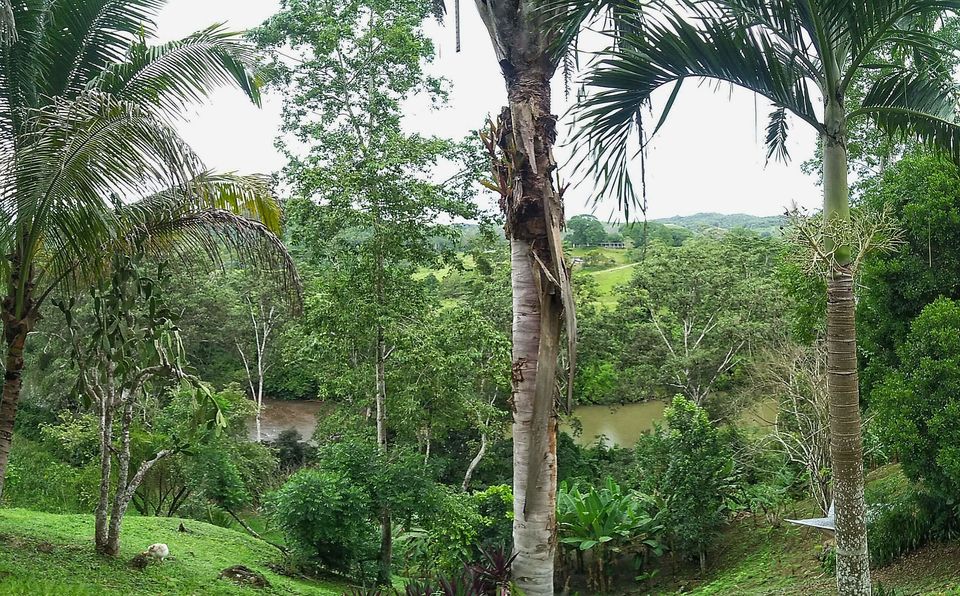 One of the oldest Mayan site far away from the city noise, in the middle of abundant nature and wildlife, houses two big cabanas, an outhouse toilet and a shower. If In San Ignacio Guaca Mayo Campground is your perfect hideaway. An hour away from town of San Ignacio, you drive to the point where the road ends. You then hike down until you see Macal river. You canoe from one end to the other and climb 100 stairs to get here. Once you are here, you are disconnected from the outside world for good. Explore this beautiful Mayan site and immerse yourself in the nature. You can read more about this blissful experience here.
Getting here
Only David the owner of this place can get you here!
The Earthship a.k.a Chaos Oasis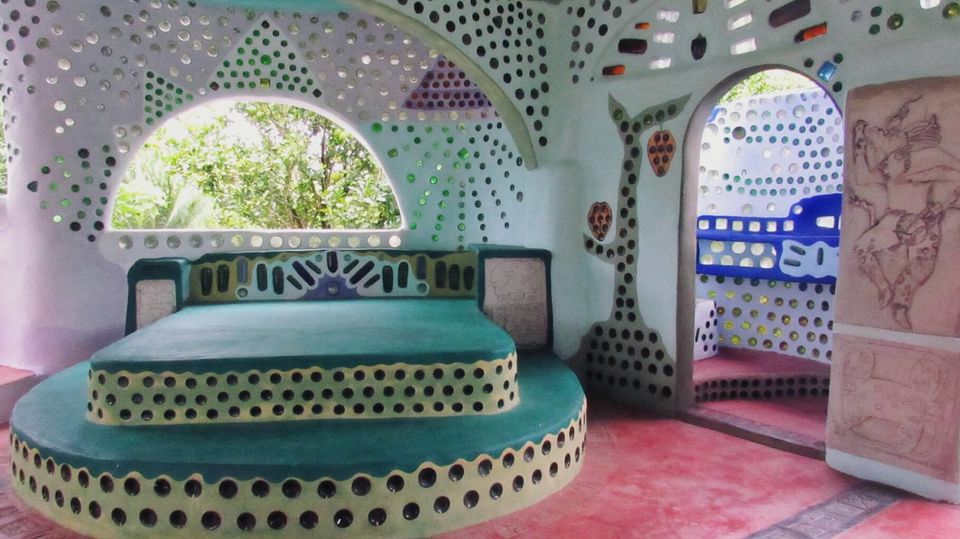 I have to admit that staying here was definitely a unique experience. Located deep into the San Pedro Village near Lubaantun ruins, this place is built from glass and plastic bottles. The foundation of the building is made from car tires. Mayans always chose one of the finest, remotest locations for their habitat, so you can imagine my plight of living alone here. But a tour of their opulent farm where they grow ginger tamarind, lemons, mangoes, bananas, guava, chocolates and coffee, a beautiful butterfly house with Blue Morphos reproducing, around 5 dogs all over the place barking every time they saw a stranger passing by, a sunset from Lubaantun Ruins and a dinner cooked from some fresh farm ingredients put me to ease.
I was staying in a tiny room with two small solar lights and loads of books to read. At night, with no electricity, pitch darkness and a not so assuring netted door of my room, I was a little terrified. Two glasses of dark rum with ginger helped and I woke up in the morning to the most beautiful sunrise in front of me.
You can find this place on Airbnb for only $50 USD, meals excluded.
Getting here
You can catch a bus from Punta Gorda that leaves around 11:30am and drops you at the Columbia Junction. Richard the owner of this place will then pick you up from the junction.
5. Living with a Mayan Family in Aguacate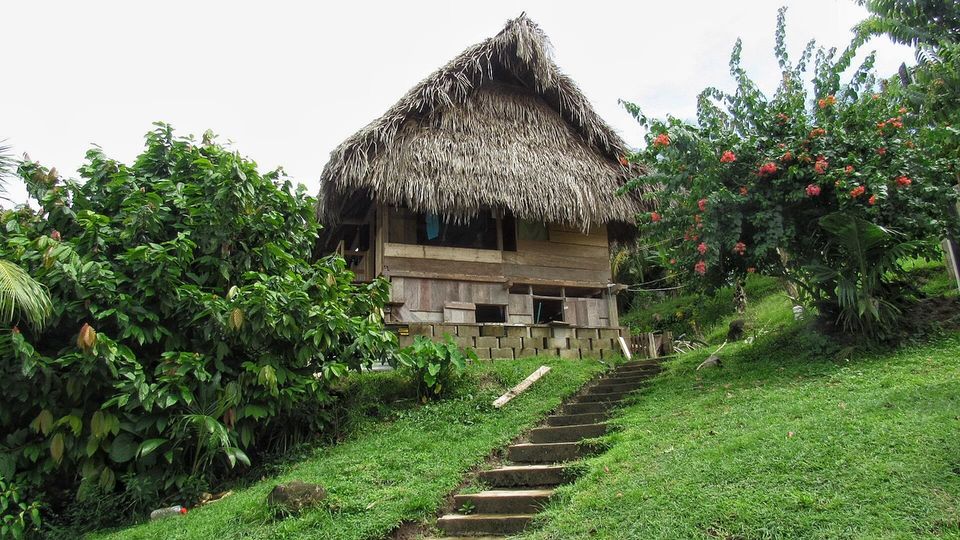 This was one of my most favorite experiences and stay in Belize. Staying with a humble, hard working, connected and content Mayan family is the best way of experiencing Belize. Especially local food! I had a great time feasting on and learning recipe of different variety of food we cooked each day. There are around 14 homestay families here who go above and beyond with their hospitality. It is a small lovely village in Southern Belize that has its own charm and beauty which is unbeatable. You can read more about my experience and details here.
6. Yuma's Hostel, Caye Caulker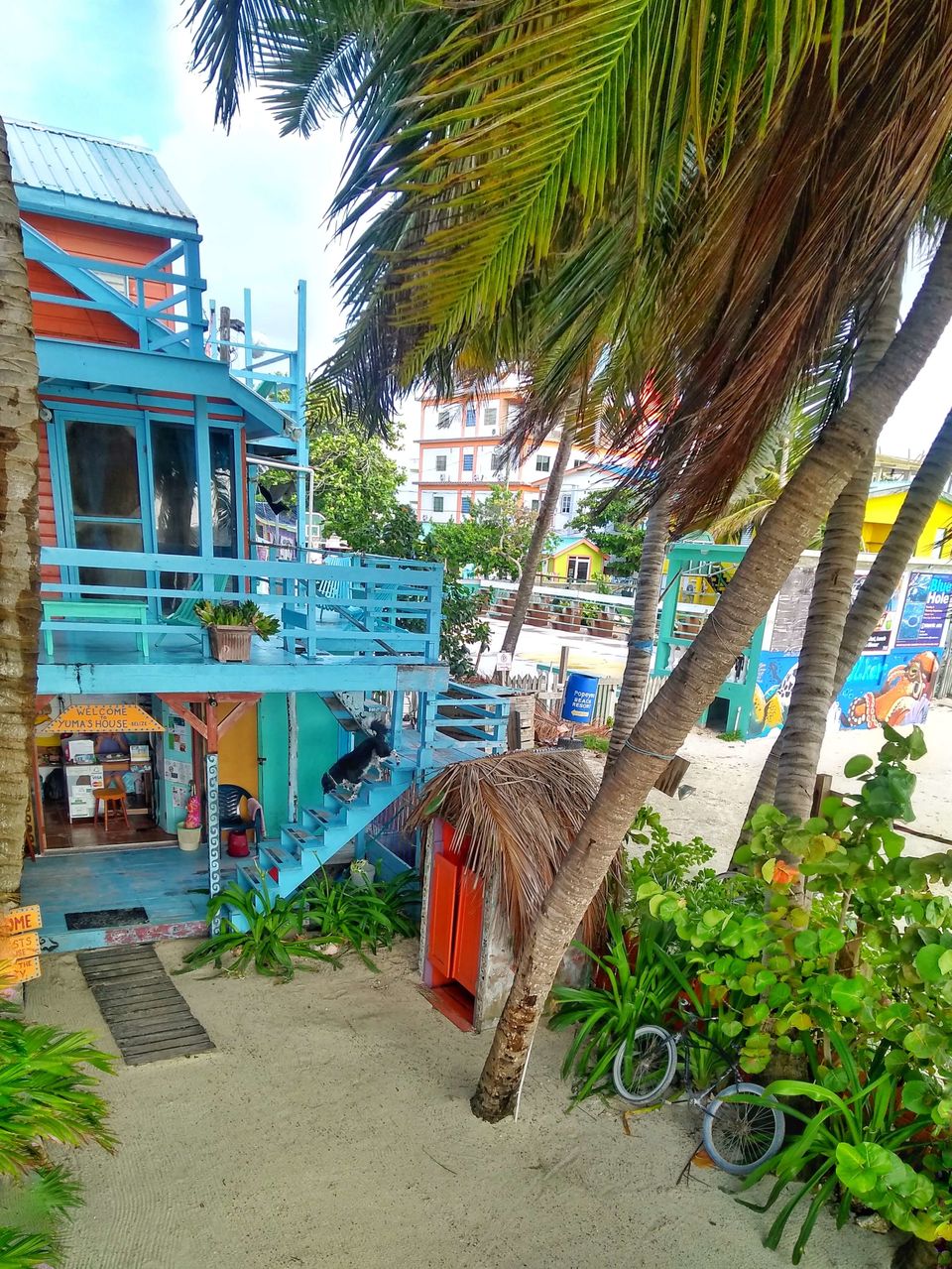 This is one of the best hostels I have been to. A water taxi ride away from Belize City, the hostel is on the left once you get off at the Caye. It was just how I imagined. Amazing view, clean rooms, toilets, bathrooms and cheap! All the restaurants, clubs, beaches are at 5 minutes walking distance from here. You can walk to the split and it will only take you 10 minutes. They have a full fledged kitchen and grocery stores are nearby, if you wish to cook. The view of the moon at night is magical and something you cannot miss. I loved sitting here and admiring the moonlight at night, listening to some Garifuna music being played at Barrier Reef restaurant right next to the hostel.
Getting here
You can take the water taxi from Belize City which costs $25 USD round trip. Tropic Air flights to Caye Caulker are expected to resume from September 11th 2018.
Tipple Tree Beya, Hopkins Village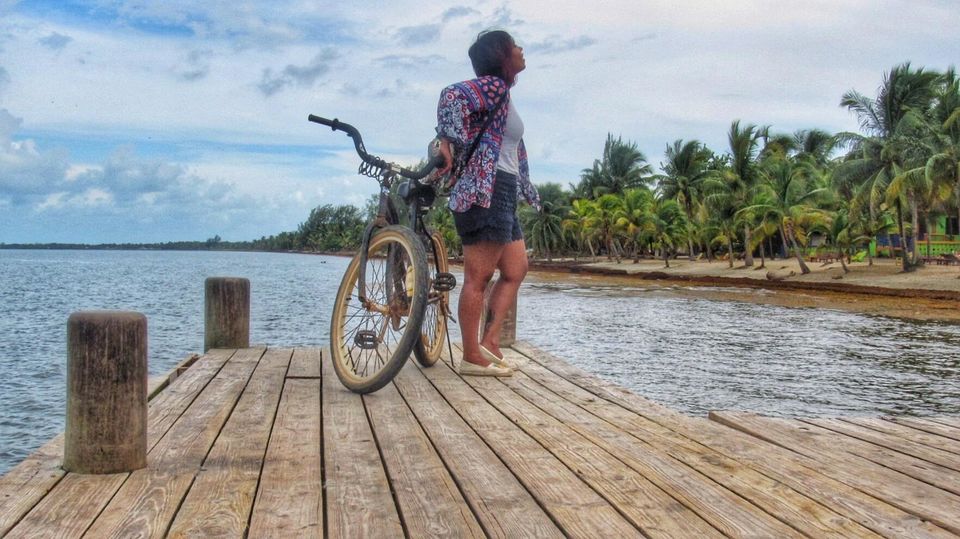 I found this quaint little place in Southern Hopkins Village on Airbnb. Tricia and Doug have maintained this place very well. You have the best view of the beach from here without needing to go anywhere else. Tricia has contacts of some good reliable people who can take you on a tour of your choice. I booked my Antelope falls hike through her at a reasonable price. You can also rent bikes from them to ride around the village. All the places to eat and drink are near by. Sand flies in Hopkins are nasty, I would recommend taking a bug spray with you or loads of Aloe vera! you'll need it.
Getting here
I took a bus from Belize City to Dangriga. From here you can take another bus going to Hopkins or you could also take a cab $40BZD.
The thought of staying alone in places far away from civilization in the middle of wildlife always scared me. However, not knowing what to expect was the best way to learn and face my fear! Had I known the Earthship was deep into the Village, where even a bird wouldn't know if someone died. I wouldn't have gone and would have missed watching the Blue Morphos grow in the butterfly house and most importantly I would have never been able to see one of the best Sunrise ever. If I had known I was going to stay in a big Cassita in the middle of a Zoo all to myself, I would have canceled it and would have never learnt to let go all the noises cooking in my head at night or to walk in the pitch darkness in the forest with only my phone torch light guiding me to my cabana. If I had known that Cohune Palms is in the Village far away from the city, I would have found alternate place and never met Mike and his amazing staff or gotten an opportunity to learn yoga on the wooden plank facing the pristine Mopan River and I would still be scared of Iguana's. I am glad that I stayed at these places and made some good friends and memories.
What are the unique places that you've stayed in that has changed your perspective?