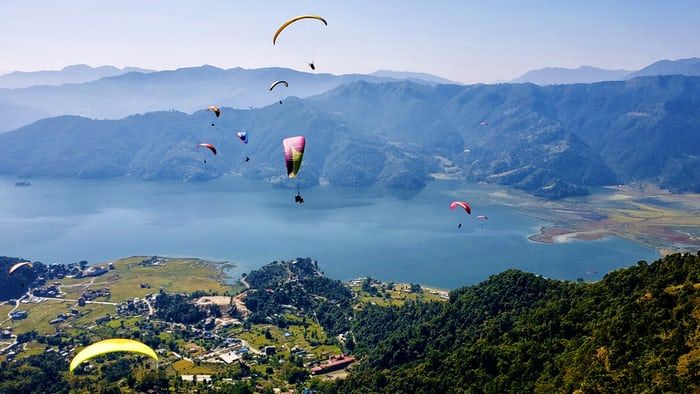 Pokhara is the second largest city after Kathmandu and the ideal starting point for most treks in the Annapurna region.
Overlooking Lake Phewa, it has a much more relaxed and less chaotic atmosphere than the capital but for those looking for sites of historical / cultural interest, it probably leaves something to be desired but if nature is what you are looking for then you will certainly not be disappointed.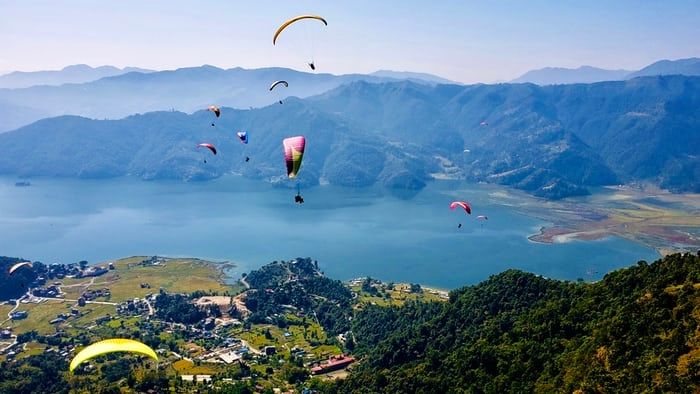 Phewa Lake
The Phewa Lake which the city overlooks is a great place to spend a few hours simply walking along its banks or perhaps by renting a rowboat with or without a rower.
In the middle of the lake there is also a small islet that houses one of the most famous Hindu temples in the city.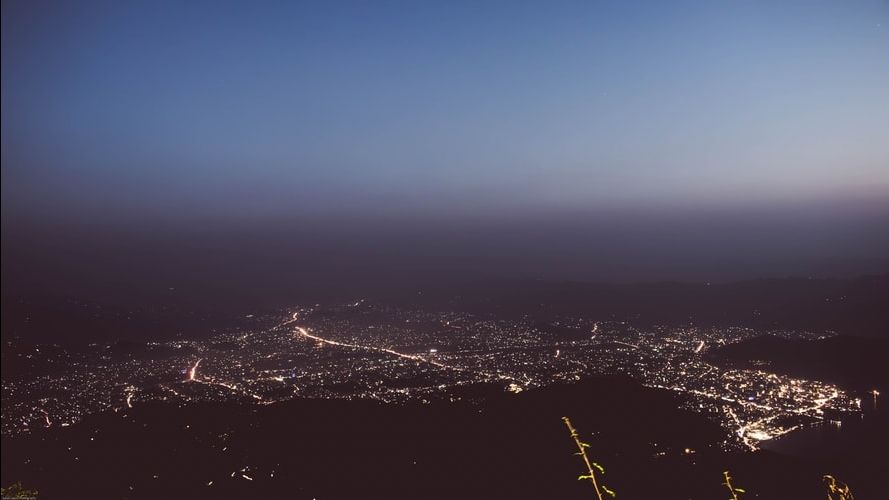 Sarangkot Viewpoint
This is probably the most spectacular viewpoint in the whole city. Dawn is undoubtedly the ideal time to visit this place and see the sun rise over the Annapurna massif.
Try to arrive at least 20 minutes before dawn, from Pokhara it is about 40 minutes by taxi along a road that is not exactly in excellent condition, cost of the taxi 2000 rupees.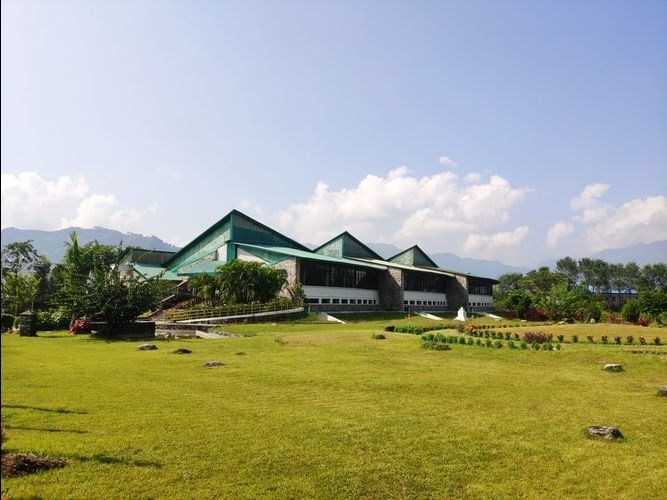 International Mountain Museum
Interesting museum on Nepal's mountains, local communities, climbers, flora and fauna of the region. Historical expeditions, the impact of global warming on the mountains are also told, in short, a place that any mountain enthusiast will certainly find interesting.
Admission costs 500 rupees, the museum can be reached on foot in about 45 minutes from the lakeside, a taxi costs about 300 NPR.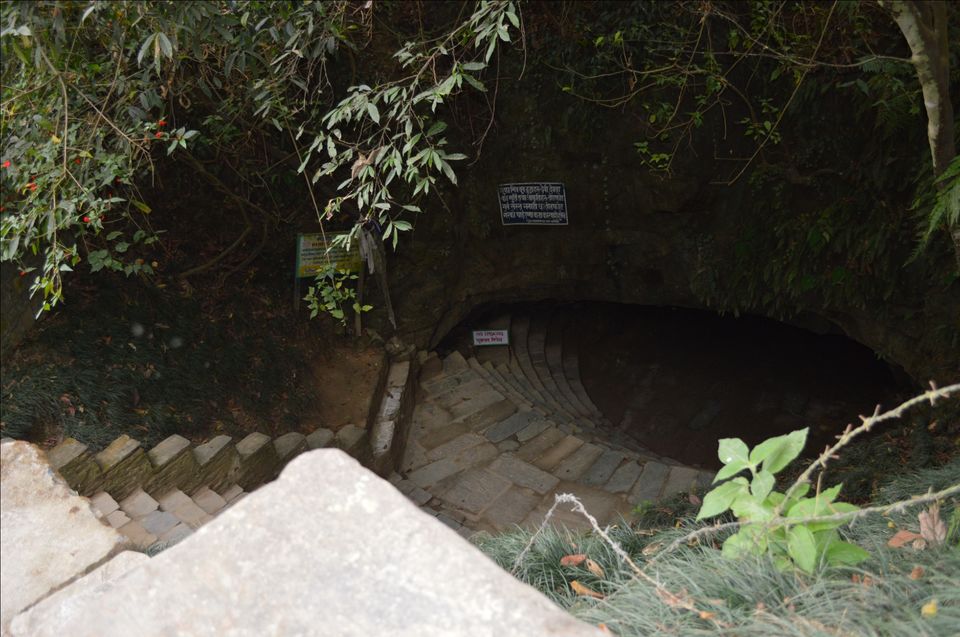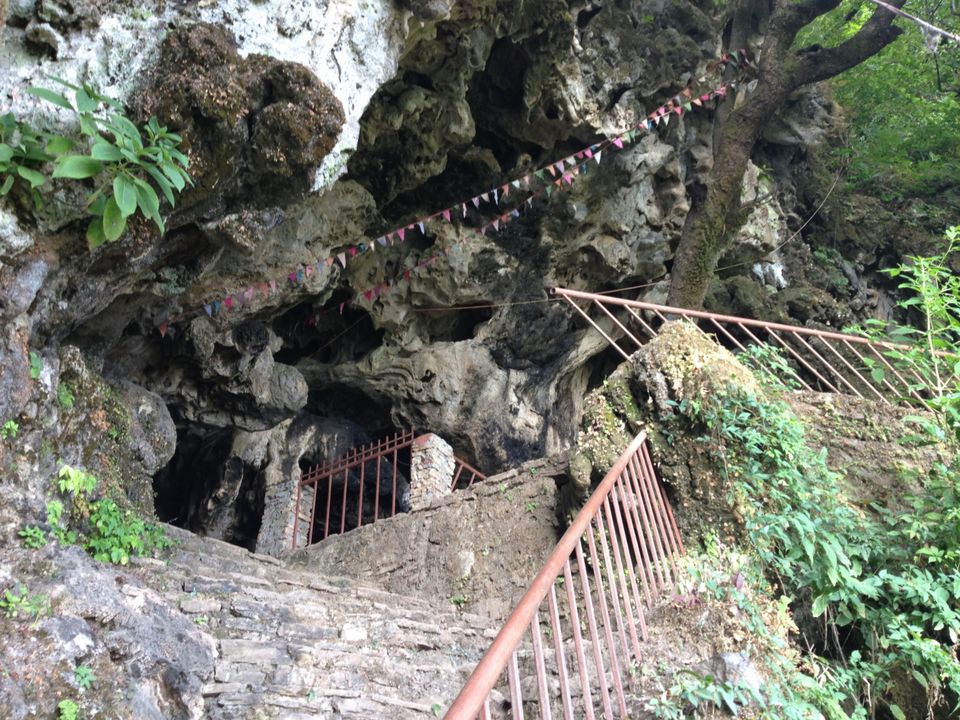 Mahendra Cave and Chameri Cave
There are two not exactly spectacular caves that are located about 10 minutes walk from each other, the first houses a small temple inside and there are some interesting rock formations while the second is substantially full of bats.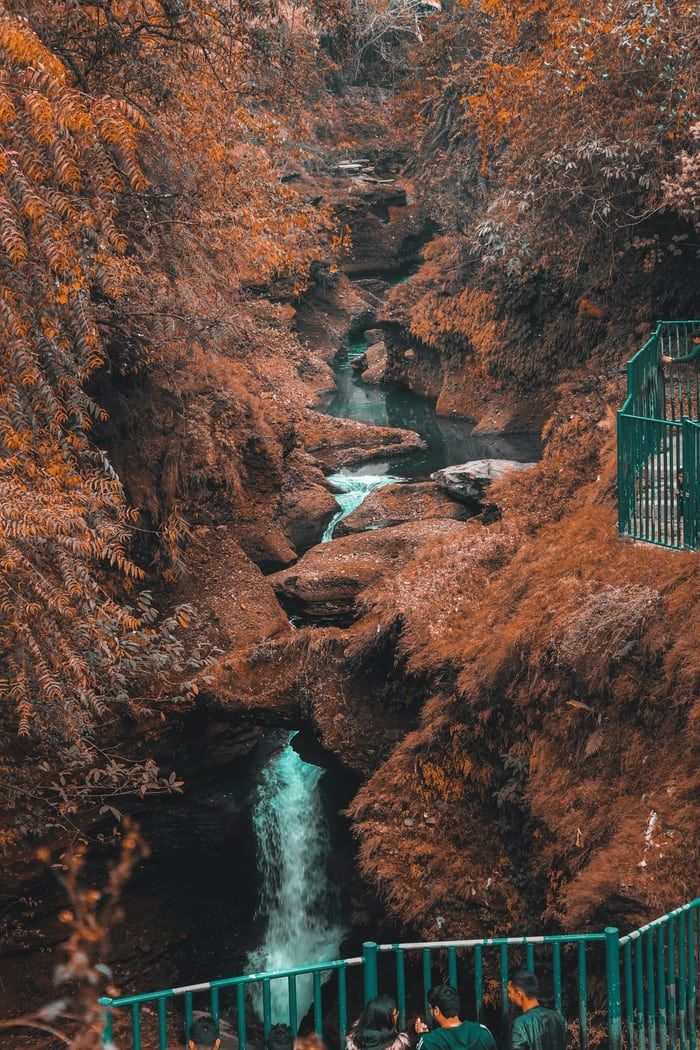 Devi's Falls
Small waterfall a stone's throw from the city but it certainly won't keep you busy for hours, entry costs 30 rupees.
Other activities that can be organized in Pokhara are paragliding flights, the cost of a tandem is around $ 50, rafting, bungee jumping, ziplining and yoga retreats.
What to do and see in Pokhara:-
Most people visit the city briefly before or after one of the many treks the region has to offer but if you have a few days to spare here are some sites you might want to visit in and around Pokhara.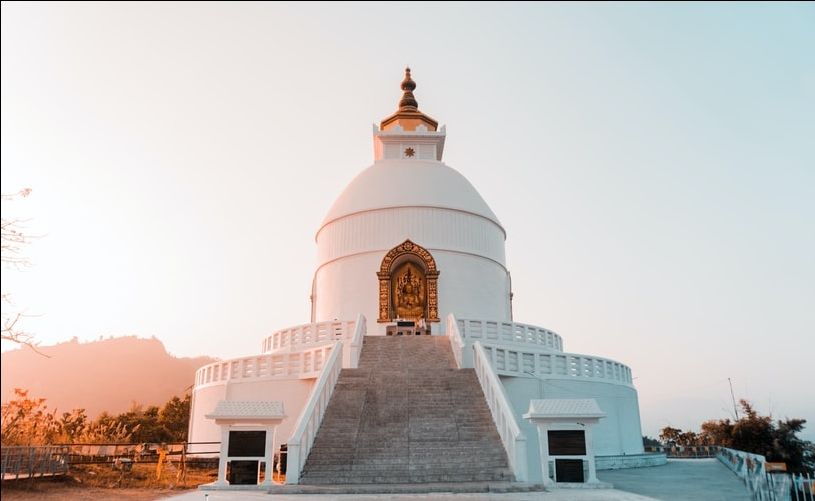 The World Peace Pagoda
Also known as Pokhara Shanti Stupa, this is a Buddhist pagoda that overlooks the city and lake from the top of Anadu Hill. There are several ways to reach it, being just over 5 km from Lakeside (where practically all the hotels are located) you can easily walk, the route is well traced on maps.me.
The alternatives are a short boat crossing of the lake (700 rupees one way, 1000 round trip) and then continue on foot for about 45 minutes or take a taxi to the pagoda and walk the last stretch on foot.
How to reach Pokhara?
From Kathmandu to Pokahra the tourist buses depart every morning at 7:00 from this point north of Thamel and reach the Pokhara Tourist Bus Park in about 6-7 hours, the cost ranges from 600/700 NPR for standard buses, to almost 3000 NPR for luxury buses. Local microbuses cost 400/600 rupees but the journey can be really uncomfortable. If you want you can also take a night bus but given the nature of the road it is probably not the best. There are also numerous daily flights, about 40 minutes, $ 113 one way.
If you are coming from India, from the border town of Sunauli there are daily buses to Pokhara for 600 NPR, approximately 8 hours.
Where to sleep in Pokhara?

Pokhara Youth Hostel - Great budget hostel 50 meters from the lake which also offers private rooms.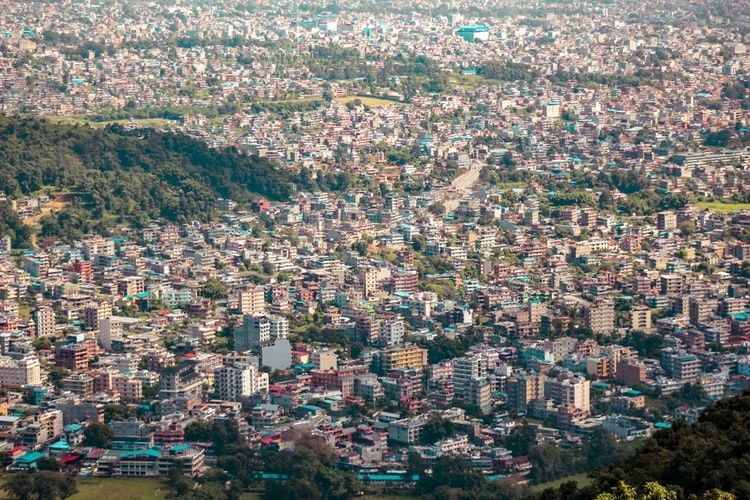 Hotel Uni - If you are looking exclusively for an economical private room to sleep before or after your trek, look no further. The staff are nice, the wifi good and the location about 800 meters from the bus station is just great for those who want to avoid spending money on taxis.
Oyo 128 Hotel - Slightly more "luxury" hotel and a little further away from the lake, still cheap prices. Breakfast included.