Pokhara: Goa in Nepal … Yes u have seen correct. The question is why so? The answer to it is huge amount of Hotels along the lakeside, scores of german bakeries, Shisha Lounges, Internet Cafes, Pizzerias, pool bars and also budget friendly restaurants dots the place. It's the place where one can sit back and relax few days.
It's one of the best backpackers' destination due to its budget friendly ambience. The place is so beautiful that one can easily stroll half of the day along the side of the lake. I liked Pokhara mostly due to its Beauty and its ambience. One can roam around with their loved ones or solo clicking pictures around. And have lip smacking foods at the lakeside cafeterias and restaurants. The best vibes of the area comes up at evening when some restaurants organize traditional Nepali folk dance which makes the ambience groovy. One can easily spend 2-3 days here.
Pokhara in other side is the "Gate of Annapurna Region" - It is base for many treks like: Annapurna Circuit Trek, Annapurna North and South Basecamp, Poonhill Trek, Khopra Ridge and some remote treks like Mardi Himal, Nar Phu, and Sikles etc…
I was there mainly for relaxation and trek to Poon Hill. The region is quite vast. Pokhara not only has a single lake but also some other small lakes like: Begnas Lake and Rupa Lake.
Places to See Around:
1) Peace Pagoda
2) Begnas and Rupa Lakes
3) Davis Falls
4) Gupteswor Mahadev Cave
5) Mahendra and Bat Cave
6) Sarangkot
7) Tal Barahi Temple
Things to Do around Pokhara:
Pokhara is Hub for adventure Activities but the best thing to enjoy in Pokhara is firstly:
1] Stroll around the Lakeside:
Enjoying the beauty along the side of the Lakeside is ultimate. Evening and early morning are the best times to stroll with a sunset/sunrise to click and to see colorful boats floating over the lakes. Having juice or coffee at a roadside café is best enjoying the lake. It's totally a time for Lake Hour and nothing else. One can also indulge themselves in boating across Phewa Lake.
2] Visit Davis Falls
Also knows as "Patale Chhango" is tourist attraction of Pokhara. But its beauty is best felt in monsoon or just after the monsoon. Situated right off the Siddhartha Rajmarg is a beautiful place but is well populated and not as the countryside waterfalls. There are many souvenir shops where one can also collect souvenirs for homes and their loved ones.
Ticket Cost: 50 per person
4] Visit Gupteshwor Mahadev Cave
Just opposite road to Davis Falls one can see the entranceway to Gupteshwor Cave. One can visit the cave , I was short in time so I skipped the caves
Ticket Cost: 100 per person.
Last thing one can opt for a day at evening is a:
5] Visit to Peace Pagoda.
Peace Pagoda is a Buddhist pagoda style monument. Peace Pagoda is best in the golden hours of the day mainly due to its beautiful sunset. The view from above is picturesque with lake and Pokhara city views and the white stupa in front will make any heart fall in love for Nepal. It's just beautiful. It remains open from 8am – 6pm.
This was my visits of places on half day just after reaching pokhara. But i loved the sunset from Pokhara . And it always calls me to visit the place again .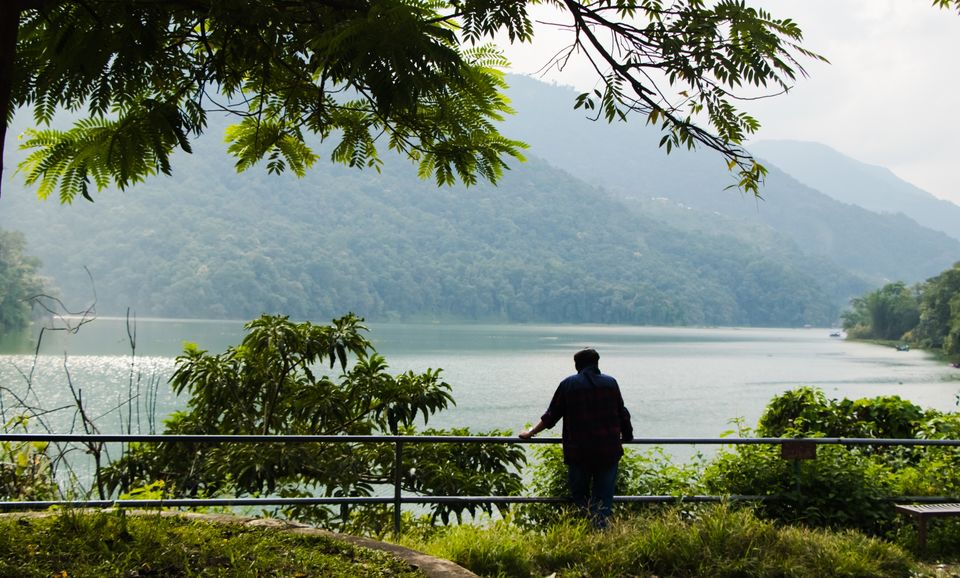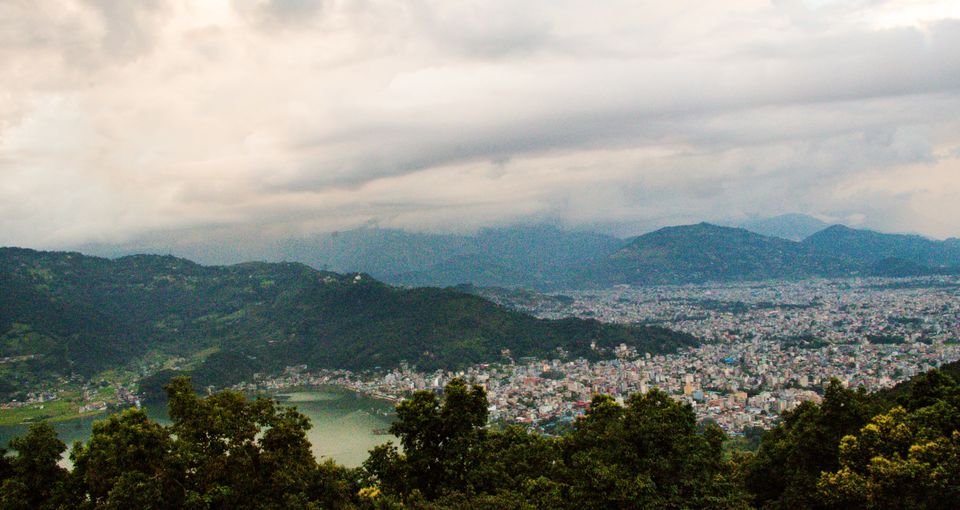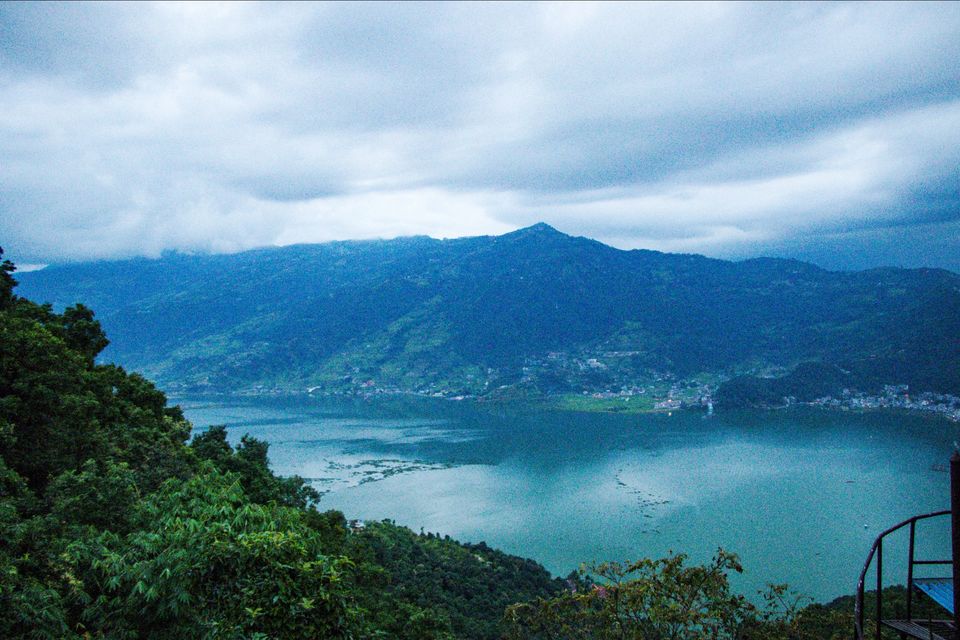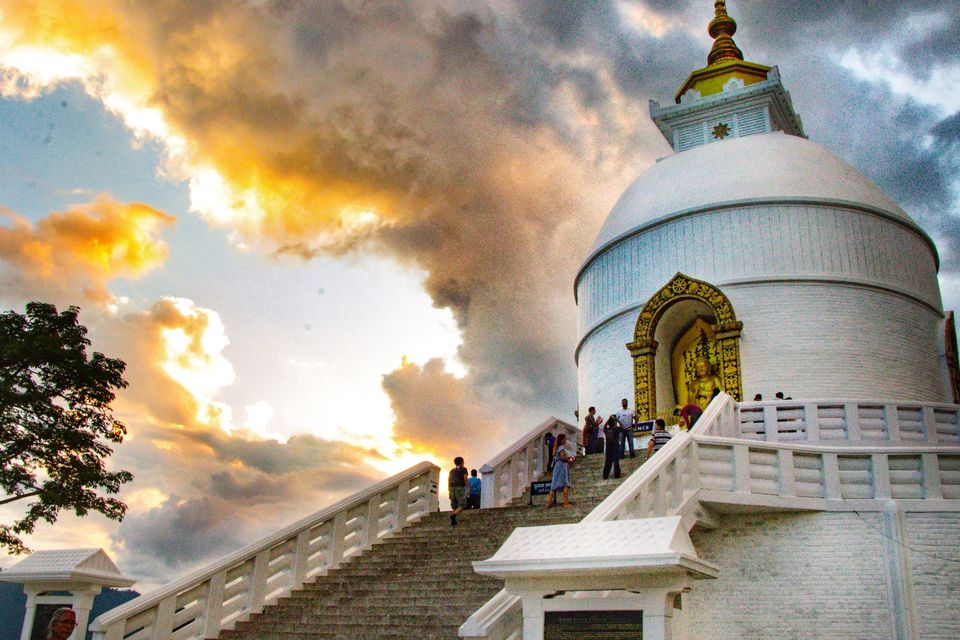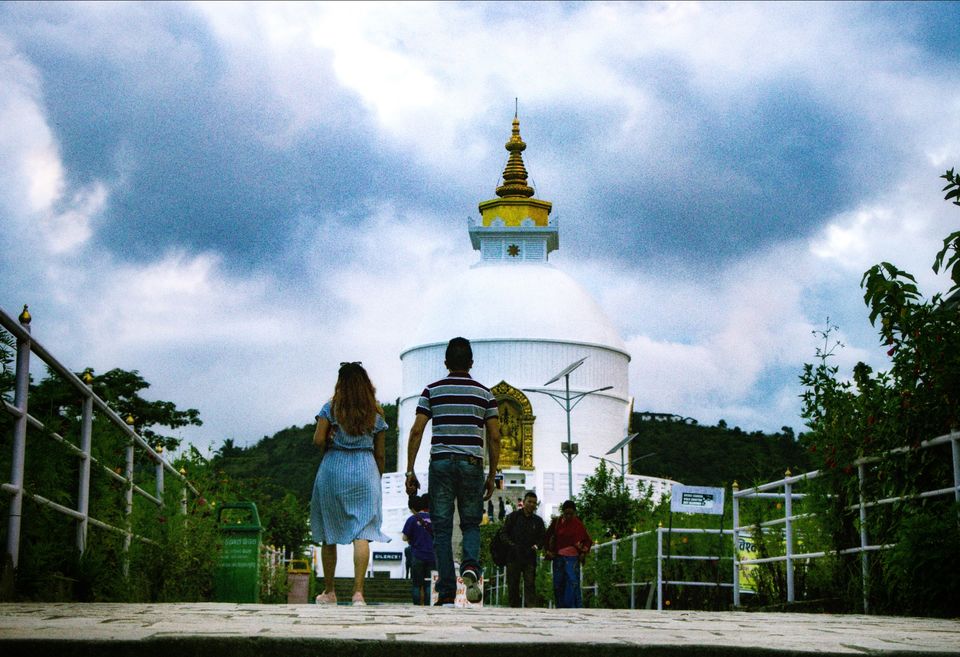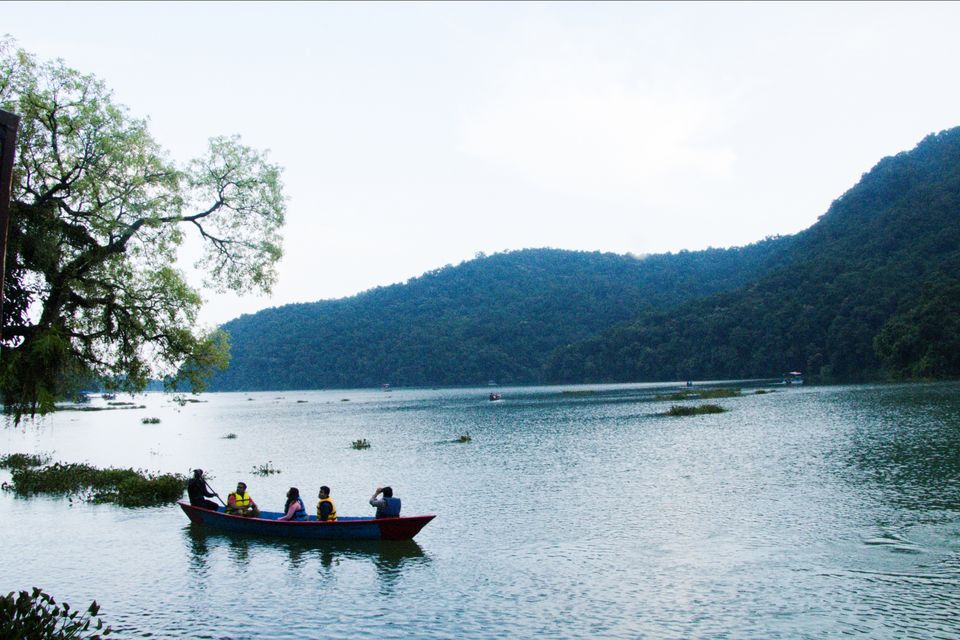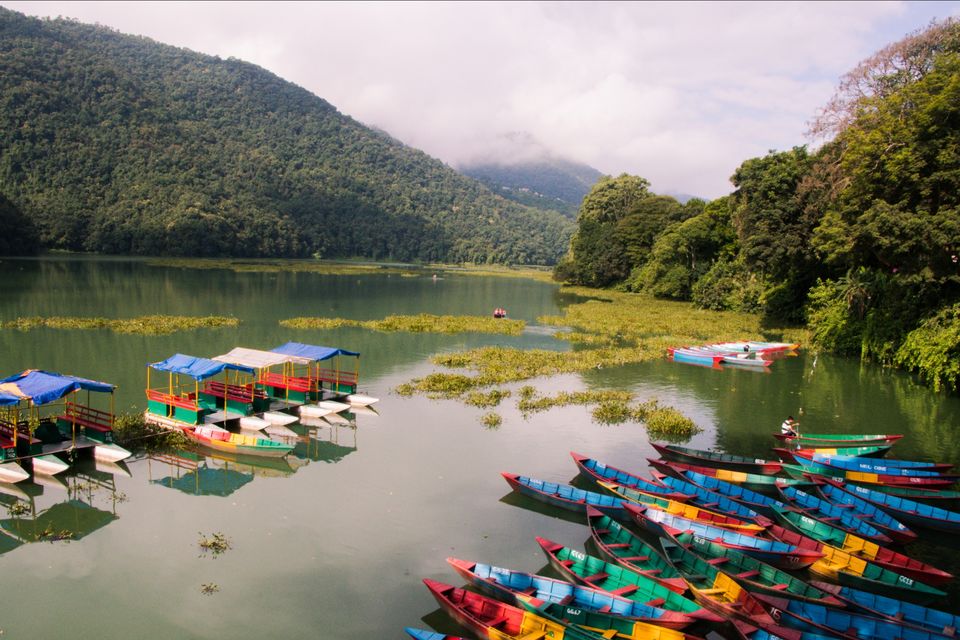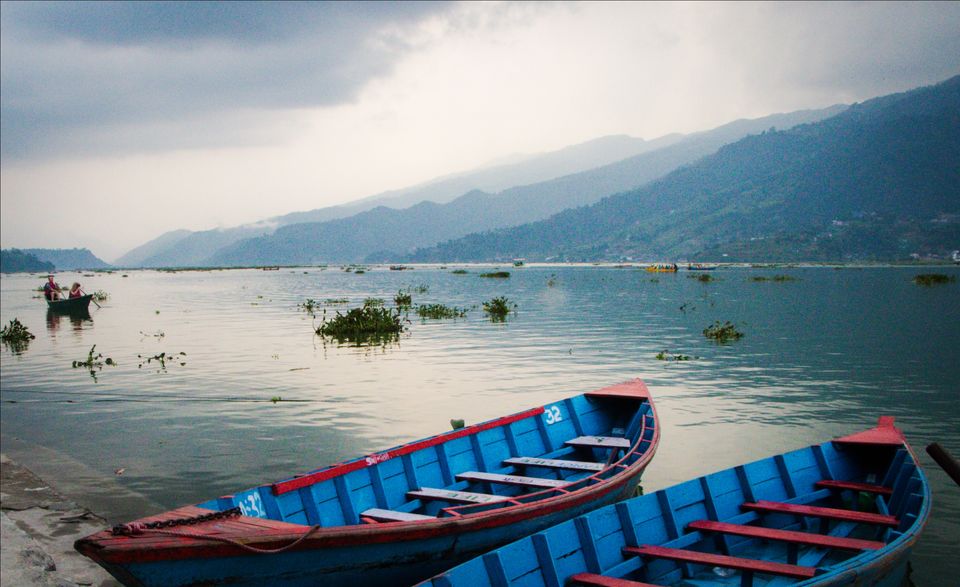 The next day began too early at around 4:30. Our car came at right time in our hotel and a call from reception broke our sleep. We prepared ourselves in just 10 mins and moved down . It was month of October so the weather was pleasant not so hot nor too cold.
This was the hour when we were ready to visit the famous viewpoint of Sarangkot. And this brings the next activity.
6] Take the glimpse of the sunrise from Sarangkot
Keep a day for Sarangkot. Early morning Sunrise from Sarangkot is Photographer's Dream. One can see the full beauty of Annapurna ranges and Macchapuchare in front. And the green valley below of Pokhara. Describing the beauty of Sarangkot will require a full blog. But in a word "It's out of world".
Its approx. 12 kms from Pokhara on a hilltop. The place is famous for its sunrise.
Adventurous person can also for opt for paragliding which is quite famous in Sarangkot.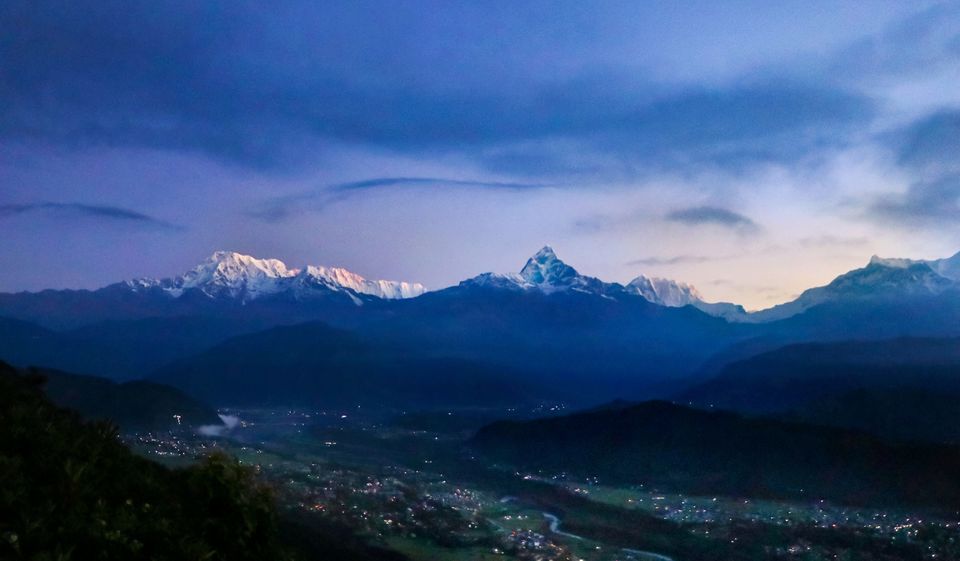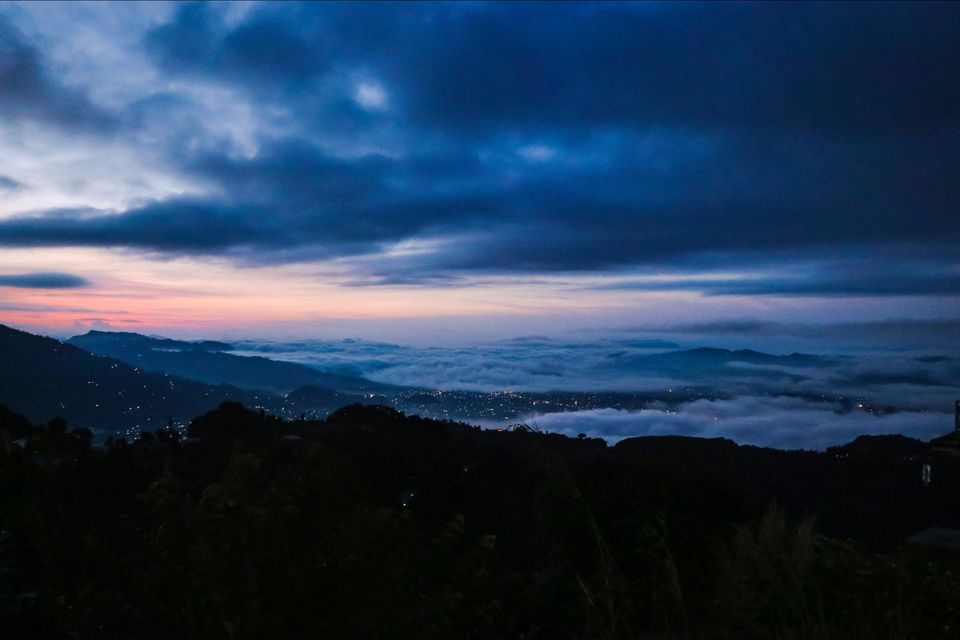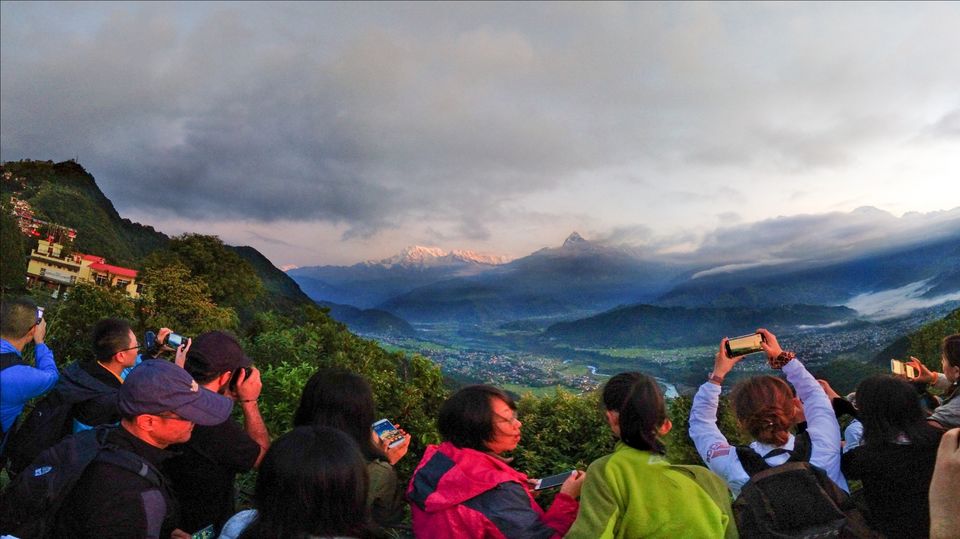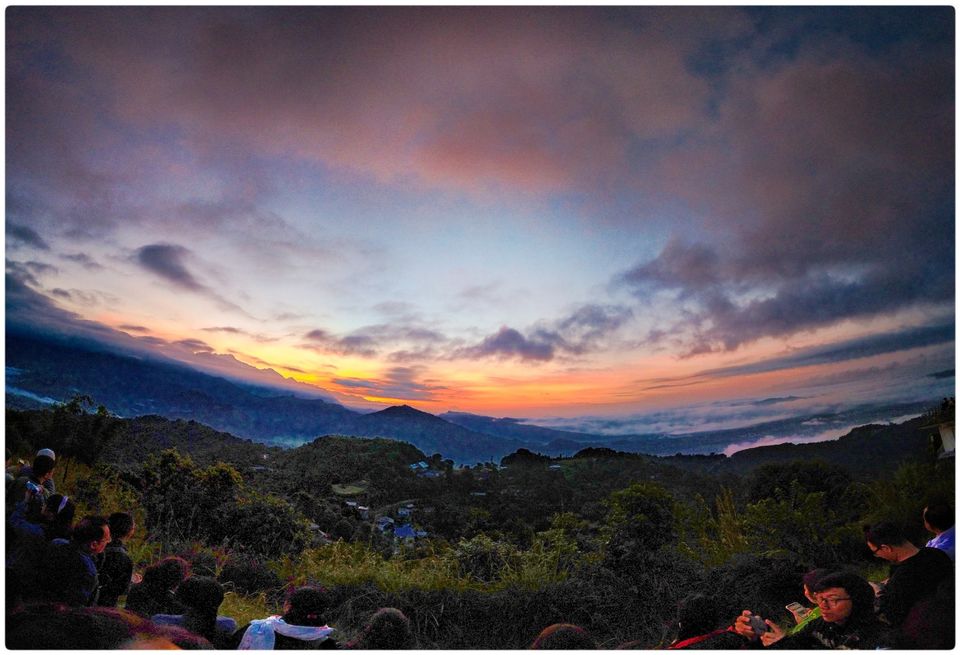 After some beautiful snaps we returned back to hotel. Then we had our breakfast and arranged a car for Nayapul for our trek to Poonhill.
Poonhill trek will be given in another blog.
Next after returning back from trek we enjoyed and relaxed at Pokhara sitting along the lakeside at Krazy Gecko. Having sips of juice. Loved the ambience.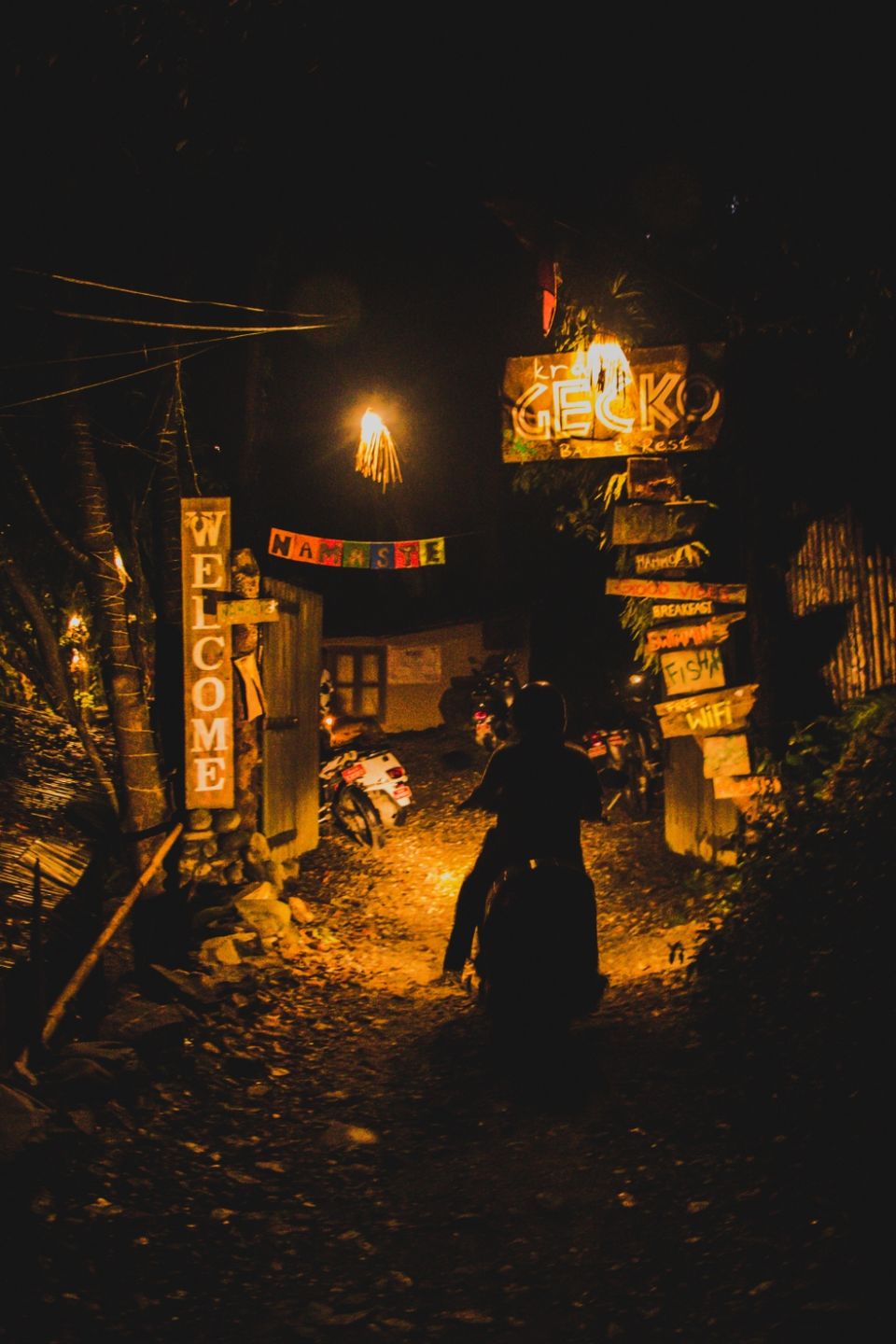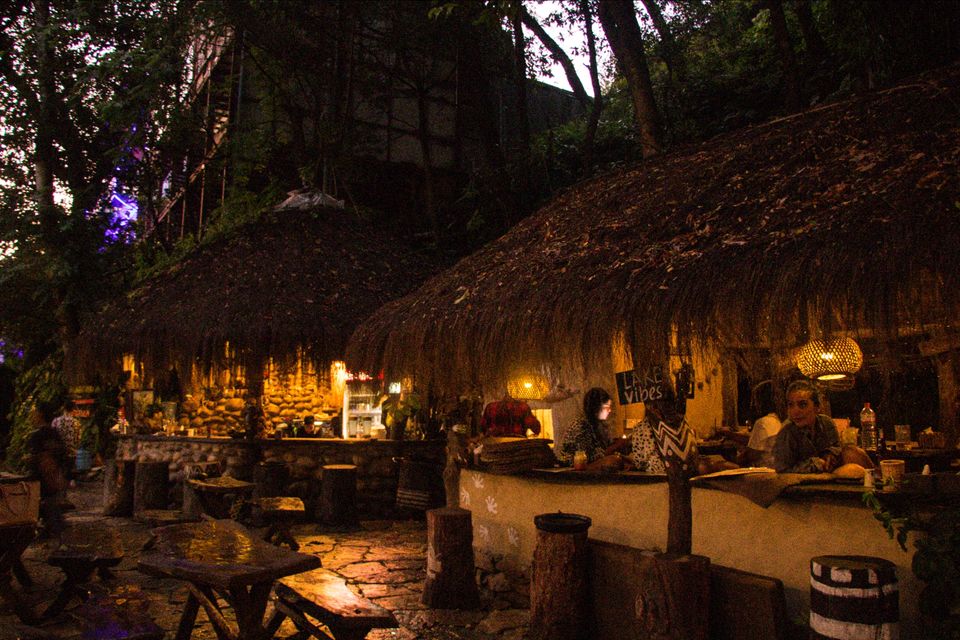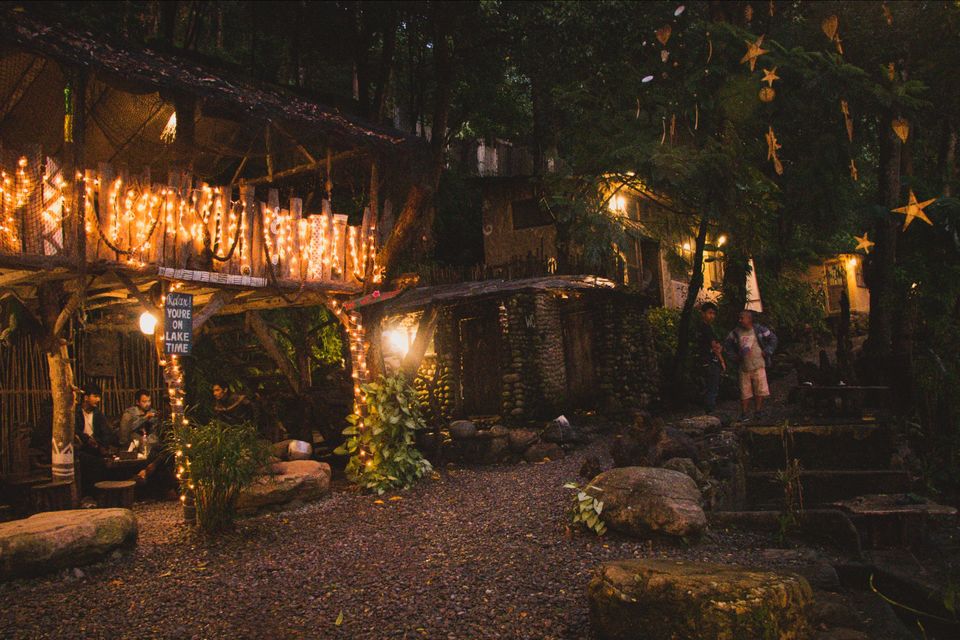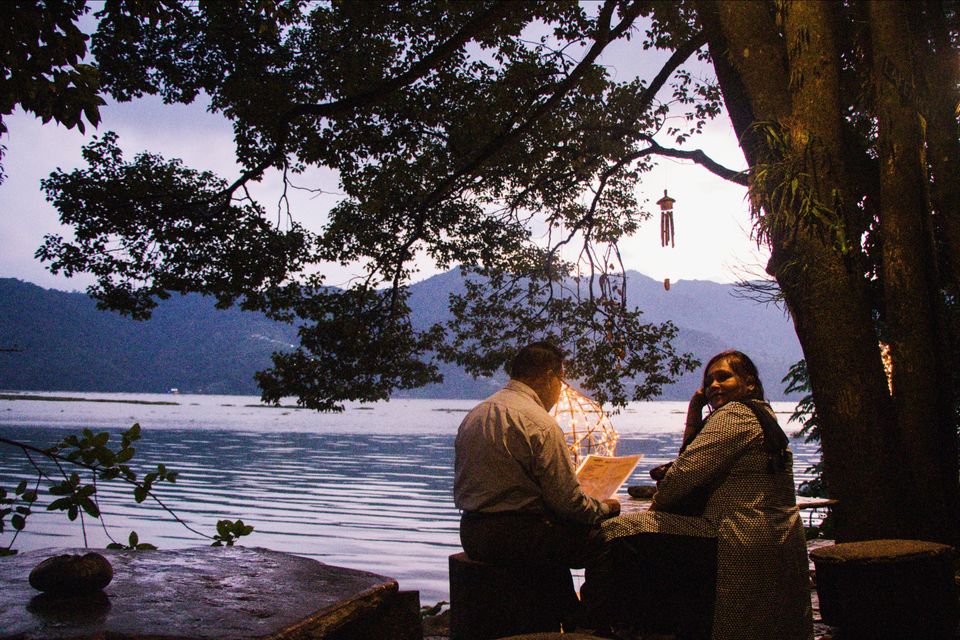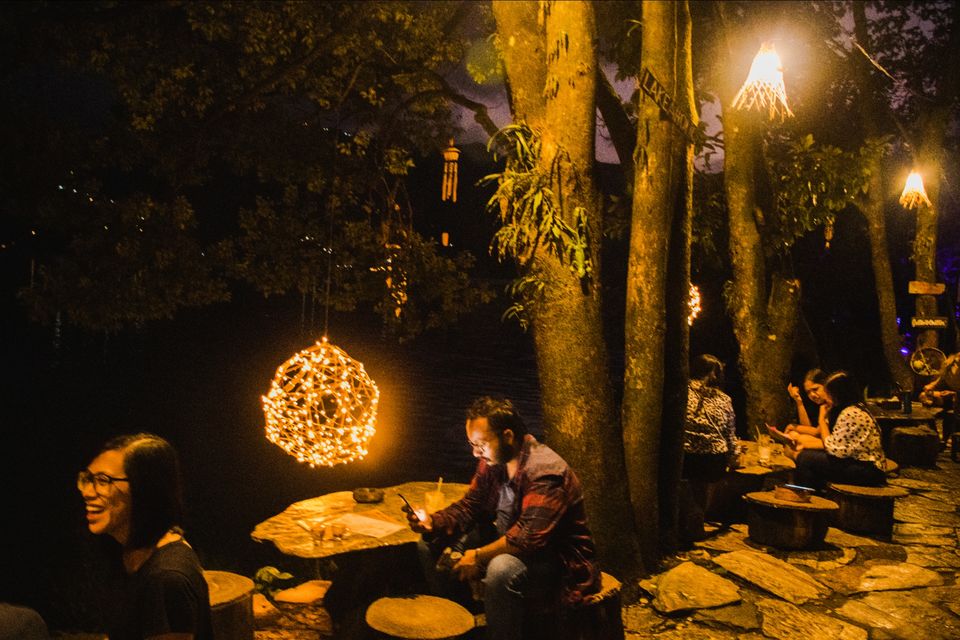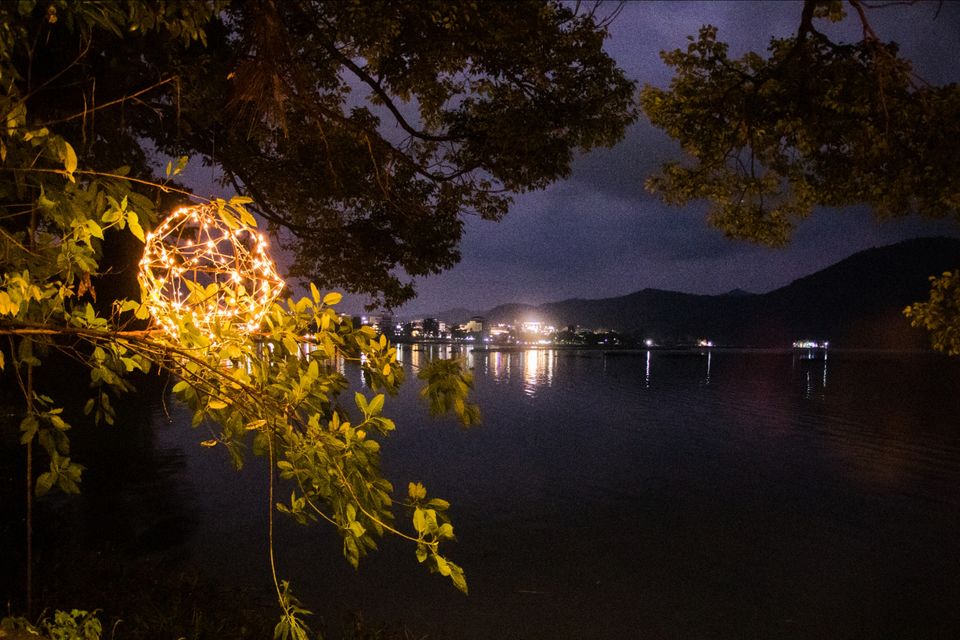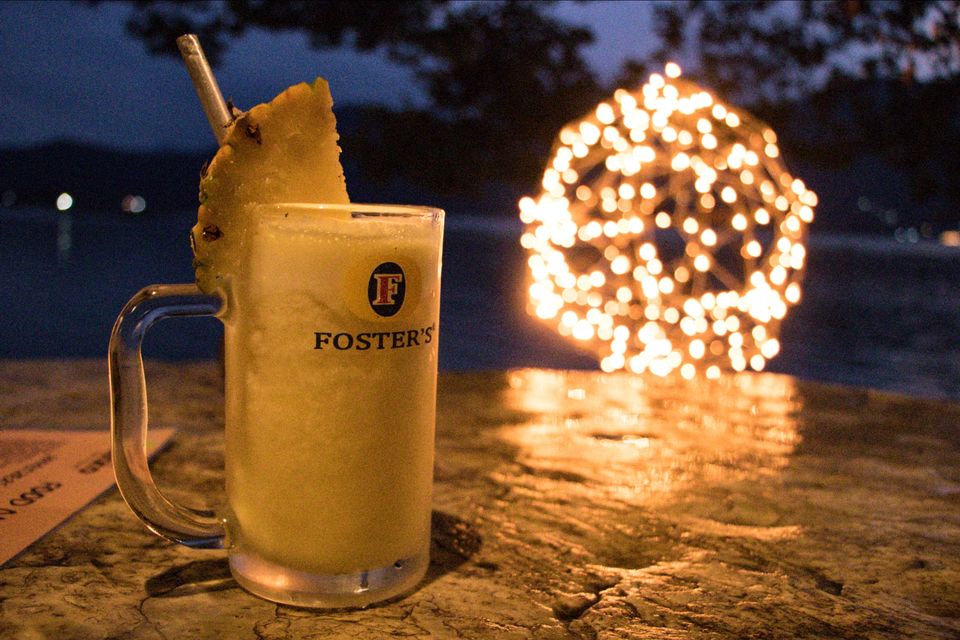 We also visited the Barahi Temple. I would suggest it in another activity to be done at Pokhara .
6] To Visit Barahi Temple.
Pokhara is not only for teenagers or for nature lovers. Religious peoples can even enjoy its charm by visiting temples across Pokhara. Among few the most famous one is Barahi Temple. It is situated on an island surrounded by water everywhere. Access is only possible in boats. Boats are available from Lakeside Boating Point. There are various options for boats one can select according to their pocket pinch.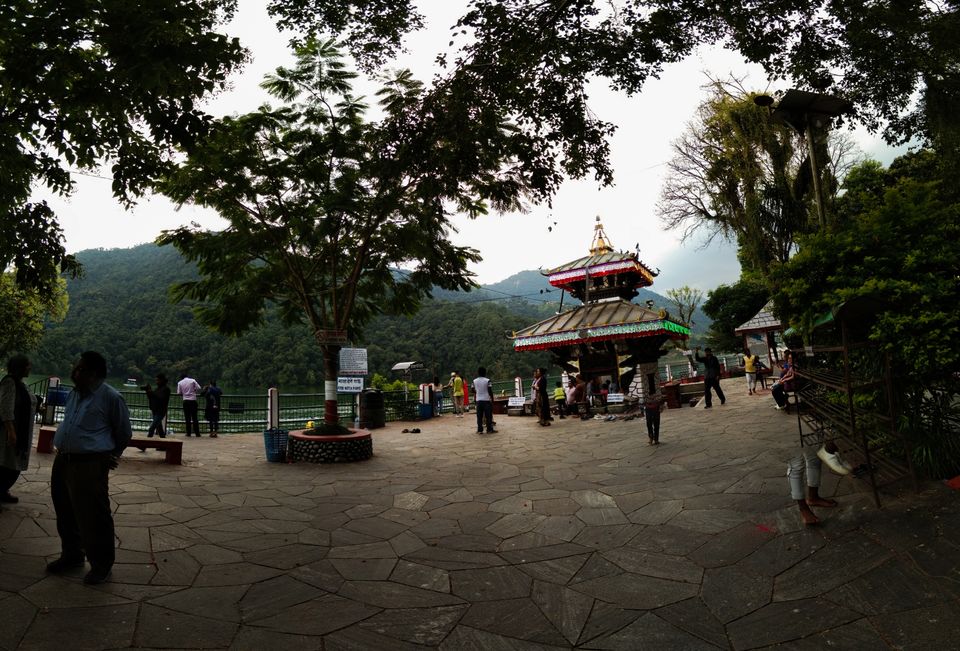 Other activities: Bungee Jumping, River rafting on Kali Gandaki River, trekking, mountaineering and many more.
How to Reach ??
One can reach Pokhara from Kathmandu and also From Sanauli Border. If you are coming from Kathmandu as most travelers do. The best options are Tourist Bus. There are also other options like Local Buses and Flights. One can also hire a cab which will be too expensive. Tourist Buses are lot more cheaper and are best to reach Pokhara. One can get them from Sorhakhutte. Buses ply mainly from 7am – 8am. The bus stand is very close to Thamel and one can easily reach Pokhara. Pokhara is 203 kms from Kathmandu and bus takes nearly 9-10 hrs to reach.
Fares are variable but a decent bus takes 1000NPR approx.
Best Time to Visit: It is good all over the year.
And has its charm in every weather.
One can make it a destination for relaxation as me for a trek ahead or after a long trek. It's my guarantee one will not regret the stay. I have enjoyed each charm of it from its food to its vibrant restaurants to its tranquil environment to its serene boat ride to the stroll along the lakeside. Pokhara also made me see the rich Culture of Nepal by sitting in an open air restaurant at Lake View Resort Pokhara. I loved the place. If you also want to experience the splendor visit once.
Food of Pokhara and the restaurants:
We ate at:
1) Krazy Gecko
2) The Harbor, Pokhara.
3) Lake View Resort Restaurant.
4) Pokhara Batika.
❤❤ed each of its ambience . I must say Pokhara is over all a great tourism destination for all budgets and for everyone.
For any queries mail me at nath.priyam2011@gmail.com.