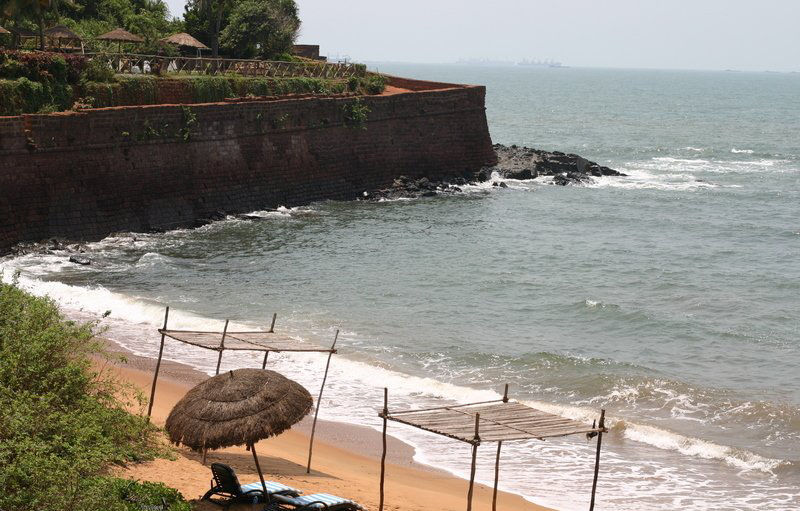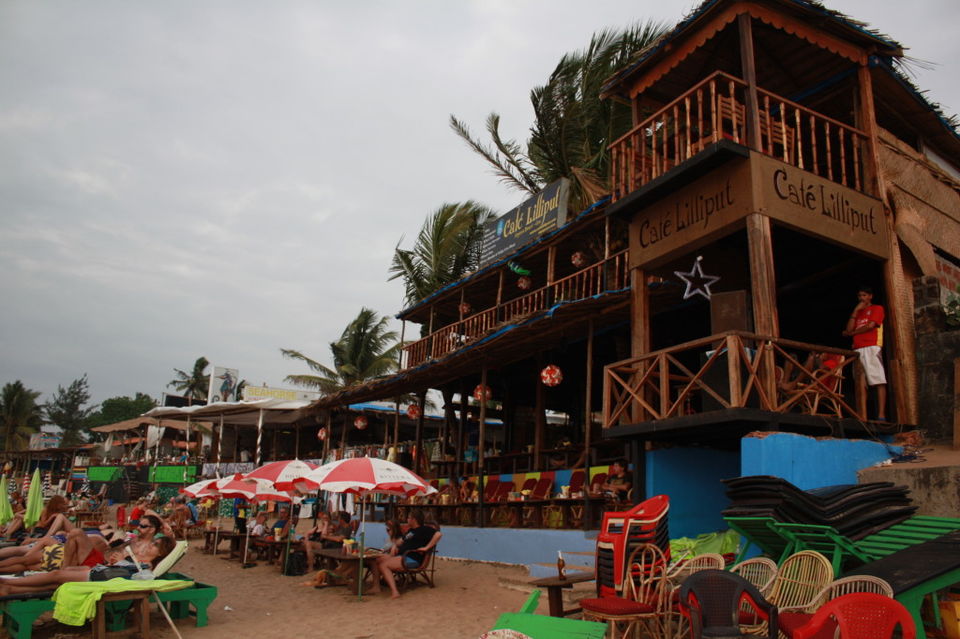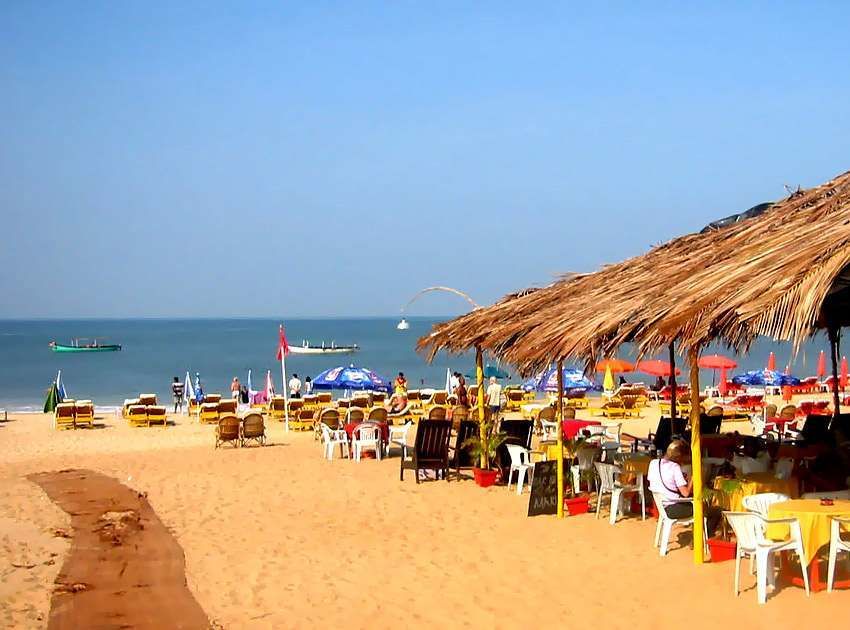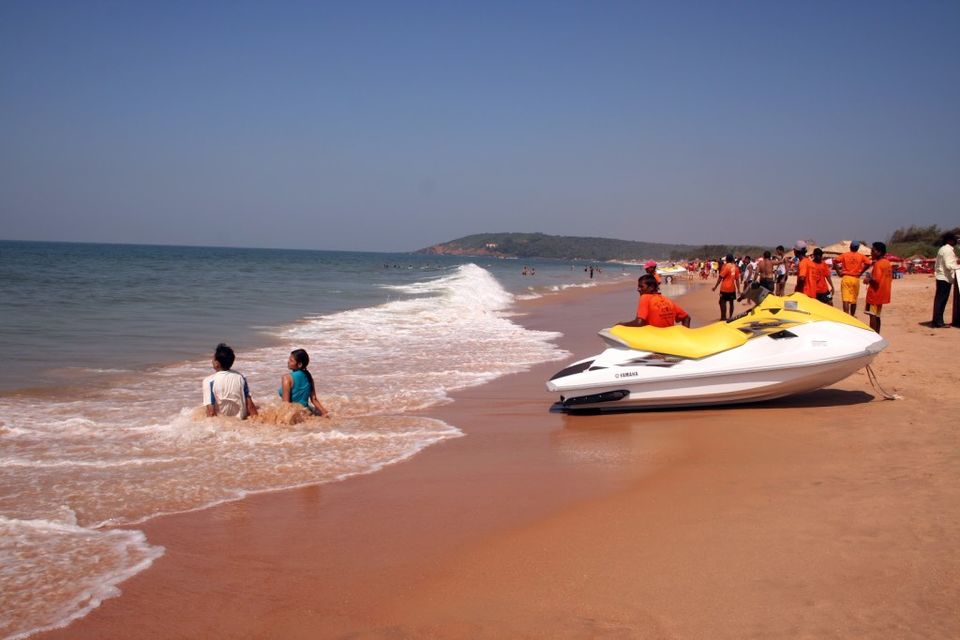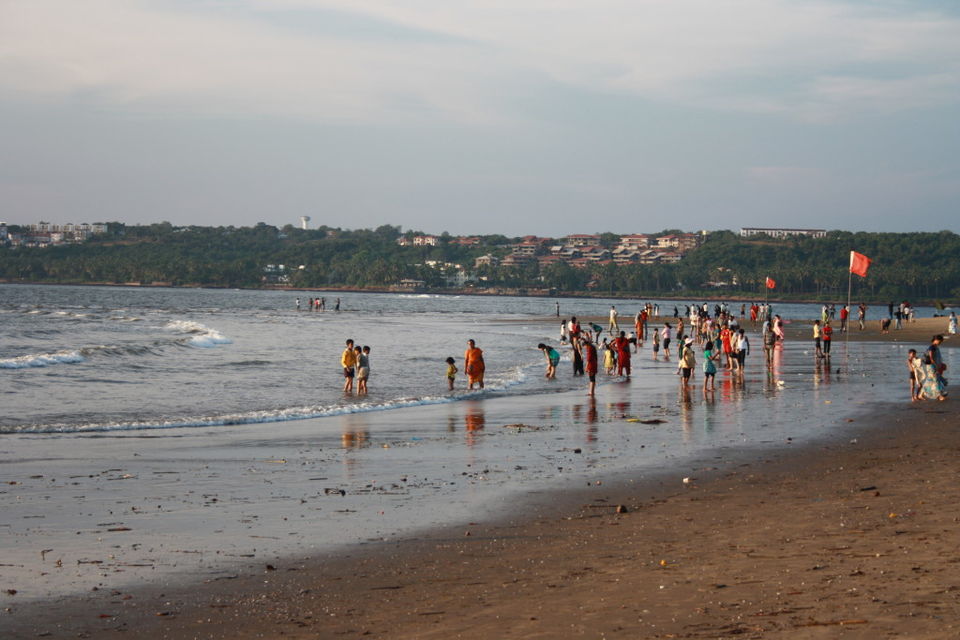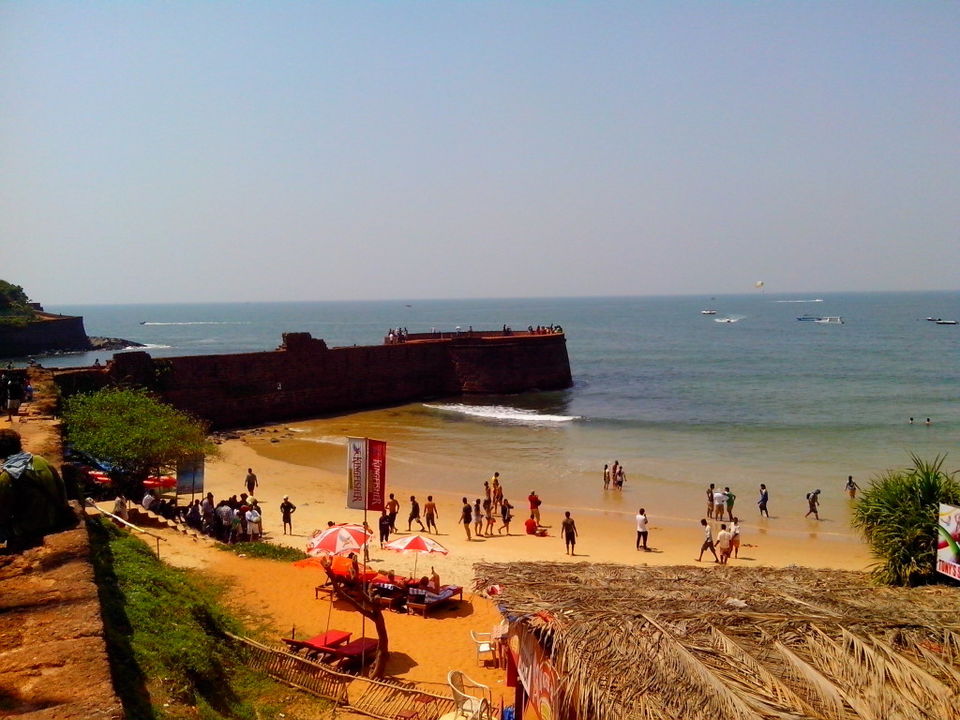 Goa, A small state in Western India and lying in the Konkan region of the Western Ghats, this place is blessed with exotic biodiversity. An international tourist destination, Goa is fondly called the fun capital of India. From beaches to places of religious significance and to flea markets; Goa has it all. Every aspect of this party hub effuses the attributes of a perfect tourist destination.
Bestowed with moderate climate, the weather in Goa is another major attraction for being salubrious for most times of the year. Live entertainment on the beach, at shacks and on docked ships are perennial features. Music and merriment are a part and parcel of everyday existence.
1. Baga Beach
Baga Beach is the centre of tourist attraction in Goa. Situated in North Goa, pleasant ambience, scenic views of the shoreline and plenitude of things to do makes this fishing village one of the finest places to visit in Goa. Unlike most of the Goan beaches, Baga is secluded from the outside world. Well, this has contributed a lot to its charm and appeal of this beach. Best atmosphere all through the year, the quiet and calm atmosphere, plenty of water activities and the beach shacks on this holiday destination entices visitors from different parts of the world.
Amongst all the activities, dolphin spotting, parasailing, banana boat rides and sun-basking are highly enjoyed at this beach. Though you can visit this sandy paradise at any point of the year, November to March is considered as the ideal time to make it to the Baga Beach.
This is part of a 30 km stretch of beach coastline along the west coast of Goa by the Arabian sea that begins at Fort Aguada continues as Sinquerim Beach, then as Candolim Beach and merges into Calangute Beach and then to Baga beach and then Anjuna Beach and then to Vagator Beach finally ending at Chapora Beach and Fort.
As compared to Calangute Beach , it is more quieter and also more isolated. Its scenic beauty, with the creek, the Retreat House perched on the hill and the lack of local tourist buses all have contributed to its unique beauty. It is more popular with western tourists who love to use it as a base for water sports and fishing in the area.
2. Calangute Beach
Calangute is the beach to which everyone heads for the moment they land in Goa. So it is natural that it is overcrowded in both in peak and off seasons. This huge seven-kilometre sweep of sand located 15 kms from Panaji, is called the 'Queen of Beaches'. All the travel agencies and tour operators have a base here from where bookings are done for most of all the other beaches.
Years of tourism has brought in a tremendous change in the scenario and therefore, hotels and guesthouses stretch uninterrupted from Calangute to Baga. The village of Calangute has all basic facilities like post office, banks, foreign exchange offices, resort companies, all kind of eateries and medical facilities. The number of internet cafes in Calangute might totally exceed the number in the entire city of Panaji.
Huge showrooms filled with exquisite handicrafts from Kashmir, Tibet, Indonesia, Rajasthan and other exotic places, line up the main road running towards Anjuna. But the beach as such is not the best of all. There are no swaying palms nor are there any traditional boats lying there to add variety. The waves are bigger and heavier here due to the rapid drop.
3. Vagator Beach
This beautiful beach is located about 22 Kms from Panaji and is situated in Bardez Taluka. This is part of a 30 km stretch of beach coastline along the west coast of Goa by the arabian sea that begins at Fort Aguada continues as Sinquerim beach, then as Candolim beach and merges into Calangute beach and then to Baga beach and then Anjuna beach and then to Vagator beach finally ending at Chapora beach and Fort.
The beach adjoining Anjuna is secluded, crescent shaped and situated on the Caisua bay along the Chapora river basin, in the shadow of Chapora fort. During the tourist season, it is a favorite venue for mid night parties. There are a number of buses that run from Mapusa and Calangute Beach to Vagator. The nearest interstate bus station is at Mapusa, the KTC bus station.
4. Anjuna Beach
It is located about 18kms from Panaji and is situated in Bardez taluka. This is part of a 30 km stretch of beach coastline along the west coast of Goa by the Arabian sea that begins at Fort Aguada continues as Sinquerim Beach, then as Candolim Beach and merges into Calangute Beach and then to Baga Beach and then Anjuna Beach and then to Vagator Beach, finally ending at Chapora Beach and Chapora river and Fort.
The Village of Anjuna is a five square mile enclosure nestling between the Arabian Sea and the Hill overlooking the beach. the beach is known for its swaying palms, soft sands and natural beauty. It has an unusual rocky formation overlying a cove of white sand and black rock that juts into the Sea.
5. Sinquerim Beach
With a magnificent 17th century fort which has now been converted into a prison. It is one of the best beaches in Goa with international class facilities for water-skiing, para-sailing, fishing, scuba-diving and wind-surfing.
You can stay here either at the Fort Aguada Beach Resort, Taj Holiday Village or at the Aguada Hermitage which is situated on the hillside, overlooking the sea.
Sinquerim is located some 13 km from Panaji. Taj Hotel group has set up the Heritage Complex here which dominates the headland around the historic Fort Aguada. There is uninterrupted firm sand from here all the way to north to Baga and if you want a long beach walk, there cannot be a better place to start from.
This beautiful beach is located about 3kms from Panaji. It lies adjoining the estuary of the river Mandovi as it opens into the Arabian sea. It was originally known as the "Gasper Dias Beach".
From the beach across the river is an excellent view of Fort Aguada. Apart from its proximity to Panaji, it is very much commercialized and a large number of hotels and exclusive homes of Goa's rich and famous stud the area.
The beach is crowded with locals and tourists alike on most days. The Dhempe College of Arts and Science is located here and so is the memorial to Goa's first chief minister, the late Dayanand Bandodkar. A lovely golden beach of soft sand gridled with palm trees facing the blue Arabian Sea, is the nearest to Panaji.
7. Aguada Beach
Aguada beach is almost synonymous with the top-notch Fort Aguada Hotel complex, a superb hotel that is built on the cliff, around the remnants of the early 17th century Portuguese fort. Although access to the beach is not possible through the hotel grounds, which are private, you can walk along Aguada beach, for in India private beaches do not exist.
The hotel has been constructed in three parts, consisting of expensive cottages on the upper reaches of the hillside, the fort jutting out to sea, and a delightful Goan village, with individual cottages. Drawn by the clientele of the hotel, Aguada beach has cafes, itinerant vendors of everything from Kashmiri carpets to massages, and a good range of water sports.
Known for its Aguada Fort, Aguada Beach is among the places to visit in Goa. The seashore is positioned in North Goa and is perfect to bask in beachy allures. This destination stands apart with the many historical attractions. It also allures with pristine landscape and the background of ancient citadels. Thanks to the great settings, the beach is also a favourite among honeymoon goers.
8. Candolim Beach
Candolim is the first beach that can be approached from the city of Panaji. But most part of it is acquired by the Fort Aguada beach resort and other package tourist companies. Though it is difficult to find individual accommodation here, there are a few hotels with restaurants attached.
The nearest place to find tourist information and travel agencies or other facilities, is Calangute. One highlight of Candolim is the Parasailing and Water skiing facility, besides other sports available here.
For more photos click here: https://www.facebook.com/media/set/?set=oa.479592015390597&type=1
Other Best beaches in Goa
Being the primary resort holiday hub in the country, it is no surprise that Goa offers some of the best beaches in India. The following are some of the best rated:
Arambol Beach: one of the northernmost beach in Goa offering shallow waters, ideal for swimming and peace away from the crowds
Palolem Beach: located in one of the southernmost places in Goa it offers breathtaking views with rocks and islands off its shores
Patnem Beach: a small and quiet beach within Canacona taluka in the South of GoaMorjim
Beach: a beautiful and wide but pricey beach offering shallow water popular with kitesurfers as well as
Russian tourists
Ashvem Beach: a quiet beach in the north of Goa's Pernem Taluka
Mandrem Beach: a quiet beach in the north of Goa's Pernem Taluka
Candolim Beach: located in North Goa's Bardez taluka, once quiet fishing villages, which became crowded tourist destinations
Colva Beach: considered one of the most idyllic place but getting more and more touristic