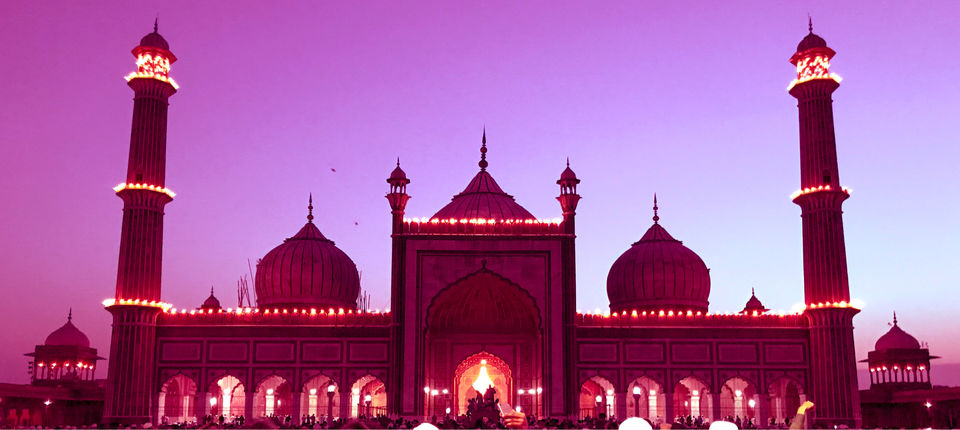 I was in the office, suddenly I thought, should I go Jama Masjid for Iftar? Yes, why not. Ramadan is going on why should not go there. I have decided to go to Jama Masjid.
I took the metro from Huda City Center Gurgaon. It took approximately 45 minutes to reach Jama Masjid metro station. I called my friends before leaving my office. We met at Jama Masjid at 6:40 PM
At that day Iftar time was 7:12 PM. I have wuzu (Fresh). It was a great atmosphere around the Masjid. Lots of people are there. They took iftari (some food to breakfast) there were prepared to Iftar. We have also carried some iftari.
We captured some beautiful moments. Now, Wait for iftar time. When the time came to iftar we break our fast then performed namaz.
Now we decided to have outside food which is very famous. We went out Jama Masjid from gate No - 1 now check-in in the nearby restaurant, have chicken dinner with kabab and biryani.
That was a great short one day trip. I keep going there when I have time. Such a great place in delhi.
Tip: Try to visit in the holy month of Ramadan Kareem at iftar time. you will get next level experience.
Thanks, Cheers
Happy Ramadan