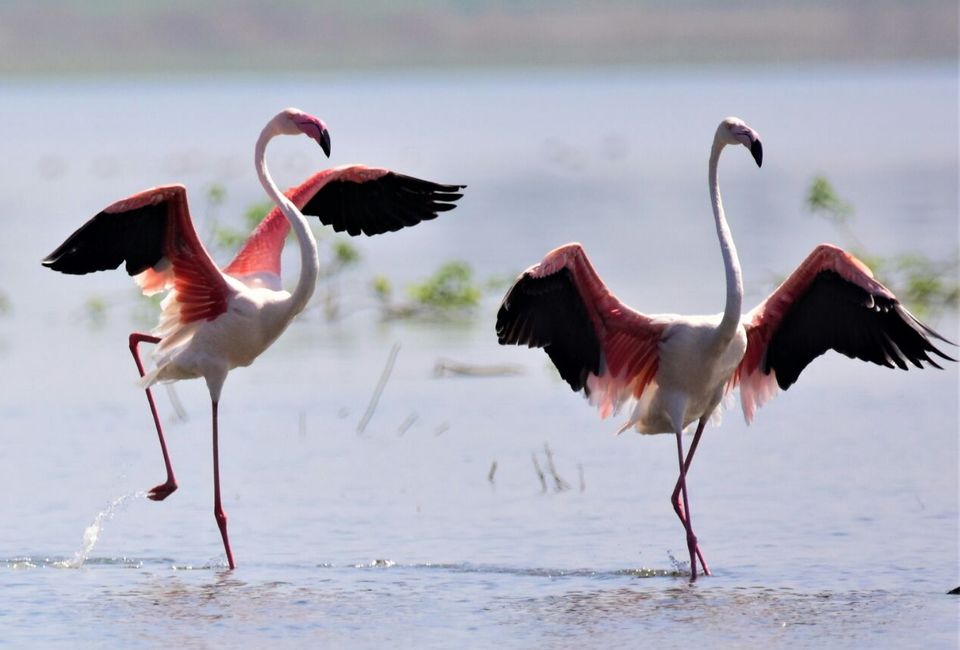 Bhigwan is a small town on Pune-Solapur highway at around 100 km from Pune. It is located on the backwaters of Ujani dam and is famous for Bird watching sites. A variety of migratory birds from across the globe travel to this place.
November to January is the best time due to winter season. Although Flamingos are the main attraction, many kinds of Ducks, Painted storks, Herons and other such species are visible here.
It is a one day trip and gives pleasure to all category travelers like Bird watchers, Nature lovers, Students, Weekend tourists and even Sea food lovers.
Those who are keen to study the birds and their living patterns can even camp near the lake...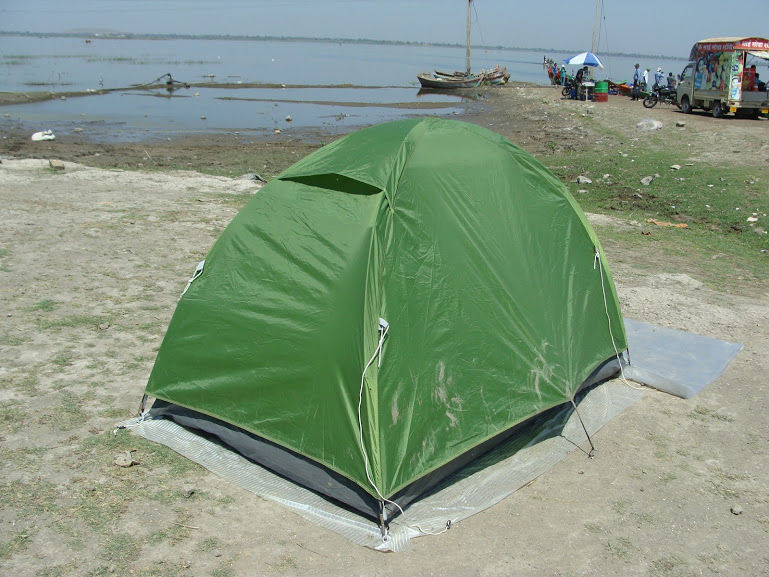 Morning time is the best opportunity to capture photos of the Birds. Boats along with guides are available for hire as a package. The guide explains details of the different varieties of birds, their native place and other interesting aspects of their lives during the one hour boating journey over the Bhigwan lake.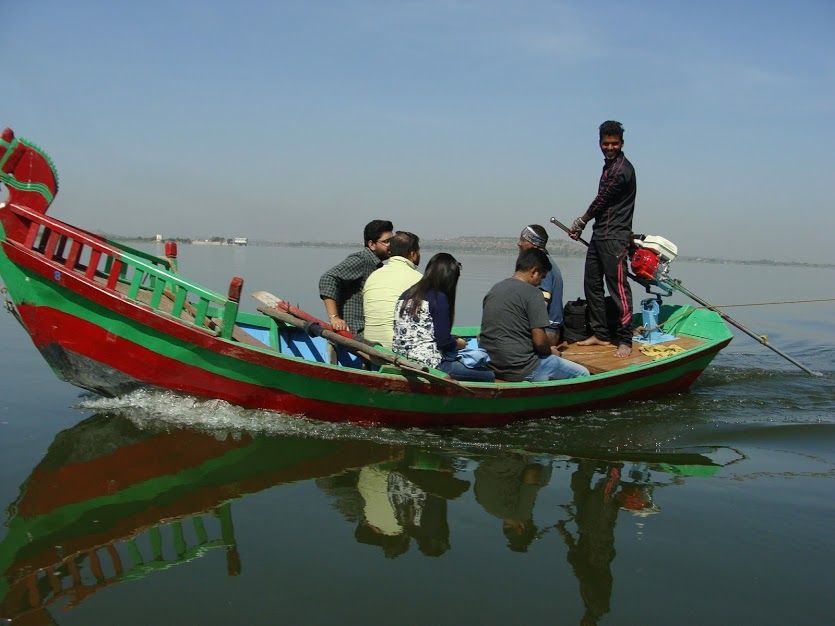 At times hundreds of birds can be seen playing over waters creating great photographic opportunities. One can even feed the birds by throwing fishes in the air. Rest assured, the thrown fish will never fall over the water as the mob of Herons catches it the air itself creating a superb shot.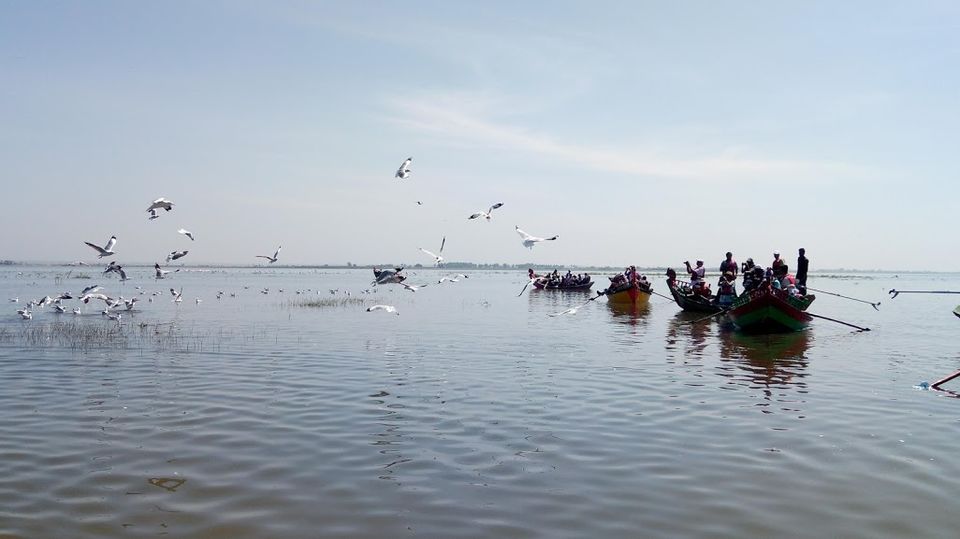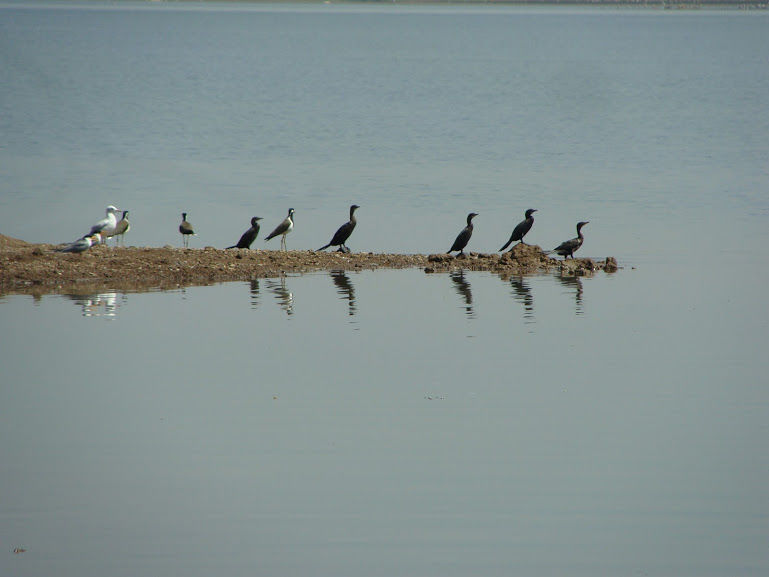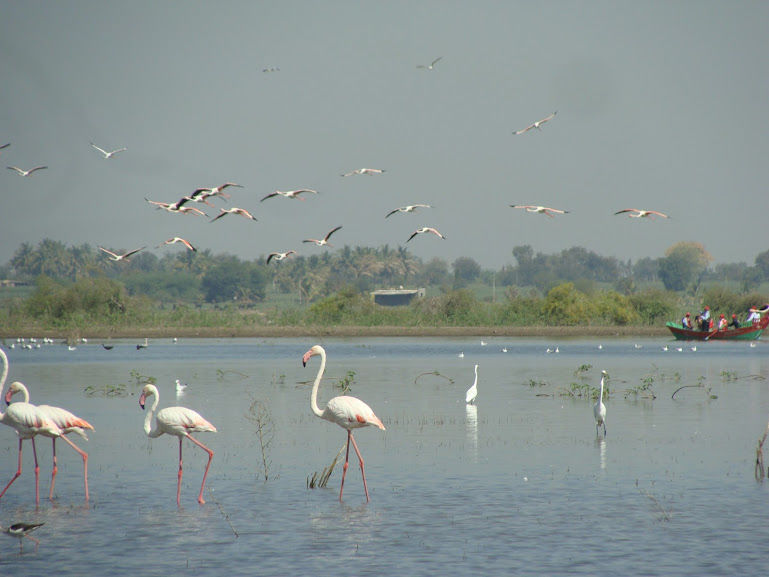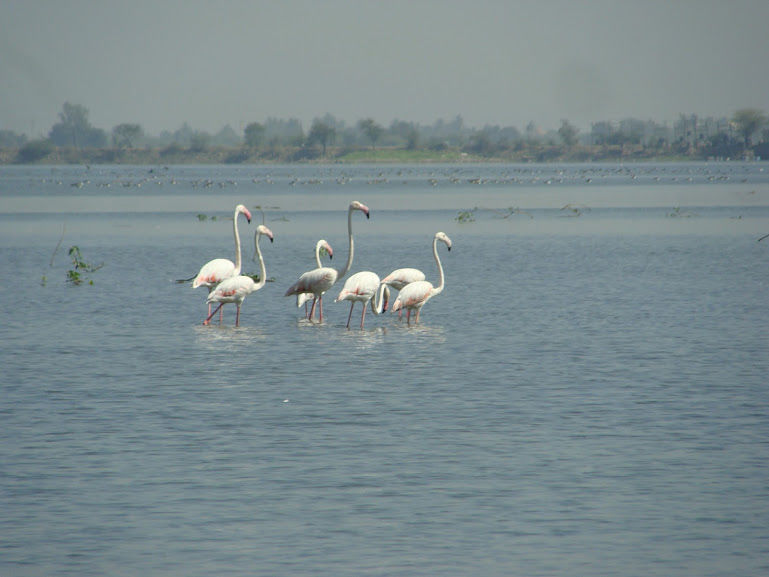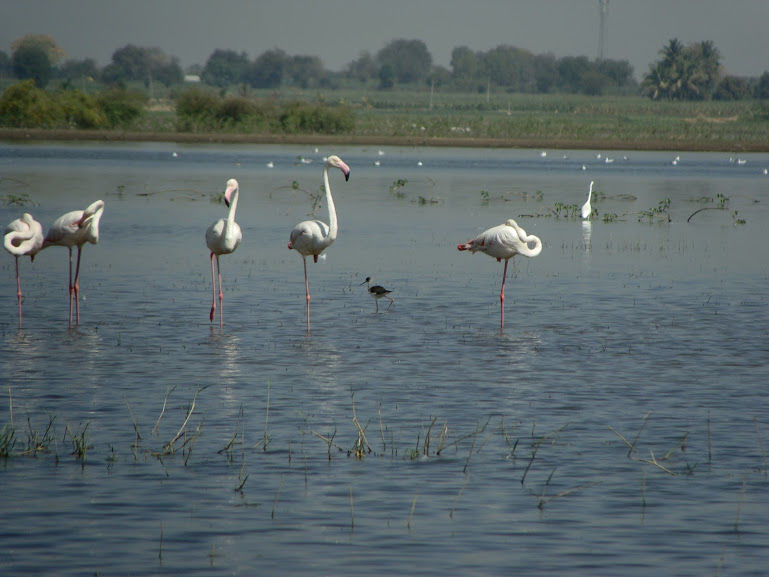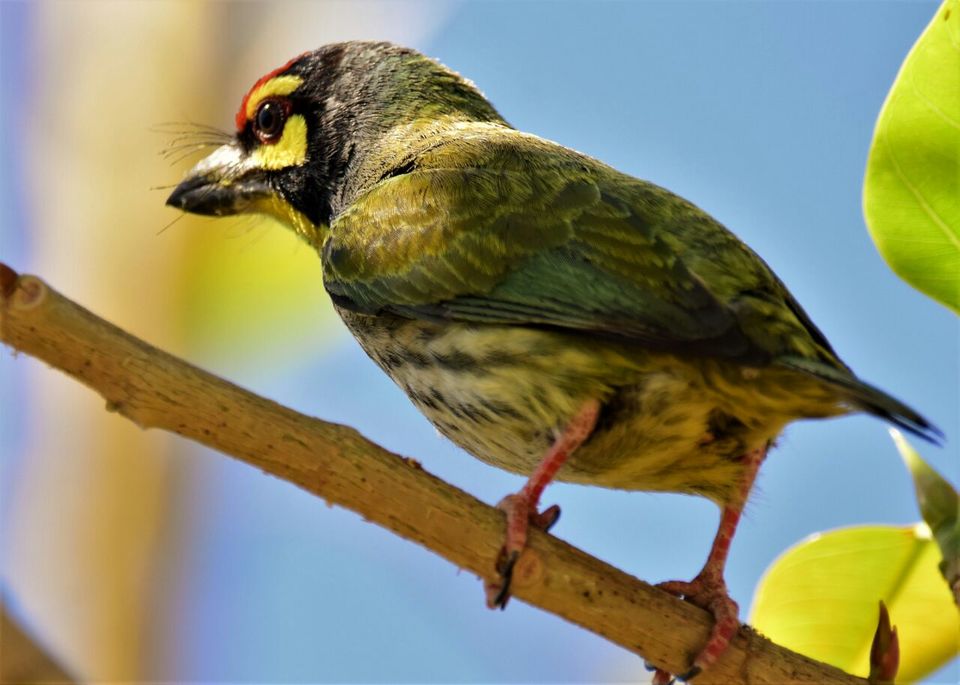 After finishing the travel over lake one can enjoy fish food at nearby home restaurants.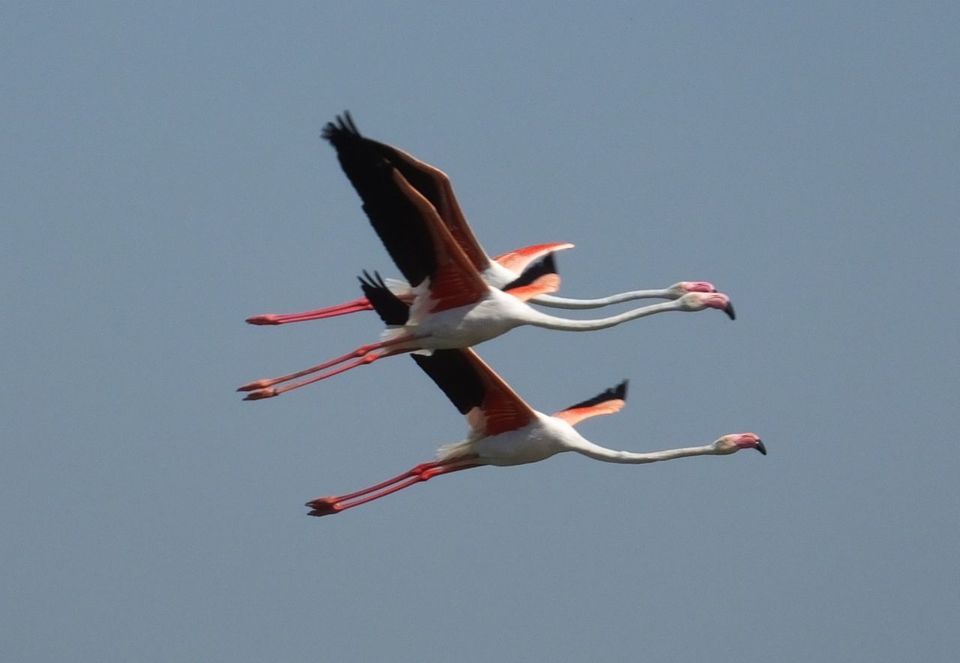 Thus Bhigwan is a very good outing for a brief leisure.