Hey all

In today's world, when everything is so commercialized and artificial ; it's so hard to find a place with great existence. One such place, still exiting in "RAW & PURE" form is "BINSAR" aka "Binsar Wildlife Sanctuary" in Kumaon region of state Uttarakhand. Our driver and guide for this journey was Mr. Bhopal ji.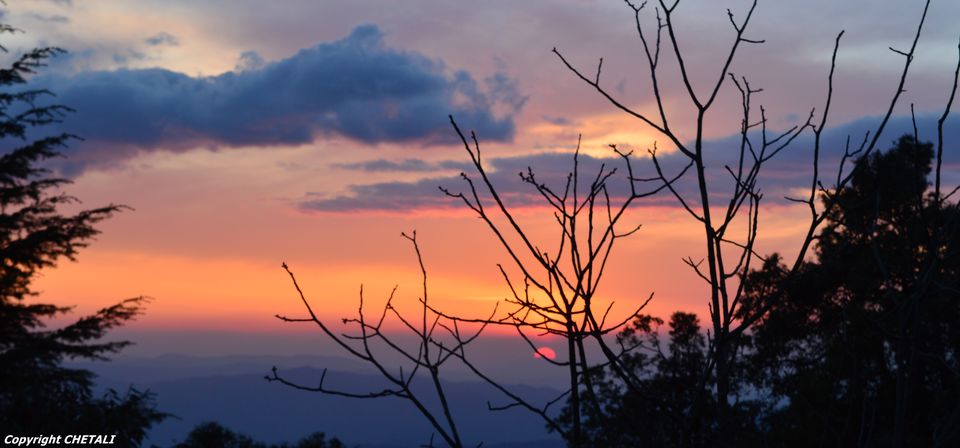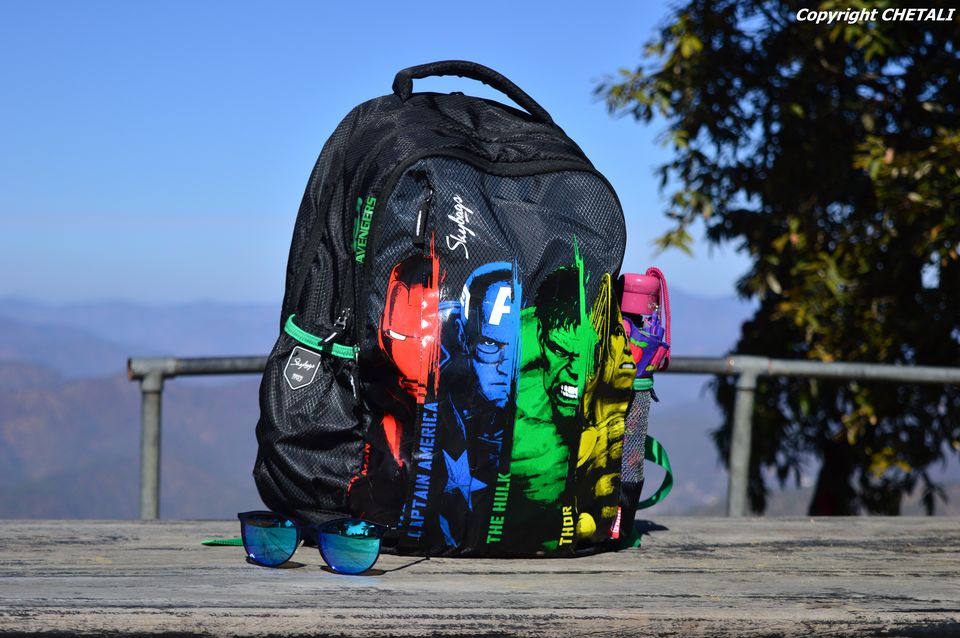 Oh, my gosh "Perfect Timing" it was!!! We reached Binsar at "Magical Hour", it was time for sunset. It seemed God was painting the sky by it's own 'Magic Hands' and 'Magic Colors'. Shades of orange, pink, red, blue and violet took all over the sky. It was the most perfect time to capture the nature's art. I simply grabbed my camera and jumped to capture those magical moments.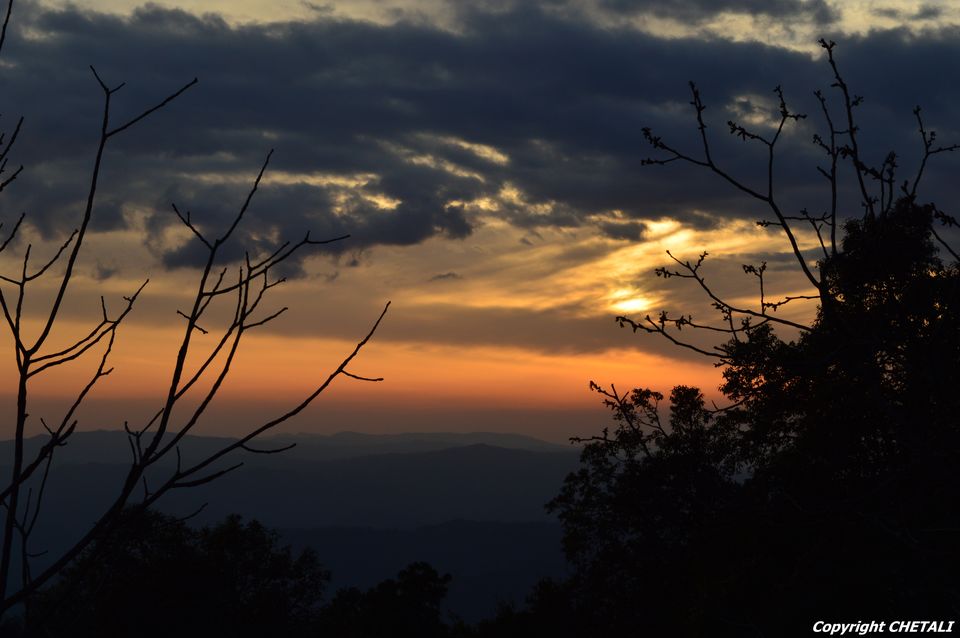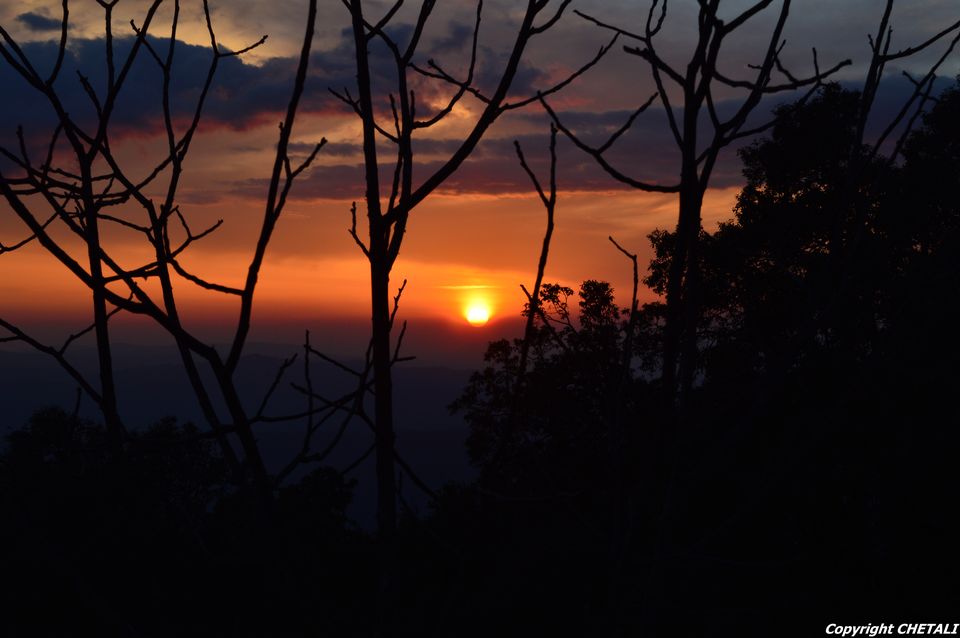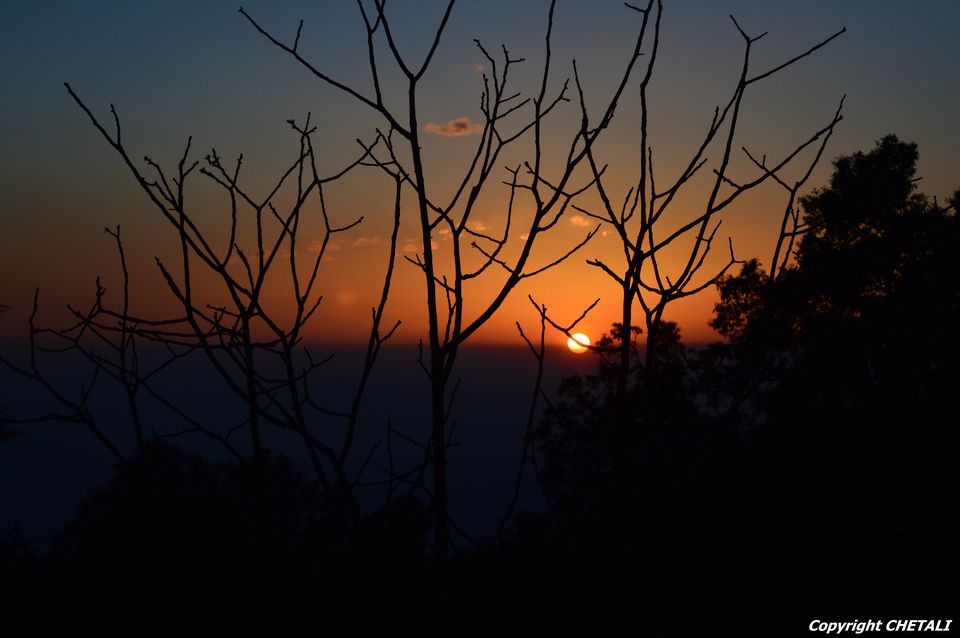 It was about to 'Sundown'; and there, I experienced this strange calmness in the surroundings. I experienced "Peace" of mind, body and soul!! Even a "BLINK OF AN EYE", I could not afford it!! It was so mesmerizing. I wished I could live that moment forever. And what better with sipping over a 'HOT CUP of COFFEE'...........getting lost in "NATURE'S LOVE"........what else to ask for, city folks.......RIGHT???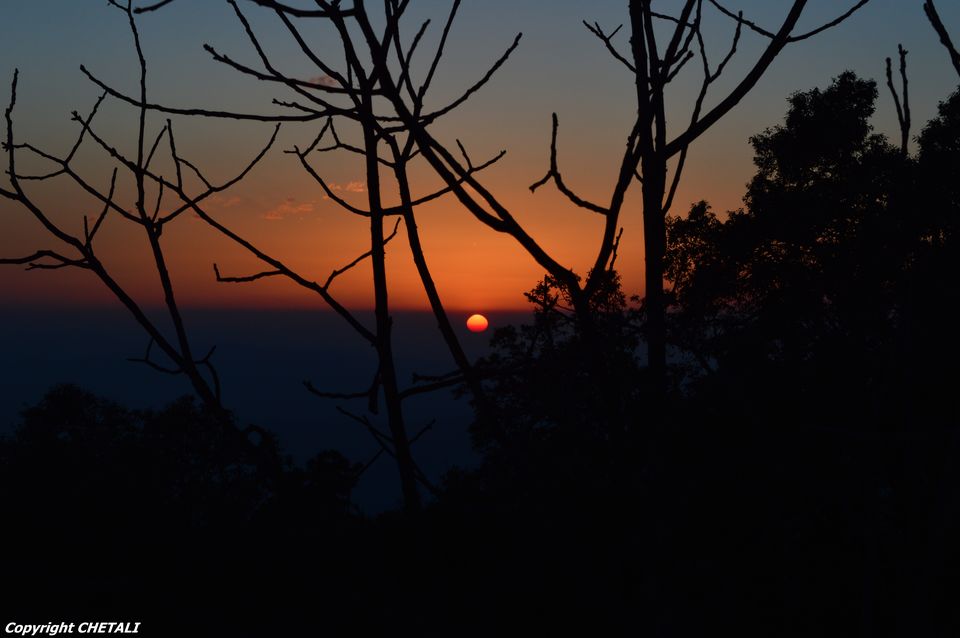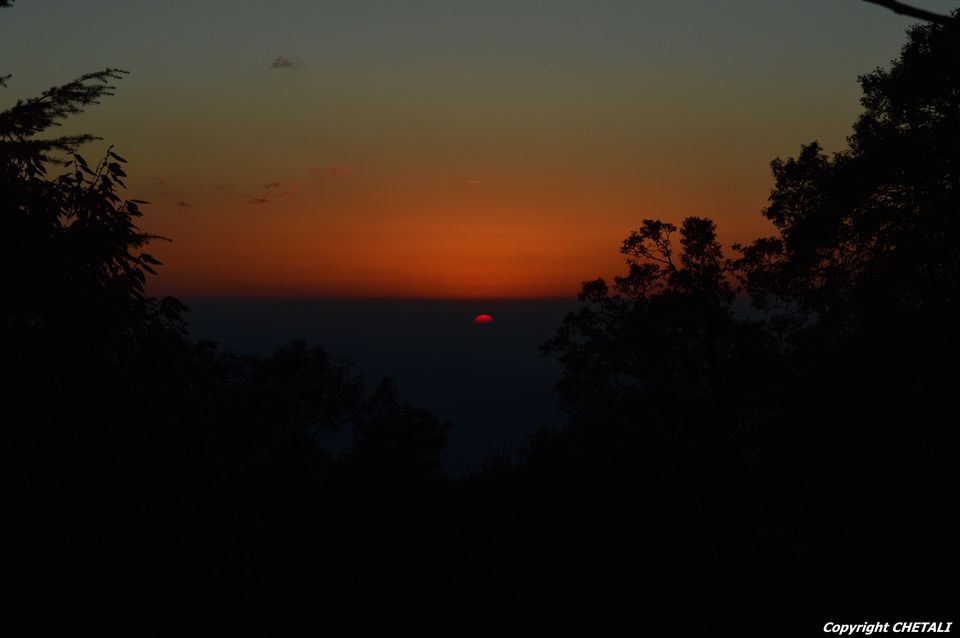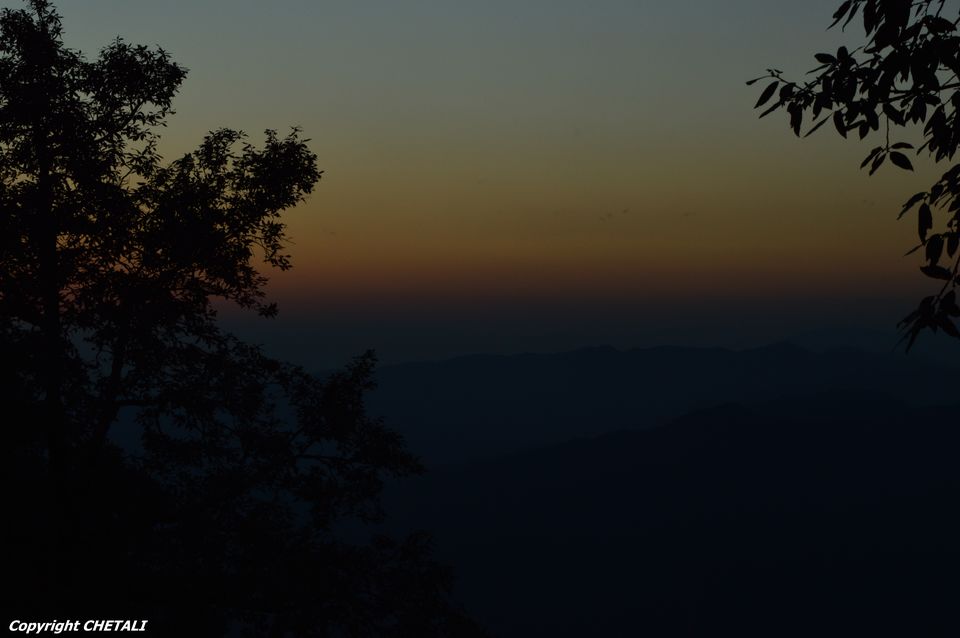 From lousy and noisy metropolitan cities to ocean of silence and calmness, Binsar is one such perfect destination. With hardly any mobile signals and electricity, Binsar is perfect place for people looking for a loner time and solitary in nature's lap. One hardly needs any plan for Binsar. 10kms widespread forest area is perfect to stroll and hike, move in any direction and 'Mother Nature' will leave no stone unturned to surprise you. Although "Village Mana" in Gurhwal region of state Uttarakhand is considered as last village, but to me Binsar seemed the last. With roads going no where further, it was just meee and magnificent Binsar. The charm lies in it's unsaid beauty!!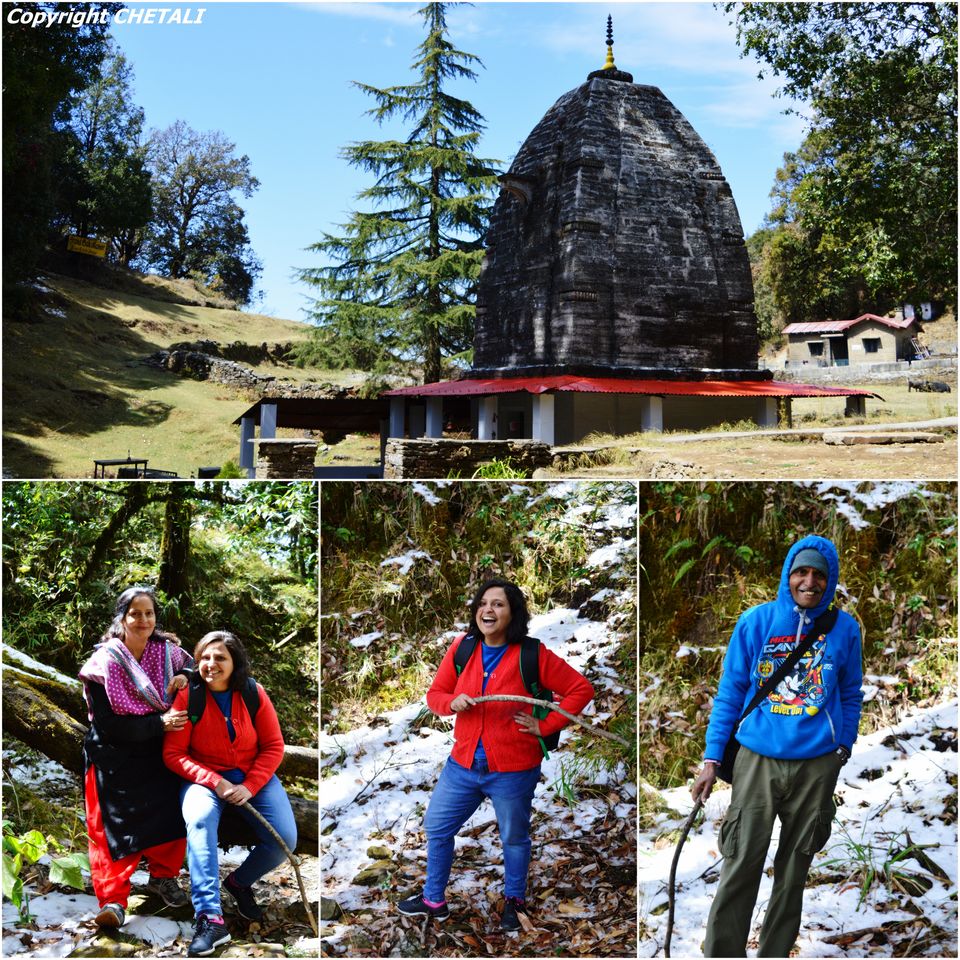 If Sunset is more than perfect, then what about Sunrise??? I was melting in nature's arm, with first glimpse of Sunrise."Zero point" is called the 'Sunrise Point'. It's a 2 kms trekking, but looks like 20 kms......haha; when one has to start at 4:30 am in chilling weather of march, with almost 3 layers of clothing(imagine how I managed to walk in that...haha). Zero point gives you the 360 degree view of the Himalayan range ie. Kedarnath Peak, Shivling, Trisul and Nanda Devi. What a beautiful sunrise!! As the golden sun 'Rise and Shine', the Himalayan Peaks shimmer and dances on his commands. So perfect, so eyeful, so scenic.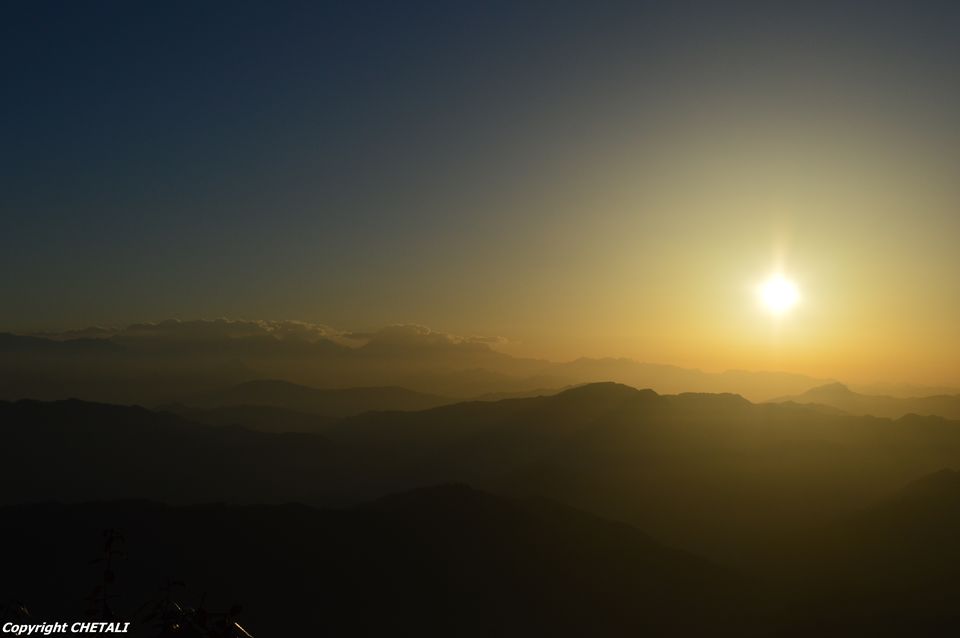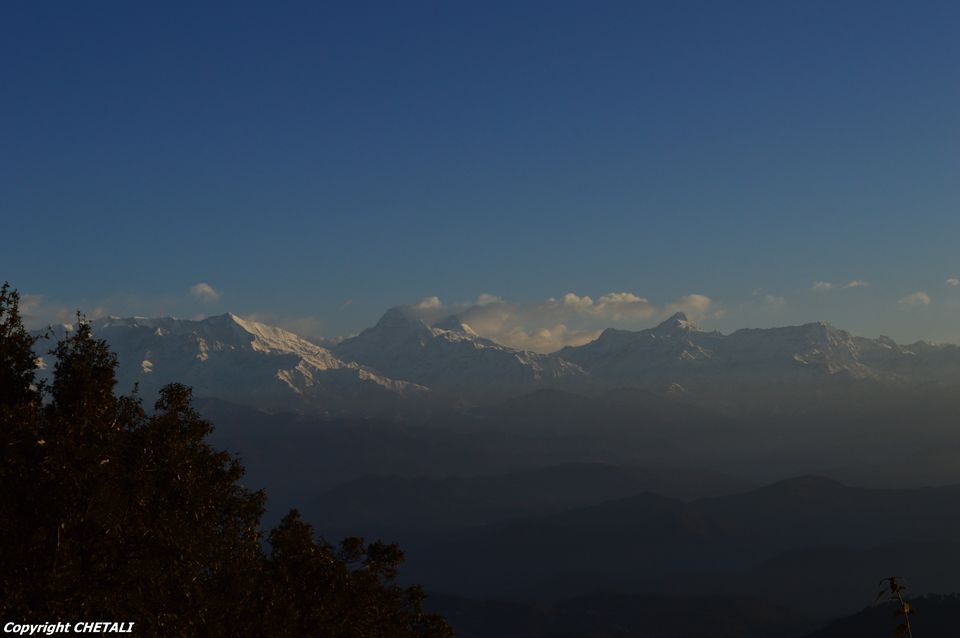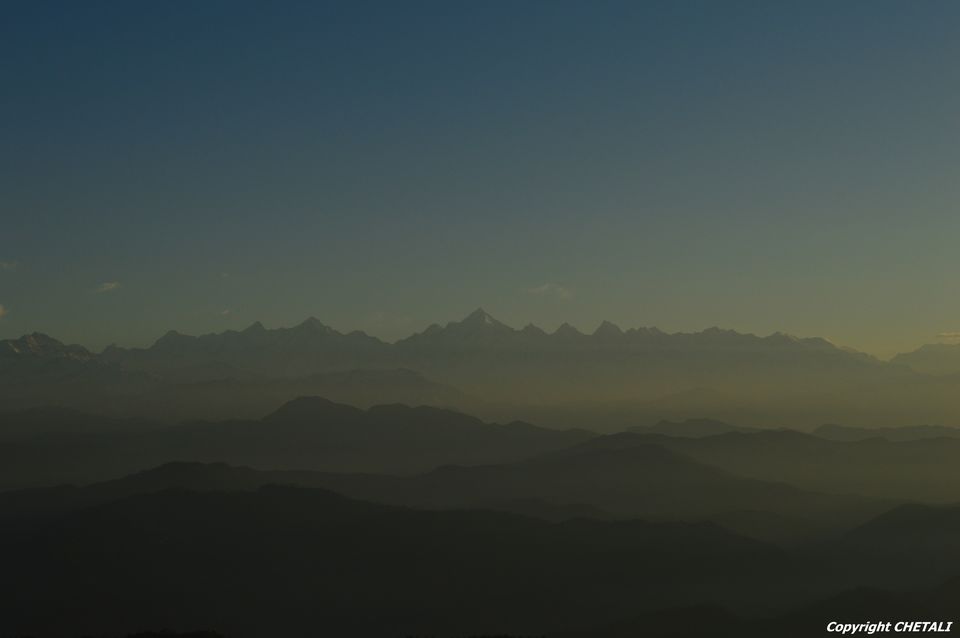 The visibility of snow-capped Himalayan Peaks from Binsar-Zero Point is extremely close, just "THERE, RIGHT IN FRONT OF YOUR EYES". It felt I could easily stretch my hands out and touch the peaks.
Best 'Holi' celebration ever-
The next day was Holi Festival. Just "WE" three ......homemade Gujia's ......colorful "US"......... and colorful our inner spirit. Swag wali Holi.....Swag wali Holi....haha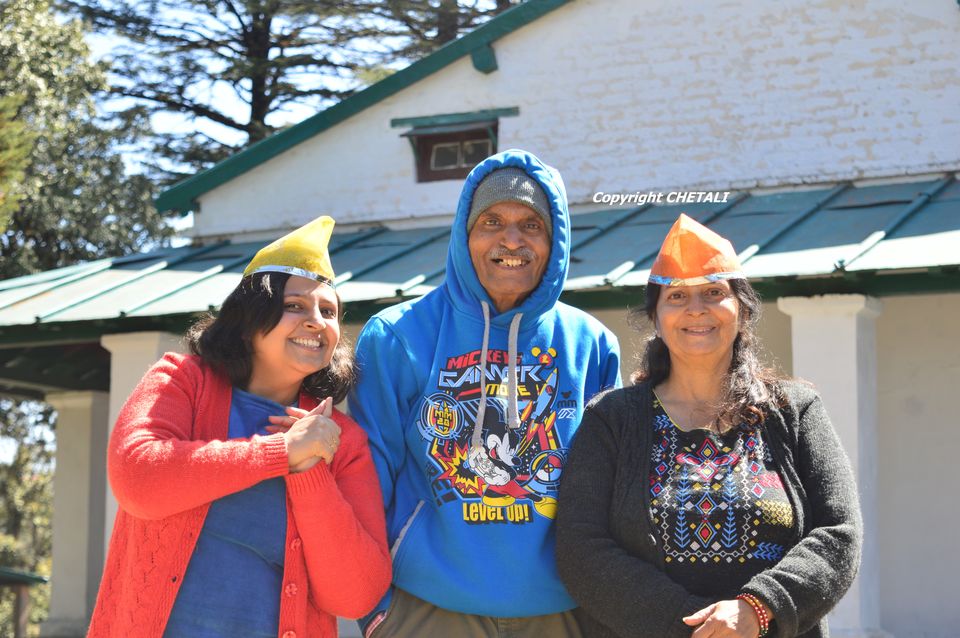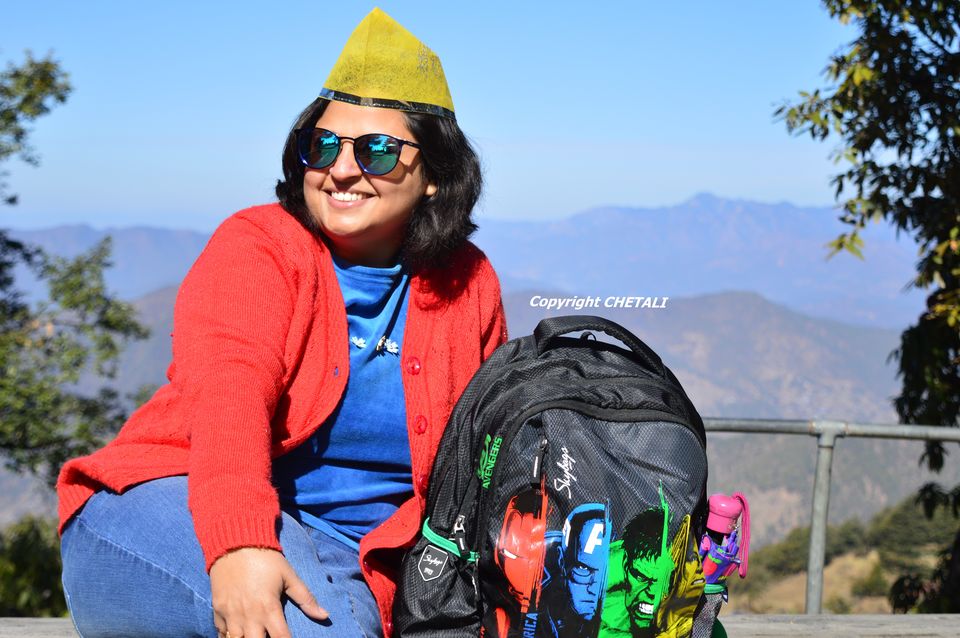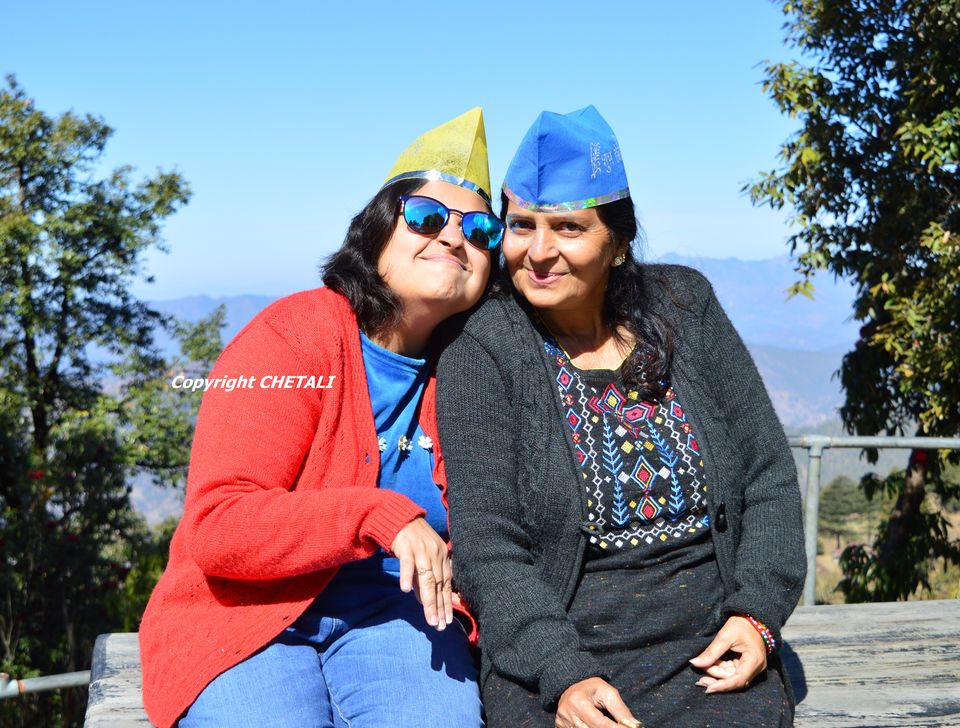 Tale of Binsar and Local People-
Binsar Wildlife Sanctuary offers limited stay options; KMVN being the main, while we stayed at Forest Guest House. Life is really tough for these people!! With no "Markets" within 10 kms, even an everyday vegetables like "Potato and Onion" is a big deal for them. Those having a vehicle is still fine!! but those on 2 legs vehicle(on foot), actually travels 10 kms down to get the basic necessity stuffs.
Kishore Bhatt, the caretaker of Forest Guest House; is a wise man. With Rs.9000/- salary, he is working for Forest Department for more than 10 years. What to say, this is dilemma of common man. Kishore Bhatt is always remembered amongst us, for the yummy food he prepared for us. It was simply mouth watering, even a regular sabsi(vegetable) prepared by him was not any less then 5 star hotel.
"Solar Panels", are the only source of electricity!! Charged at daytime, to consume in night for 2-3 hrs. Winters are quite harsh!! The only way to survive is "Fire".....Bonfire.
How to reach Binsar-
One can reach Binsar, with only private vehicles or private taxis. Binsar is approximately 30 kms from Almora. The Binsar Wildlife Sanctuary is widespread in 10 kms, that comes under "Forest Department". Permission to be taken to enter this area. Binsar Wildlife Sanctuary is blessed with super varieties of Flora and Fauna. One just has to get lucky to see and experience it.
Rs. 1000/- charge from Almora to Binsar