In 2014, I first visited Bir Billing, twin-towns in Himachal Pradesh for the most adventurous activity I had ever undertaken – paragliding. I remember going to the paragliding site, watching the town from above and blindly returning to my hostel in Mcleodganj thereafter. It was only early this year that I decided to spend two nights in Bir Billing when I realised that the town had so much more to offer! So if you're heading to Bir and Billing, here's how you can explore the town beyond paragliding.
Cafes:
Much like its neighbour, Mcleodganj, Bir is dotted with cute cafes where you can try delicious food from different parts of the world.
You must try Silver Linings Community Cafe. The cafe is a mud-house that is located in the heart of the town but amidst wilderness. Renowned for its sandwiches, mousse, pies, pancakes, expect to spend a long time at the cafe just deciding what to eat! One will usually find lots of travellers from around the world spending time here, so for all of you who love socialising, it's a great place to meet travellers.
On my visit, I also visited June 16, a tiny cafe located right before the landing site. Run by a young couple, the cafe offers a wide range of continental meals that are scrumptious and fresh out of their kitchen. Groovy music and shelves filled with books will make you not want to leave! If you happen to visit the cafe, do ask them the story behind the cafe's name, it's a super cute one!
This is another cafe that is located higher up, away from the mainstream crowd of Bir. The cafe often hosts traveller meet-ups and events, so do look it up and attend one if you're visiting. Enjoy a hot meal in their cute huts and shacks.
Monasteries:
Bir also has some of the biggest and most beautiful monasteries that are must-visits.
Established in 1960s, Chokling Monastery was established in order to provide refugee to Tibetans, under the guidance of third Neten Chokling Rinpoche. The monastery features various stupas, temples, quarters for monks and also a retreat centre. The environs of the monastery reverberate with peace and are landscaped to perfection. Spend some time walking around the monastery and immerse into its divine powers.
This is another beautiful monastery that can be accessed via road or a short hike through a pine forest. The monastery is massive, featuring a school, shrines, and quarters for monks. It serves to protect the lineage of Paplung tradition by educating the new generation of monks. Walk around the monastery that is adorned in prayer flags and temples. PS. dog lovers: the monastery has a glorious Labrador that is usually seen sitting royally at the monastery's steps.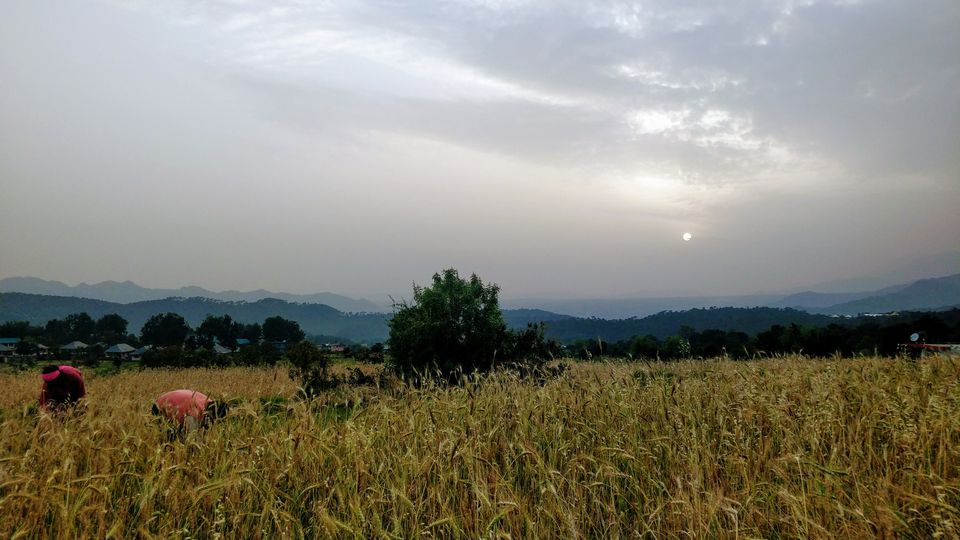 Lower Bir has beautiful villages which you can visit to gain an authentic insight into the town's local life. You can hike down from landing point, and you are sure to stumble upon the most gorgeous sights. A short hike along a stream will get you to a village which has very few houses. You can interact with the villagers or simply observe them go by their day. If you're lucky, they may even offer you a cup of tea, a traditional dish or language lessons!
Hike to Gunehar Village: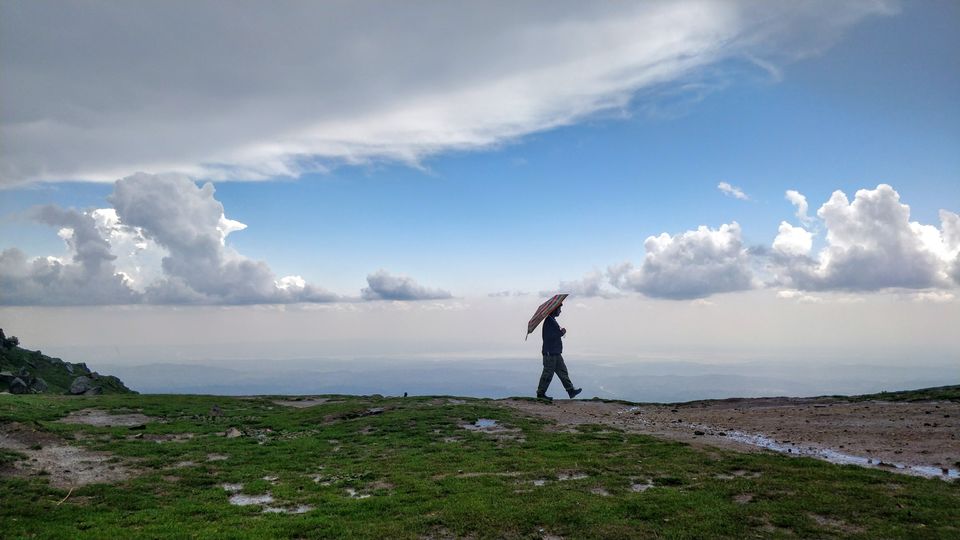 You can undertake a trek to Gunehar village from Bir that lies 5km away. While the route will enchant you at every turn, what will fascinate you more is the fact that the village is an art gallery in itself. Do visit 4tables here, an initiative by Frank Schlichtmann, a German man who has started a project to restore the village's traditional buildings. 4tables has an art gallery, a cafe and even a boutique hotel that you can check into.
Camping at Connect Hostel Bir:
While there are numerous hostels that you can stay at, at Bir, you can also experience something absolutely different. Connect Bir is a place that will give you the experience of camping and hosteling, both together. Enveloped within a forest, Connect Bir is far away from Bir Billing's crowd but is a cute little world in its own stead. It features canvas tents overlooking a beautiful view and an outdoor seating area adorned in twinkling yellow lights. Connect Bir's location is also ideal for stargazing! So if you want to be closer to nature, there's no better place.
Learn the art of compassionate living at Dharmalaya:
This is a centre where you can educate yourself about sustainable living, service learning and compassionate living. There are numerous programmes that are centred around development and empowerment of local communities. You can enrol yourself for vocational programmes, yoga, meditation, or simply volunteer at Dharmalaya. Find out more about their programmes here.
Gain an insight into classical Indian wisdom traditions at Deer Park Institute:
Deer Park Institute is a must visit for all of you who are interested in learning about Indian and Buddhist traditions. At Deer Park Institute, you can enrol yourself for workshops, meditations sessions, learn about ancient art, culture, local wisdom and even attend philosophy lectures. If you do not wish to pursue any of these activities, you can simply visit the institute to interact with monks and immerse yourself into its peaceful environs.
Take a tour inside Bir Tea Factory: