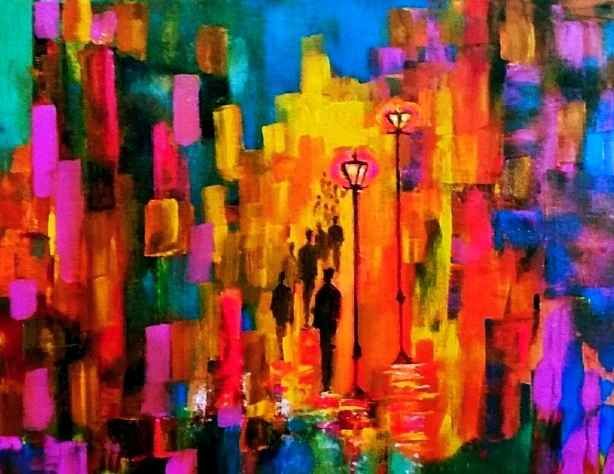 'Akele! darr Nahi lagta kya? Main toh Ladka hu tab bhi phatt jati hai meri.','Safe hai kya solo? Kabhi kuch ulta-Seedha nahi hua?', 'Pagal ho yaar tum, kabhi kuch ho gaya toh kya karogi.'
These are questions I've often heard during my travels
To be truthful, it has been quite a period of traveling solo in India and, I still can't find exact words to respond to these. However I don't deny the fact that I have had my encounters, some of which made me weep, some made me smile and, some others made me worried. Here I will share some of the deepest secrets from my travel record. Consider them short stories I have lived with different kinds of men. Although they need not be 'Love Stories' always. Right? Read on!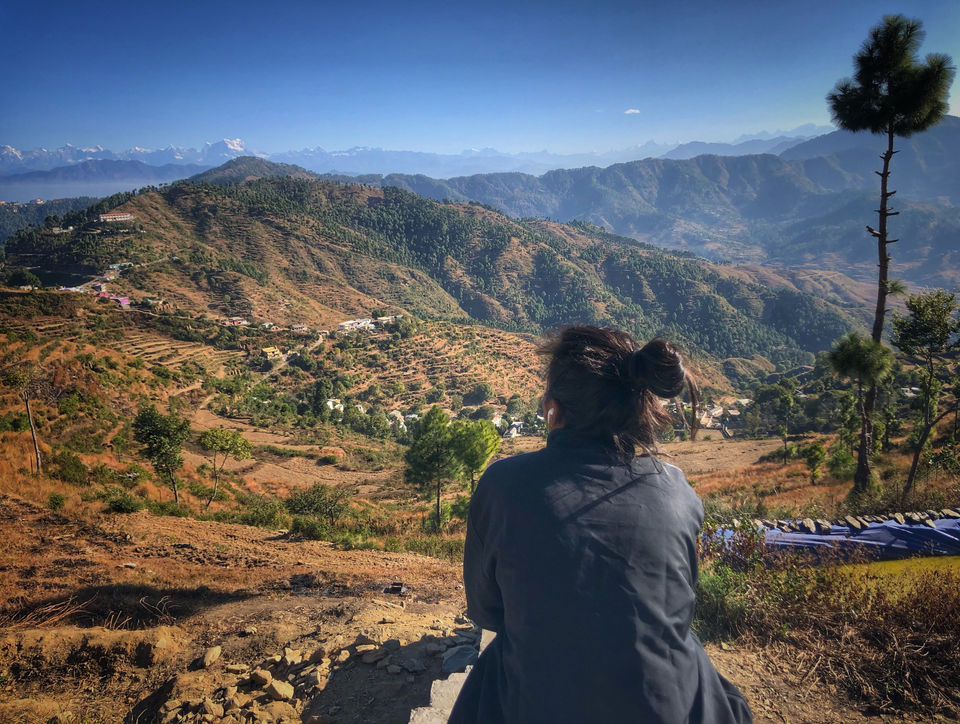 Aug 2018
I was on a solo trip to a small village in the district of Kangra near Dharamshala, where I was staying with a local family consisting of 7-8 members (excluding the kids). I went on a short trek with one of them. He is the second son of the couple. He looked nearly my age. We trekked together and all alone. By alone, I mean there wasn't anybody on the trail except us. By the time we reached, we were both drenched in the rain, and the sun had set. He helped me pitch the tent, then later in the night, he slept with the shepherd in his hut. I was feeling cold and couldn't sleep in the tent. I walked into the hut, to check if I could also sleep inside. But there was barely any space left. Two of them slept on the floor next to the cooking hearth and, that was all the space. The guy said all three of us could sleep together and made some space for me next to him. The whole stretch was a little wider than a single bed. I felt weird. I guess he felt the same. So after we laid down, we started playing Ludo on his phone. Sometimes he held the phone and, the other times, I helped to give his hand the rest. And in the chaos, our hands touched a lot of times. Mine cold and his warm. We both were uncomfortable yet trying to adjust to the situation. We maintained a gap of an inch between us, but as long as we were awake. Later he slept and, I still couldn't. I wasn't scared but, I wasn't sure as well. Even if my eyelids dropped at times, I would still wake up to verify if he was maintaining that gap. And then in his sleep, he turned to face my side, his hand fell on mine. But before I could remove it, he woke up abruptly within seconds to say 'Sorry, Sorry.' I acknowledged, he turned on the other side. I slept finally.
At 6:15 am I turned to my right, he was sleeping and, the gap was well preserved.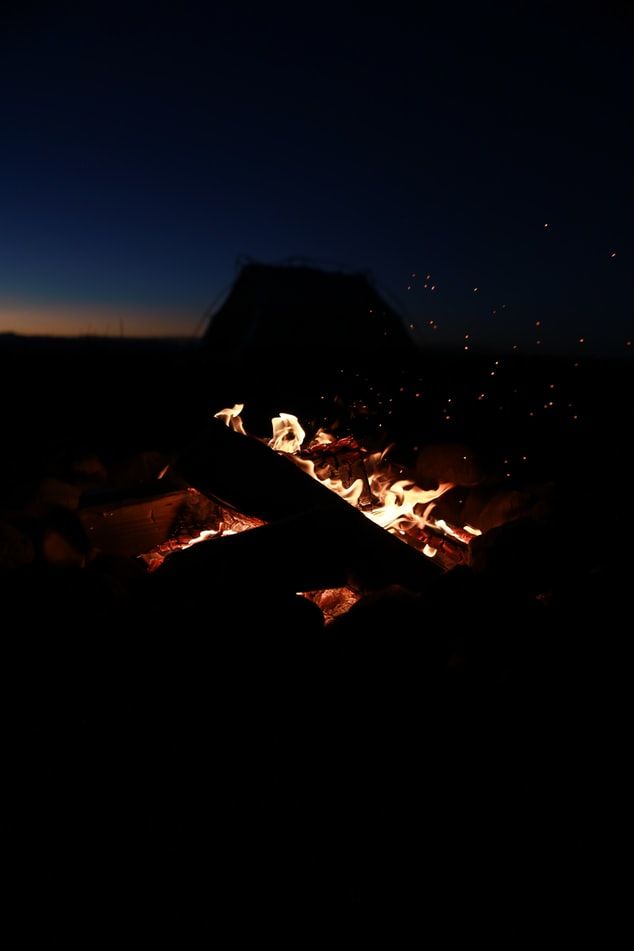 Nov 2018
This piece is from one of my trips to Uttarakhand. I was traveling in a roadways bus from Delhi to Dehradun. It was so packed that people were sitting on the floor till the last step on the door. Looking back, I feel it was one of the most hectic journeys I have had. With hardly any female passengers, it seemed like I was the only one. Unlike online bus booking websites, in local/roadways buses, you can't expect to share the seat with a female passenger. And the aisle seat next to me kept welcoming men of different age groups and, as the day was setting, a middle-aged man occupied it. It got dark and even remote. The bus started to look worse than a general compartment of a train. It was hardly possible to see the window on the opposite side. Stuffed with men, if I dared to look around, I could find at least one of them gawking at me.
The double seats in these buses are not very large than a single seat in luxury buses. After a while, this man sitting next to me covered 75% of the area. I attached myself to the window even tight every time he moved.
It was getting colder as the night was getting darker, cool breeze penetrated the bus through all the windows. The man covered himself with a blanket. I kept dozing off and waking up to shiver a bit. I looked at the man sleeping so peacefully in the warmth of that blanket. Oh, how I wished I too had one! Within moments, he wakes up from his sleep and, while asking me to share the blanket, he covered me with the other half.
And he slept before I could say anything. I got cozy and slept as well.
I woke up in the early hours of the morning to the noise of other passengers. I looked at him to find he was all set to get down at the next stop. Yet he didn't pull the blanket off me. As he got up to grab his bag from the rack above, I folded the blanket. And handing over the blanket to him, I smiled and said 'Thank you' hesitantly.
He was the same man whose head I pushed disgusted last evening before it could land on my shoulder.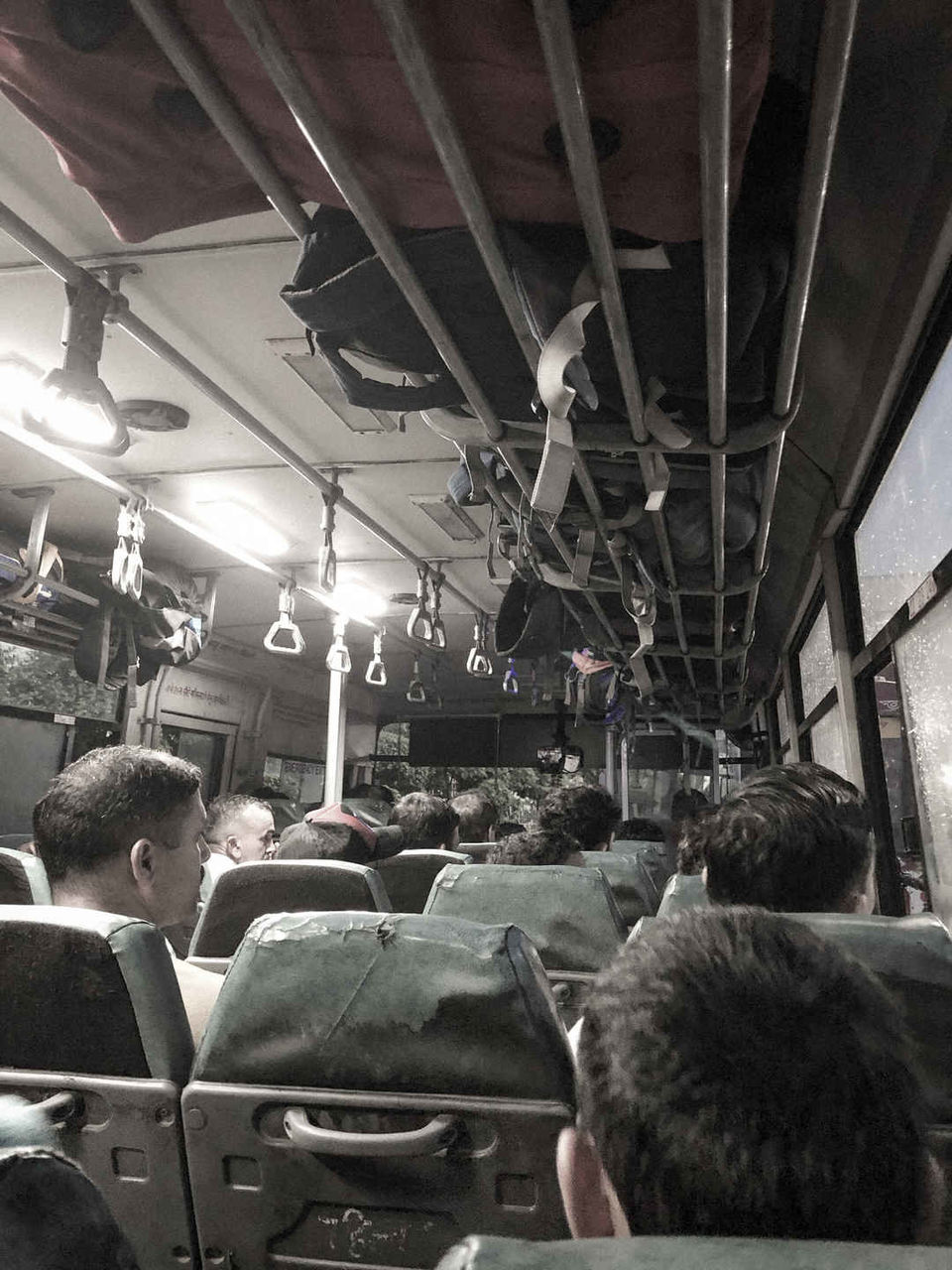 Sep 2019
We were traveling together in his car for 6-7 days. Today was the last night of the trip. My heart was heavy recollecting the first evening of the trip, how I entered this state with a list of some 12-15 places having no clue about the further plan. I boarded his car from Guwahati Airport to Shillong. While I inquired about the local transport and a few other things with him, he volunteered much excitedly to take me around, saying 'Aapke Saath Hum Bhi Thoda ghum lenge, jitna bane utna de Dena paisa.'
And hence we bonded. We shared meals and tales, laughs to falls, joys to wounds. Trekked, rode, and wandered together.
From the deadliest trek in Meghalaya to the offbeat hanging bridges and waterfalls, we did it all together. He kept mentioning that, the last time he explored this way was years back when he was in his early 20s and younger. He would go out with his wife and a little daughter only once a year on 1st Jan. And the rest of the year, he earned a living operating to and fro between Guwahati Airport and Shillong.
On the second last day, we gave a lift to an Israeli couple, they didn't understand Hindi and the driver couldn't speak English. So I became the translator between them for a day. He was the talkative one. No doubt, my translation job was restless. In between all this, he smiled at me saying, I remind him of his wife. She helped him in English the same way I did.
We were both relieved of doing well on the trip, though exhausted. We stopped at a wine shop to grab some beer. He wasn't a regular drinker and me neither. Yet a little celebration kicked in.
On the last night, we were in the most remote location and found just one option to stay. There wasn't much staff (only three of them). They had only two rooms available. As the other rooms were under renovation. Like all the other days, I wanted to check the driver's room first then mine. But they said he would have to sleep in the car which I disapproved of. I decided to take the bigger room of the two, which had two separate cots on the opposite walls. I asked him to occupy one of them.
We got some snacks, enjoyed our drinks while he spoke non-stop as usual. I was tired and hadn't eaten much in the day, hence I passed out. He cleaned the floor and the area. I was embarrassed and he laughed. He even tied my hair. I laid down for a while and he went out to smoke.
By the time dinner arrived, I was nearly asleep. He tried to wake me up and I refused. We had ordered together. I asked him to have his portion, and he kept saying, 'I can't eat without you, if you are not eating then how can I eat.' In all this chaos, I woke up to find him sitting on my bed. We agreed to eat later on. After some minutes, he said something which moved me. He wanted to lie down next to me on the same bed. I resisted and kept resisting. He said he was feeling bad that the trip is ending, just wanted to spend some time close, and promised that he won't touch me. I refused and hesitated the situation we were sharing. By this time we had built up enough comfort zone with each other but not enough to sleep next to each other. Yet I allowed him and pushed myself to the corner. He started with his stories about the people he had met. He showed me the pictures of friends and family and a very few places he had visited on his phone. Then he cracked a joke and while we both laughed hard, he snugged and kept his hand on my waist grabbing it gently. I pushed him away. He affirmed that he won't go further. I was stringent and asked him to move to his bed immediately.
He got off the bed and apologized. The lights were off still I could see his face with a weak flash that was piercing through the window panes. He didn't feel good about himself at the moment. While I tried to act normal and not have eye contact with him, our eyes still locked into each other for a second or maybe less. He smiled and pulled the blanket over me, caressing my hair he said, 'Goodnight' (oh I started to feel relieved) and then he planted a peck on my forehead. He left the room.
The next morning we left for the airport. There was complete silence in the car. I kept looking outside the window avoiding any conversation about the last night.
'Sorry for making you uncomfortable last night, I am sorry. I don't feel good about myself. I am as embarrassed as you.', he said with tears in his eyes.
Yes! This is why I was looking outside the window.
I was broke. I felt terrible. Reason? Maybe, because he grabbed me by my waist? Or because the bond that we had built in those 8 days shattered?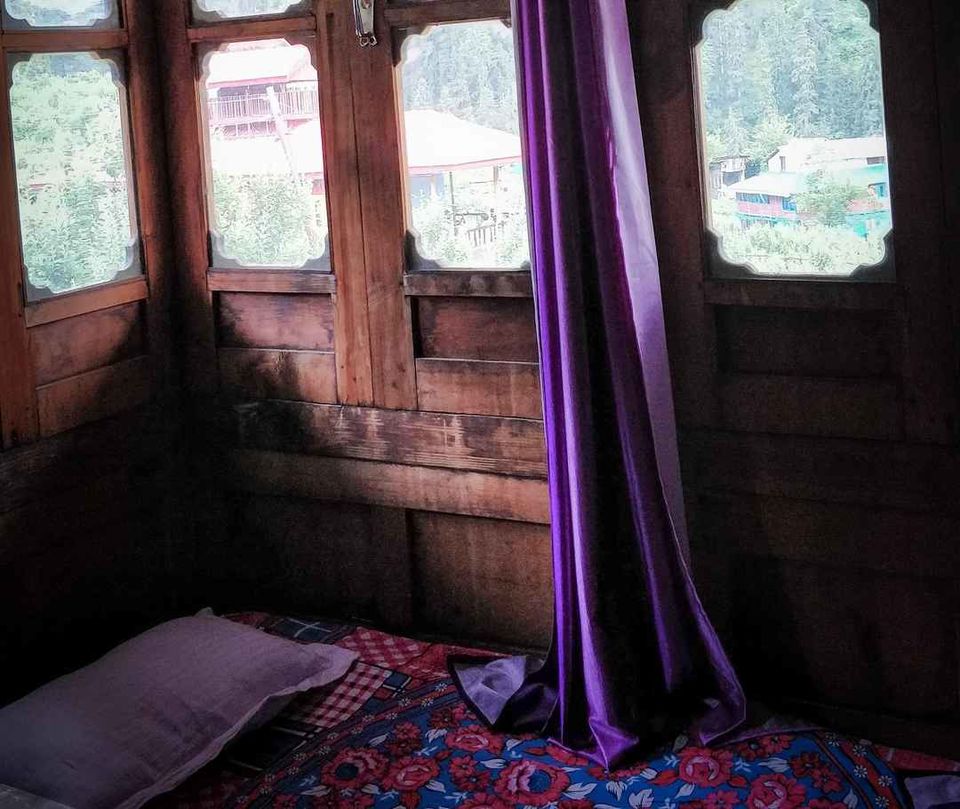 Nov 2019
As soon as I entered this remote village in Darma Valley, I realized I was the only tourist. Even the locals had migrated to lower regions due to the winters. 'Hello madam', called a bunch of men. There were 4-5 of them. I guess they were enjoying meat with local wine.
Aao khana khao humare saath', that was enough to make me uncomfortable because where in India a woman feels confident passing a group of drunk men?
The sun was setting, I had no option but to stay for a night. I inquired about some stay options to the one who at least looked sober. I wasn't hungry (or maybe I didn't feel like eating), all I wanted to do was sneak in my quilt.
I was provided a place in a half-constructed wooden shelter or a destructed one. Before I could settle down, 3 of them joined me with absolute energy asking 'kya banaye aapke liye khaane me'. Even though I kept refusing, they started preparing the food. Later they played regional songs and got some local wine. Soon some more joined, the ratio became 5:1. While I was imagining the worsts which could happen, one of the five, lid the bonfire and started dancing. 'aap humare gao me aaye ho, humare yahan jo bhi mehmaan aata hai uske liye hum dance karte hai.'
I didn't know to dance but I couldn't disconnect myself too. Gradually I became a part of them. While some of us didn't stop dancing, others became the cheerleaders. The night was spent by the fire, giggling, sharing, and bonding.
Feb 2020
On the eve of the trek start date, he knocked on my door to inform me that all the other trekkers had canceled/postponed their booking. He asked me if I wished to trek, I agreed without a doubt and even cheerfully. We spent days trekking and exploring together, talking about various treks in India and his home in Nepal. We halted at different locations each night, all of them being homestay. Except for one day, we had to stay in a desolate cottage somewhere in the woods. A tiny man in his late 60s was staying here alone. He was a caretaker of the property. There were 4-5 big rooms. Windows larger than walls, doors that made strange sounds every time they were moved. There wasn't any electricity in the cottage. I requested the guide to sleep on one of the three beds as the room I was staying in had 3 beds stretched out on three walls.
The night was getting shadowier, thunderstorm outside made an echoing sound inside as if the walls of the cottage were arguing. I was feeling cold and struggled to fit myself in the sleeping bag and the quilt. With the low light of the phone screen, he noticed me fighting with my situation.
He woke up and walked closed to me. He started instructing me about wrapping myself. And then suddenly he bent over me.
Before I could even move, he lifted my back from one side and pulled a part of the sleeping bag that was tangled there. Then pushing me down (like how you stuff the chicken in a chicken momo), he closed the zip of the bag, saying 'Daro mat choti behen jaisi ho meri, thandi lag rhi thi isliye aaya uth kar'.
He moved back to his bed. The comfort of his sleep stated his intentions were pure. And I enjoyed the music of his snore for the night.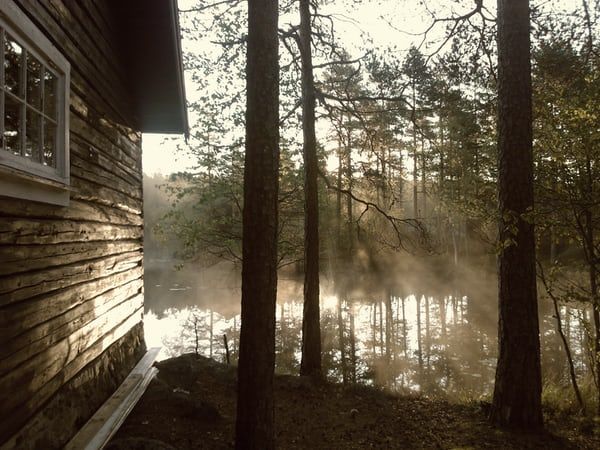 These are some of the sweet-bitter experiences. And I hold my arms wide open to embrace new ones fiercely.
However, I don't want to set a definition of 'Safety'. I leave it up to you to decide what is safe or what is unsafe.
Multiple factors together cause an unsafe or unforgiving experience. You just have to be aware, not incarcerated.
Indeed my heart is full, not with the peculiarities of rights and wrongs but the relationships I have built traveling. While I continue riding, the only weight I bear is to sustain these connections.
Don't cage yourself in 'what ifs', come out and you might learn to fly beyond the insecurities.
Have something to say? Please comment below. Would love to read!