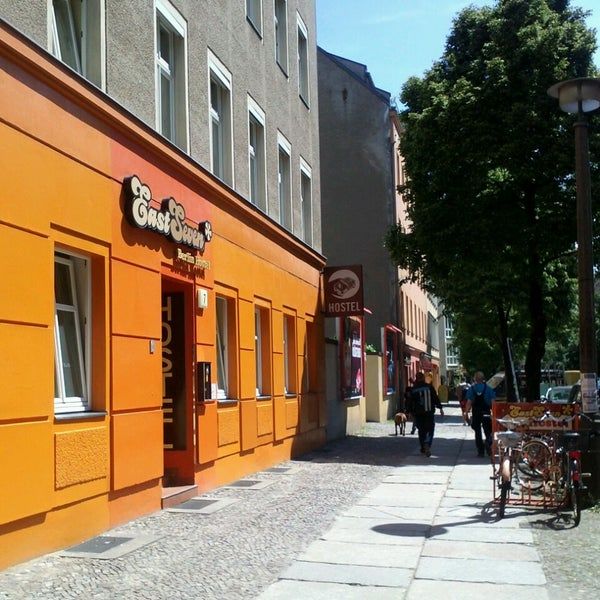 A plethora of freebies thrown in, affordable and a hot-spots for meeting travelers and swapping experiences. These were the picks for me in my first ever hostel stay experience while traveling. What staying in hostels does to your traveling and how it just adds a flavor of unmatched experience, that is something I would like to talk about. Traveling to Europe alone was nothing less than an adrenaline rush to me, at the same time staying in hostels made it even more thrilling. Less did I knew then that for something which I was reluctant and unsure, it will turn out to be the highlight of the whole trip experience.
As I was traveling to reputedly expensive countries in Europe, namely the Netherlands, Switzerland, Germany, and Spain for 17 days, going pocket-friendly was the main agenda. Accommodation happens to be the gruesome issue here. However, with the kind of traveling I prefer, this was very clear in my mind that booking a hotel is not the cliched thing I would like to do. Then, 'Hostelworld' came to my rescue. Drawing travelers and globetrotters from all over the world, it had everything I wanted: comfort, cleanliness and a lively vibe, all at a good price.
Shout out to 'Cocomama' in Amsterdam, 'Eastseven Berlin' in Berlin, 'Oldtown Hostel Otter' in Zurich and 'Hostelone Paralelo' in Barcelona. I just couldn't have asked for more with the kind of stay and overall experience I had there. Some people prefer hotels over hostels as they don't fully understand what a hostel experience is like. To this, I would like to add that the quality and characteristics of hostels vary widely and so do one's research. Comfortable and cleanliness was my main concern. However, hostels can be quite comfortable and people respect each other's space. Also, every hostel a vibe of its country in its architecture and structure.
I booked a mixed dorm in my every hostel stop. This means there were several beds in a room, and I booked a single bed. This meant I was sharing my room with at least 6 people. Sometimes there is one bathroom in every dorm (as was the case in Amsterdam, Zurich, and Barcelona), while in other hostels there are shared bathrooms facilities in wings (as was the case in Berlin). As I said cleanliness happens to be the main concern with people in regards to the hostel, whether bathrooms will be well equipped and clean, whether the place will be crowded, how will I get ready as there is single for all and whatnot. Even I was crowded with all these questions in my mind about the bathroom facilities in hostels. I am that person who ends up controlling my bladder calls because I just can't use public toilets.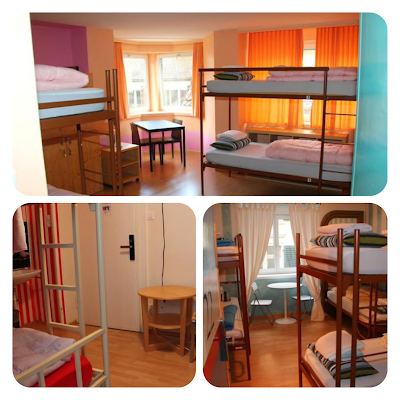 Dealing with this anxiety was difficult. However, to my amazement, wherever I went, I didn't face any issue and anxiety slowly dozed off. From proper maintenance of toilets and rooms, changing hand towels every afternoon and proper sanitation maintained, hostels I stayed in had the best of the facility. To top it all there were hairdryers and sanitizers for usage in bathrooms.
Living in a hostel is for those eyeing at minimizing on spent and maximizing on experience. hostels are probably the best way to socialize and make unforgettable memories in your travelogue as the conversation you have here on eating table, chilling sofas, serene balcony, over pub and day crawls with random people are often unfiltered, unjudged, unplanned and definitely enriching that will leave you introspecting. A fully-stocked kitchen and a lounge area encouraged travelers to mingle, have fun and sometimes even plan a whole day with them. Travel-talks, social events, and parties were the highlights of my hostel stays.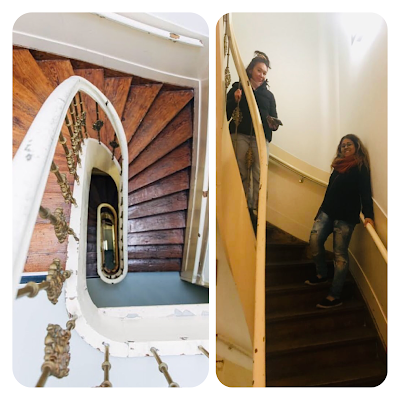 Amidst all this, one thing that baffled me was this business of hostels. The staff so good, amenities amazingly good (free meals, wifi, access to common spaces), these hostels have a vibrant and amiable young staff that appeals more to travelers. Some are doing it as a part-time, some doing it as a full time, I myself once felt the drive to do it. That's another Indian taboo broken there and then! from getting a place to stay in, a good earning job to meet your needs, getting to meet so many people every day and chilling with them as one of them and lastly free pub access that covers your personal life needs as well. A perfect blend of professional and personal life, what is there to ask more then.