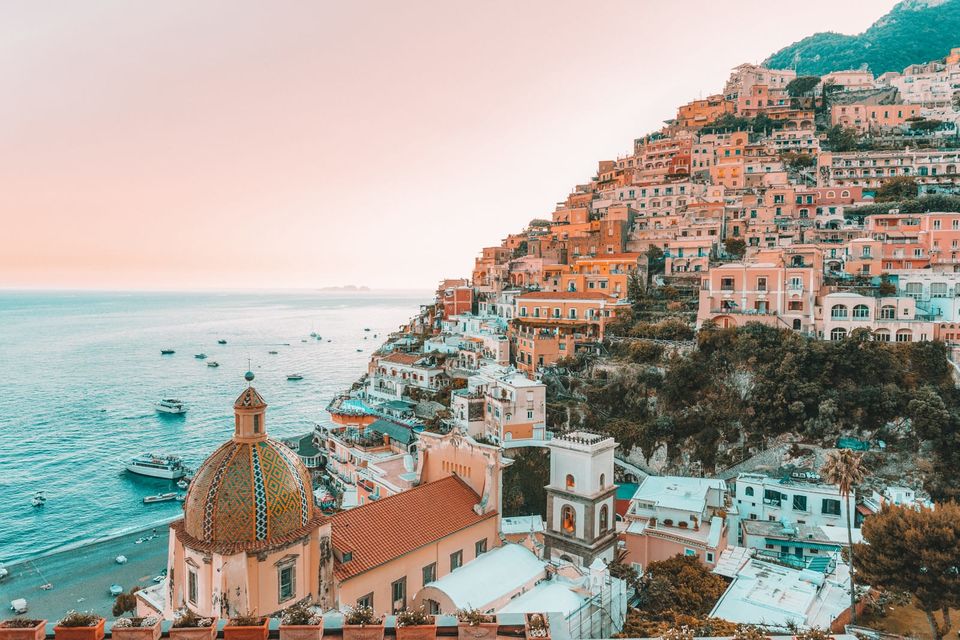 Where to stay to sleep? Why should we look for a hotel when we are travelling? What area is safe? And thousands of other questions that arise when we are looking for accommodation. Personally, I suggest you check the Torre San Vito the Hotel which have classified the lodging in some major areas that I define below:

BEFORE YOU BEGIN HOW TO FIND A GOOD HOTEL?
Much of our money, sometimes, goes in the lodging, to look for a cheap or free place, I recommend:
• Find where to stay for free on Couchsurfing. It is a network of travelers from all over the world who receive other travelers in their homes with the only condition that they bring them a reminder, make them typical food, talk with them about their cultures or practice a language, it is ideal for locating, your culture and save a lot of money.
• Hostels they are the cheapest places where you can stay because you share a room with other people. It's ugly? NOT AT ALL. I always use them, the people who attend these places are travelers par excellence
• Search the calendar. All the accommodations, whether hotels or hostels, have a calendar so you can book, explore that calendar month by month to see which days it is cheaper to stay.
• Compare hotels prices in Online Company. It is a website that has just been released to the market that allows you to compare the same room in many existing web hosting, right there you can see which web is offering the best rate and book through that web.
STEP 1: WHERE MUST THE HOTEL BE LOCATED?
This was my first concern when I started traveling alone, where the hell is a good location to book a hostel or hotel? I have a known hotel where you can try. I experience was amazing when I first travel in Italy.
The hotel village Torre San Vito is a hotel in Gaeta on the sea, surrounded by the green of the Tyrrhenian coast, near the Regional Park of Ulysses Riviera.
It is located 5 km from the center and 4 km from Sperlonga, on the shore of the splendid beach of Sant'Agostino in Via Flacca 22.150 km, with a golden sand promenade and rocky coastline.
It offers its guests comfortable bungalows, solarium area, private parking, bar and restaurant, free Wi-Fi zone, entertainment service for adults and children from July 1st to mid-September.
GENERAL TIP: Draw your route in Google Maps so you can see which area is best for you.

Important point to consider
• There are countries and cities where hotels and hostels are really very cheap, for example, in Bangkok book a hostel for 80 pesos a night with breakfast included, as you look, you will be aware and familiar with the price scale of the city you go to, BUT, if you see a hostel or hotel TOO MUCH CHEAP to be true in that destination, DOUBT. Many times these lodgings are located in areas that are not very safe, so it is convenient to investigate the area where they are. When I went to Belem, an Amazonian city in Brazil, I saw a hotel in a cheap mega private room, something like 150 pesos a night, I booked it and as I was getting closer to the hotel area, I realized that it was not the area Most beautiful in the city, I ended up in the center where the drug dealers and prostitution were, nothing happened to me, but I could have investigated the area a bit, I won the roe.
STEP 2: I ALREADY CHOOSE ZONE, NOW WHAT ARE THE FIRST 5 BASIC THINGS IN WHICH I FIXED TO RESERVE A LODGING?
To book a hostel or a hotel (mainly a hostel) I notice a lot of things. I am going to guide you a little in my mental process to choose it that, until now, has never failed me and I have found very good places at excellent prices:
• SECURITY: Maybe I'm paranoid, but first I notice that the hostel ideally has a rating of 90% or more in security, and very fucked that has not less than 80% (depends on the city). What do you mean for sure? That there are no negative reviews that your things are stolen, that there are locker's where to store your valuables and that you are not in a dangerous area.
• CLEANING: I'm not fussy about cleanliness, so to speak, but I would not like a cockroach or a dirty bed to come out, so I'm sure that in cleaning, the place does not have a review below 85%.
• LOCATION: Before reviewing these points, I already made a thorough analysis of which place is the best to host me based on the points I mentioned before, BUT, I review this indicator again to see that I have actually made a good choice and I see the reviews of the travelers. If the indicator is below 75% I immediately discard it and prefer to move to another place near the same area and, if I do not find a good place in the same area, I look for a different one as long as, as I mentioned above, I stayed about one meter, the train, the airport, the party or other tourist attraction.
• FACILITIES: That they have Wi-Fi or computers, credit card payments and breakfast are a MUST for me. The WIFI for me is important just because as I travel too much, I need to dedicate a few hours of my day to work and it is imperative for me to connect to the Internet. The payment by credit card works for my bank to give me a better transaction in the exchange rate and can save money and breakfast because, besides being the most important food of the day, I need to have breakfast well for endure the walk all day, maybe not as I eat when I travel, but if I do not have breakfast, I do not surrender to fulfill all the activities that I schedule on the day.
• ATMOSPHERE: When I travel, especially if I go alone, I love to talk with other travelers and know their stories. I always end up talking to people who have super interesting stories to tell like the Argentine girl named Roxana who told me that she worked a lot for six months and traveled another six months. Therefore, atmosphere is the qualification that other travelers give to know how friendly people are and if the place organizes activities to integrate travelers. For example, one of the hostels where I stayed in Rio de Janeiro organized two hours of Mojitos for FREE!!! It was very nice that honestly. In the hostel that I stayed in Berlin, I organized a free historical tour of the city that was also very good.
STEP 3. MAKE RESERVATION
You have already chosen a good area, you chose a good place and you are ready to make the reservation. The vast majority of accommodations only charge a percentage of the total rate and upon arrival you pay the rest. If some place asks you to pay 100% in advance, check the cancellation conditions well and why they are doing it, for one simple reason: We do not know the country we are going to and being cautious never hurts.
STEP 4. I ALREADY MADE THE RESERVATION, NOW WHAT?
When you have already made the reservation, I recommend you check the following information two, three or even four times to make sure you did everything right:
• Check that you have properly booked the dates you travel. I know it sounds silly, but even it has happened to me that I have made reservations for a month that is not where I will be traveling.
• Check the political situation in the country. Is not more! There are times when countries have internal conflicts and there are usually guerrillas, attacks, international conflicts, etc. If you see that the situation of the country you are going to is very complicated, I think it is worth not risking your safety, if you see that there are conflicts, but only in one area, check where you stayed and verify that you are not in that area. The same thing I'm doing right now that North Korea mobilized its troops to the border with South Korea or a few days ago there were terrorist attacks in Bangkok.
STEP 5. ENJOY!!!
It was time to travel, then, enjoy the most of that experience because they do not repeat twice in the same way. Talk with everyone, make friends from all over the world, know cultures and ways of thinking in other countries and learn the best of all. I think this is the reason why I most love staying in hostels. In the hostels the people are very open, are willing to talk, tell you about the history, culture, customs, and politics of their countries and learn too much.
So here comes the super guide to find a good accommodation in other parts of the world. If you liked it, like my Facebook page and follow us on Instagram to find out more valuable tips to travel at low cost around the world and or create a life that allows you to travel.