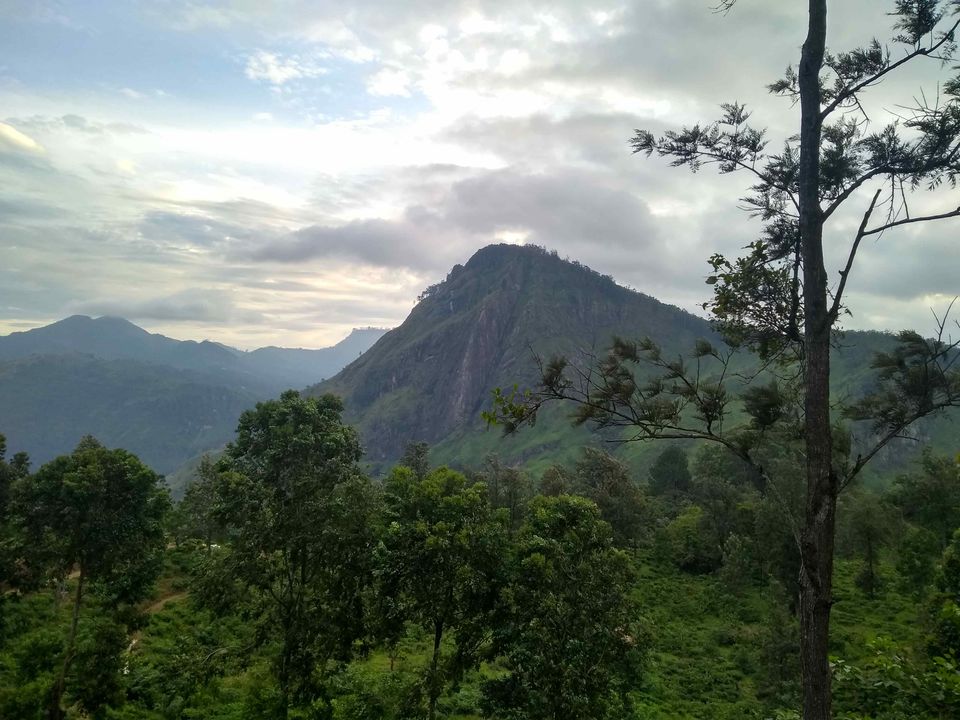 Imagine this: You go to a different country for the first time. You are careful about the rules and avoiding talking to strangers. You catch a train, and suddenly a group of people start singing Hindi songs and playing drums. Everyone in your train coach is dancing to Hindi songs.
Damn, won't you feel at home suddenly?
What's next? You join them too and dance for hours.
That's what a train ride in Srilanka was for us.
P.S. Srilankans love Bollywood.
Srilanka is a budget-friendly destination. So a trip to Srilanka will cost even less than a fancy trip within India.
Don't believe me?
Here is a detailed itinerary of 6 day Srilanka trip done under 20000 INR per person. I am sharing the itinerary first, and cost breakup is towards the end of the blog
We boarded an Air India flight from Chennai to Colombo. It is a short flight of one and a half hours. From Colombo, we hired a taxi to Kandy.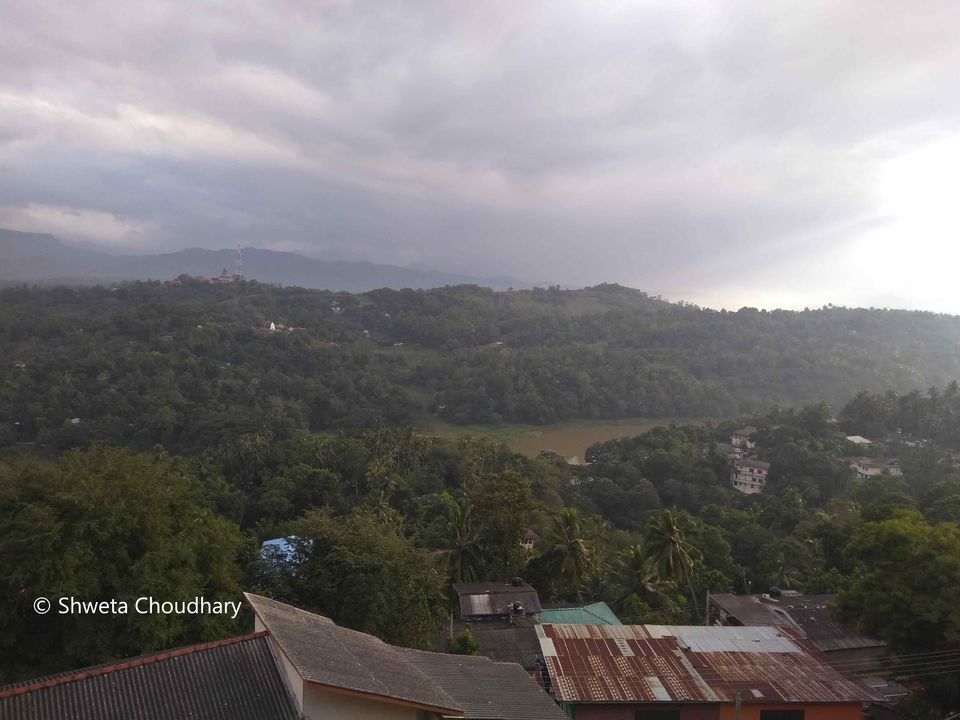 Kandy is a sacred city famous for temples. It has many beautiful resorts with mountain views. We also got one at a reasonable price.We tried the Srilankan meal for the first time. It was close to South Indian food yet different.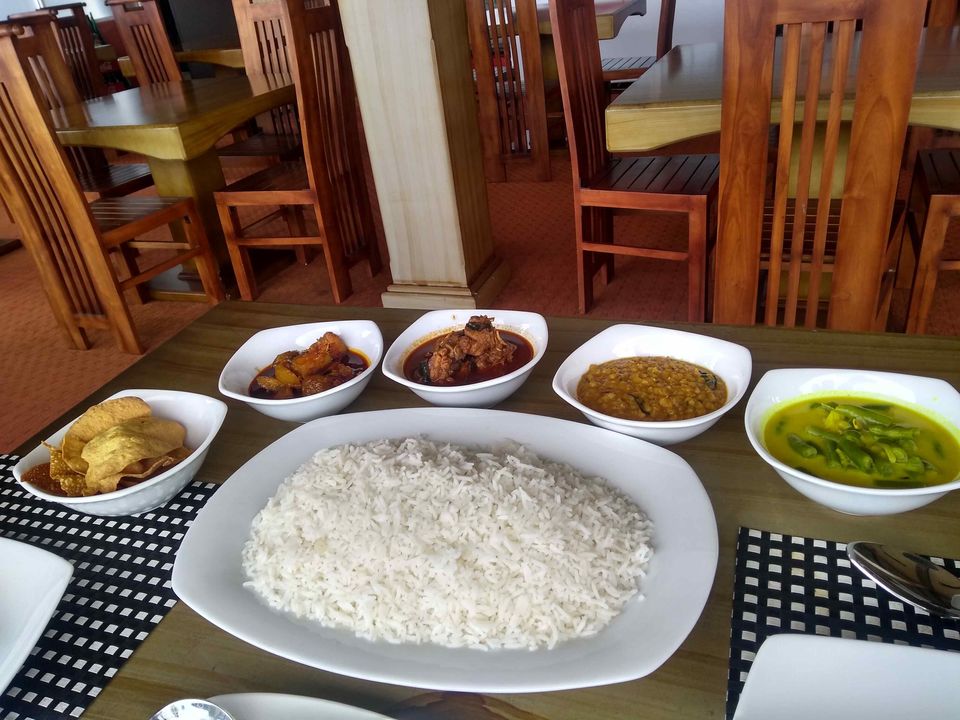 The elaborate meal costed 250 INR plus a view to die for. What a steal deal!
In the evening we visited the famous Temple of Tooth Relic. A common mode of transportation in Srilanka is TukTuk which costs less than 150 INR an hour. This temple holds immense religious importance for Srilankans. It is situated near a lake and surrounded by greenery. A stroll near the lake is a must.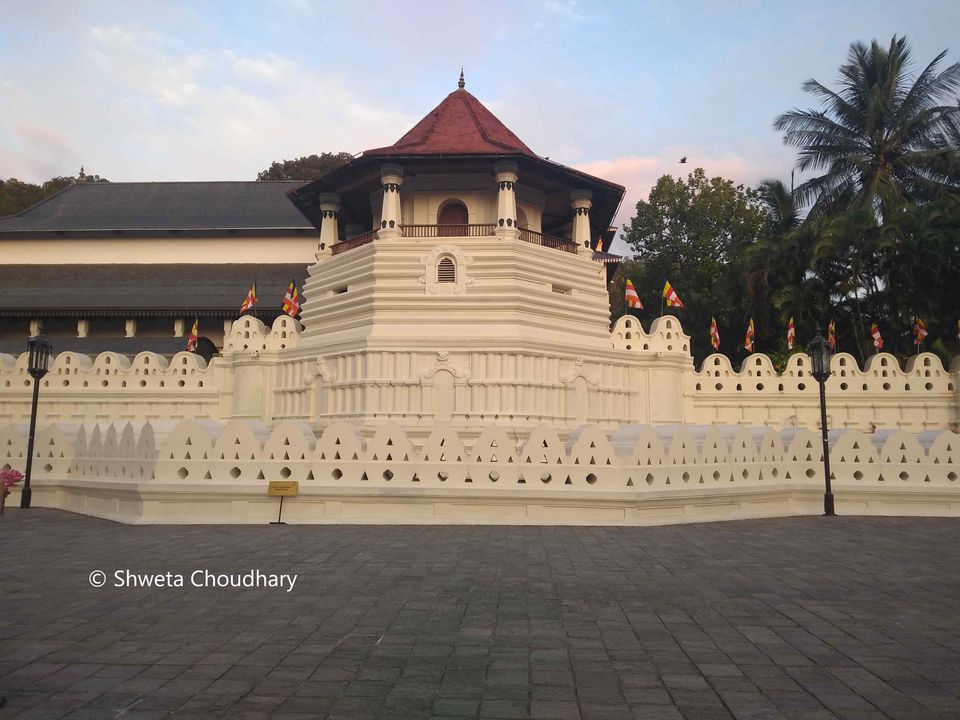 There are many cafés nearby if you love café hoping.
On Day 2, we visited the famous Buddha Statue. The place is peaceful and also offers a good view of the town. Then, we went to the picturesque Kandy viewpoint.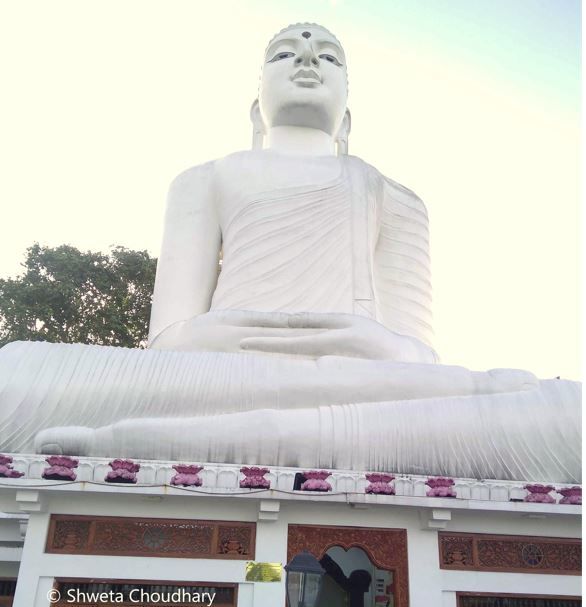 While walking around the Kandy viewpoint, a small overcrowded food stall caught our attention. It had many snack options, and we picked polo(Jackfruit) cutlet.
Oh my god! It's the best dish I tasted in Srilanka. If you want to take one thing from this blog, please try polo cutlets when you visit Srilanka.
Train connectivity is good in Srilanka, and the tickets are pocket-friendly. We boarded a train from Kandy to Nuwara Eliya. The train is on a mountain route, so it ran slowly and crossed many tea plantations. It felt like a toy train- the one out from childhood stories.
The best part of Srilanka started here. We met a group singing Hindi songs. Srilankans love Bollywood. We sang and danced for the entire journey with strangers who felt like friends.
Pro tip: You cannot book train tickets online in Srilanka. So go to the station early and buy tickets.
By noon we reached Nuwara Eliya — the Little England of Srilanka. It is perfect for a romantic getaway. First, we visited the famous post office, then Gregory lake. Despite being artificial, it is the most beautiful lake I have seen. A lush garden, birds, trees, mountains, and old colonial buildings surround the lake.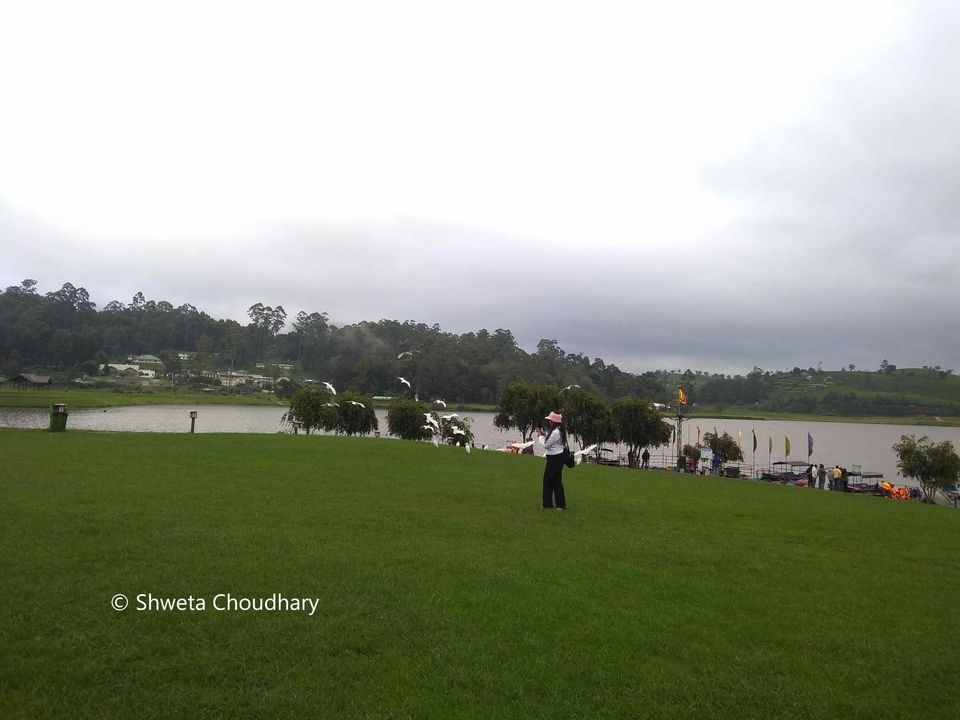 We boarded another train from Nuwara Eliya to Ella, which was another 3-hour ride. In the evening we visited the famous Nine Arch bridge, known as a bridge in the air and famous for its architecture. Then we did a short hike to Little Adam's peak.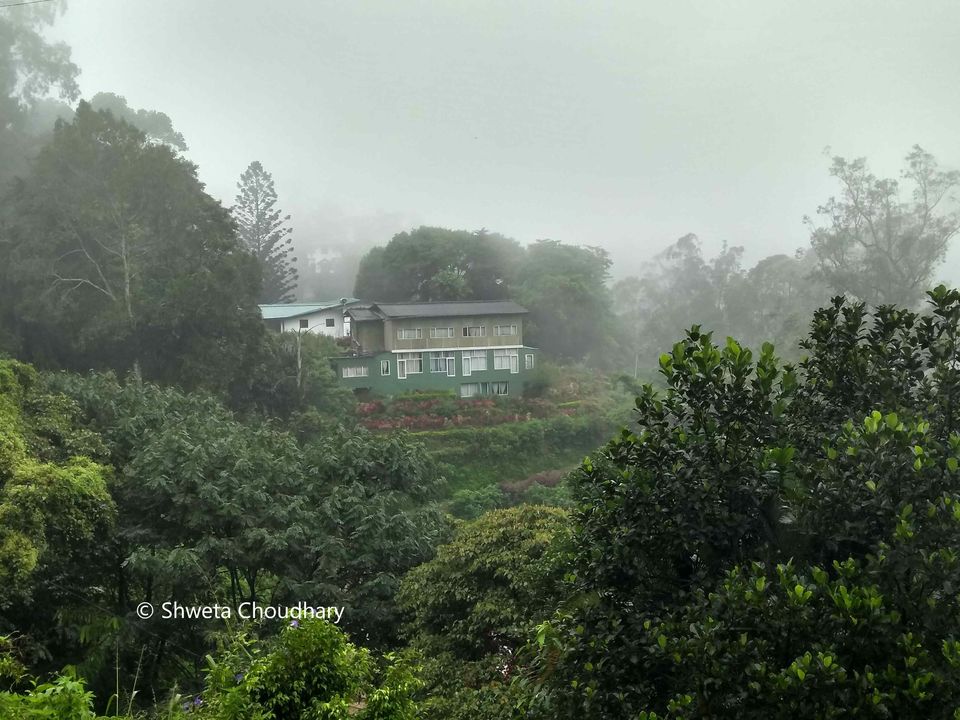 The Tuktuk driver was friendly, and I told him I feel like drinking good ginger tea with milk. Mostly you get black tea and English tea in Sri Lanka. I didn't like both.
He stopped at a small house on the way back. The house owner had a cow, and she gave us milk in the bottle. He said you could make tea with this when you get back to the hotel. Sometimes strangers win your heart. We reached back hotel and drank ginger tea after good three days.
We booked a shared cab to Mirrisa. Mirrisa is my favorite part of the trip as this is the most beautiful beach visited so far.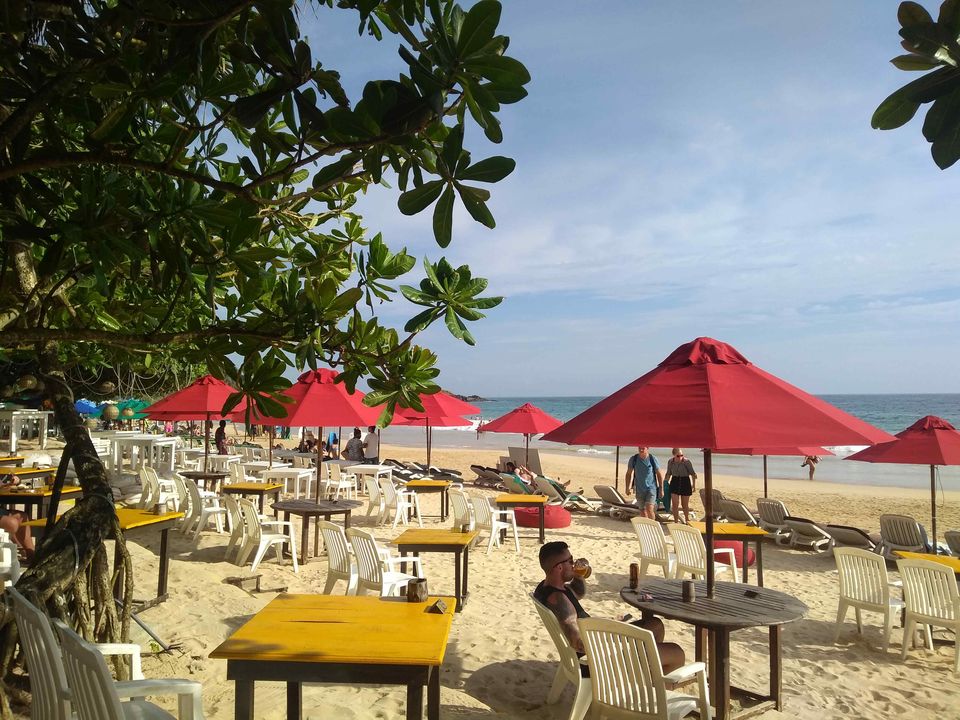 The entire beach looked like a big party you don't want to miss. We sat there for hours admiring the sparkling blue water and binging on Italian food.
Mirissa is famous for snorkeling, scuba diving, and whale watching. We tried snorkeling and for the first time, I saw life underwater. Beautiful beyond words.
Over the internet, I read secret beach is a must-visit. It's a hidden beach you can behind after walking for almost half an hour. But the effort is worth it.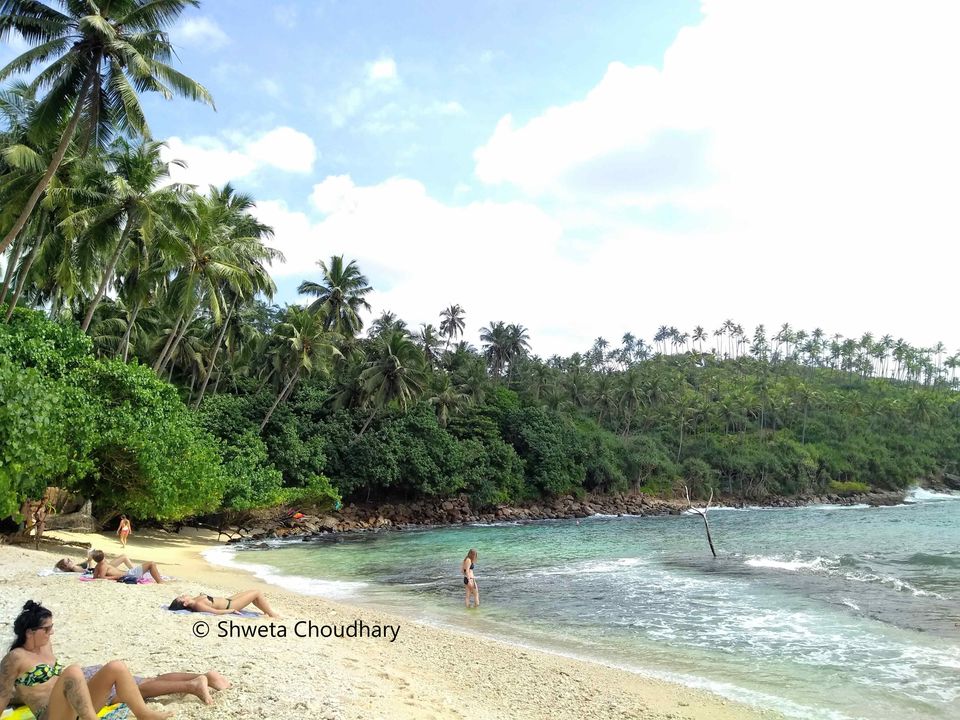 My jaw dropped, looking at the blue water. It was so pure you don't even wish to dip legs but admire it. The beach has one café which had yummy pizza.
The secret beach was the perfect end to our trip, and we boarded a bus to Colombo and came back to Chennai.
This six-day trip to Srilanka is one of my favorite trips. Wholesome and budget-friendly.
Cost breakup(For two persons) -
Flight - We booked a round trip from Chennai to Colombo, which cost around 14500 INR.
Transportation - From Colombo airport, we boarded a taxi to Kandy, which cost around 3000 INR. This taxi commute was the only significant travel expense. Rest of the commute we did by Cab, Train, Tuktuk, and Bus, which cost around 5000 INR. So total 8000 INR.
Hotel - A room for two with air conditioning costs around 1200 to 1500 INR per night. The total hotel cost for 5 days was 7000 INR.
Food - We tried a mix of Srilankan, continental, and Italian cuisine. The total cost of food for 3 days was around 8000 INR.
VISA - We applied for VISA in advance, and it cost 2500 INR. VISA on arrival is also available for Indians.
Total 40000 INR for 2 persons, 20000 per person for 6 days 5 nights trip to Srilanka.
You can further bring the cost down by staying in hostels and using public transport.
In short:
So are you on the fence and still thinking about going to Srilanka or not? Go for it. It's diverse geography can give you a varied experience in just a week.
Happy travelling!