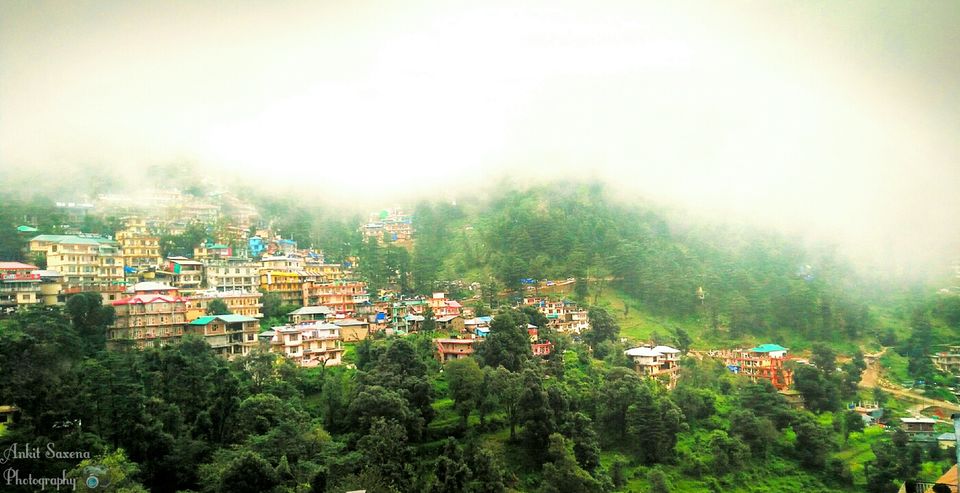 I grabbed a cup of tea and quietly skidded Into my blanket on a rainy evening in a small town located in Dhauladhar range of might Himalayas.
Gazing at the fine outline of the beautiful snow peaked mountains pushed me harder to get as closer as possible to them.
Thanks to the www world :-) it took me just a cup of tea to plan my TRIPOTO Mcleodganj, yeah the closest I could go on that day.
A pack of chips and a glass of milk was enough for me to fuel upto the miracle town. 
The first look of thia town was mesmerizing and I was struck by the moment.  Walking through the clouds was no less than the feeling a bird would have while flying through them.
Soon after a stroll around the market square, I started craving for some good food.
The hunt came an end at Cafe Carpe Diem which offered a comfortable low seating cushions laid on ground with a of cover photograph.
Trust me, I can spend hours here looking at the mountains and tasting the variety of tea that these guys have to offer. A true paradise for tea lovers.
The food is good and very economical. It ensures that you tummy and Wallet, both remain filled.
Well..  I am loving this.
💙The View...  The Cafe....  The Tea... The Breeze💙
Cheers!!
Live up