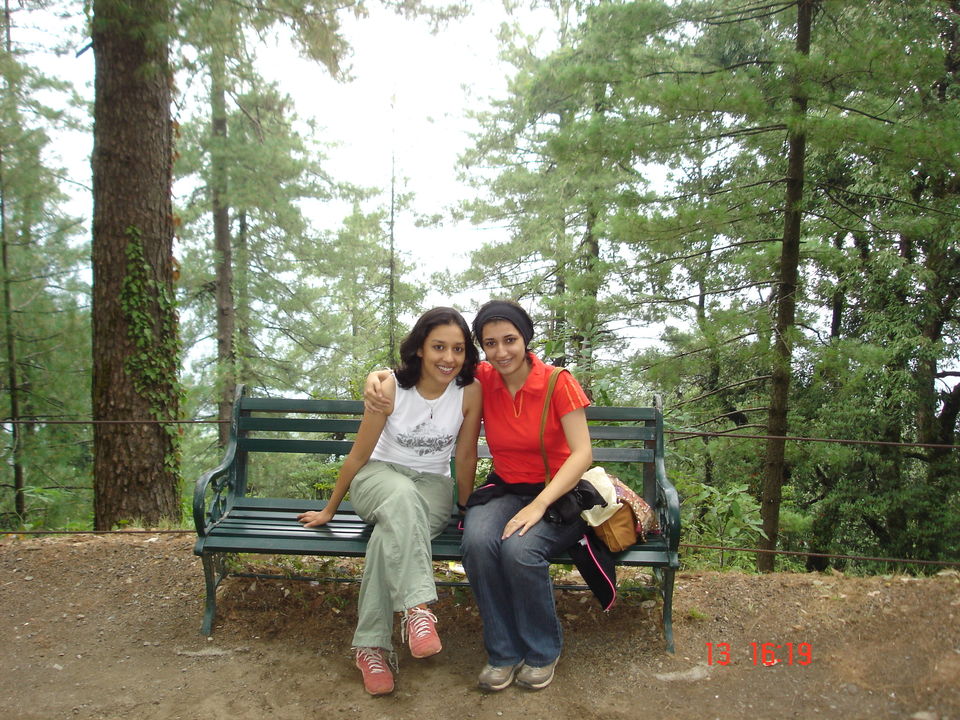 Nestled in the lap of the Himalayas is the erstwhile capital of British India - Shimla , the queen of hills. And there is no better way to discover the town other than on foot.
I'm mountain baby, quite literally too as I was born and raised here in the divine mountains. Nothing brings my heart more peace than just wandering in the woods guarded by the mighty mountains. Ergo, my perfect day in Shimla begins with a walk in the woods. I usually begin walking from Navbahar towards the Mall Road.
If you really want to feel, breathe and absorb the soul of Shimla you have to get lost in the forests that surround the main town. I've walked through these forests quite a few times, but I can never get enough of them. If you want to see the beautiful colours of the fall - oak trees with red and yellow leaves or blood red rhododendron flowers or the good old mysterious deodars that stand tall and wise you must take a walk in this forest.
It looks right out of a Tolkien novel- no less than the shire. And yes walking through this forest will make you as cheerful as a "hoppity - skippity " hobbit . It is a 5 km walk and all I need  is a good pair of walking shoes and a bottle of water . I love stepping on the dried leaves that cover most of the road. If I'm lucky I find the crisp ones and I love the sound that they make when I step over them. This walk always makes me feel rich, makes me realize that there are some things that are priceless, some things that money can never buy.
No amount of money and no riches can give me the peace I get from this 5 km stretch . Its like pilgrimage! The road is a little deserted but completely safe. I have to watch out for the monkeys sometimes, but they always mind their own business. You should never look them in the eye (and you could say a quick prayer to Hanumanji too!) Before long I reach the mall road,warmed up from the walk -a little because of the exhaustion, more because of the cheer.
Also a little hungry. My usual pit stops to grab a bite would be either Krishna Bakers for their sumptuous momos or Wake & Bake cafe for a steaming cup of coffee and some finger food. They are both great places to eat, although the service at Wake & Bake can be a little slow sometimes. After a quick snack I head back to the forest, playing Bob dylan on my Ipod - happy, content and at peace. It is after all the perfect way to spend the day in Shimla.
The momos are out of this world. Steaming hot and very delicious!