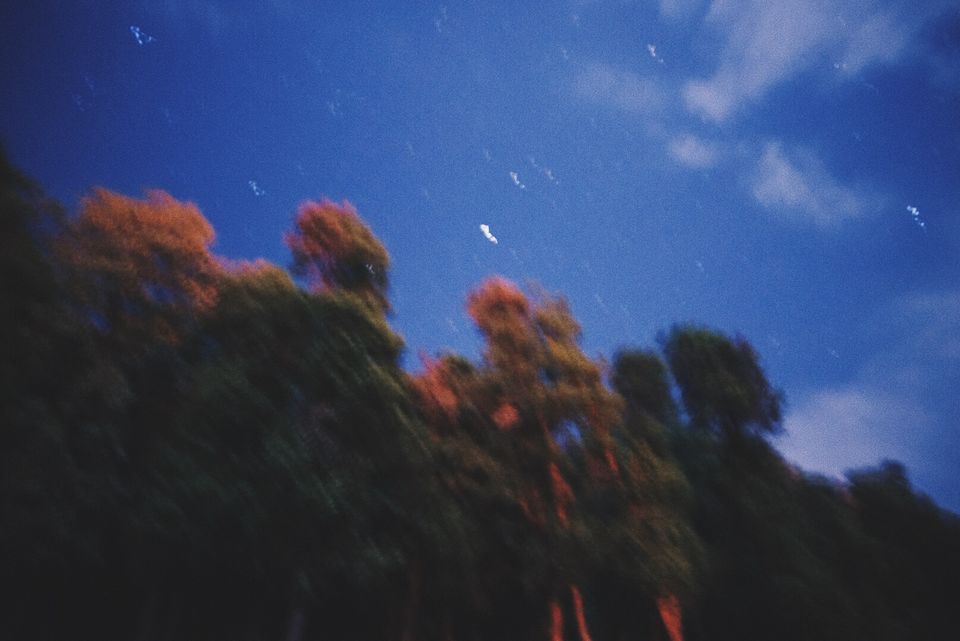 Not long ago, we decided to ditch our usual weekend rituals to head for something a little more exciting. Nag Tibba, just a couple hours from Mussoorie is a relatively rare spot where nature is still at full work, preserved in a unique way. Also known as The Serpents Peak, it's the highest pinnacle in the lower Himalayas of the Garhwal region, located at an elevation of approximately 3050 m above the sea level.
The overnight journey to Dehradun left us wanting for more. We woke up to an overly blue drive to Pantwari, which is the base point for the trek. The next few hours saw us running through the woods, with freezing cold winds, and wide empty spaces all around us. As the sun went down, we found ourselves a spot at the basecamp and decided to stay the night. I've always loved camping in the wilderness. There's something so primitively intimate about finding new trails, and sleeping under the stars, that makes me feel right at home.
The next morning took us the peak of this trail. The calm of the forest, the mist on the trees, bundled with the sound of our own steps, made this no less than a discovery showcase. Nag Tibba trek is a wild, wild experience. Go out there and tap into the remoteness, find ways to explore the corners of this very special place.