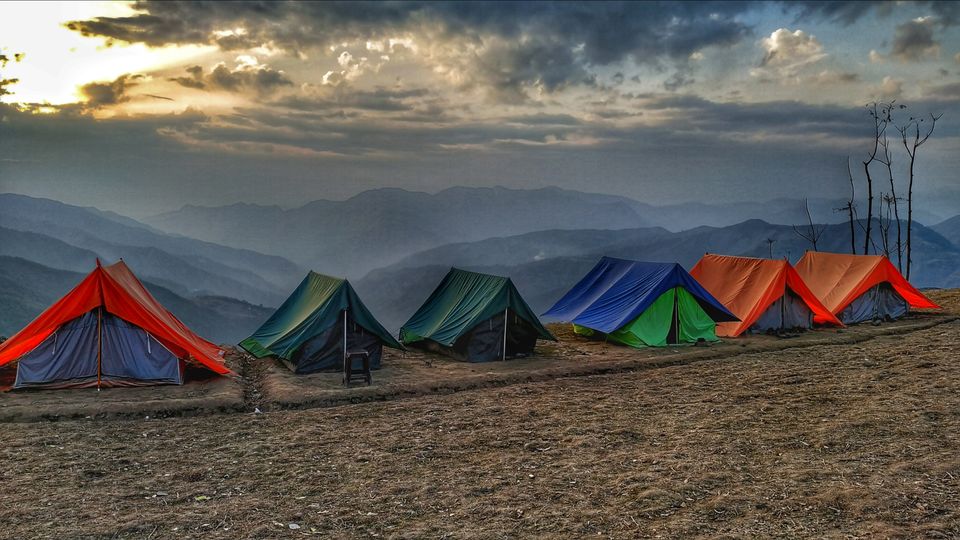 Our driver is a regular to this village, so he knew all the routes and everything. He dropped us really early than expected. We were in Pantwari around 6 AM.
Pantwari is a small village around 3-4 drive from Mussoorie in Uttarakhand. This village is the starting point for the Nag Tibba Trek. Also the last point, any essential shopping, ATM and other usual things.
We relaxed in the rooms provided by Mr. Chahuhan, got freshern up, had out breakfast. We were ready to leave by 10 AM. Mr. Chahuan introduced us to our Guide, Rohit.
We started our first leg of trek to our bas camp site.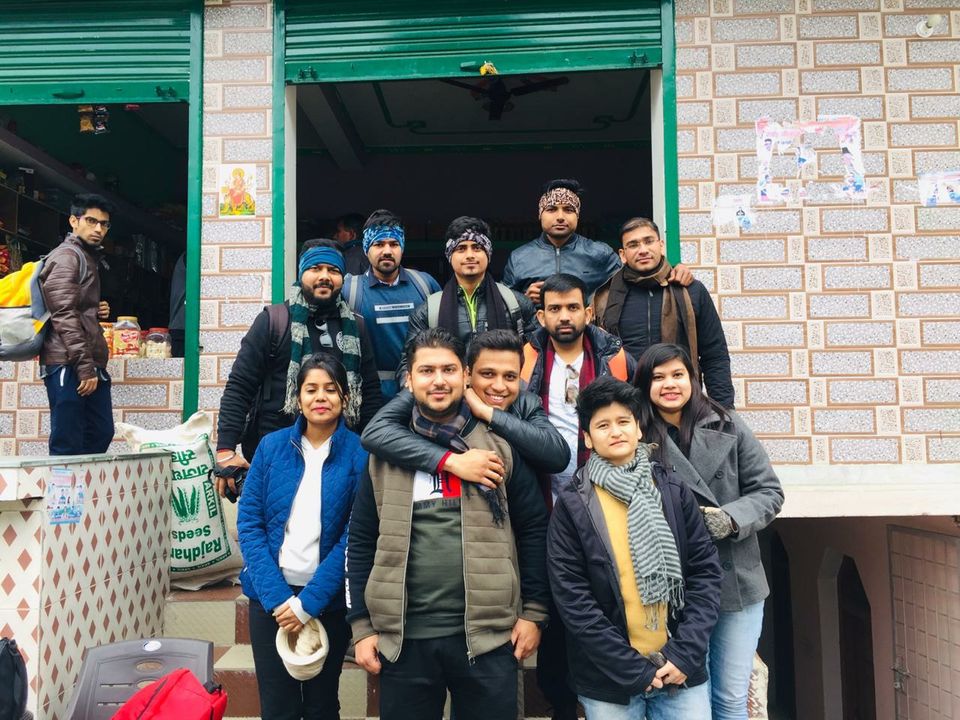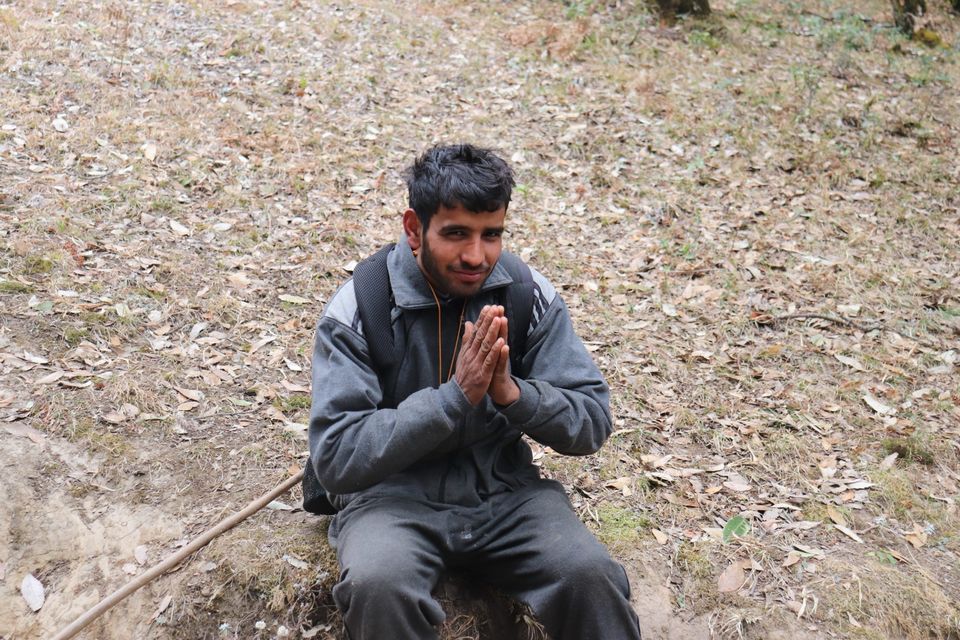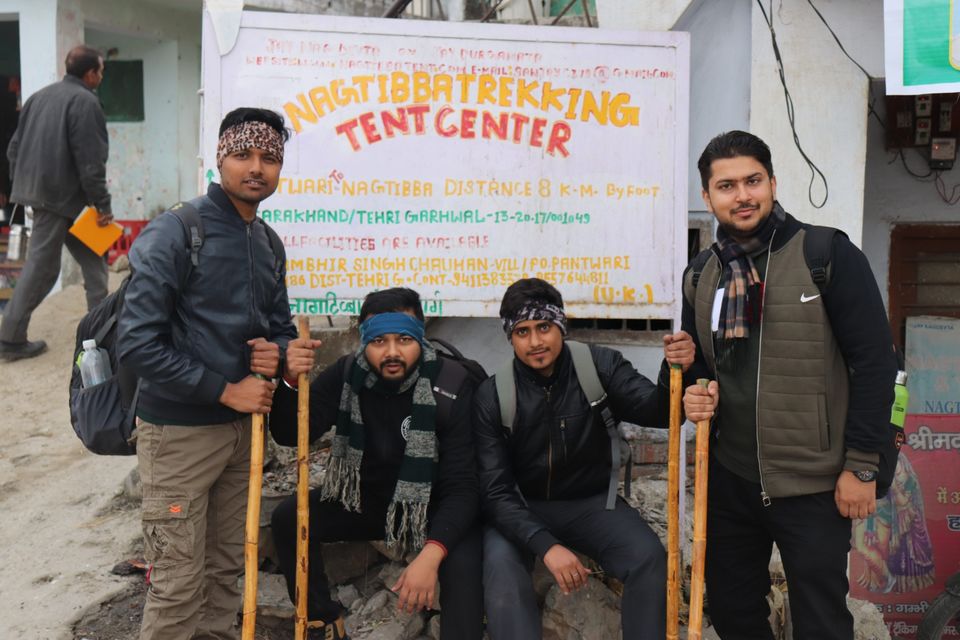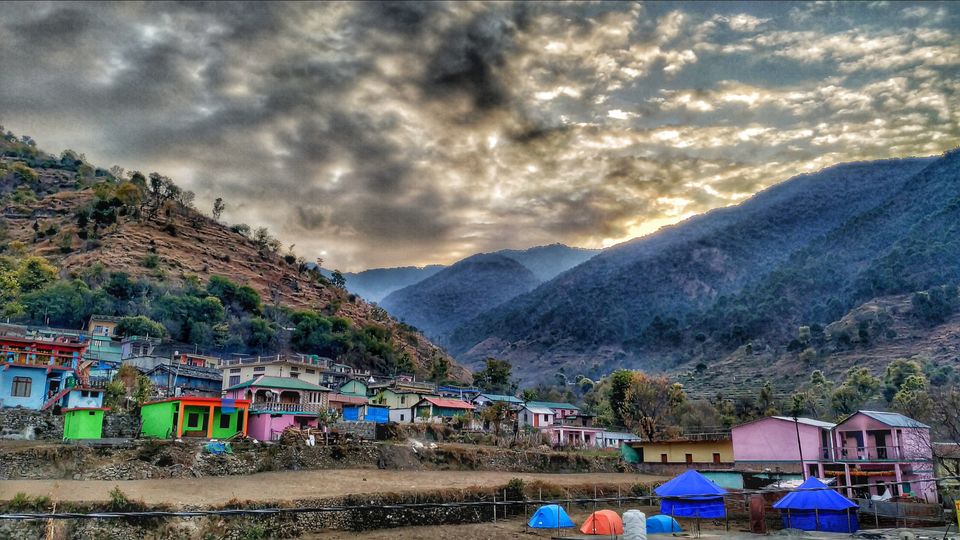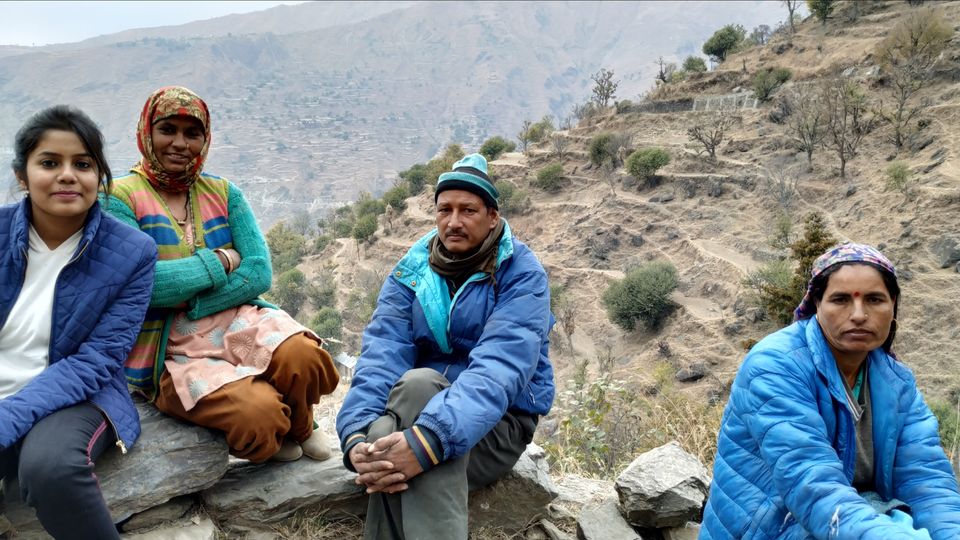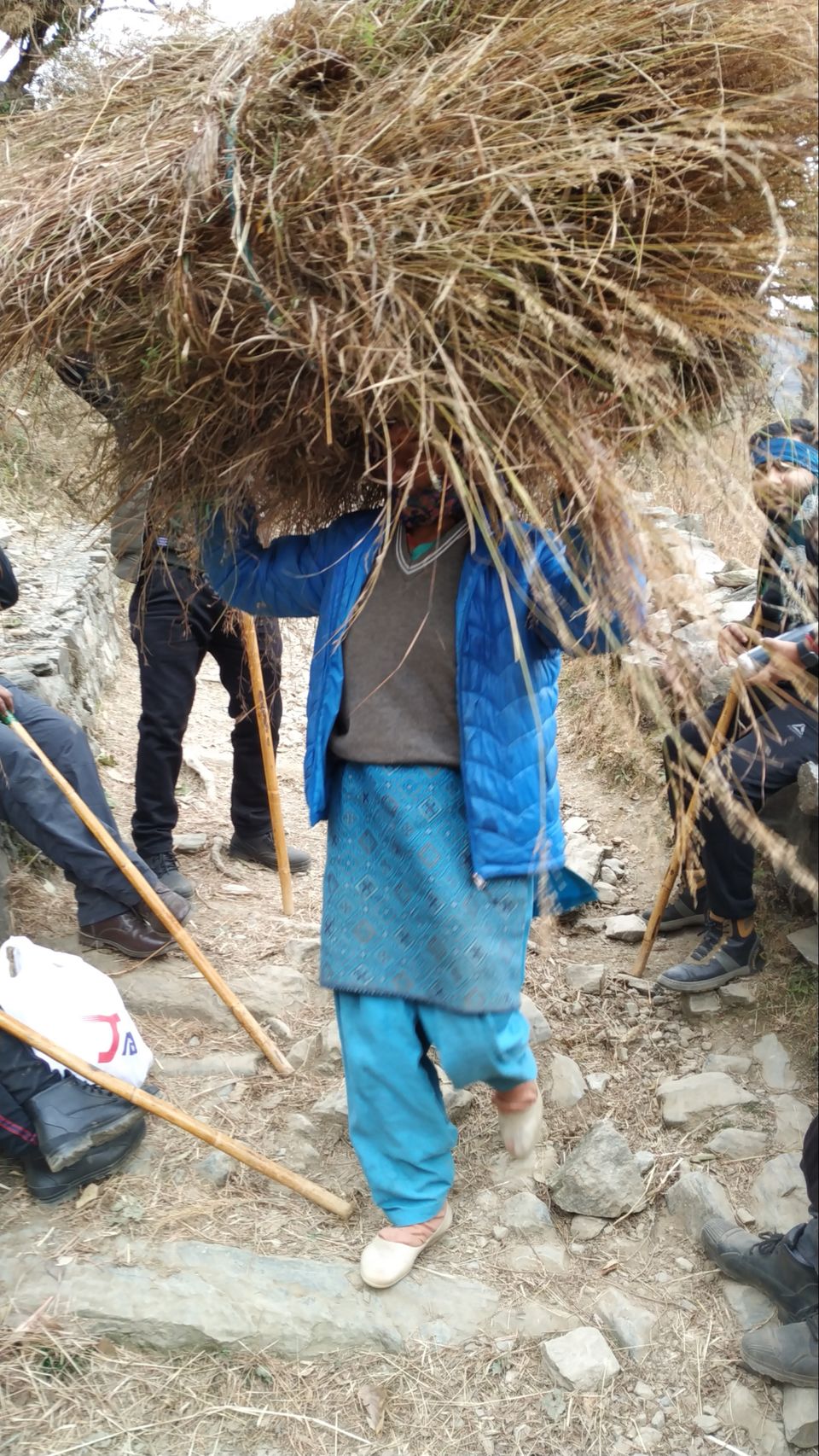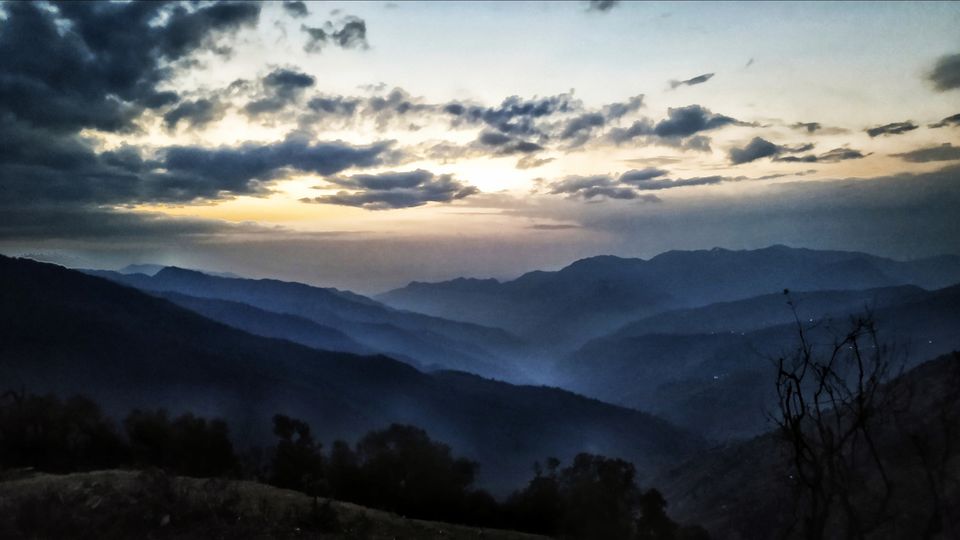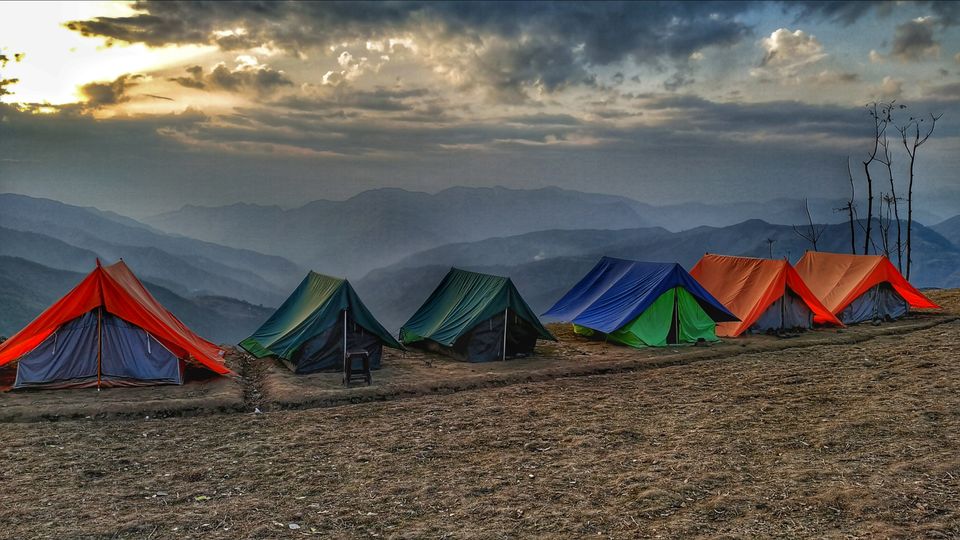 At the Nag Tibba Base Camp, we opened our eyes to snow covered meadows. Bad weather made us start late towards Nag Tibba Temple. Guide advised us not to go for the Nag Tibba Peak. That was a bit of disappointment but we kept our hopes high.
Reached Nag Temple without any resistance. By this time, our guide was ready to take us to Nag Tibba Peak as weather improved.
On our way to peak, we were welcomed with a fresh snowfall. The experience was mesmerizing...climbing up to a white wonderland.
Reached peak. Had our proud moment there. Somehow we made it. Its was already 3 PM. Couldn't spend much time on the peak as weather was getting more worse. Sun was always setting. So it would have been tough to descend in night. We started descend. Reached base camp around 5...had our lunch. By this time, it started raining and sun has set. This made our descend more tough. The terrain became slippery. Somehow we made halfway...where our pickup vehicle was waiting. We made back to Pantwari around 8 PM.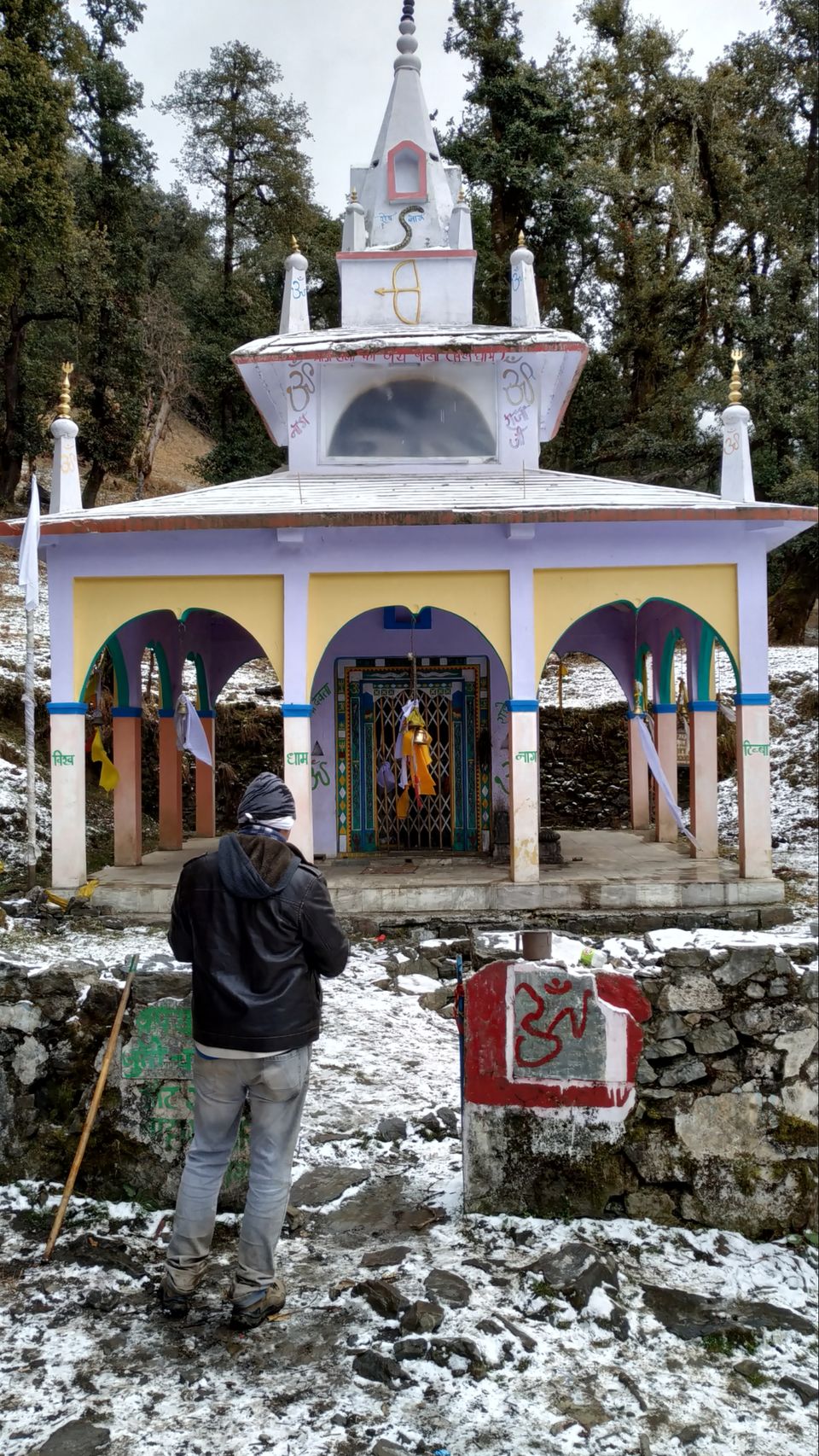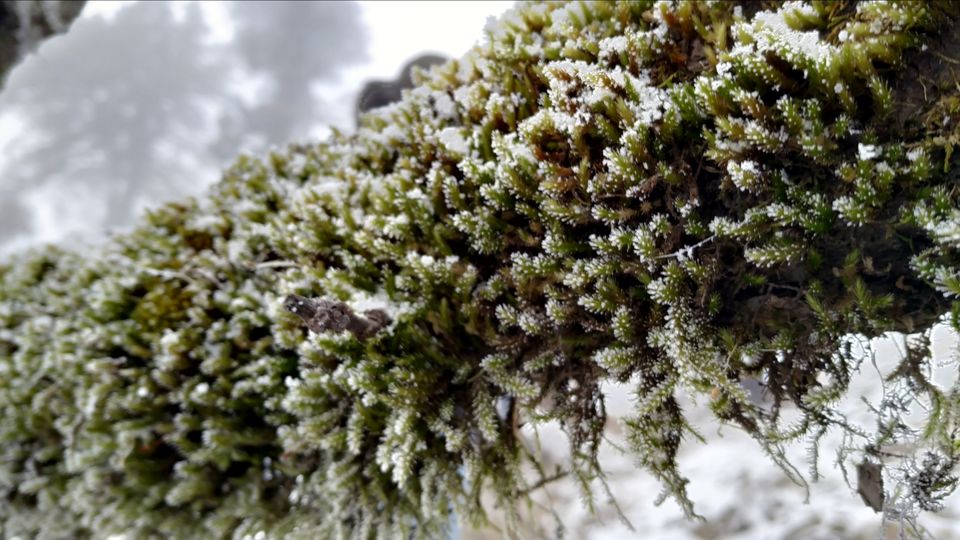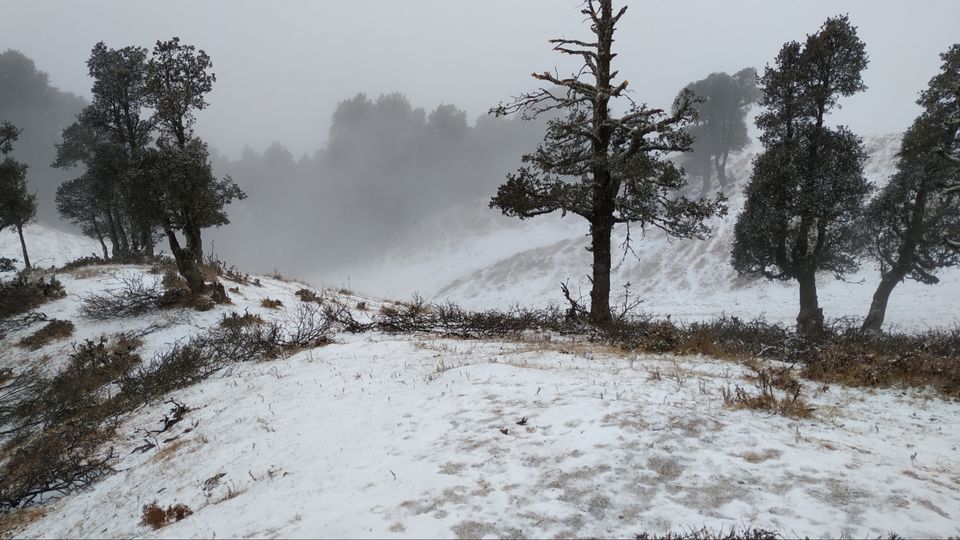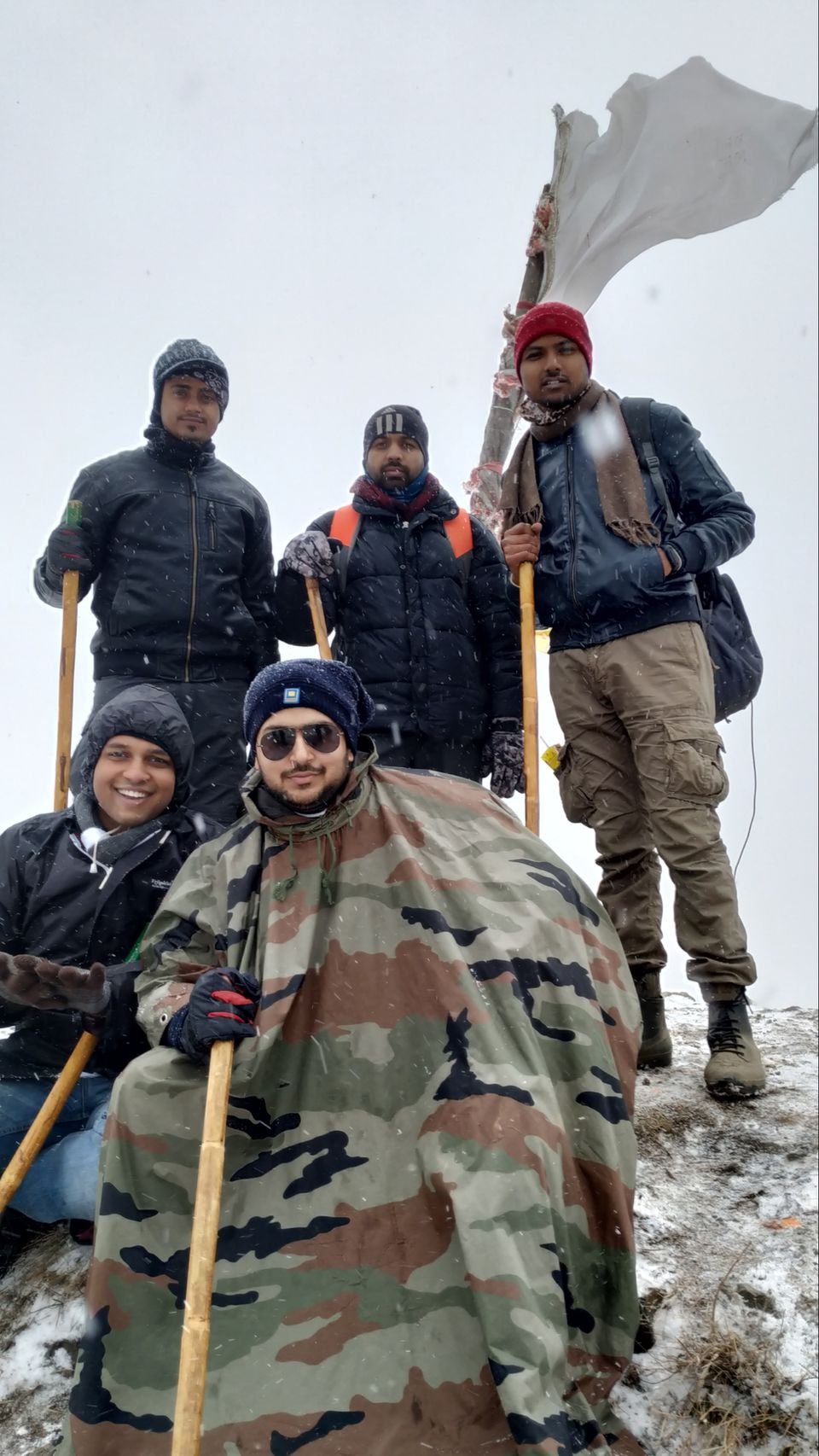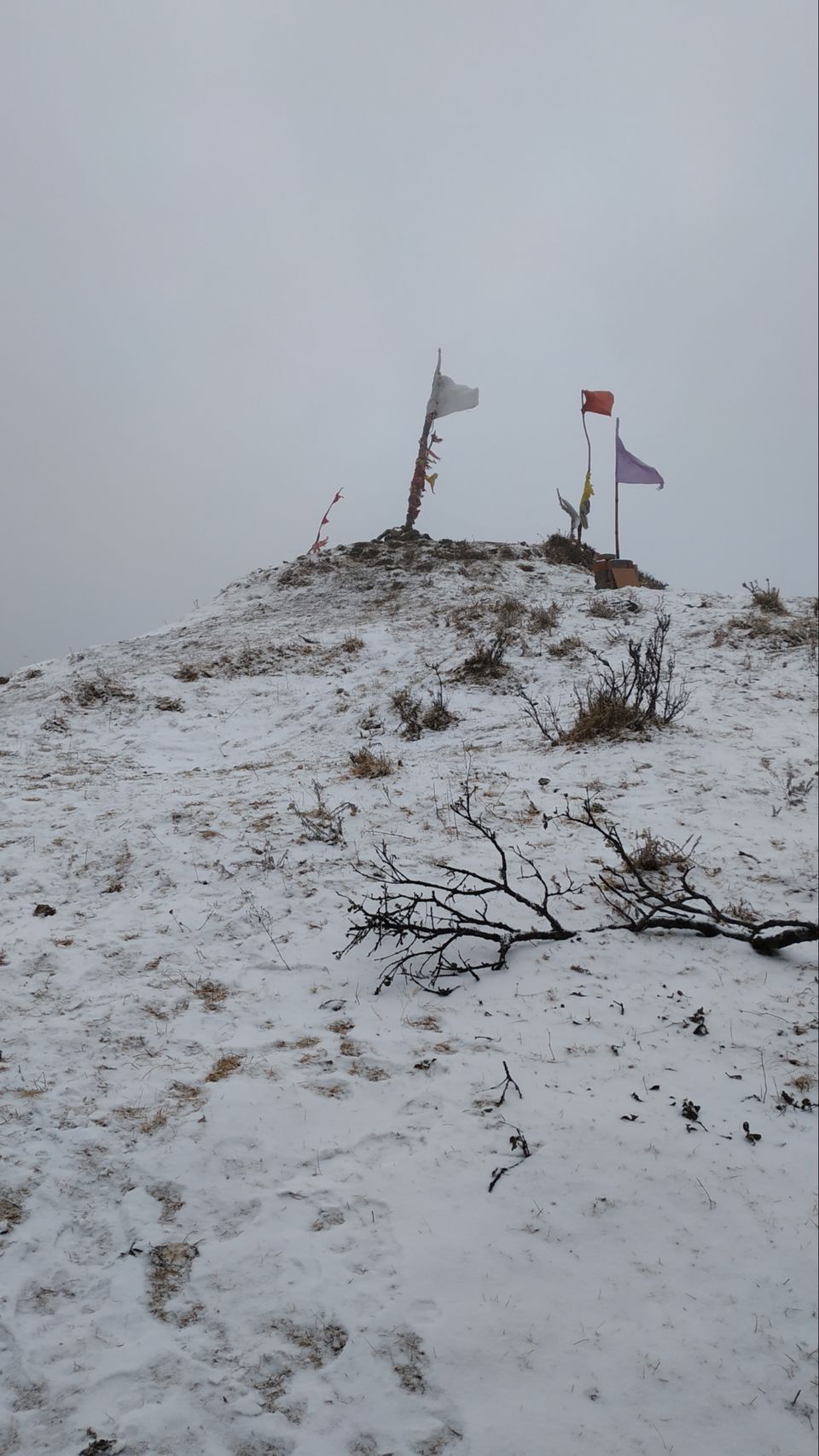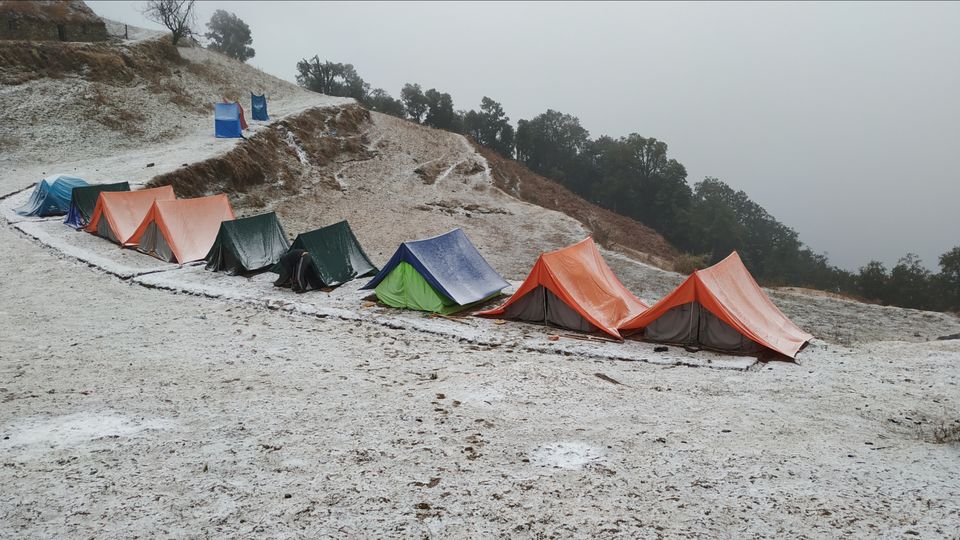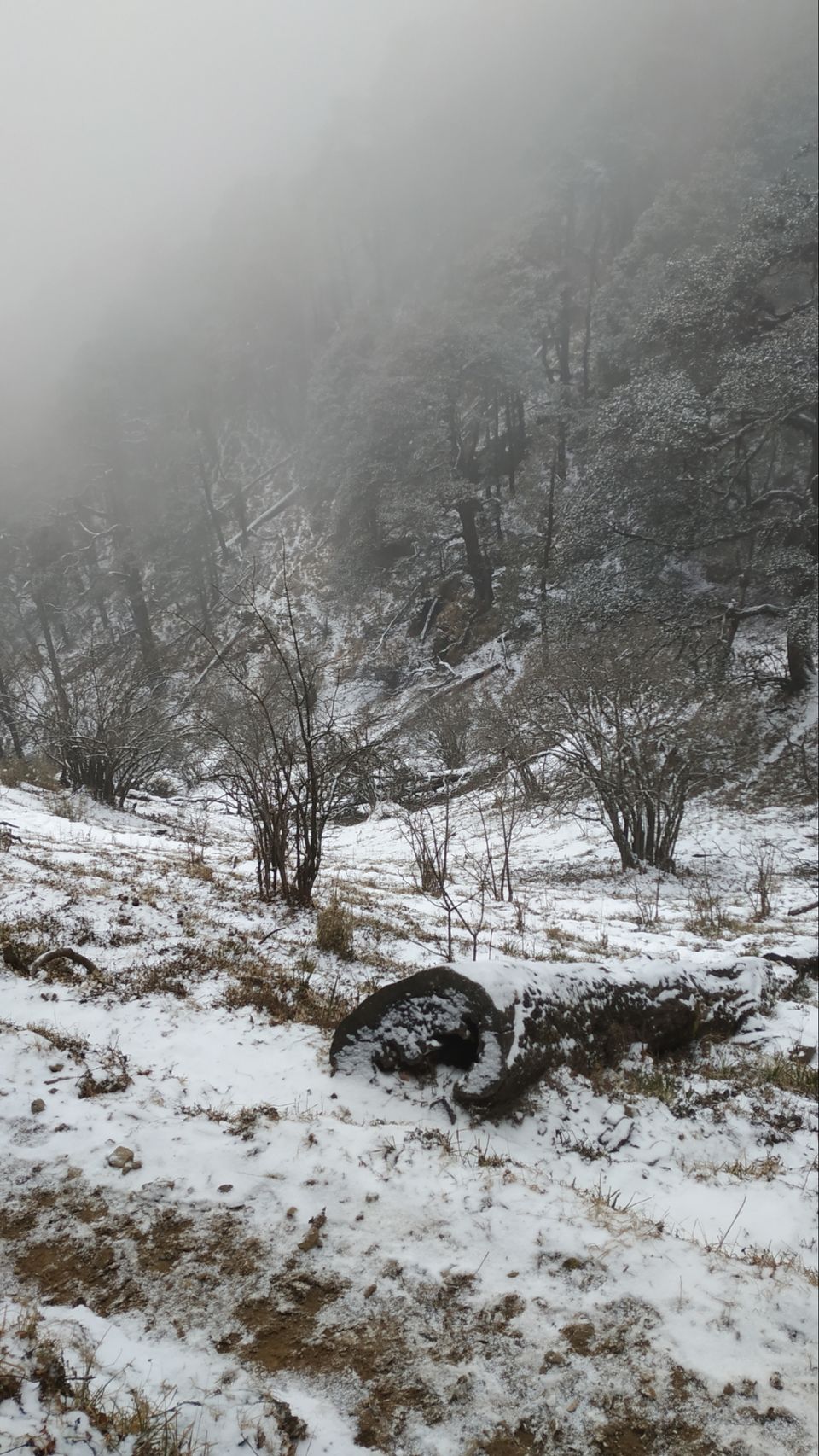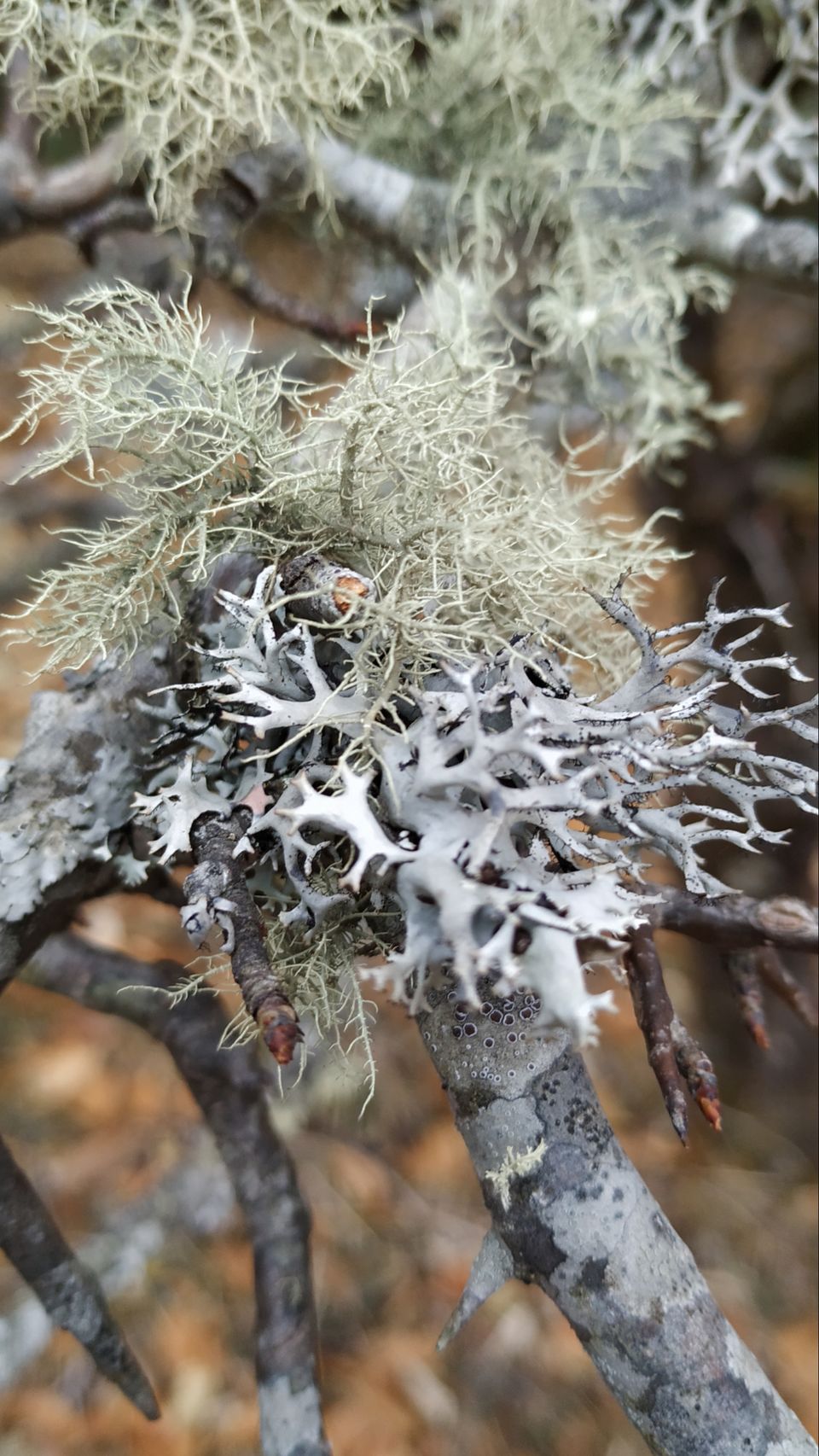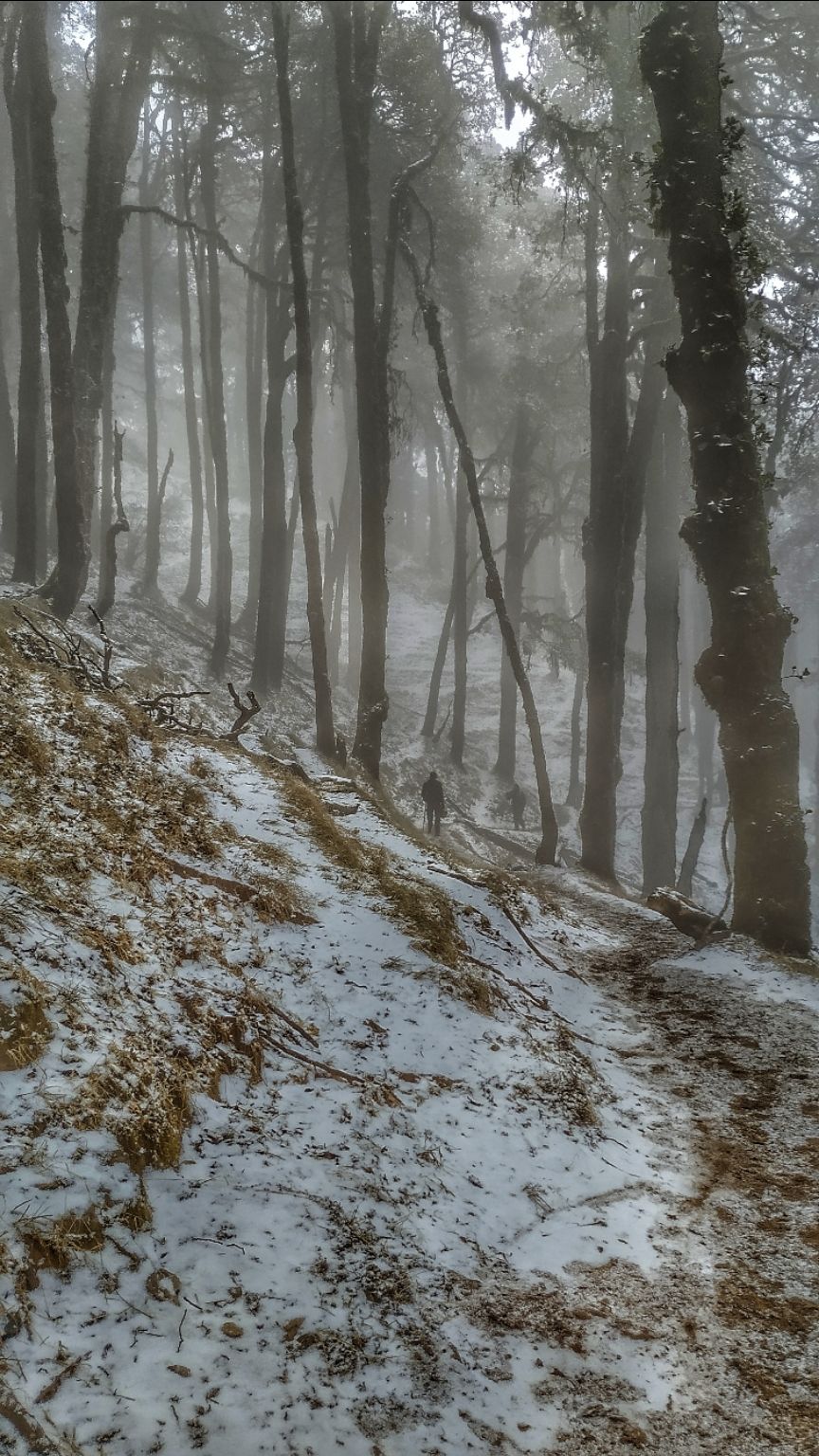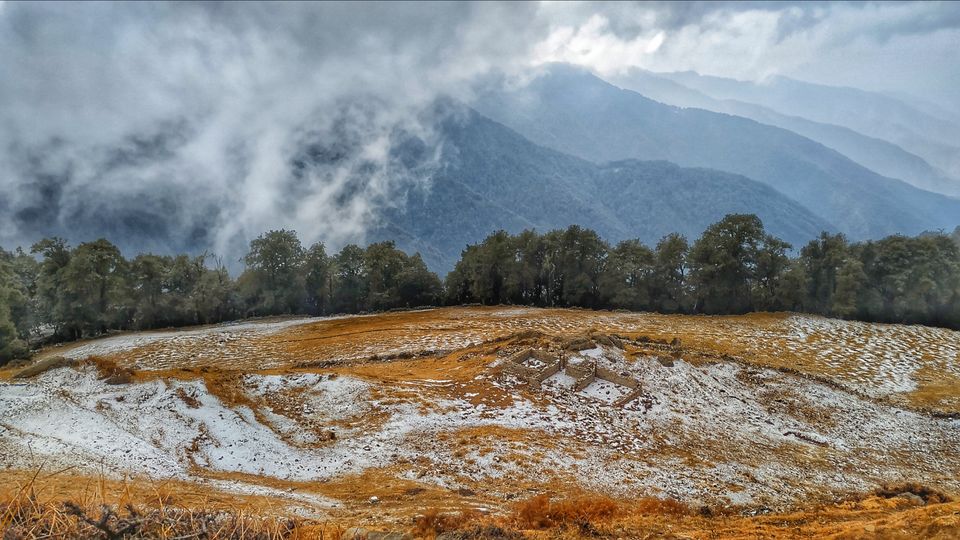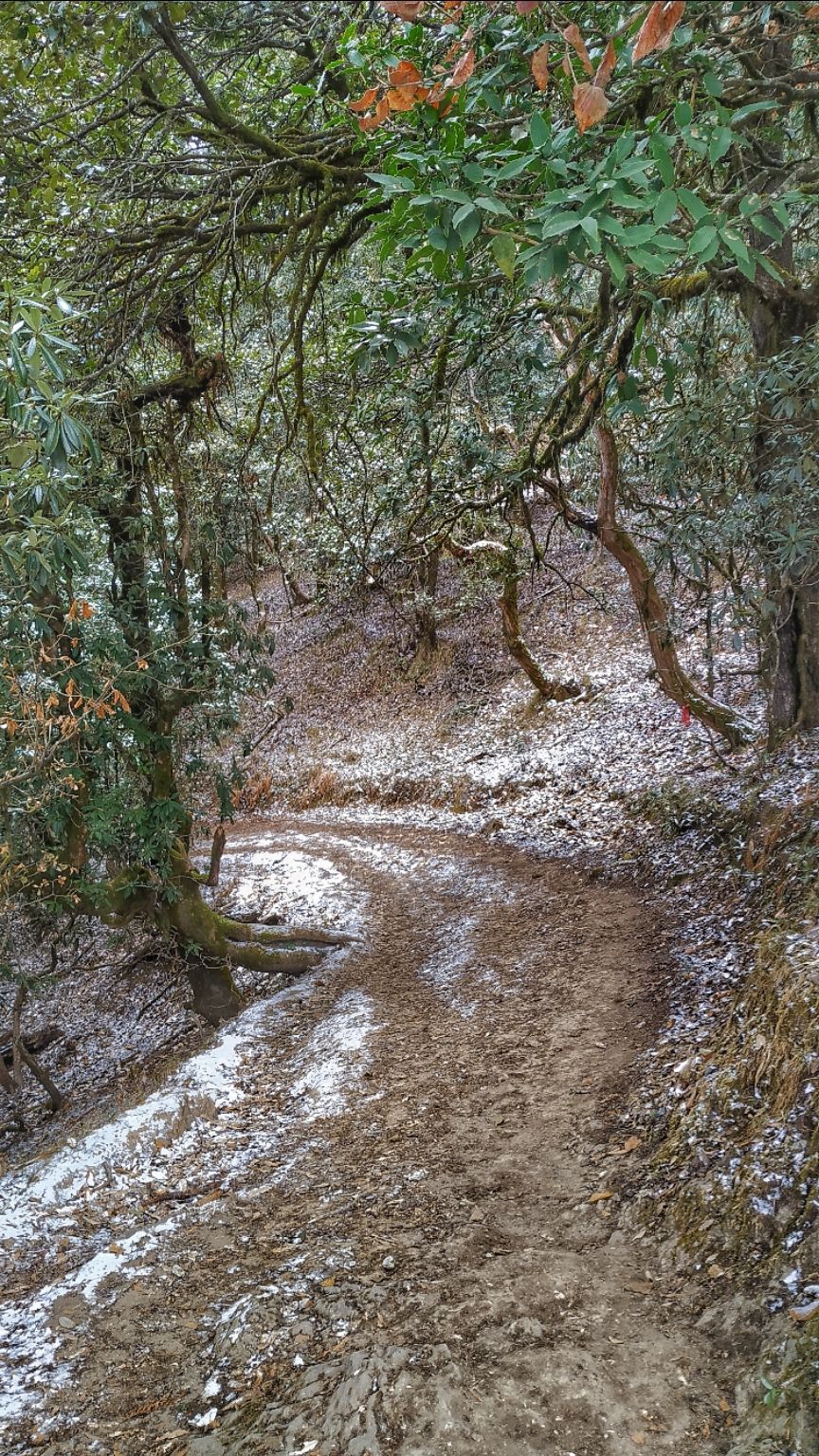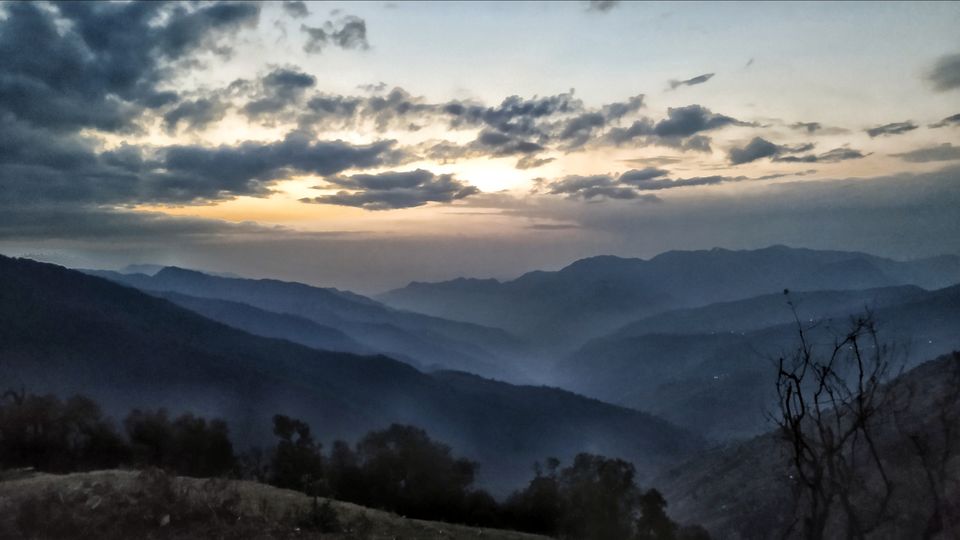 We never thought that a small plan of a corporate outing will lead us to a challenging trek to Nag Tibba. Tired with sitting in there cubicles, my colleagues were looking for some fun. So we started planning for a day outing in Aravali hills. As we explored certain packages, people got it interested in an overnight outing which led to idea why just a normal overnight outing, lets go for trek. Looking out many options considering time, money and other usual things, we zeroed out on Nag tibba. Connected with Mr. Chauhan, our trek facilitator. He arranged everything even transport from Noida to village Pantwari.
Excited for the trek, we all joined office in the friday morning prepared to leave in the evening We were 11 from our team, so we booked a 15 seater traveller. We started our journey from Noida Sec 62 to Pantwari Village, Distt. Mussoorie Uttarakhand at around 9 PM.