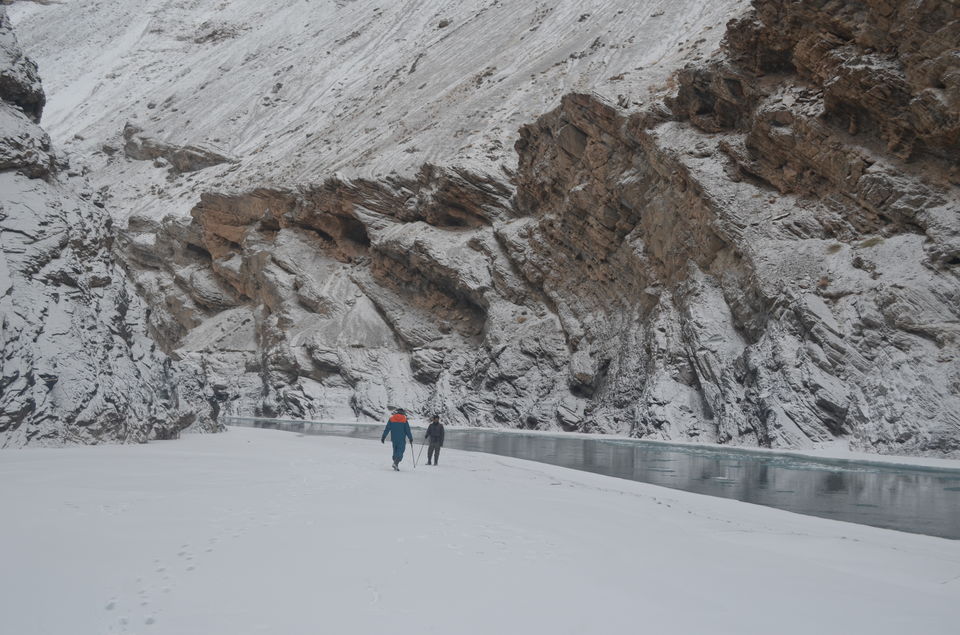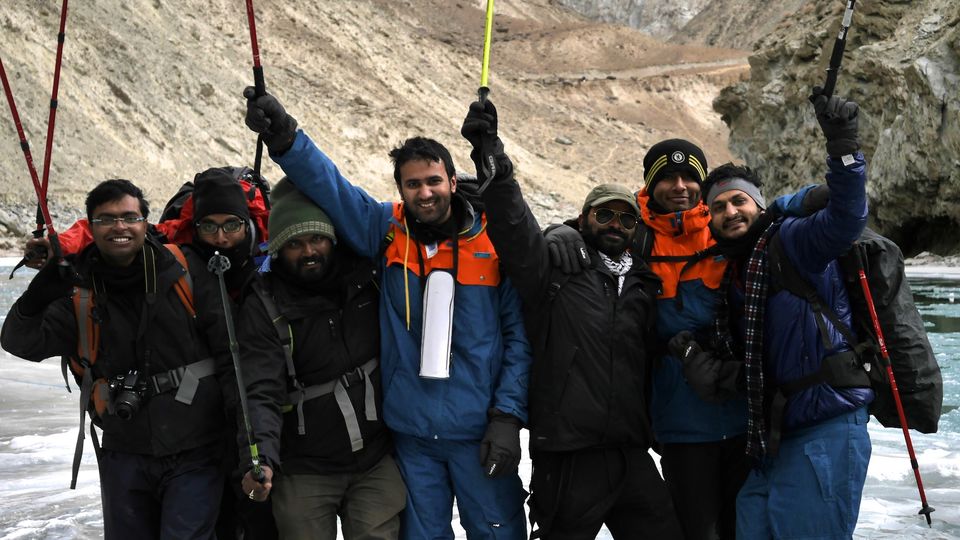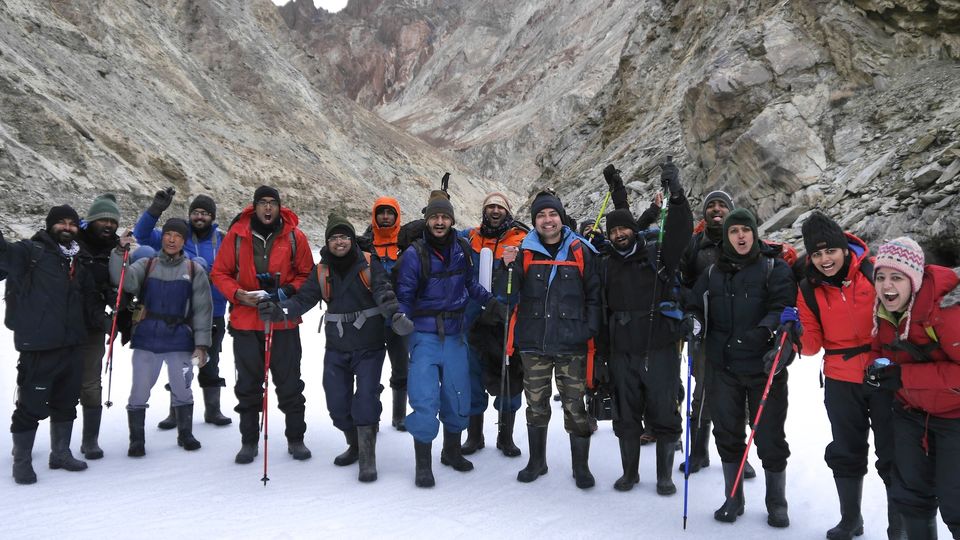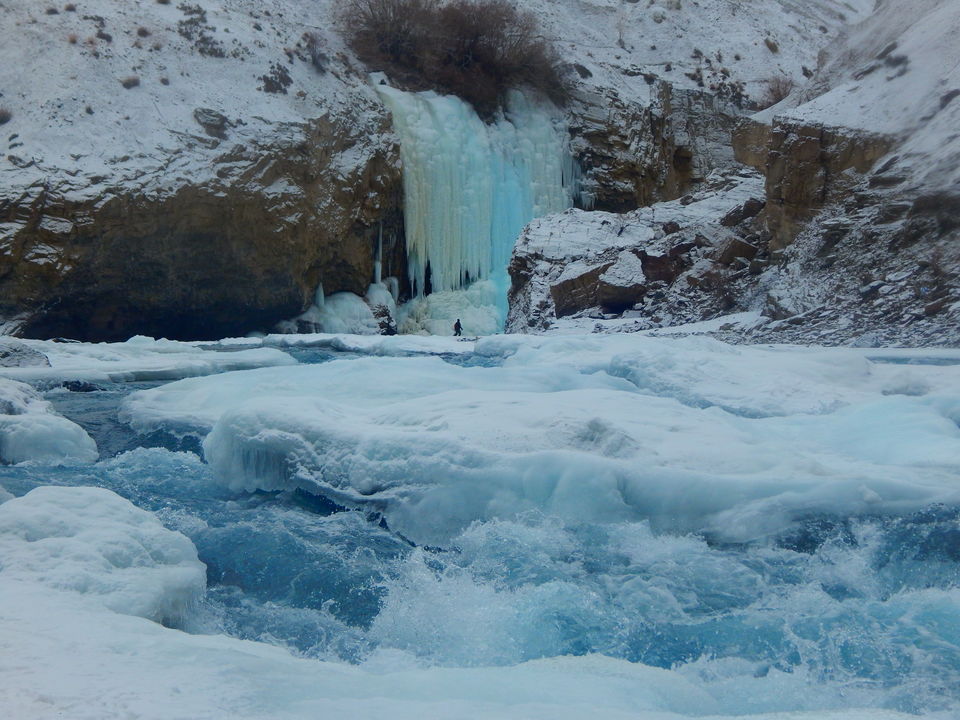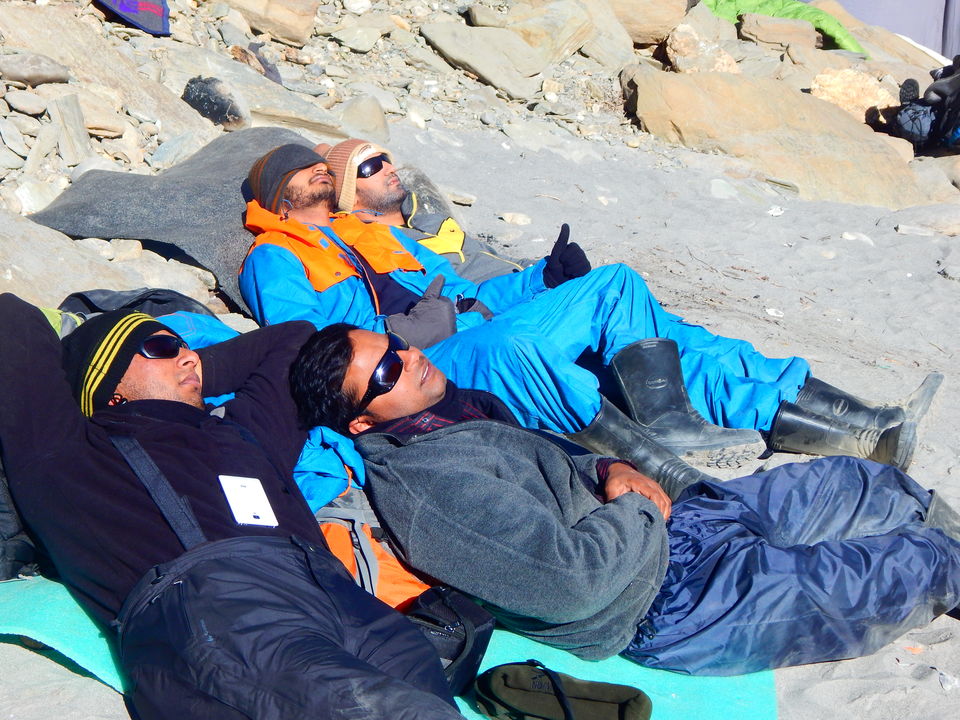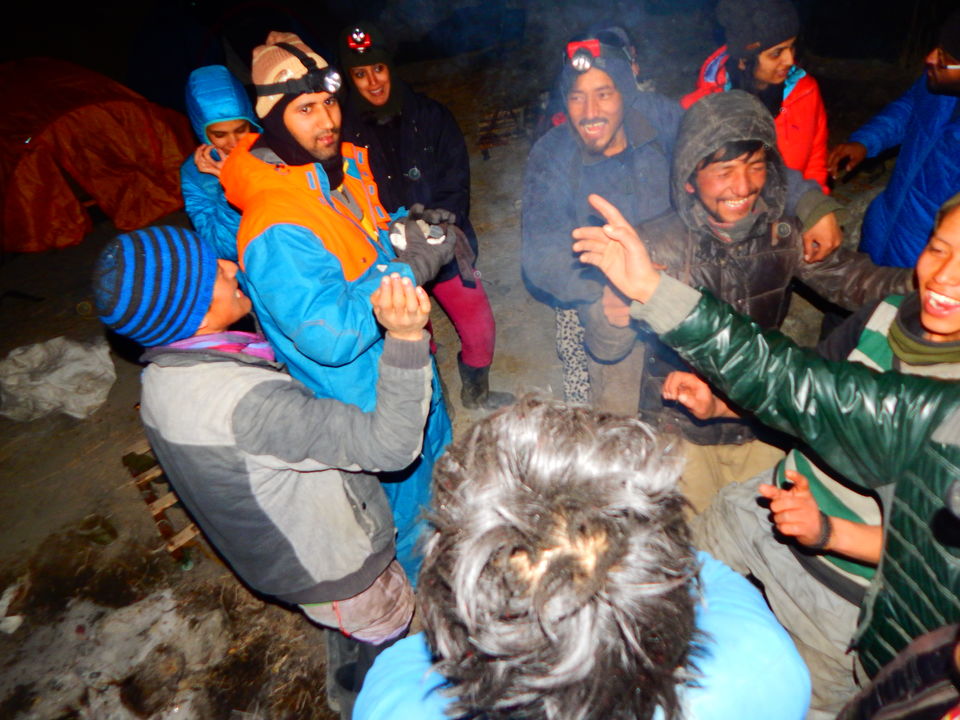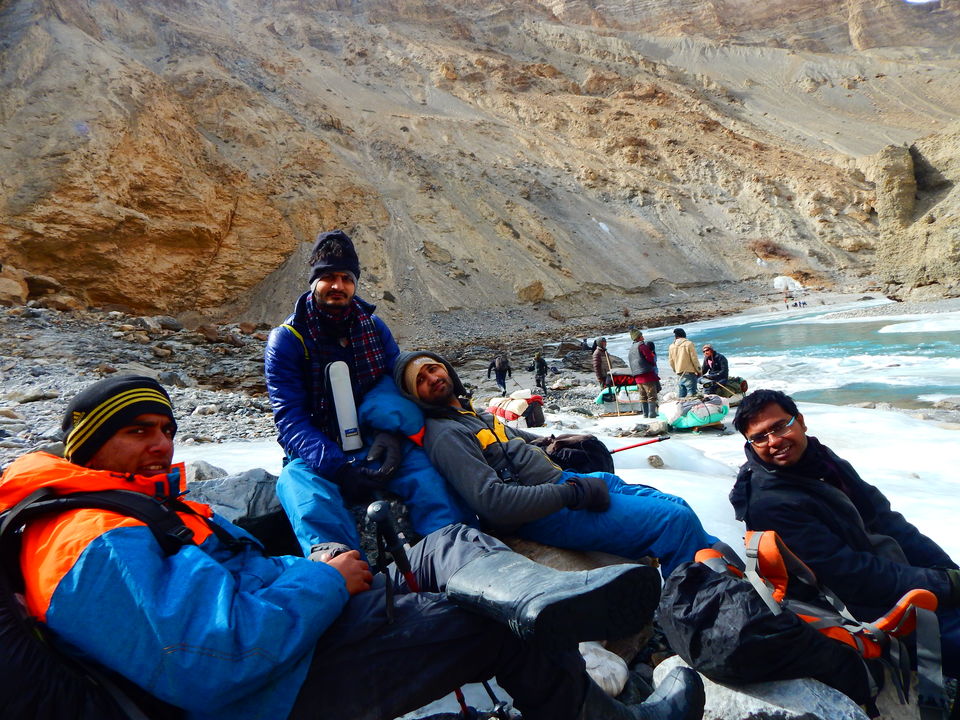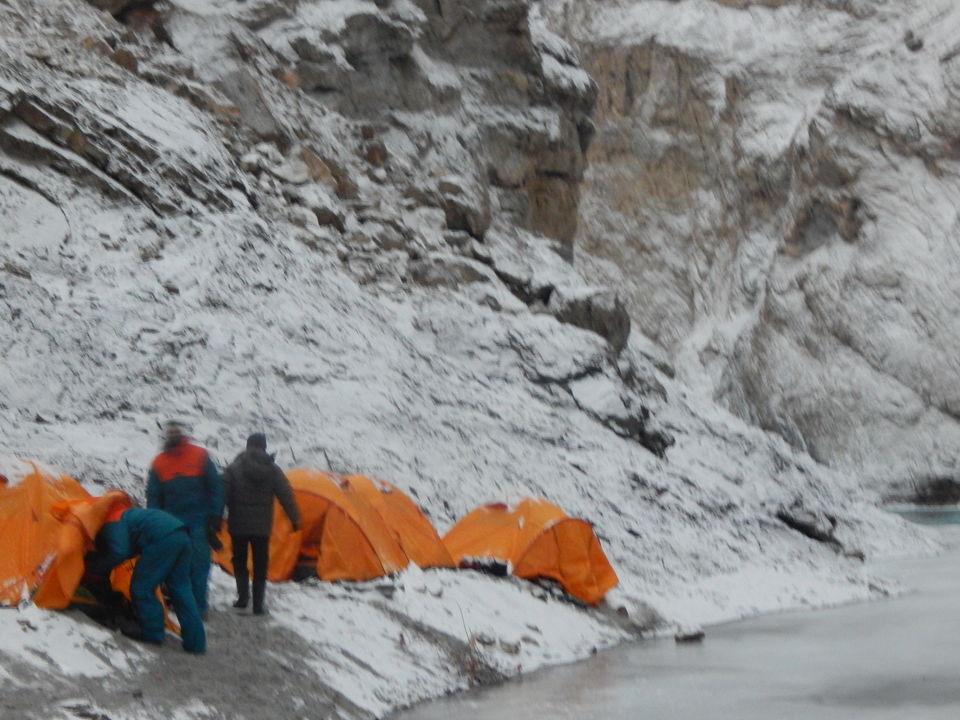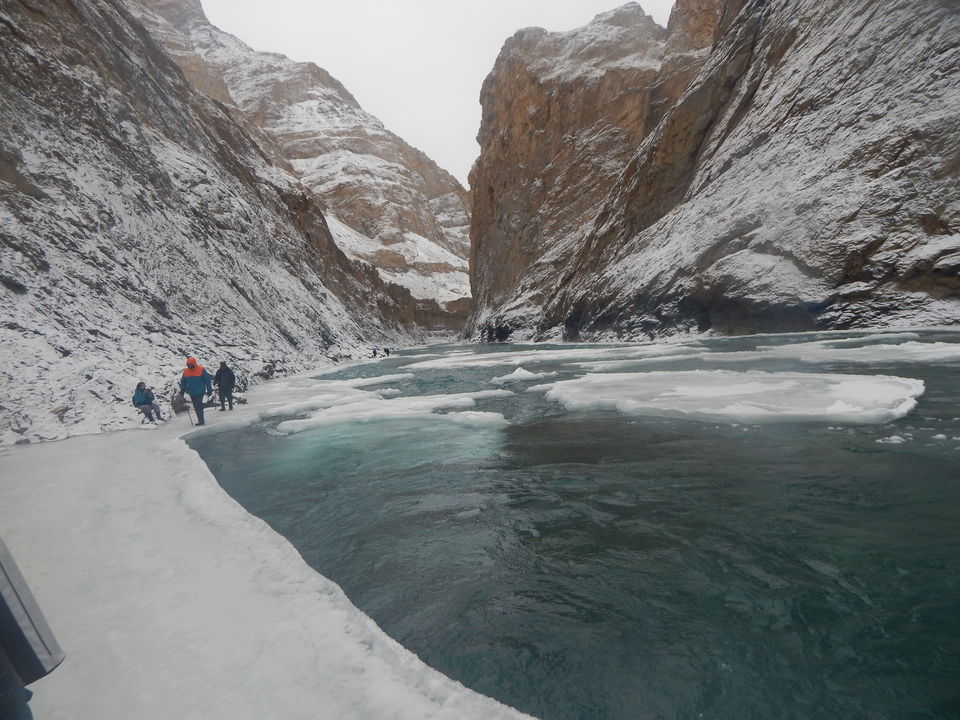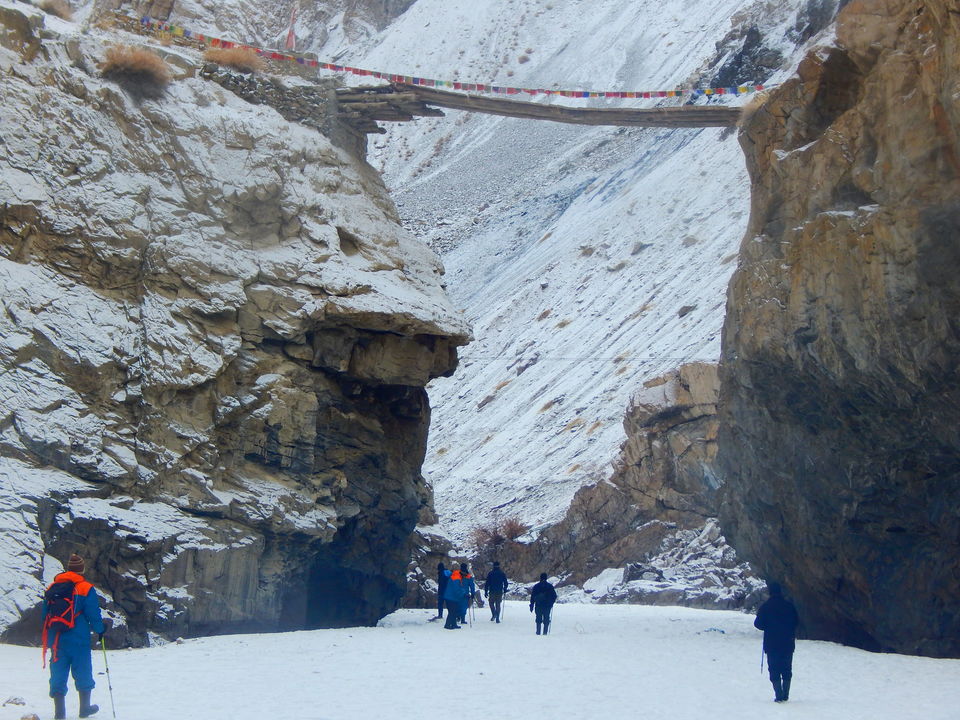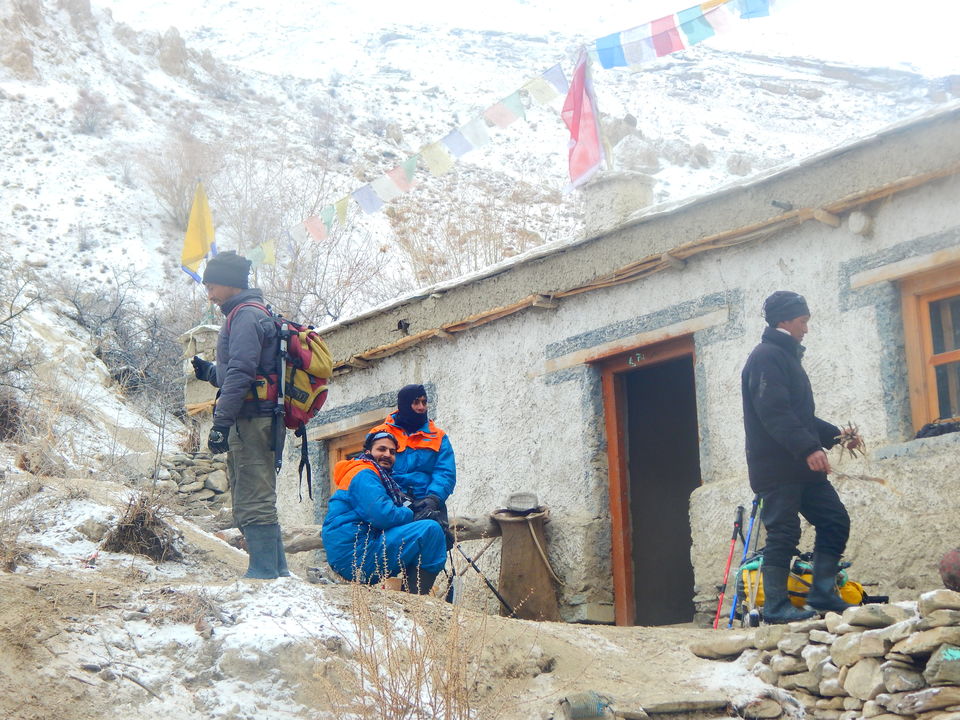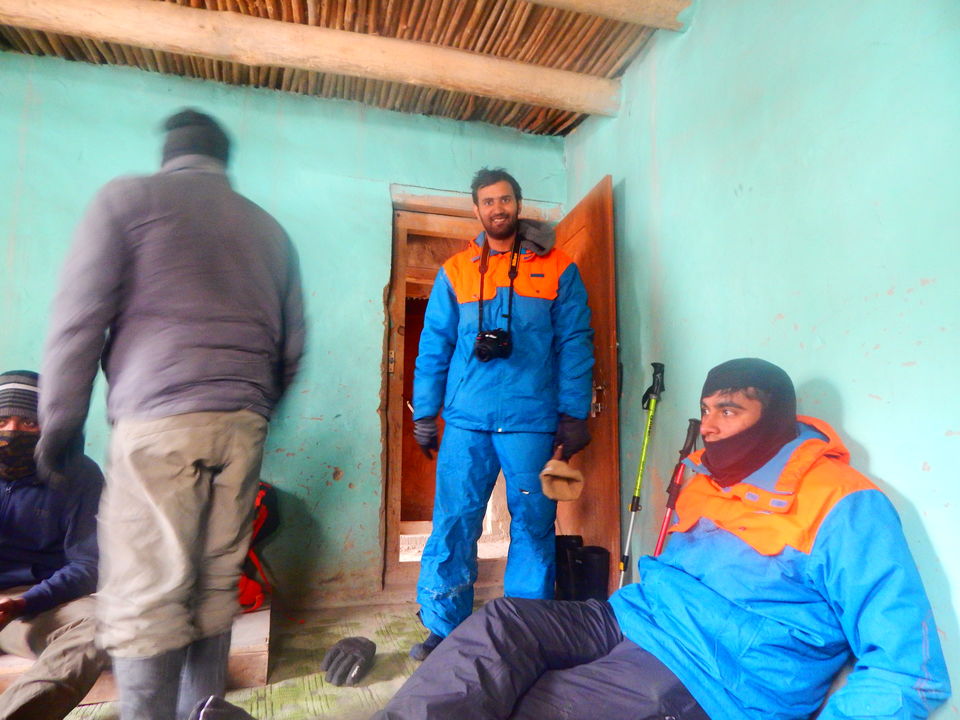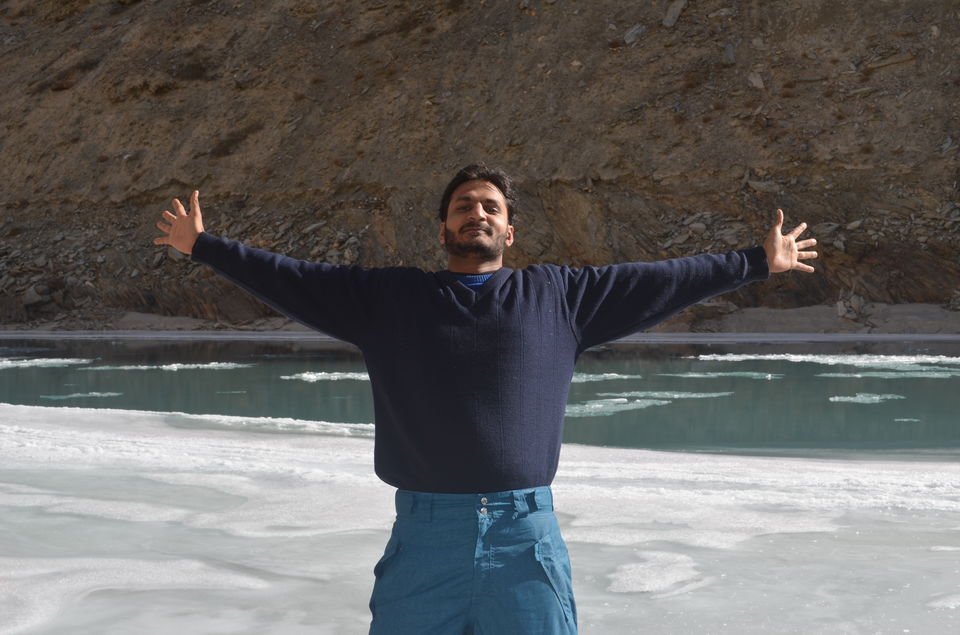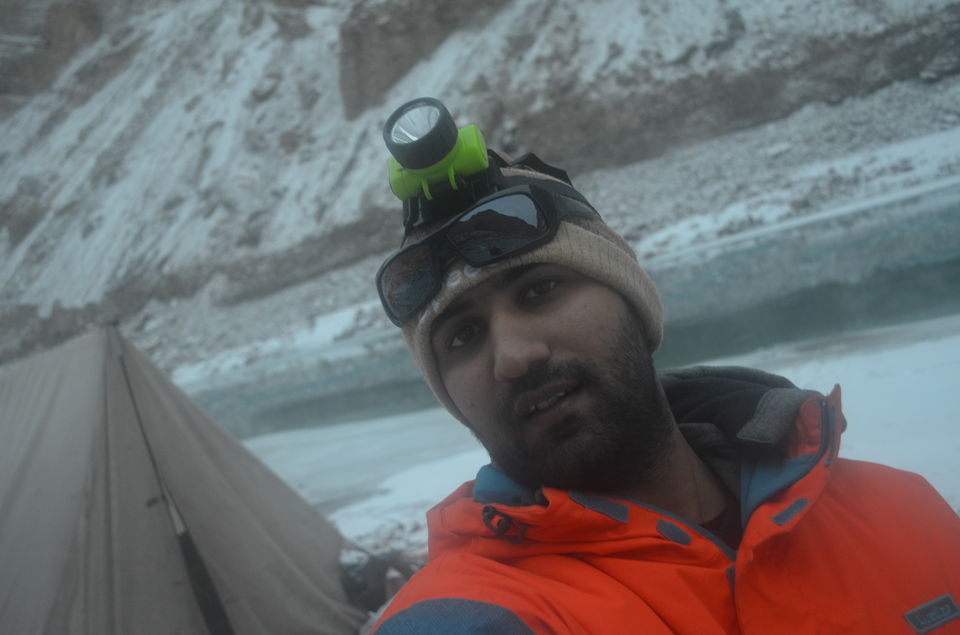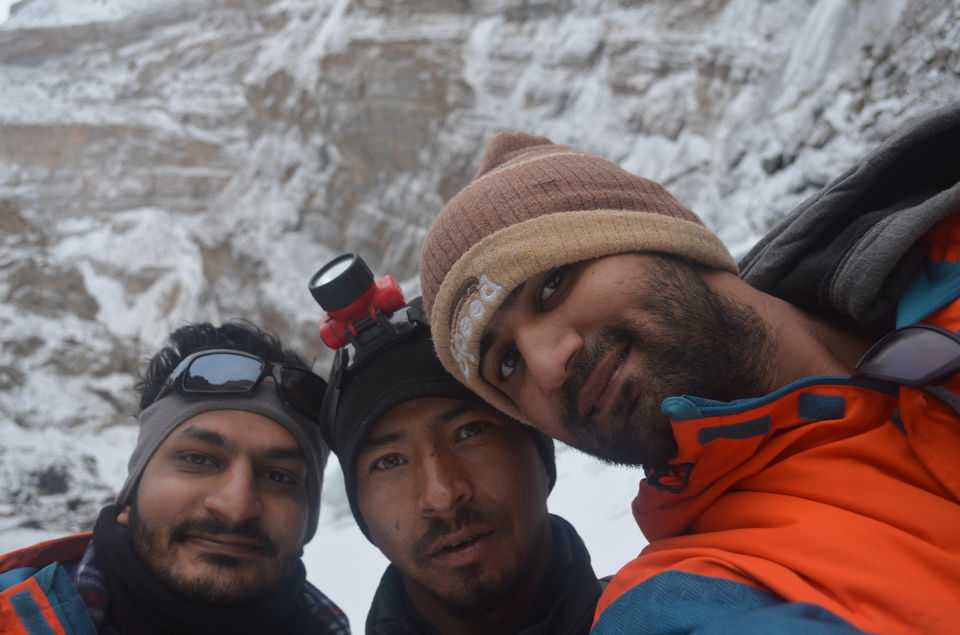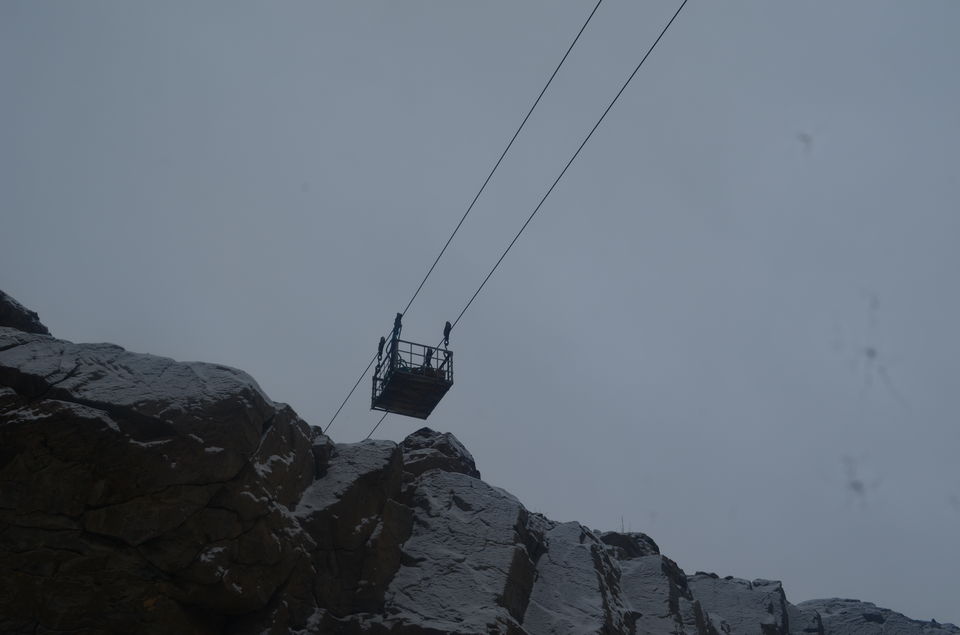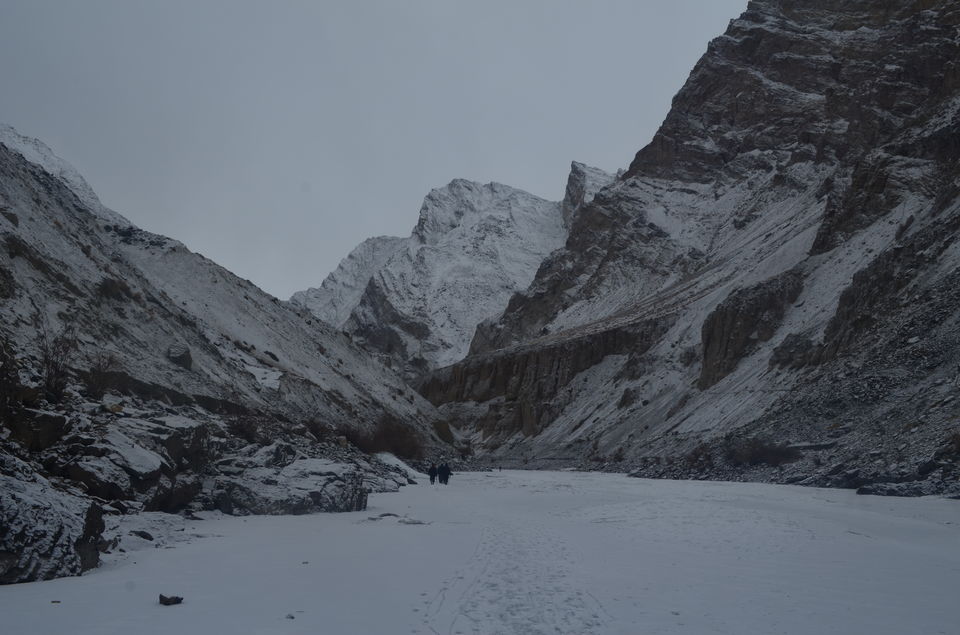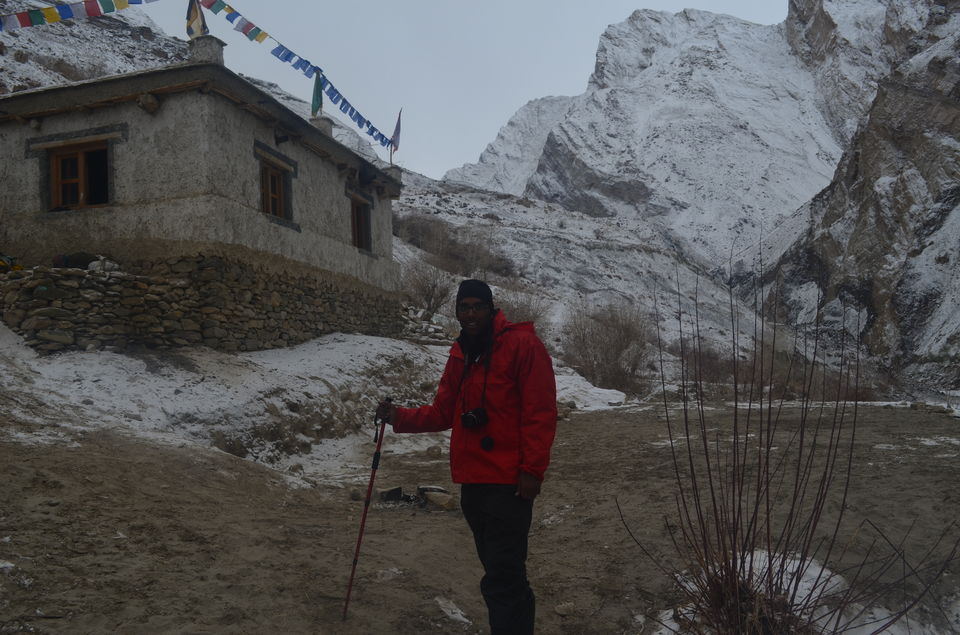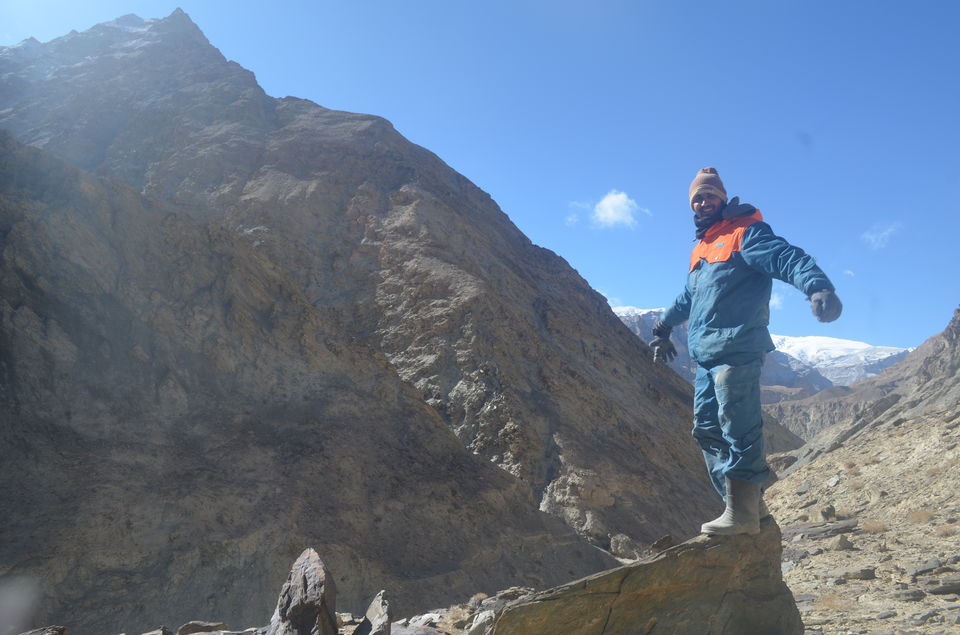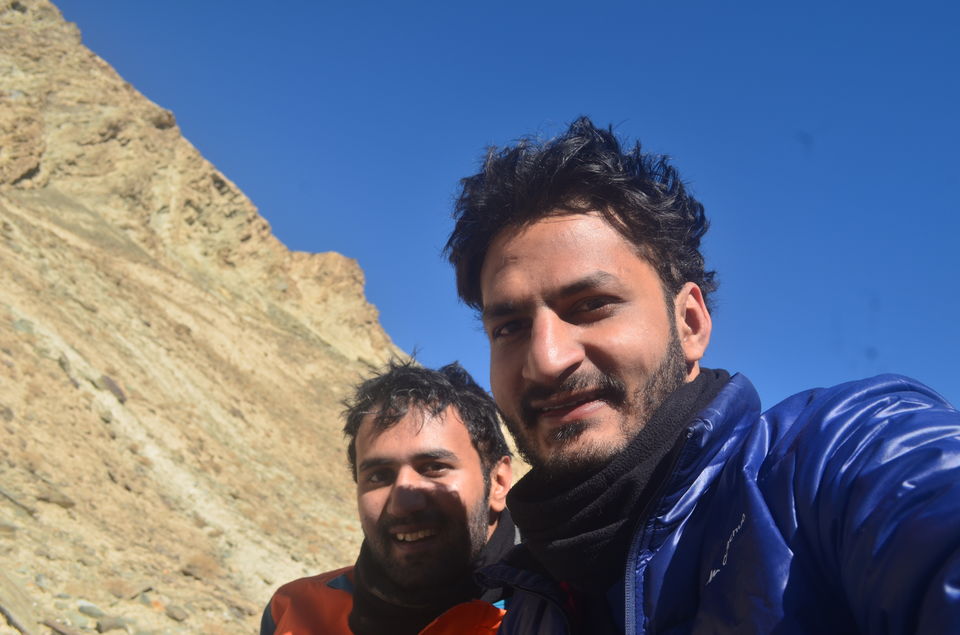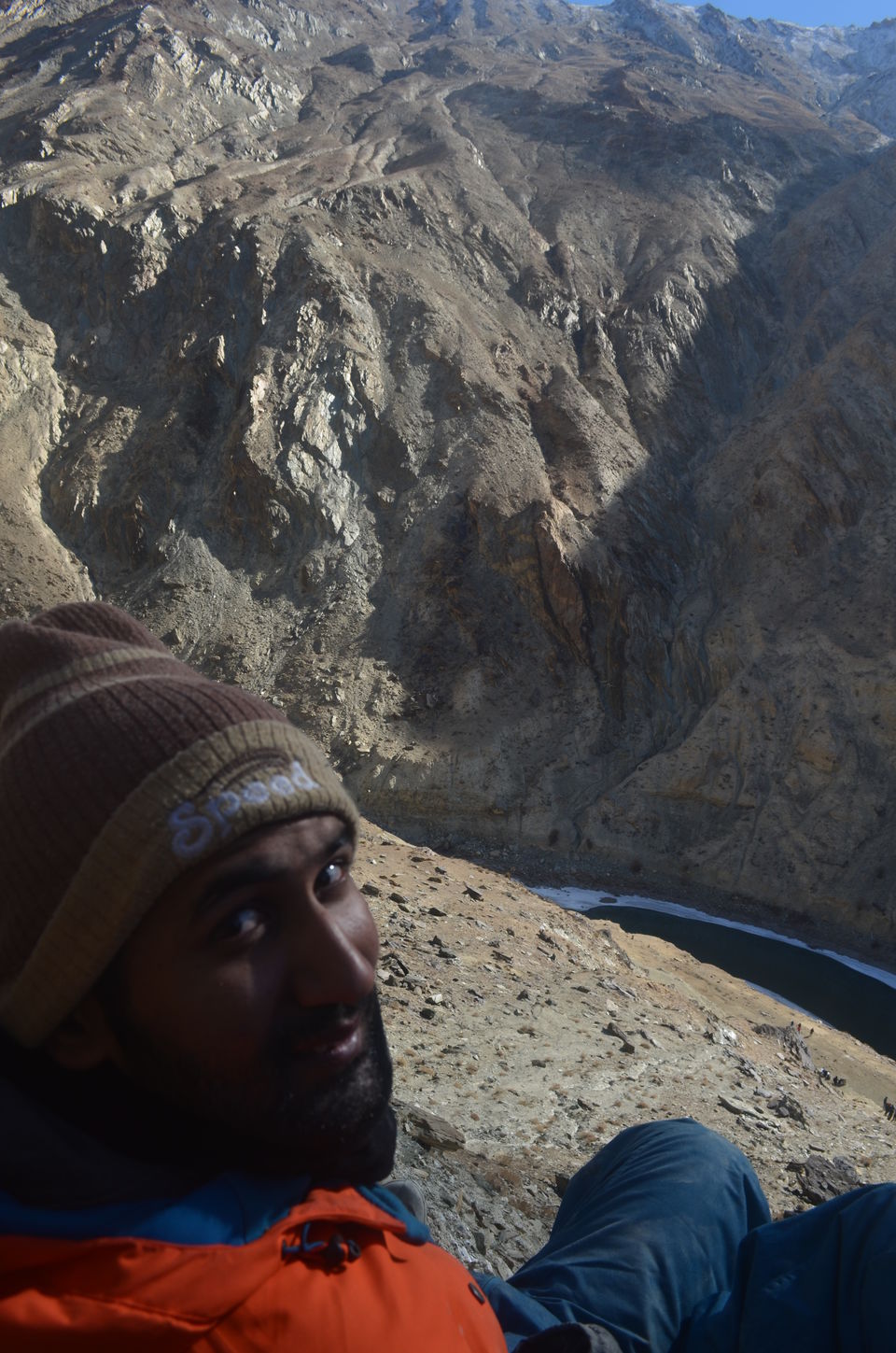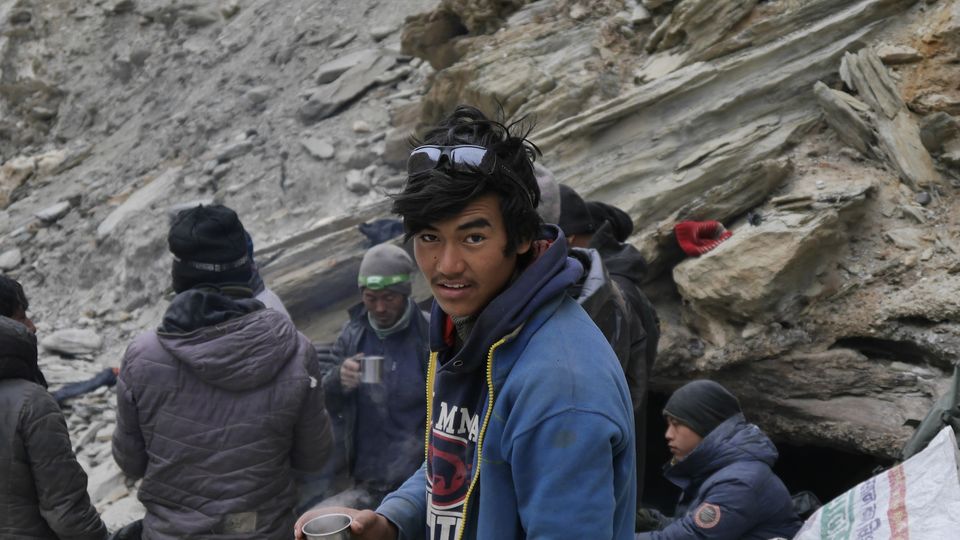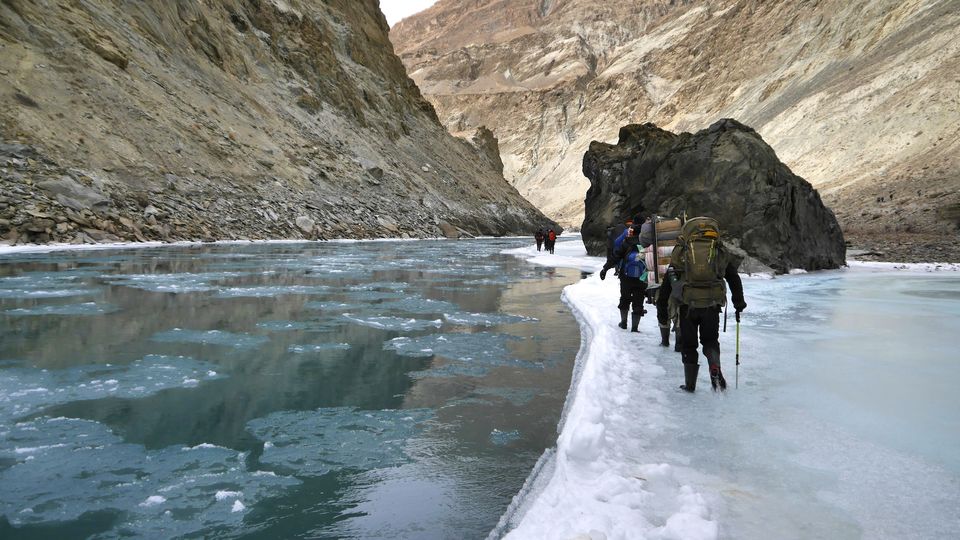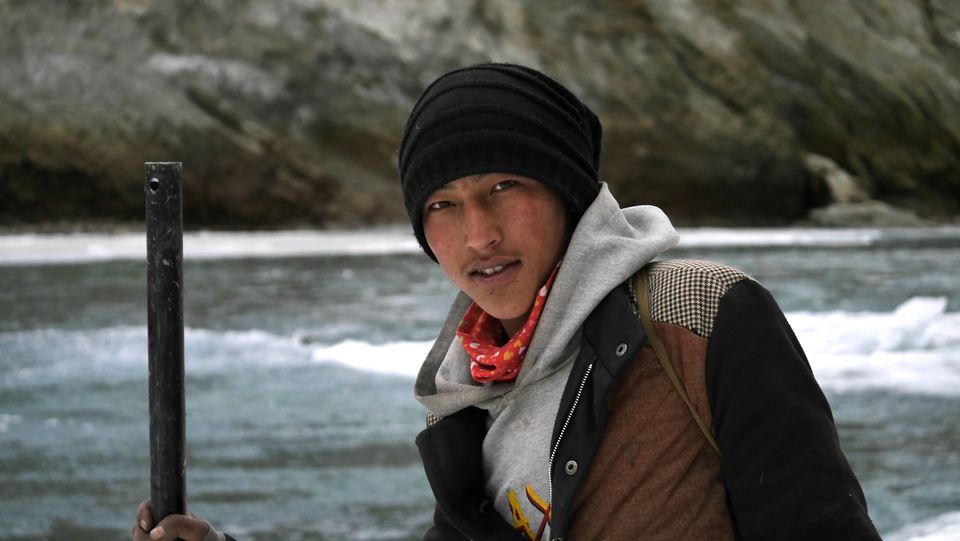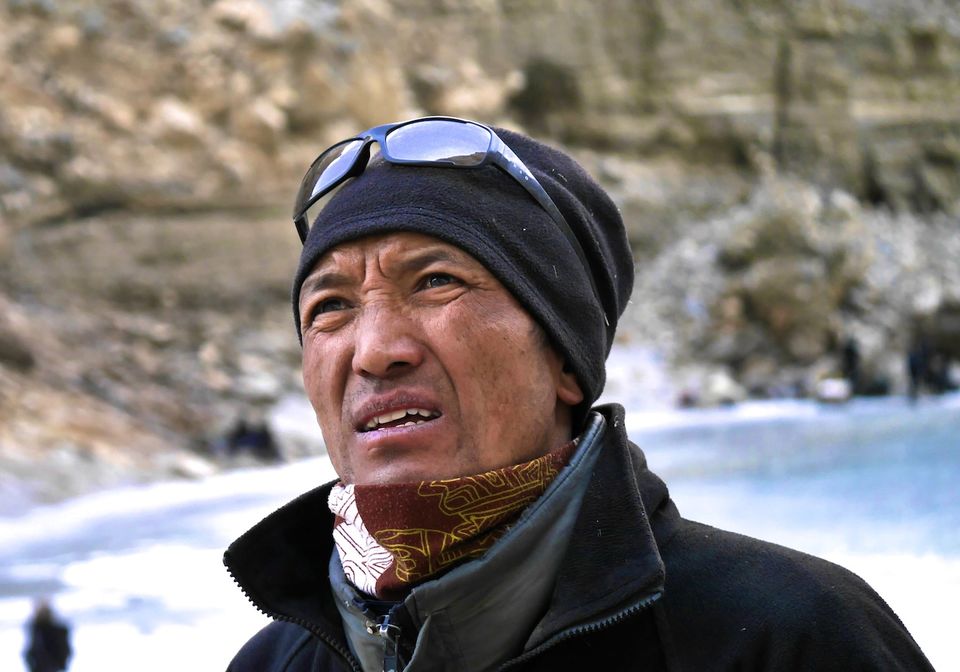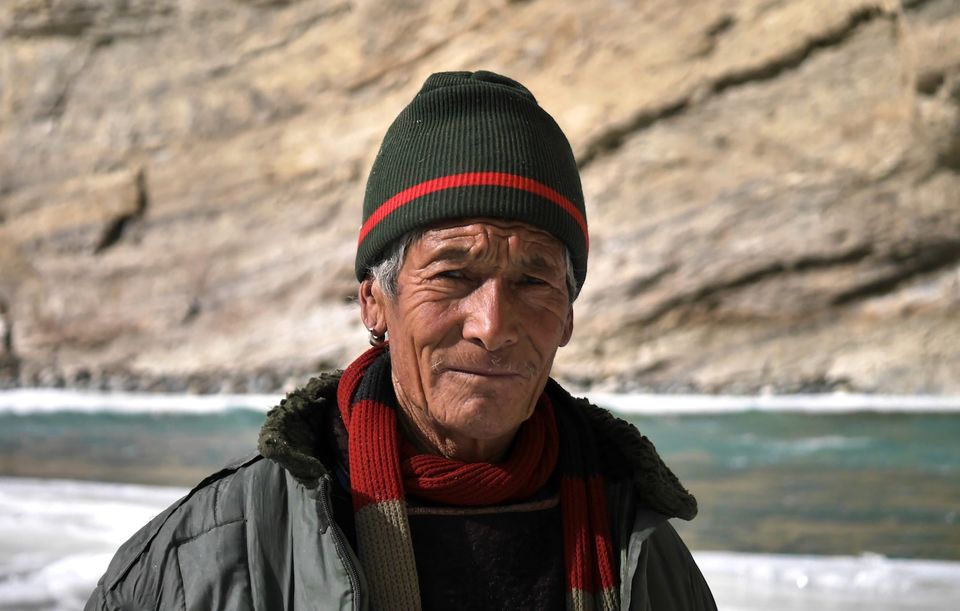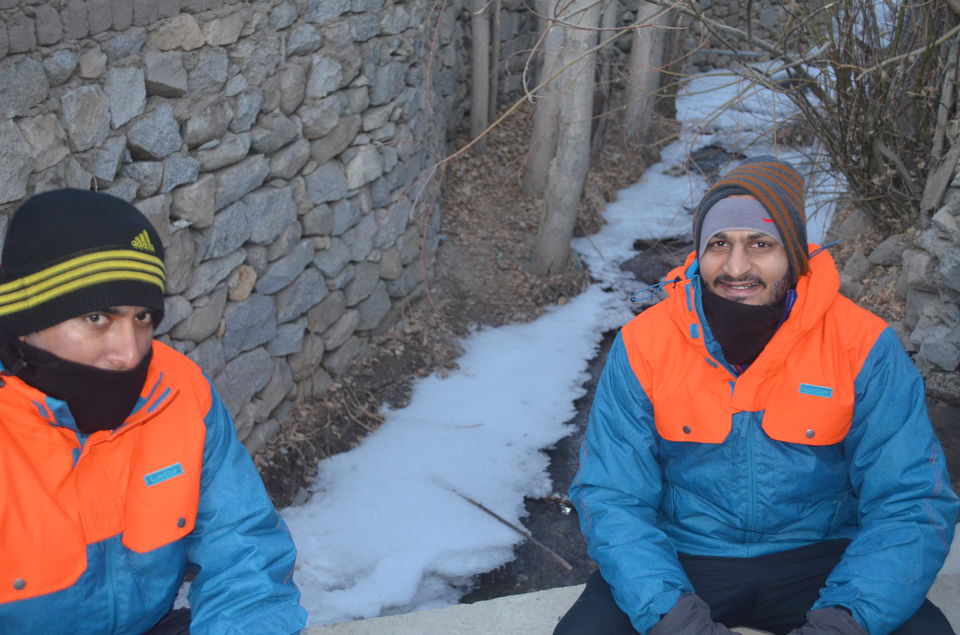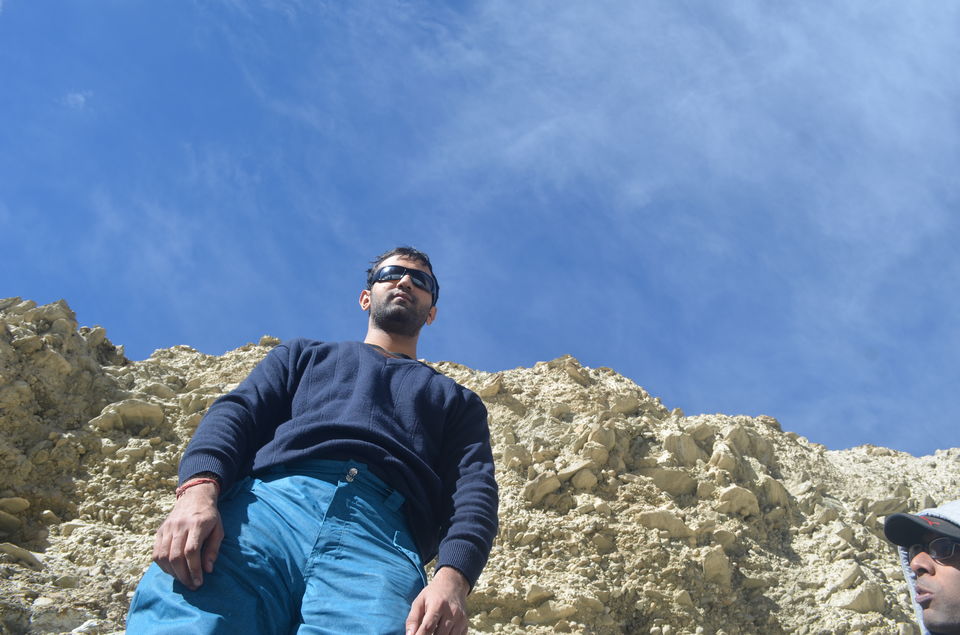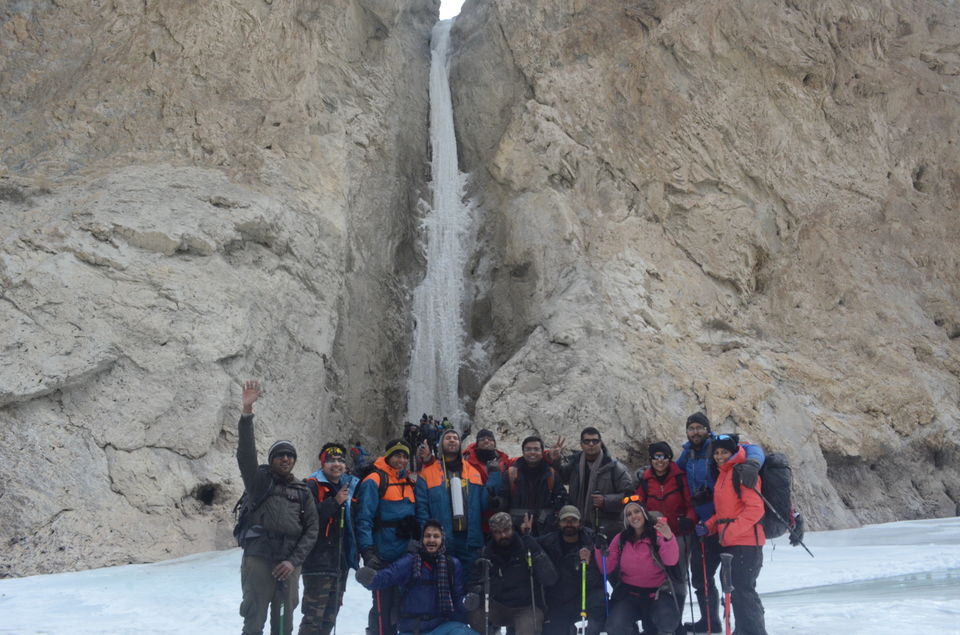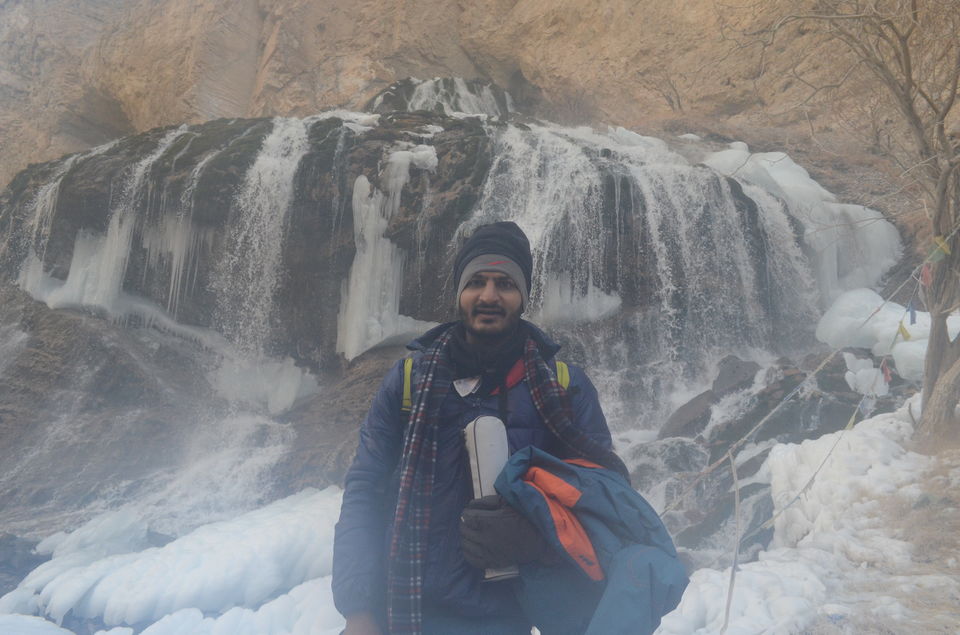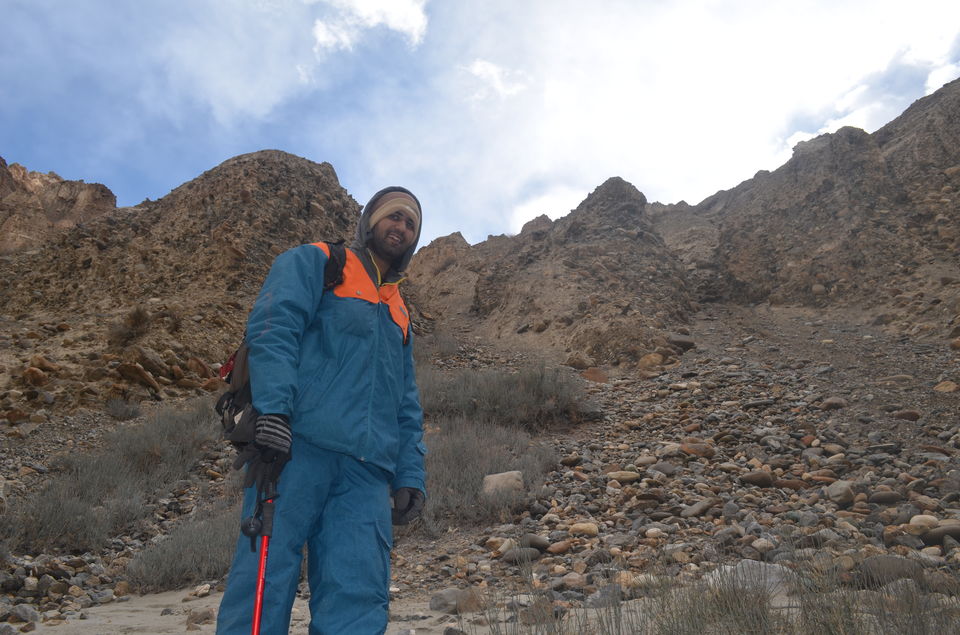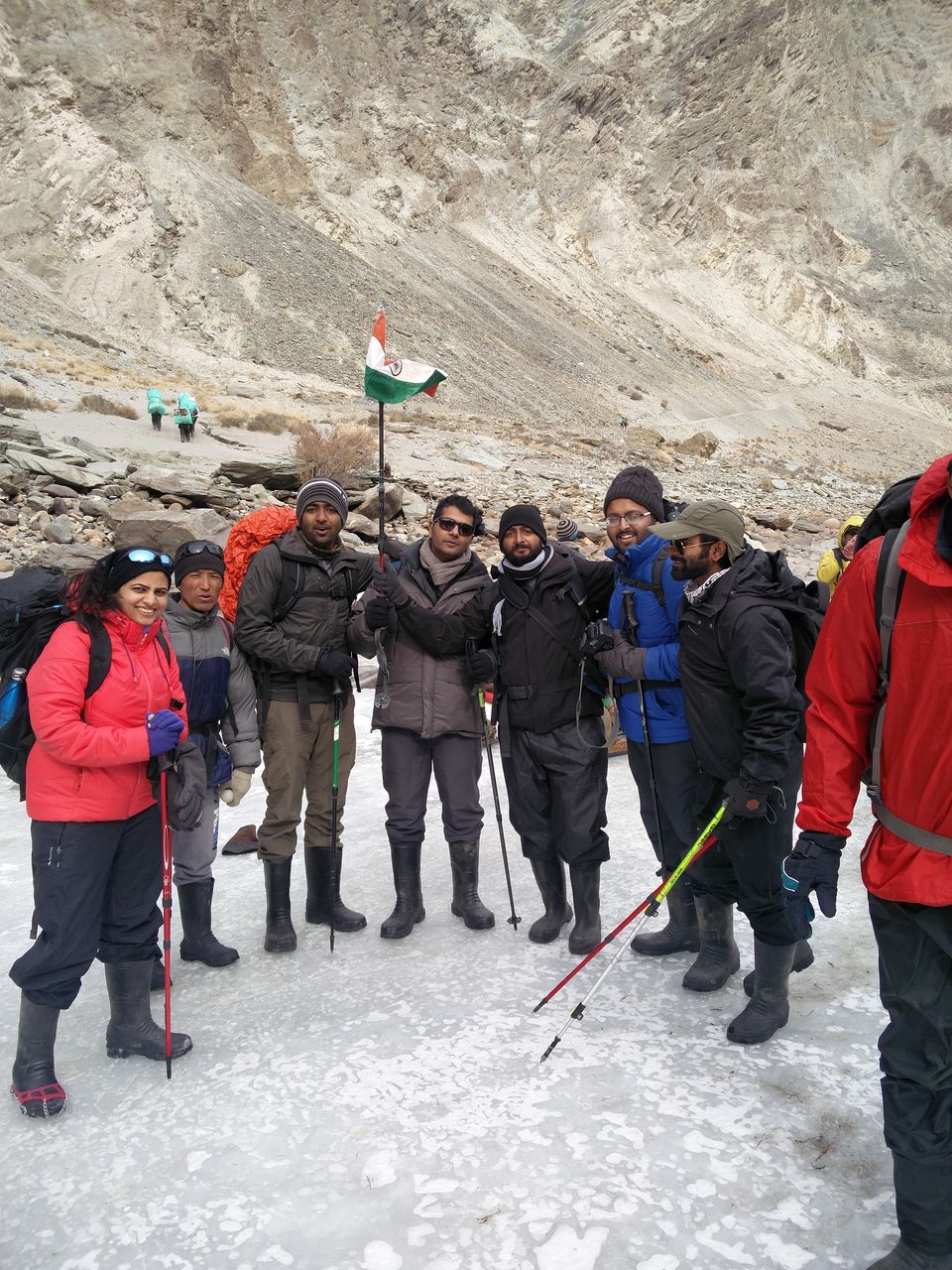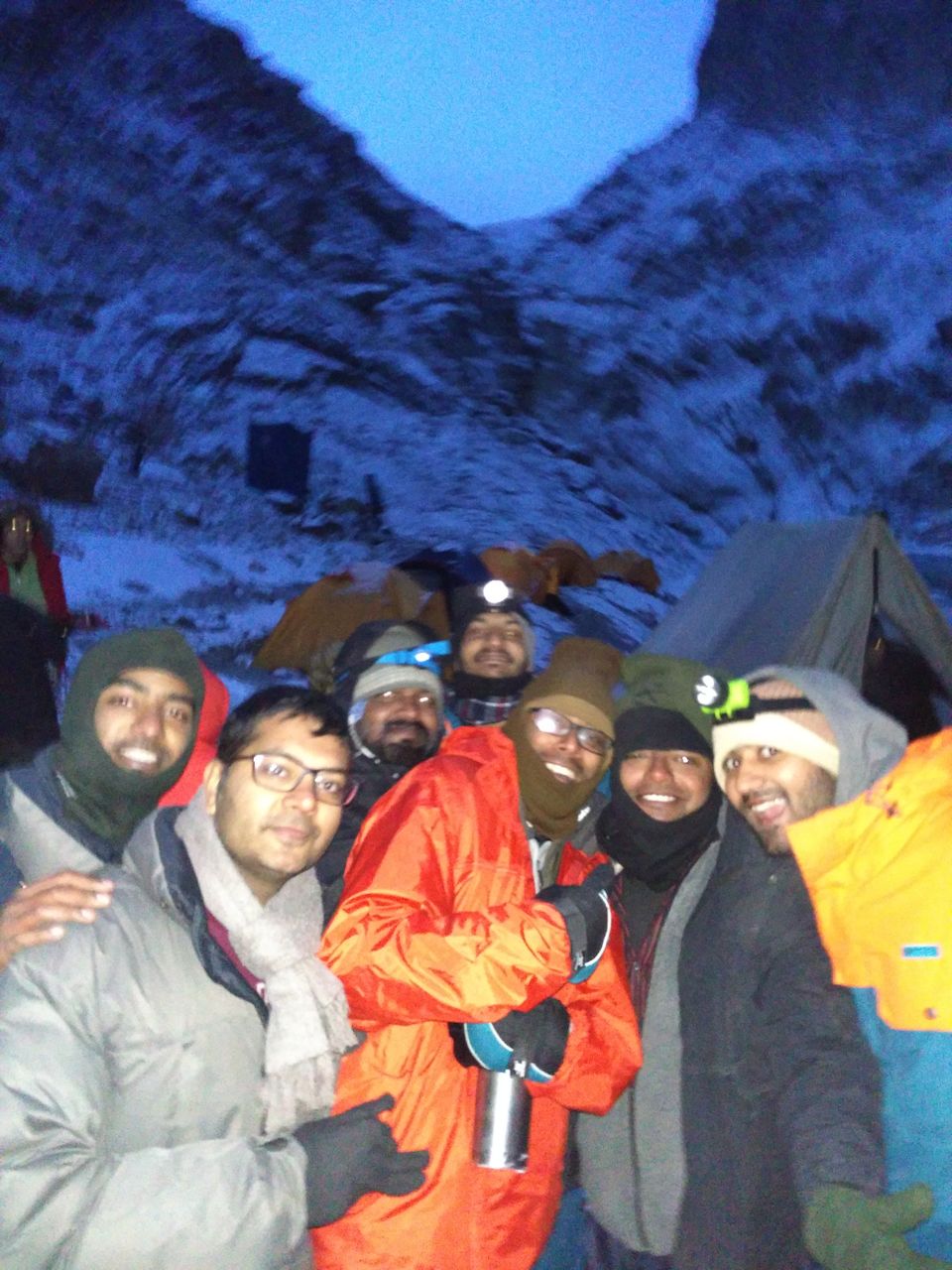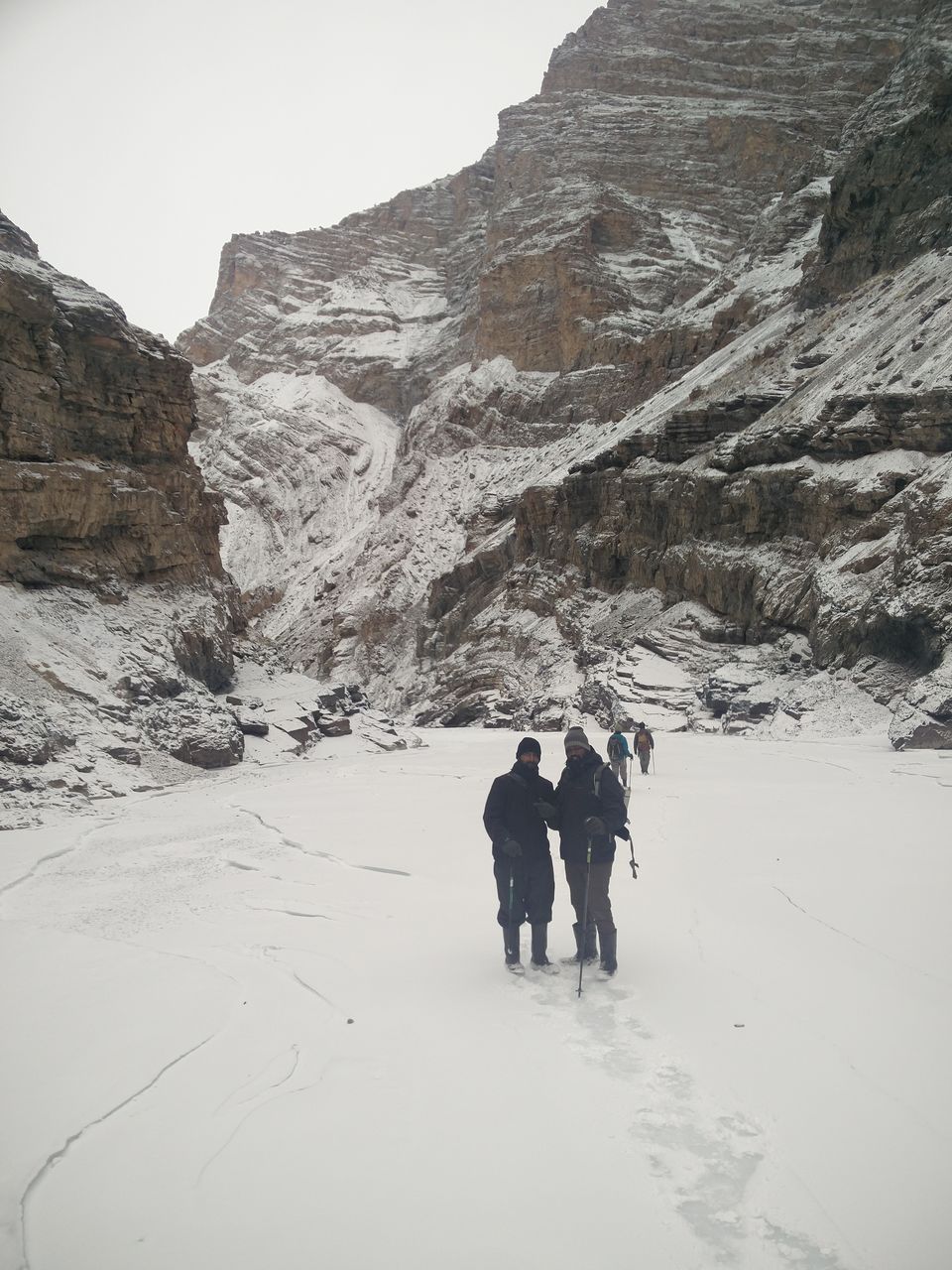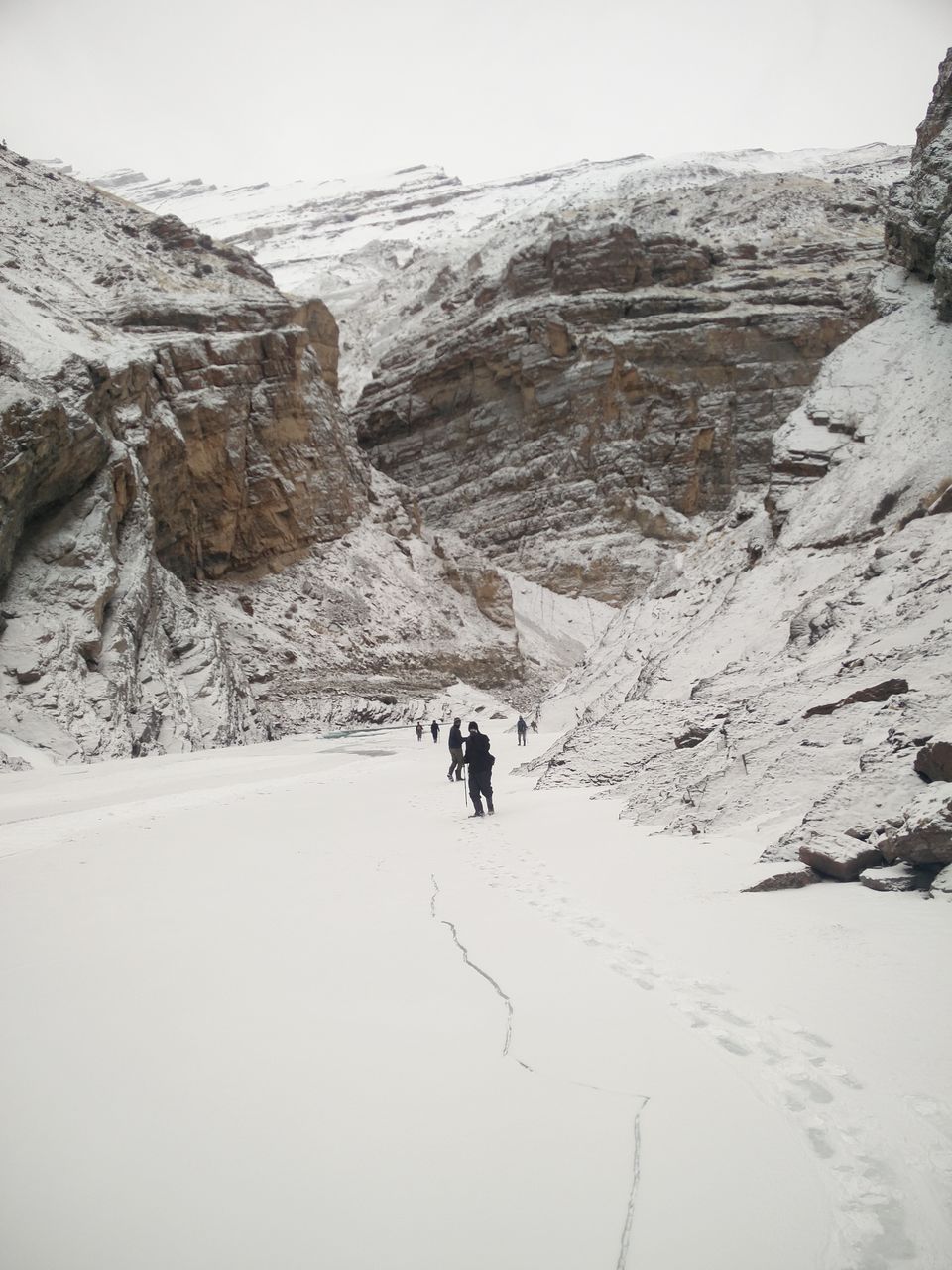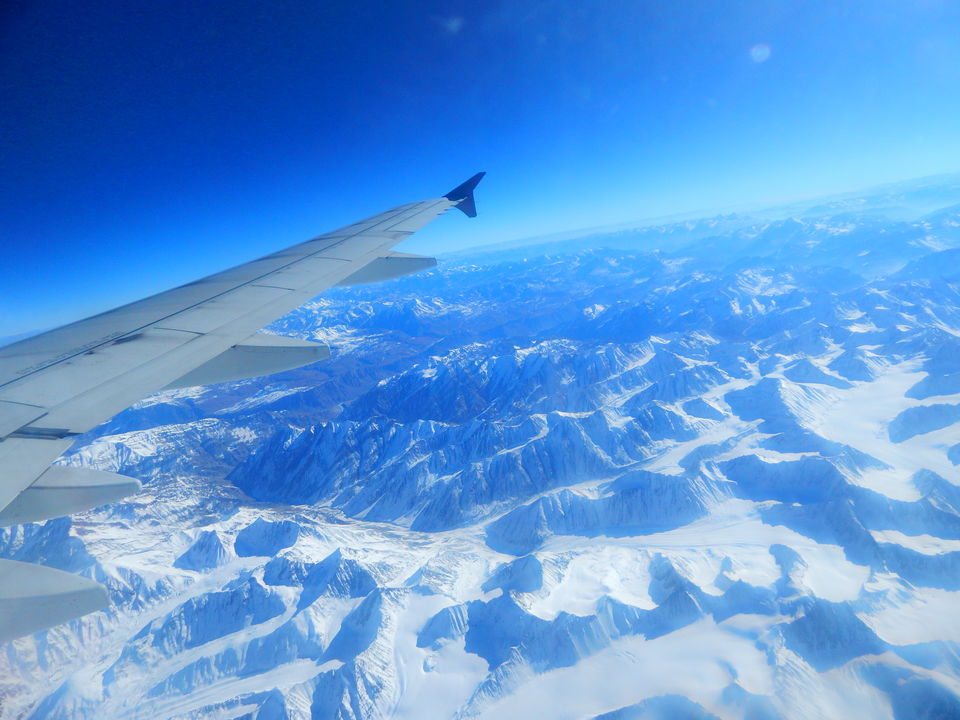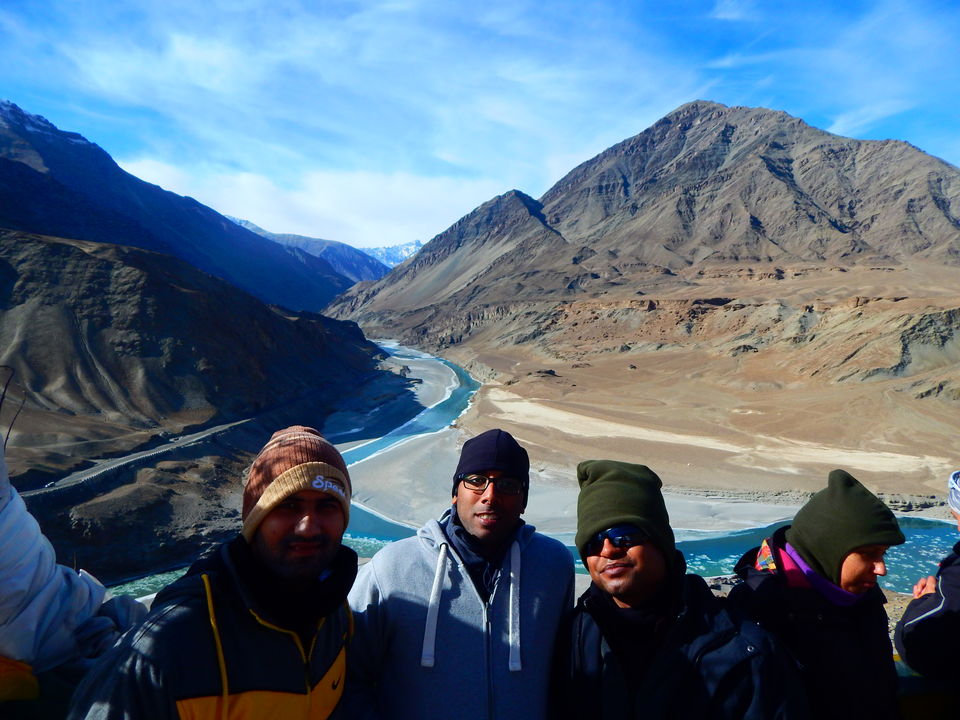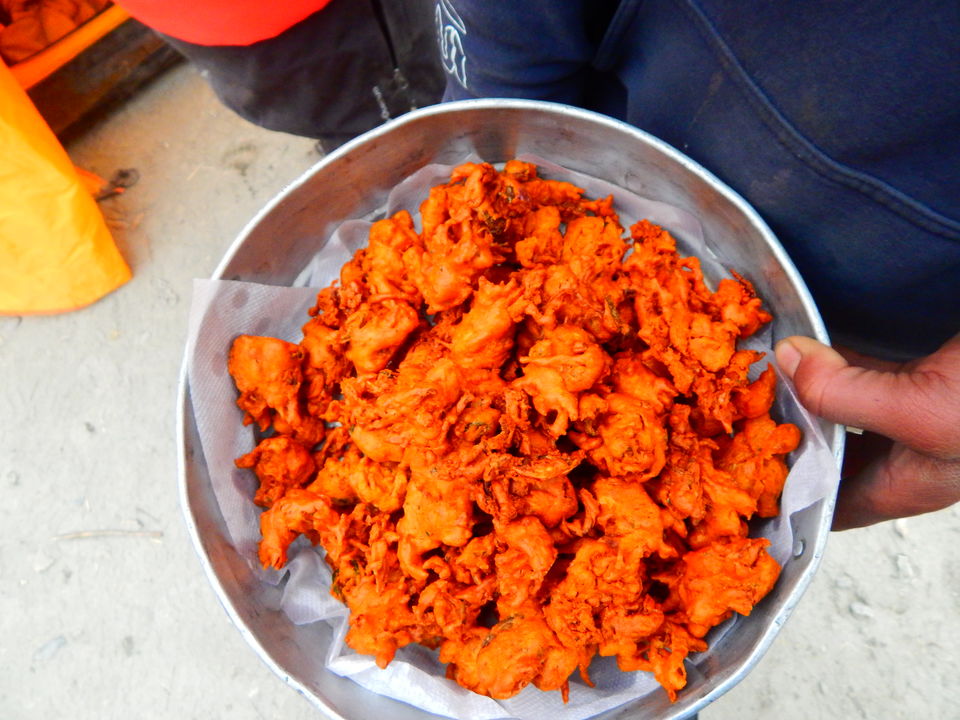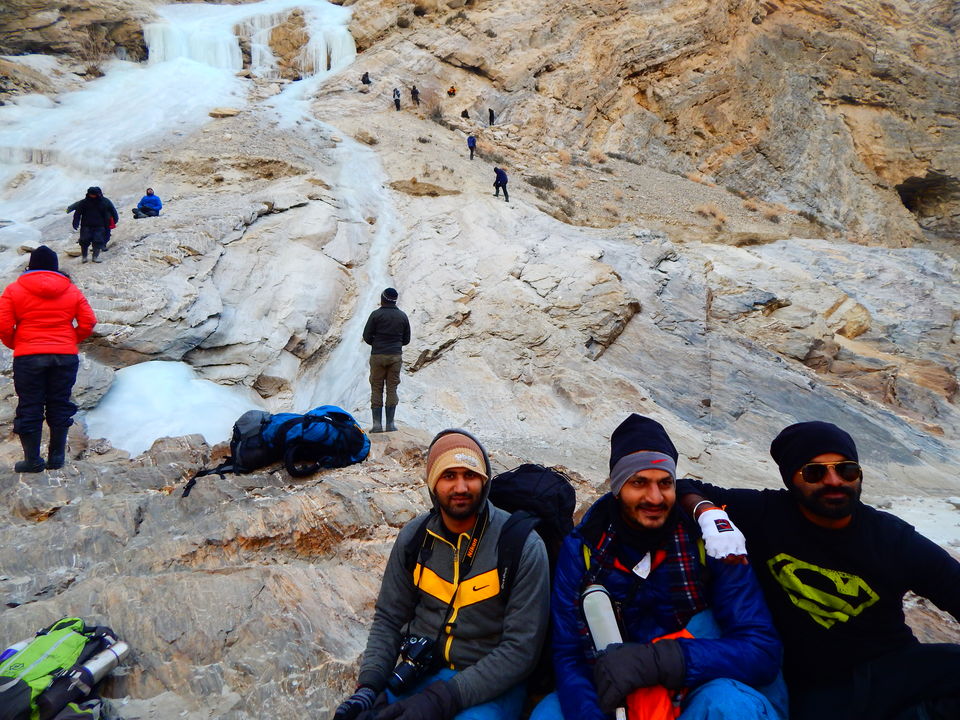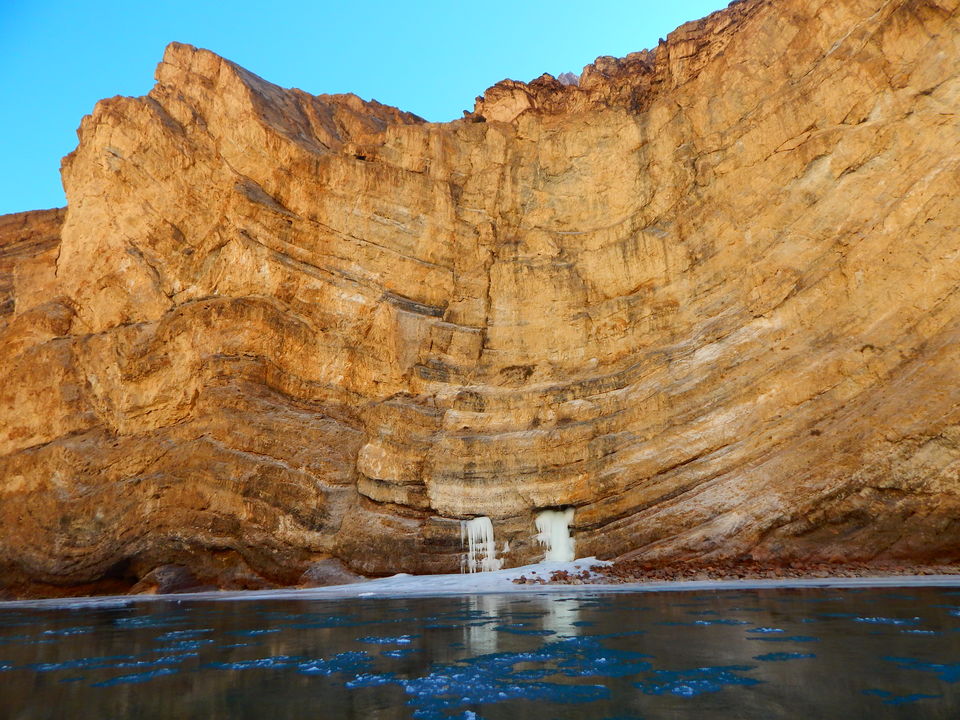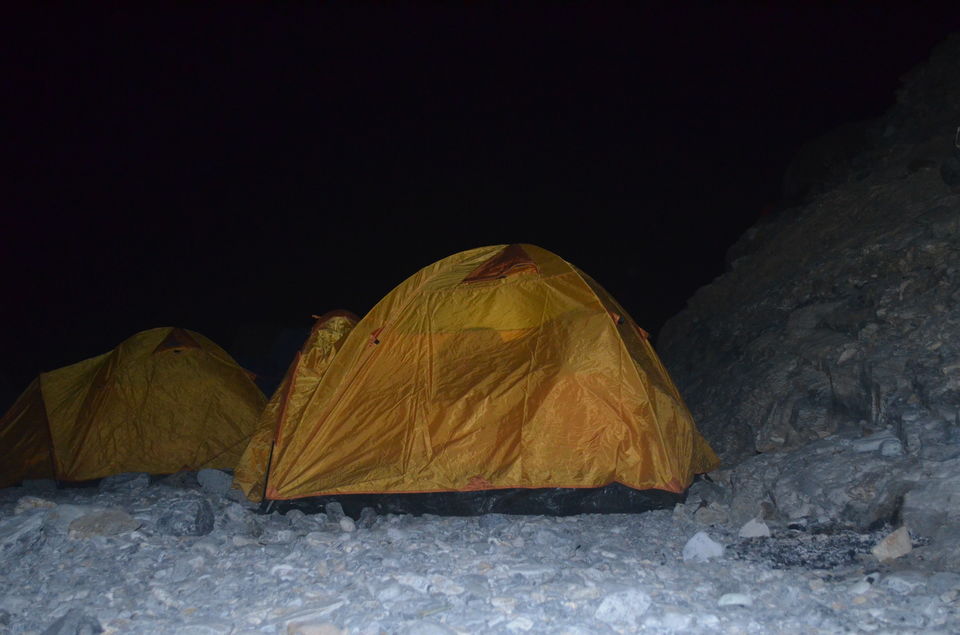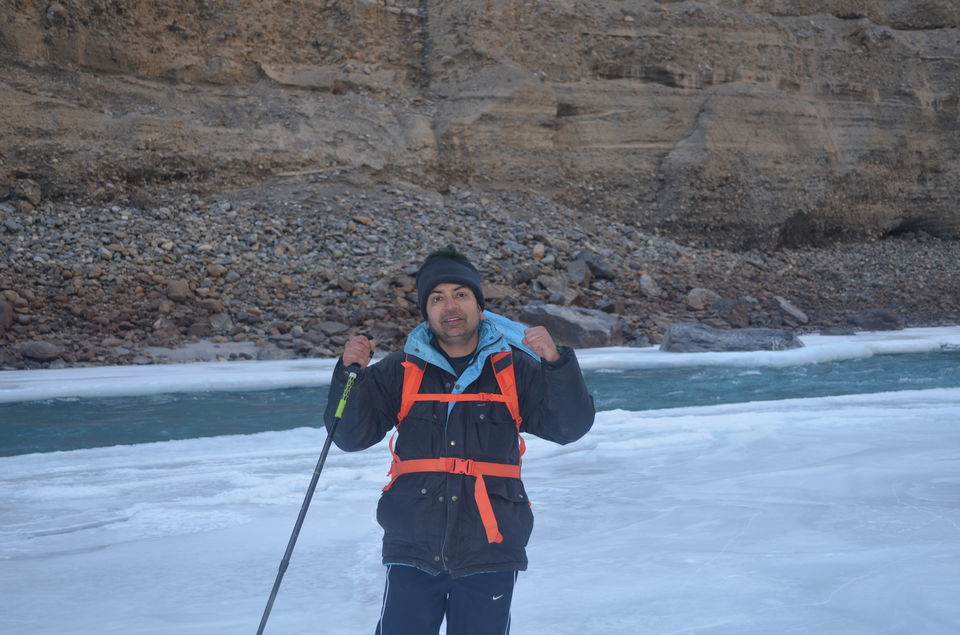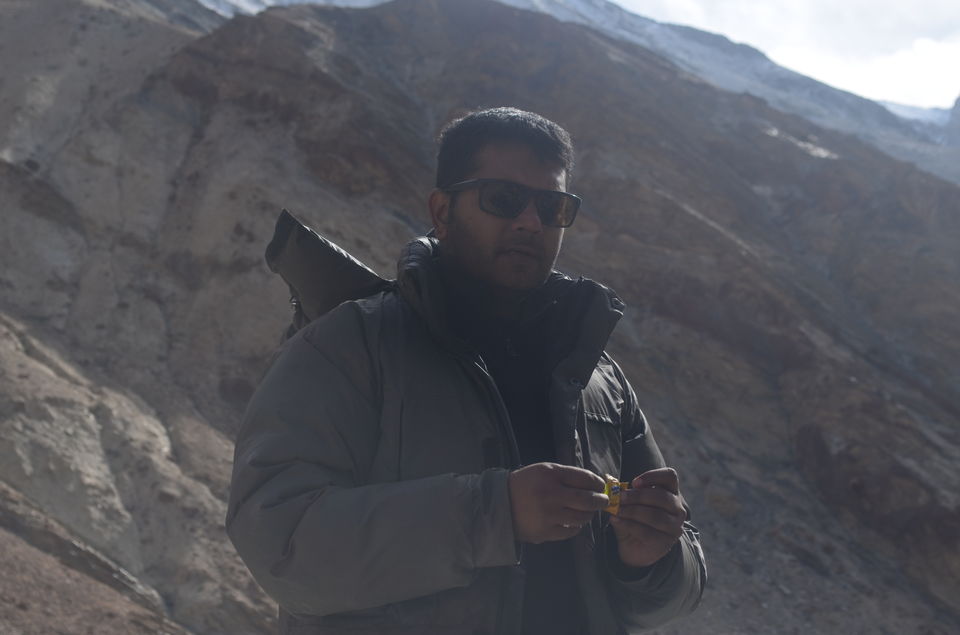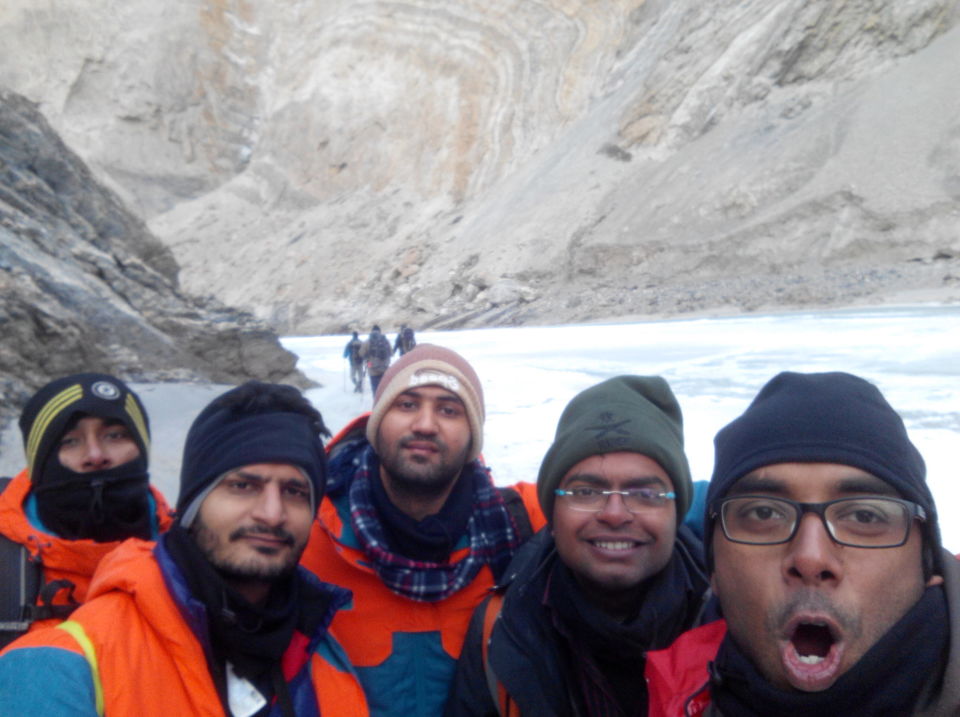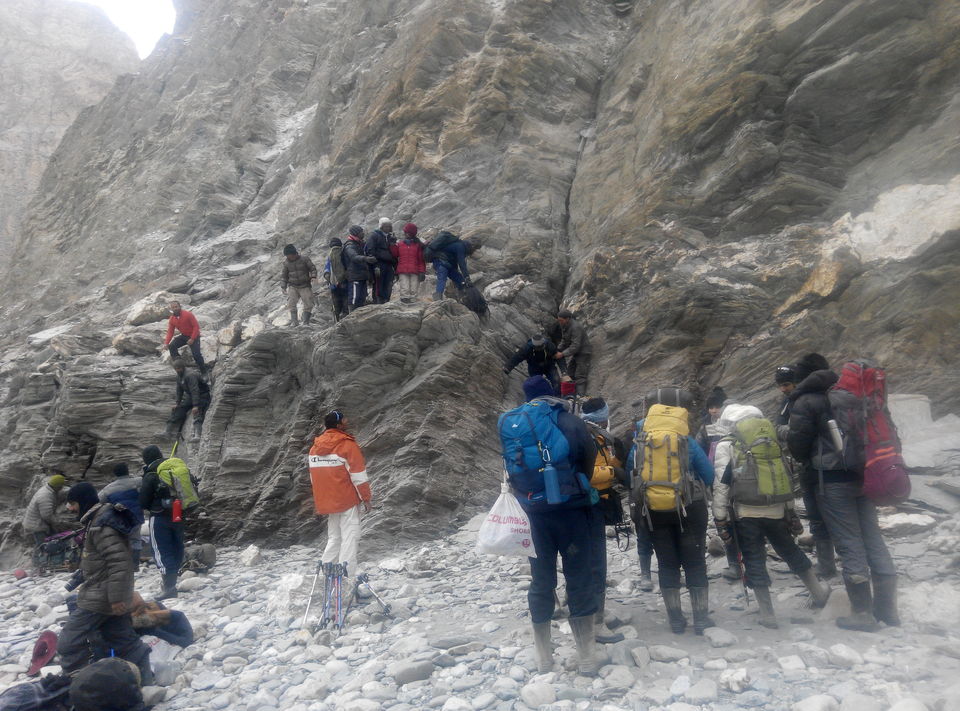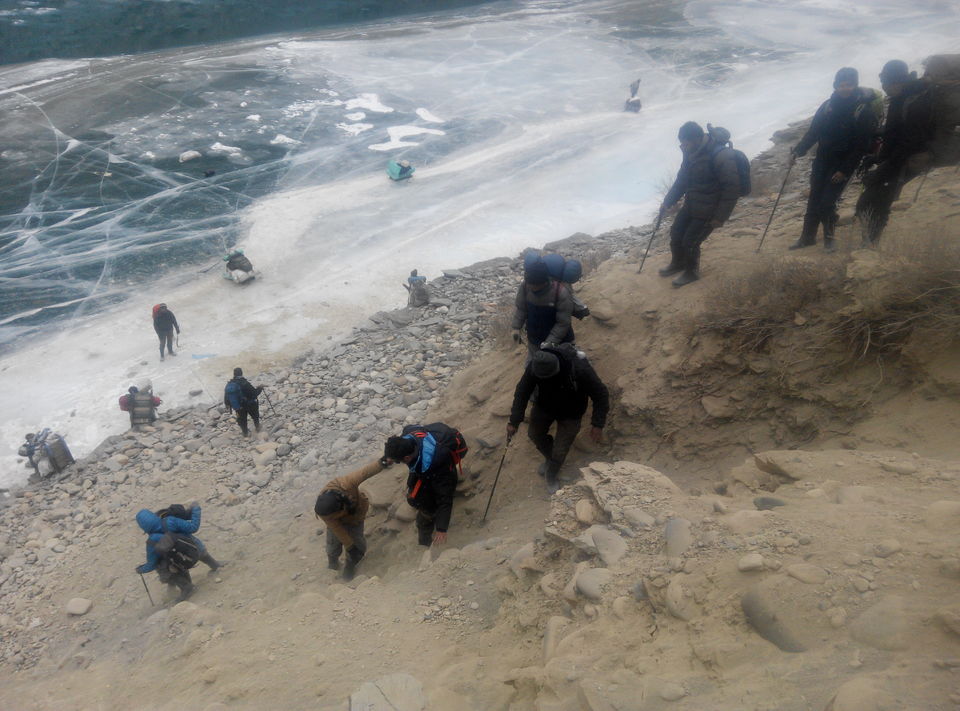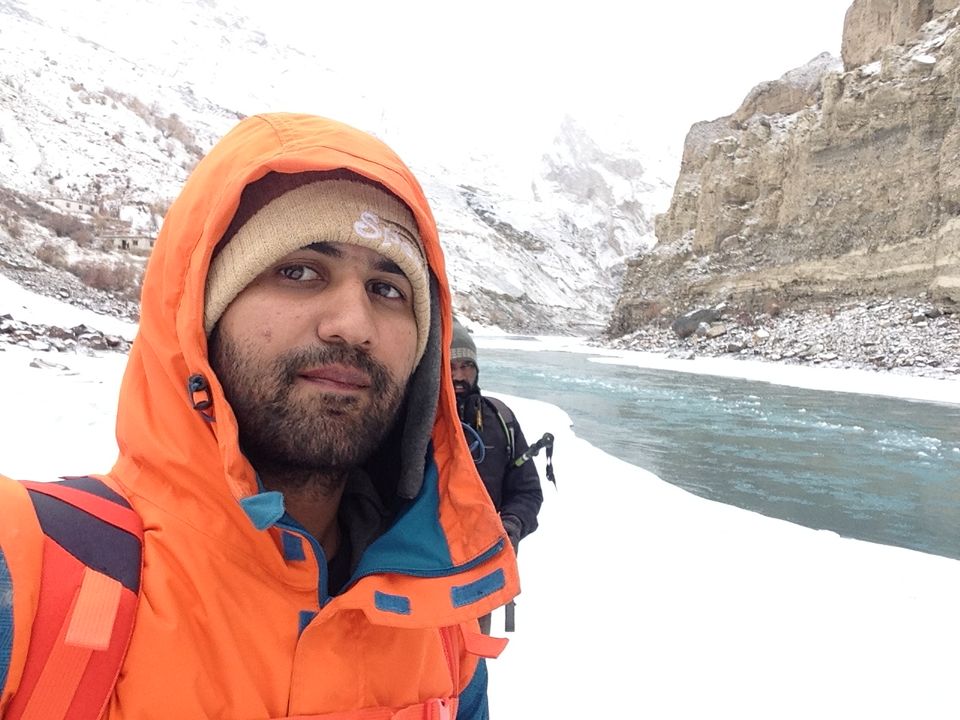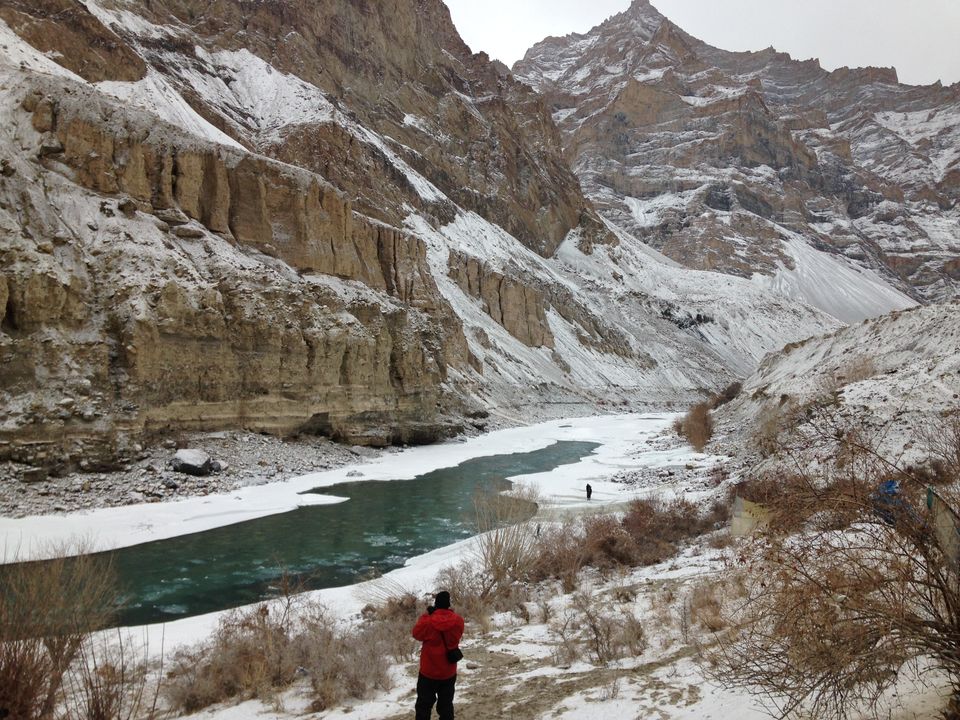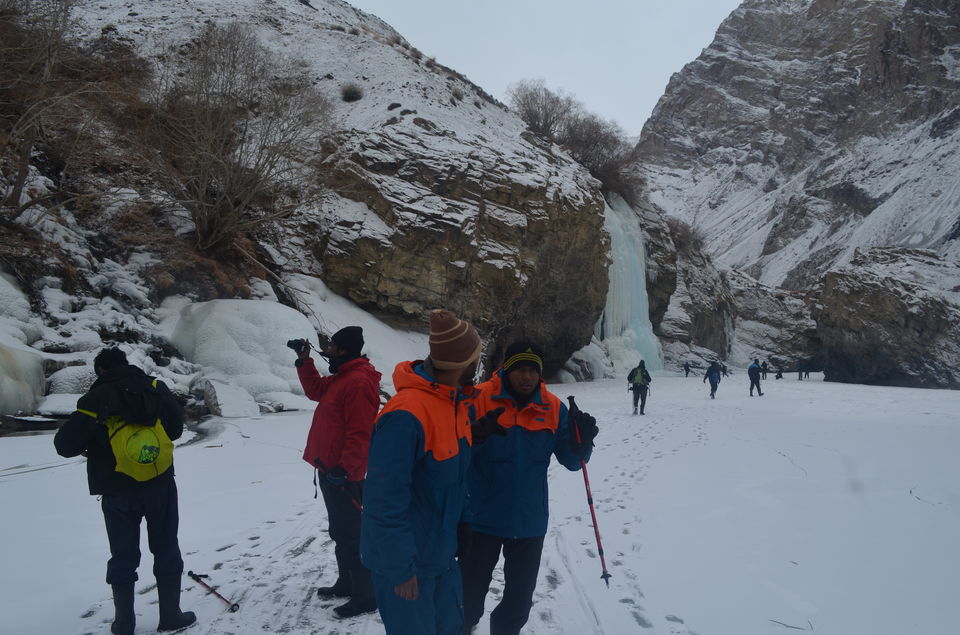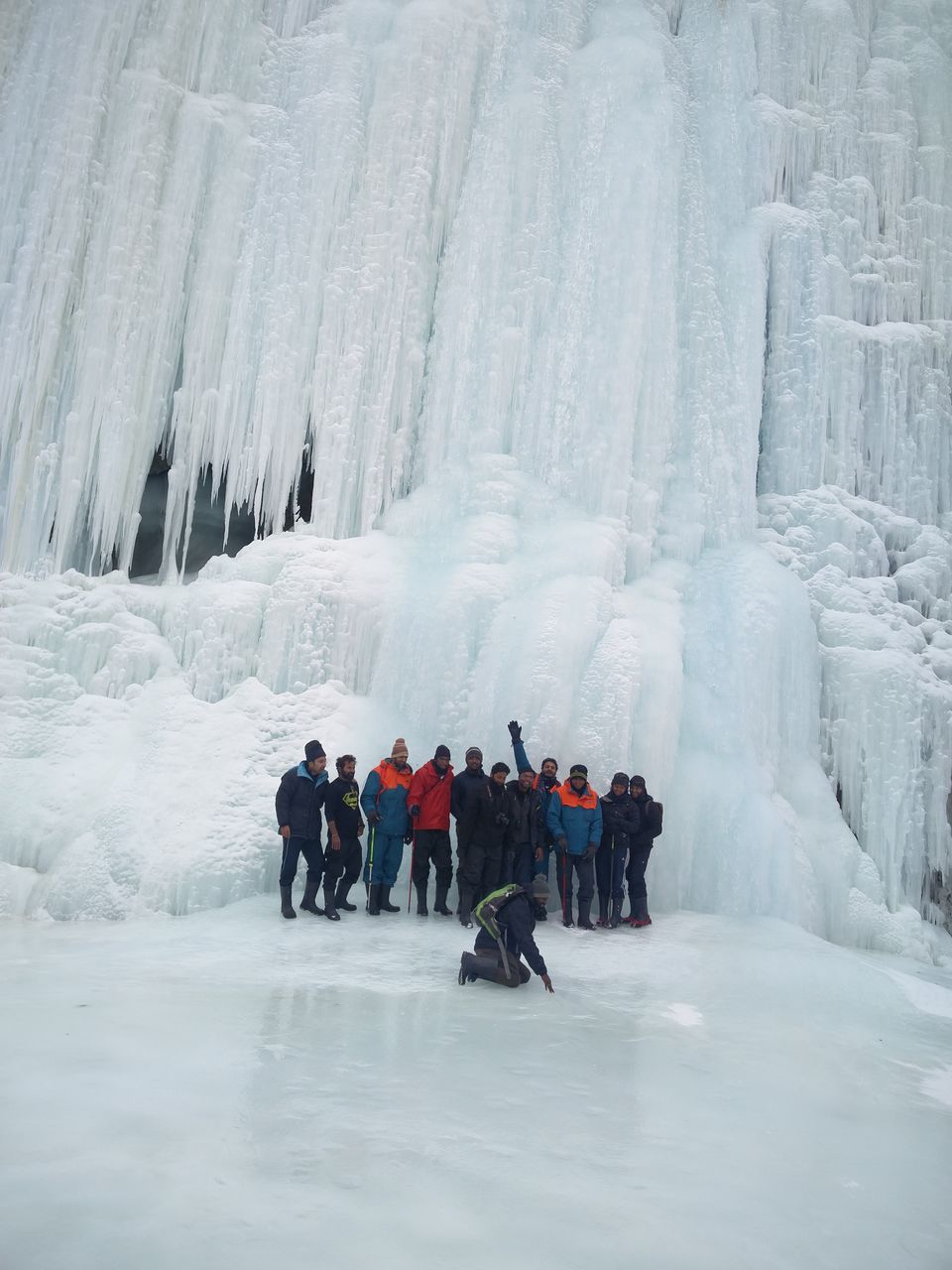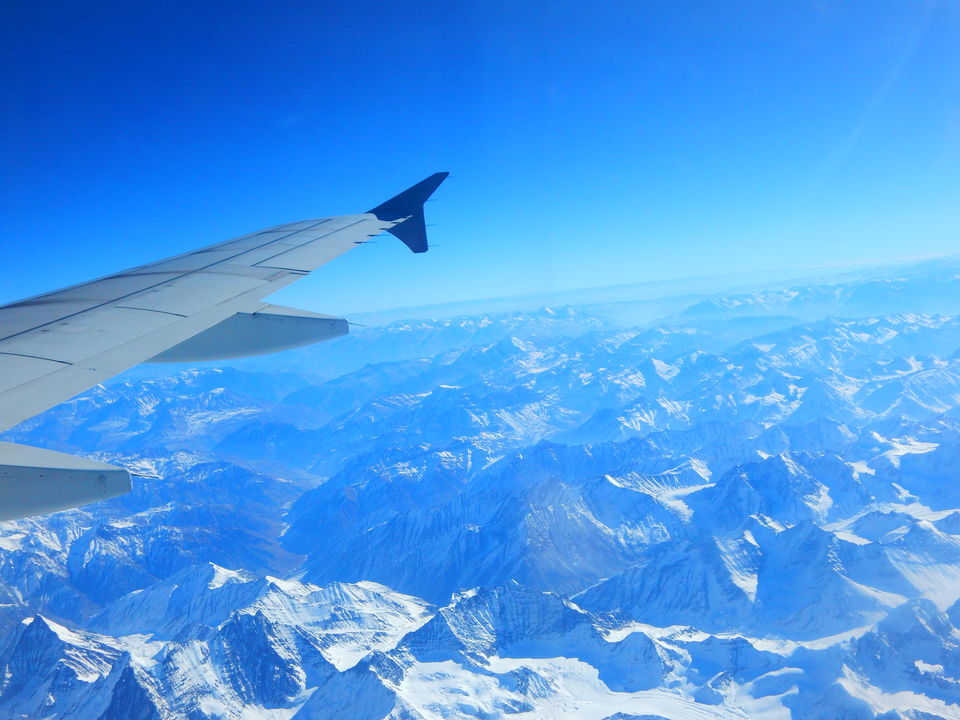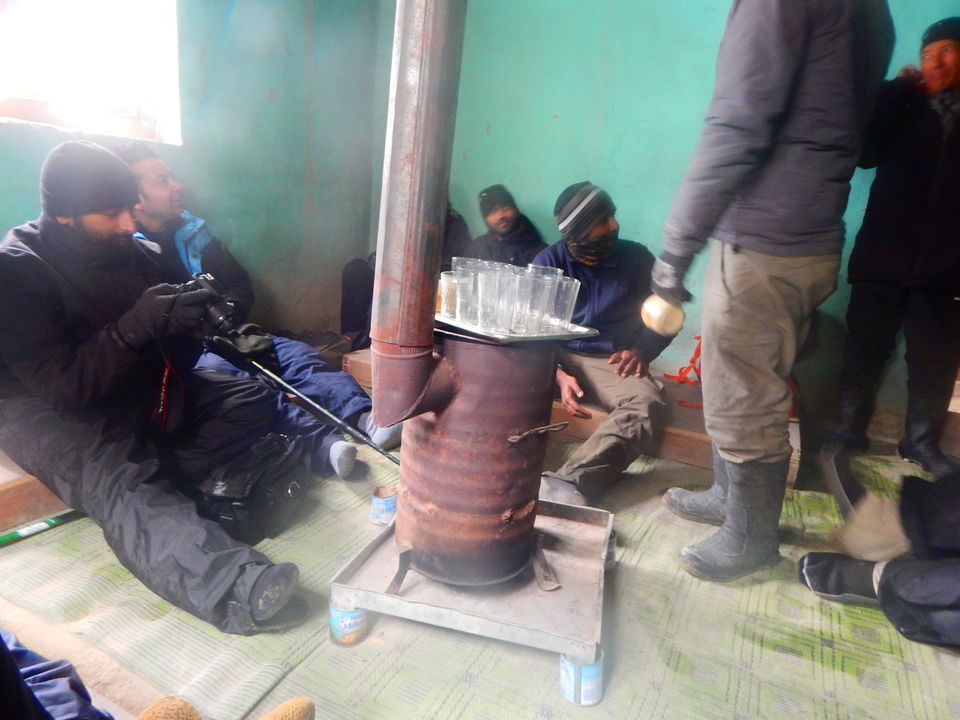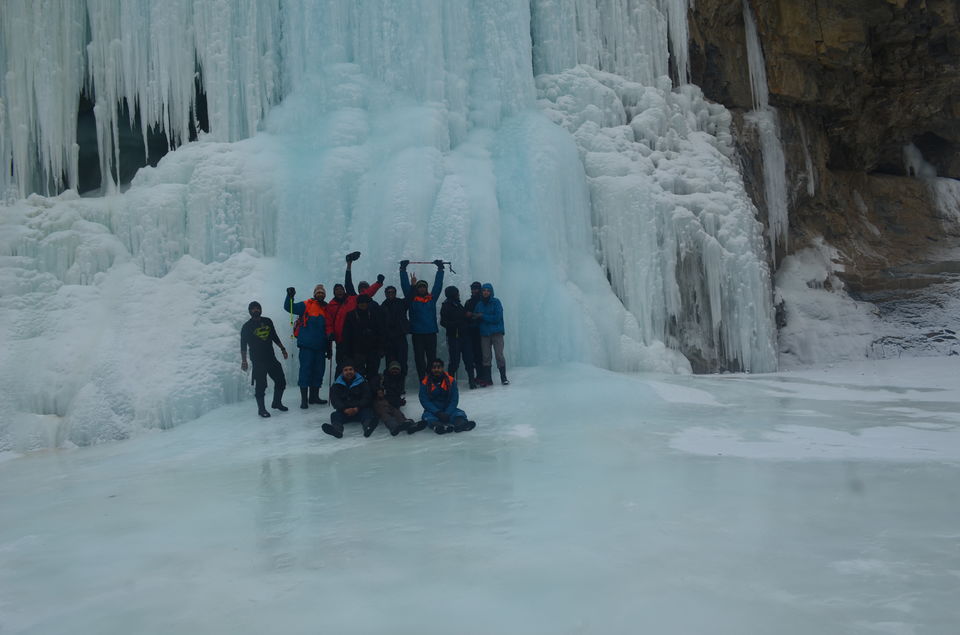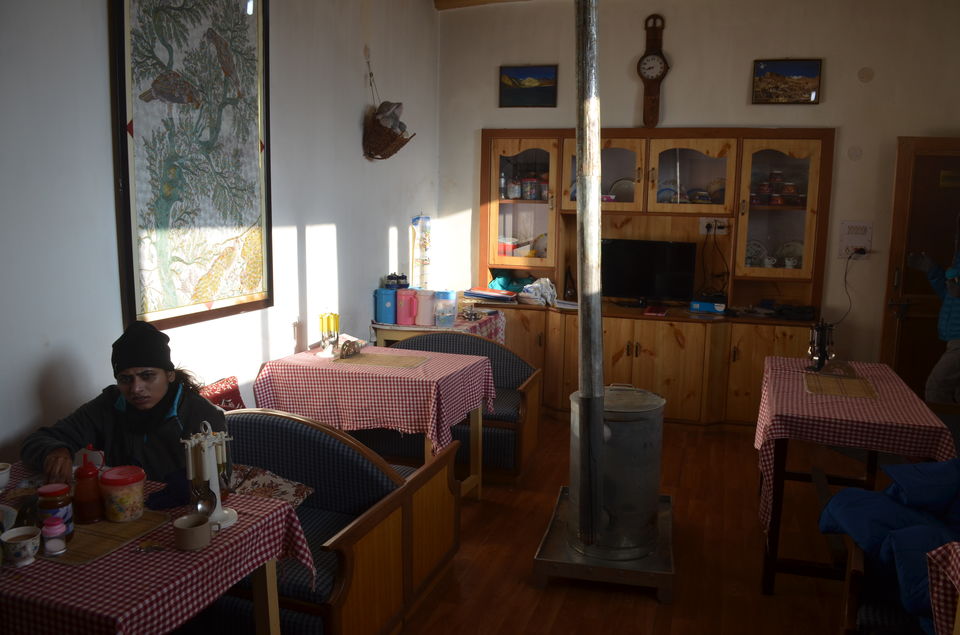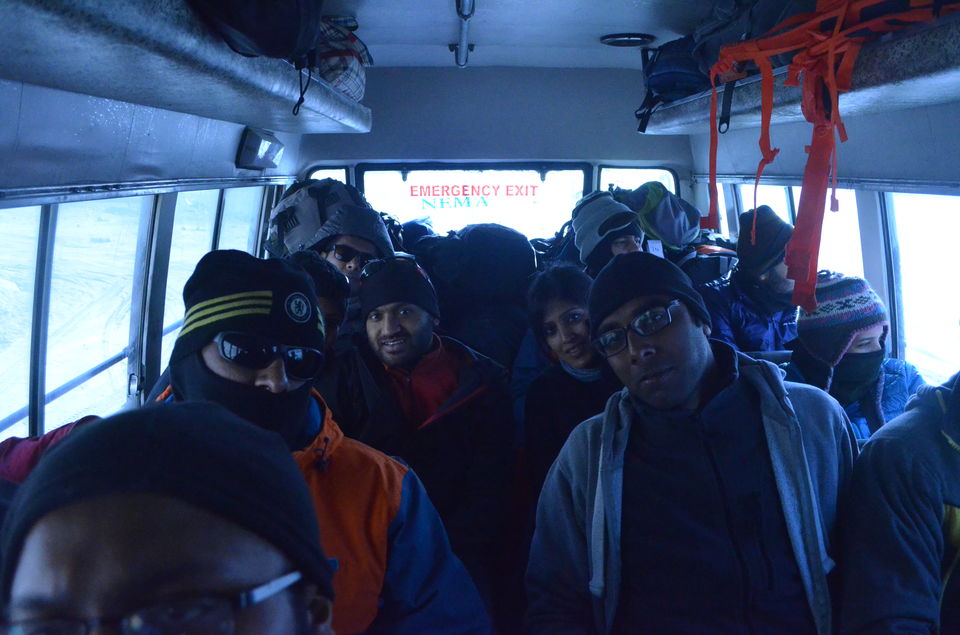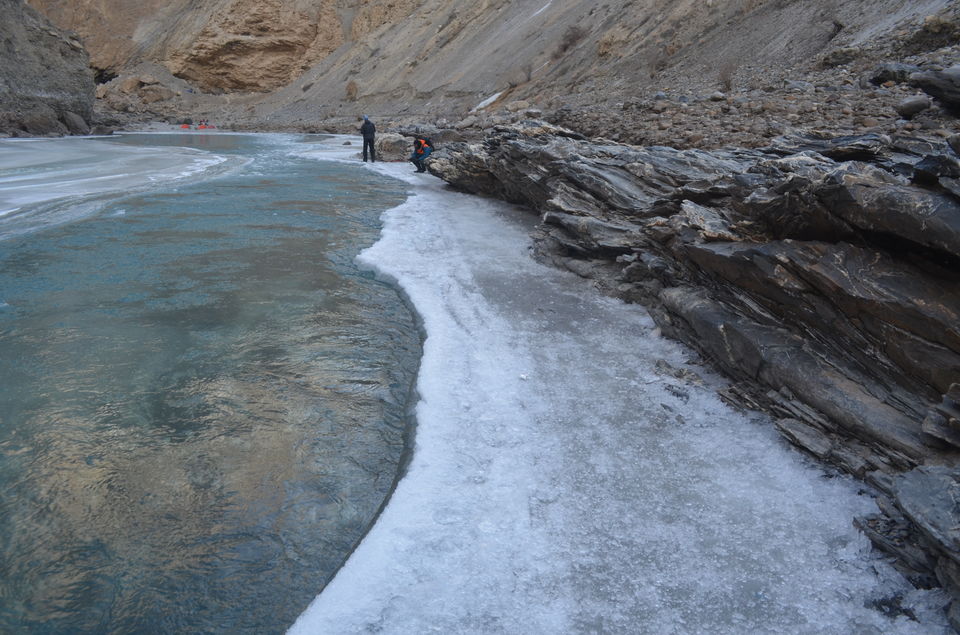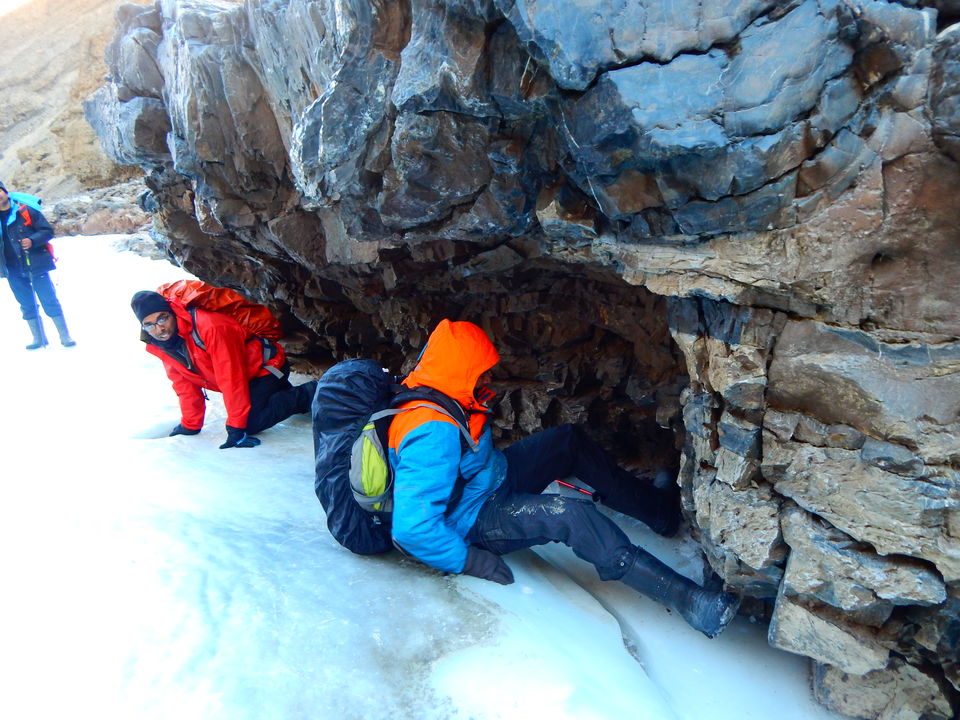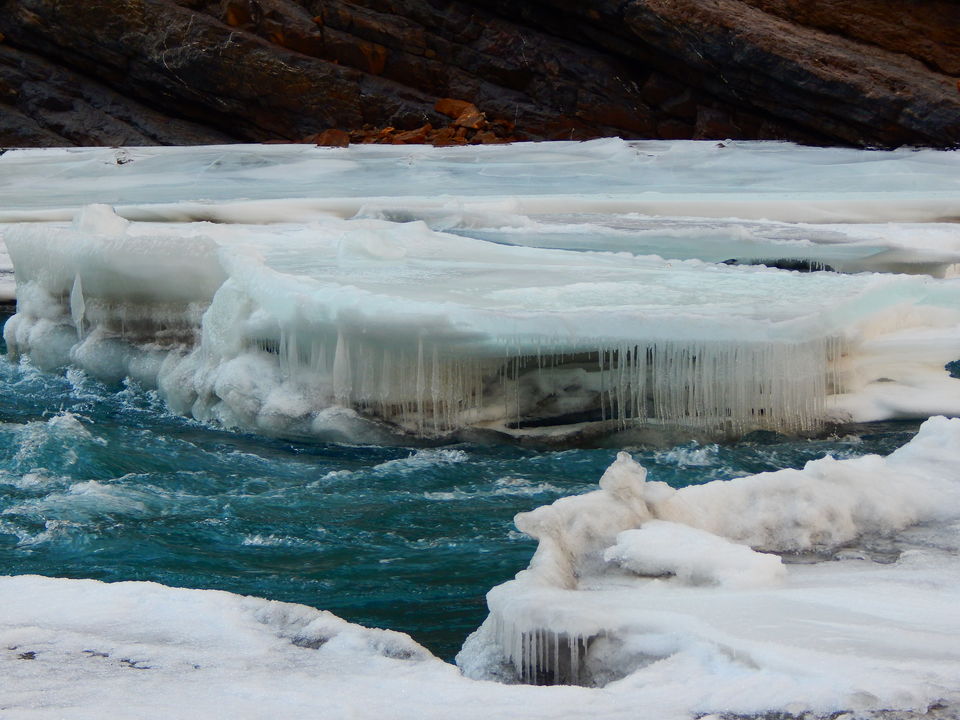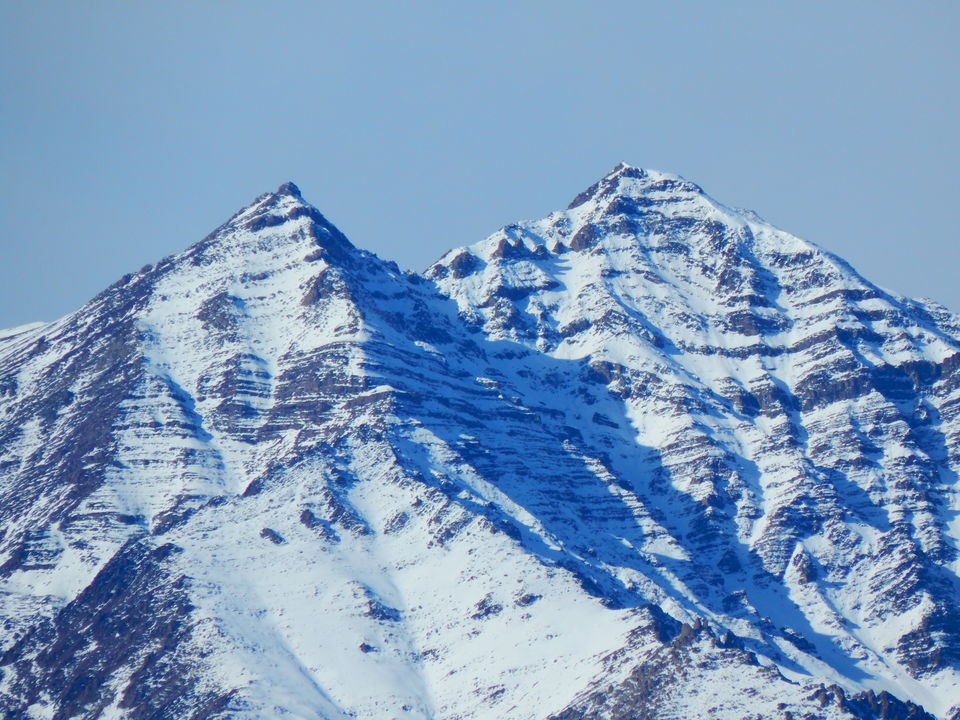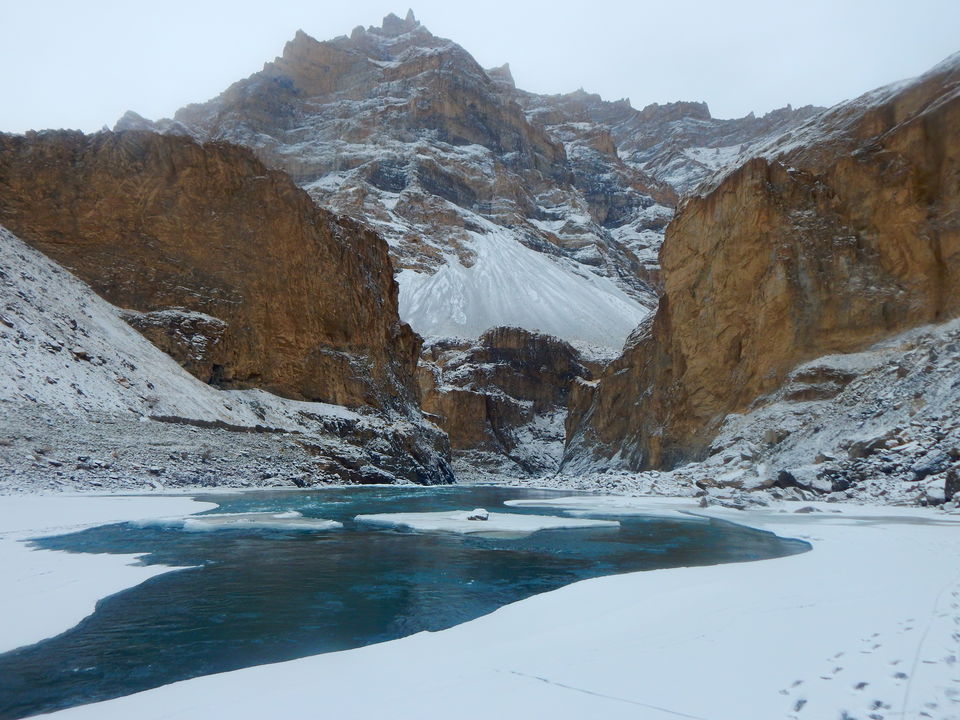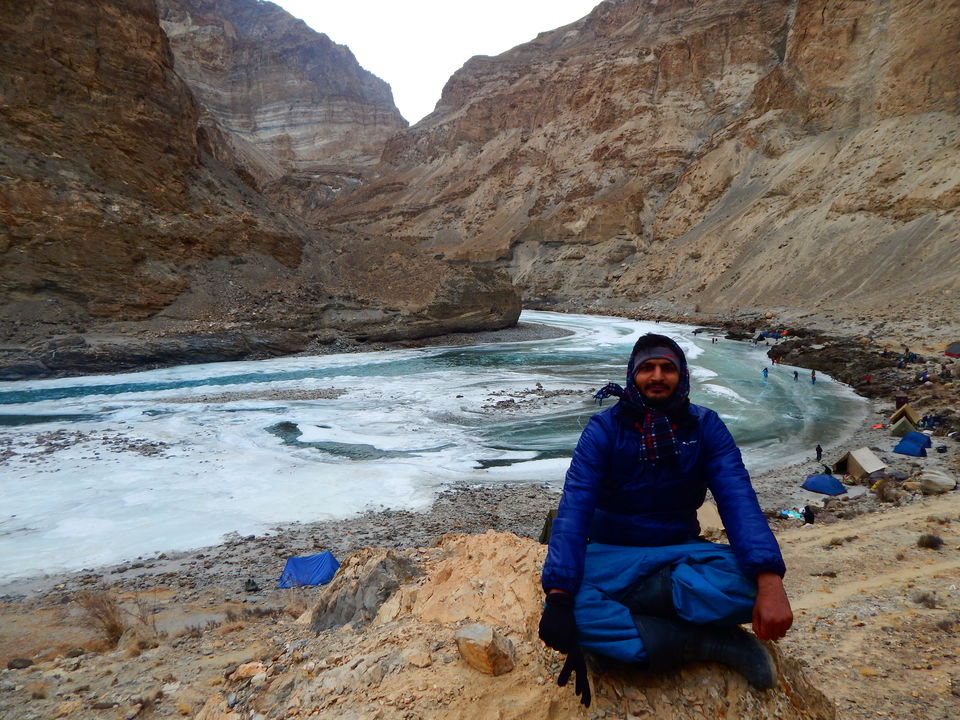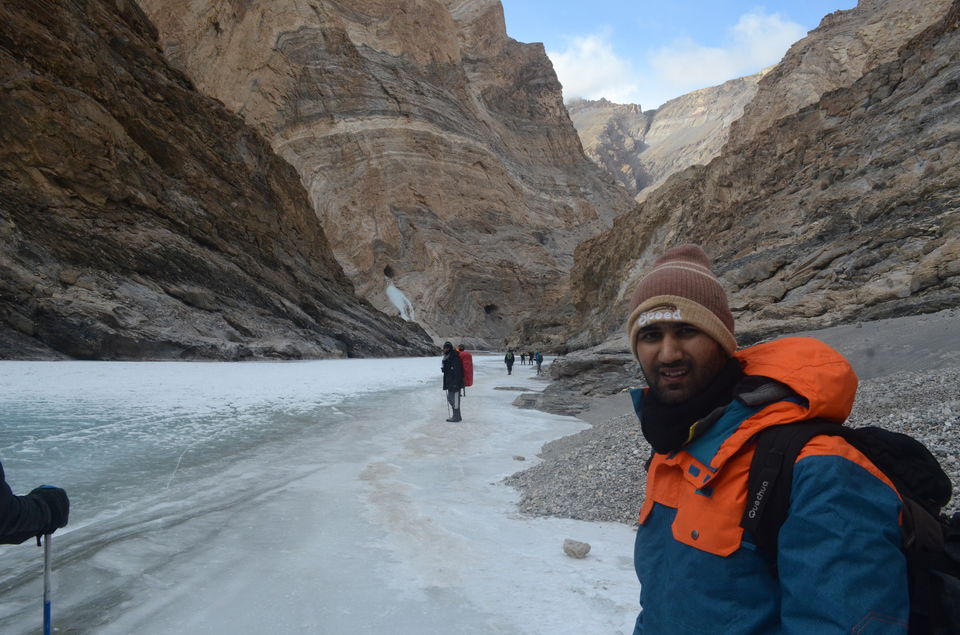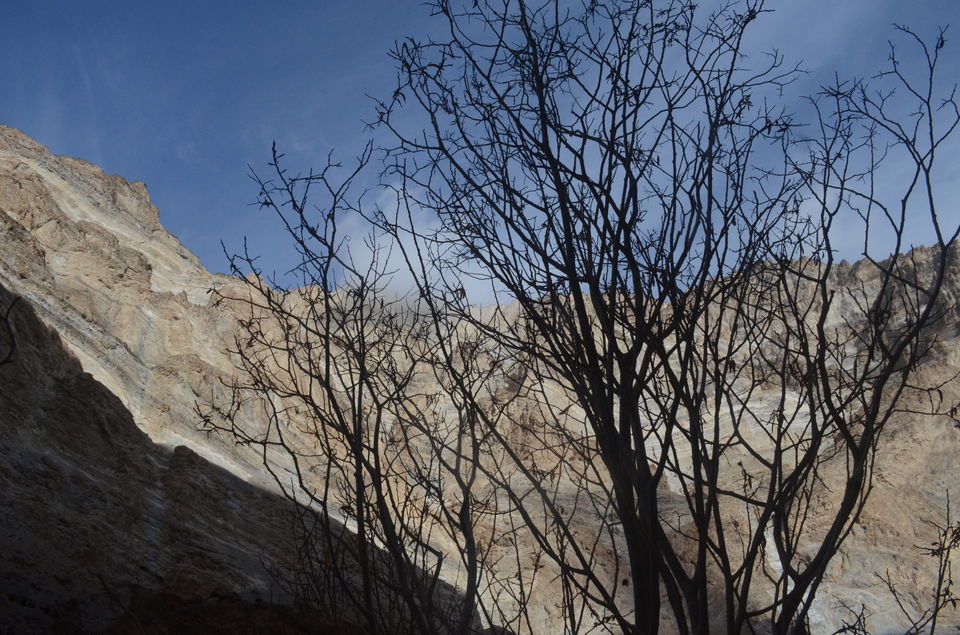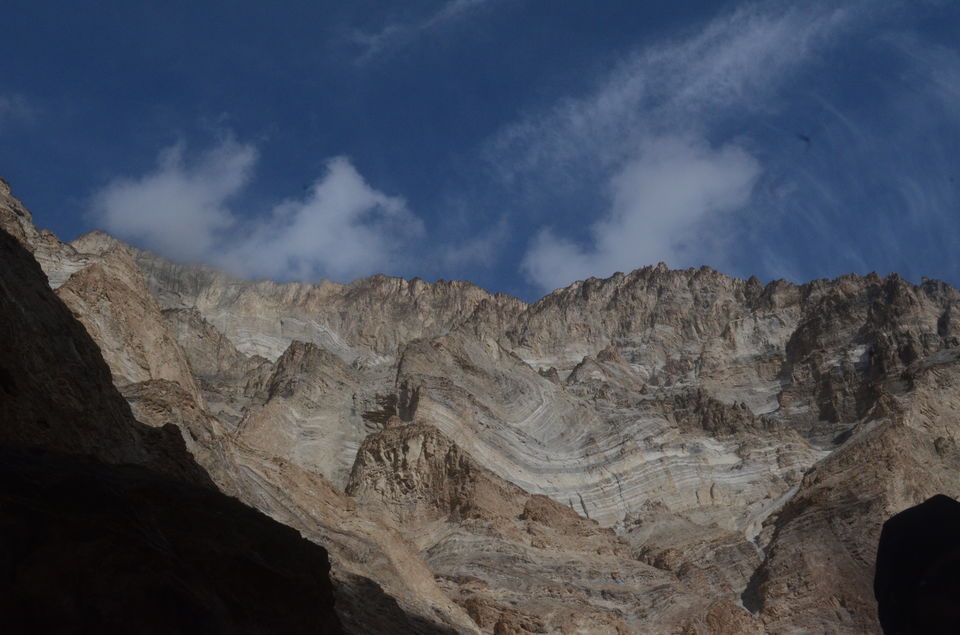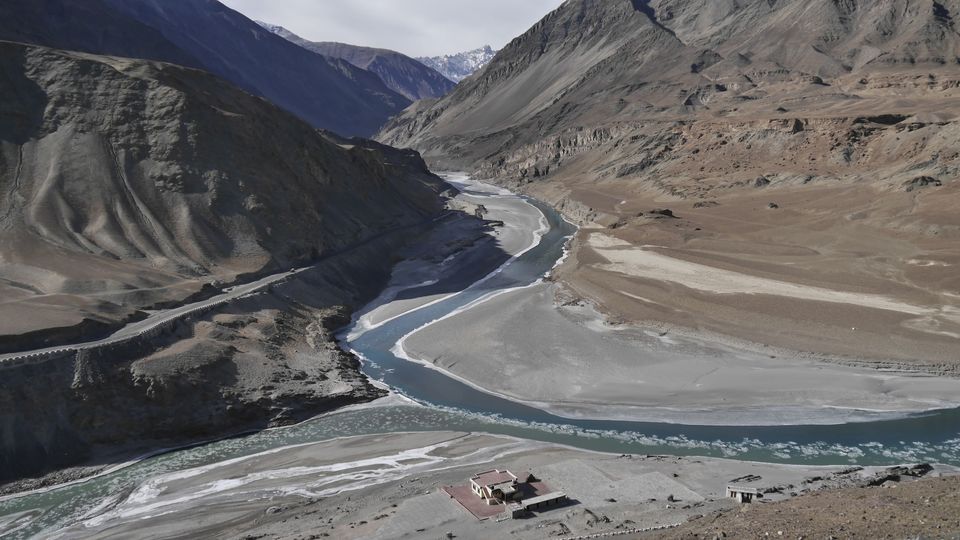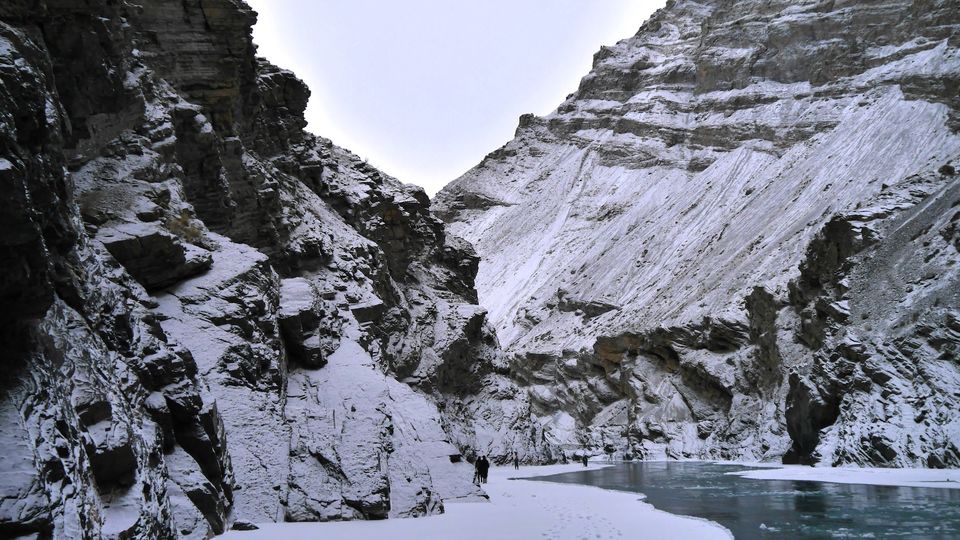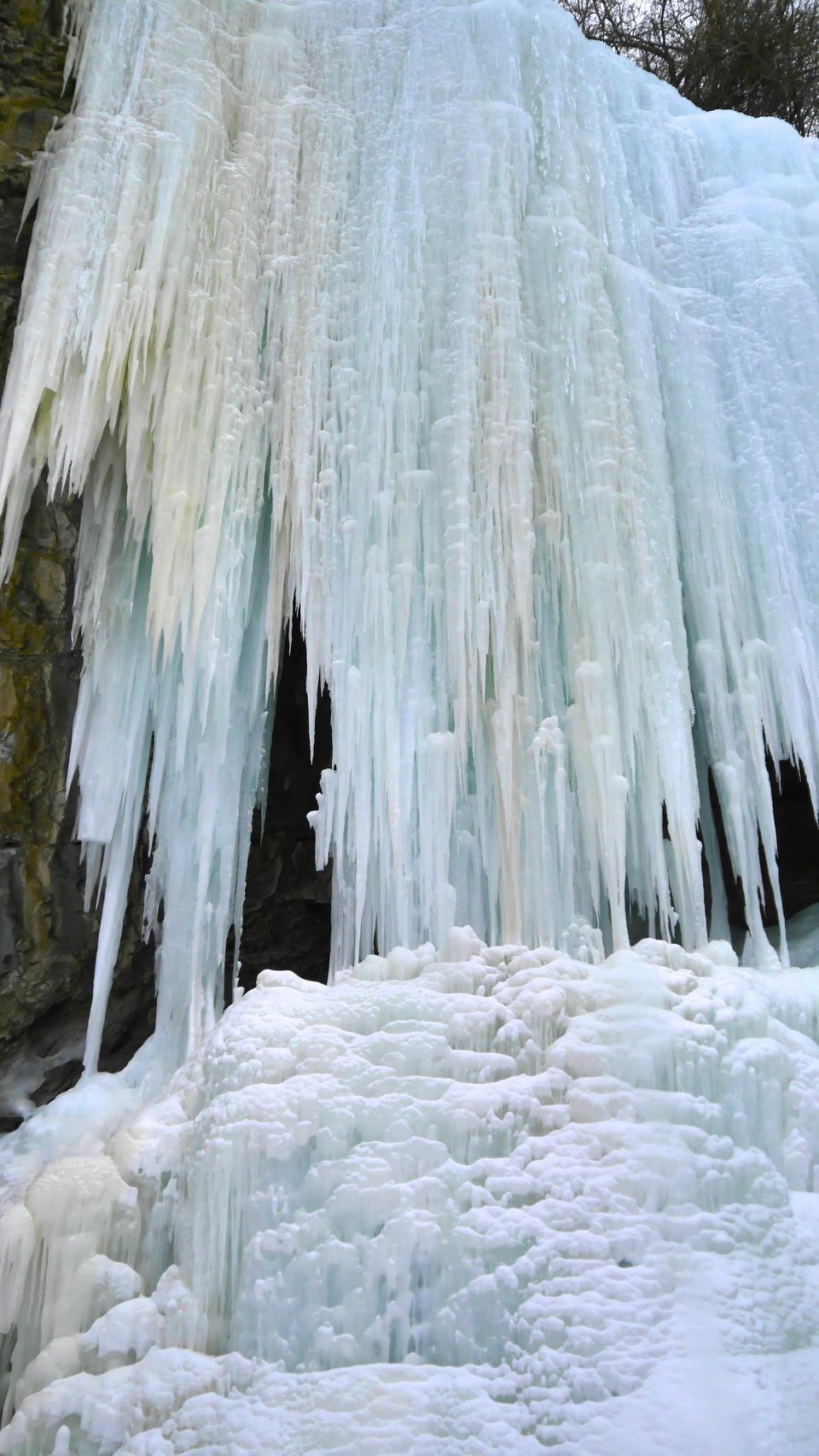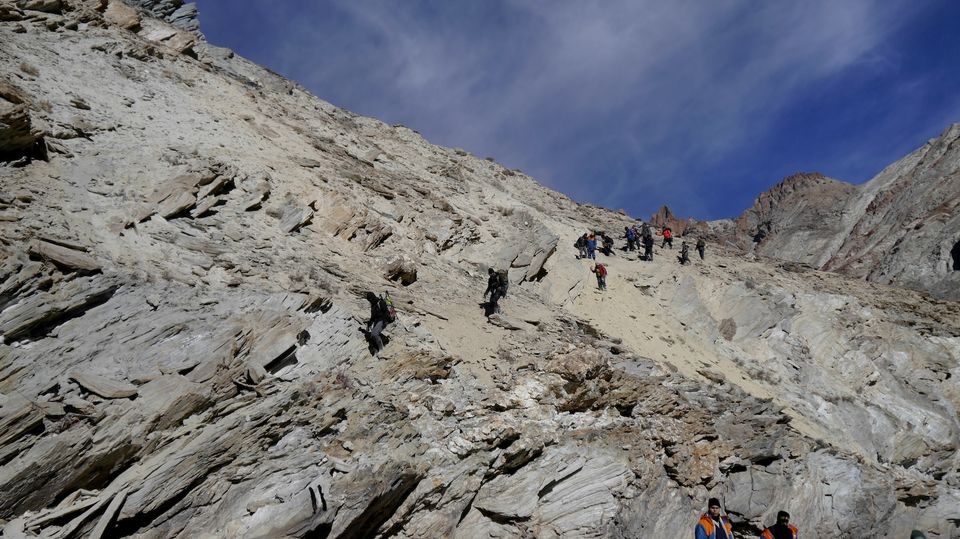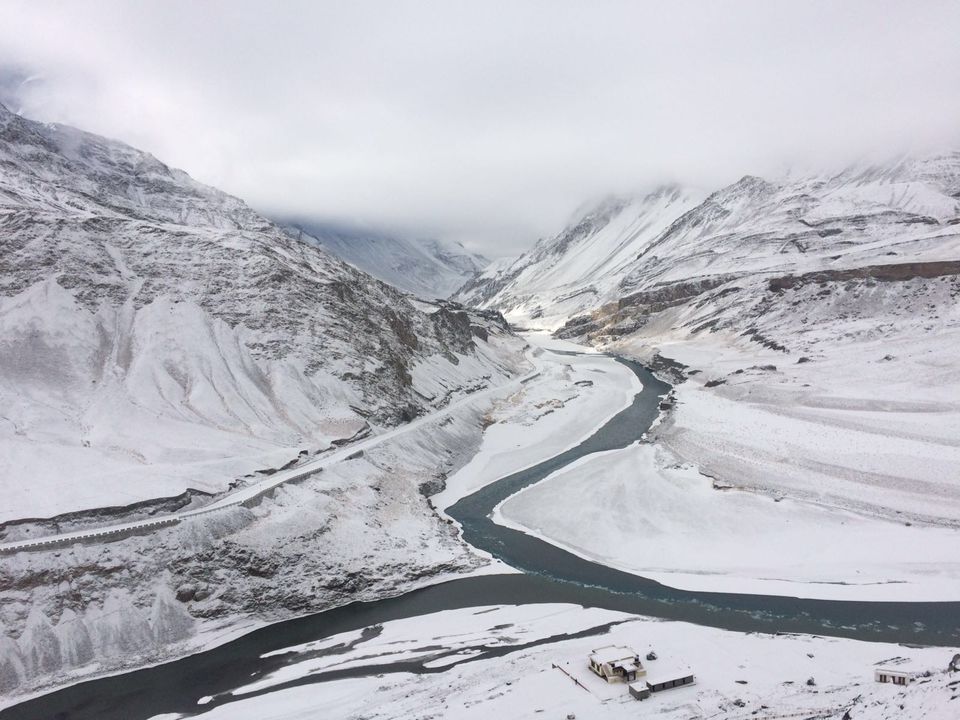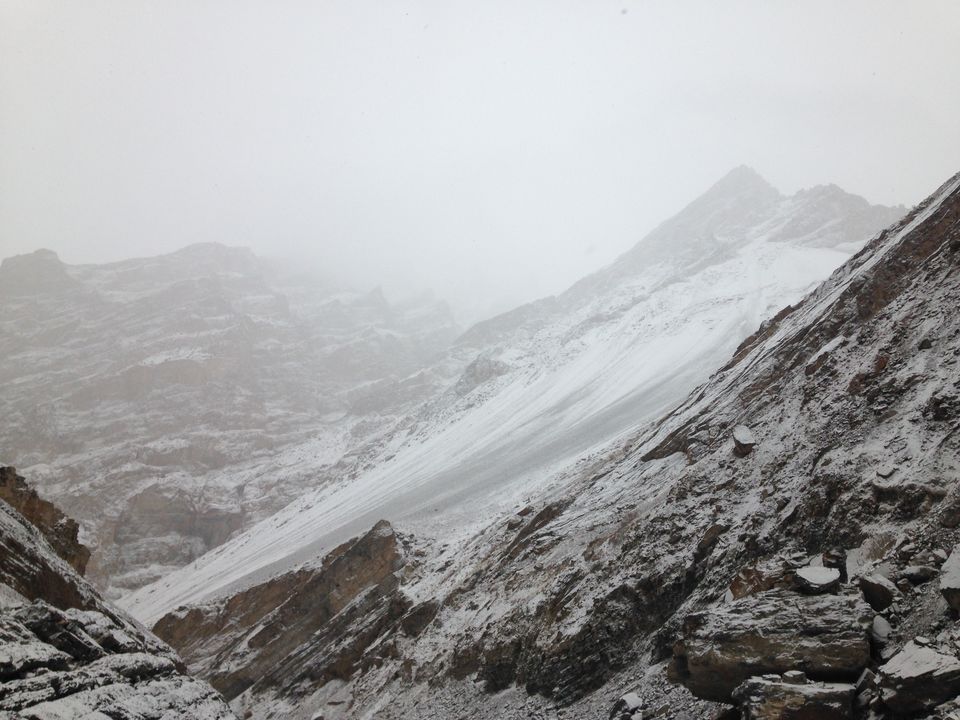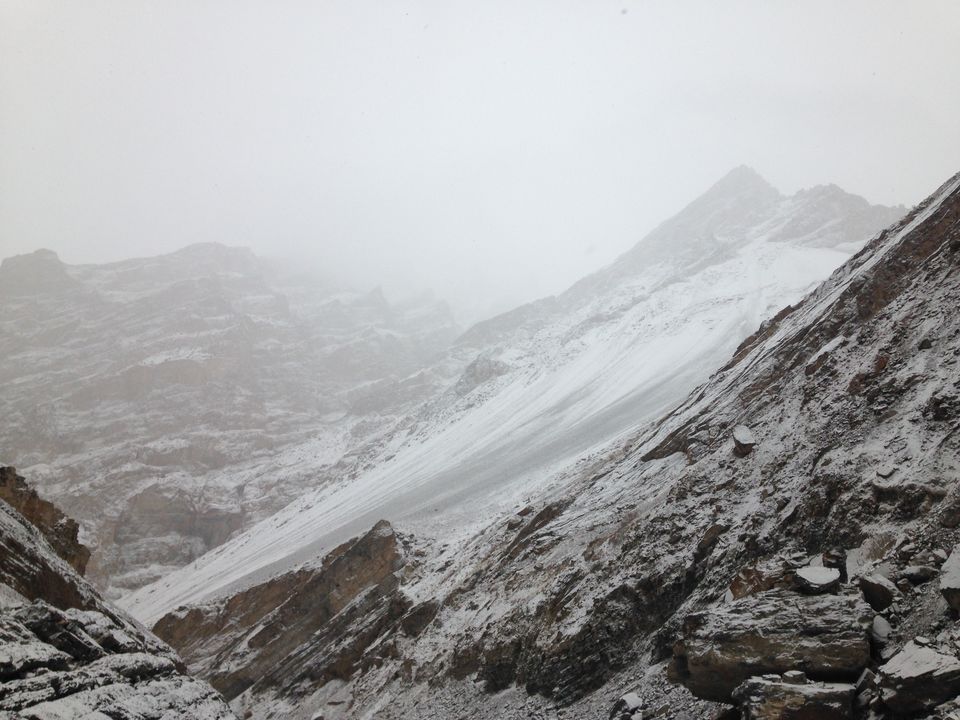 As usual it was some busy day of Nov 2015. After working all day long in the office I came back to my place. I saw Shubham (My Flat mate) doing something on his laptop & I could see excitement on his face. When I asked him about it he told me that Saurabh (Mutual friend) is going for chadar trek with two of his friends & he is also booking the trek. Without second thought I too booked the trek. I didn't know how after a break of 3 years I would going to complete such a difficult trek. But it was a spontaneous reaction & this is how it all started.
In this blog I am not going to tell the things that are already available on the web i.e what to carry, fitness level to do the trek, etc. I am going to share all my experiences during the trek. All the challenges we faced, funny facts, peculiar stories, insight to the life of locals, tense times & what I learned from it.
This trek is become so popular that you can find dozens of group in a single day & it is like a 'traffic jam' situation there. We got to know that about 300 people started trek just one day before we did. This traffic is having adverse effect on chadar & this year chadar was not at all stable. Many groups had to go back midway because of the unstable chadar. During the trek we didn't know whether we were able to complete the trek or not. Some times we had to climb steep mountain taking lot of risks because there was no chadar for some distance. We were lucky enough to complete the trek. This was all possible due to some prudent decisions & lucky circumstances. This is why I recommend you to do this trek in next 2-3 years. Also there is road construction going on there & after its completion trek is likely to be closed.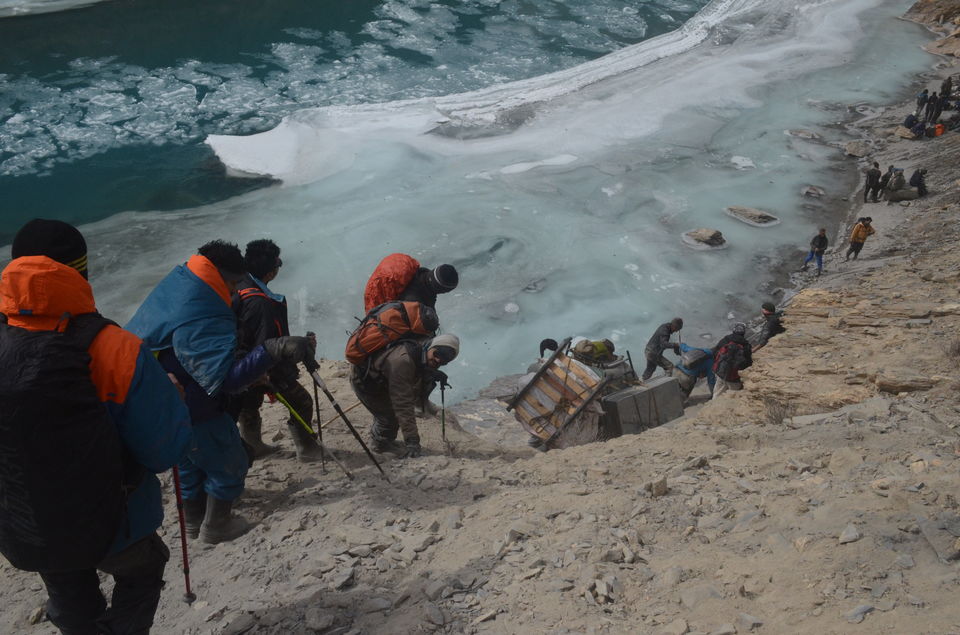 .
Brief description of our Itinerary:-
24th January: We arrived at leh. It was a rest day because of sudden change in altitude. But we avoided the instruction & walked through the market for 3-4 hours. That was our biggest mistake. One of our friend(Saurabh) got sick. We tried every medicine but nothing worked & next day he had to go back to mumbai. So please don't do anything on the first day & try to get some sleep.
25th January: We boarded the bus from sia la guest house at around 10AM & reached the base camp at 2PM. This was the day to practice walking on the snow & to got used to it. So we walked around 2kms on the chadar. Chadar was stable on the sides while river was flowing in the middle as you can see in the picture below.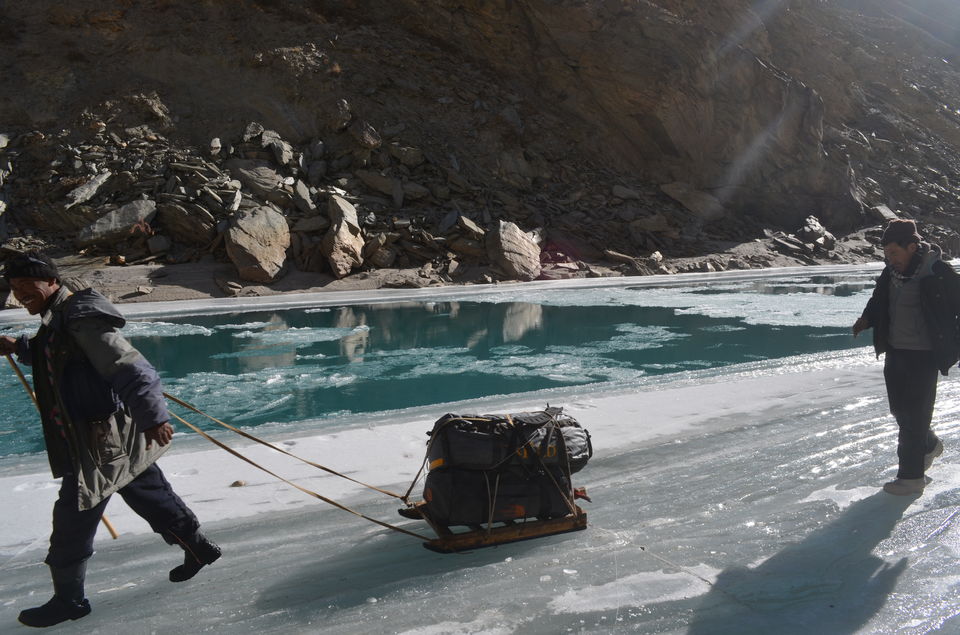 26th January: To our surprise there was unstable chadar on the sides & fresh chadar formed in the middle. So we had to pass through the freezing & flowing water to got into the middle(can see in the picture below). Then it took around 6-7 hours to reach shingra koma (our campsite for the day). We had to climb steep mountain twice & it was a tiring day.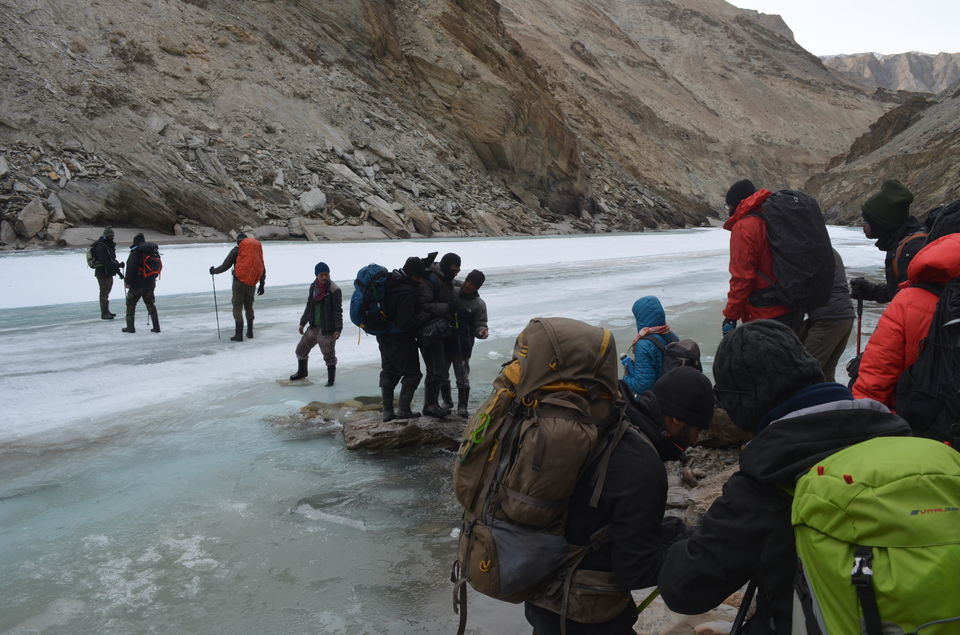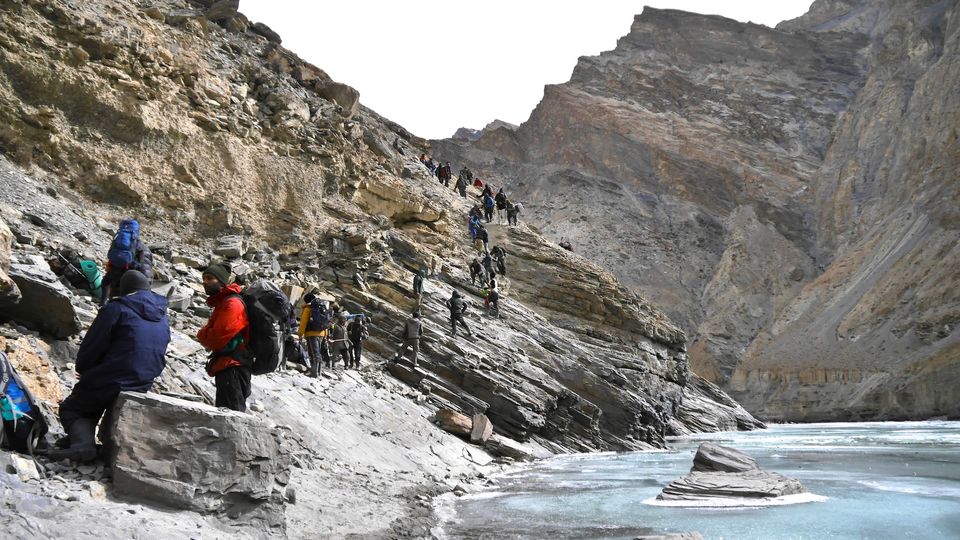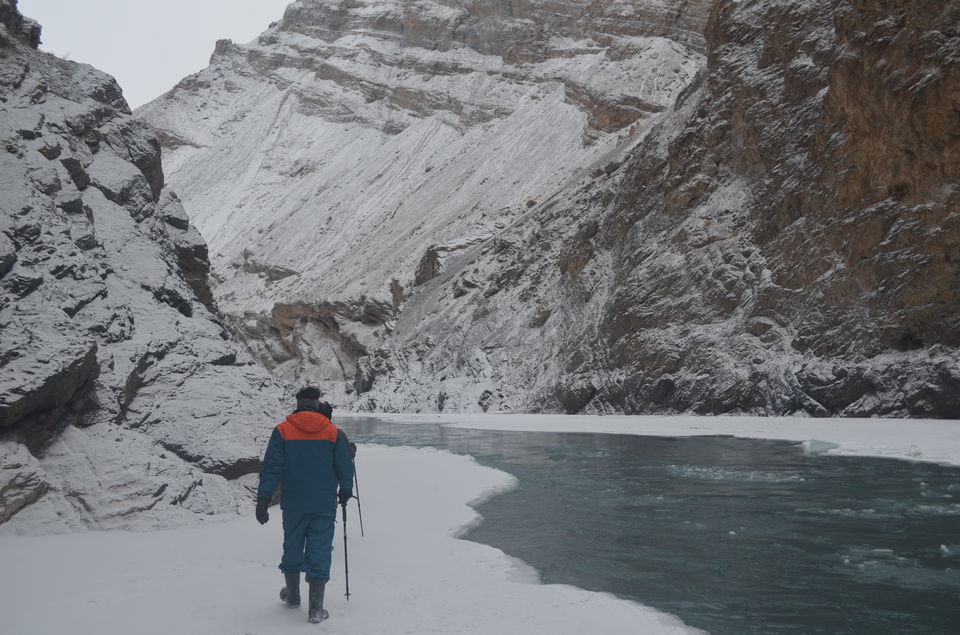 27th January: We started for our next destination tibb but after walking for 1 hour we found that there was no chadar ahead. So we had to camp in the middle, just 2kms from shingra koma. There was enough doubt that next day also we might not able to go ahead.That way we had to cut short our itinerary so that we could come back to leh according to schedule. That day we were free so some of us decided to do hiking in the mountain just for fun & we enjoyed it.
28th January: Here comes the good news, Chadar is well formed till nerak(our last point). In the morning we decided to camp as far as possible that day so that we could go till the last point. We camped at a point between tibb & nerak. That day we walked around 16kms.
29th January: This was the best day of our trip. When we got out of our tents in the morning we were welcomed by the snowfall. All the desert colored mountains were now white covered with snow. It all looked so beautiful. We started our journey early at 7:30AM & reached nerak at 10:30AM. We stayed there for 2 hours & enjoyed the view, frozen waterfall, Maggi in the village. We started our return journey at 12:30PM & reached back to the place where we started at 4PM. It was snowing all day while we were trekking. It was looking like "jannat'. We covered 17kms that day.
30 January: Now it was time to go back to shingra koma. We started our journey early at 7:30AM & reached shingra koma at around 3PM. We were worried about the chadar as it was cloudy previous day & clouds are bad for chadar. But to our fortune it was all right & we didn't had to climb any mountain. That day we covered 18kms.
31 January: This was our last day on chadar. We had to reach the base camp before 1PM as bus normally arrive there at around 11AM & leaves at 1PM. So we started the journey at around 8AM & reached the base camp at 11AM. But there was no bus. Many groups were waiting for their bus to arrive but not a single bus arrived till 1PM. As there was no mode of communication from there, our guide made a guess that it might be due to some landslide & we might had to walk around 30kms to reach nearest village where we could get some lift. We started walking & half an hour later we saw the bus coming. We were very happy. We reached leh at around 5PM & did 'Daaru (Drink) party in the evening'.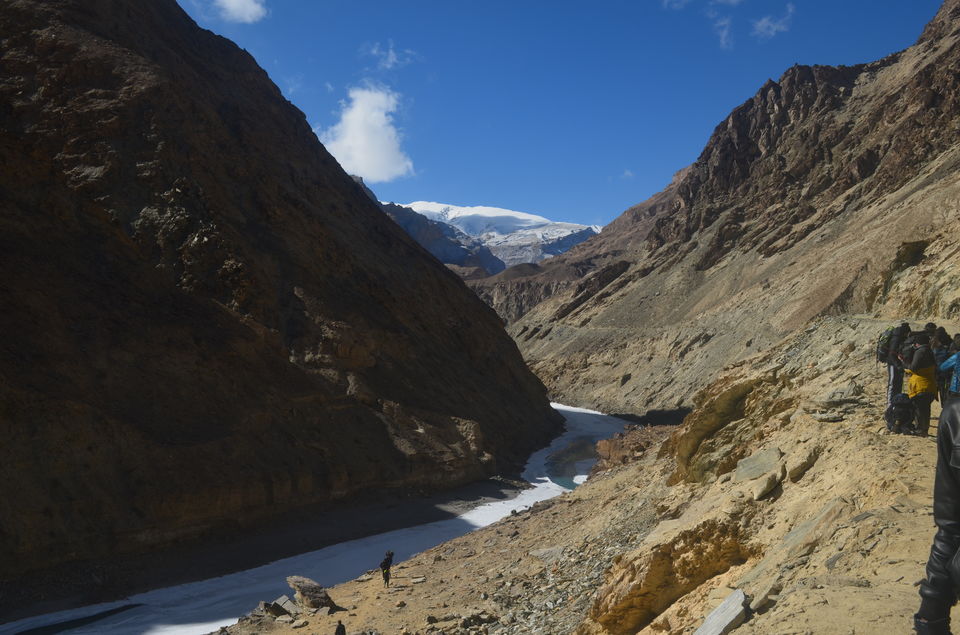 Interaction with the Locals:-
As you know Ladakh is an extreme place to live, specially in winter. We people go for the trek for 9 days & get tired like hell. Porters, Guides do this for full 2 months & also take loads of weight but still you can feel the energy in them.
Tashi, Our guide, What a man he was. Our group was his third group in the season but he was as excited as we were during the trek. During the last three days one of our group member 'Chirag' fell ill badly. He was not able to sleep, walk properly. Tashi cared for him like his own son & showed us a good heart in that tough body.
Porters, I talked to one of them personally. He was around 50 years old. He works as a porter during these 2 months & works as a guard in Zanskar during other 10 months. He told me how he is not able to meet his family for months & about adversities of his life. We interacted with other porters during our night 'antarakshari session'. They enjoyed & made us laugh forgetting all their adversities.
Local people: I interacted with some of them during the trek. In the winter beside chadar there is no other mode of transportation from Zanskar to Leh so for some basic shopping they come from their villages to leh via chadar. For them every day is trek.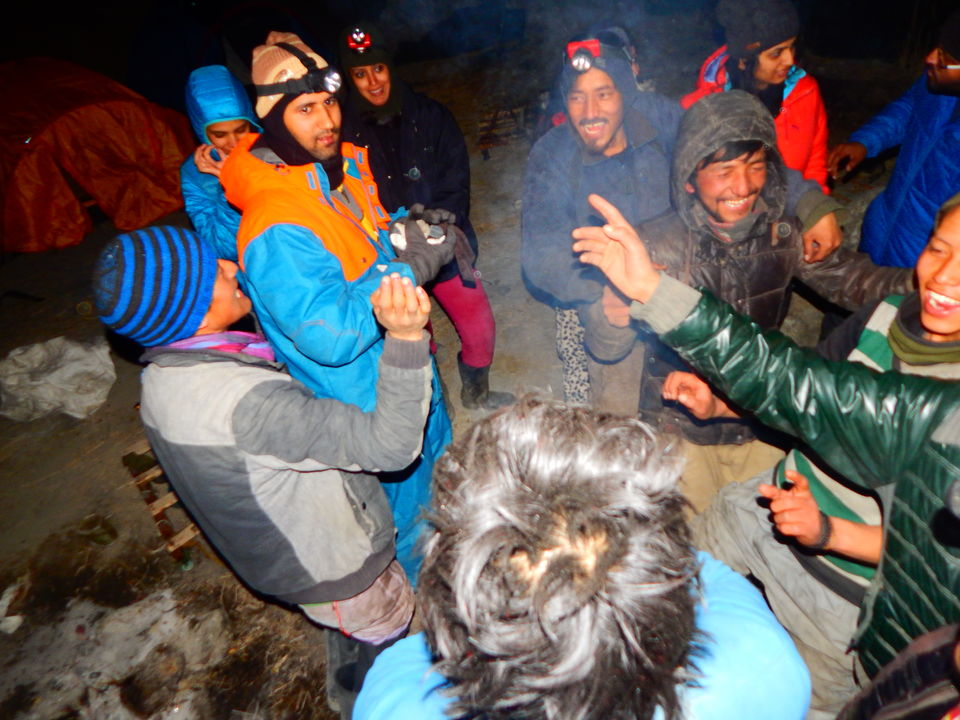 Tense Times:-
These were the rare times but there were some events that got us tensed.
On the second day while we had to climb the mountain one guy got really scared while descending, he wasn't getting the proper grip. So he started shouting 'Tashi bhaiya I am slipping' & I was standing ahead of him. I also got scared because if he had fallen many others including me would have also fell & that would be the end. But everything went okay.
When we lost one day because of no chadar that night some people in our group suggested us to go back to leh & to stay there. We tried to convince them to do the trek because we were there for the trek & not to stay at leh. After some arguments they finally got convinced.
Funny Facts during the trek:-
There were several instances during the trek where we could not stop laughing. I want to share some of them.
When we put our feet on chadar, Most of us got used to it easily, but one guy (same guy who got scared while descending) was scared of falling on ice for some days & every time held hand of someone. We started joking & it gave us a topic to entertain. He also took it sportingly & enjoyed. In last few days he walked like a pro & was ahead of me every time. You can see two people holding his hands in the picture below.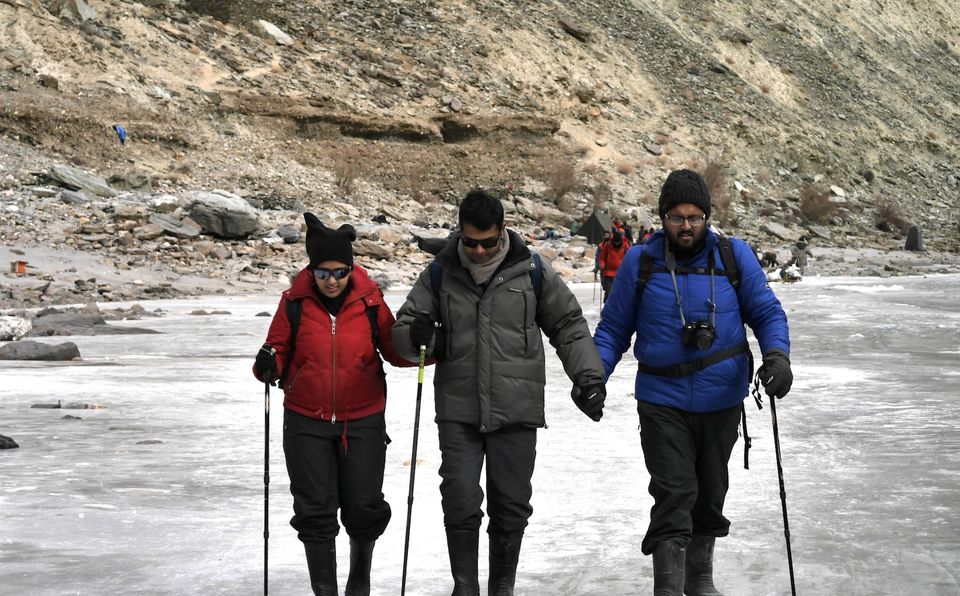 We encountered one group during the trek which was well disciplined. All the group members were walking in a line. I jokingly said to my friend 'I never walked in a line even in my school days'. In our group we were divided into several subgroups & were going like a free bird.
There were some funny conversations during the trek.Our guide told us that in one group only 1 out of 20 people made it to nerak. When we asked about the reason, He said 'Baaki sab ki phat gyi thi' (All the other people got scared). We all laughed.
There was one guy who used to snore heavily, & all the tents were so near that you could hear everything from the other tent. One day while we tried to sleep he started snoring. We could not control ourselves & started laughing. He got up suddenly & said 'kya hua?'(What happened?). We said 'Yaar you was snoring'. He said 'Bhai abhi to main soya hi nahi' (Brother i have not slept yet) & we started laughing again.
As temperatures were very low during early morning some of us were not able to sleep. So we used to come out of our tents & started shouting duologues like 'Sanjana I love you' , 'Basanti In kutto k samne mat nachna' (famous hindi movie dialogues) & tried to hear the echo from the mountains. When we wanted to woke up the other members of the group we used to shout 'Gaav valo' (village people) to refer them. I think you can feel the dharmendra (Hindi movies actor) accent here.
Our porters gave our group the name 'Chi tau' meaning 'good looking dog'. We loved the name & throughout the trek we kept shouting it.
One evening we were talking to porters about hardship in their lives & asked them about why they were doing this type of job. They said very cutely 'Kya karen saab koi chara hi nahi hai' (What can we do sir there is no alternative). After that whenever we encountered them we used to greet them by using this duologue & they also started to greet us by using the same. It was kind of fun to use it.
Walking on the chadar is not easy. Everyone slipped at least one time but there were two special cases in our group 'Shubham' & 'Ritesh'. They slipped at least 20 times. The funny part was that when Shubham used to slip, Ritesh turned to see to know who slipped & in that process he also used to slip. That happened 2-3 times & all the other members enjoyed it.
During night 'antarakshari' session with the porters when they got out of songs, they started singing same ladkahi song just by changing the first word. When we complained about it they acted as if they were not listening to us & were busy in singing & dancing. That was hilarious.
Exciting times during the trek:-
When we reached our final point to nerak we got excited as we were the first batch in 3 days to reach there. We were very happy because we walked on virgin ice sheet there & made way for other groups to come.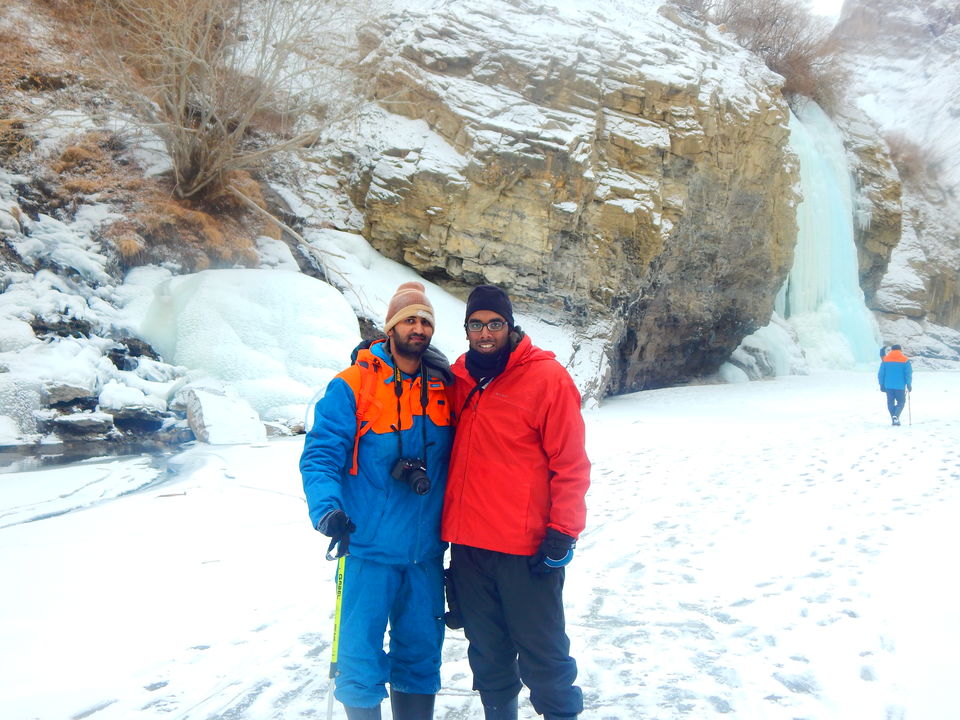 While coming back from nerak we saw foot prints of snow leopard. That time we were really excited because we might able to see a snow leopard. But unfortunately that did not happened.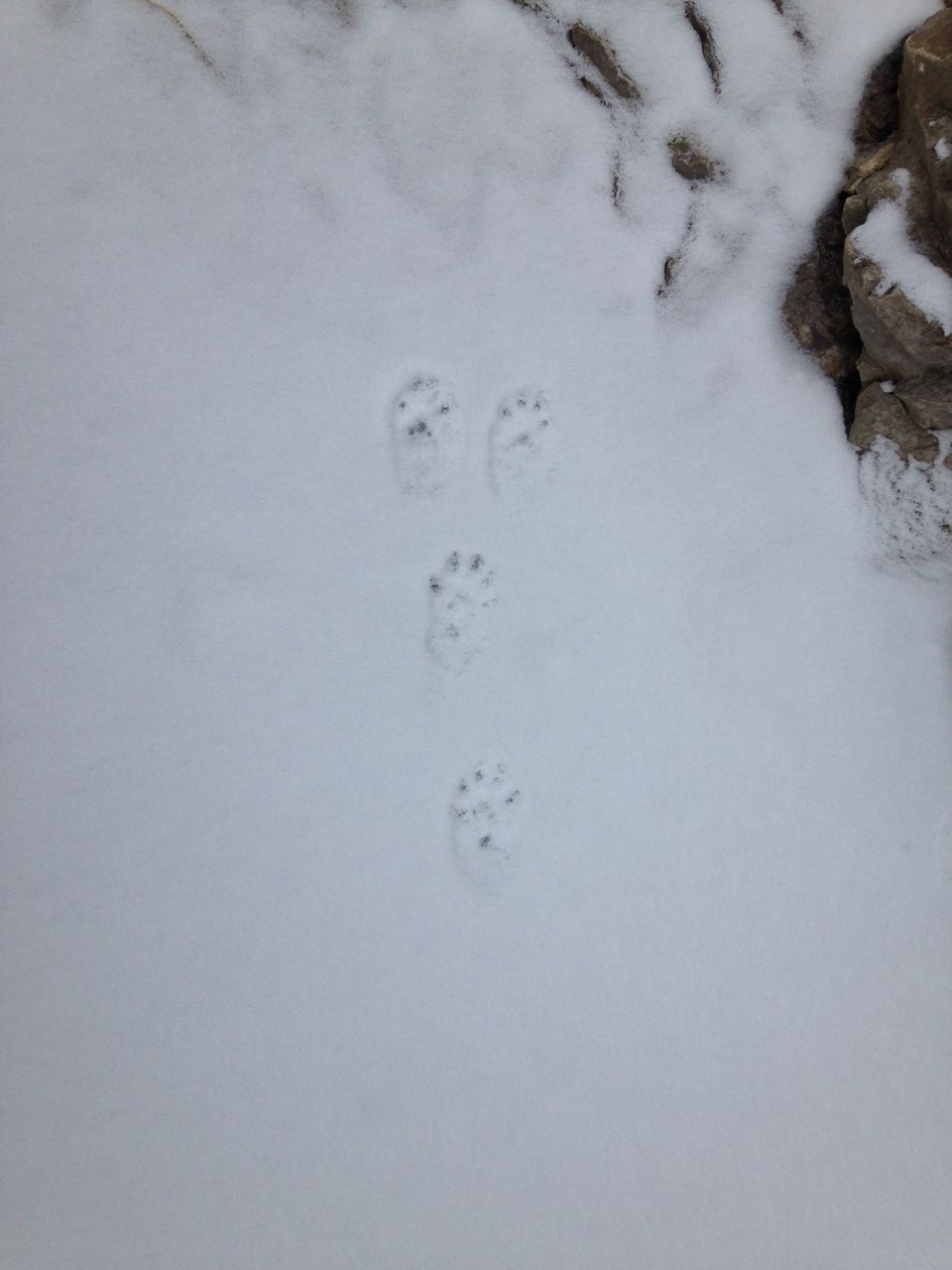 During night time I & my friends used to look at the sky & tried to found different stars. The sky was so clear that we could found each & every known star. We loved those stargazing sessions.
This world is so small that coincidentally I was able to meet one of my college friend there. Both of us not knew that the other one is also doing the trek. We both were surprised as well as happy to saw each other.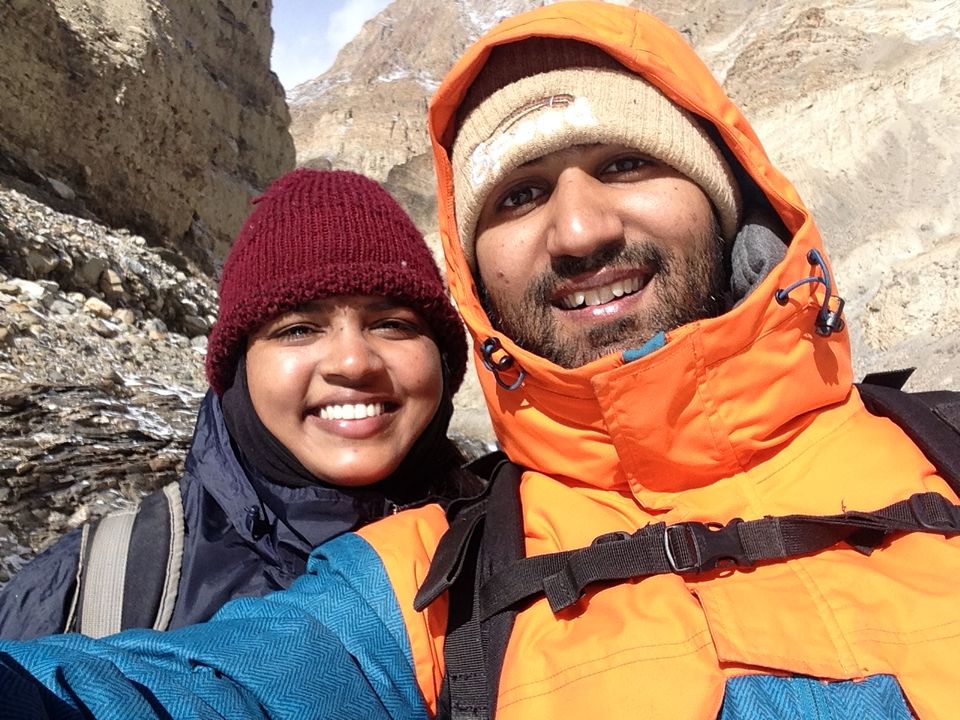 Things I learned from the trek:-
To sum up all this I want to share all the things i learnt about life, hardship, nature, people etc. from this trek.
By watching the local people working like hell & still laughing, gave me a sense of inner realization. We people are so lucky to get good family, good education, enough money & still we complain about so many things. We look out for things that can make us unhappy. I think we should learn from them how to balance & live a much happier life.
One thing I learned is that most of us do not care about nature/environment. While we were doing the trek, we found wrappers, napkins & other waste materials on the chadar. We collected them. We call ourselves developed & intelligent & still not care about our mother nature. If we continue to do such things no 'clean India' or 'swach bharat abhiyaan' can get successful.
Finally I am feeling more confident now. This part is not just because of this trek but an overall process this trek is part of. Some of us not do many things because we are afraid to fail. I am now ready to take more risks in the real world without much fear. Now I believe calculated risks with good output are worth taking.
Special thanks to Vikas. He is one of the Saurabh's friend(I mentioned in the starting) who planned all this & indirectly I am part of this because of him.
This is my first blog so all the critic suggestions are welcome... :)
More Pics coming...