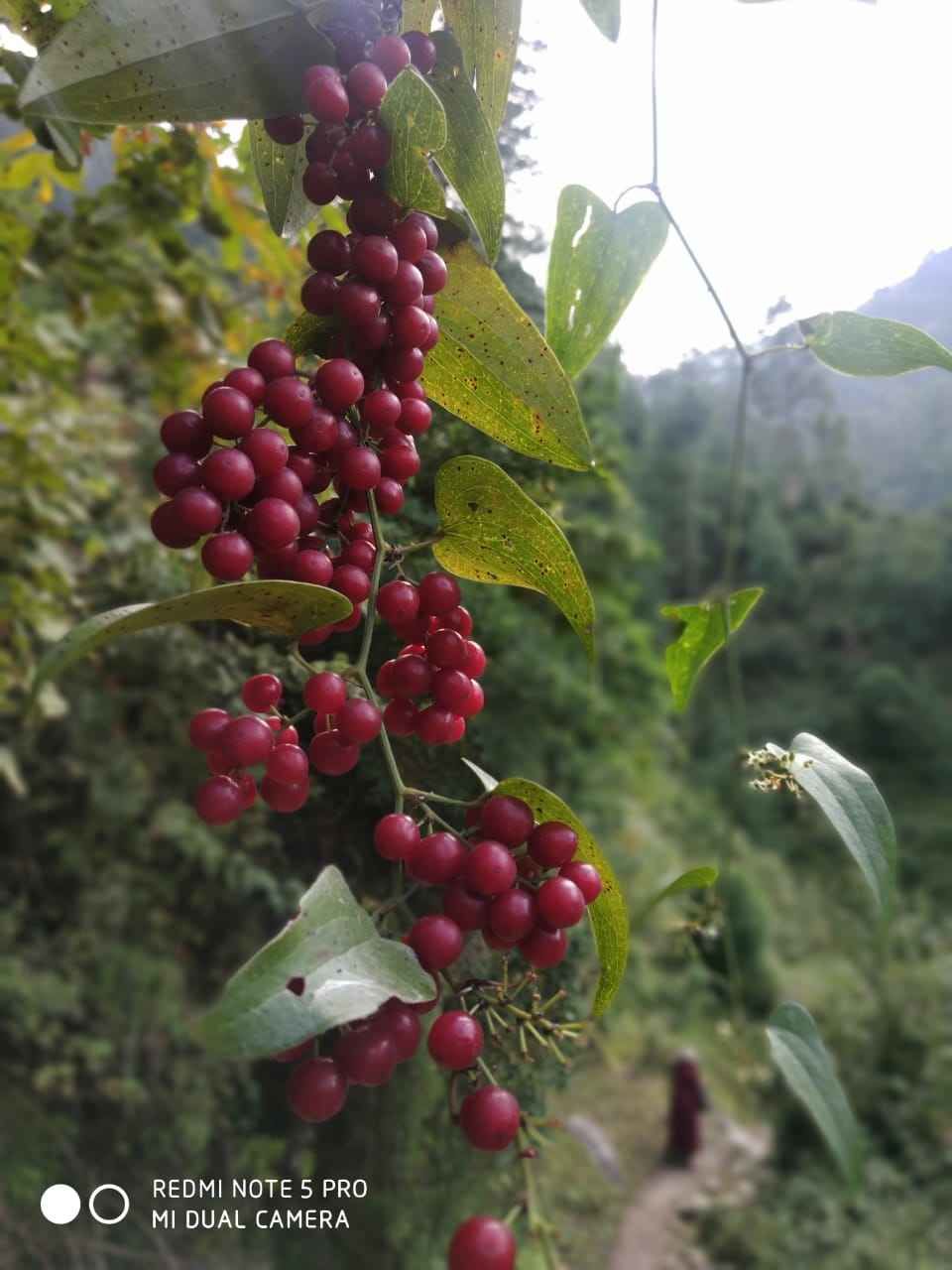 Tirthan valley is an offbeat destination that is ideal for trekking, fishing, bird watching. Its a great getaway to connect with nature and unwind in solitude. So if you like to scout around uncharted terrain, pack your bags and head towards Tirthan. For now, I can only give you a few glimpses of this beautiful valley. Tirthan is around 500km far away from delhi overnight journey by your own car. As me and my wife getting bored by daily hectic schedules so we were searching for some offbeat destinations. I heard about Tirthan. So I decided without knowing her about the destination. We packed our luggage and moved with new adrenaline rush. I will suggest you, If you are planning a road trip from delhi then never forget for having dinner or lunch at Murthal on Sukhdev Dhaba or Haveli. Asusual we had our dinner at Haveli at Murthal then headed towards our destination with romantic songs and gossiping. We take 2-3 stops in between.
We reached Gushaini at around 10 am in morning . When she knew about our destination, started searching about Tirthan with a sweet smile, a smile that made me feel better without uttering a single word, a smile that captivated my heart. In early morning, I called at Raju cottage and booked for us. Fortunately we got a cottage here because there were no rush at that time. You can reach there easily because its a well known cottage. And one more special thing about cottage is you can't book this cottage online because it is not available anywhere on net. His cottage is situated near by bank of Tirthan River. You have to park your vehicle on another side and reached by crossing the gushing Tirthan on a metal basket hung on a one-inch thick wire pulley – a scary but incredibly fun ride. Raju guest house is a tourist attraction itself, Nestled in fruit orchards, and their good hospitality will definitely cherished in your heart for life time. Its a budget friendly cottage about 2500 bucks for lodging and fooding per head.
We were completely exhausted so after having tight yummy and mouth watering lunch (Veg And Non veg ) we slept whole day. No noise, only birds were chirping. We woke up at 7pm and got ready for next plan I.e bone fire. Host served us nicely fried trout fish then they called us for dinner.
Buffet veg and non veg arranged with different kind of juices. Our hunger contraction got a power brake with such a delicious dinner. A good hospitality of the host will definitely add more flavour to your food. After having food we went inside our cottage and fall a sleep like a log. A beautiful sound of river flow will fill a cup of your silence.
Next morning we woke up with new charged ATP. After having tight breakfast we rushed towards Chhoie water fall. Chhoie Waterfall in Tirthan Valley can be reached through a short trek of 3 km walk that begins from Village Nagini which takes about 1 hour. The waterfall is named after local deity Chhoi Mata and locals come to worship the goddess at one of the trees before the waterfall.